'Lighthouse' by Smiling | "Somewhere between psych and shoegaze"
Exclusive video premiere of 'Lighthouse' by Bay Area psych-pop rockers Smiling.
---
Brimming with warm psychedelic overtones, interleaved guitars and violins, and Annie Shaw's caressing vocals, their debut album 'Devour' sits somewhere between the forward-thinking psych of Ty Segall, the moody shoegaze intonations of My Bloody Valentine and at times the noisier impulse of Fugazi.
Smiling is the electric brainchild of performer, composer, songwriter, guitarist and vocalist, Annie Shaw from the mile high city of Denver and now based in Los Angeles, California after a detour to Haight Ashbury and San Francisco. She started playing guitar at ten and started her first band in second grade.
Smiling started off in 2015 under the name of Annie Girl and the Flight and did several tours of the USA and Canada two tours opening for Against Me! In 2016, she headed into the studio with longtime cohort Josh Pollock on guitar and the rhythm section of Mark Nelson (Bass) and Sonny Pearce (drums) and co-producer John Baccigaluppi (Little Wings, Sea of Bees, 7 Seconds) and tracked the band live to 16 track analog tape. Annie and Josh carefully added a few more guitar parts and Annie layered vocals and harmonies onto the live tracks with help from her longtime friend Sivan Lioncub (Everyone is Dirty) who also added violin to the tracks. Mixing was completed by Joe Finochio (Soft White Sixties, Country Club) back to analog tape. Delays from moving and then the Covid Pandemic slowed the release, but the 10 track album 'Devour' will be released August 6th on Rebel Waves Records in Vinyl, CD and streaming formats.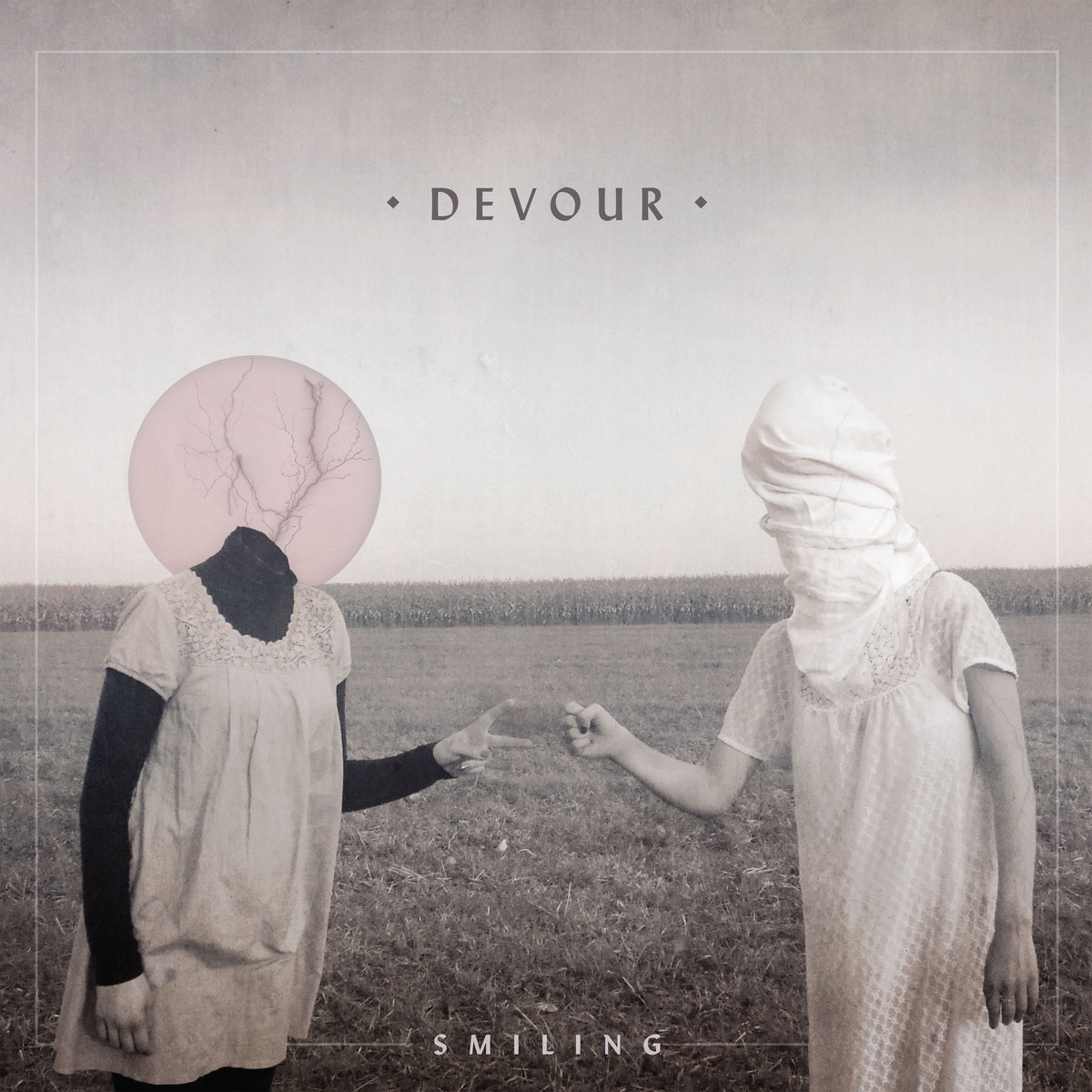 Besides Smiling, Annie keeps busy with several other projects, Book of Eyes who are working on a book to accompany their acoustic music, Premium Destiny her dream pop and film scoring entity with Josh Menashe (Frankie & The Witch Fingers) who recently scored the film Laguna Ave, and Thirst, an electronic pop project with co-producer Harper.
New album 'Devour' coming August 6th on Rebel Waves Records | Album preorder: here!
---
Smiling Official Website / Instagram / Spotify
Rebel Waves Records Facebook / Instagram / YouTube / Bandcamp