Doug Hammond | Interview | "Everything inspires me"
Doug Hammond is a composer, writer, percussionist, singer, producer, coordinator. His compositions have been performed by Charles Mingus and many other legendary names of jazz.
---
Born in Tampa, Florida, Hammond wrote poetry for his school and the Florida Sentinel Bulletin newspaper. His music composition training started with the resumption of music studies at Howard W. Blake Junior and Senior High school under the tutelage of Thomas J. Simpson. In Hammond's private percussion studies with Don Templeton of the Tampa Metropolitan Symphony, it became a regular practice to be taught from Hammond's solos, duos and trios, which Mr. Templeton liked very much. This four-year study of classical music prepared him for a classical music career, which he never ventured into. No African Americans were hired for classical music in Florida in those times. Templeton said Hammond was his very best student.
The years 1967 to 1970 were marked by much progress in the composition of both music and literature through the collective Focus Novii. Initiated by James "Blood" Ulmer, Patrick LaNier, John Dana, William T. Wiggins and Doug Hammond, this group presented and produced music, text, poetry, song and dance in a dramatic context. Hammond served as the coordinator of Focus Novii, whose performances ranged from blues, jazz, R&B and spirituals to modern classical forms, and actually became a new form of theatre.
Hammond's compositions have been performed by Charles Mingus, Steve Coleman, the Dave Holland Quintet, the Studio Ensemble of the Robert Schumann Institute in Dusseldorf Germany, Jazzanova, Carl Craig, the George Crumb Trio, the Family of Percussion, Archie Shepp, Walter Haas, Paul Epstein, the Doug Hammond Trio/Tentet, Michael Riessler, Dwight Adams, Tribe, et cetera.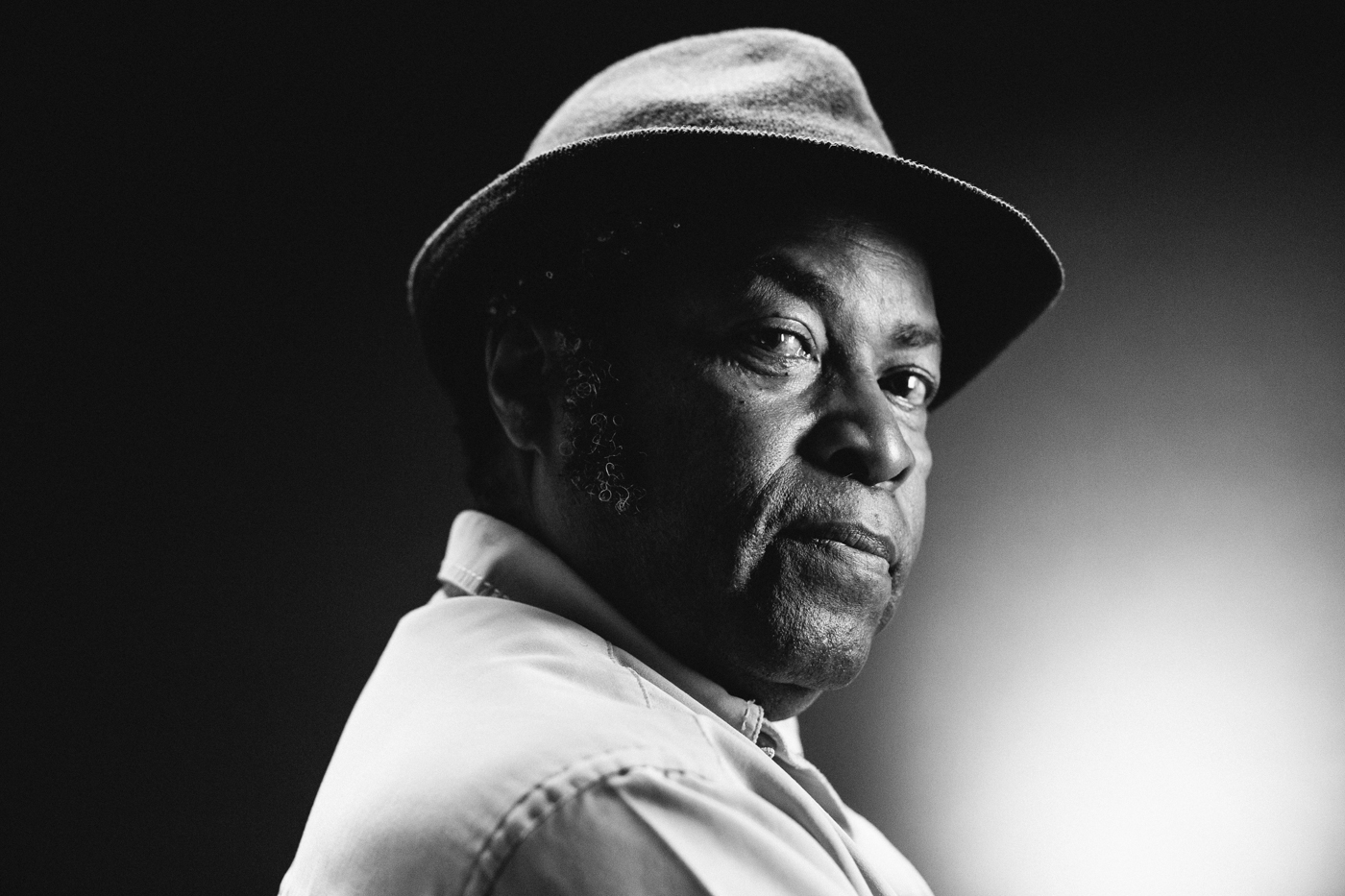 "Everything inspires me"
How did it all start for you?
Doug Hammond: I studied trombone for one year when I was 9 years old. I began music and drum studies at Howard W. Blake Junior/Senior High School in Tampa, Florida. My teacher was Thomas J. Simpson and Rudolph Alexander was the drum captain. I began playing snare drum in the Blake High School marching band and concert bands in the 8th grade. At the age of 16 I got my first drum set as a birthday gift from my godmother, Mrs. Minnie Wharton, my third-grade teacher and supporter until her passing. I studied classical percussion for four years with Don Templeton, chief percussionist with the Tampa Metropolitan Symphony Orchestra.
How are you coping with the pandemic as an active musician?
My biggest problem is being stuck in one place for over a year. Movement, travel is my lifestyle, even just to go visiting or take a hotel somewhere away from normality.
Artists and labels will have to adapt to the new changes. What are your predictions for the music industry? How do you think the music industry will adapt?
I have no predictions. However, I do hope to work solo and duo as much as possible and will make a new solo/du release to work from. I have to keep moving…
What's the story behind your debut album, Reflections in the Sea of Nurnen?
When I studied at Grove Junior College in Oakland, California in 1972, David Durrah was a teacher there. He suggested that Otis Harris and I study as a break from New York City. Then David and I decided to compose music and make a recording. The music I composed specifically for this album was "Wake up Brothers" and "For Real" against the Vietnam War. My idea was for David and Otis to be able to use this format to tour, but without me because I am 99% acoustic. We recorded it in 1972 and released it in 1975 on Tribe Records Detroit.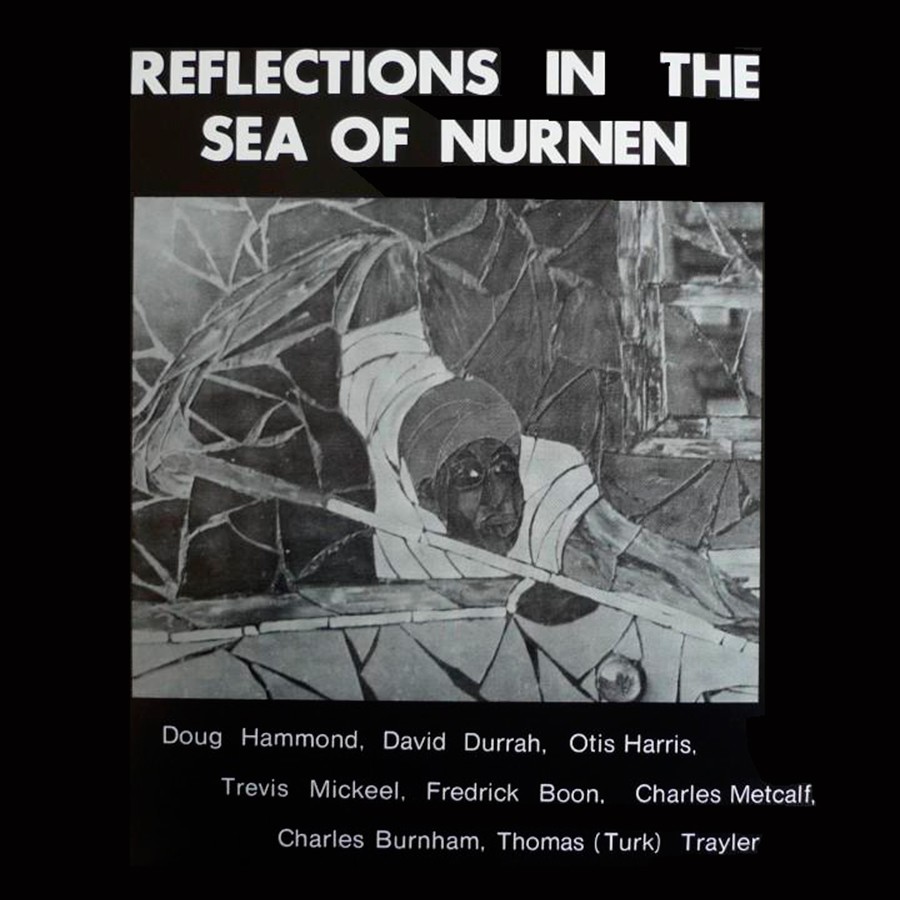 "Mingus supported me as a composer"
What was the experience of playing with Ornette Coleman and Charles Mingus?
Playing with Charles Mingus had been my aim since high school. His workshop band was the very best band I performed with. I got the chance to experience the last phase of the long-term residency at the Five Spot in New York City. Four days a week for five months. Mingus supported me as a composer and taught me a few things about proper protocol as a professional drummer. I rehearsed and played shortly with Ornette at his place on Spring Street. It was nothing like what he did with James Ulmer. The James Ulmer Trio with John Dana on bass and me on drums was the very last band to play six nights a week at Minton's Playhouse for one year, in 1971. This was one of the best bands I played in during my 17 years in New York City.
What can you say about being a professor?
I was awarded an honorary professorship by the governor of Upper Austria for my work as a teacher and trainer at the Bruckner Conservatory (now the Bruckner University). I taught jazz and classical percussion, composition, and ensemble. It is little known that for four years I was privately taught classical percussion, and specialized in tympani, snare drum and xylophone. My teacher warned me not to study with institutional teachers of jazz because they are not the real professionals. He said I would learn much, much more from those who actually play for people regularly as professionals than those who play what they like without consideration for the audience.
In 2010 you wrote and conducted the "Acknowledgement Suite" with Dwight Adams, Jean Toussaint, Roman Filiú, Howard Curtis, Wendell Harrison, Dick Griffin, Stéphane Payen, Kirk Lightsey and Arron James.
Each year the European Union selects a city as a Cultural Capital and Linz, Austria was the 2009 EU Cultural Capital. It was decided that I should be the composer for this and was awarded funds and a tour. I took part of the funds and traveled, visited New York City, Detroit and Tampa, while composing the suite. It had to be authentic and honest.
Do you have any favorite jazz records?
I have too many to name.
What inspires your compositions?
I wrote poetry from 5th grade on. While at Blake, I began to compose cadences for the marching band, then drum duets for snare and tympani of which my teacher, Don Templeton, inspired me to do more of because he liked playing them while teaching the finer points of professional performance. Everything inspires me and since music is the closest to what spirituality is, "Music is the language of the spirit/soul."
Would it be possible for you to choose a few collaborations that still warm your heart?
The word "collaborations" does not fit my involvement in music. I worked as an employee or employer. There was never a band I wanted to have anything to say or suggest something to. If I'm hired, all I want to do is play and the leader has to do his or her part. If I have to say something about it, I don't want such a job. Likewise, when I hire someone, I hire them for their skills, not their thoughts or ideas. I have never had a band under my name where anyone else had anything to say about what had to happen. There were times I would ask and was surprised that most, not all, wanted to play what they wanted, not what made for a balanced program for an audience.
Some heart-warming accompanying included duos with Nina Simone, Marion Williams and Regina Carter, as well as with the following bands: Donald Byrd/Sonny Red Quintet with Kirk Lightsey (piano), James Hankins (bass) and I, Betty Carter, Charles Mingus, the Sonny Fortune Quintet, the Doug Hammond Trio (featuring Steve Coleman and Muneer Fennell), and James "Blood" Ulmer with John Dana (bass), the very last band to play at Minton's Playhouse in 1971.
Was there a certain moment in your career when you heard something and thought, "this is it"?
The 'this is it" thing does not exist for me because each moment is it.
Who are some of the most important players that influenced your own style and what, in particular, did they employ in their playing that you liked?
Drummers I've learned from for the drumset are Lester McCray, Bill Brown, Bill Peeples, Max Roach, Ed Blackwell, Connie Kay, Chico Hamilton and Roy Haynes. There are many funk/R&B drummers from Tampa and St. Petersburg Florida, between1958 and 1965.
What can you say about Family of Percussion and how was it to collaborate with Archie Shepp?
The Family of Percussion was a good job for a while. Archie Shepp was a guest. Sam Rivers was the best saxophonist to play with the group.
What about Tribe?
Tribe was a collective in Detroit where I and David Durrah produced our first LP. I lived, grew, and developed strong ties in Detroit, which are still strong today.
Give us some insights on developing your technique.
Another strange question that is common today. I have to use many, many techniques, styles, grooves and more. There is no way I could possibly describe such. I'm not so smart.
Your finest moment in jazz?
There are too many fine moments to describe. However, when I played in a trio with Sonny Rollins at the Village Gate in 1968 (with George Braith on bass), it was the only improvised music experience I cherish even today. I do not call myself an improvise musician, only musician.
What's your opinion about the current state of jazz music?
The current state of jazz today is not so good, especially the funk-beating so-called modern "jazz," scandalous. There are those who wish jazz away and even try to kill the word to replace it with "improvise music." I don't know any improvise musicians myself. Terms, trends and such do not, cannot bring quality; it's mostly selling points, fads. I'm optimistic. When we hit bottom there is no way to go but up.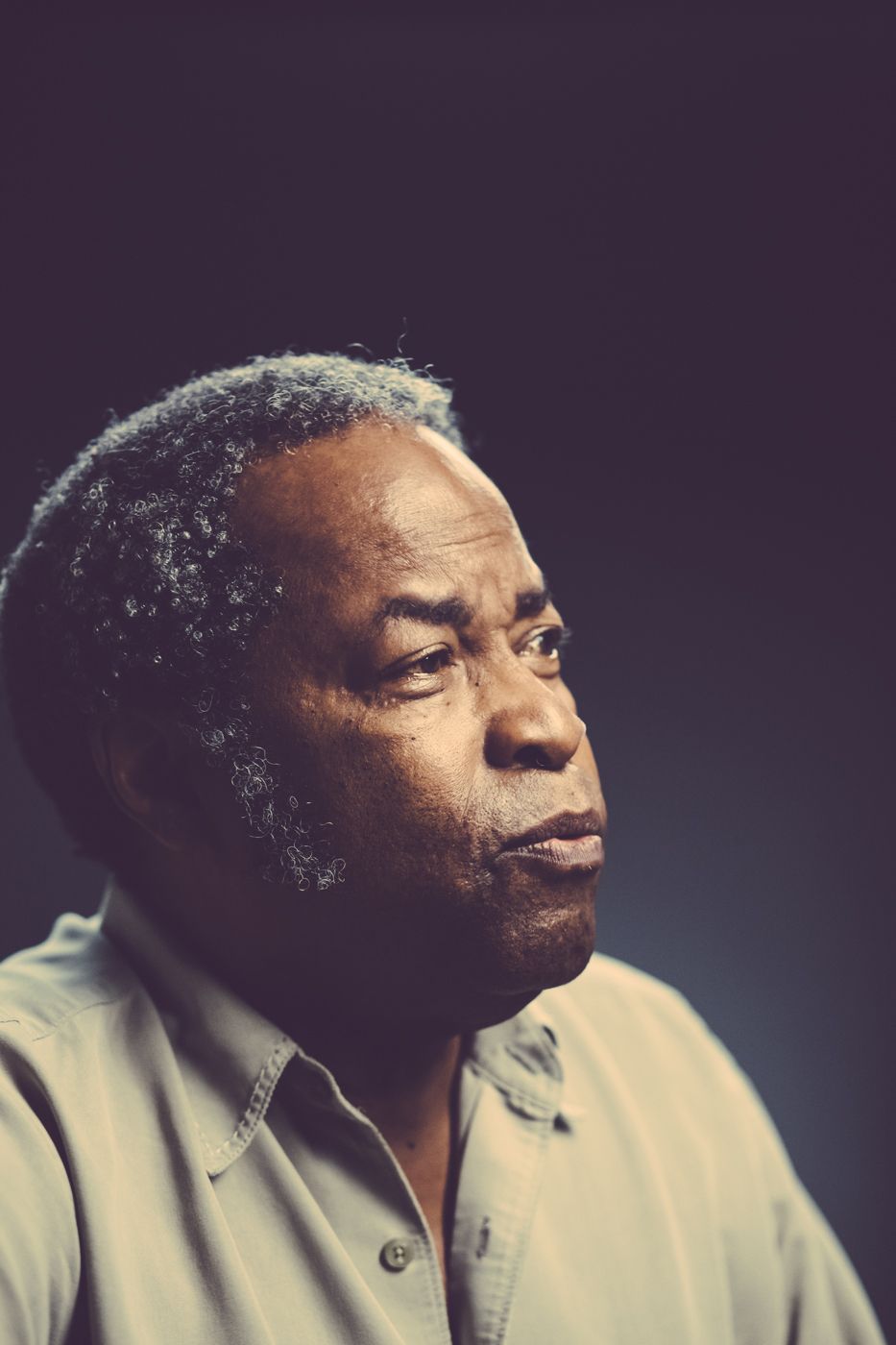 What is currently occupying your life?
I'm still working on music and looking forward to hiring musicians to play the music for people. It's my life's work. The aim is to play small places, clubs, museums, art galleries and gatherings for 50 up to 300 people as a travelling musician.
I am still of the mind-set that musicians should always support all musicians who work for their living as professionals. I loved being an accompanist and respected all genres. As a composer I'm still working on music for flute/cello/piano to be performed and recorded as before on my Bandcamp CD Pictures and Hues…
John Wisniewski and Klemen Breznikar
---
Doug Hammond Official Website / Facebook / Bandcamp
Headline photo by: Deneka Peniston