Reigning Sound – 'A Little More Time with Reigning Sound' (2021)
Of course the big news is that this is the band's first album in nearly seven years, belaying an insightful mix of soulful garage rock and jangle pop, and while surely not a distraction, every single one of the songs feel as if it's been living somewhere in the back of my mind for decades … entirely comfortably.
---
With this much time having gone by, it's rather useless to say that Reigning Sound have picked up right where they left off, where that would sound as if the band has been rather counter-productive. Stepping away from the music for a moment, the album artwork also has the sense of the brilliantly absurd, also feeling as if it too has been part of my lexicon. Add to that, the vinyl is available in limited edition yellow and green swirl; looking just fantastic (though at $48 plus shipping, consider the secondary market).
I'd like to say that the music explores new musical territories, which it does and doesn't do in the same breath, though I can assure you that none of the shimmering chemistry from days gone by has been lost in the least.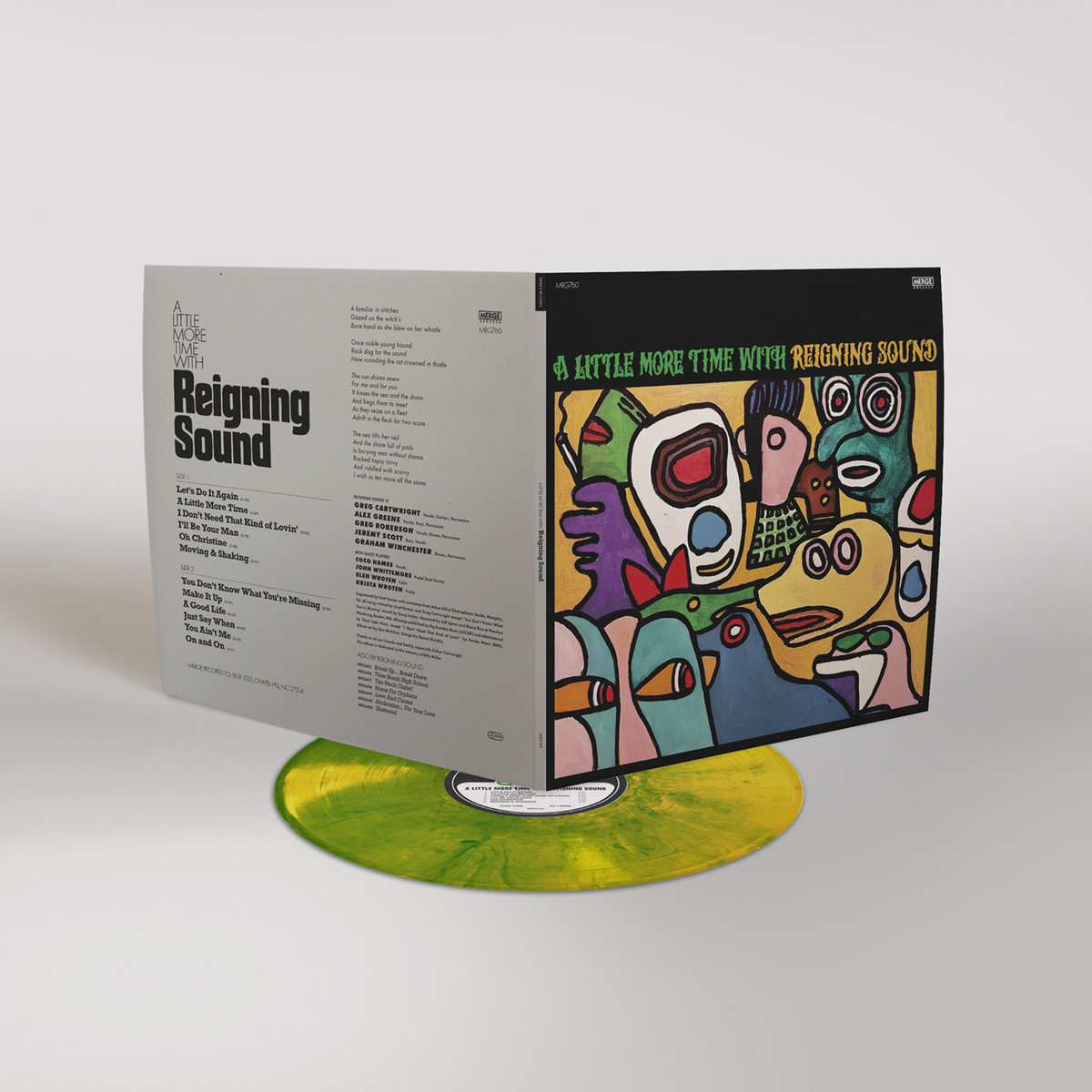 (Laughing) This is a grown up record from a band who's early albums stand as resounding rock classics. The intensity has been mindfully toned down, the all out set you on fire fuzz is much less evident, yet sparked by Cartwright's delightfully demented vision, leaves me to say that meaningful and extraordinary things still happen within the construct of his artful arrangements.
Jenell Kesler
---
Reigning Sound – 'A Little More Time with Reigning Sound' (Merge, 2021)