Cloud Eleven – 'Pandora's Box' (2021)
Since the late nineties, singer, songwriter and multi-instrumentalist Rick Gallego has been releasing music under the alias Cloud Eleven. To date, the Los Angeles based one man band has issued several universally praised albums.
---
While sheltering-in-place last year, Rick rummaged through the vaults and cobbled together a package of previously unfinished song fragments and outtakes. A sixteen track collection, 'Pandora's Box' is the result of this project, which rings loud and clear with Cloud Eleven's command of creating variants of old school pop rock with experimental moves.
The title cut of the album is a synthesizer-driven instrumental, soaring to the skies with space-age shadings and flickers of psychedelic zig zags produced by what sounds like a sitar. Ruled by the harsh trill of a harmonica and a heavy backbeat, the bluesy and bone-rattling 'As The Crow Flies' slides in as an homage to Led Zeppelin's adaption of Memphis Minnie's 'When The Levee Breaks,' and 'Hallelujah' clocks in as a hypnotic slice of church revival fare, spilling forth with spellbinding harmonies chanted over and over again.
Shoe horned among the exciting left-field touches on 'Pandora's Box,' plenty of radio-friendly nuggets are also to be savored. Fueled by vibrant vocals and irresistible melodies by the bushel, the lively 'Extraordinary Girl' and the heart-warming 'You Make Me Happy' are nothing short of perfect pop songs. Followers of folks such as Todd Rundgren and the Smithereens are sure to dig these tunes, where the appropriately christened 'Heaven Scented Bliss' pays lip service to the kind of soft and fuzzy riffing associated with Teenage Fan Club.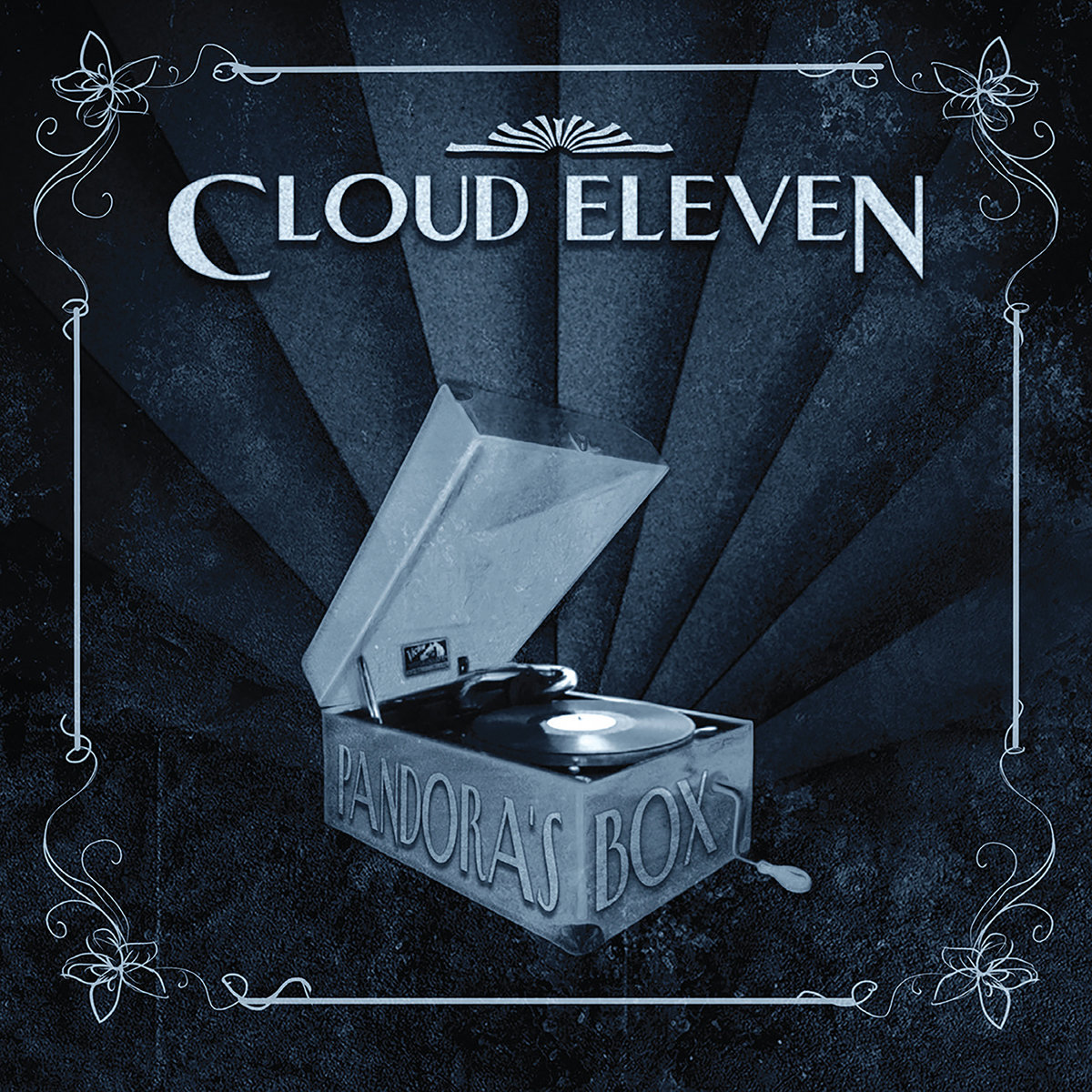 A serious Beach Boys fixation materializes on the ravishingly-robed 'Deep Down,' along with the frisky 'Little Deuce Coupe' styled 'Radiant Radish' that nicks its name from the Hollywood health food store Brian Wilson owned in the sixties. A bratty snarl, coupled with a stomping timbre manages the two-chord garage punk of 'I Can Do Anything I Want,' and a rendition of the nursey rhyme 'Row Row Row' sparkles with sunny sweetness.
Kudos to Rick for dusting off the cobwebs and making 'Pandora's Box' a reality, which will keep our ears nourished until the next Cloud Eleven album arrives.
Beverly Paterson
---
Cloud Eleven "Pandora's Box" (Kool Kat Musik 2021)