New Chicago Psych: Reality Anonymous – 'The Ghost Host Vol. 1' | Interview with Lyn Vaus
Reality Anonymous is the brainchild of Lyn Vaus and the debut album 'The Ghost Host Vol. 1' features contributions from Rob Myers (Thievery Corporation), Alex Rowney (Soft Candy), and Kenthany Redmond (Kenthany Redmond's Infrared Quintet).
---
Basic tracks, helmed by Joe Tessone, were cut with Blase Settecase at Mystery Street Studios. The album was mixed by Philip Stevenson at Rat City in Chicago and mastered by the legendary Bob Olhsson in Nashville.
Lyn Vaus is now based in Chicago and is a veteran of the Boston post-punk band Carnal Garage, who had a song featured in the hit sci-fi movie The Lawnmower Man. After the band dissolved, Vaus moved to LA and got a job as a story editor at a film production company. Bouncing back and forth between LA and Boston for several years, his subsequent film credits include The Darien Gap, Next Stop Wonderland, and the micro-budgeted Temptation, starring Annette O' Toole and Elisabeth Moss. That film rekindled his interest in playing music and he began writing the psychedelic songs that eventually appeared on his first solo record 'The Floating Celebration', which was recorded in Washington D.C. with musician/producer/Night World label head, Philip Stevenson.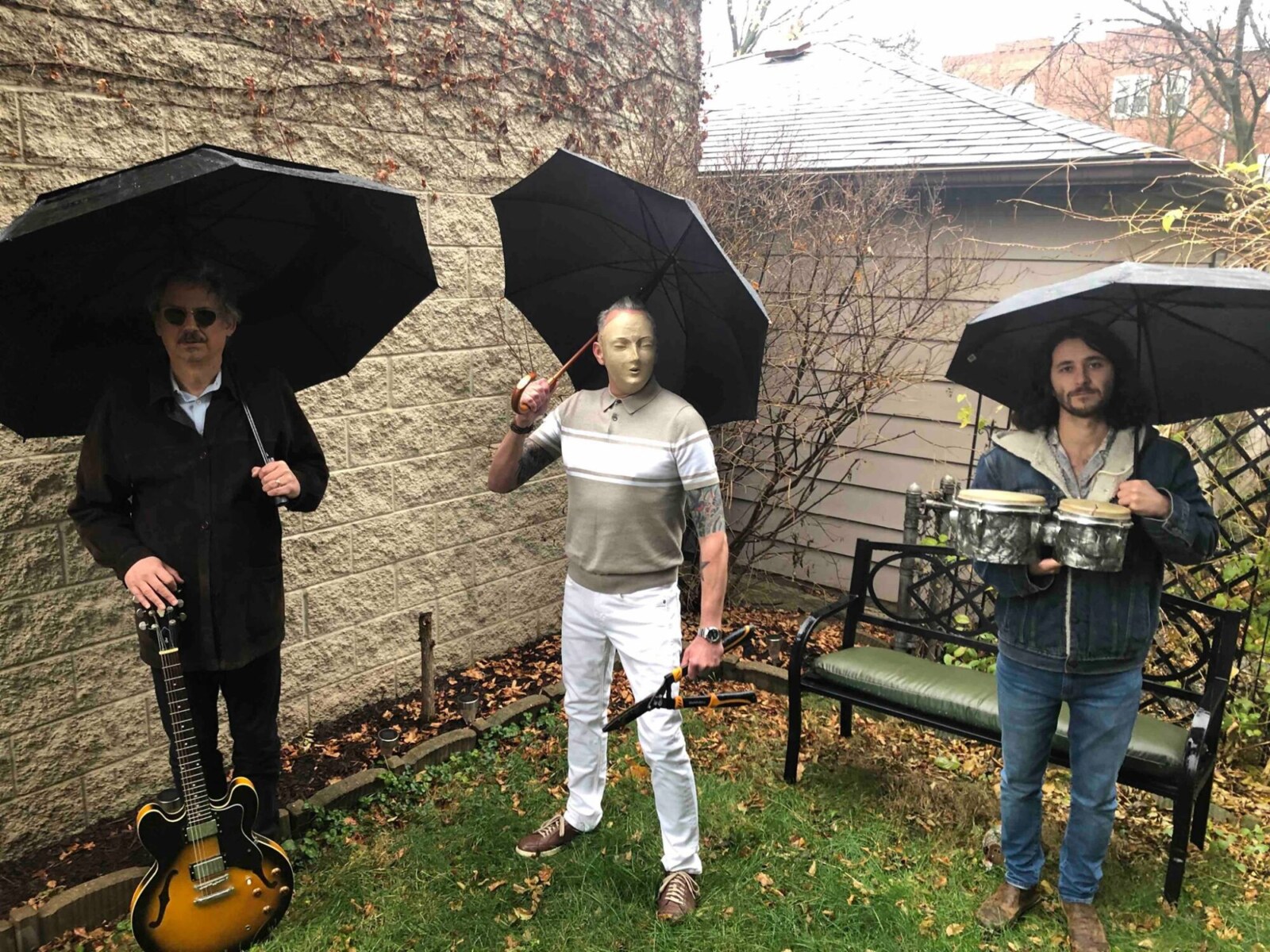 "Music for me is an activity that's uniquely its own reward"
Hi Lyn, it's been a really long time since we last spoke. I interviewed you about 10 years ago. How have you been?
Lyn Vaus: I had a few health issues that resolved themselves and then we moved to Chicago from Washington, D.C. Right after my first record came out, my wife and I had a kid and I was pretty involved in taking care of him. I was doing film stuff and wrote two short novels that are in a drawer someplace. So yeah, it's been 10 years, Klemen! But I was also writing songs. Lot's of them actually. Music for me is an activity that's uniquely its own reward. I can't seem to stop!
I was very pleased to hear from you about your new project, Reality Anonymous. How did that come about?
Once I was in Chicago, I started to check out the Psych scene, not knowing what to expect. Not knowing if it even existed. Pretty soon I became aware of bands like Lucille Furs, Soft Candy, and of course, Plastic Crimewave. I'd found a keyboard teacher for my son, and he invited me to go hear him play but when I turned up my son's teacher wasn't playing keyboards but drums in this jazz trio and he was fantastic. I was a bit shy about asking him to try out some material with me, suspecting him of being a jazz purist, but then he invited me out to another one of his gigs and this time he was drumming in this totally groovy little psych band called Jude Shuma and not like Elvin Jones, just perfect Ringo beats, simple and tasty. I knew I had to get him on the record and that's how I started playing with Blase, Blase Settecase. He and I laid down the basic tracks at Mystery Street Recording.
'The Ghost Host Vol. 1' seems to be a very personal album. What kind of record did you want to make?
It's interesting you should say that. I don't think I was aware of it when we were making the record. I suppose your own life can't help but bleed into whatever you're doing, I guess. Maybe this record came out a bit more on the bloody side, but I mean, take a track like 'New Fire,' which is actually based on the true story of a "trial by ordeal" at the hands of a Viking King, Harald Bluetooth. I've never personally had to hold a burning ingot of molten iron in my hands. But I have had to look into the face of Harvey Weinstein. So, in my life, at various times I've definitely interacted with some pretty ruthless people. I mean, you can channel feelings from anywhere.
"Evolving feels very natural and organic"
How do you think your music evolved over time?
Psychedelia accommodates so many different types of music and is so open to experimentation, so evolving feels very natural and organic. It's a sea I never get tired of swimming in. I'm playing a lot more electric guitar on this record. Not shredding, I'm more into George Harrison than Yngwie Malmsteen, but the last record, which I did under my own name, called 'The Floating Celebration', had a more acoustic bed that it rested on. This one rocks more, but I still love those open notes in the chord progressions that both establish a drone and can create a velvety texture that you find in a lot of Brazilian music. Old-school West Coast Psych and Tropicália is still a lot of what I listen to for inspiration.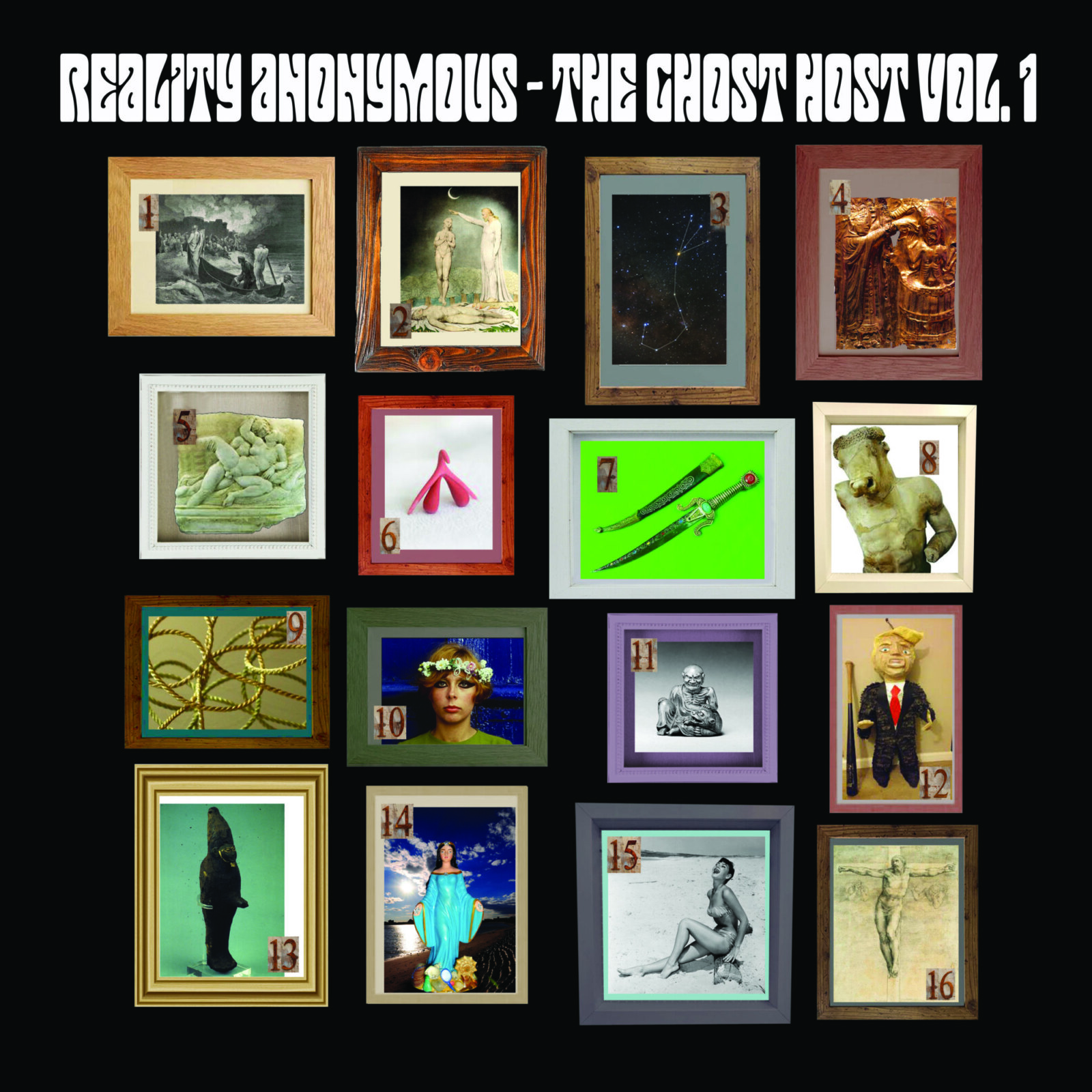 'The Floating Celebration' was recorded directly to tape on vintage equipment, how about 'The Ghost Host Vol. 1'?
Unfortunately, analog wasn't available as we were flying in parts from all over the place. Bob Olhsson, who's mastered just about every other Motown hit you've ever heard, did a great job evening everything out. The stereo imaging and depth is there. It doesn't sound cold or brittle. Of course, Joe Tessone at Mystery Street Recording who engineered along with Philip Stevenson who mixed and produced the record, were absolutely key and did a great job.
Will there be a sequence?
By the time I went into Mystery Street I had a backlog of about 100 songs. Blase and I cut basic tracks for about 60. There are 16 tracks on 'The Ghost Host Vol.1'. They were just the songs that seemed to hang together the best. I do anticipate a 'Vol. 2' at some point. The critical reaction to the record has certainly been heartening, so far.
Do you find yourself to be a perfectionist, in control, or do your ideas lead you, taking on a life of their own?
Well, both, I think. I'm pretty hard on myself but then I try to surround myself with great players who I can trust to make the songs their own as well. I'd like to think I give them space to express themselves. Philip Stevenson, who's a great solo artist in his own right, and who's all over the record, almost always surprises me. Even though I write and sing the songs, Reality Anonymous would not sound like it does without him. He's like George Martin and Brian Jones rolled up into one.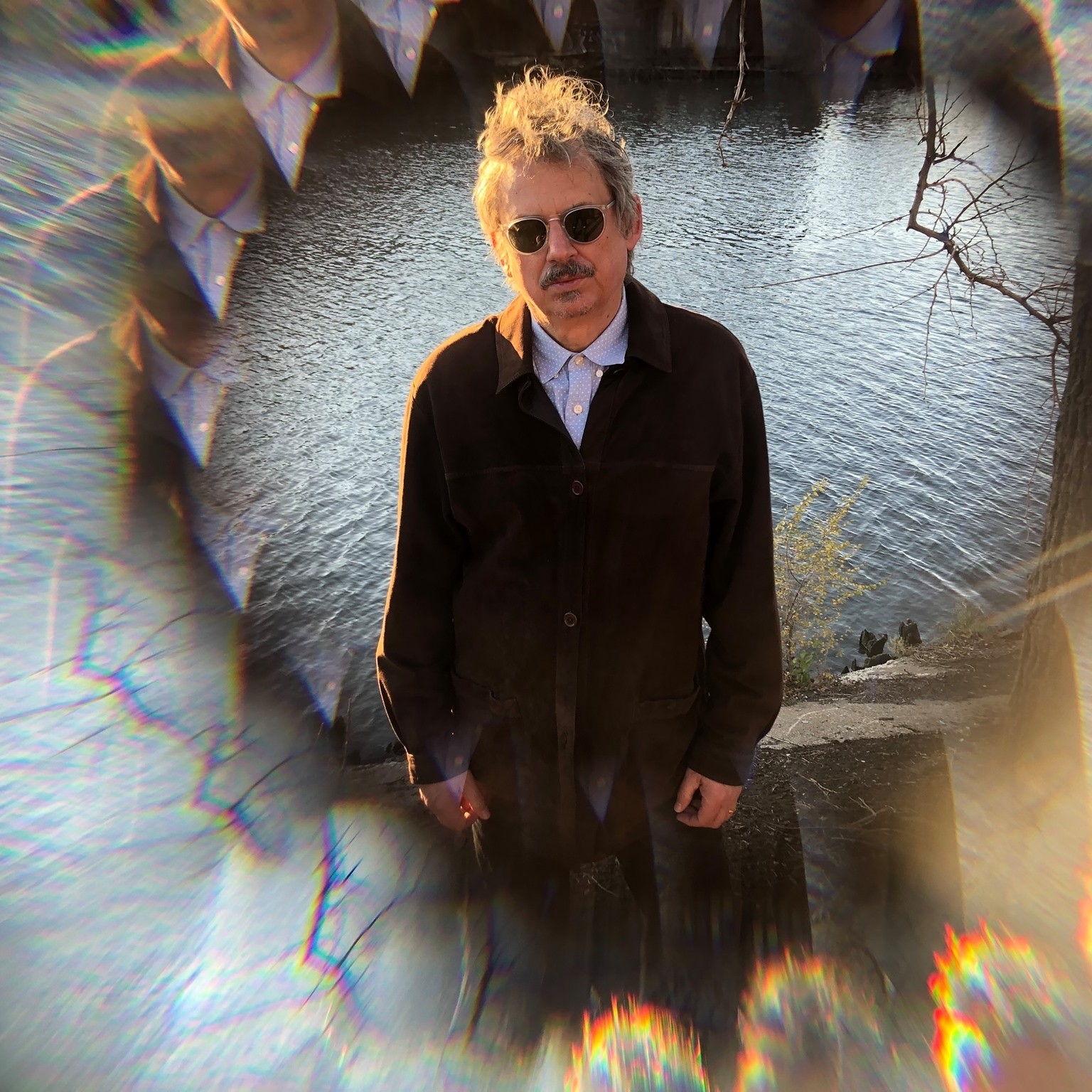 What can you tell us about the musicians who helped you to record your album?
Well, aside from the aforementioned Mr. Stevenson and Blase, the record also features some very cool contributions from Rob Myers of Thievery Corporation on sitar, Alex Rowney aka Alexx Magic from Soft Candy on keyboards. Kenthaney Redmond, a really hip jazz flutist here in Chicago, came in and blew my mind. He's on a couple tracks. Beau Barry, a saxophonist who plays mostly on the street and was incredible. I could go on. I'm sure I'm forgetting somebody. Paul Grill, berimbau. Miles Kean, double bass.
Are you still in the film industry?
I have a couple projects in the hands of producers. But I don't write Marvel blockbusters, not that there's anything wrong with that, it's just that it's a tough environment for the kinds of films I like to see made, especially here in the U.S. It's much easier and more enjoyable to reach for a guitar and make music than it is to make a film. Any film. But I certainly do love film. I couldn't have been happier when Parasite won Best Picture at the Oscars last year.
Let's end this interview with some of your favourite albums. Have you found something new lately you would like to recommend to our readers?
Favorite records? Wow, that's hard. There's so many. But here's a few. You can't go wrong with these:
Pink Floyd – 'The Piper at the Gates of Dawn'
The first Moby Grape record
Love – 'Forever Changes'
Os Mutantes – 'Os Mutantes'
The Music Machine – '(Turn On) The Music Machine'
Rain Parade – 'Emergency Third Rail Power Trip'
Gilberto Gill – 'Tropicália: ou Panis et Circencis'
West Coast Pop Art Experimental Band – 'Part One' and 'Vol. 2'
Captain Beefheart – 'Doc at the Radar Station'
Beatles – 'Revolver'
The Doors – 'The Doors'
Jimi Hendrix – 'Axis: Bold as Love'
Bob Dylan – 'Blonde on Blonde'
Nick Drake – 'Five Leaves Left'
13th Floor Elevators – 'Easter Everywhere'
Can – 'Tago Mago'
Traffic – 'Shoot Out at The Fantasy Factory'
The Rolling Stones – 'Out of Our Heads'
The Byrds – 'Mr. Tambourine Man'
Gene Clark – 'No Other'
Okay, that may have been more than a few… some newer records I'd recommend:
Lucille Furs – 'Lucille Furs'
Beautify Junkyards – 'The Invisible World of Beautify Junkyards'
Psychic Bloom (from Iran) – 'Mysterious Temple' (cassette only)
Soft Candy – 'Presents… BUMMERPOP! vol​.​1' (cassette only)
Morgan Delt – 'Morgan Delt'
36th Stallion – 'Ecstatic Peace'
Uffe Lorenzen – 'Magisk Realism'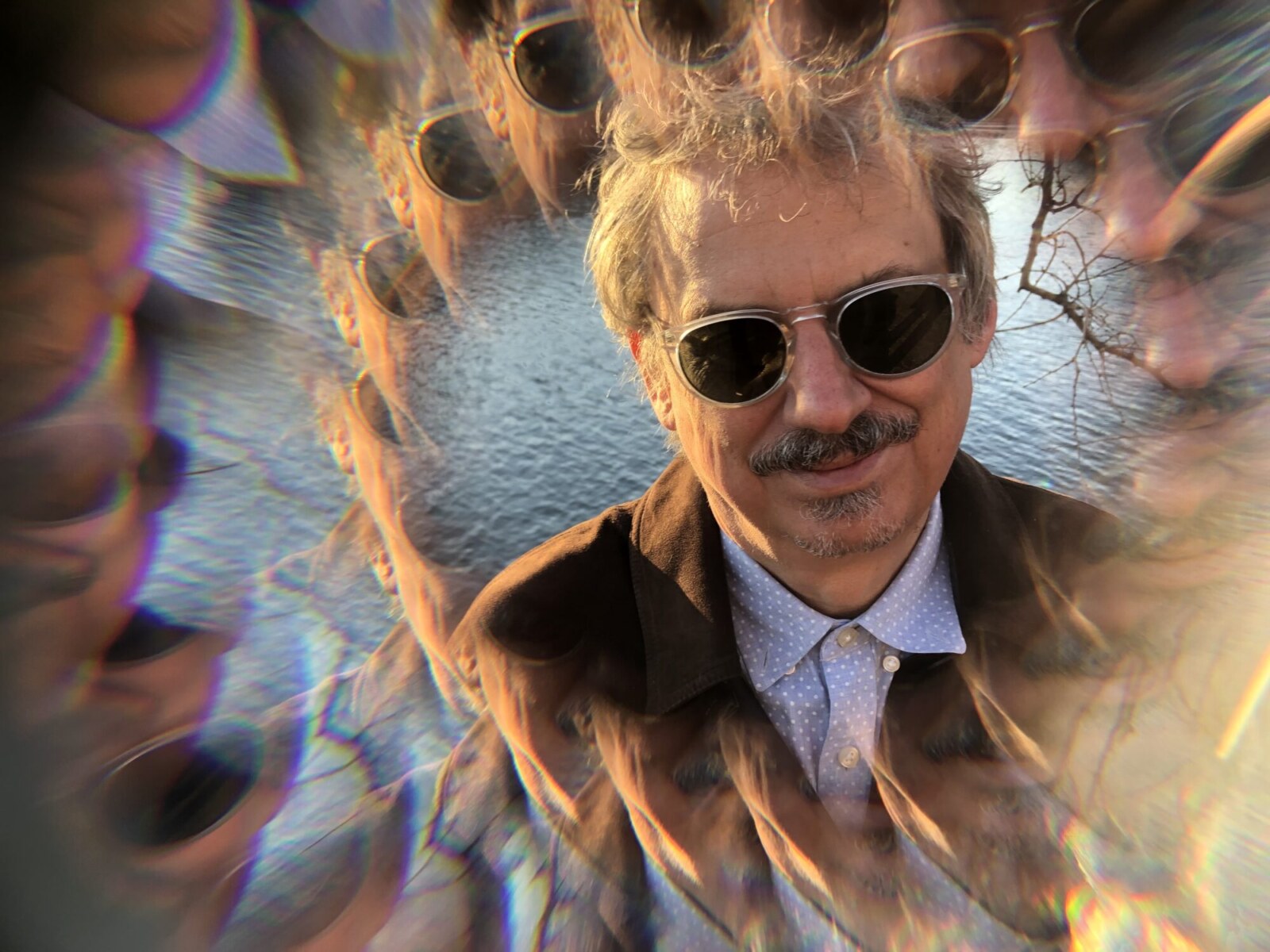 Thank you. Last word is yours.
Thanks Klemen. Hmm… Let's see. Smoke'em, if you got' em, and keep the peace!
Klemen Breznikar
---
Reality Anonymous Facebook
Night World Records Official Website / Bandcamp