'The Floating Celebration' | Interview | Lyn Vaus
'The Floating Celebration' is a jazzy psychedelic chamber folk rock album by Lyn Vaus.
---
How are you?
Lyn Vaus: Sun baked, feeling a bit lazy.
How did you get involved with the music?
My dad was musical. He played a little boogie woogie piano, drums and clarinet. I grew up in L.A. mostly… listening to the transistor radio. One of my first records was 'Lady Madonna' by the Beatles. I purchased it at a drug store. I had a few guitar lessons at 10 or so. I learned the basic folk chords but from then on I'm basically self taught.
Were you in any band? 
I was in a band in High School (I went to Tehran American School in Tehran, Iran. My father worked for Hughes Aircraft and they'd sent him there). We did Beatles, Stones, Dylan, Neil Young, Traffic covers. Basically we'd eat hash and jam out these tunes for hours. I think we only played a few shows. Years later I was in a post-punk Sonic Youth/Pere Ubuish band called Carnal Garage. I wrote most of the material with the singer, a guy named John Hayes. We had one cassette only release which was most popular in Germany for some reason (good luck trying to find it!). We did have one of our songs in a movie The Lawnmower Man. The band broke up on a violent note …. literally. I'll save that story for another time.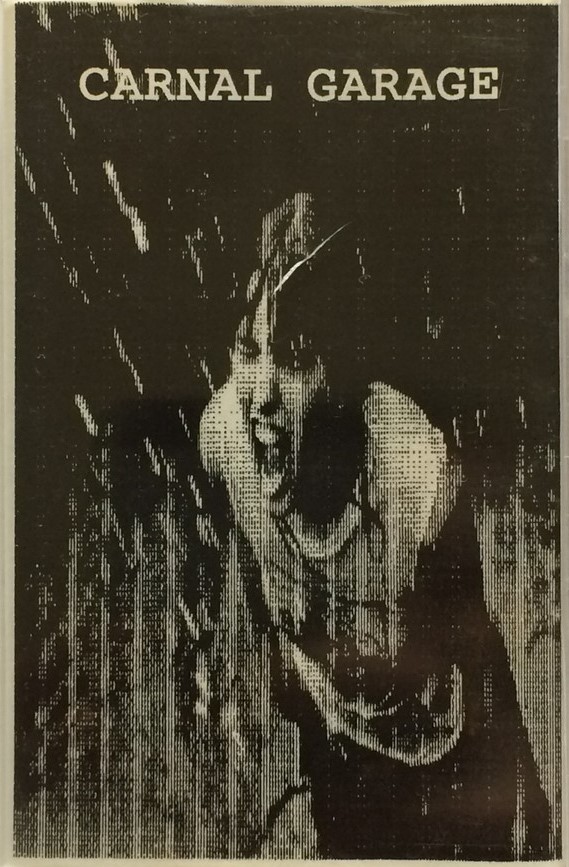 'The Floating Celebration' was recently released. What can you say about recording it?
'The Floating Celebration' started when I'd recorded a song for a movie I was working on and someone said I should write more songs like that. I wrote 20 or so more in a fairly short period of time. Some unfortunate things happened in my personal life which delayed things somewhat. Eventually I went into the studio with Philip Stevenson at his studio intending only to record demos of the tunes but Philip was taken enough with the material to want to put it out on his label and that's how our collaboration began.
As far as my influences go, I guess if I restrict myself just to this record, I'd have to say West Coast Psych circa 65-69 with some Brazilian Tropicália/Bossa nova thrown in. Certainly, at a minimum, Doors, Love, Electric Prunes, West Coast Pop Art Experimental Band, Moby Grape, Quicksilver, Caetano Veloso, Os Mutantes, Tom Ze, Gilberto Gil, Jobim, Joao Gilberto, Carlos Lyra ….
One reviewer said this record could have been made 40 years ago and I'll choose to take that as a compliment. It was recorded direct to tape on lovingly preserved vintage equipment. This was no Pro-Tools recording. Philip Stevenson I consider a genius producer and he's a helluva musician as well. It was the easiest collaboration I've ever had with anyone.
"Random words from my subconscious"
How do you usually approach songwriting. On some parts of the record your voice reminds me of Country Joe McDonald.
Country Joe McDonald was the second show I ever saw. Just about every review I've gotten for the record has compared my voice to a different person. I just think I sound like myself but what do I know! Without getting too much into the technical aspects of songwriting I do write the the music first and for this record when I was writing the lyrics I just chose random words from my subconscious that sounded right with the chords and suggested a melody. Later I refined the lyrics by substituting words that kept the sound sense but also created some kind of poetic or narrative effect. The songs I think still retain a lot of the that original subconscious inspiration and that's probably why the record lyrically is pretty dark. I really like records where the lyrics, even apart from their meaning, sound right. Gene Lee's, a songwriter, who also translated a lot of Bossa nova lyrics into English said that when you have a held note in a song then the singer should be singing a long vowel, for example. This kind of information is probably not standard for rock, of course. It's more Cole Porter than Dylan. But I think Jim Morrison was hip to it or at least it sure sounds like he was. Of course, Morrison was very influenced by Frank Sinatra. I do love psychedelic sounding songs and most of my songs have an open note or droning note which is characteristic of a lot of psych and Indian music obviously. Bossa does something similar albeit in a more subtle way.
What are some of future plans?
I'll probably make another record now that this one has gotten a largely positive response. I wanted 'The Floating Celebration' to be a late night coming down or Sunday morning record with a somewhat jazzy-psychedelic-chamber-folk-vibe. My next record will be heavier and rock harder.
What do you think about current psychedelic rock scene? 
As much as I love the golden era of psych I wouldn't have made this record if it wasn't for all the great psychedelic bands playing now. Here in the Washington D.C./Baltimore area Dead Meadow are really good and I like Flying Eyes as well. Dungen, Black Rebel Motorcycle Club, The Brian Jonestown Massacre, Sky Green Leopards, Deerhunter, Tame Impala, Black Mountain, and White Denim are bands I listen to all the time. I think this is a great time for psychedelic music but I'm not sure there's ever been a bad time exactly. Even in the 80's you had the Paisley Underground. I couldn't have made this record without The Rain Parade for example, one of my favorite bands. I still listen to them and always will.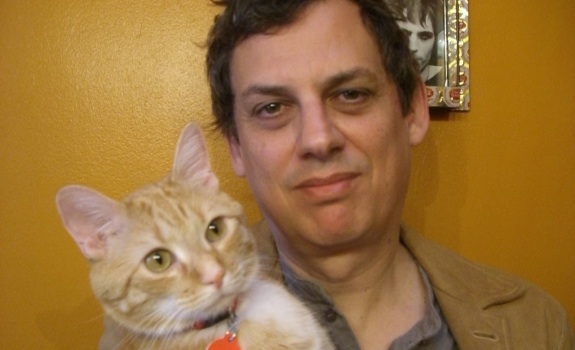 Last word is yours.
I was going to call this album "Without Music There'd Be Snakes" which was the answer a Brazilian man under the sacramental influence of ayahuasca gave for singing Santo Daime hymns. I don't dislike snakes exactly but to paraphrase Charles Bukowski I do feel better when they're not around.
Klemen Breznikar
---
Night World Records Official Website / Bandcamp