Mighty Baby | A Jug Of Love | Interview with Ian Whiteman
Mighty Baby were a band formed in January 1969 from the ashes of The Action. Mighty Baby's recordings ranged from drug influenced psychedelic rock to a progressive sound with influences ranging from jazz and country to Sufi spiritualism.
---
We recently interviewed Ian Whiteman, the talented multi-instrumentalist of Mighty Baby.
"Our sound was west coast but with Coltrane influences"
You recently worked on your latest EP, titled 'Poor Man's Prayer'. The first track is a re-rendering of 'The Happiest Man in the Carnival' which appeared on the final Mighty Baby album, 'Jug of Love' (released in 1971). What do you remember from originally working on that song?
Ian Whiteman: The song's words were by Martin Stone, our guitarist who passed away a few years ago, and the music just assembled itself around the words in rehearsal. It was an unusual musical structure but the words were also unusual as well which had something to do with Martin's immersion in Gurdieff and Ouspensky's books and other occult works. Martin had introduced various mystical teachings into the group and it was having a profound effect. The problems with recording were just the limits put on time and budget by Blue Horizon. The material for 'Jug of Love' had been well rehearsed but the whole production should have allowed more time. Especially at the final mix down. Musicians weren't given much say in those days.
You're currently living in Spain. How is living there in the midst of pandemic? How are you coping with this difficult situation and what are some predictions?
In truth it hasn't affected us too much as we have been pretty locked down up in these mountains voluntarily for years. What work I have comes to me down the internet so I don't need to travel. If you have a garden in these strange times it's also a great blessing. The pandemic has focussed people on what life might be about. And death as well. The Spanish and the many expats here seemed to readily accept masking and restrictions from the word go, unlike the UK and the USA who seemed to resist any curtailing of their freedom.
"Simplicity was the secret"
What can you tell me about the rest of the material? Do you find yourself to be a perfectionist, in control, or do your ideas lead you, taking on a life of their own?
Recording and playing music in my converted shed (known as the Kiwi Kabin) is a very hybrid affair. You are really playing the computer as much as playing a keyboard or a guitar and is an integral part of the whole musical process. Having played a lot with other very good musicians in the past has been a great help. I find myself imitating various styles of musicians I've known — especially in the bass and drums department. Drums and percussion are always the most problematic. Finding good piano samples has been a quest for many years and I'm still not fully satisfied. Once you've played on a good Bechstein or a Steinway it's hard to play on anything less. One of my best investments was a good Neumann microphone. My voice is quite light and a good Neumann can pick up its subtleties better than most other mics. I don't have a loud smokey blues voice so I have had to develop my own lightweight style and not worry about imitating other fashionable singing styles. We do our best with sampled Hammond sounds, sampled basses, even string orchestras but they are not the real thing. They have their own unique quality so I just run with it. It's all a massive compromise really. One day we could go back to real instruments with real people playing them. All that is very expensive though.
When recording and writing there's always an alchemy between outrageous improvisation and carefully worked out structure. I am a perfectionist of course, I have no choice, but there is a point where you have to stop. It's not like playing live music which allows for a lot of imperfections. But in a computer you can manipulate everything until you are happy. But you can also kill any feeling as well. Although click tracks are often necessary I often just play as if it's a tape deck as the tempo in most music varies continually. This is why the computer becomes like another instrument you have to master otherwise it starts to master you. I've learnt to freely make mistakes as they often open new horizons. As Miles Davis once said there is no such thing as an accident. I've had many songs and ideas sitting around for many years but I was pretty tired of them. Once I resolved the 'Poor Man's Prayer' song with an unusual chord structure (the words were written in 1997) the other songs kind of fell into place. And once I stripped away excessive instrumentation and refined the singing they seemed to gel. I found that simplicity was the secret. Also the use of compression to help balance levels was a lightbulb moment. Mastering is a very exacting and frustrating discipline. I'm still learning.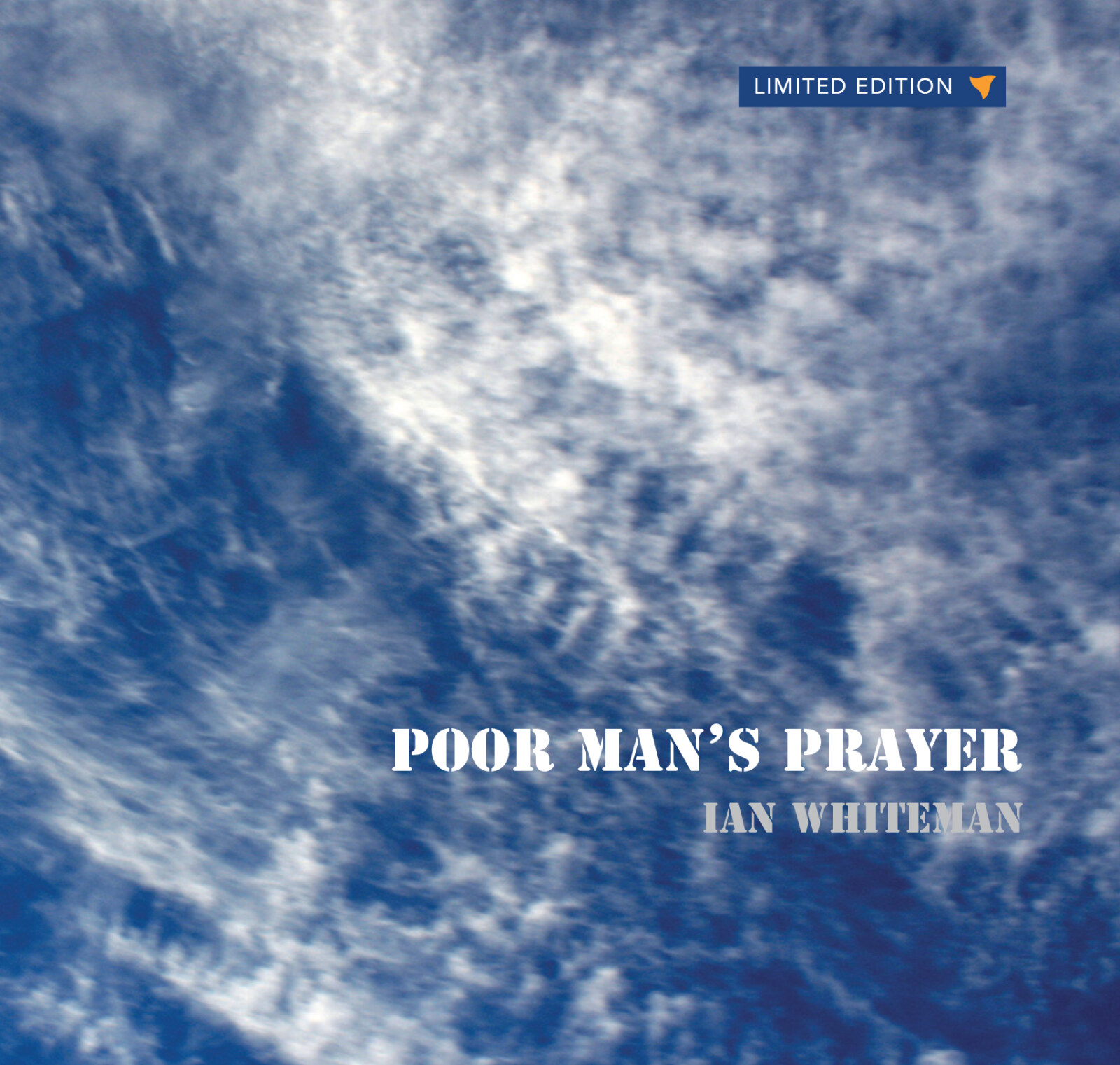 The music and words of the album are self explanatory. I've used some of the poetry of Daniel Moore who passed away few years ago. He was from America and I knew him very well for many years but it was difficult to set his words to music as they are mostly in free form verse. One of his tracks is entitled 'Raspberry Juleps'. I put it to music many years ago, Daniel was one of the City Lights beat poets from San Francisco along with Lawrence Ferlinghetti and Allen Ginsberg, and the song came out sounding very west coast like a Grateful Dead track. The third song on the album, 'Did I Ever Say I Loved You', was a loose adaptation of a North African melody and has a bluesy quality. There are many songs from Algeria and Morocco that I know which lend themselves to songwriting. It's very satisfying plugging into an ancient music tradition which is not Celtic or Old English and much nearer my own blues roots. American musical roots which go back to Africa anyway.
Your music has a timeless quality to it, is that quality important to you?
No one has ever described it as timeless before so I'm not sure how to answer that. A bit of all of us is eternal. I just hope it's the good bit.
What was your first band? Do you recall if there was a moment when you knew what kind of music you wanted to play?
Not including playing a homemade double-bass in a trad jazz band on a float in Bishops Stortford Carnival when I was 15, my first band was my own scratch group put together for a May Ball at Queen's college Oxford in 1966 alongside The Hollies and the Yardbirds. The band had no name but the singer was Boz Burell who became part of Bad Company much later. The band was really his own group The Tea Time 4 whom I borrowed for the gig. A very good gig too with good musicians in a marquee (i.e. great acoustics). In the same year I joined the Deep (formed in the Architectural School I was studying at) for a recording for a single with Ben Carruthers, an American actor who was visiting the UK to make a TV movie. The song was 'Jack O' Diamonds', a poem by Dylan set to music by the band and Benny. Shel Talmy (Who and Kinks big hits) produced it with help from a couple of session musicians one of whom was Jimmy Page. It was played a couple of times on Radio Luxembourg and then disappeared. We did one gig at the Pontiac club but Benny was not such a good singer live. He went on star in 'The Dirty Dozen' movie. But the experience cured me of my jazz snobbery. But the well known critic and writer Richard Williams said it was the best record of the decade which was quite an accolade. 'Jack O' Diamonds' was was later picked up by the Fairport Convention. In 1967 out of desperation working as an architect I joined the Action who were a working band, which later morphed into Mighty Baby not long after I joined.
You joined The Action in an effort to expand their sound. A bit later guitarist Martin Stone had also joined the band. What do you recall from being a member of The Action?
Overnight I was in showbiz land which is what the music business was like in 1967 before things opened up. It was all about publicists, radio shows, newspaper interviews and recording with George Martin who still believed in creating pop groups. But the lads were too wild and uncontainable musically and wanted much more than being a Motown tribute band. We experimented with west coast sounds like the Association and Buffalo Springfield and various jazz influences like John Coltrane which we enjoyed a lot. And also extended improvisation, but structured and empathetic. Sometimes great but sometimes not. Mostly depended on the audience and the sound quality.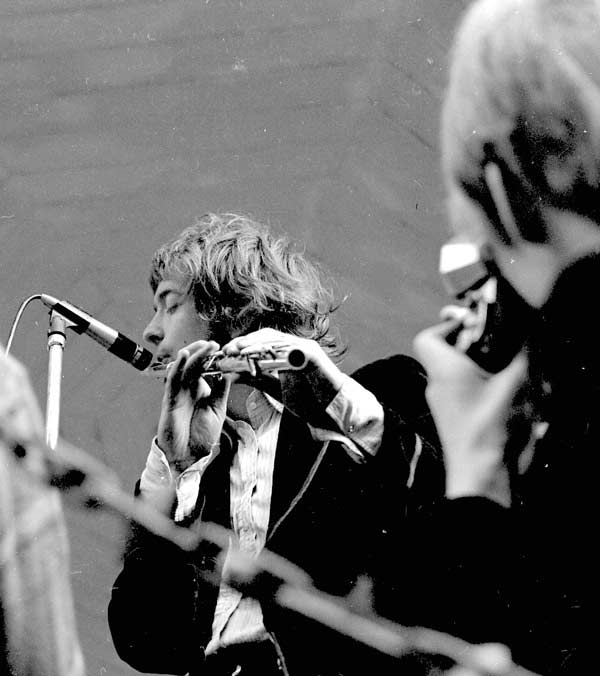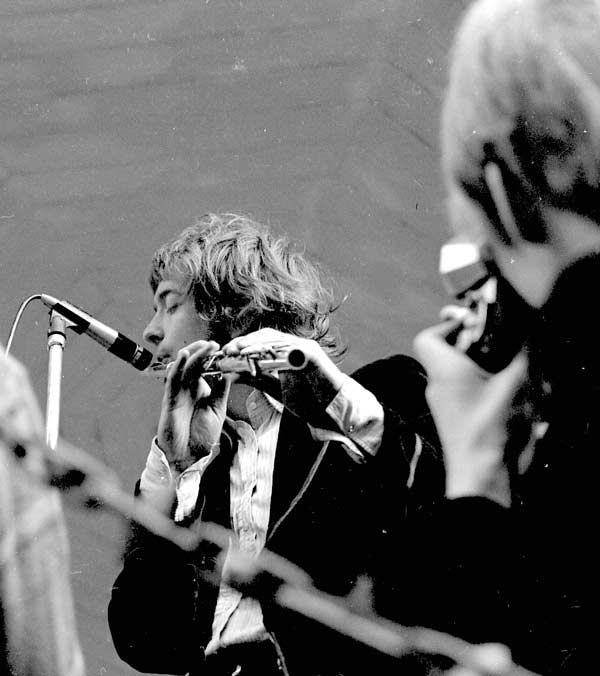 Where did you play with The Action? What clubs and what bands? The Action actually supported The Byrds once.
We played mostly in the UK. Hundreds of venues, mostly small clubs like the Marquee. But occasionally in theatres. Mighty Baby changed all that. We must have played alongside every famous band of the time. Far too many to list here. Seeing the Byrds close up changed the way we played music. We went country. Well a kind of funny English version of it.
How did the idea to start Mighty Baby came about? Basically you wanted to have a more live band, no? Can you elaborate the formation of Mighty Baby?
Reggie, the Action's singer left and the four left behind carried on as best we could managed by Blackhill who also managed Tyrannosaurus Rex and who had just lost the Pink Floyd to Harvest Records. Martin then joined and the music started changing, featuring prominently his distinctive blues raga guitar but we also began to write our own material. After signing with Head Records, its owner John Curd wanted a name change and Mighty Baby is what he came up with. We didn't particularly like it but it was better than the very passé 'Action'. It was getting its own sound and London's music scene was changing radically as well. We fitted into it easily.
"Jazzy diversions into countrydelic music"
What kind of music did you listen to back then and what influenced your sound?
Everything really. From Stravinsky to Coltrane via Indian sitar music and classical music, Mavlevi whirling dervish singing to the Band and the Grateful Dead. The London concert scene became very international. Our sound was west coast but with Coltrane influences — jazzy diversions into countrydelic music like the Byrds and Flying Burrito Brothers mixed with extended instrumentals. I wasn't good enough to be a fully fledged jazz musician and maybe just as well.
You played many concerts. What are some of the most memorable? The biggest was the Isle of Wight Festival 1970.
Isle of Wight was too big. 600,000 people was unreal. We left early so as to catch the ferry home. I think the second Glastonbury festival in 1971 was the most memorable for me as it was over 3 hours long through the night right up to the dawn and was seemingly effortless, weightless, intimate and out of doors. Even the recording doesn't express the vibe.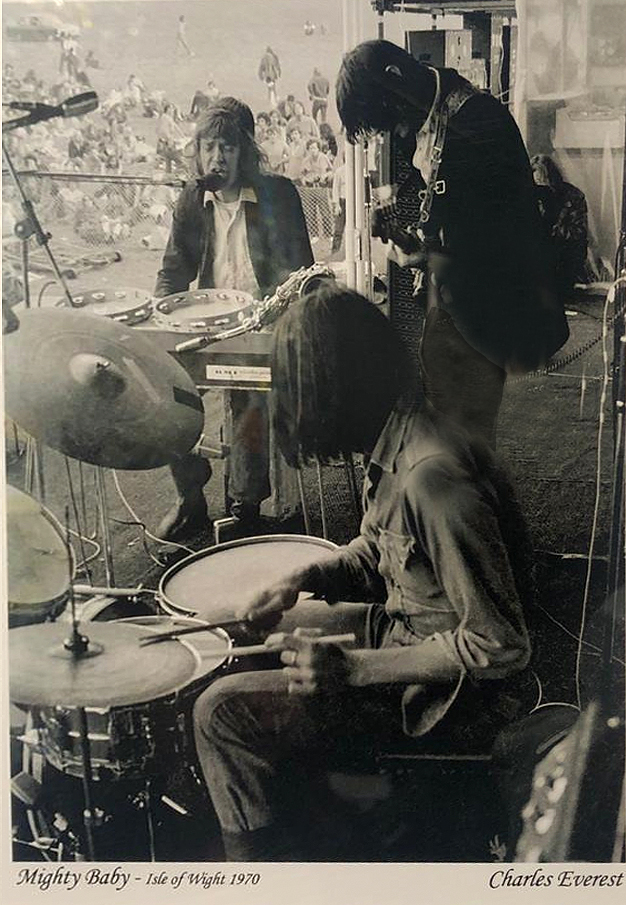 What's the story behind your debut self-titled album, released in 1969 on Head Records?
Done in a rush with pretty useless engineers and a crazy producer but we put a lot of energy into it. In fact we sacked one engineer and did it ourselves on two of the better tracks in fact. The standard of engineers and mastering in the UK was generally pretty low then. That first album could have sounded a whole lot better in say Abbey Road or Olympic 1. It was a critical success but a commercial non starter. A high energy record, much liked even now.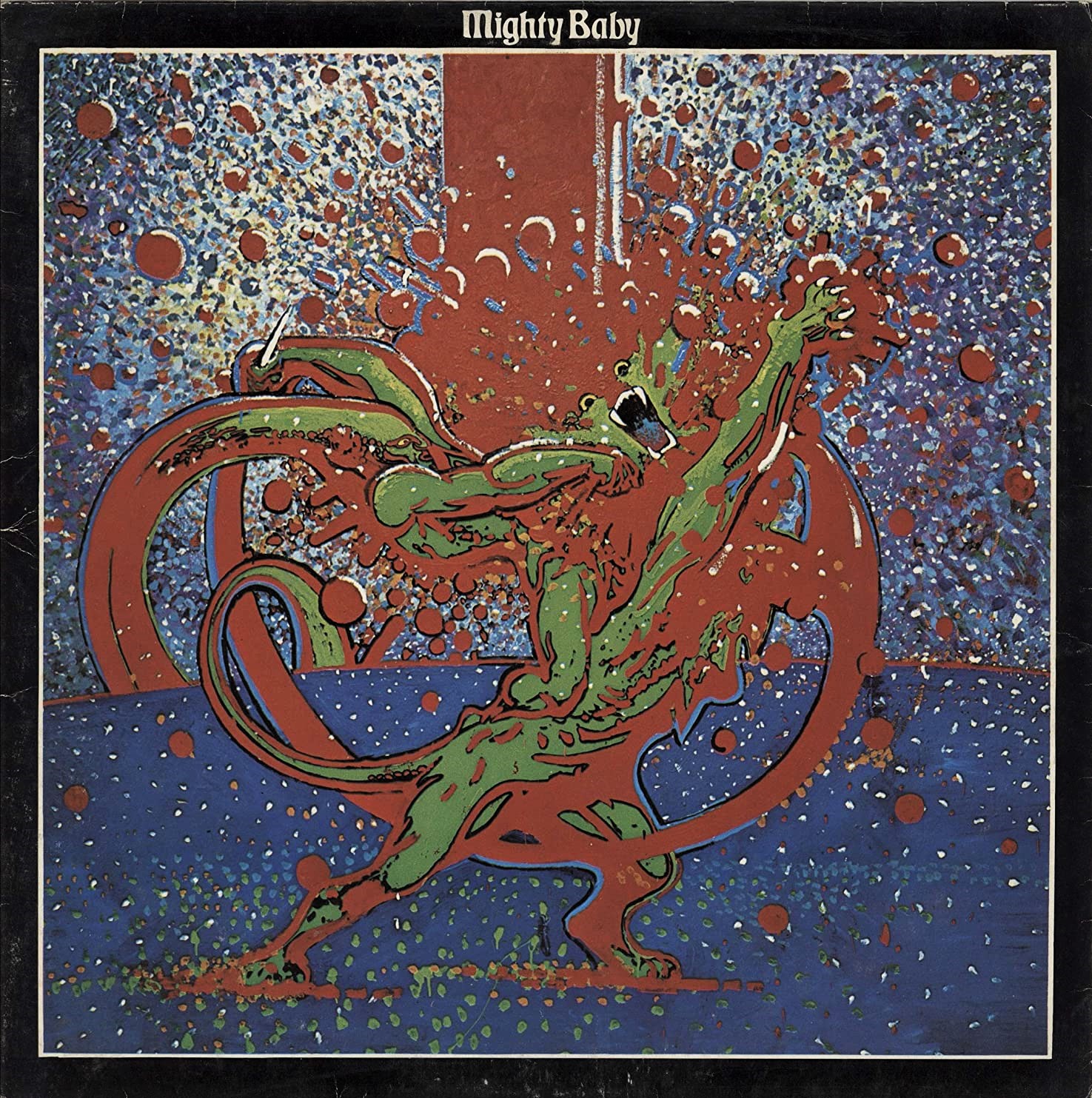 Would you share your insight on the albums' tracks?
Apart from 'Same Way From the Sun' which was a quite meaningless song and 'Egyptian Tomb' (which might have been about our erstwhile manager) the songs were like real songs about our actual lives. 'Trials of a City', 'I've Been Down So Long' etc.
You don't really plan that kind of album. You just go in and record a number of tracks and then see what you have. 'Ancient Traveller' was left off as the producer Guy Steven's didn't like flutes. The album truly reflected the enormous energy of the band and the powerful synchrony of the bass and drums propelling it along. At 'A Point Between Fate And Destiny' was an indication of the quasi-mystical direction the band was moving in. That was a track we recorded entirely ourselves in Pye Studios and I still like listening to it even though I still smart when I hear a pop on the letter P in the word 'lamp' in the first verse. That would have never got through our quality control these days. We didn't use pop-screens then. The track does have a strangely whimsical even sad quality, partly because of the alto saxophone at the end played as an orchestral alto would be played and not a honking soul sax. For the rockers 'A Friend You Know but Never See' is still a great head nodder. I make sure no one is watching when I listen to that. The band was developing a strange kind of muse which I can't explain but very apparent if you were in it.
"Like one mind"
Your sound changed drastically on 'A Jug of Love'.
A lot had happened prior to that album after Roger the drummer and Martin had a quick trip to Morocco. They came back quite changed. We could not figure it out but their playing had improved immensely. Less time tuning, better togetherness. The album had a sad quality for me as it was the end of something quite extraordinary like a swan song. I wonder how many people know what it's like to play in a band for a matter of years and go on a seemingly crazy spiritual and musical adventure. It's a life changing experience.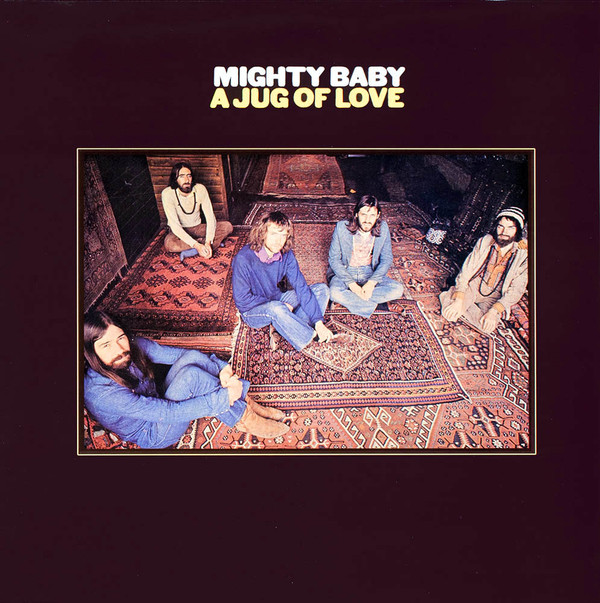 Was there a certain concept behind your album?
Not really. You have a batch of songs and only when recorded do you see what they are and what the album might be. Again production standards could have been better with more time spent getting individual instruments sounding right. I think the electric lead guitar version of 'Virgin Spring' should have been on the album not Martin's acoustic guitar which got lost in the mix on the album track. Some very nice interplay on the electric version. It was a signature style of the band with that kind of careful studied interplay of piano, drums and bass with Martin suddenly launching out with those soaring guitar lines he could conjure up. Breathtaking if you are in the thick of it. It wasn't planned but just came from having played for so long together. Just pure intuition. Like one mind.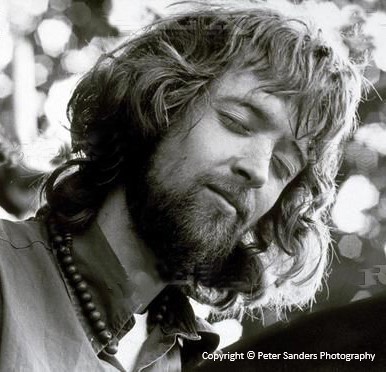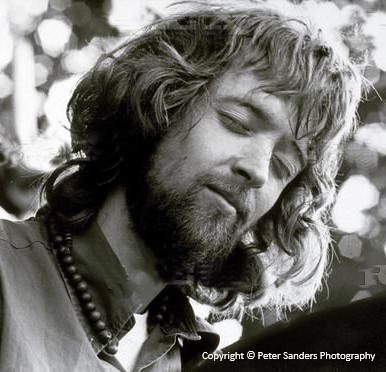 What happened after the band stopped?
It never restarted. It was sad but inevitable. I think it ran out of musical inspiration coupled with too many outside forces pulling it apart. Amazing while it lasted – but not an easy ride.
In 1972 you released 'If Man But Knew' as The Habibiyya for Island. It's a record representing your interest in different cultures. Would you mind sharing some insight?
It came out of our first visit to North Africa. We were bowled over by the singing and music we heard there. Our attempted fusion record had little to do with the Andalus tradition we had encountered but it was a glimpse of something new. Listening to it now it makes me cringe apart from the instrumental tracks which are extraordinary. Island actually liked it as it was
so unusual but the group broke up after a promotional visit to San Francisco. I suspected sabotage from within. So nothing further happened. End of story.
How about The Bunch ?
I had worked a lot with Richard Thompson and Sandy but the Bunch album was not particularly good to my mind. Something unauthentic about it. It just didn't grab me. It was recorded at the Manor which was Richard Branson's studio hideout. It was just before 'Tubular Bells' changed his life. He used to sup with the studio's clients like some baronial Lord.
What can you tell us about the Mighty Baby material that Sunbeam Records released a while back entitled 'Live in the Attic'?
Personally I thought it rather scraping the barrel. The quality of all that bootlegged material was very patchy. Although I'm glad the Olympic recordings saw the light of day — albeit from a cassette we had of the master rough mix. The original tape master sounded so good but it disappeared. Olympic was a studio I loved to work in. It had a magic that made playing music so easy.
You appeared on some classic albums. Would it be possible for you to choose a few collaborations that still warm your heart?
'Bless the Weather' with John Martyn was probably the best album I ever sessioned on. But also the few tracks I did with Richard and Linda Thompson were memorable and quality recordings of John Wood. I also loved a session I did with Liverpool Scene called 'Made in America'. I loved their lunacy but there was also some good music as well. On that one track I played a whole raft of keyboards including a Mellotron, a B3 Hammond and an early moog. All on one track. Doing sessions was testing work often. But it did pay.
Is there still any unreleased Mighty Baby material or maybe from any other groups you were part of?
None at all. The barrel has been scraped clean. There were many session albums I have completely forgotten about. They come back to haunt me now and then.
Would you like to comment on your playing technique? Give us some insights on developing your playing technique.
Piano and keyboards are my strengths but a good guitar is inspiring as it's so different to a piano with it's fixed notes. I just don't have long enough fingers. Brazilian bossa guitarists fascinate me. All my music is essentially blues based. I worked my way up studying jazz piano trios of the late 1950s and early sixties. I only had a few piano lessons when very young and then I studied the oboe to a performance level which I but it's not an instrument for improvising on. I think incessant playing the piano and just listening and copying what I liked is all I needed. I'm better at the piano because I didn't have too much formal tuition. You get to know the keyboard very personally and it teaches you. I was very influenced by Bill Evans (who wasn't?), Oscar Peterson, Thelonious Monk, and many more like Bobby Timmons, Junior Mance, Hank Jones amongst many. Some of them I saw playing live in London in the 1960s. I also realised my ambition to be a jazz pianist was really a fantasy.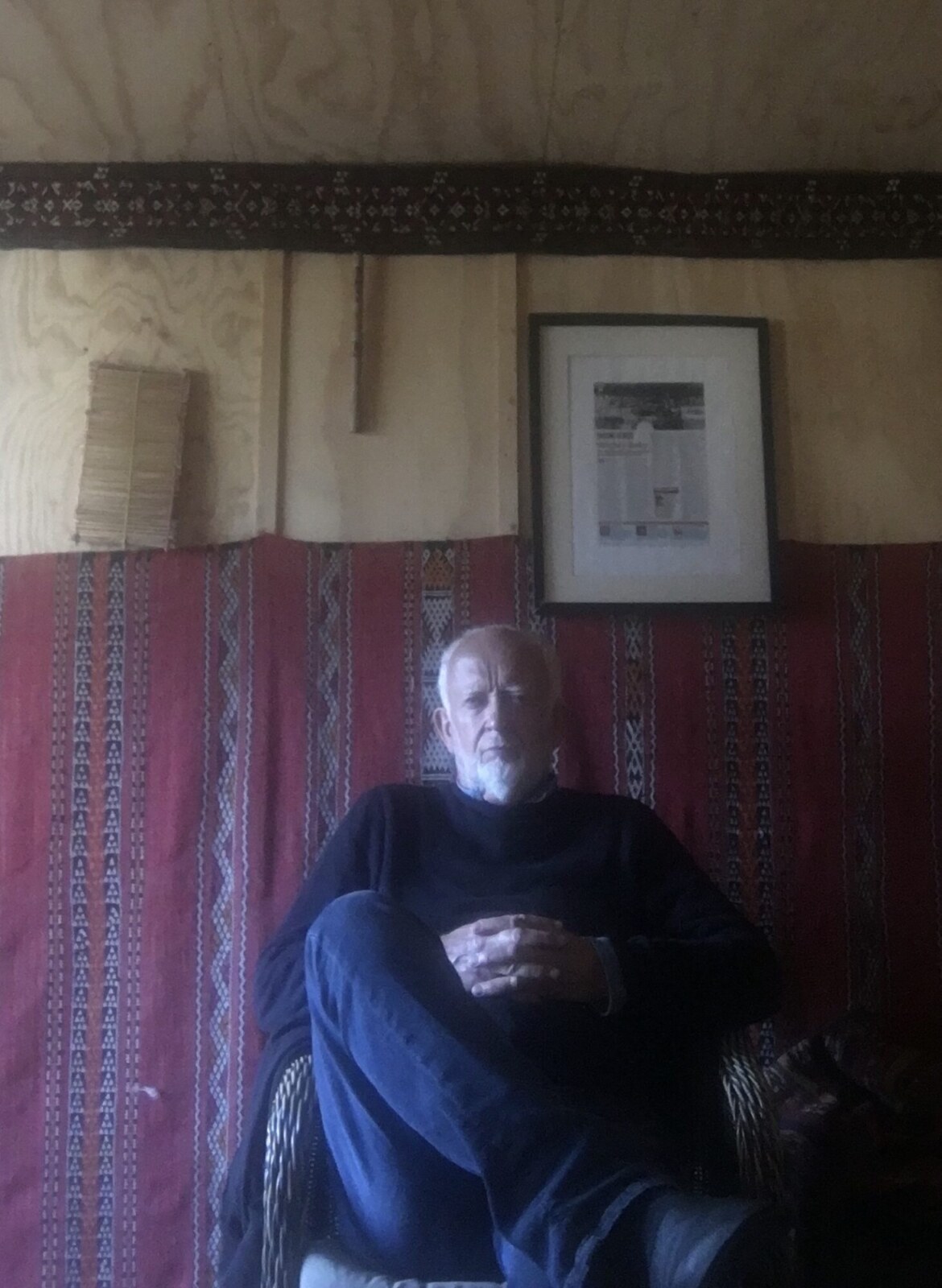 Looking back, what was the highlight of your time in the band?
In a way Mighty Baby's lack of commercial success was a blessing in disguise and the songs and the gigs and the adventures were just a beginning of a bigger adventure that came later and a better life as a result. It was like being at a school which one day you had to leave. In a way we weren't slick enough to fit into a commercial slot even if we came close. No regrets at all. We really weren't in it for the money although at times I wished we had been!
On your website we can find your other interests. Would you like to share a few words about it?
I have a blog which I don't do much with these days. But visit it as you will find out how to buy this new album there. (ianwhiteman.blog) I have a web portfolio of graphic work which has been my source of income for the last 40-50 years. (cwdm-portfolio.com) That's pretty up to date. I have ventured into film music in the past and also various architectural projects which come my way. But I'm happier designing books and the like. I've had a varied career which I didn't plan. It just happened that way. I've never seen music as a source of wealth and Mighty Baby was no exception!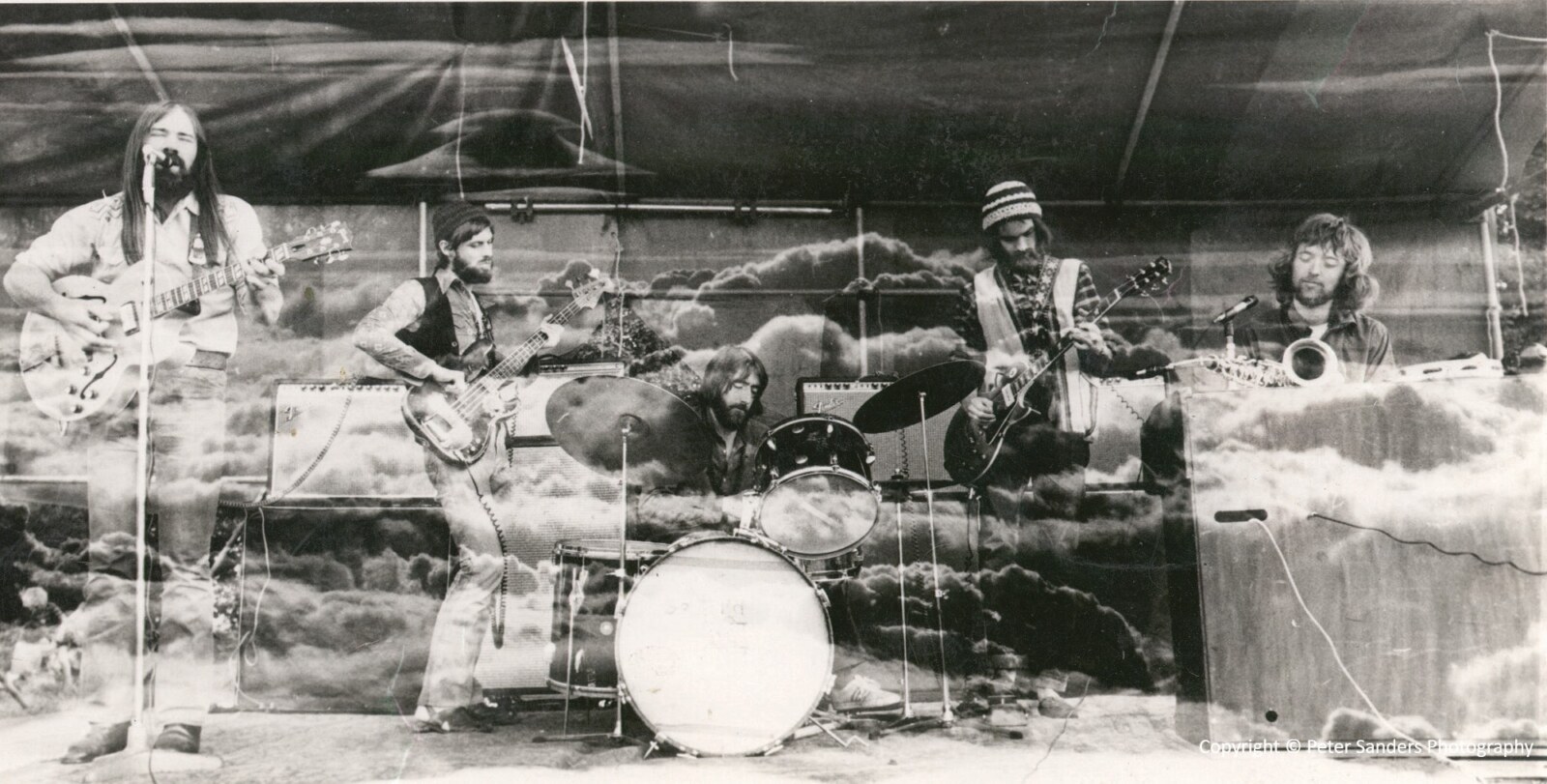 Thank you for your time. Last word is yours.
The CD arrives next week [interview was conducted February 10] and I have just put it up on iTunes but it takes a few days to appear. I feel a bit like a skydiver in a parachute who has just jumped out of a plane at 10,000 feet. At a certain point you just give up and don't care.
Klemen Breznikar
---
Ian Whiteman Official Website
All photo materials are copyrighted by their respective copyright owners, and are subject to use for INFORMATIONAL PURPOSES ONLY!
Mighty Baby – 'At A Point Between Fate And Destiny-The Complete Recordings' (2019)