Farmer Dave & The Wizards of the West | Interview | Exclusive Premiere of 'Babe Got Plans (For Me)'
Farmer Dave Scher of All Night Radio, psych-country Beachwood Sparks and Kurt Vile & The Violators shares new single from his new band Farmer Dave & The Wizards Of The West, 'Babe Got Plans (For Me)'.
---
Here is how lead Wizard explains the new single from the most optimistic album of the year- "'Babe Got Plans (For Me)' is a song of love and loss and ultimately the sense that as painful as it gets, letting yourself be open to the joy and pain of love is ultimately still the best game in town. I knew two different couples (both very close friends) at the time who always called each other "Babe" … and both of those relationships ended not-so-easily. So the song title is a bit like traveling back in time to when they were happy and singing from the perspective of the future. As rough as the bad times seemed, in a larger sense it's all part of being human, learning, loving and living… I wouldn't change a thing!"
You've been active in music for many years now. What's the story behind forming a new group, Farmer Dave & The Wizards Of The West?
Farmer Dave Scher: There are many songs to sing and many new tales to tell!
What do you consider to be your first real exposure to music?
When my mother was pregnant with me, someone brought her a ticket to take me to see you Randy Newman in the womb, he said it was important that I get some culture.
"The songs and the stories in them take a lifetime to germinate"
Big Potato Records and Curation Records released your debut full-length. Can you share some further details how it was recorded?
It was recorded in Venice Beach California with Andy Kravitz. Studio 4 West is a pretty rockin' scene and Andy was really cool, it was recorded in this groovy house with different rooms really set up nicely with good equipment and a great guy at the helm. We had worked those songs out mostly playing Club Pacific in Venice Beach, which was a monthly party I threw there. Nice quick recordings meant to capture the live feel, a couple of surprises later.
Was there a lot of preparation that goes into a recording session?
The songs and the stories in them take a lifetime to germinate, the circumstances that bring the band together along with the ability to record comes when it's time to come. I always follow that kind of stuff and it always worked well. We had a blast making that record, and we're having a blast finishing a new one right now!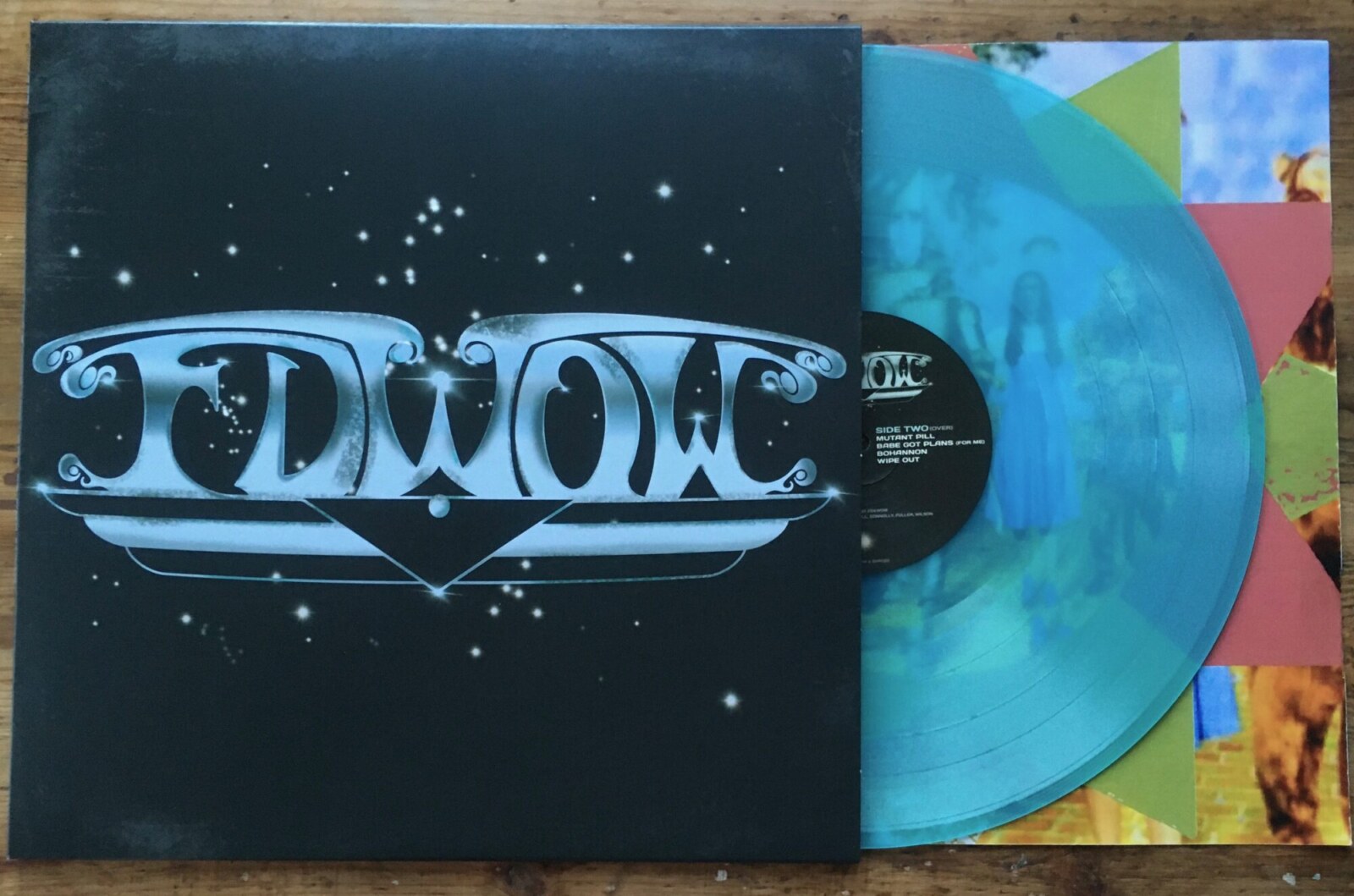 How do you usually approach music making?
A lot of my songs are really first takes. When I sit down to play, I tune in to what feels like it's happening and sometimes play it start to finish or close to it. Then I have to actually go back and learn what it is and teach it to other people, but that initial moment's where the magic is, and it's really about opening channel and feeling into what's happening and what's coming through. Music is like that.
Is there a lot of jamming that happens when you all get together?
Yes and being on the West Coast, there's different amounts of jamming going on all over the place, and it's part of being a musician to feel how that fits into what you're doing, for me I've been deep in the things that are arranged, deep in the things that are free form, at the end of the day it's nice to just have the expression, being on the West Coast, I'm around a lot of people, musicians and fans who like the jammier aspects of live music. It's really cool!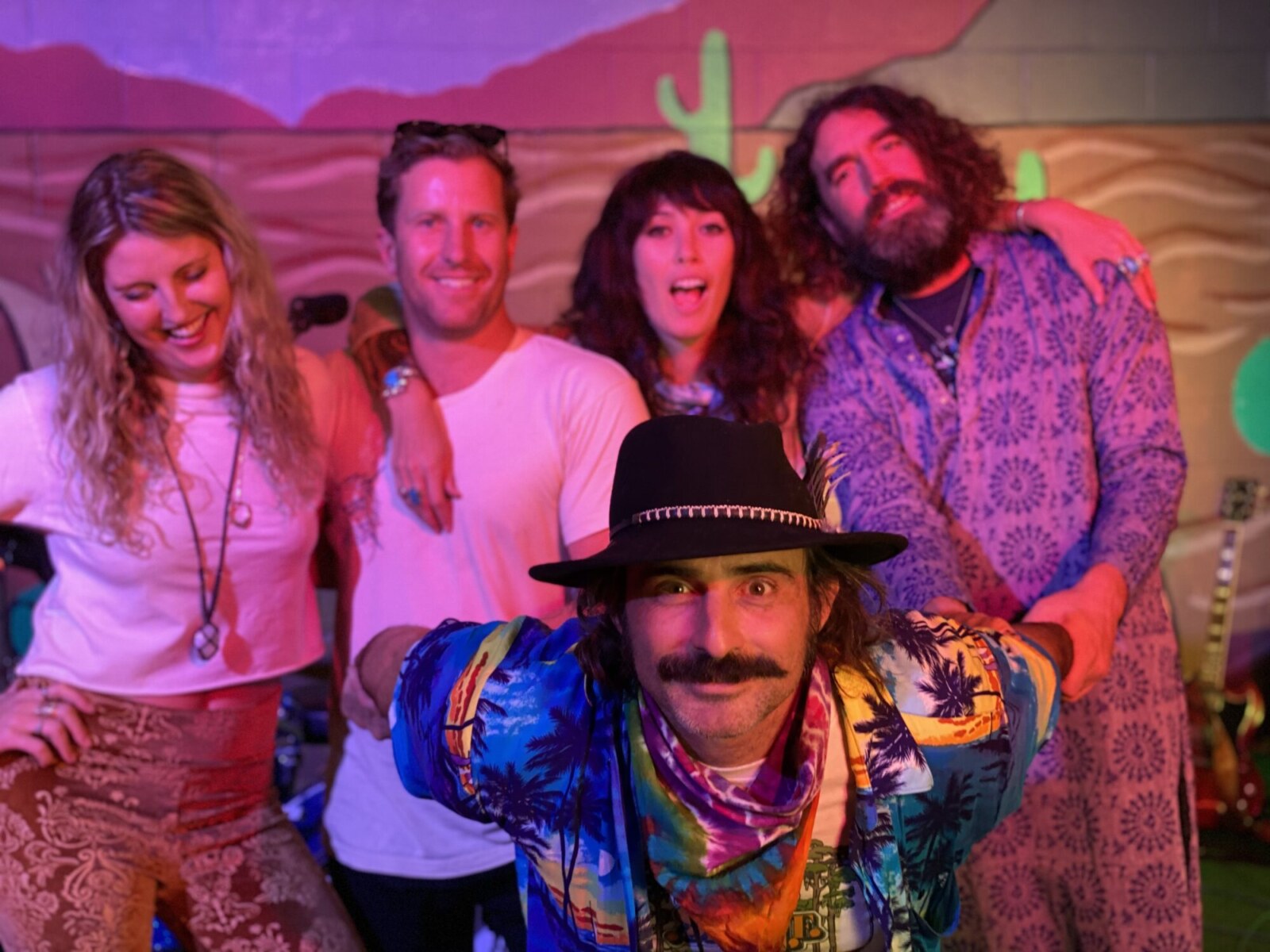 How do you enjoy the role of being the bandleader?
Being a bandleader is a great joy, and I am very happy to take it on. I've been in a lot of different configurations and collaborations, and they all have their time and their value. I'm enjoying this leader thing these days… it's like being a dungeon master and helping steer the ship of dreams towards adventure, fortune and glory.
I think the album is a result of a variety of influences coming together. Was there a certain concept behind it?
I think the concept behind all of the influences was to allow them to coexist in a way that doesn't feel forced but allows the band to have flexibility and celebrate what we like. We don't eat just one thing all day, and a lot of the times we don't listen to just one thing all day, why not have a band that can celebrate that kind of sonic diversity and just be part of the world, man? That's where it's at, to have some fun and celebrate the many aspects of being here.
What else are you working on?
I've been designing tones for a type of healing meditation app and have also been the male speaking voice for it. I've been writing with my friend Michael for the Californiosos project, was really happy to be part of the Ben Knight and Buddies album that was made this winter, I've been firing up my hot nuts again, and really did just finish the final notes on the new FDWOW #2 album that we're about to mix as we speak. Also getting a lot of waves these days, studying Qi gong, just digging the beauty of life…With my bearded dragon Alan, new puppy Gerry Pine, and all kinds of friends and family all over. Family style, man.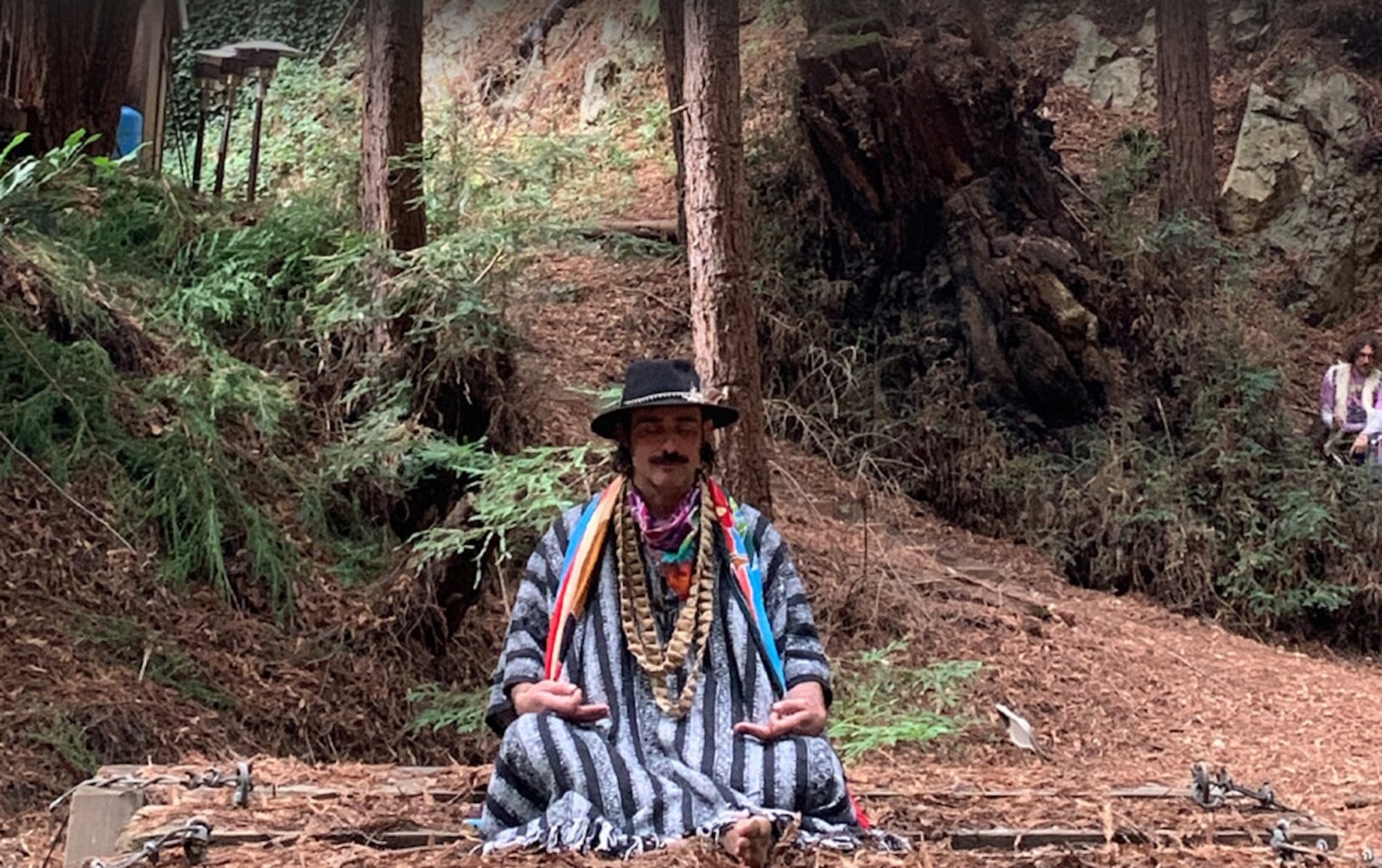 You appeared on so many albums. Would it be possible for you to choose a few collaborations that still warm your heart?
There are so many so forgive me if I don't mention you just right now, I'm feeling my man Kurt Vile, love Cass McCombs, Neal Casal forever Skiffle Players, Jenny Lewis, I love you, Joel out in LA and Miguel, loved being an Allah Lah, what's up boys, loved Mount Egypt, got to play piano duet with Ms. Badu one time and I'll never forget that.
How are you coping with the pandemic?
I actually had COVID-19, and it was gnarly! Brought me very close to Spirit because I I am so grateful to be alive and I want to be part of a world where every person gets a fair shake a chance at health and happiness, we're at the beginning of a new age of humanity, which is pretty cool!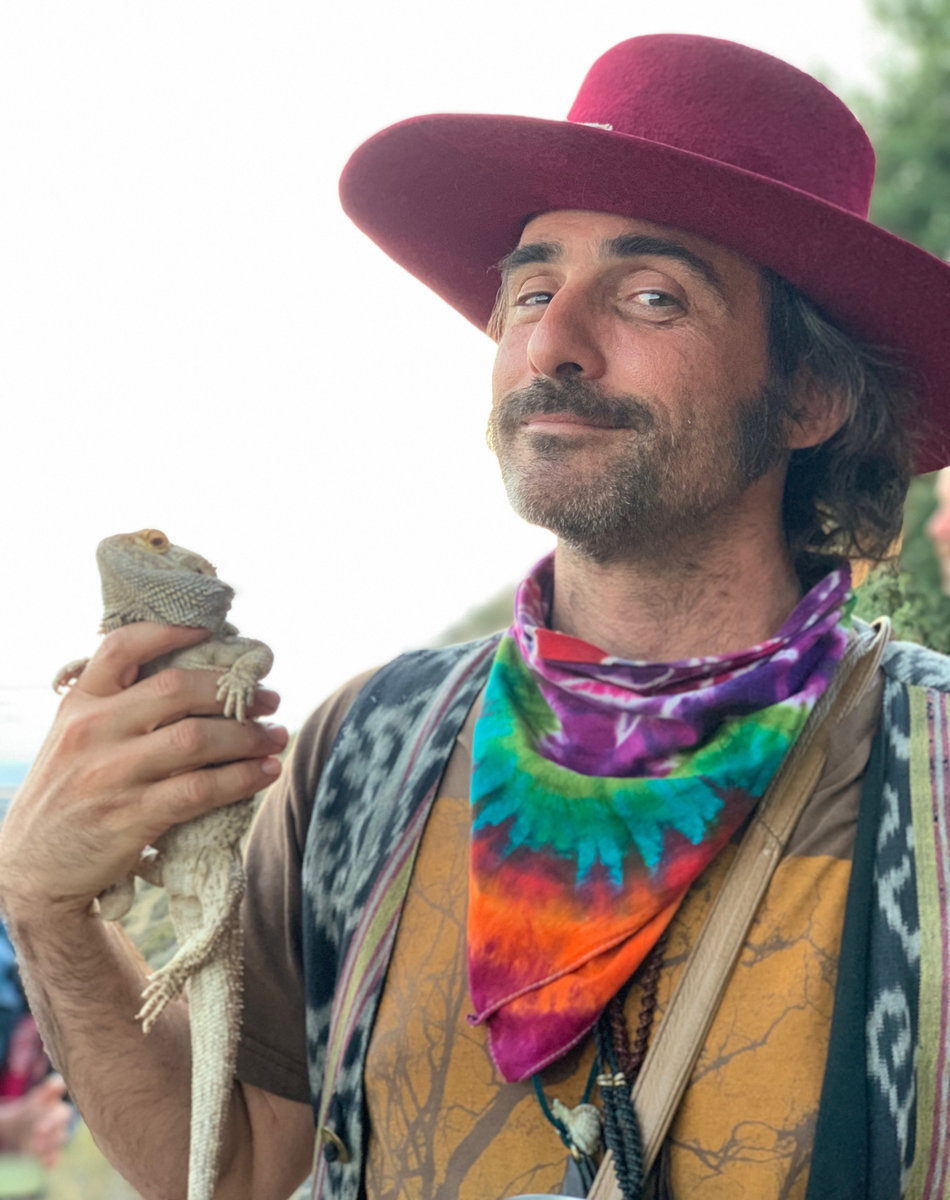 Let's end this interview with some of your favourite albums. Have you found something new lately you would like to recommend to our readers?
Gerry Rafferty, 'City To City' and 'Night Owl'.
Milton Nascimento & Lô Borges, 'Clube Da Esquina'
Kevin Ayers, 'Bananamour'
Bernie Krause & Human Remains, 'Gorillas In The Mix'
Spirit, 'The Adventures Of Kaptain Kopter & Commander Cassidy In Potato Land'
The Chris Robinson Brotherhood
Buffy Sainte-Marie, 'Illuminations' ('God Is Alive, Magic Is Afoot')
Tears For Fears, 'The Hurting' and 'Songs From The Big Chair'
George Michael and Wham! drama
The Beach Boys everything, Dennis Wilson, Kara Wilson, …
Nina Simone
Billie Eilish, Billie Eilish, Billie Eilish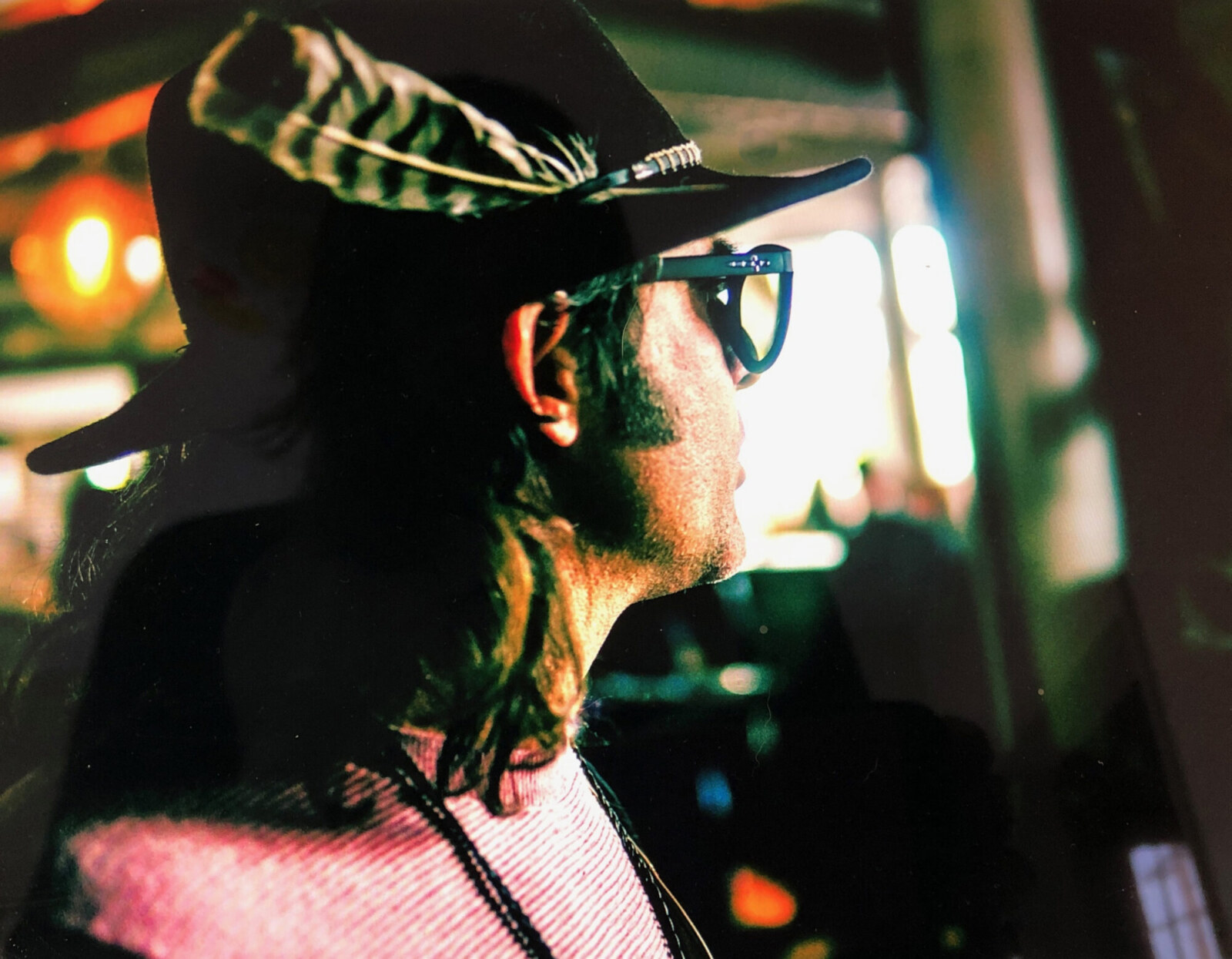 Thank you. Last word is yours.
Love one another now, be so patient and loving and kind to yourself right now. Every time you can forgive, every time you can love when it's not the easy thing to do, you make it easier for the next person, then the next, then the next. When enough of us awaken in our hearts to begin to raise the vibration of the planet and change the course of humanity, more and more humans will follow suit naturally. Let's keep it positive, remember that love lives unconditionally like the sun in the rain, and never forget that we are radiant divine beings, one and all.
All the best everybody, much love!
FD
Klemen Breznikar
---
Farmer Dave & The Wizards of the West Facebook / Instagram / Twitter
Big Potato Records Facebook / Instagram / Bandcamp
Curation Records Official Website / Facebook / Instagram / Twitter / Bandcamp / YouTube