Cuarzo – 'Vol. 2' (2021)
Peruvian stoner psych trio Cuarzo return with another collection of brain-rattling sludge that's full of doomy, gloomy throbbing bass, paint-peeling solos, and head crunching drum destruction.
---
Opener 'Titanomaquia' stomps around the room like a fire breathing monstrosity unleashed from the gates of hell. But then the tables are immediately turned for the eerie introspective 'Hipnosis', which begins it's 12½-minute journey with passages so gentle they make King Crimson's quietest moments sound like a fire drill gone haywire. But don't get too comfortable; halfway into our journey the fuzz boxes appear before settling on a rather dreamy, Floydian aura with hints of "…Crazy Diamond" shining through. We're eventually treated to more screaming solos serpentining around sand-blasting drumming that'll clear your sinuses in no time flat!
'Magma' is even longer and heavier – the perfect title for this flowing slab of drooling muck oozing out of fuzz boxes set to stun. I can imagine this might be what it sounds like to stand in the middle of a nuclear explosion. Whoa! And 'Mortifago' ups the ante even further with more death-stalking pyrotechnics. Death hovers over the proceedings in the 'Poetas Muertos', but in a light-hearted style that eschews the typical morose tears and actually may be the most accessible track on the album, its playful melody suggesting, perhaps, that death is not really an end, but a beginning of a new adventure. Or, it could be a reference to the popular 1989 Robin Williams film?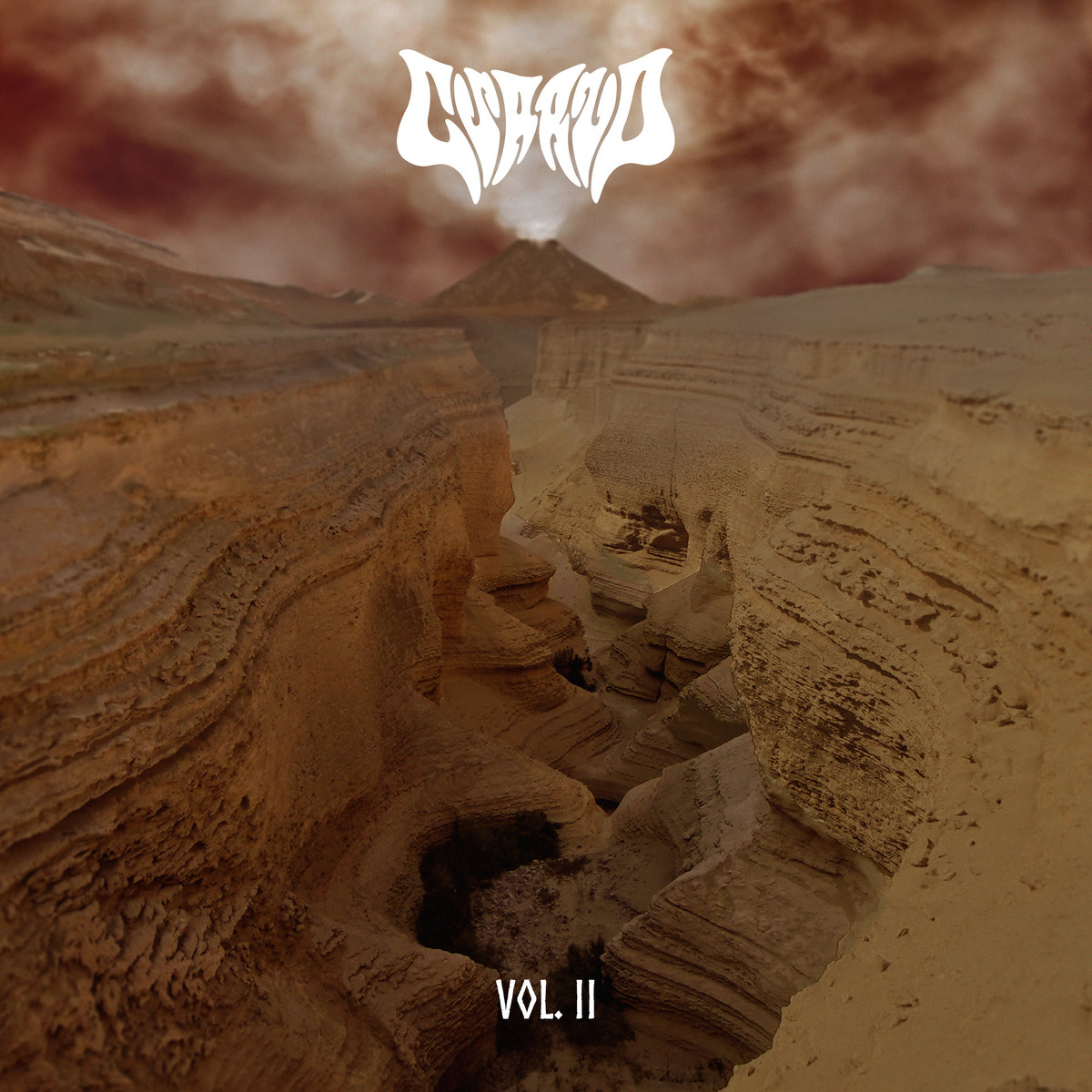 Cuarzo's releases are instrumental, so you can supply your own interpretations absent any lyrical guidance. Album closer 'Stonia' makes no excuses or disguises for where Cuarzo's hearts (and heads) lie, so just dive in and let the groove take you away on your own trip.
Fans of old-school brain foggers Black Sabbath and the heart-pummeling, sidelong workouts from the likes of Nick (Bevis Frond) Saloman and Kawabata Makoto (Acid Mothers Temple, et. al.) will find much to enjoy on the new Cuarzo album, which is released in a limited number of 300 double opaque/transparent orange 180gram albums and includes four bonus tracks from their debut in a similar headfrying, ear-bleeding style, but with the fuzz pedals supplemented with wah-wah effects ('Sientiendo El Éter'), intriguing titles like 'Orgia En Acido'('Orgy In Acid') to entice, and a detour into slow, dirgy blues ('Duna Inhóspita') that adds a nice element of surprise and diversity.
Jeff Penczak
---
Cuarzo – 'Vol. 2' (Released on 2xLP by Nasoni Records / 19 April 2021)