Vratislav "Vráťa" Brabenec | The Plastic People of the Universe | Interview
Vratislav "Vráťa" Brabenec – the saxophonist of the legendary The Plastic People of the Universe band, a poet and one of the last remaining Prague beatniks. His alto sax and clarinet playing technique is one of the defining features of the classic Plastics recordings. He plays with the Plastics since 1973, with a short hiatus, during which he lived abroad, until nowadays. It is Vráťa's 78th birthday on the 28th April 2021.
---
Vráťa, what were your musical beginnings like and who were your early influences?
When I was a small boy, I was greatly influenced by a small swing band that played near the railway station at Horné Počernice and their repertoire included Glenn Miller songs. It was this happy, post-war period, the band was made up of boys that came back from the war and they were really good. This lasted until the rise of the Bolsheviks in 1948. Another big influence was my uncle, a great musician, who used to play Jaroslav Ježek's songs to calm me down when I was a small child. And then came the 1950s and rock 'n' roll, which I listened to on the Radio Luxembourg – a station that was being jammed by that time in Czechoslovakia.
I started playing the clarinet when I was thirteen and a year later, I also took up the alto sax. I did my first gig at the opening ceremony of the Mělník power plant. When I was fifteen, a couple of Socialist Union of Youth members from Horní Počernice approached me and asked whether I'd play at tea at five parties but I really hated the Union. We would play at various get-togethers. When there were also the elderly, we would add a bit of brass band music, some tango music and waltz. Every now and then, we would also play some early rock'n'roll that we had heard on the Radio Luxembourg. Later I graduated from high school and stumbled around Prague with a bunch of people, we played jazz and swing. I also played the alto sax in the State Conservatoire jazz band. But we preferred to hang around in pubs.
What about the sixties?
Around that time, I started playing with the Jass Cats Band, which was a small band with no drums – the rhythm was provided by Vlasta Brož who played the tuba. There was also the banjo, the piano and I played the saxes – soprano, alto and the clarinet. The repertoire mostly consisted of old jazz and swing music. We were invited to all kinds of parties at foreign embassies. They were well paid and we did some pretty good gigs. We were also invited to a jazz festival in Copenhagen. You could go to a foreign country on the condition that you had a clean criminal record, which I didn't. I was on probation for disorderly conduct.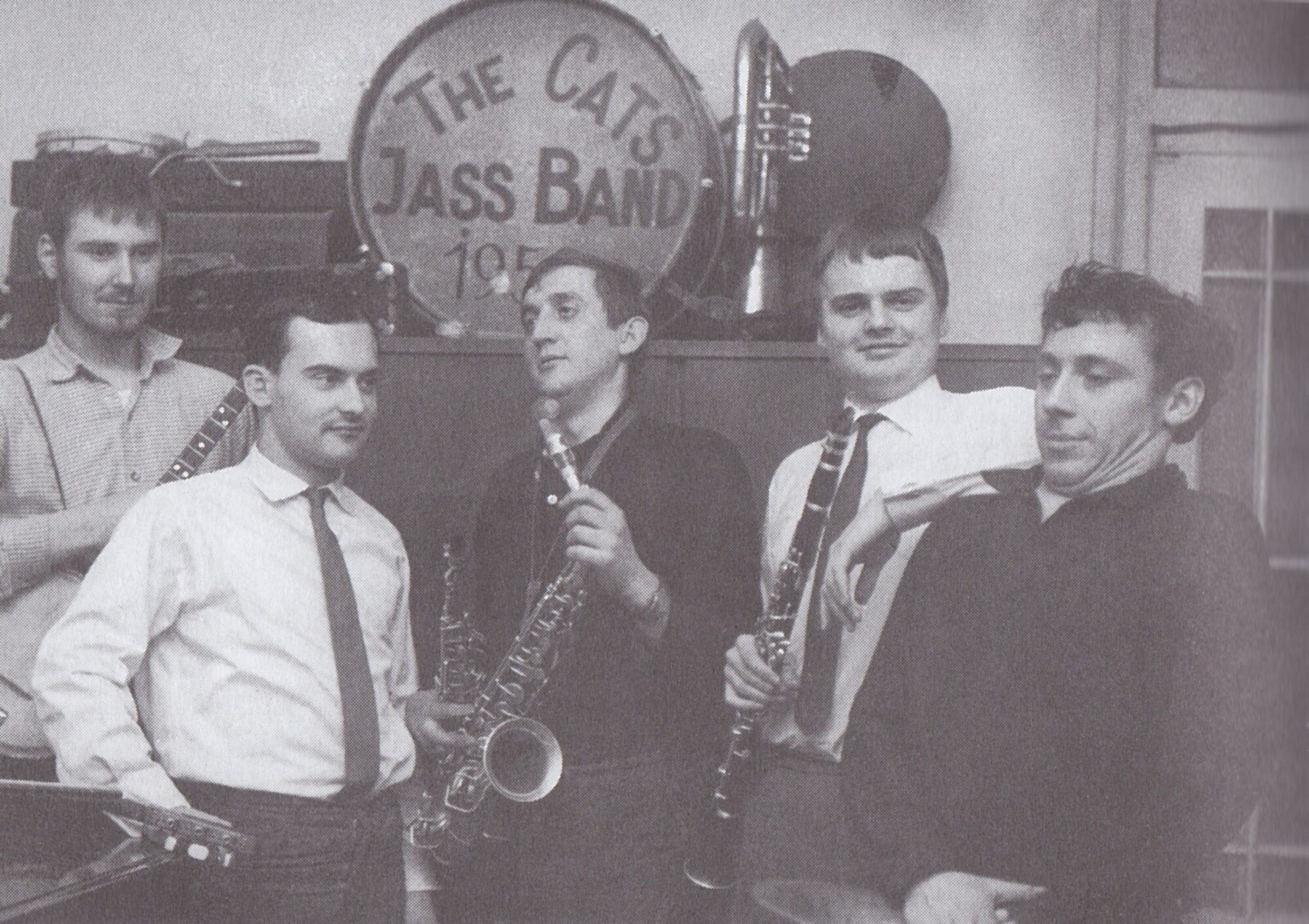 We were invited to Majáles – a Prague May Ball in 1965 with the Jass Cats Band. We didn't know that Allen Ginsberg was going to be declared the king of the May Ball. After that, Ginsberg asked whether he could sing with us and whether we were able to play any English songs. We agreed to play the WW1 song 'It's a Long Way to Tipperary', so we were clinging to each other and singing. Later we had some problems because of that, our bandleader was questioned by the state police and a few days later, Ginsberg was banished from Czechoslovakia.
In the 2nd half of 1960s, I studied theology and did my first Passion Plays in the Church of St. Martin in the Wall, which was our faculty's church. The Passion Plays were written by me and based on the New Testament and they were accompanied by jazz music. The music was composed by Pavel Smetáček, who played there with his Traditional jazz band. In addition, the Spirituál Kvintet band played in the church. Sadly, no recording survived.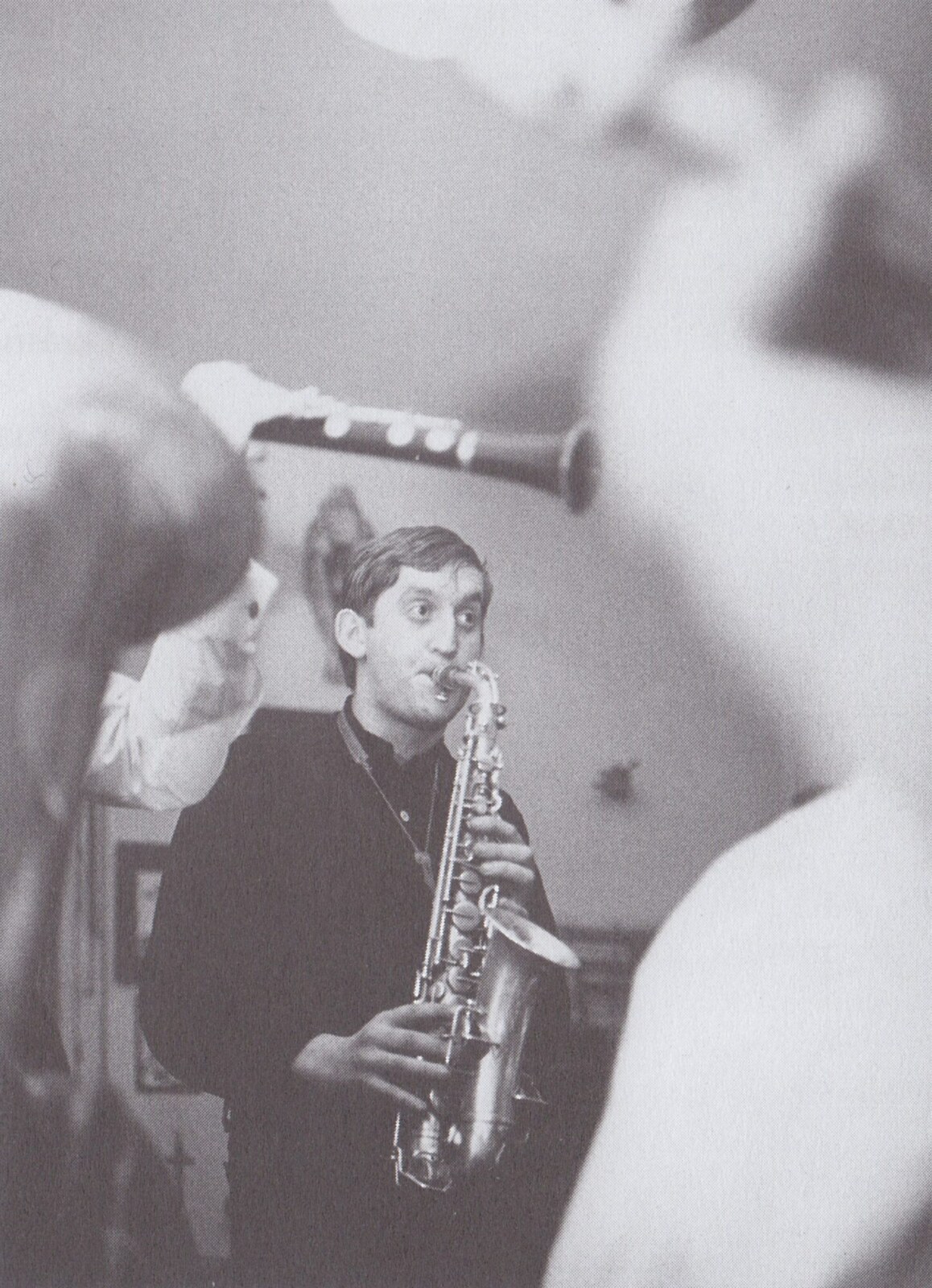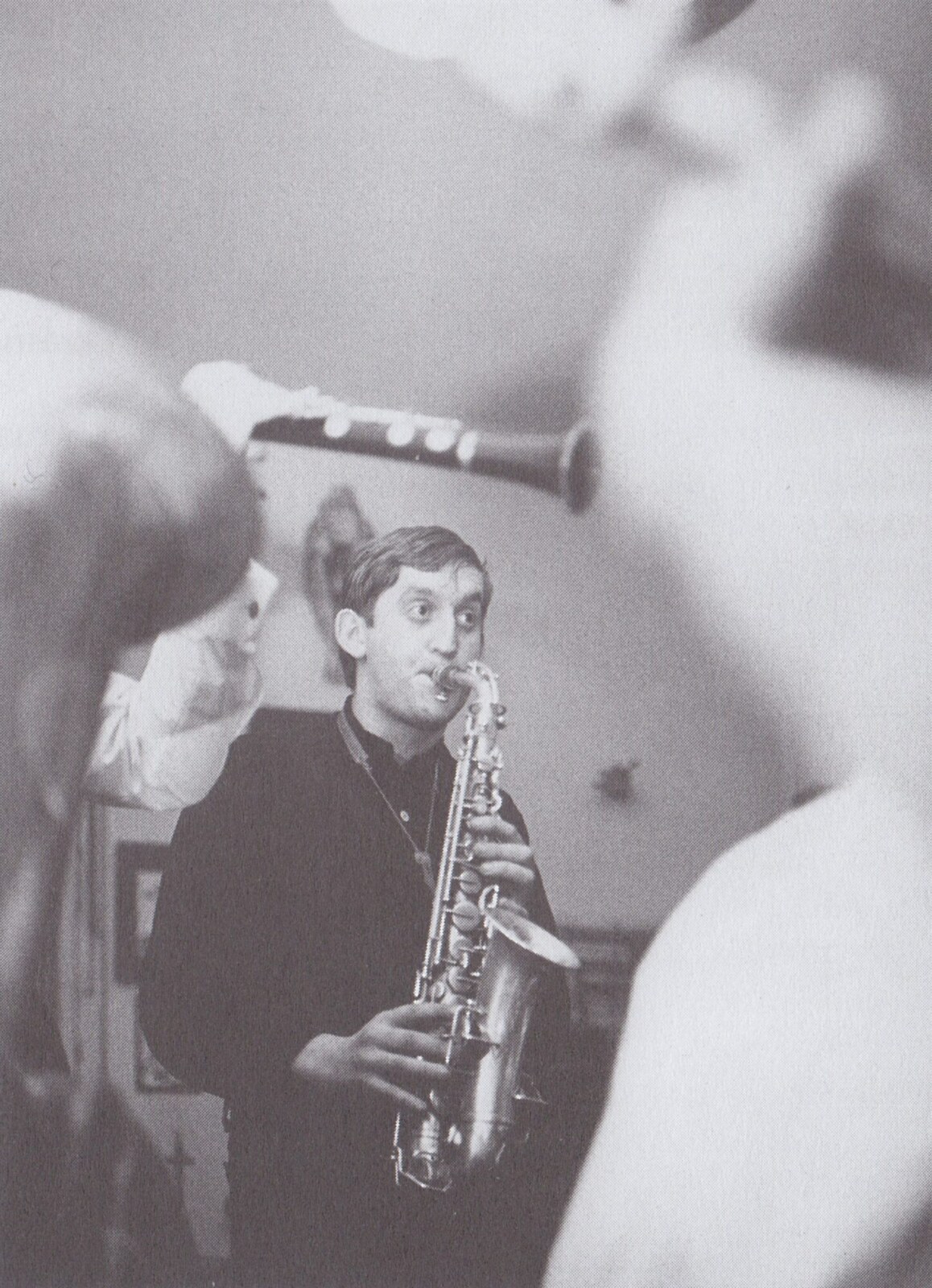 How did you end up in the Plastic People of the Universe band?
It was in 1973. Around that time, I played with the Alea Jazz band with Ivo Pešák (later known as clarinetist in Banjo Band Ivana Mládka). We composed intriguing jazz music with strange aleatoric harmonic progressions. We put on a concert at Klukovice in Prague, where we played with the Plastic People of the Universe. That was interesting, because people came to see the Plastics and it was not an audience that would be used to avant-garde jazz music, but they really liked it. I ended up with the Plastics through Ivan Martin "Magor" Jirous (the manager of the PPU), who heard me play the recorder the morning after some New Year's Eve Party and he said with his typical sense of humour: "You play such wacky oddities and you look terrible enough to play in our band."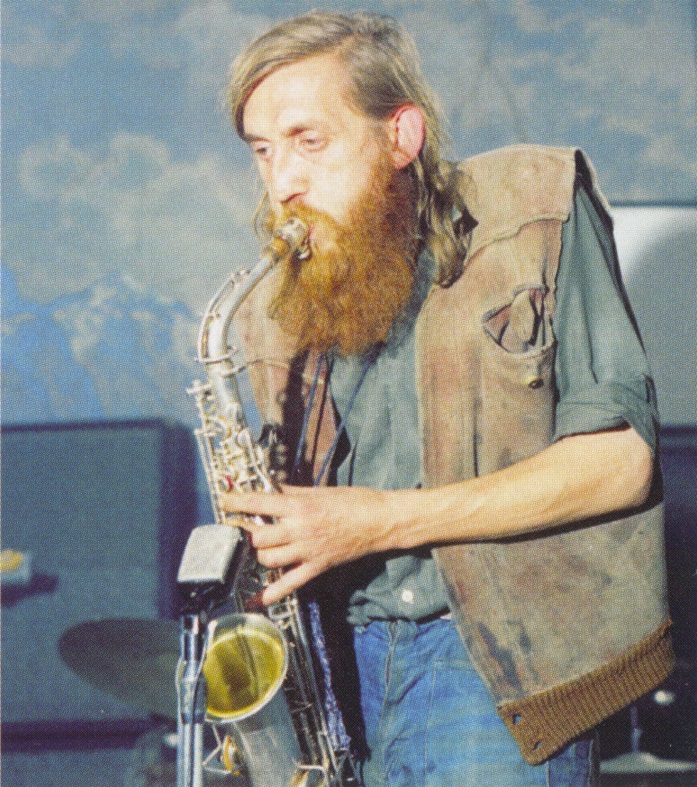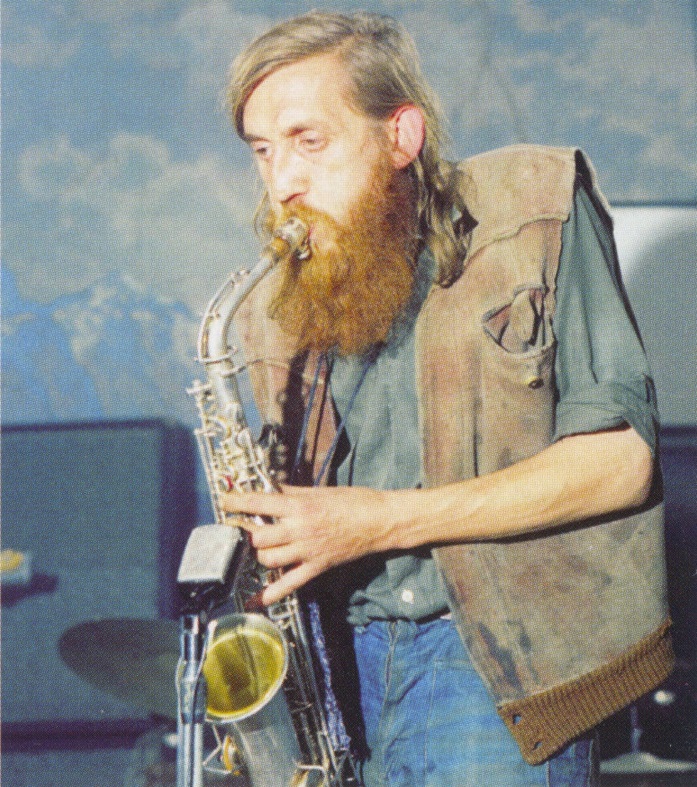 Back then, the lads were rehearsing in a Holešovice cellar in Prague. Magor brought me there to see whether they'd jam with me. Mejla Hlavsa was delighted, but Kabeš and Janíček were against it in the beginning, they were saying that "some fucker came over to play some free-jazz fuckery" but, anyway, we became friends soon. In those times, the Plastics played The Velvet Underground, The Fugs or The Mothers of Invention covers and I joined on condition that we use Czech lyrics and play our own music. Paul Wilson left the band and then Mejla discovered Egon Bondy's lyrics from the 1950s. We rehearsed a repertoire of songs that would later form the basis of our 'Egon Bondy's Happy Hearts Club Banned' LP. It was released in 1978 by Paul Wilson and Ivan Hartl in Paris.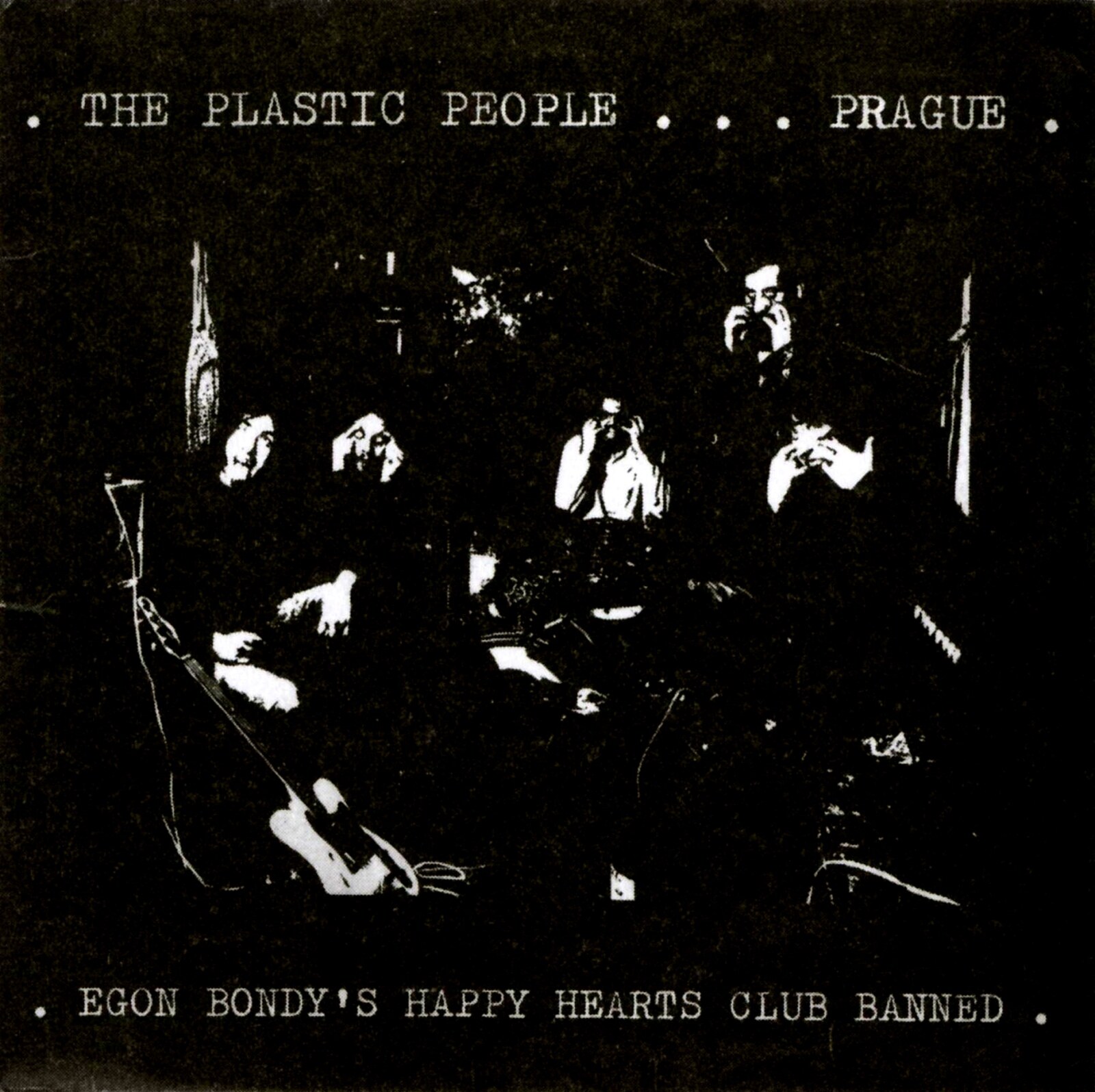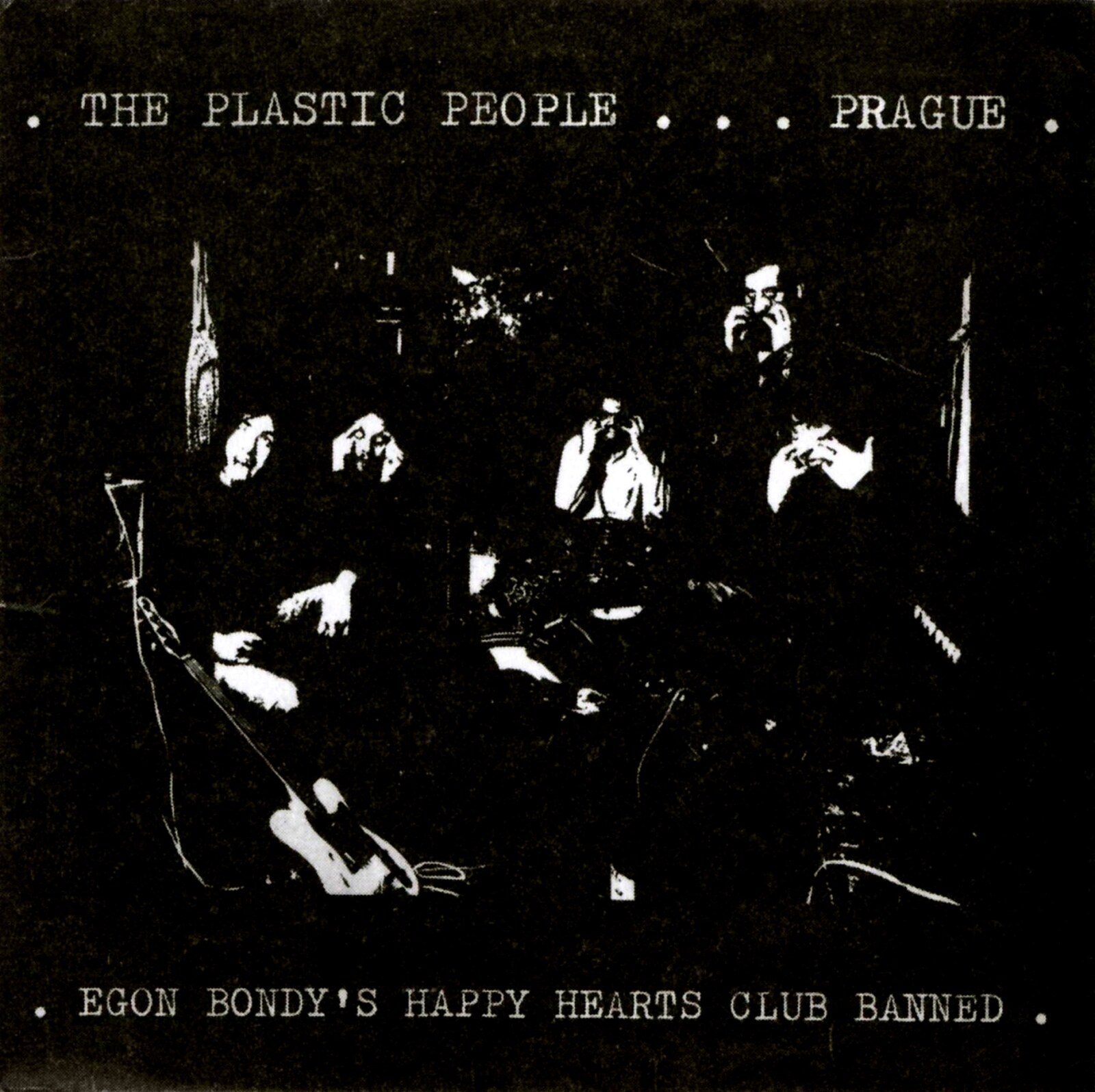 What other bands were you in?
Apart from the Plastics, I played in the Sen noci svatojánské band (The Midsummer's Night Dream Band), which was essentially a never-ending happening; a musical ensemble of an artistic bunch of people called "Křížovnícká škola čistého humoru bez vtipu" (in translation as "The Crusader's school of humour without any puns") and then there was this one other freakishness – The Goldberg Brass Band, the brass ensemble of residents of commune at "Zlatý kopec" (The Goldberg) which was really a joke, too. We played in Postupice at the 1st Festival of the Second Culture in the 1974. We played with Plastics like that until 1982, when I was forced to travel to Vienna and then all the way to Canada.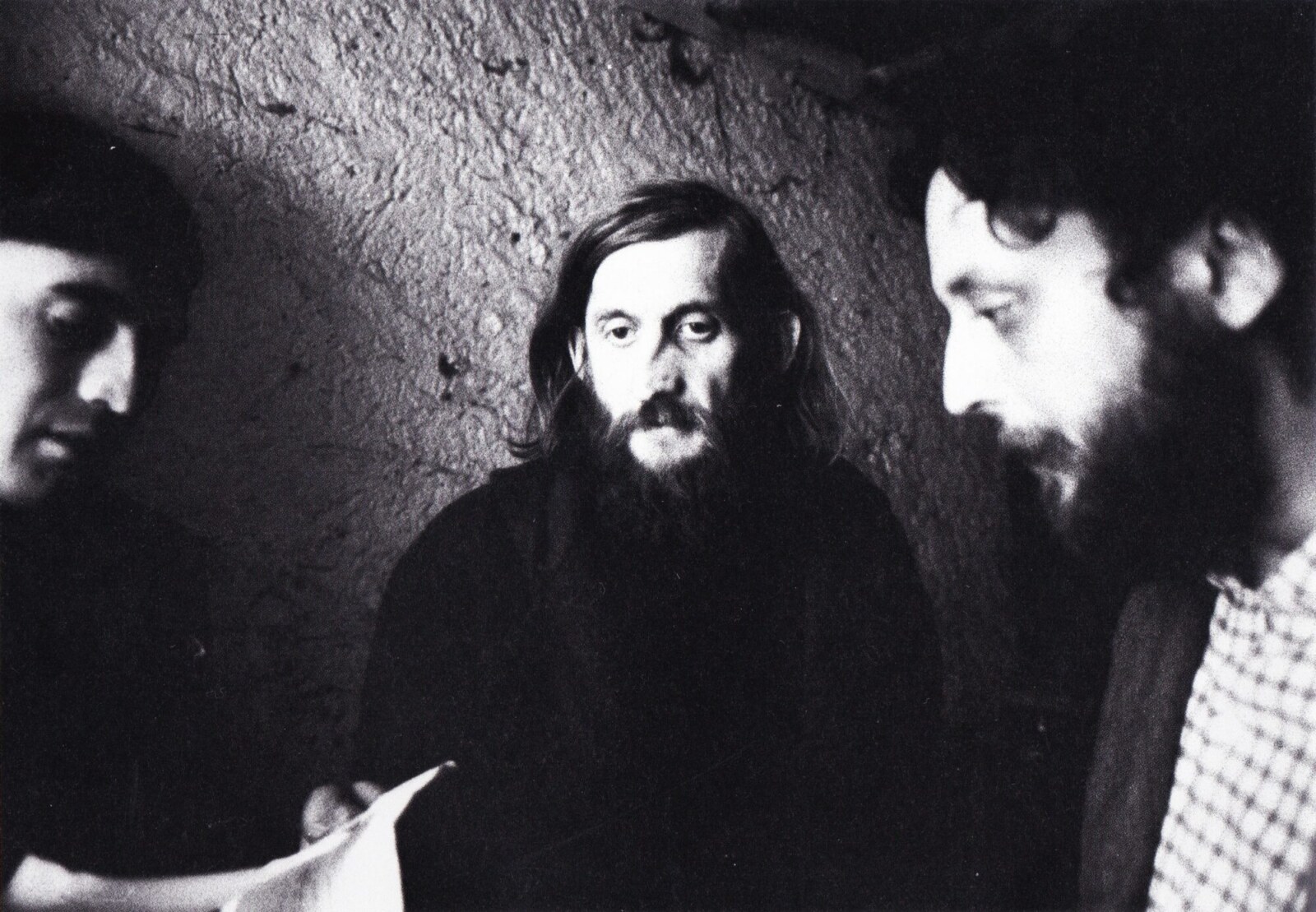 Did you also play in Canada?
Only a little. They would invite me if there was an event. Once I played with Ukrainian bunch that performed almost the whole of Plastics' repertoire, so if they did a gig somewhere, they would call on me. They sang partly in Ukrainian and partly in English. The first bigger event was a benefit concert in club The Kitchen in New York in January 1989, for the release of Magor and František Stárek Čuňas, who were detained for manufacturing and distributing the underground Vokno journal. The concert was organized by our friend Bob Krčil and Giorgio Gomelsky. We wanted to make the detainment the talk of the arrest in the West, so that they wouldn't kill Magor in the jail or something. The Bolsheviks didn't like when people in the West took a dig at them. Some people from the Czechoslovakian communist secret state police attended the concert for sure. But about twenty American artists performed there – including Ed Sanders from The Fugs, Elliott Sharp, Yuval Gabay, Gary Lucas or Allen Ginsberg, who read his famous Kral Majales.
When I met Ginsberg there, he still remembered me and all the rest of it. When I welcomed him in the The Kitchen Club, (which is also taped and there are photographs), we essentially picked up on the Majáles – May Ball meeting in 1965. It was as if we had last seen each other a week ago, even though almost 25 years had passed. Ginsberg remembered it all, he knew exactly what we had sang.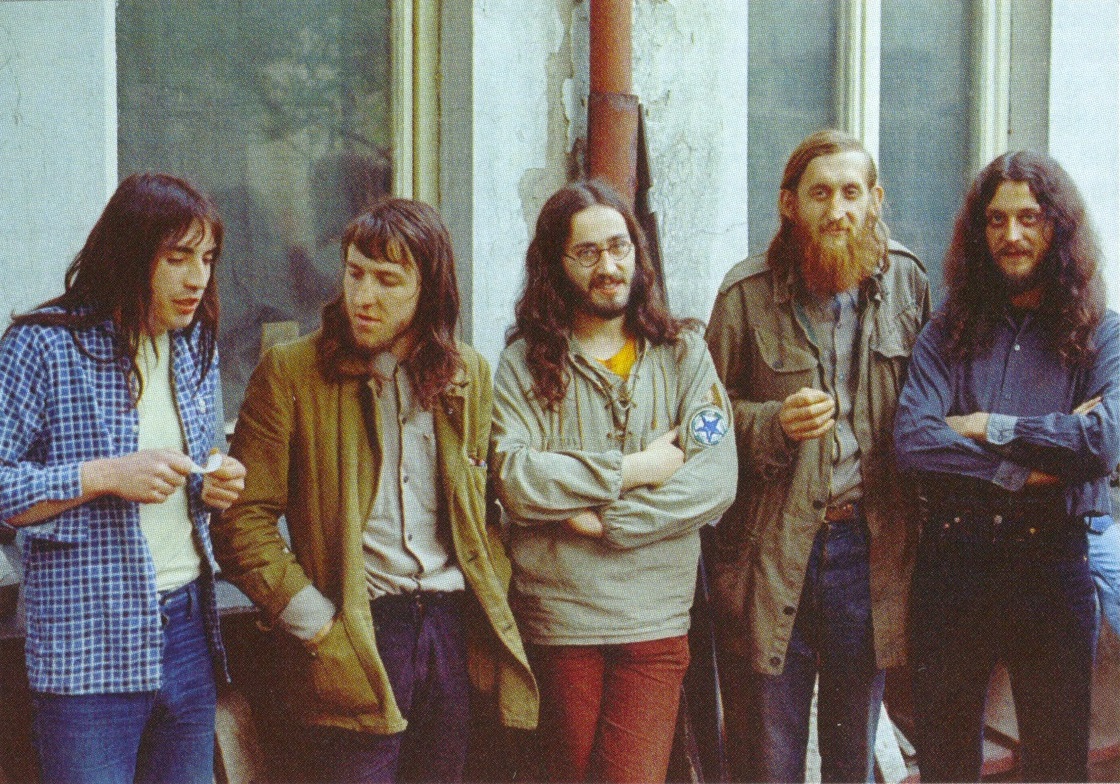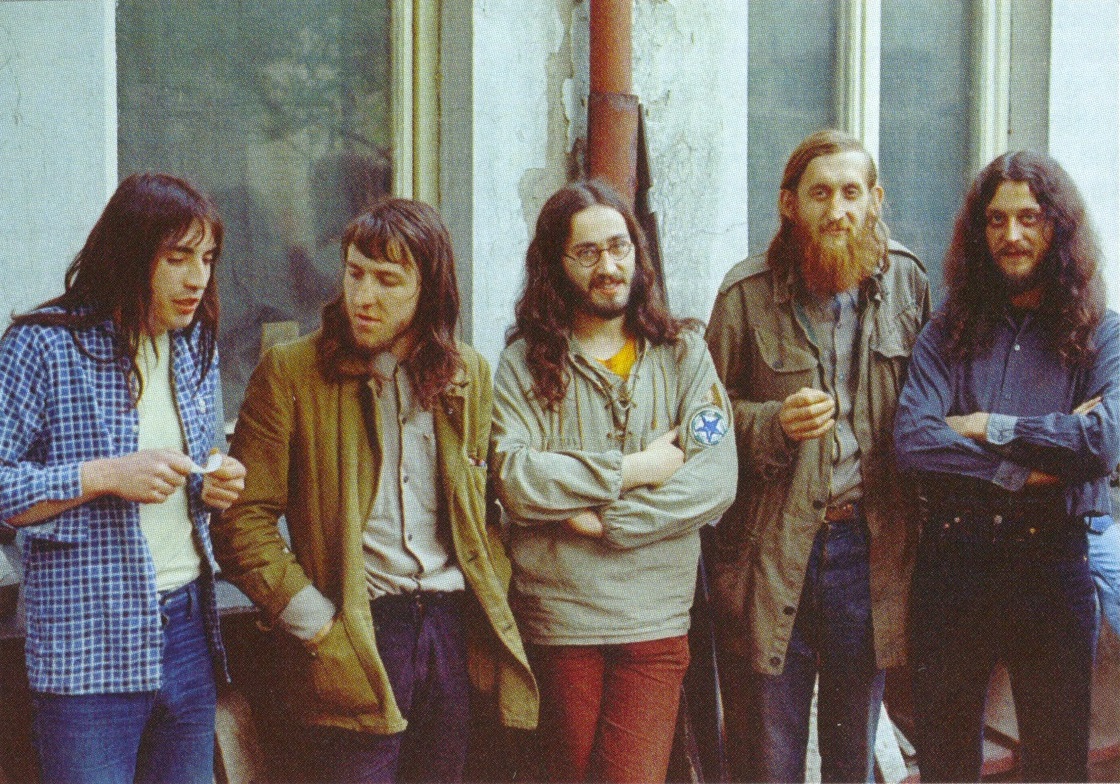 What memories of working with Gary Lucas do you have?
Gary Lucas was a great friend of Giorgio Gomelsky, who invited him to the benefit concert. After 1990, I played with Gary a few times. We also played together at the Zappanale Festival in Germany in 2011, where he was playing some Zappa piece and together we did a 15-minute improvisation, in which he was really good. We spoke before the concert and Gary inquired: "What are we going to play?" I said: "You'll see!" After we warmed up a little, he played with one hand only and with the other, he gradually managed to detune all the guitar strings. I was playing the alto sax wildly, so the sound was equivalent to "a hand grenade being thrown at a dulcimer". I was winking at him by that time to let him know that I was at my wits' end and Gary managed to end the improvisation by tuning up again, despite the fact that he had no tuner or that he could not hear himself. We finished the improvisation in beautiful harmony.
Do you think that the American underground scene knew about what was happening in Czechoslovakia?
Of course! They knew about the Prague Spring in the 1960s. I talked about this with Ginsberg in New York and he said: "We were following the goings-on in Prague from the beginning of the 1960s." And I said: "We were also following the goings-on in the US from the beginning of the 1950s." Naturally, we did not have such possibilities as they did. Still, we were aware of the Beat Generation and felt it very close to us. We were on the same wavelength. All that was independent at that time in Prague – poetry readings in the Viola winery, jazz, all that was related to the Beatniks' influence. In that time, there were only three jazz clubs in Prague – Viola, Reduta and Parnas. All three were within a short walking distance, about a 3-minute walk at the Národní třída.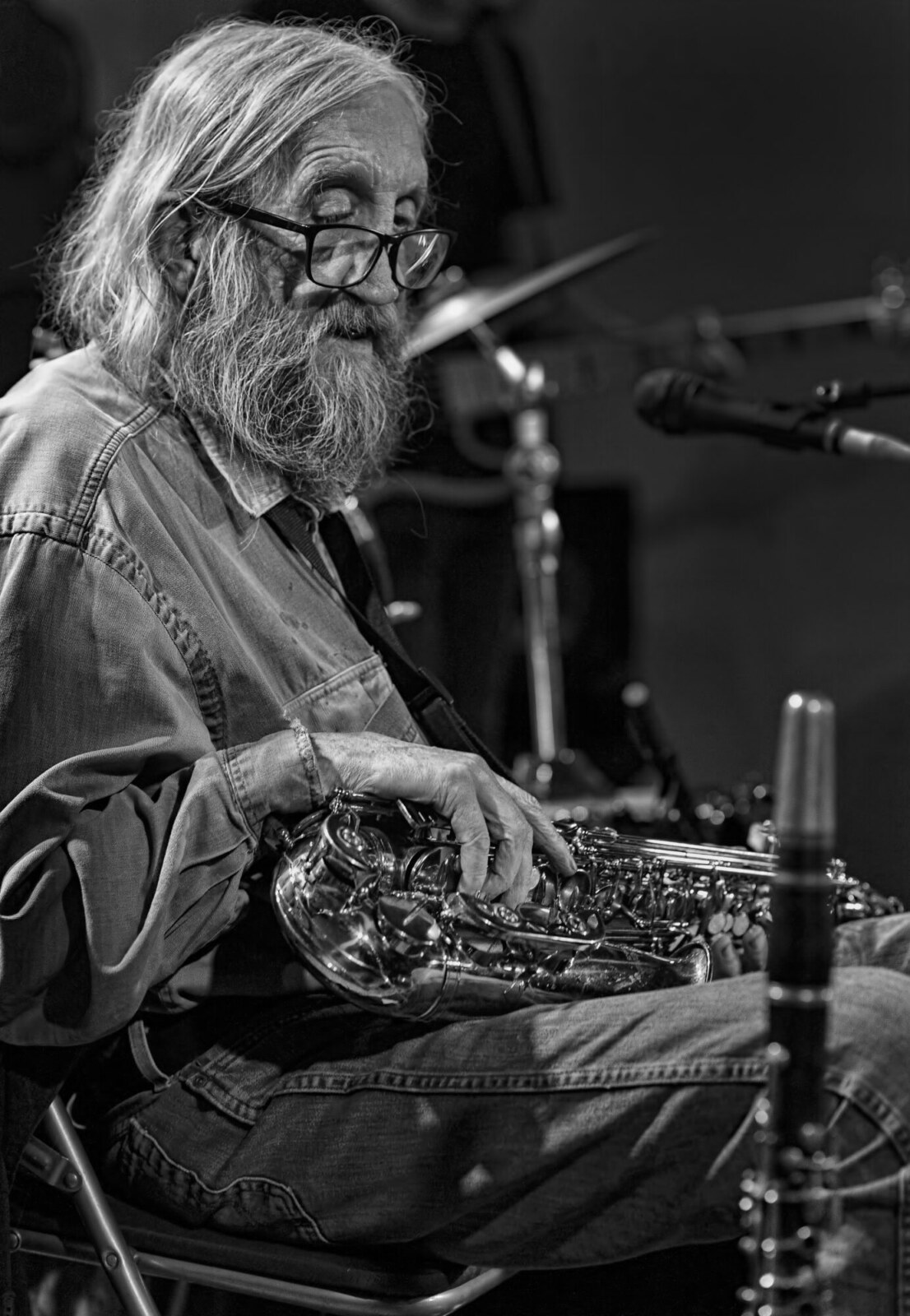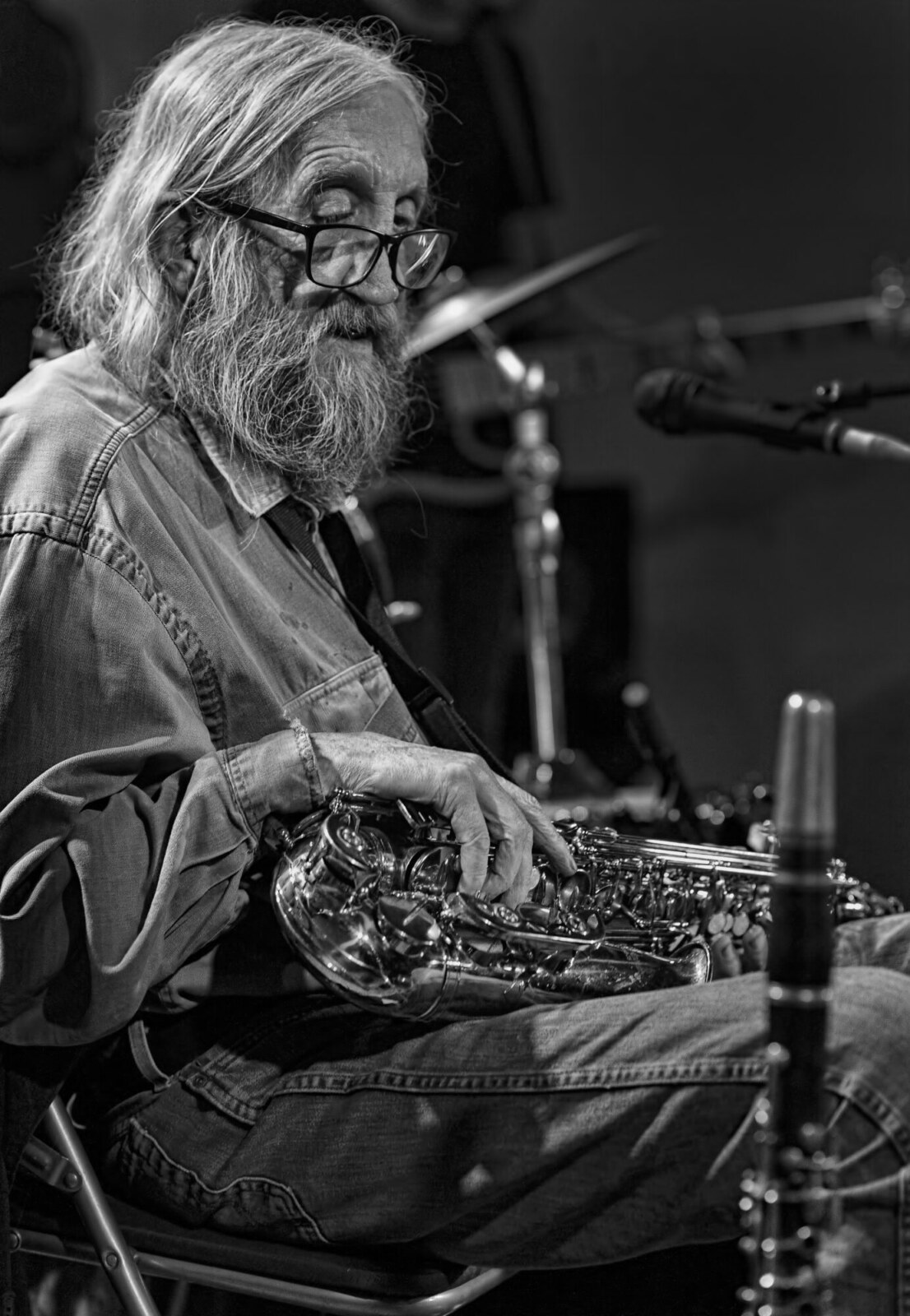 When did you return to Prague?
I used to visit Prague as a foreigner, because I was stripped of the Czechoslovak citizenship, which was granted to me in 1995. In 1997, there was the 20th anniversary of Charter 77. Václav Havel approached me and the Plastics and asked whether we would like to play in the Spanish Hall of the Prague Castle. That's where we agreed to start playing again. In the autumn of 1997, I permanently returned from Canada to the Czech Republic and we got the first concerts rolling. And we played until Mejla's death in 2001.
Vráťa, thanks for the interview, I think we went over everything.
Sure, off we go for a beer!
Interviewer: Peter Markovski
English translation: Júlia Čížová