Noah | 'Brain Suck': Reissue Of Sixties Psych Meltdown | Interview
Noah was Salem, Ohio based hard psych rock group that recorded a concept album in 1972 that remained unissued in its time. Guerssen is releasing a 2LP/CD/Digital reissue of the Noah's 'Brain Suck' album including bonus tracks of Sound Barrier [pre-Noah].
---
Formed in the late 60s in Salem, Ohio, out of the ashes of two garage bands, the Markees and the Sound Barrier (of the legendary 'Hey, Hey' 45 on Zounds), Noah consisted of Mark Scheuring (guitar and lead vocals), Larry Davis (drums), Paul Hess (bass and backup vocals) and Danny Hall (keyboards and backup vocals). In 1972 the band recorded in just two days a concept album titled 'Brain Suck' at Cleveland Recording studios with engineer/producer Ken Hamann (of Grand Funk Railroad and James Gang fame).
Noah's music was dark and heavy, featuring killer Hammond organ, hard guitar and powerful vocals. This is truly a major find for anyone into hard psychedelia. In the words of Steve Krakow (Plastic Crimewave): "it conjures the heavy, doomy vibe of Blue Cheer's "Fruit and Icebergs" suite; the bluster of Sir Lord Baltimore (but maybe with Keith Emerson on keys); and a biker ferocity found on the Fraction 'Moonblood' Lp. I'm also imagining Steppenwolf, Iron Butterfly, or Vanilla Fudge on some bad drugs with a Mothers-like malignance".
The LP sessions were never released properly (in fact a truncated vinyl edition with some songs missing and late Sound Barrier demos added was released in 1995 by Al Simones on his Head Records label, without the band's knowledge) so this is the first time that the 'Brain Suck' album is released as originally intended by the band.
"It really is a concept album"
Where and when did you grow up? Was music a big part of your family life?
Mark Scheuring: I grew up in Salem, a small town in Ohio. My father was a musician (guitar player). He was a member of a few different local bands that would occasionally rehearse at our house. That was my first exposure to bands in the 1950's. By the early 1960's I had my own electric guitar and started taking lessons at the local music store. I began seeing local rock bands at teen dances. I knew right away that I wanted to have my own band and started getting together with friends and jamming in my parents' basement. Soon I had my first band.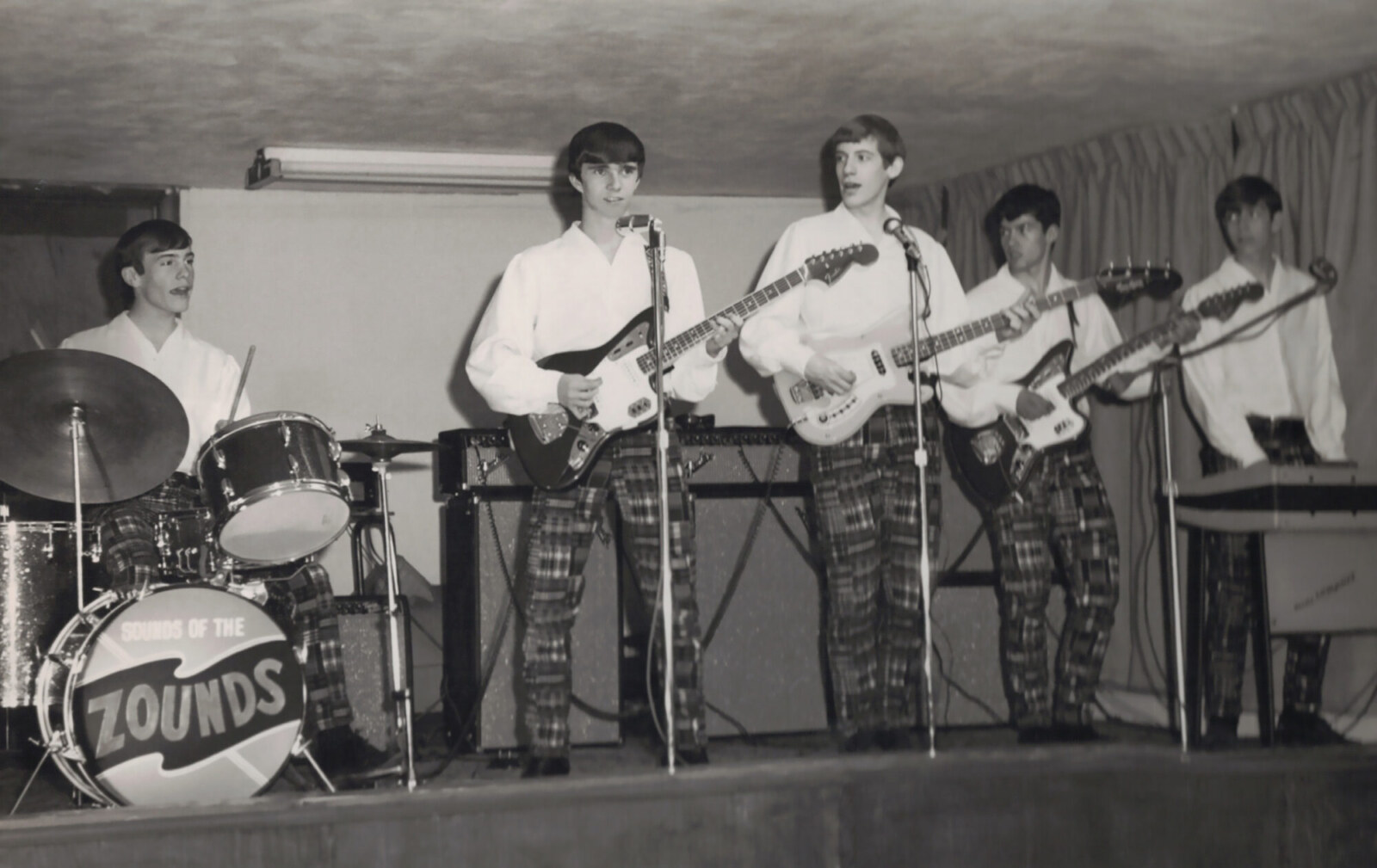 When did you begin playing music? What was your first instrument? Who were your major influences?
I began playing guitar when I was about 10 years old [1959]. I took lessons for 6 years from 1960 to 1966. I also took lessons on drums for a couple of years from a local rock drummer. Early influences were in the 50's – Elvis Presley, Ricky Nelson, The Ventures, Duane Eddy, Chet Atkins. The 60's brought The Beatles, The Rolling Stones, The Yardbirds, The Byrds, Mitch Ryder and the Detroit Wheels, Buffalo Springfield. Then came the early psychedelic rock of Jimi Hendrix, Jefferson Airplane, Cream, Quicksilver Messenger Service, Moby Grape, Steve Miller Band, et cetera. Basically anything I could get my hands on at local record stores.
I guess it all started with the formation of The Markees and The Sound Barrier?
The Markees was my first real band. We started playing out at school dances and parties. The Sound Barrier was a group of my friends that were doing basically the same things. We had a friendly competition. Later we started working at bars and clubs and traveling to larger surrounding cities.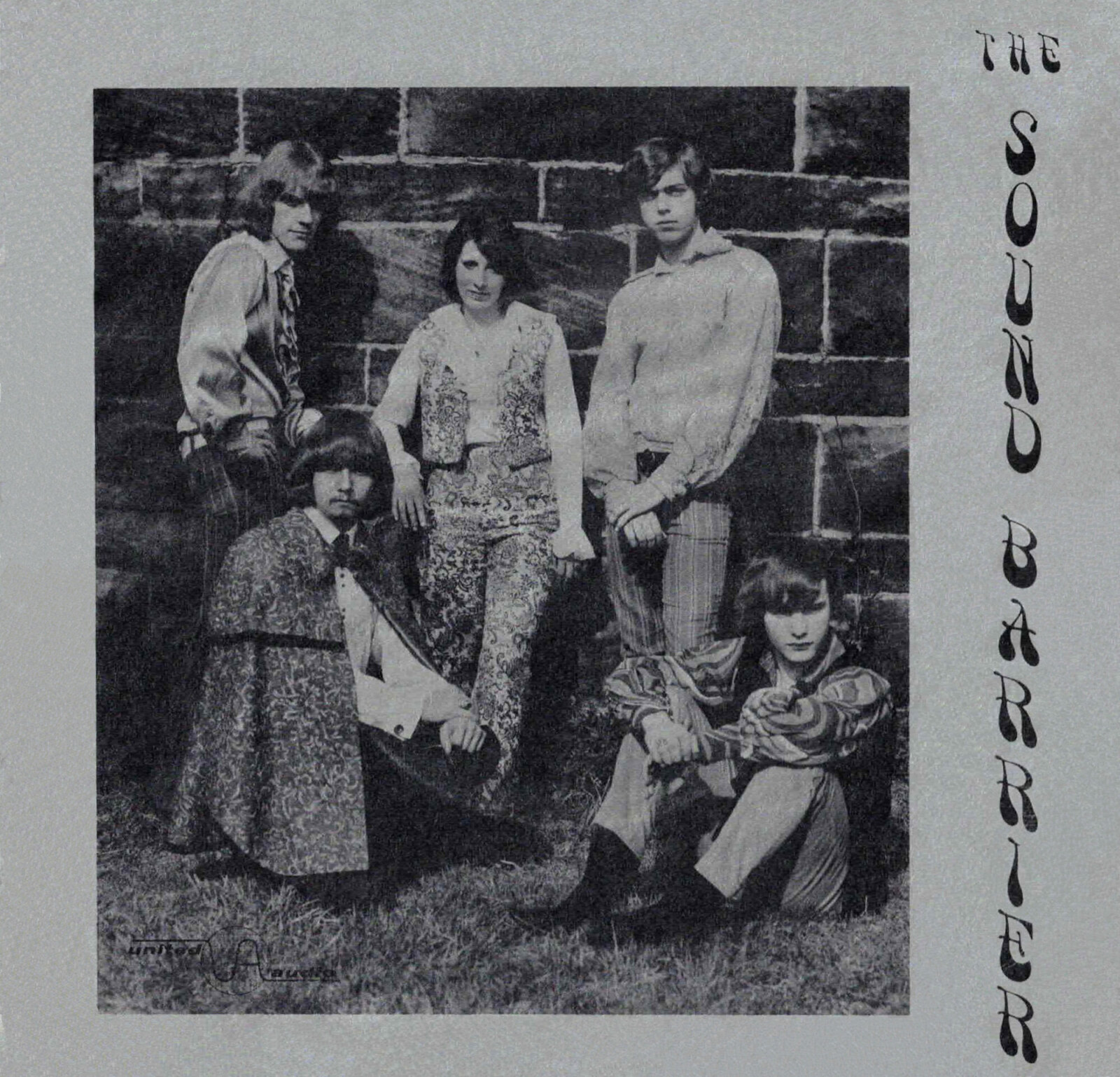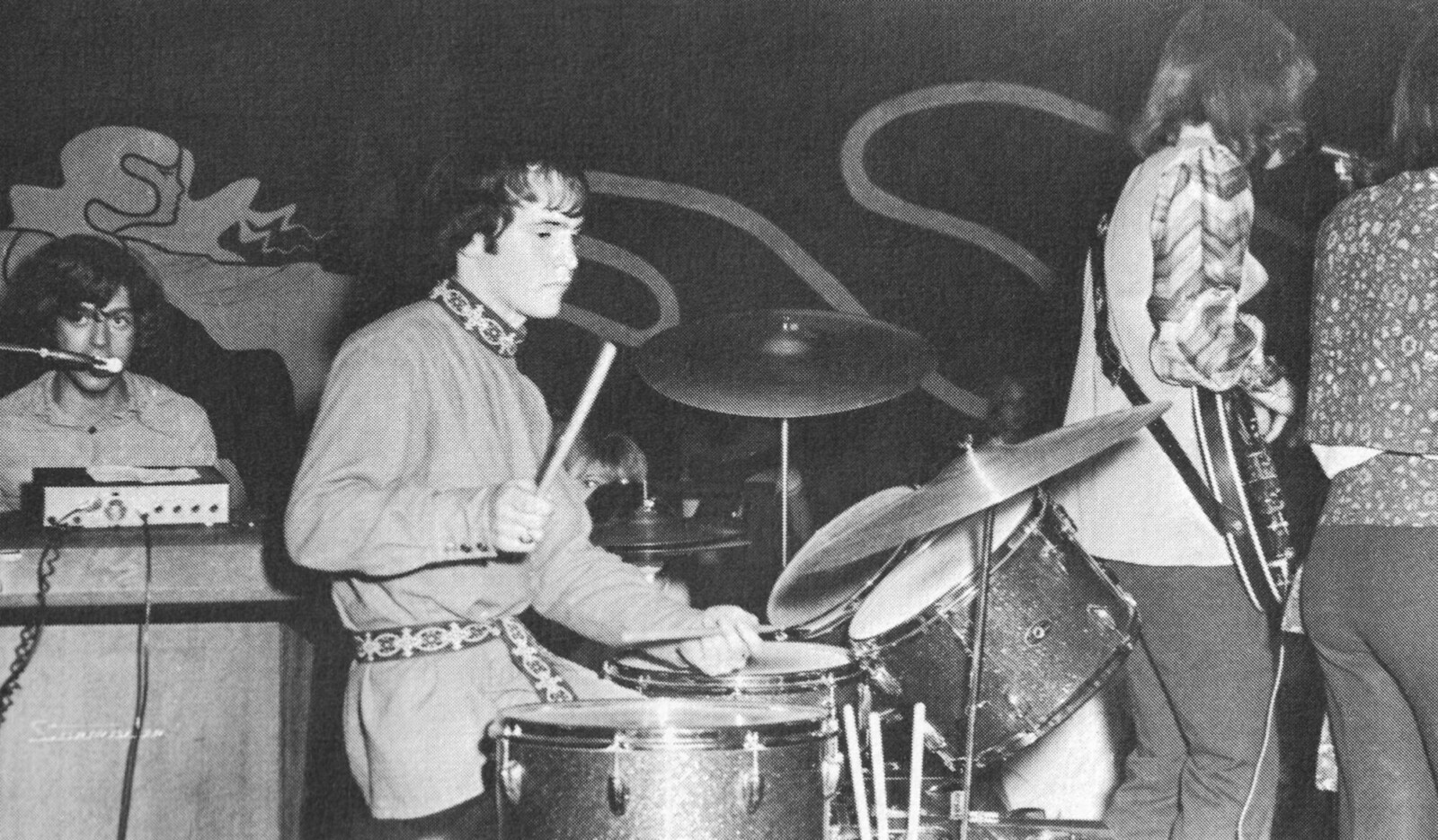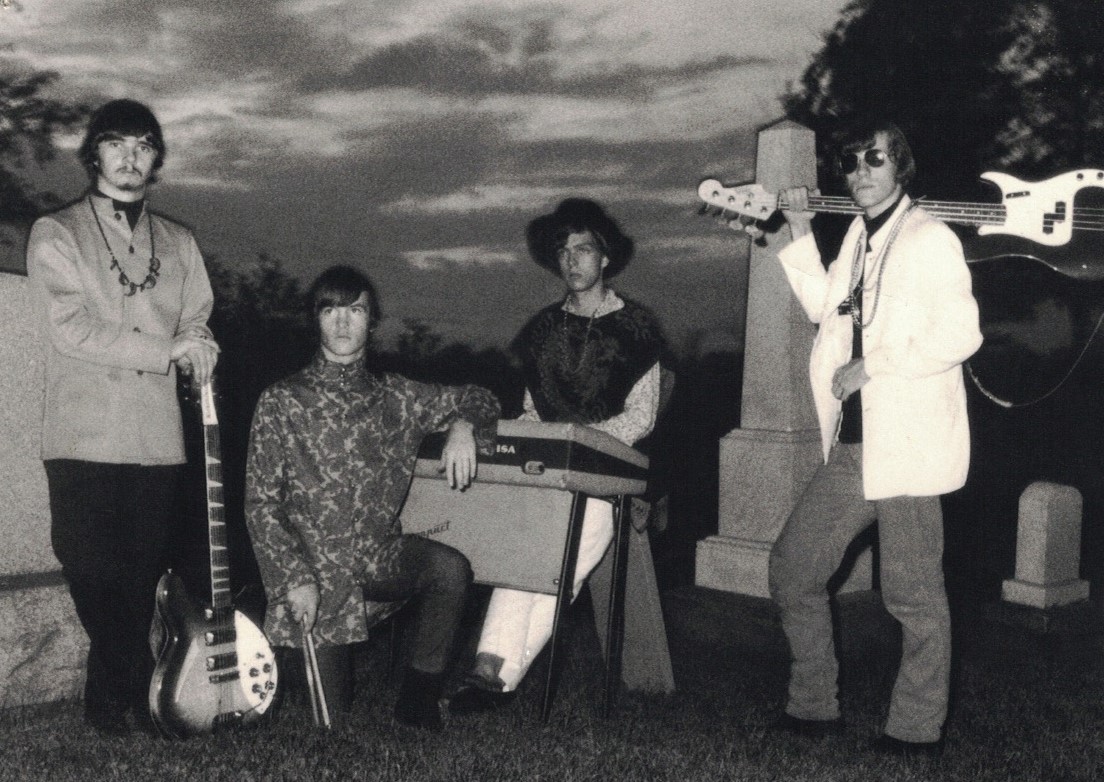 Who were members of The Markees and The Sound Barrier? How would you describe the sound of those two bands and what kind of repertoire did you play?
The Markees were myself on guitar and vocals, Charley Price on bass and vocals, Eric Reed on guitar and vocals and Don Woolf on drums. In 1968 we changed courses to a more psych direction without Eric, as a power trio, changing the name to "Queen Anne's Lace". We later added a female vocalist, Marianne Galchick, to do Janis Joplin and Jefferson Airplane. The Sound Barrier was Paul Hess on guitar and vocals, Larry Davis on drums, Terry Davis on bass, Mike Riffle on keyboards. There were a few other short term members but, that was the main lineup.
Towards the end of their existence they added female vocalist Pat Pshishnic.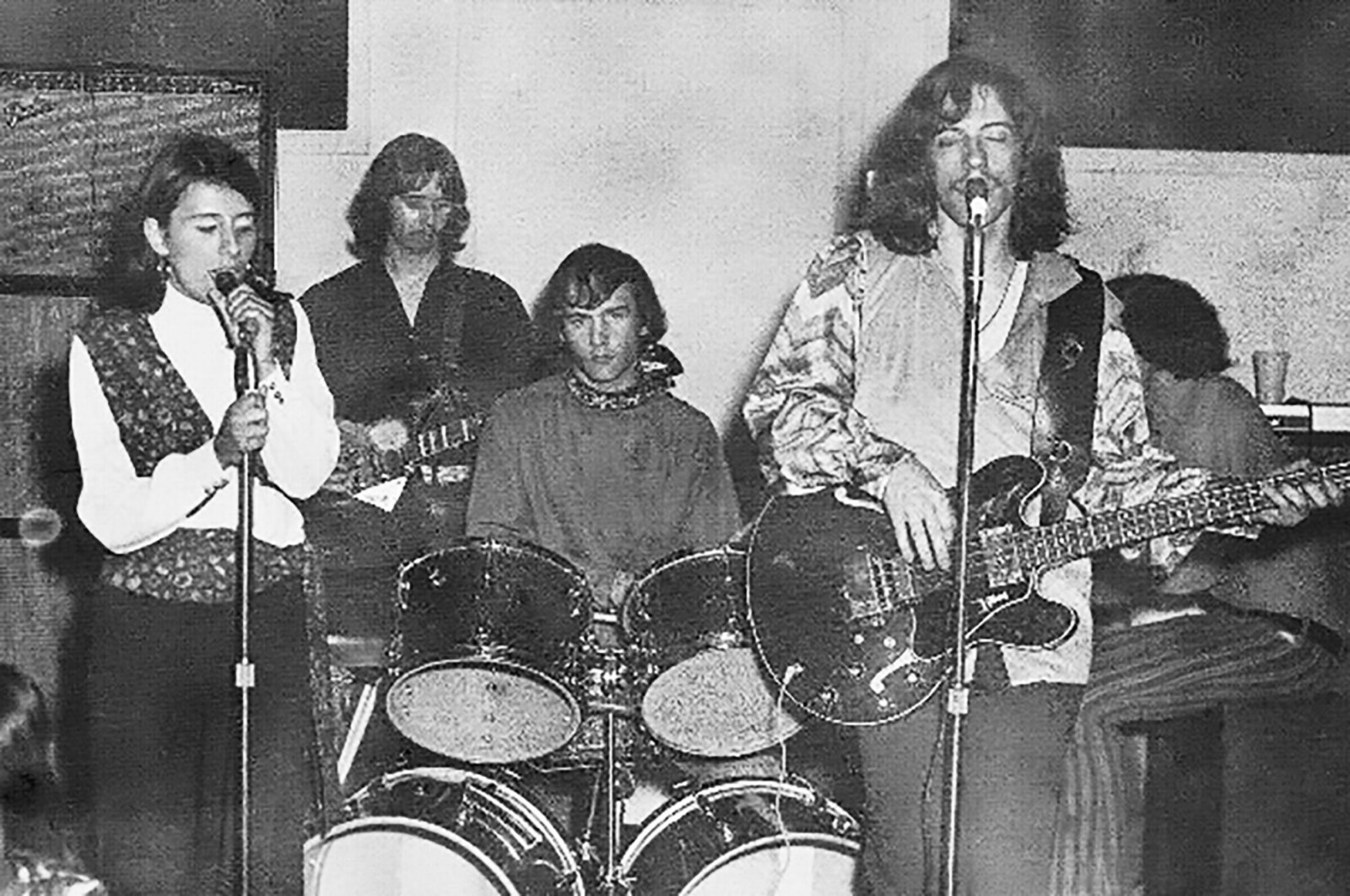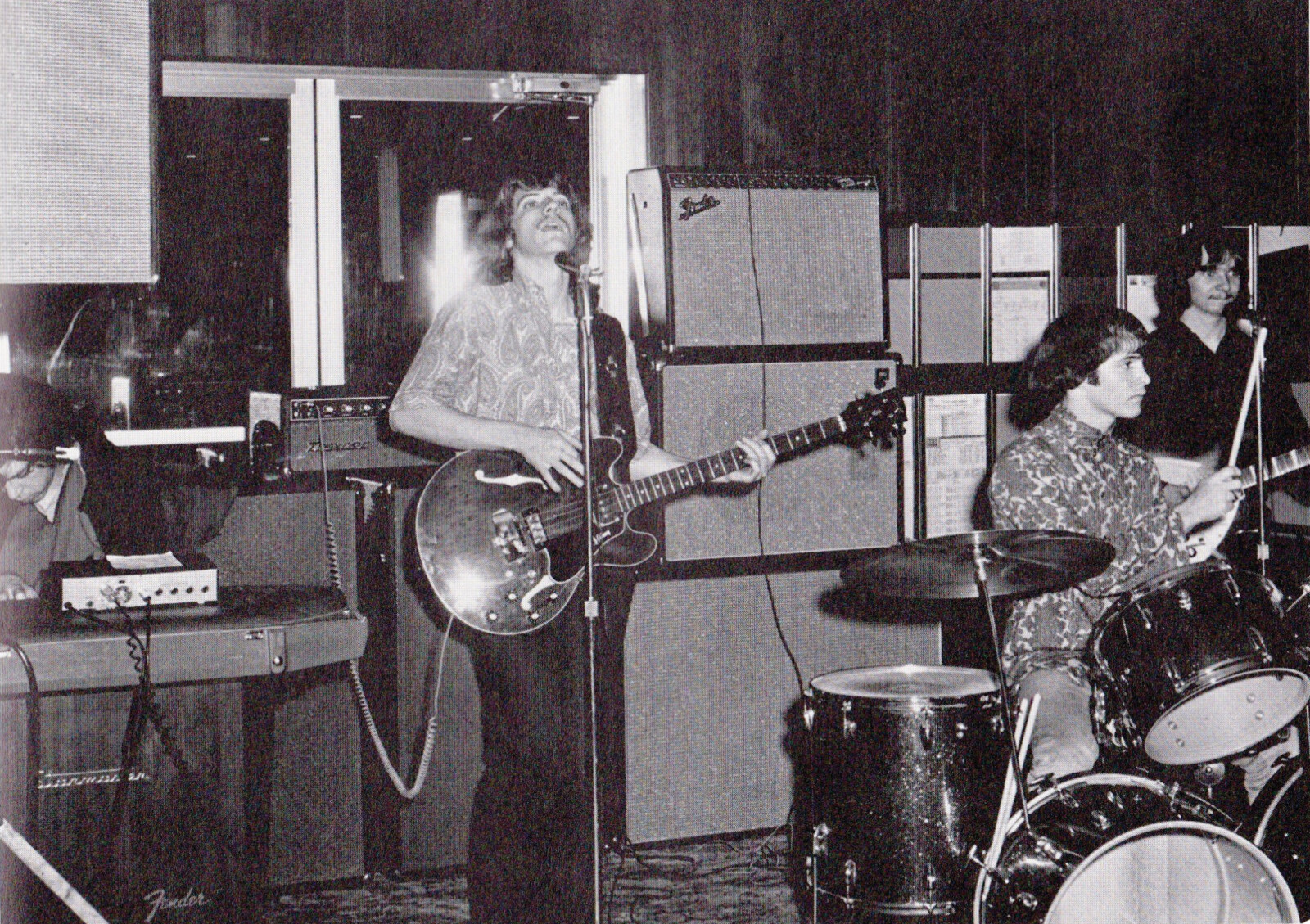 The Sound Barrier released two singles. Were they self-released?
Yes they were. Self produced and promoted.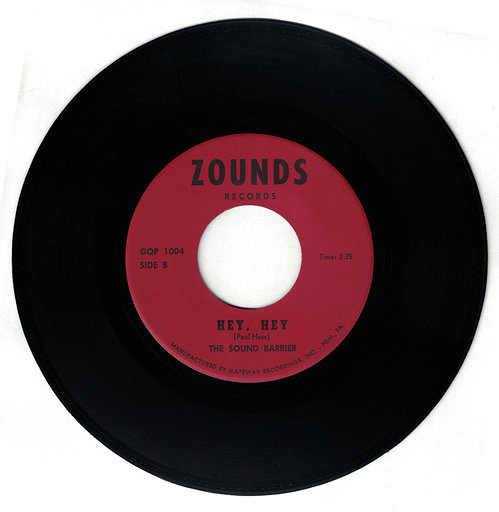 So if I understand correctly the bands joined their forces and created Noah? Can you elaborate the formation of Noah?
Paul Hess and Larry Davis were the founding members of the Sound Barrier. They decided to form a new band.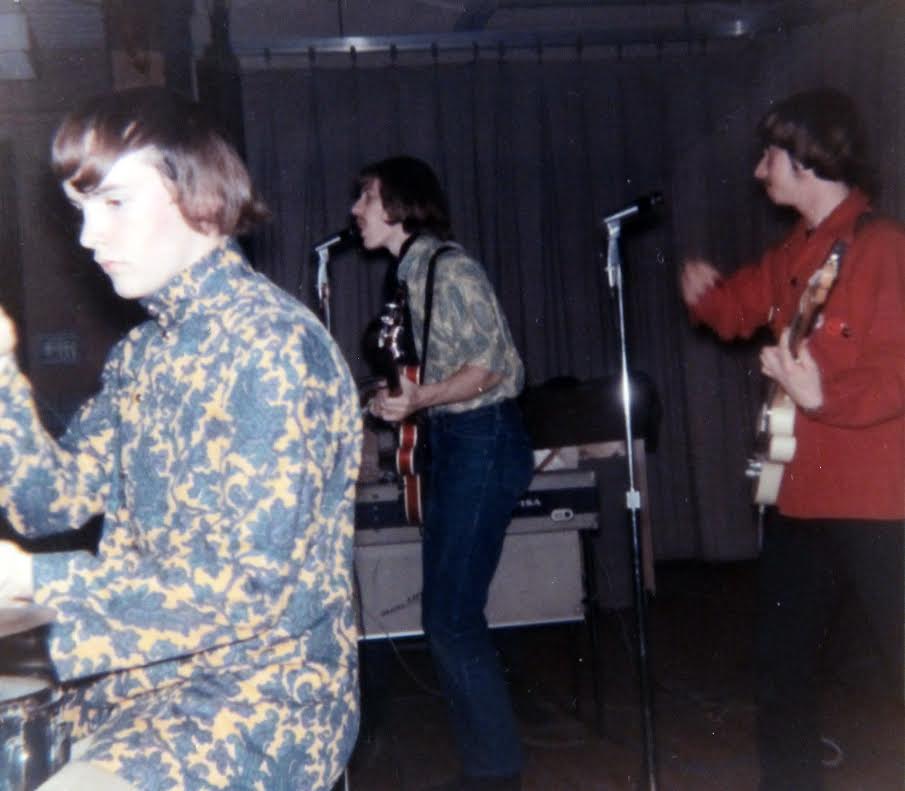 They recruited local keyboard wizard Dan Hall. I became available after a short run with recording artists "Hot Ice" and also was added. We decided to do original music. I had written a batch of original material that became the core of the Noah album. Paul Hess and Larry Davis also contributed songs. Together we arranged it into a sort of medley or rock opera.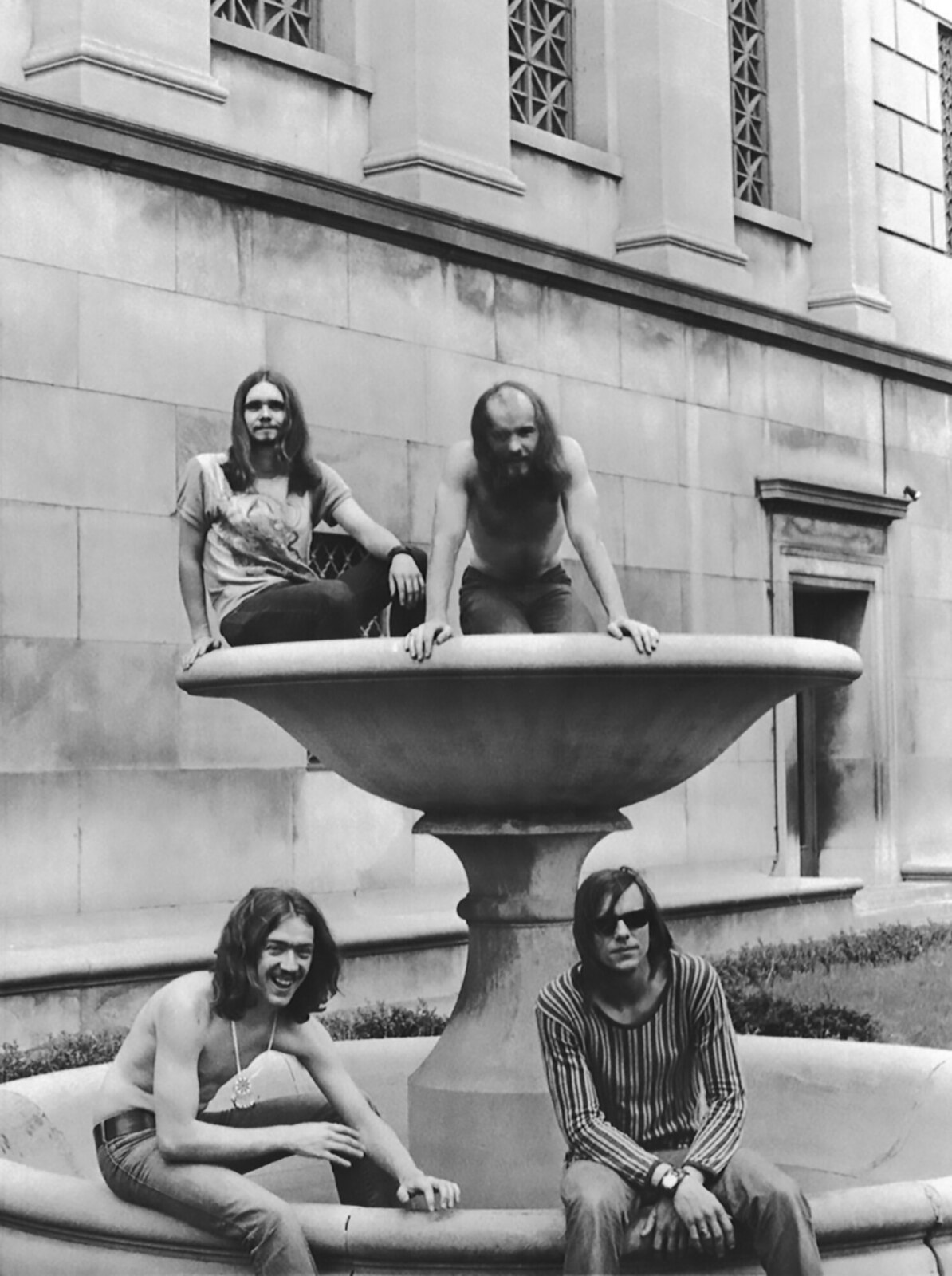 You had your own home studio? What kind of equipment did you have there?
My father helped me soundproof a portion of the basement of our house for rehearsal and recording. The equipment was very basic. Two 4 track reel to reel decks that we would bounce tracks with and mix to an old used Ampex half track to master. No outbound gear but a couple of small mixers. Back in those days there wasn't much home studio gear available.
How was the band accepted by the audience?
The early days of the cover bands in local bars and clubs was a very exciting time for us. Packed dance floors and fans that would follow us around for miles! But, after we became Noah doing our original show, the bar crowds weren't very interested in us. Area clubs were not interested in original bands. After we had worked so hard on the album we couldn't find work. After doing a few shows we went back to doing cover tunes under the name "Thanks".
How did you decide to use the name "Noah"?
We originally came up with the name "Rain". We found out another local band was using that name. The next name that came up was "Noah". Maybe because Noah's ark came after the rain. Don't quote me on that !
What influenced the band's sound?
We had many influences. Early prog rock of the 70's, The Nice, Atomic Rooster, Genesis, Vanilla Fudge, Mothers of Invention, Iron Butterfly, Deep Purple, The Doors, Steppenwolf, Soft Machine, Yes et cetera.
What's the story behind your album? Did you send it to any record companies at the time?
We did a few months of traveling around trying to promote it ourselves. Cleveland, Pittsburgh, New York City, out west to Colorado, California. No luck. I guess we didn't have the right connections, or the knowledge of the music business. At this point we added a lead vocalist and changed our name to "Thanks" and went back to cover tunes.
It's surprising that you haven't got a deal since you opened for acts like The Glass Harp, The James Gang, B.B. King, The Nice. Were you playing as Noah or did you already change your name to Thanks around that time?
The only time Noah was the opening act was at a concert in Pittsburgh. Canned Heat was the headliner. Most of the other opening act shows were with our cover bands.
What do you recall from gigs with above mentioned groups?
We have great memories from those more concert type opening act shows. The bands in general were all very friendly. There was more of a sense of camaraderie back then. Bands helping other bands. One of the best shows was B.B. King at Mt. Union College. Before the show he invited us to his dressing room to hang out for about a half hour. We had drinks and such and talked and laughed like old friends. I'll never forget that night!
"With two days booked we did all the instrumental stuff the first day"
Please share your recollections of the sessions for 'Brain Suck'.
We didn't have a lot of money to spend so we had to work quickly. We were working with famed producer/engineer Ken Hamman. (Grand Funk Railroad, Bloodrock, Terry Knight and The Pack) at Cleveland Recording. We were extremely well prepared to do the whole album as a medley as our live performance was intended to be. We had booked 16 track time. We started warming up and getting levels and he stopped us and said, "I'm gonna give you guys 24 track for the same price. It'll be easier that way!" With two days booked we did all the instrumental stuff the first day. We came back the next day and did vocals and mixed it. The album was done in two days.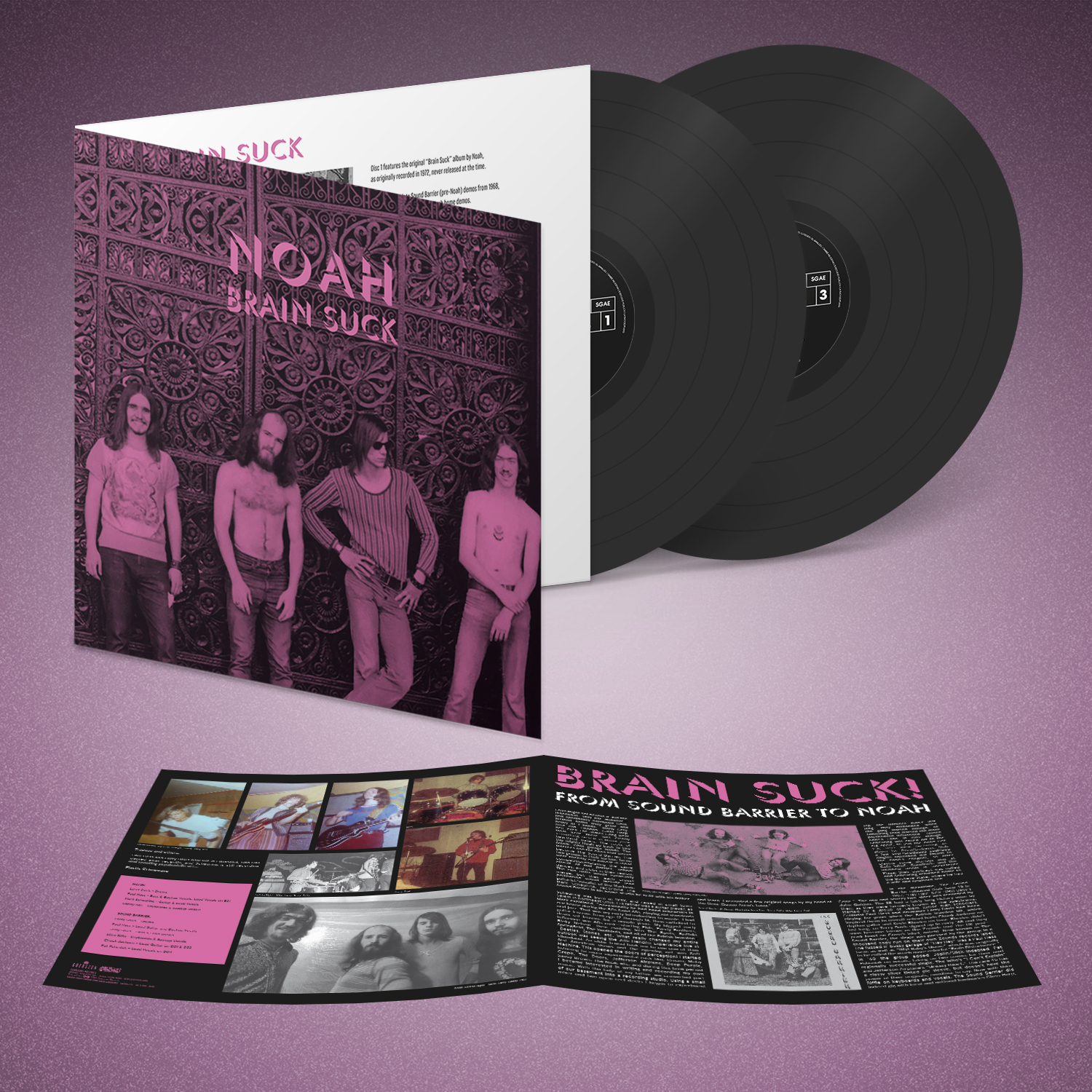 Would you share your insight on the albums' tracks?
It really is a concept album. Tracks like 'Goodbye Earth' and 'Black Mother Nature' are referencing the state of the environment and the attitude of the population towards preserving life as we know it. 'Avocados Grumbled' light heartedly predicting that aliens may arrive here and view us as food. Bits of mysticism and humor painted on a prog rock canvas! 'Wish I Knew My Name' is more of a reflection of the aftermath. 'Brain Suck', 'Trouble', 'Maybe You've Changed', 'Still No Reason' show more instrumental strength and deep meanings.
Were you inspired by psychoactive substances like LSD at the time of writing the album?
During that period of time the whole world inspired us and that was a small part of the awakening, though not an essential one. Some doors were opened, and then closed.
There's a name mentioned in the liner notes, "Hot Ice". Can you tell me about it?
That was right before Noah. I was recruited by a New York City based rock, rhythm and blues band with a recording contract. We ran into conflicts over production and broke our contract. Upon returning to Ohio I was asked to join with Larry Davis, Paul Hess and Danny Hall to form "Noah".
What happened after the band stopped? Were you still in touch with other members? Is any member still involved with the music?
We have remained friends over the years… somewhat in touch with each other. Keyboard wizard Danny Hall passed away a few years back. RIP. Paul Hess is in Southern California still playing his guitars. Larry Davis is a successful artist in Los Angeles. l still write and record at home, create digital art and play a few local gigs in Ohio.
Looking back, what was the highlight of your time in the band? Which songs are you most proud of? Where and when was your most memorable gig?
My most memorable gig and the highlight of our time together was working together as friends to create this great album. So many good songs and moments together in the process. And now, 50 years later, Guerssen showing enough interest to create this great package as a worldwide release is just amazing!
Guerssen will reissue your album that was originally released as an archive recording in the 90s. Will the sound be remastered?
The Noah album project was mastered by Javier Roldon at Vacuum Mastering.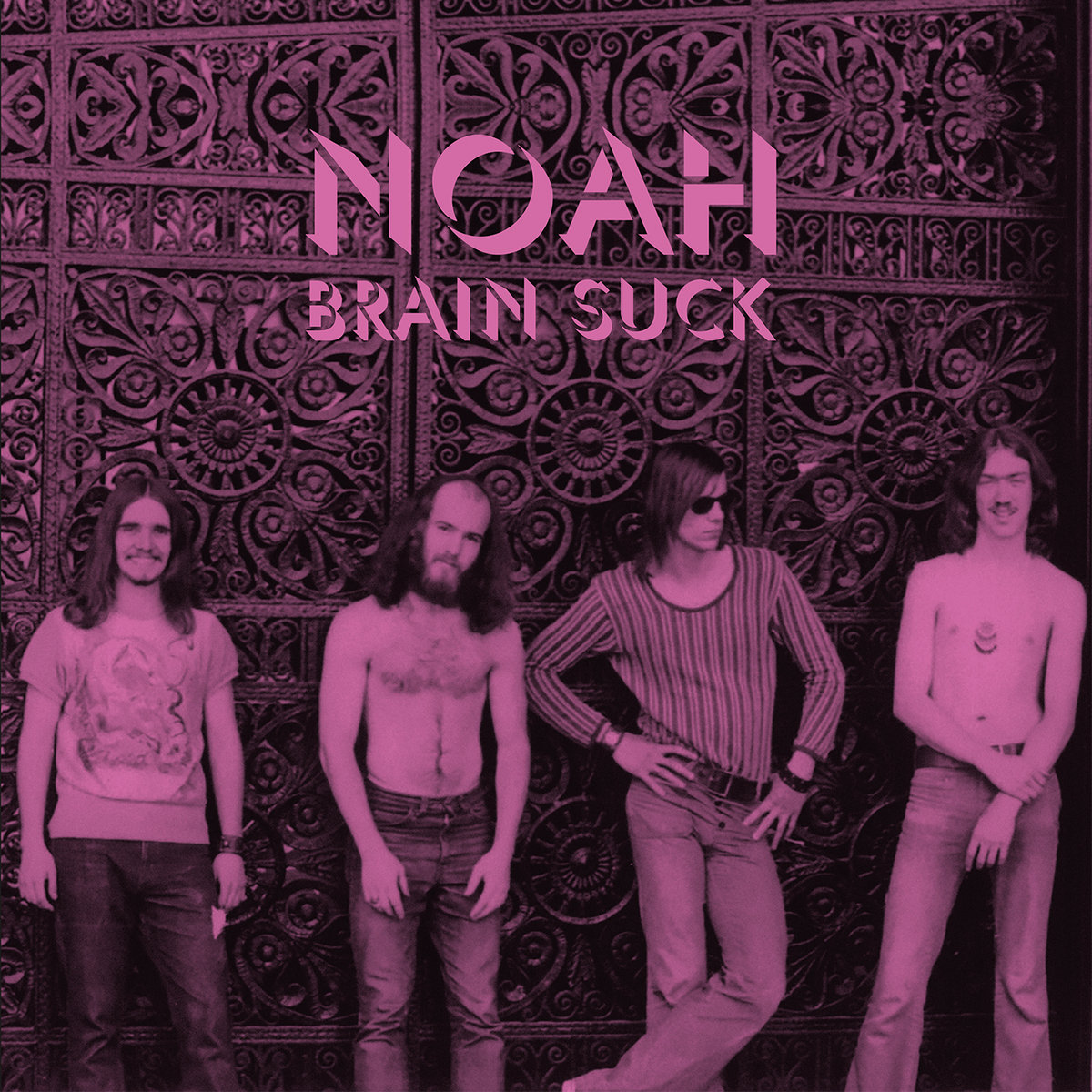 Thank you for taking your time. Last word is yours.
It was my pleasure. Best wishes to you my friend for being part of this project. Mark Scheuring
Klemen Breznikar
---
Guerssen Official Website / Facebook / Instagram / Twitter / Bandcamp / YouTube