Howie Reeve | Glasgow-based acoustic bass troubadour | Interview
Howie Reeve has been active for several decades in the underground music scene. Always staying true to his DIY approach, he's truly a unique character. Here's the story about Glasgow-based acoustic bass troubadour Howie Reeve.
---
"The music and lyrics are a way of processing and regurgitating what's going on"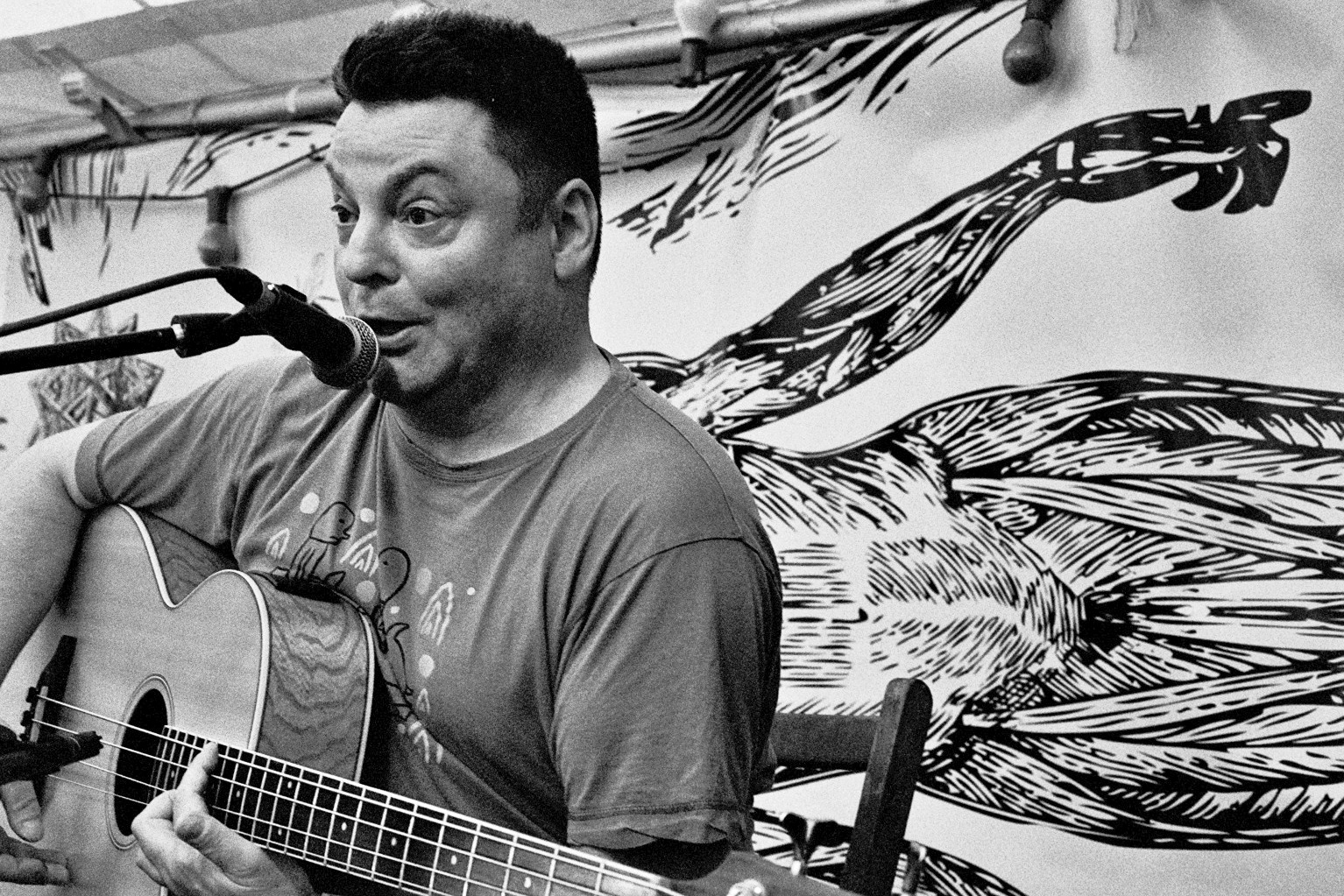 How's this last year under lockdown been for you?
Howie Reeve: Well, the final parts of my side of 'Double Rainbow' were due to be recorded in Studio De Kift in Koog aan de Zaan, Holland, on the weekend of March 14th last year. Andy Kerr (NoMeansNo/Two Pin Din) and Cathy Heyden had a bit more to do and the three of us were also playing around with some vignettes. This happened to be the very last weekend of so-called "normality" – if it had been one week later, it almost certainly wouldn't have been possible. Things started to abruptly stop – my tours, my work in Glasgow. On the Sunday in Koog, Cathy suggested I go back with her to her village in France and we hunker down for the foreseeable and weather the unpredictable – so I did, gladly. It was a most serendipitous turn of events. With no continual touring, I ended up in the best place I could have possibly been.
It also slowed down finishing 'Double Rainbow'. Everything was recorded, but there was a lot more to do. But it all got done. It's not like there's some critical moment of zeitgeist to plunder with the sort of music on this album. I'm kind of happy that the record wasn't released in 2020. It's nice to have that year behind us.
Also, I now have a lot of new songs. We'll see what happens next.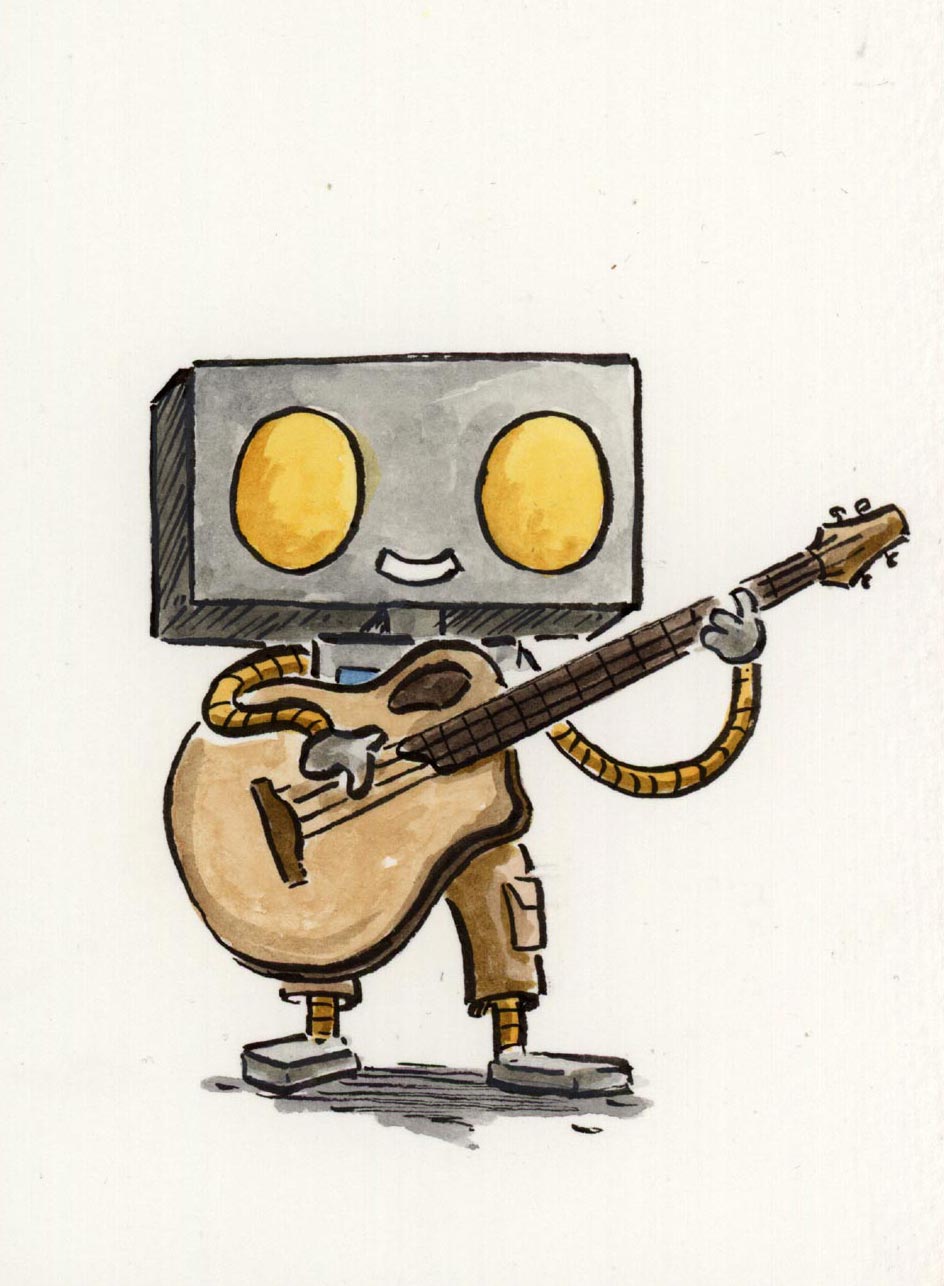 Oh, and Cathy and I have an improvising duo called Chaussons. That was born in lockdown.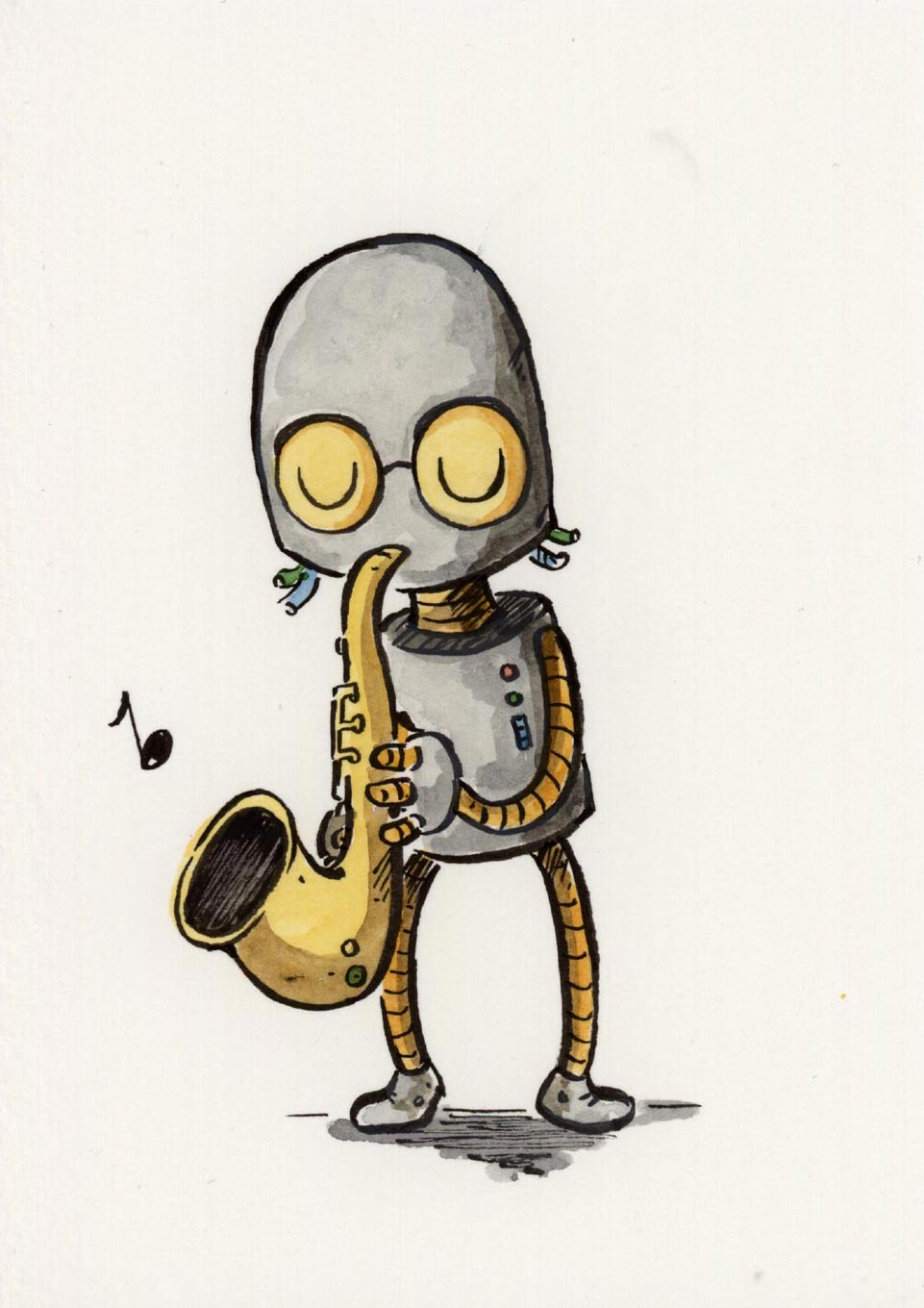 Do you think there's a certain concept behind your music?
The music and lyrics are a way of processing and regurgitating what's going on around and in me – how it affects me, how it affects others, how it affects "us". It's personal but I don't want it to stop at that. Most of the lyrics don't spell things out – this is because I generally want people to have their own interpretations and also because I feel it's absolutely essential to find my own musical vocabulary and inhabit it as a way of navigation and perhaps even finding meaning within that, however fleeting. That applies to the basslines, too, not just the words.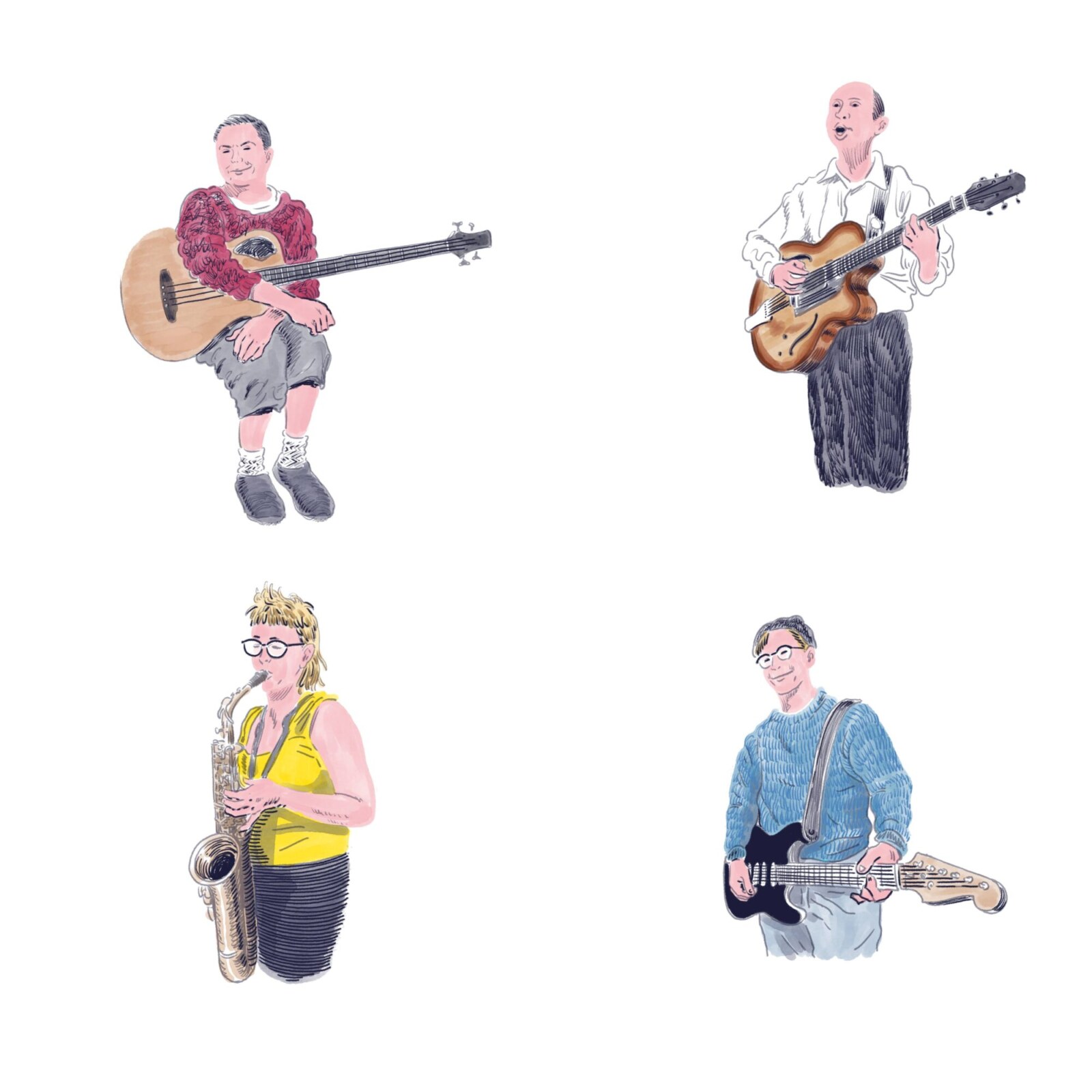 What are some of the early releases and would you mind sharing a bit of a background?
The first three releases – 'Friendly Demons', 'We Are In Repair' and 'smaller, now' – were mostly recorded in the living room of my old flat in the southside of Glasgow. You can occasionally hear a little bit of street life going on outside, or we'd have to cut a take because some guy was emptying the glass bottle bank outside my window or kids were shouting in the playground of the nursery across the road. 'Friendly Demons' was a self-released cdr with beautiful artwork by Oliver Pitt. By 2014 I'd started to tour in Europe quite a lot and make friendships with people. Rocco Lombardi from Italy did the cover to smaller, now and we're still in touch, creatively.
From the outset, I've only worked with people that I like very much as human beings.
"Extensive touring these last few years has been a huge source of inspiration"
Who/what are your major influences?
Well, the most fundamental influence has to be the family you grow up in, the social class you are from and the (all-pervading?) political climate during that time. It was easier for working class people to play music back in the late seventies, I'm sure of that, even though I probably couldn't argue the case very well.
I kind of had two epiphanies, around 1979/1980 and then about four years later. As a fourteen year old I heard 'Where's Captain Kirk?' by Spizzenergi and for a while I was utterly captivated. They had a keyboardist, Mark Coalfield, who wrote some of the lyrics on the first album which were just brilliant. Other bands I adored from that time: Diagram Brothers, Wall of Voodoo, Pere Ubu, Devo, Dead Kennedys. I was aware of losing some kind of innocence when I saw and heard 'Fresh Fruit for Rotting Vegetables', the first lp by Dead Kennedys. There was a black and white double-sided cut and paste collage art insert overflowing with images of everyday consumer life and gruesome pictures of war and human behaviour in general.
Then, in 1984, bIG fLAME and Bogshed entered my life. Because my songs aren't structured verse chorus verse sometimes prog or psych gets mentioned in reviews, but neither are really on my radar. bIG fLAME wrote short, furious, heartfelt songs that didn't stay still and were more often than not recorded in a pretty lo fi manner. That's much closer to the mark for me. And Bogshed were just skewiff and really inventive and, in singer Phil Hartley, had a unique vocalist and lyricist. I'd take powerful expression and imperfection almost every day as a modus operandi.
Oh, and I have to say that extensive touring these last few years has been a huge source of inspiration for me – seeing the way good people operate, despite the odds – cultural and community activism; generosity of spirit; 'other ways' of doing things; openness, inclusion and diversity; experiencing that the vast majority of people are going through variations of the same themes, no matter what country they live in – broadens the heart, let alone the mind.
How did the collaboration with Kumio Kurachi come about?
I played a gig in Fukuoka August 2016. In the audience was a guy called Kozi Matsuura, who goes by the artist name Tonchi Pickles. We became good friends immediately. When he saw me play he was strongly reminded of Kumio, and the next time I came to Japan Kozi organised a concert for me, him and Kumio on an island in Hakata Bay. I was very affected by seeing Kumio play and it grew from there. The album is called 'Double Rainbow' because we had to catch a ferry to the gig and there was a storm, but when we landed on the island the sun started shining and a double rainbow appeared. I took a photograph of it which appears on Kumio's side of the vinyl.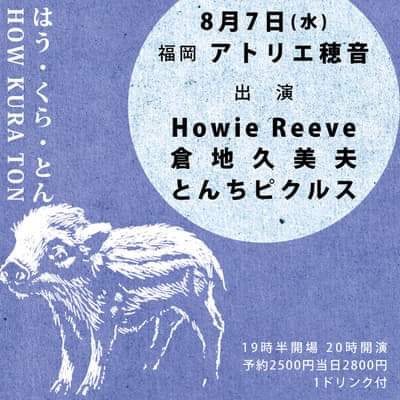 What kind of album did you want to make? What was the creation process?
I don't really pre-empt what's going to happen next. I guess it started with Andy Kerr getting in touch with me and asking if I wanted to collaborate with him on a cover of 'We Are All Prostitutes' by The Pop Group. I said yes, and it manifested into an improvised vignette which appears on the album. I started offering Andy songs and we ended up with a whole side's worth of collaboration.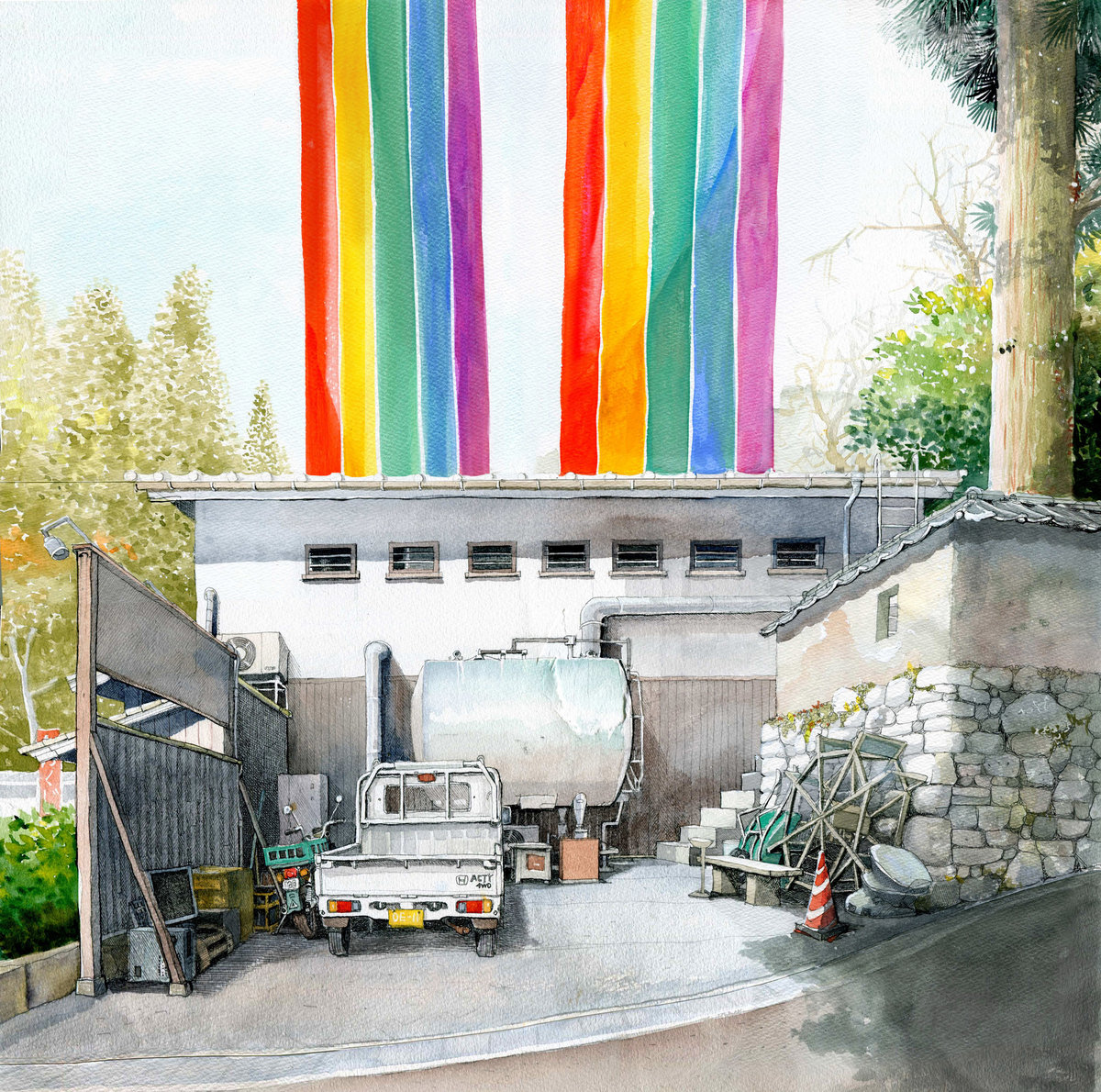 Cathy plays on a couple of tracks, too. She's a fantastic improviser, primarily on alto sax. Andy suggested the running order of tracks for my side of the vinyl and it begins with Cathy improvising for 20 or so seconds with a squeaky lift. Both of them are just great to work with and it brought so much new colour to the songs.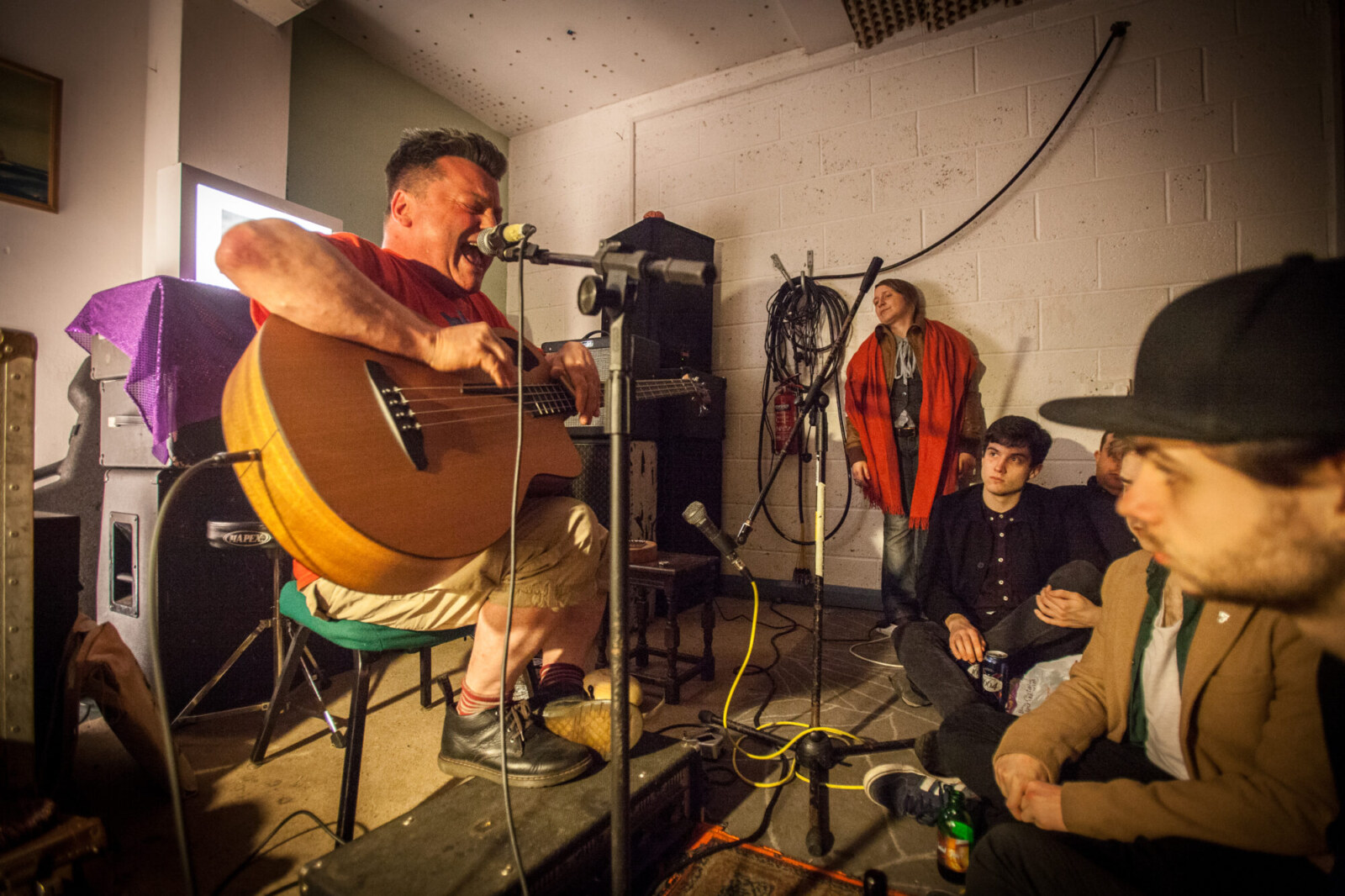 How would you compare your latest album to 'Cracks'?
'Cracks' is probably my favourite of the previous albums. I'm really happy with the songs on it, Rocco's artwork is stunning and it was co-released by three record labels who are all people I know, love and trust – how it should be. There's quite a few humble mega-talented people collaborating on that album, too, but with 'Double Rainbow' Andy plays on every "proper" song, so perhaps there's some kind of unity because of that, and he plays with such variety, understanding and generosity.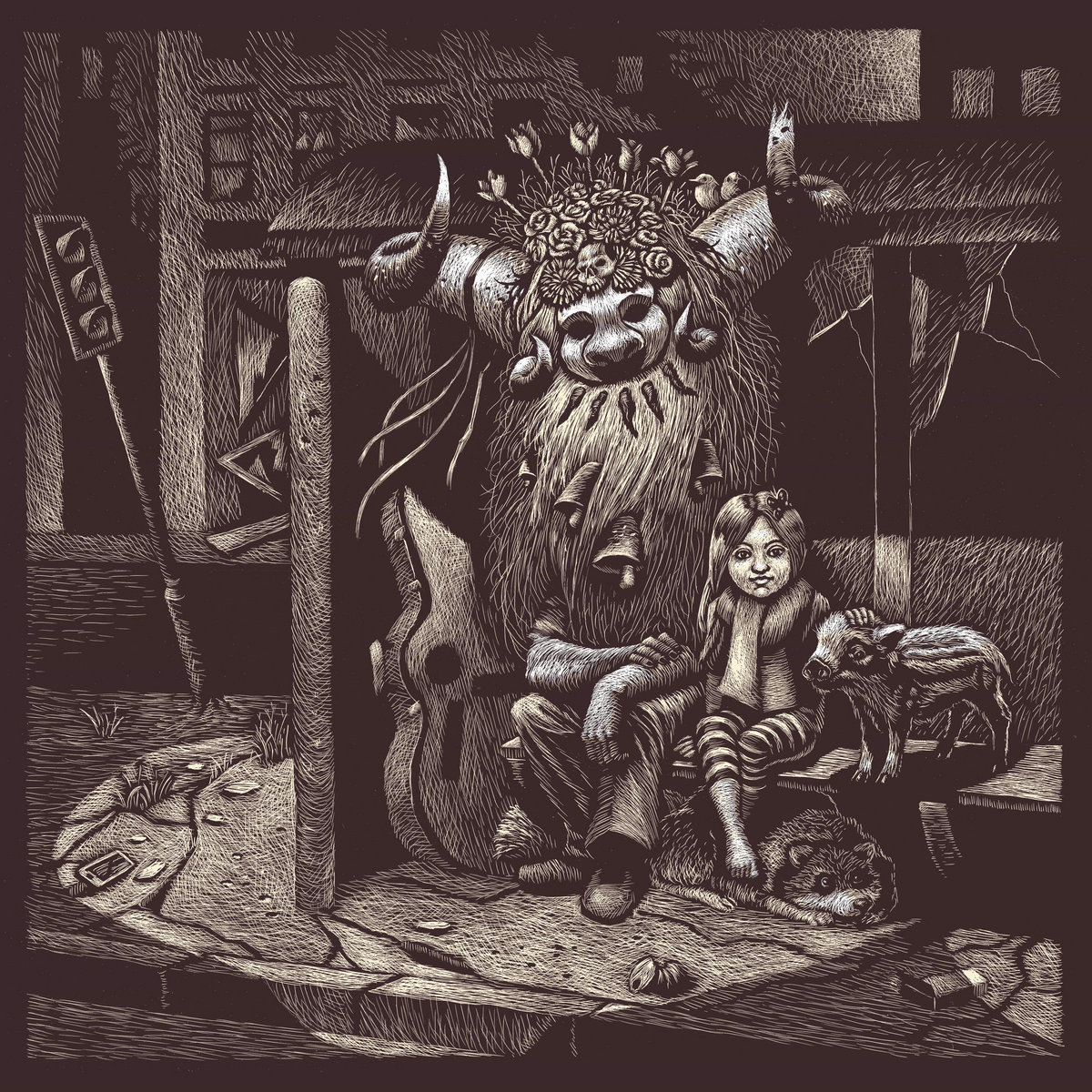 Above and beyond that, there are four musicians on this record but probably about another ten people who were essential to its realisation. Lockdown was tough and my morale was low at times and the sense of everybody pulling together was very strong.
Part of me has been in a good mood ever since 'Double Rainbow' was released in February and (in a small scale diy way) it's selling slowly but surely, without masses of hard sell, which I just don't have the energy for. I'm glad it's doing well in its own little way, because it's certainly not possible to sell them on tour just now.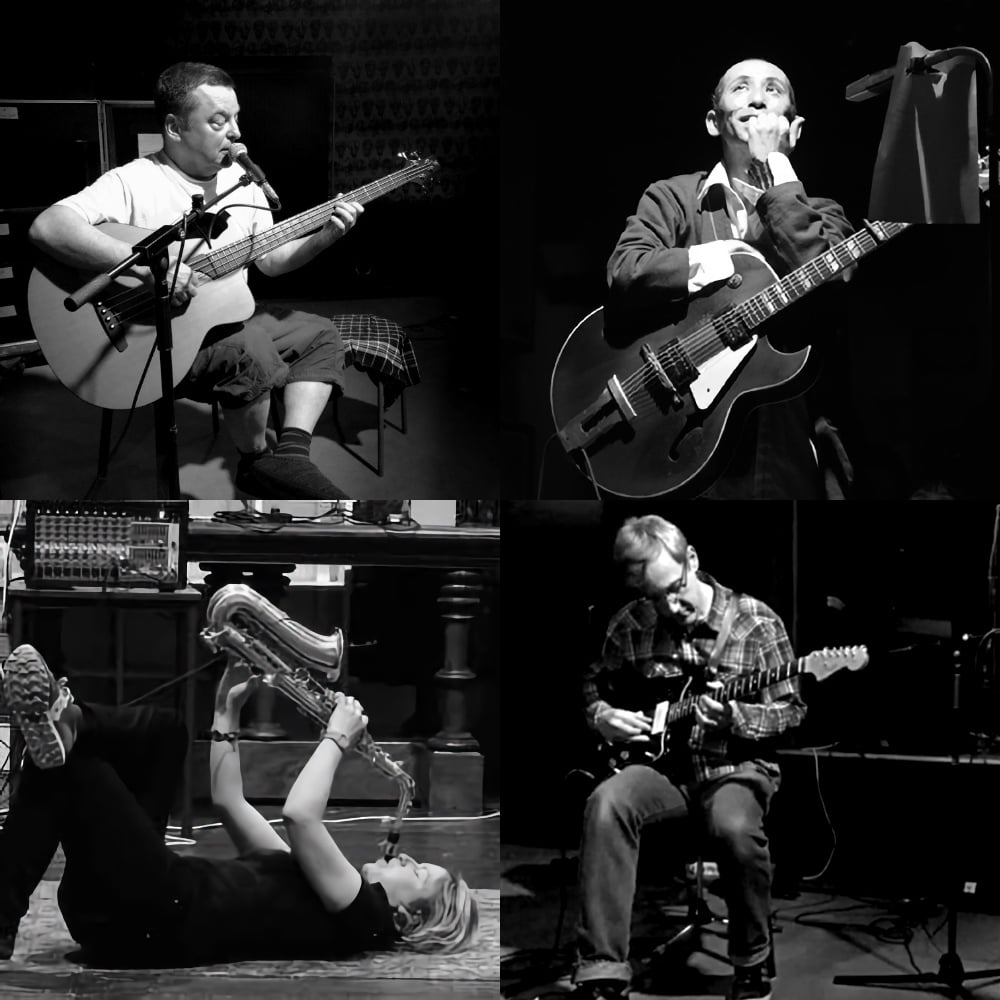 What's next?
Life stuff is next – how to stay afloat amid the pandemic AND Brexit. I live in Glasgow, the one I love lives in France. I want to tour Europe again and again, and Japan. There are enough songs on their way for a new album; they just have to settle and potentially pollinate with others. I'm probably going to record them this year.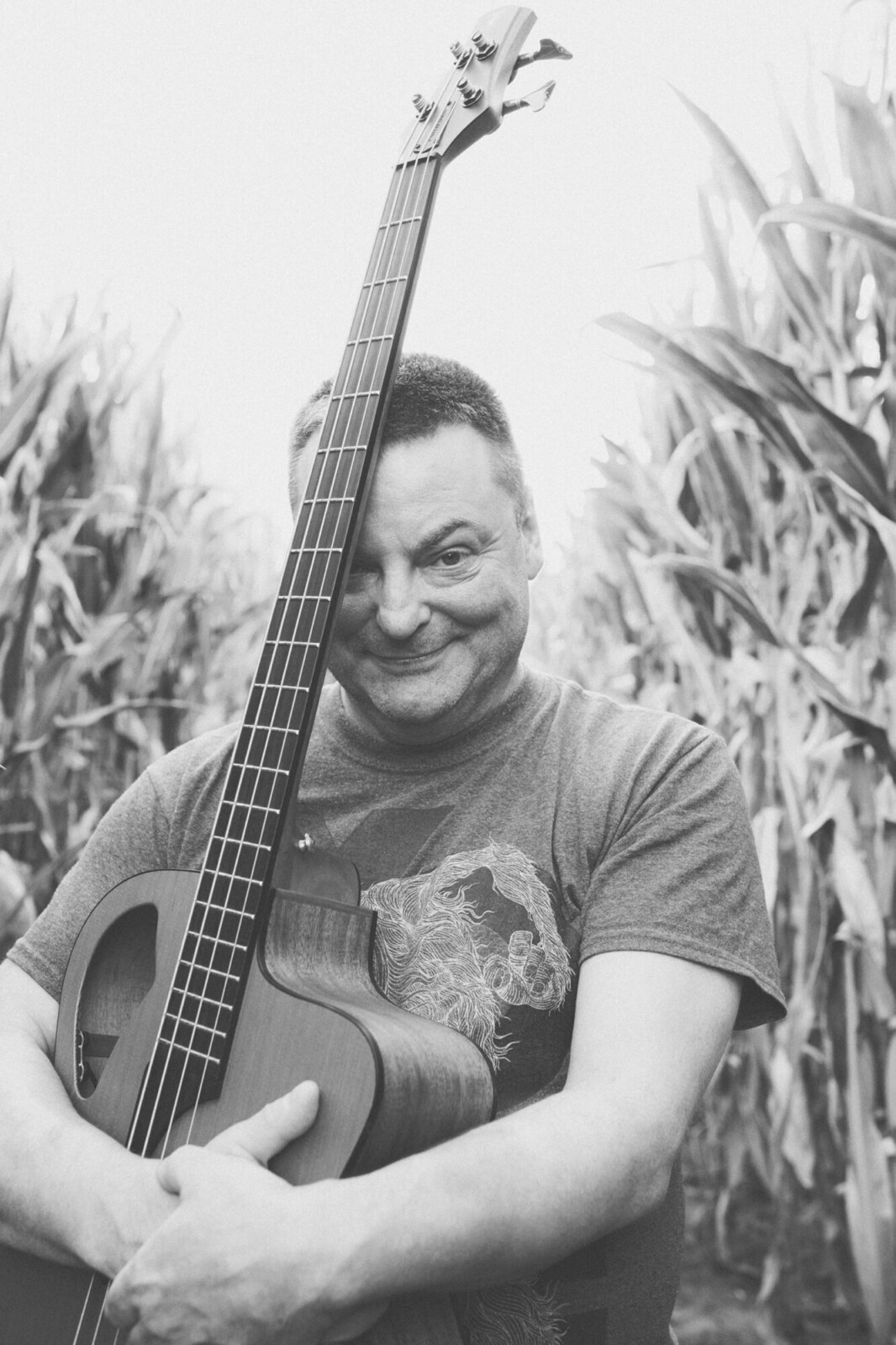 Have you found something new lately you would like to recommend to our readers?
'Thaumaturgy' by Tetuzi Akiyama, '1-800-Mondays' by Paper Mice [comes out early May and can be found in Europe here], 'Noisehits' by KLS, and Redwig labelmates Massicot's last album 'Kratt'.
Thank you for taking your time. Last word is yours.
Thank you very much. It's been a pleasure.
Klemen Breznikar
---
Howie Reeve Facebook / Bandcamp