'Ājñā' by Dätcha Mandala + Waagal
Waagal and Dätcha Mandala​ team up for a song where rock meets handpan and didgeridoo!
---
'Ājñā' or third eye chakra, is the sixth primary chakra in the body according to Hindu tradition. It is a part of the brain which can be made more powerful through meditation, yoga and other spiritual practices just as a muscle is.
In Hindu tradition, it signifies the subconscious mind, the direct link to the brahman. While a person's two eyes see the physical world, the third eye is believed to reveal insights about the future. The third eye chakra is said to connect people to their intuition, give them the ability to communicate with the world, or help them receive messages from the past and the future.
"Waagal & Dätcha Mandala is a meeting between a solo artist passionate about oriental instruments and a rock band opened to musical influences coming from the Orient. Always looking for new artistic collaborations, Waagal first imagined his handpans and didgeridoo blended with Dätcha Mandala's distorted guitars, hectic drums and vocal flights. So was born 'Ājñā', meaning the third eye chakra, which is the sixth primary chakra in the body according to the Hindu tradition. The third eye chakra is said to connect people to their intuition, give them the ability to communicate with the world, or help them receive messages from the past and the future."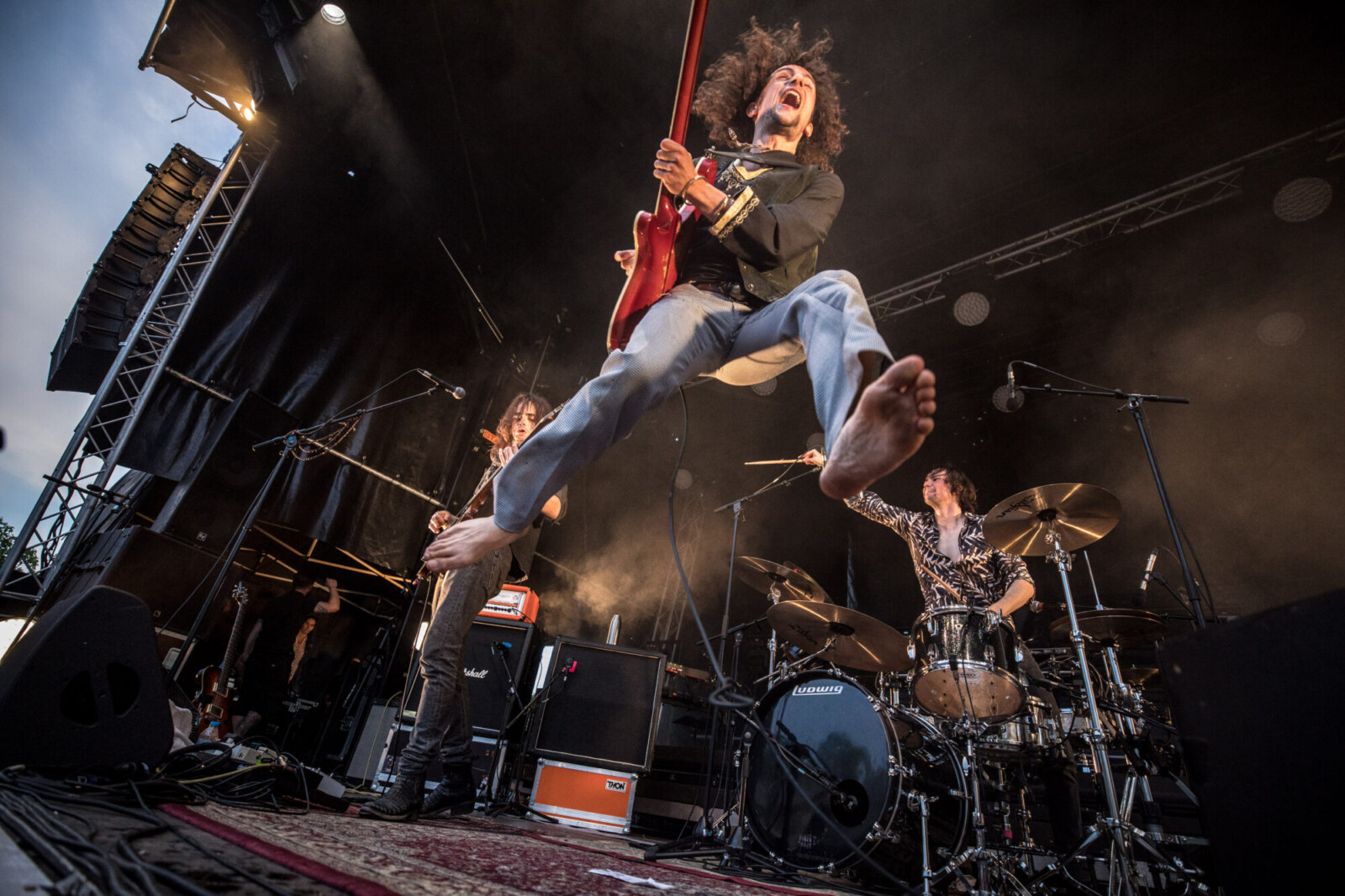 Recorded by Thomas Maceron at Krakatoa (Bordeaux, France)
Mix & Mastering by Maxime Fieux
Video by Robin Brisset
Instruments:
– Nicolas Sauvey: bass, vocals
– Jérémy Saigne: guitar
– Jean-Baptiste Mallet: drums
– Erwann Texier-Harth alias Waagal: handpans / didgeridoo / kashaka / ghunghuru
---
Dätcha Mandala Official Website / Facebook / Instagram / Twitter / YouTube
Waagal Official Website / Facebook / Instagram / Twitter / YouTube
Mrs Red Sound Official Website / Facebook / Instagram / Twitter