Nirvana | Interview | 'Songlife' The Vinyl Box Set 1967-1972
First time appearance of all 6 Nirvana albums together in one deluxe vinyl box set including the never before released 1972 LP 'Secrets'.
---
Nirvana were essentially the duo of Irishman Patrick Campbell-Lyons and Greek Alex Spyropoulos – who, following a chance meeting in London during the summer of 1966, took a long, strange trip together. 'Songlife' represents the first time the band's recorded output has ever been collated together on one release and is an engrossing body of work to explore. These albums sit comfortably with some of the other great works of the time (the Zombies, The Kinks and the Pretty Things included). Four of the original albums have been remastered from their original ¼ inch tapes and the box itself comes with a 52-page booklet featuring liner notes from renowned author Peter Doggett, interviews with Patrick and Alex from Nirvana, full discography, rare newspaper clippings, previously unseen photos, posters and sleeves, and an exclusive Gered Mankowitz print signed individually by the band. Of key interest to fans will be the 'Secrets' album which was only recently unearthed in its entirety, its origins began as a musical score that Nirvana had planned on bringing to London's Theatres and stages in the early Seventies.
Nirvana's story remains a wonderful tale of artistic ambition and entwined within it lies a roll call of supporting cast heroes that includes The Jimi Hendrix Experience, Traffic, Chris Blackwell, Salvador Dali, Francoise Hardy, Tony Visconti, and many more.
The enduring beauty of Nirvana is, that over 5 decades since their paths crossed, Patrick and Alex remain good friends to this day with both of them residing in Greece. Says Patrick Campbell-Lyons, "Now, as young elderly men, I can say with pride and joy that our friendship is as strong as it was fifty years ago. We see each other often, here in Athens, and respect each other's creative space. And once in a while we write and record a new song together. Those moments are special, like our friendship."

'Songlife' The Vinyl Box Set 1967-1972 releases March 5th 2021 | Pre-order
"It was very bohemian"
It's really nice to have. What a long strange trip must have been. More than 50 years ago you met in London, during the summer of 1966.
Patrick Campbell-Lyons: I remember walking into a crazy house of musicians, songwriters, film students, groupies from Carnaby Street Hustlers of Soho. Some of the cast of the musical 'Hair'… It was very bohemian. I met Jimi Hendrix there, Noel Redding introduced me, Noel was a friend. It was a magical place.
Alex Spyropoulos: We were signed to the same publisher, Kassner Music, Denmark Street Tin Pan Alley. I was sitting in the famous "Gioconda" cafe with my co-writer Sally Topham. Patrick came in with his co-writer Chris Thomas. We were introduced, we connected. Nirvana was born at that moment.
Are you excited about the upcoming box set?
Patrick: I am emotional about it… We more than deserve it!
Alex: It's a dream come true!!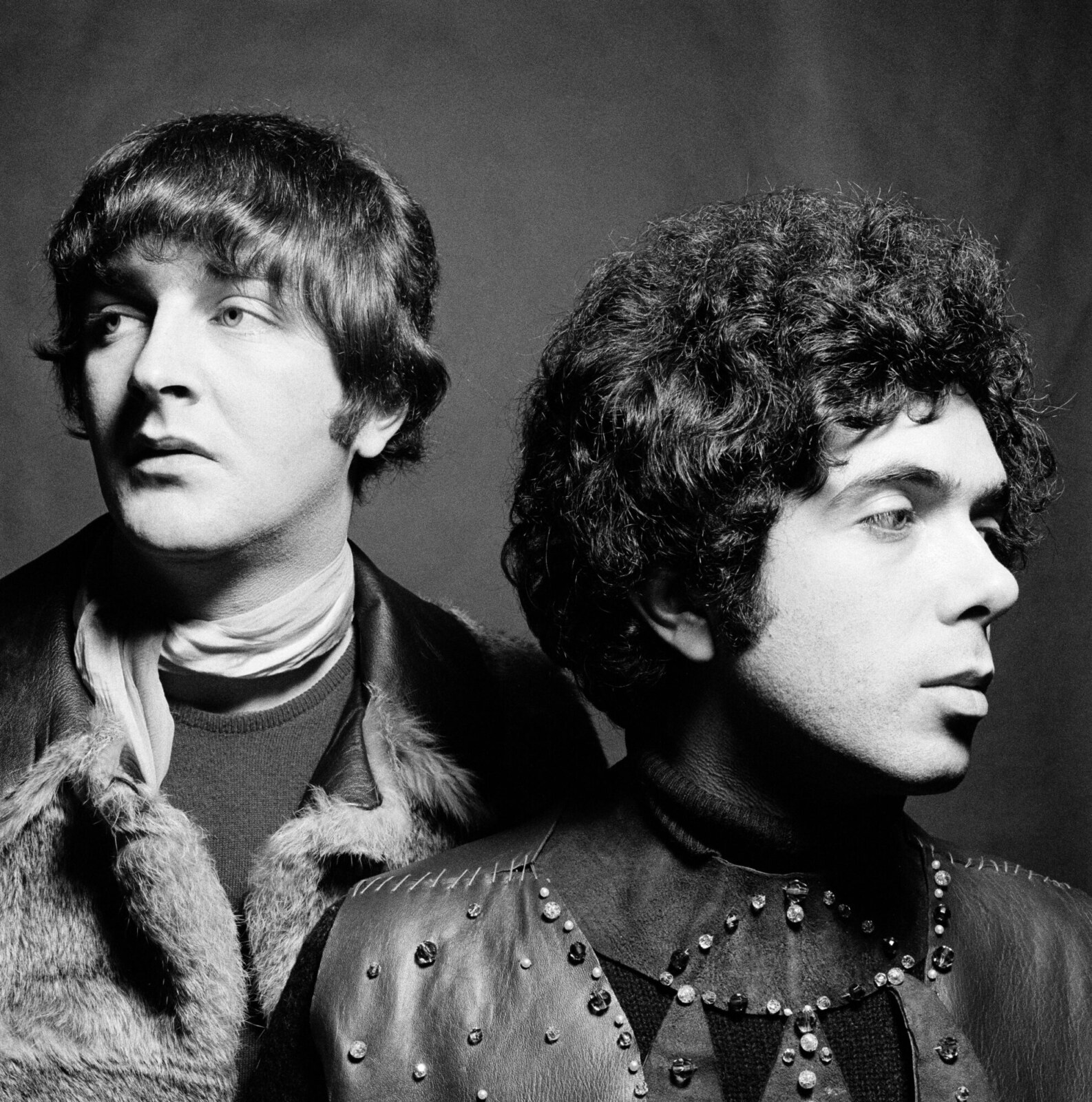 It's more than 50 years since your debut album, 'The Story Of Simon Simopath' was released.
Patrick: 'The Story Of Simon Simopath' was, still is for me a psychedelic experience…a trip…a journey that in many ways is still going on! Somewhere in "Secrets: there is a SIMON".
Alex: The whole work astonishingly was done in three or four weeks: songwriting ands recording and Chris Blackwell (Island Records) had it on the market a few weeks later. Job done, Nirvana 1st album…a classic.
What was the creating process for the upcoming box set?
Patrick: I can not really answer that question, because we were not involved other than introducing our long lost album: "The musical Secrets" into the project for which I have very high hopes. It's a magical gem; the story and songs.
Alex: As Patrick says we were not involved with Snapper Records/Madfish except for giving our authorization for tracks and photographs. we also did a special interview for the boxset book with legendary music author Peter Doggett.
What can you tell us about the mastering process?
Patrick: Not a lot, because it was handled by the Snapper people. They went back to the original tracks from Pye studios. That's going to be very exciting! The unique sound quality of the studio, engineer Brian Humphries and the amazing people we worked with was a great experience.
Alex: I know the songs are good and when I hear them in the box set they will sound brand new all over again.
It's extremely exciting to know that beside all five of Nirvana's studio albums, there's also the never before released 1972 recording 'Secrets'. What's the story behind it?
Patrick: I can't tell you…it's still a "Secret" until release date.
Alex: It was a long process involving many songs and script writers and working titles. We were close to getting the finance on two occasions for a stage show, but there are always complications in that world of impresarios and theatrical rights so we put in the bottom drawer so to speak, where it has gathered gold dust!!! We hope.
It's the ultimate box set and it will also contain a 52 page book with extensive liner notes, interviews, discography and ephemera. There's also the never before seen Gered Mankowitz photo session. Looking back, was there a certain concept behind your albums?
Patrick: I never liked the word "concept". I like the word imagination much more. So every listener to our songs and recordings can see and here what ever turns them on.
Alex: I had and I still have as a Greek the same ideology in my life and in my music.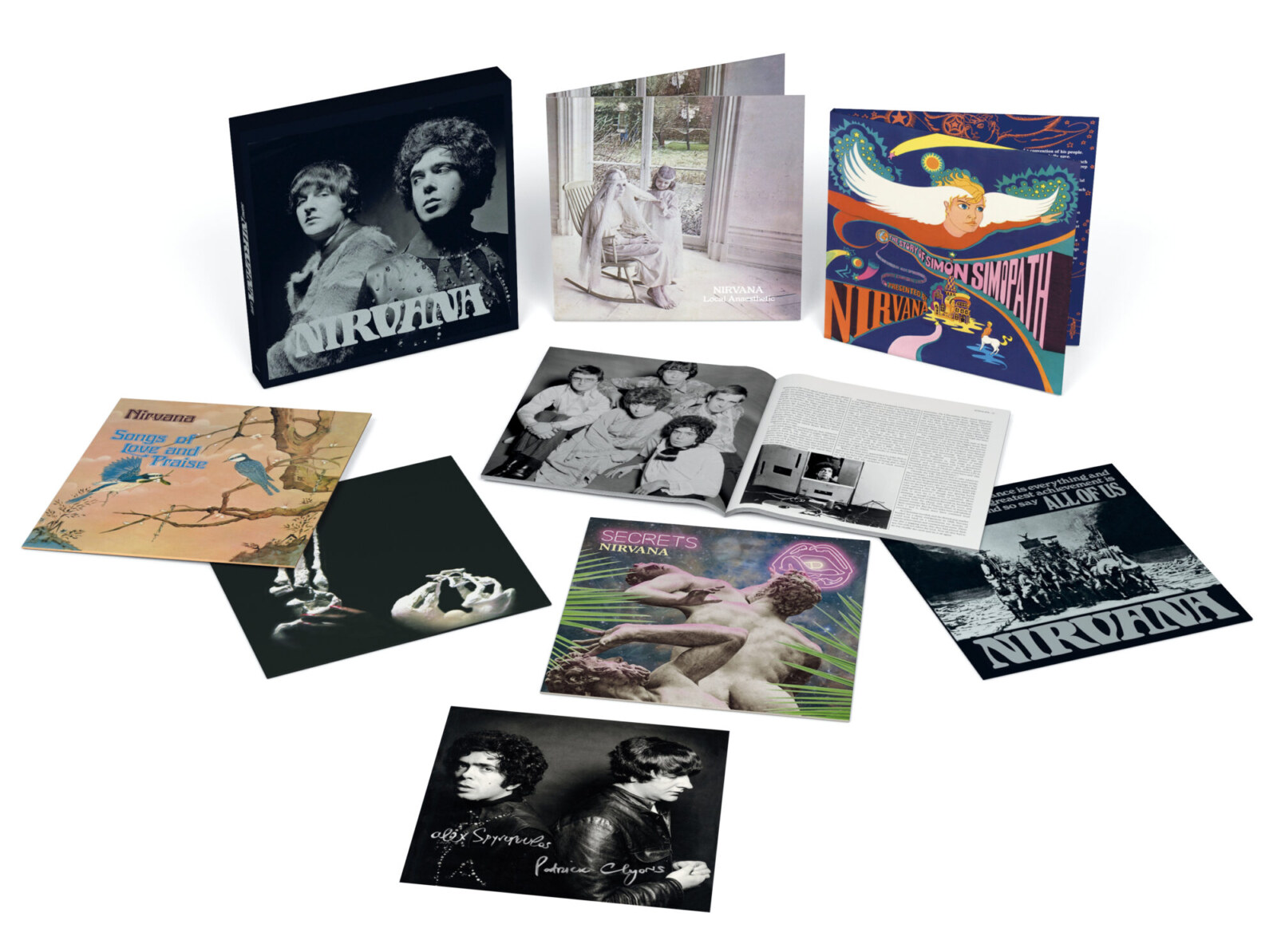 What influenced you to become a musician?
Patrick: My parents dancing, Gilbert and Sullivan, school opera society, the Everly Brothers, Elvis Presley, the Clipper Carton Show Band, Chuck Berry, Jimmy Reed, Jim Marshall music shop West Ealing London, The Second Thoughts and…Girls!
Alex: I played classic piano from an early age moving on to Jazz and eventually got enchanted by the British Rock scene of the 60s.
What was the highlight of your time in the band? Which songs are you most proud of? Where and when was your most memorable gig?
Patrick: Nirvana was never a working band. I am proud of every song I ever recorded that was released. Nirvana did a gig in Copenhagen with an orchestra (Danish radio orchestra) part of a Scandinavian tour promoting 'Rainbow Chaser' which was no. 1 in the charts there in 1968.
Alex: Saville Theatre 1969 the launch of the Island's artists, featuring Nirvana, Spooky Tooth, Wynder K. Frog, Jackie Edwards and Traffic – an unforgettable night in west end London.
"Back then life was a happening!"
Were you inspired by psychoactive substances like LSD at the time?
Patrick: I was inspired by everything, anything and everyone, and thank god I lived to tell the story….back then life was a happening!
Alex: My endorphins were enough!!!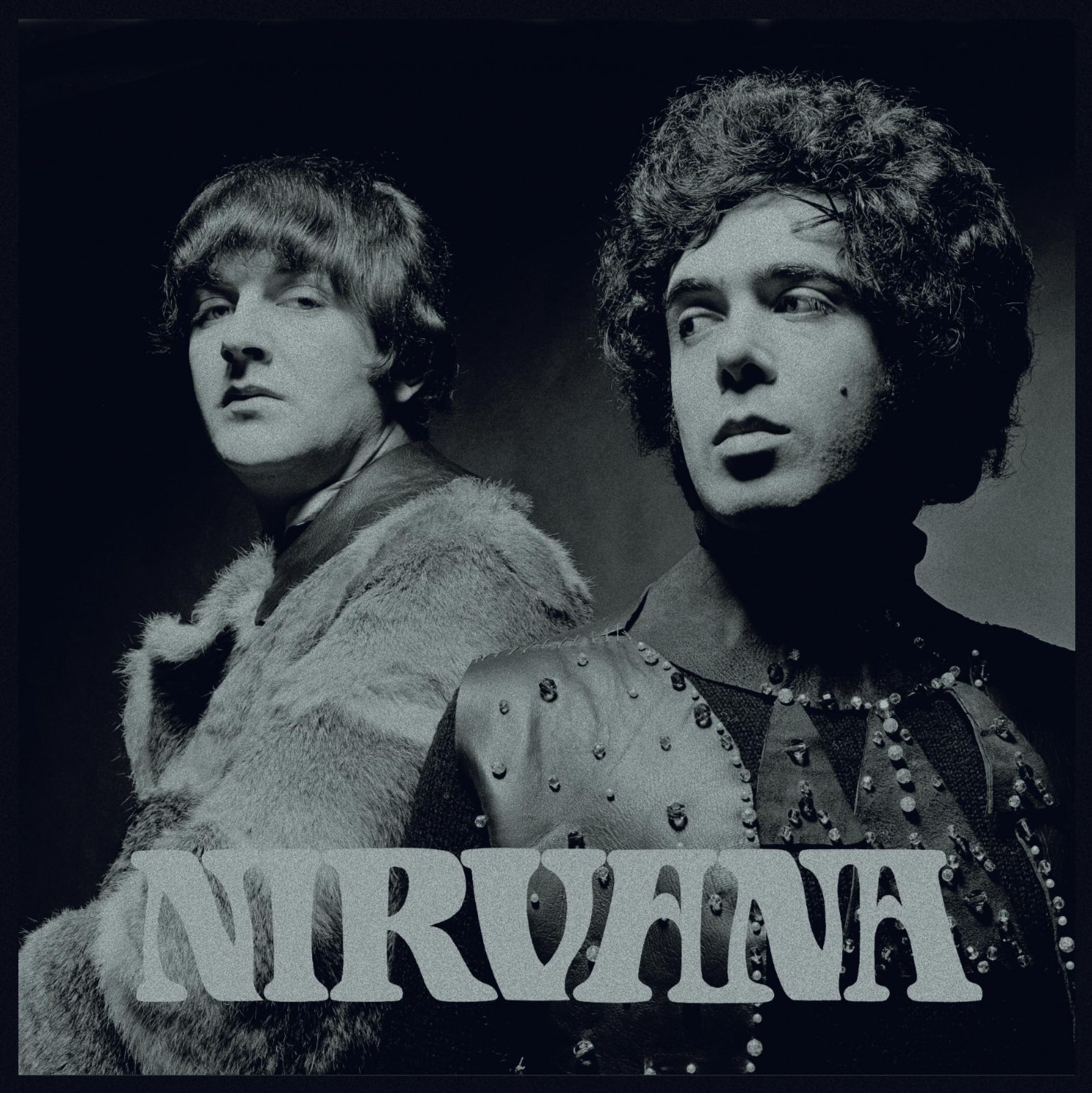 I think it would be really interesting to read a sentence or two about each of your albums. What comes to your mind when I mention 'The Story Of Simon Simopath', 'All Of Us', 'Dedicated To Markos III', 'Local Anaesthetic', and 'Songs Of Love And Praise'? How would you describe the memories and feelings when you think about those specific album recordings?
'The Story Of Simon Simopath'
Patrick: As a first album release for an unknown band it is up there with the best
Alex: Longevity of the highest order, I am waiting for Disney or Netflix to make it into an animated movie.
'All Of Us'
Patrick: A retro gem in black and white, amazing photography – Gered Mankovitch.
Alex: Some our the best songs full of variety and imagination.
'Black Flower' / 'Dedicated To Markos III'
Patrick: Dark moments of melancholy riding on orchestral progressive rock.
Alex: With this album we reached maturity both musically and lyrically.
'Local Anaesthetic'
Patrick: Madness and sadness…songs of love and praise…redemption and open skies.
How are you currently coping with the world pandemic and what are your predictions for the music industry?
Patrick: Songwriters the same as all serious creative people are loners so this is normal for me. It's the way I live, I just have to keep myself safe and healthy god willing, as for the music industry, music will always be there forever, industry I do not understand so the publisher and the record company are there to work on that for us.
Alex: About time we took care of our precious planet and the exploitation of of our garden. As for the future of the music industry…who knows….
What currently occupies your life?
Patrick: Walking, sleeping, eating, reading, writing songs, currently released song: 'Don't Make America Cry' for project Planet Of Love. Always trying to move forward and make things happen.
Alex: Creating forever!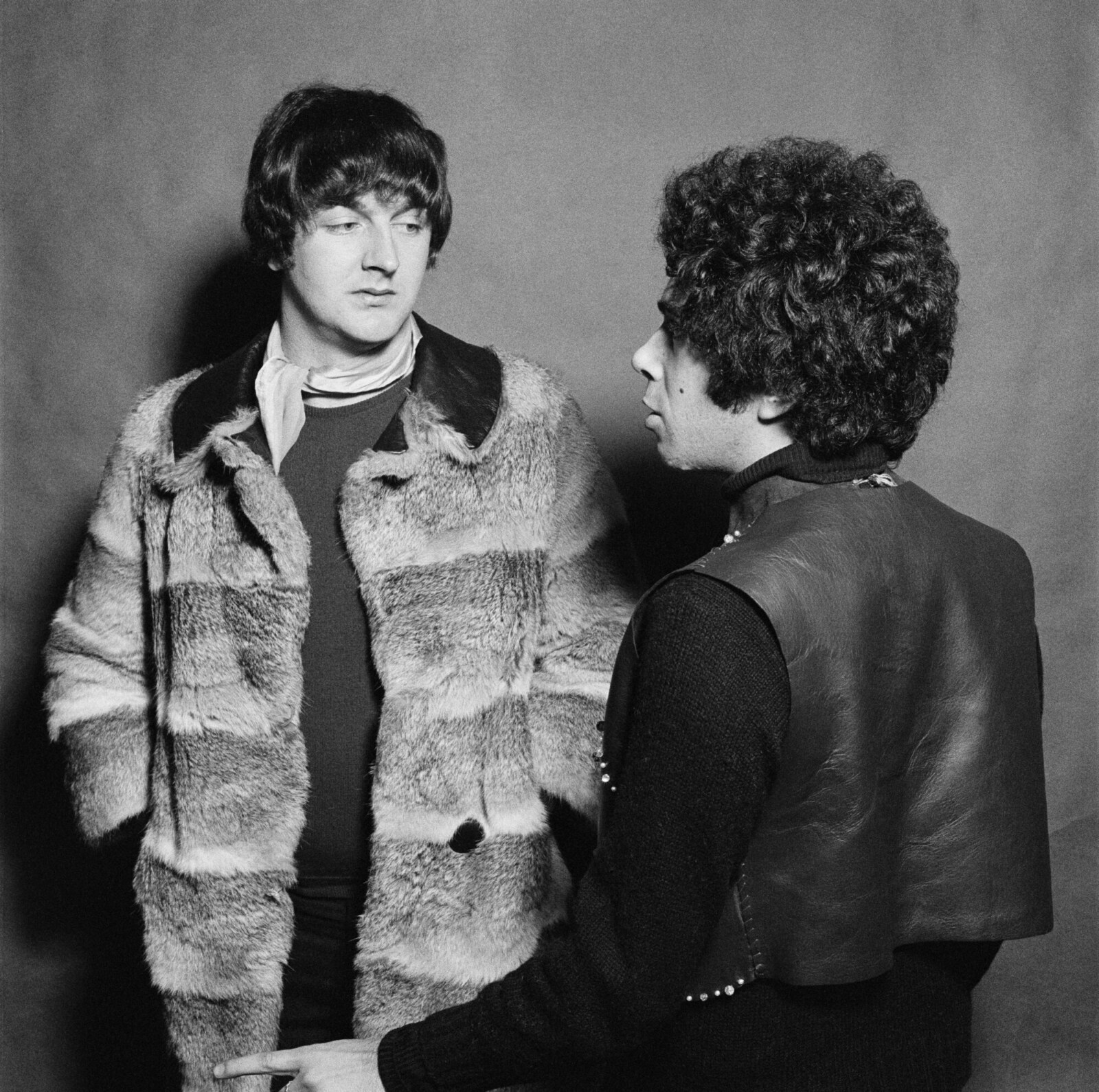 Thank you for taking your time. Last word is yours.
Patrick: Imagination!
Alex: Love!!!
Klemen Breznikar
---
Nirvana Facebook
Madfish Official Website / Facebook / Instagram / Twitter / YouTube