Alternative Grammys by Steve Matteo
With the Grammys and many year-end polls once again largely ignoring music veterans, many quirkier releases, tribute albums and live albums, here are a handful of releases from 2020 that shouldn't be missed.
---
Bronx, New York native, Dion Di Mucci, of Dion and the Belmonts fame, is 81 years old and started out in music in 1957, but is clearly not ready to hang up his rock n roll shoes. In the case of his new double album, 'Blues With Friends', he also clearly still has the blues. How many people can get Bruce Springsteen, Steve Van Zandt, Patti Scialfa, Paul Simon and Jeff Beck to play on their album and get Bob Dylan to write the liner notes? This is another album that explores the blues, like he has on previous albums such as 'Bronx in Blue', 'Son of Skip James' and 'Tank Full of Blues', all released in the past 15 years. From KTBA Records, which is a new label run by blues guitarist Joe Bonamassa and produced by Wayne Hood, mostly at his Florida studio, as bluesy as the album is, it has a fresh, vibrant kick. It's hard to single out any favorites, although when he sings with kindred spirits like Paul Simon and Van Morrison or blues purists like Rory Block and John Hammond, magic happens. There is no other popular music artist in history who began his career in the 1950's and who is still as relevant today as Dion, and this album is a testament to it, with more music still to come.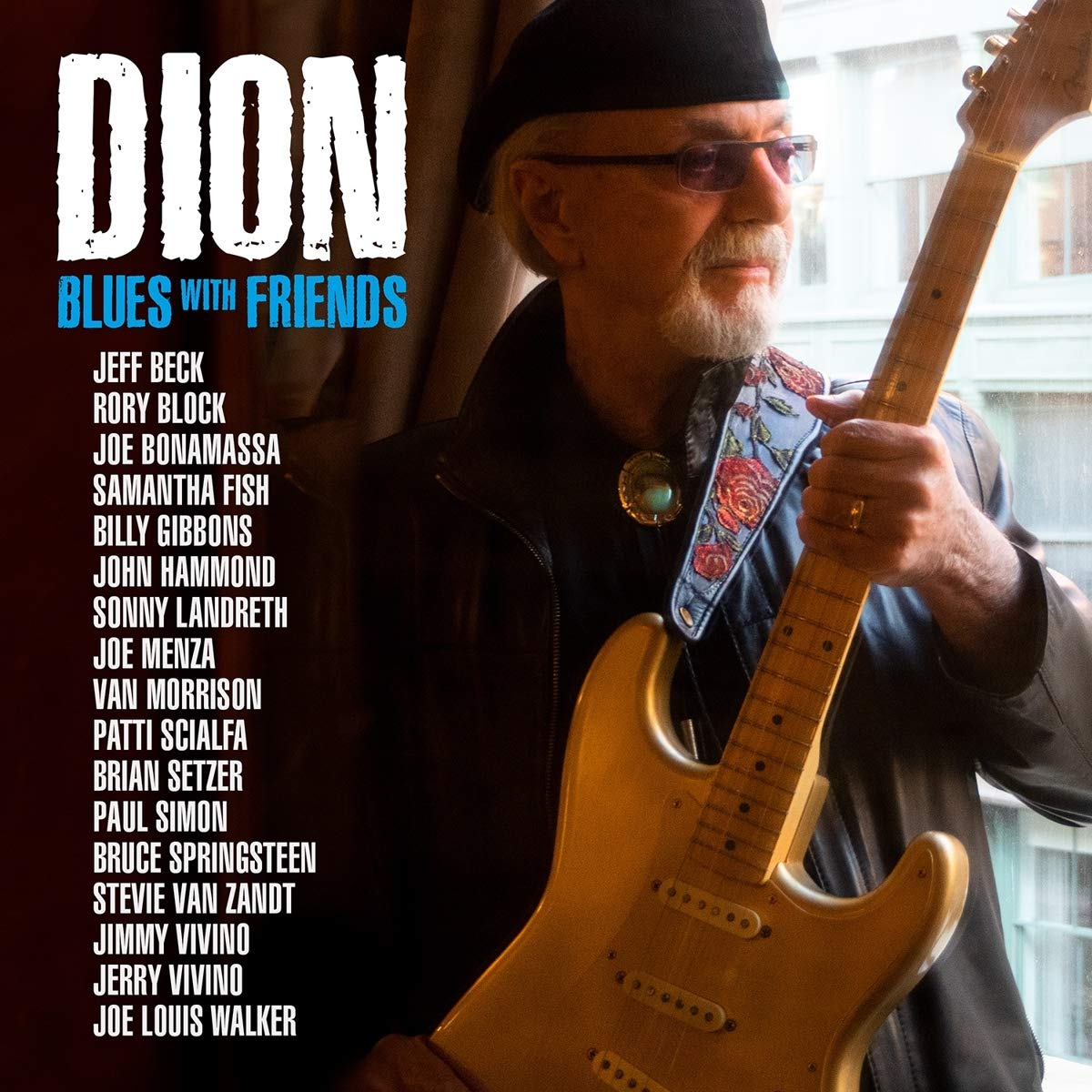 There was a period a few decades ago when tribute albums were all the rage. One of the people who brought a unique take to these kinds of releases was producer Hall Wilner. It's fitting that after years of not working on these kinds of album, a Wilner tribute project is out that is one of his best and sadly the last album he worked on before his death. 'Angelheaded Hipster: The Songs of Marc Bolan & T. Rex' (BMG), is a double album that reflects much of the full breadth of Bolan's musical career. The British rock star God died in 1977, a few weeks shy of his 30th birthday, in a car crash.
While there is not much here that goes back to his pop and psychedelic early career with John's Children and Tyrannosaurus Rex, the emphasis is more on the glam rock that made him a star. Covering Bolan is a tricky affair, as his sound had just the right touch of pop and the hip-shaking sway of 70's white boogie. Fortunately, Wilner and those that cover the songs here faithfully respect the classic T. Rex sound, but bring imaginative and quirky ideas to these songs that will be interpreted and reinterpreted again and again.
While it was big news that Kesha opened the album with 'Children of the Revolution,' there are plenty of other much worthier tracks and surprisingly, for a double-album tribute, there really are no major misses. The project works best when artists sensitive to Bolan's enigmatic eccentricities cover him, such as David Johansen, Nick Cave, Devendra Banhart, Father John Misty and Todd Rundgren. Other standouts include a few surprises from John Cameron Mitchell, Perry Farrell and Mark Almond. My personal favorite is 'Mambo Sun' from Sean Lennon and Charlotte Kemp Muhl. This is an album that reveals further pleasures with repeated listening and can easily be catalogued alongside the best of Mark Bolan and Hal Wilner.
Eric Andersen, like Dion, continues to make relevant music after beginning his career what seems like a lifetime ago (1963). Andersen transcended his folk and singer-songwriter roots a long time ago and whether as a solo artist or in collaboration with others, he makes music rich in vivid storytelling and rootsy and sometimes edgy sounds.
'Woodstock Under the Stars' (Y&T Music) is a three-CD release, primarily consisting of older live material on disc one from 1991 through 2006. Discs two and three are also live, but are drawn from a 2011 webcast that features Andersen sharing the stage with the likes of John Sebastian, Rick Danko, Garth Hudson, Eric Bazilian, Happy Traum, Artie Traum, Jonas Fjeld, Inge Andersen, Joe Flood, Gary Burke and Robert Aaron. The songs are taken from Andersen's entire career and reflect the wide breadth of his various songwriting stages.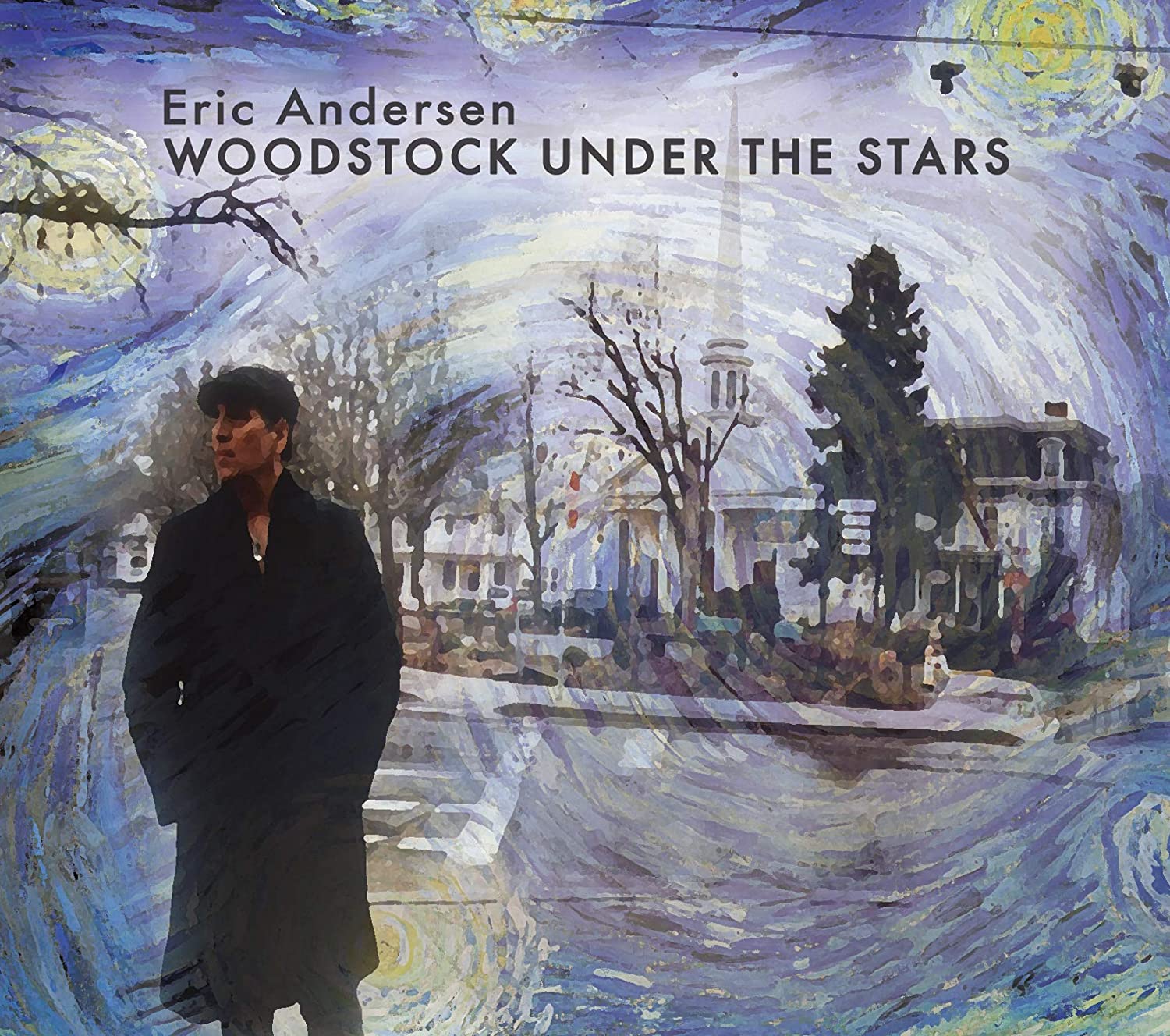 Few artists who emerged from the Greenwich Village folk scene can boast such an impressive songwriting and album catalog, no doubt with more to come.
'Live in Concert: The 24 Karat Gold Tour' (BMG) from Stevie Nicks is a live album that is not be missed. It is a two-LP, 180-gram vinyl version, or a two-CD set, a two-CD/DVD set or Blu-ray. The album is a follow-up of sorts to her 2014 album '24 Karat Gold: Songs from the Vault', essentially the last studio album she released, which featured demos she recorded primarily between 1969 and 1987. The music here is mostly drawn from two shows in the United States in 2017, with a band led by her long-time collaborator guitarist Waddy Wachtel, who has also been a major collaborator with Linda Ronstadt and Keith Richards.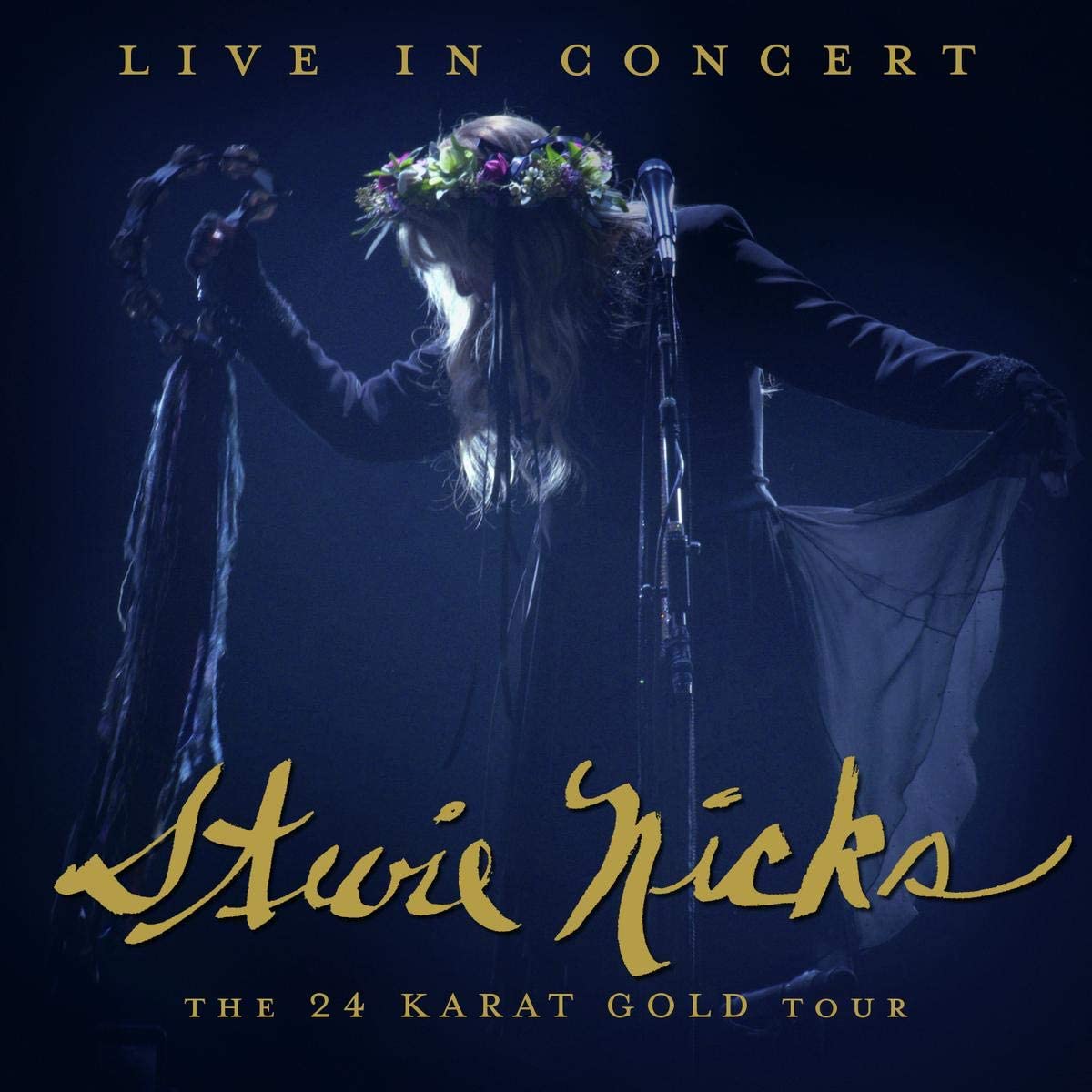 While primarily a live solo career overview, the album also includes Fleetwood Mac staples such as 'Gypsy,' 'Gold Dust Woman,' 'Rhiannon' and 'Landslide.' This is only the second Nicks solo album. Only three songs are repeated here from her 2009 'Soundstage Sessions' live outing and one of those was an orchestral version. What's nice about these live recordings, especially hearing them on vinyl, is that some of the 80's electronic gloss of that era, which is when she made her first four solo albums, is replaced with either a gritty rock edge or more sparse instrumentation. The result is a focus on the songs and her still enchanting and singular voice.
'Got To Be Tough' (Trojan Jamaica), from Toots and the Maytals, is really more of a Toots Hibbert solo album, his first album in 10 years. Produced by Zak Starkey and Youth, the album strikes the perfect balance between roots reggae and soulful party music. The supporting core cast, along with Starkey on guitar, is Sly Dunbar on drums and Cyril Neville on keyboards, among others. Zak's dad Ringo Starr plays tambourine and cowbell on two different tracks and Ziggy Marley joins Ringo on the Bob Marley and the Wailers staple 'Three Little Birds.' Lulu sings on 'Having a Party,' the other track featuring Ringo, this time on cowbell. Hibbert died in September of 2020 at 77 after contacting Covid and this album is a fitting closing testimony to his long and legendary reggae career.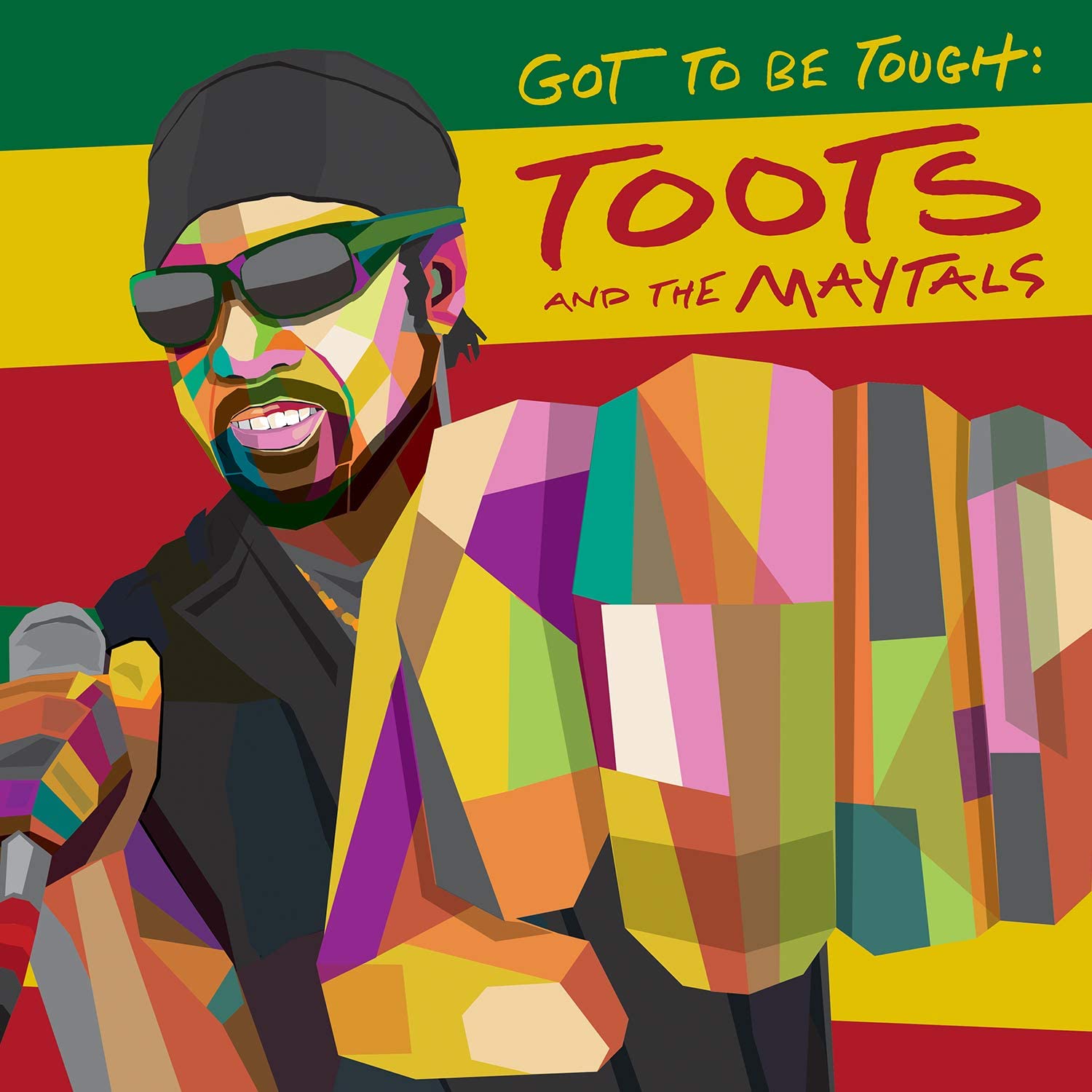 George Benson has been recording since he was a sideman to Brother Jack McDuff in 1963. His output as a sideman and a leader is lengthy and celebrated. Few jazz musicians have transcended the genre to achieve pop success as well as Benson. Finally, to be a master of his instrument and also a singular vocalist, with popular success in jazz, is unprecedented. The ageless one turns 78 on March 22nd, yet he reveals a youthful confidence in his work that is a joy to behold. On his latest album, 'Weekend in London' (a play on the title of his smash double, live album 'Weekend in L.A.' from 1978), Benson brings his more pop side to the venerable and intimate London venue Ronnie Scott's Jazz Club.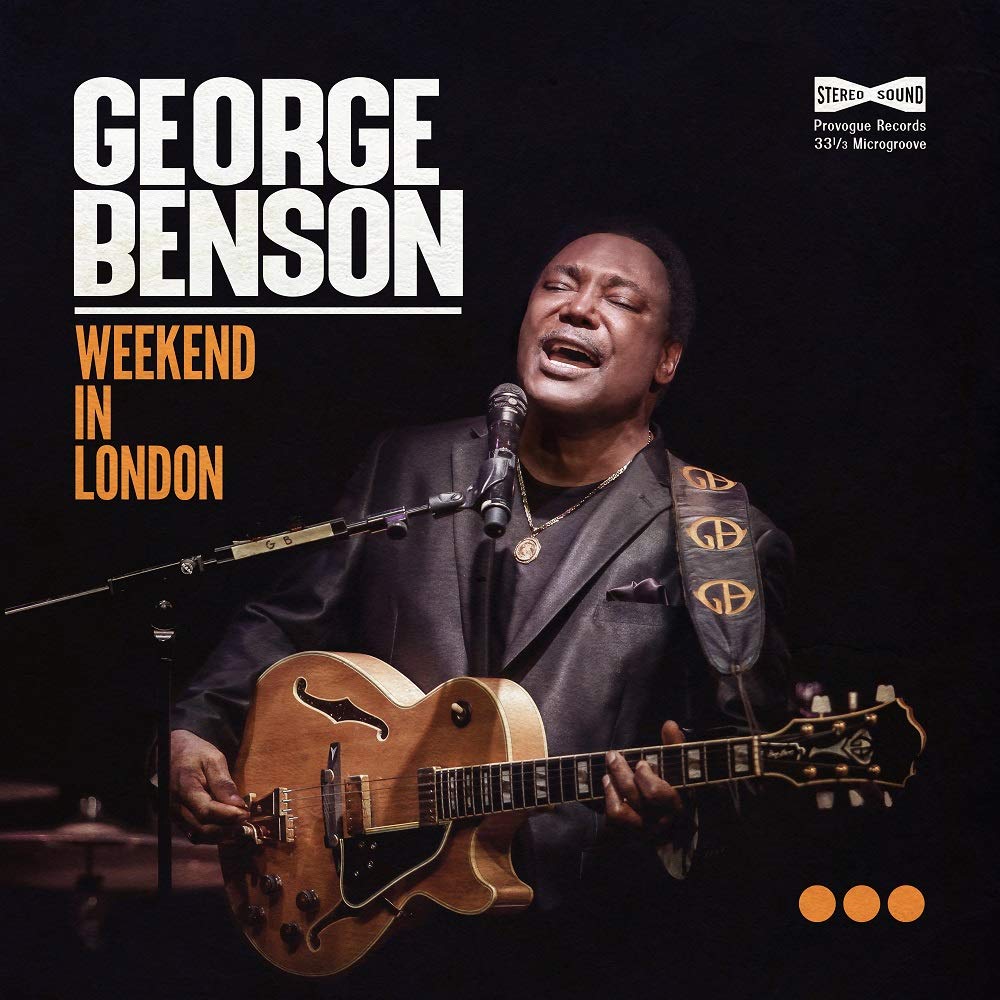 Hits such as 'Give Me the Night' and 'Turn Your Love Around' mix with other wisely chosen covers such as 'Feel Like Makin' Love,' 'Don't Let Me Be Lonely Tonight' and 'The Ghetto.' A surprise is Benson's take on 'I Hear You Knocking.' At this point in his career, it would be interesting to see him bring things full circle by cutting a pure jazz guitar album in the spirit of the classic Blue Note, Verve and Prestige albums he was part of in his early days.
Steve Matteo