'Trail To Find' by Sacred Shrines
Exclusive video premiere of 'Trail To Find' by Brisbane Australia's psychedelic cult rockers Sacred Shrines.
---
The group emerged from the remnants of internationally acclaimed power-pop/psych powerhouse Grand Atlantic after their final shows in 2013, following years of constant local and overseas touring and 3 LP releases.
Sacred Shrines signed to Californian label Rebel Waves Records at the end of 2017 and since then have been working tirelessly on tracks for their sophomore LP 'Enter The Woods'. The band are no strangers to the sometimes precarious path of the independent artist, with the constant pressures of moving forward as a group resulting in an evolving lineup since the release of the first LP. Adding in a global pandemic to the mix, the band took longer than anticipated to finish their 2nd album, but this time of reflection, regrouping and adversity had a significant part in shaping 'Enter The Woods'.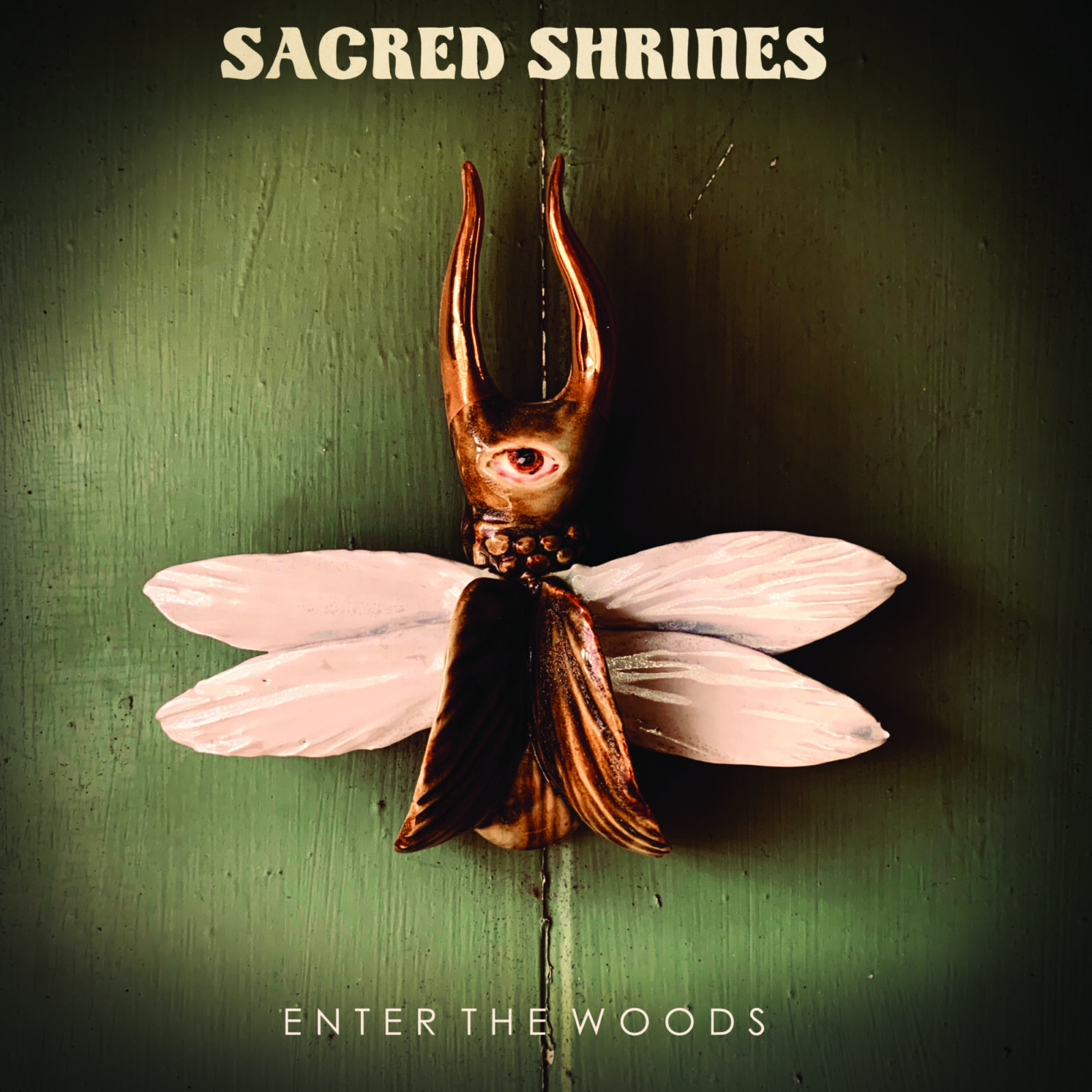 "The first part of 'Trail To Find' that came to me was the opening guitar riff which you can hear on the electric 12 string. From that point, the various sections came one by one and when I had decided on the final melody, this usually leads to an impression or direction for the lyrics. To me, this song tells the story of the abandonment that happens at the end of a relationship and how weird it can be that two people can share their lives so closely, but then go their separate ways as strangers – as if they never knew each other." — Phil Usher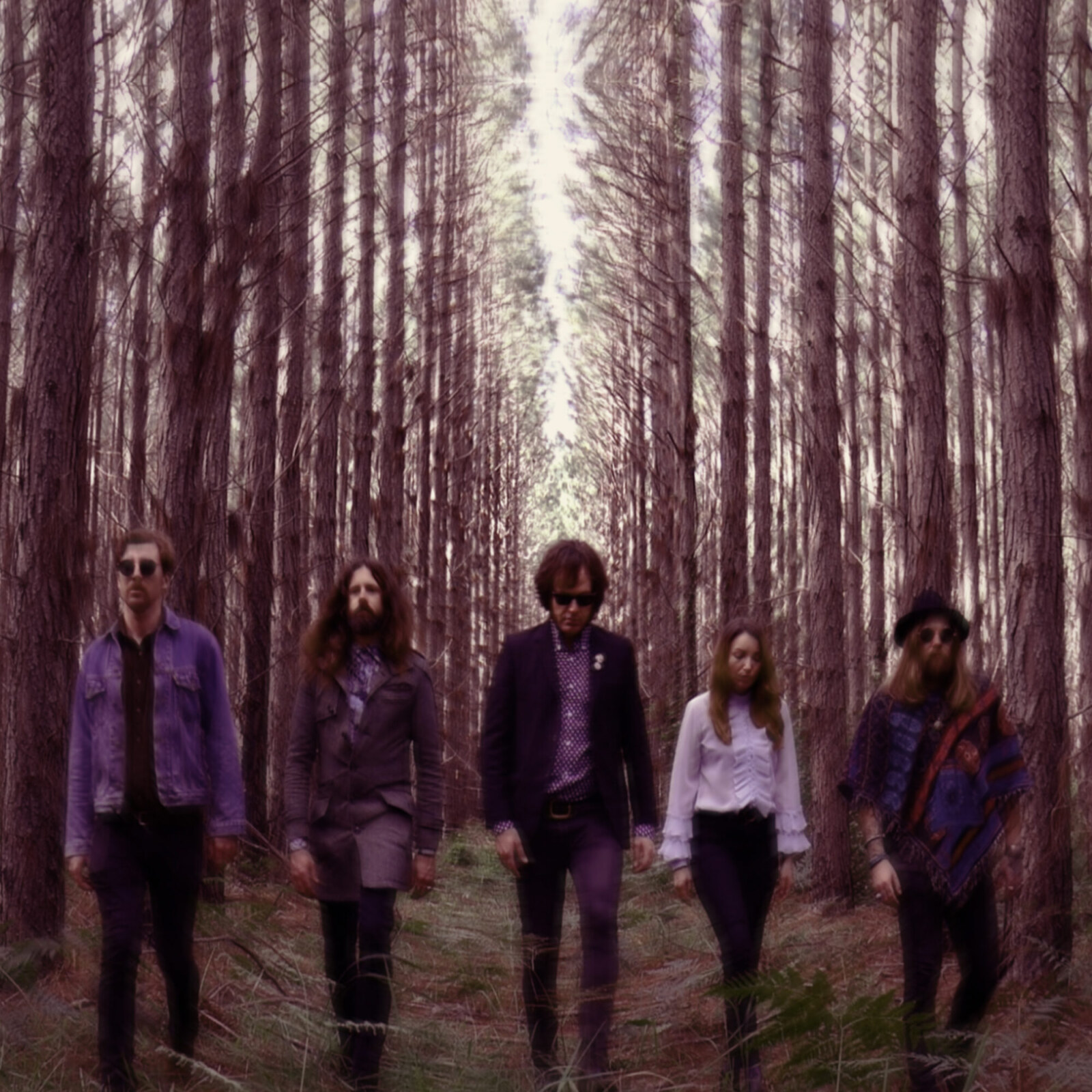 If their first album was a sort of statement of arriving, like an alien spacecraft crash-landing on an undiscovered planet – 'Enter The Woods' is a tale of losing your way and the time spent in the wilderness without a map to guide you. The album was recorded at various studios around Brisbane and was mixed by a carefully curated list of engineers from across the globe, chosen specifically with particular tracks in mind. The list includes familiar names like Michael Badger and Donovan Miller (Forevr), but also some new faces – James Aparicio (Spiritualized, Grinderman) and local talent Dan James and Matt Weatherall.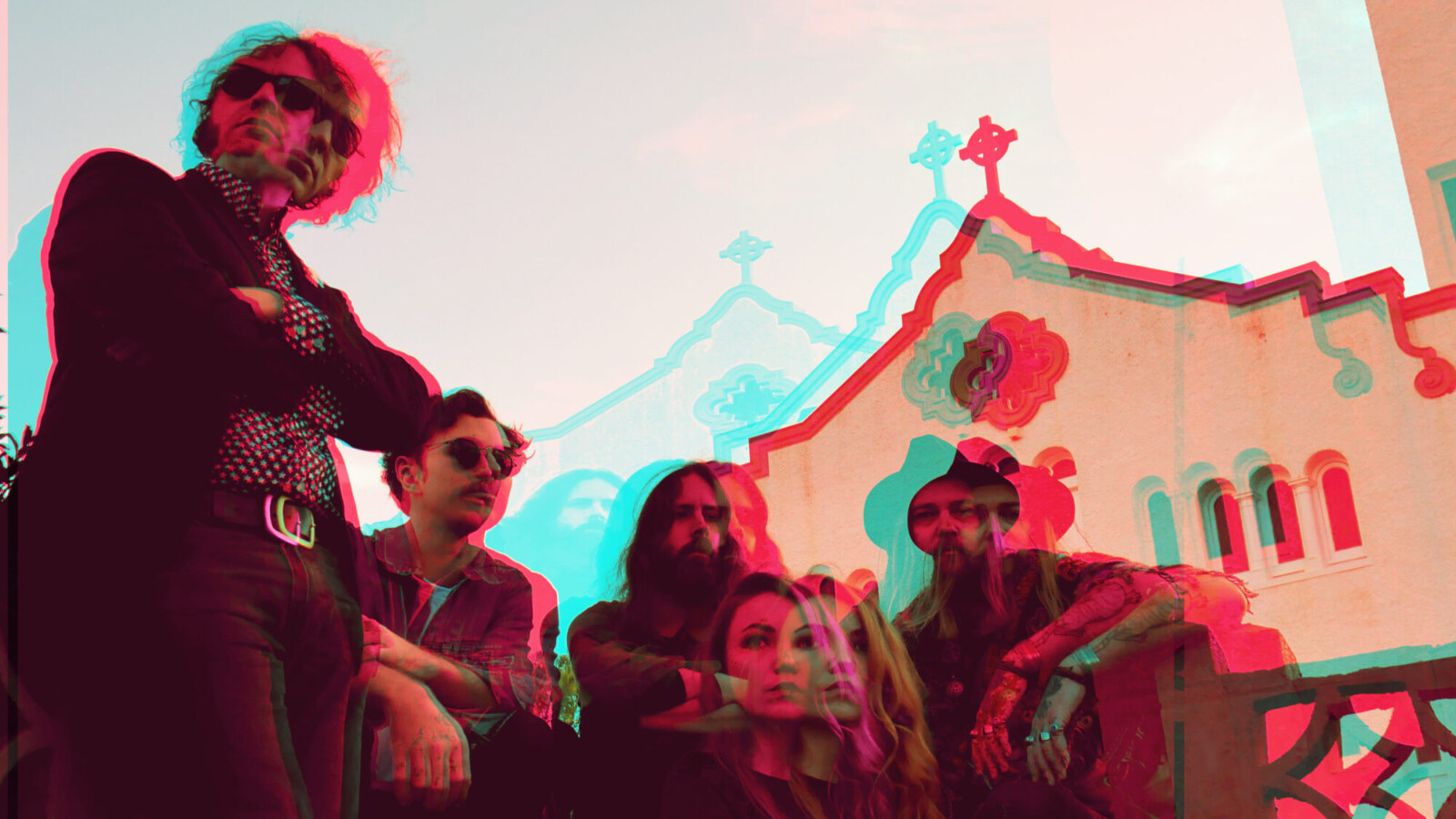 The album's themes cover a gamut of human emotion – mental illness, loss, betrayal, isolation, failure and self-belief to name a few and is another heady collection of cosmic sounds and diverse songwriting that further propels the band towards the far-out reaches of their own musical landscape.
Sacred Shrines' new album, 'Enter The Woods' releases April 23rd on Rebel Waves Records | PRE-ORDER: WORLD / USA

---
Sacred Shrines Official Website / Facebook / Instagram / Twitter/ YouTube / Bandcamp / SoundCloud
Rebel Waves Records/Ripple Music Official Website / Facebook / Instagram / Bandcamp