Hashshashin | Interview
A ragged and cathartic mix of Middle Eastern psychedelia, progressive rock and transcendental drone.
---
The Sydney trio Hashshashin blend meditative eastern sounds with drone, prog and psychedelia. The sounds bring to mind scorched desert sands, the sweet scent of hashish, and the infinite blue of the sheltering sky. Lachlan R. Dale is a musician based in Sydney, Australia whose music explores polyrhythms, drone and psychedelia. While traditionally a guitarist, in recent years Lachlan has been engaging with classical and folk music from the East through the Afghan rubab, Persian setar and the Pamiri Setor. He currently performs with Hashshashin, Black Aleph, and solo under his own name. Previously, he has played with Serious Beak, Adrift For Days, The Isolation Tapes and various others. Lachlan owns and manages two record labels: Art As Catharsis, with its focus on progressive Australian music, and; Worlds Within Worlds, which focuses on classical instrumental music from the Middle East and across the globe.
"The intersection between drone, progressive rock and Eastern classical music"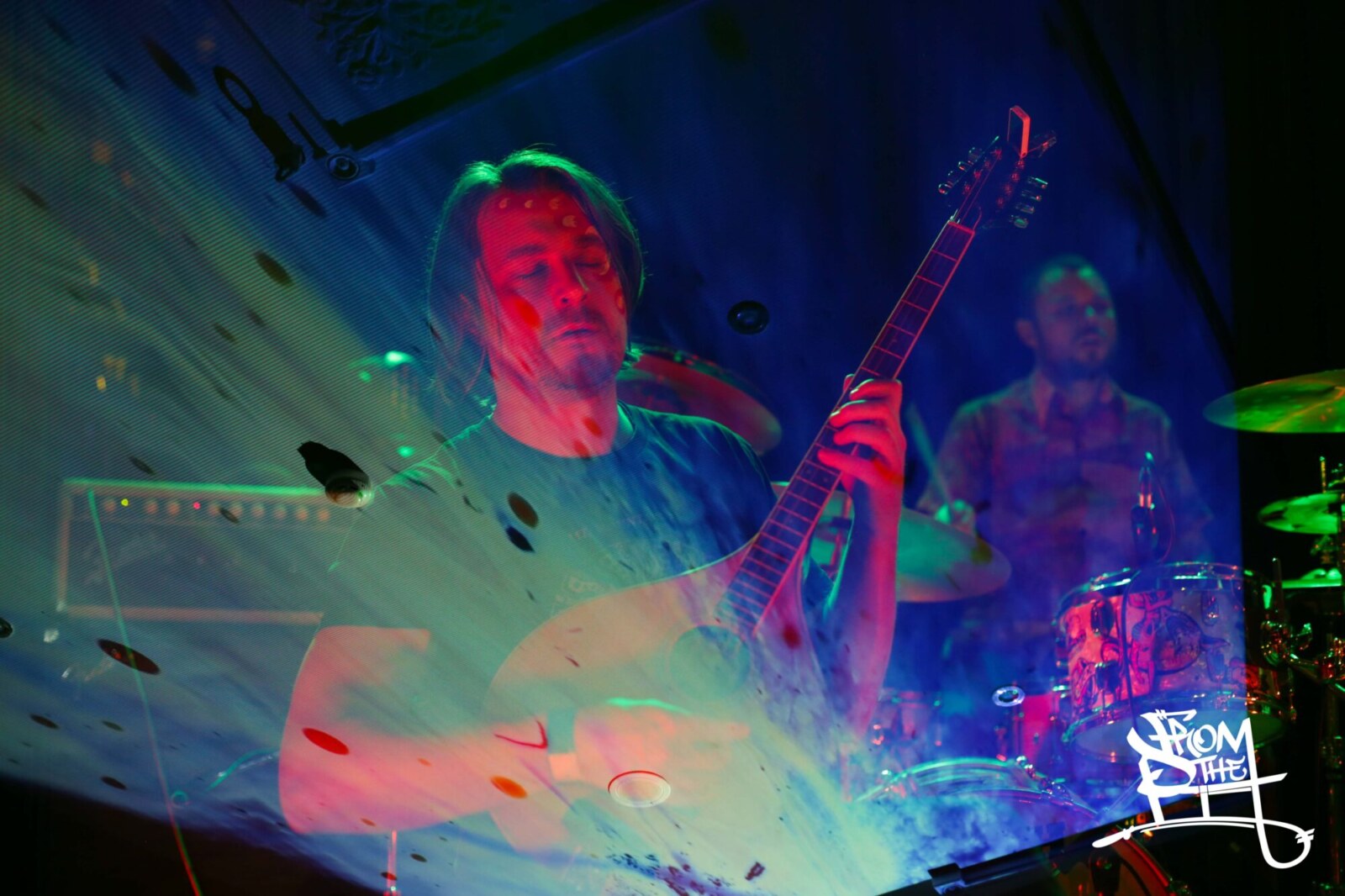 What was the main concept when forming Hashshashin?
Lachlan R. Dale: At the time there were a few things swirling around my head. I borrowed a Fender Bouzouki from Tim Brown of Serious Beak and Squat Club, and it inspired a new sound and a handful of riffs. I liked the dry, overdriven tone that the shoddy stock pick-ups had, and it was fun to run it all through my pedalboard.
I had already started drifting towards Eastern musical traditions, and so I wanted to establish a project that would allow me to delve deeper into that world while still maintaining the elements of polyrhythms and drone that were featured in my other projects.
When it came to assembling the band, I had always dreamed of playing with Evan McGregor. I was mesmerised by his drumming in Squat Club – particularly his ability to play complex polyrhythms while still retaining dynamics and groove. I had also recently convinced Cameron MacDonald of Five Star Prison Cell to move to Sydney with the promise of schoolies and collaboration. We hired out a little rehearsal space over the Christmas break and worked on a demo vision of 'Immolation'. Everything really just came together.
We didn't really have a sound or concept mapped out when we began. It's been a constant process of exploration and revision. As I've found myself increasingly interested in ideas of music as ritual, as inducing trance-states, and as expressing spiritual concepts, Hashshashin has provided me the space to grow.
'Badakhshan' was released on your wonderful label, Art As Catharsis. Would you mind telling us how did you start the label and how do you usually choose what to release?
I can remember going to gigs in my early twenties and just being blown away by the local scene. The music that was being made seemed more interesting than the global names I'd grown up on. Having some digital savvy – and having just discovered the wonderful platform that is Bandcamp – I decided to start having a crack at helping spread the world about these excellent artists.
Our first proper release was Serious Beak's 'Huxwhukw' (which I play rhythm guitar on). Both the label and this record turn ten in November of 2021, so I'm hoping to do something special for it.
Our approach to signing artists has changed a little over the years, but at heart we have a love for the Australian scene, time-signature changes, and polyrhythms. There are some other themes that recur in our catalog – cinematic, instrumental music; records that seem cathartic and urgent; and just interesting conceptual releases.
"I want to open up space for weirder, less polite, less safe forms of music."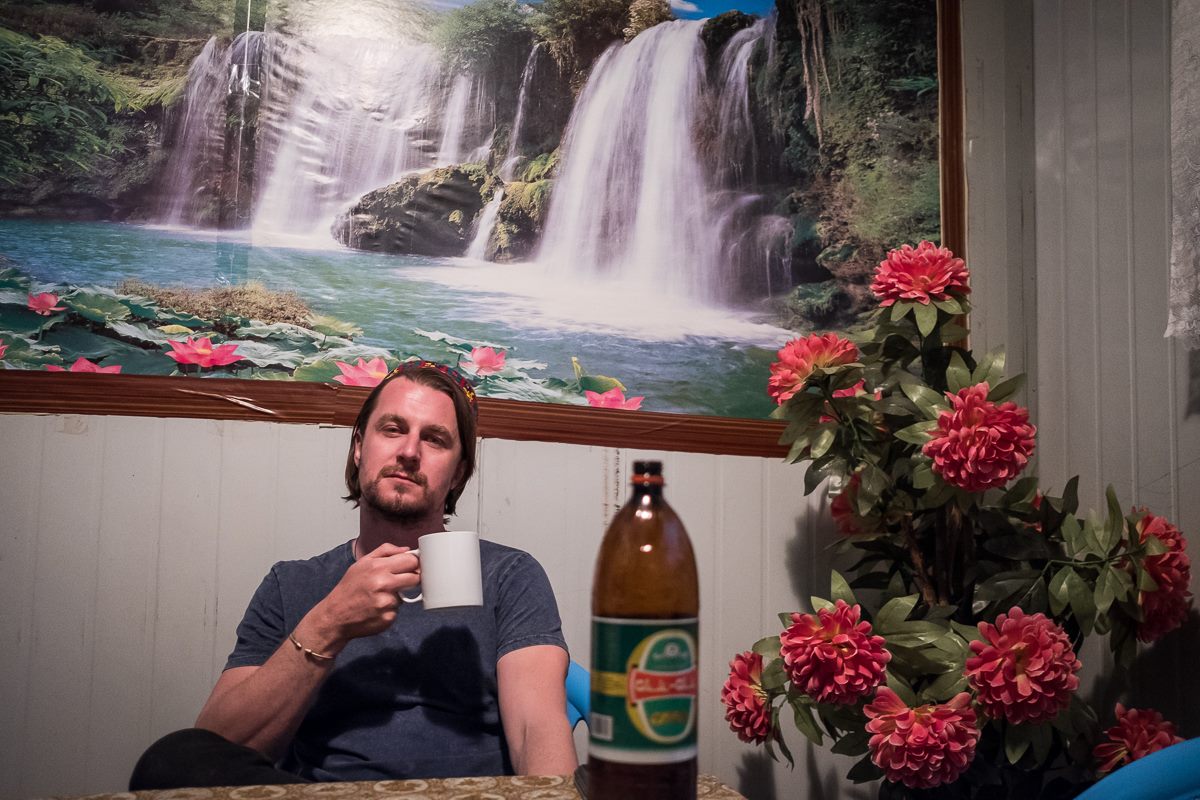 Do you follow any creed with the label? Most of the releases are related to you, but there are also some non-personal releases there.
I suppose I could define Art As Catharsis in contrast to what we oppose. I find 'genre music' – that is, music that sits firmly within established forms and conventions – very limiting. I'm still fairly confused as to why people feel like we need to rehash Nirvana or 80s post-punk for the millionth time. If that's what people are into that's all fine, but it's not for me.
I've come to accept that I must hear music differently to most people. I don't want cover bands. I want to open up space for weirder, less polite, less safe forms of music. I want music that is urgent and necessary – music that musicians need to create.
You are also active with Serious Beak and Adrift For Days, how about others?
Unfortunately both Serious Beak and Adrift For Days are defunct (as is Jxckxlz). You could call Serious Beak a progressive metal band, Adrift For Days a post-metal and doom, and Jxckxlz metallic hardcore. For me, those are all in the past.
These days I focus my energy on Hashshashin, who explore the intersection between drone, progressive rock and Eastern classical music. That band allows me to bring in aspects of the Afghan classical music I've been learning on rubab, and to explore new instruments like the Persian and Tajik setar.
Outside of that, I've spent a lot of this year working on my solo material (under my name Lachlan R. Dale). The concept is to layer simple drone loops and perform semi-improvised pieces that are at least partially inspired by North Indian classical music – as well as psychedelia and drone. With the pandemic and lockdown I've had a good chance to dive into some new sounds and concepts.
I also have an elusive duo project called Black Aleph with classical Perisan multi-instrumentalist Timothy Johannessen. Given he's down in Melbourne we haven't had much of a chance to play together this year, but we've been working on our debut album. In this case we're still working with drones, loops and improvisation, but matched with some Persian or Iranian instrumentation – daf drum, setar, tar and kermanshah. I'm really excited to see whether this will lead.
"I was inspired by religious myth, so it is unclear whether this person truly dies, or ascends/transcends."
It seems that you wanted to tell a story with 'Badakhshan'? What brought that about for you?
It's hard for me to separate the various ideas and influences that went into 'Badakhshan'. When it came to naming the tracks, I will admit that I plotted out a journey from the holy city of Qom in Iran, across the Panj river and through the region of Badakhshan – which is a region which sits between Afghanistan to the south and Tajikistan to the north. The journey ends as we cross through Kashgar in north western China, and finish in the Taklamakan Desert, whose name means 'the place of ruins'. The individual we are following perishes in a sandstorm – which would have been the end of countless caravans across the history of the silk road. I was inspired by religious myth, so it is unclear whether this person truly dies, or ascends/transcends.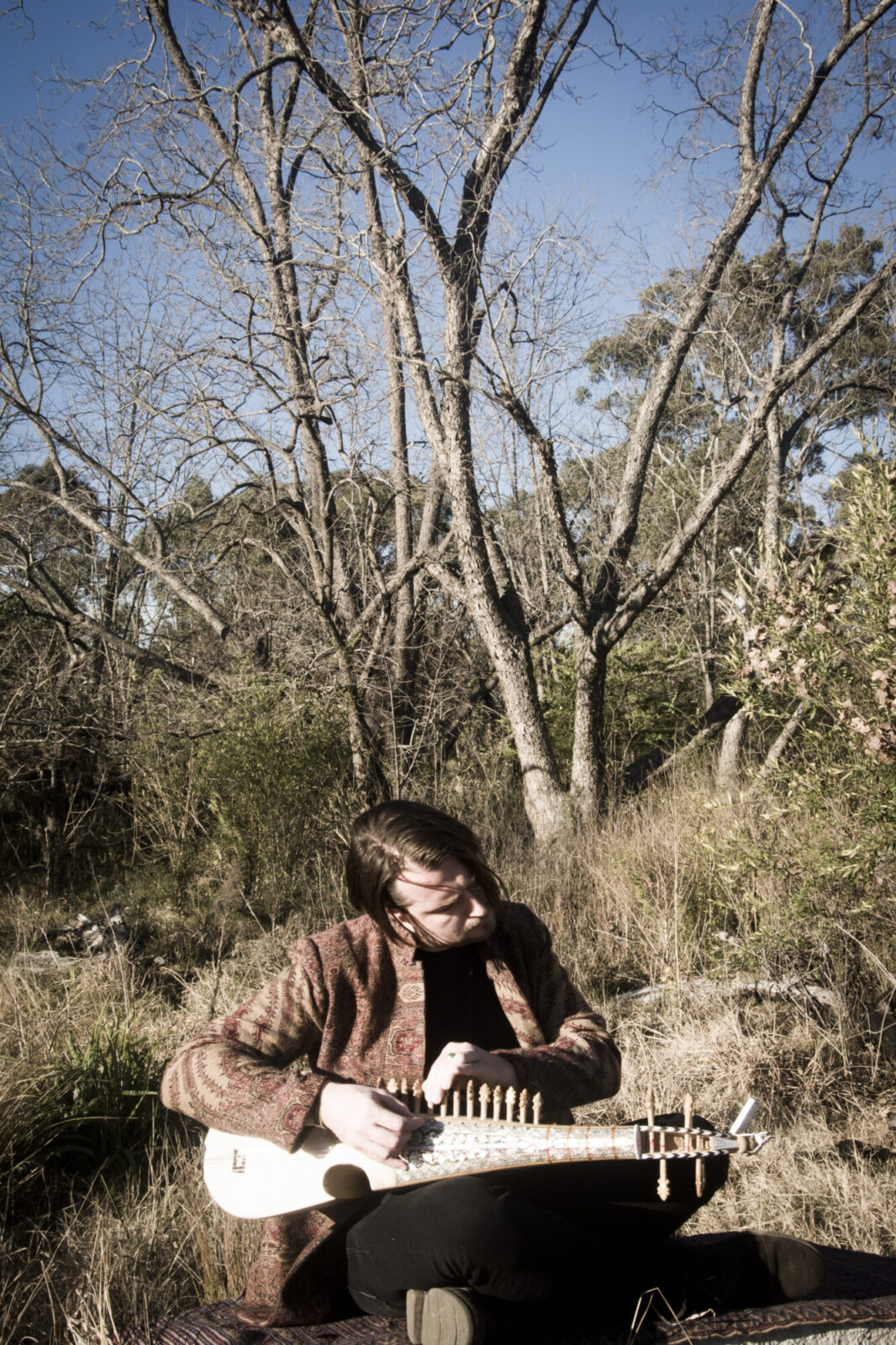 The journey maps some of my own travels – geographically, spiritually and musicially. In 2017, I travelled with my partner and a few friends through the Pamir Mountains of Kyrgyzstan and Tajikistan, and spent a little time on the border of Tajikistan and Afghanistan. It was a very special trip.
One day in the high Pamirs, we came across an abandoned Soviet radar dome. I took the instrumental I was carrying, a Kyrgyz komuz, and improvised a little piece of music inside. Eventually that became part of a short film about the region, Aftaab e Badakhshan (The Sun of Badakhshan), which Conor Asheligh put together.
What does the name "Badakhshan" and "Hashshashin" refer to?
I've mentioned earlier that Badkahshan is a region that covers part of northern Afghanistan and southern Tajikistan, and bordering Pakistan and China. The people in the region are predominantly Ismaili Muslims, whose practices and beliefs are a little similar to Sufis. They pray to saints whose shrines are adorned with ibex horns, and perform madah – a sung form of religious poetry often performed with rubab, tanbur, Tajik setar and daf.
Hashshashin is a reference to an Nizari Isma'ili sect who lived in the mountains of Persia 750 to 900 years ago. Their founder, Hassan-i Sabbāh, used espionage and assassination to compete with the larger powers that surrounded the region.
Hassan-i Sabbāh and his followers are the subject of some fairly distasteful mythologising, which started with Marco Polo. The 'order of assassins' has become a lazy, Orientalist trope. I have no wish to follow this, but I can't help but see some similarities in the fact that I, a Westerner, am attempting to engage with various Eastern musical, cultural and religious traditions. I can't help but have my understanding distorted by my upbringing.
How do you usually approach music making?
My preferred way is to find a simple figure that somehow resonates with me, and to play it endlessly by myself. Eventually I bring this to the band and we built a song around it.
Can you share some further details how 'Badakhshan' was recorded?
We recorded with my long-time friend and musical collaborator Tim Carr at One Flight Up. It's a fairly sprawling album – I recorded on the 12 string guitar, Irish bouzouki, Persian setar, Pamiri setor and Afghan rabab. Our drummer Evan played drums, various percussion, Moroccan krakebs, frame drum, harmonium and didgeridoo.
As ever, both Evan and Cam were impressively fast in recording their parts. Then they abandoned me to four days of hell trying to get to grips with all of my various instruments. It was not an easy recording for me.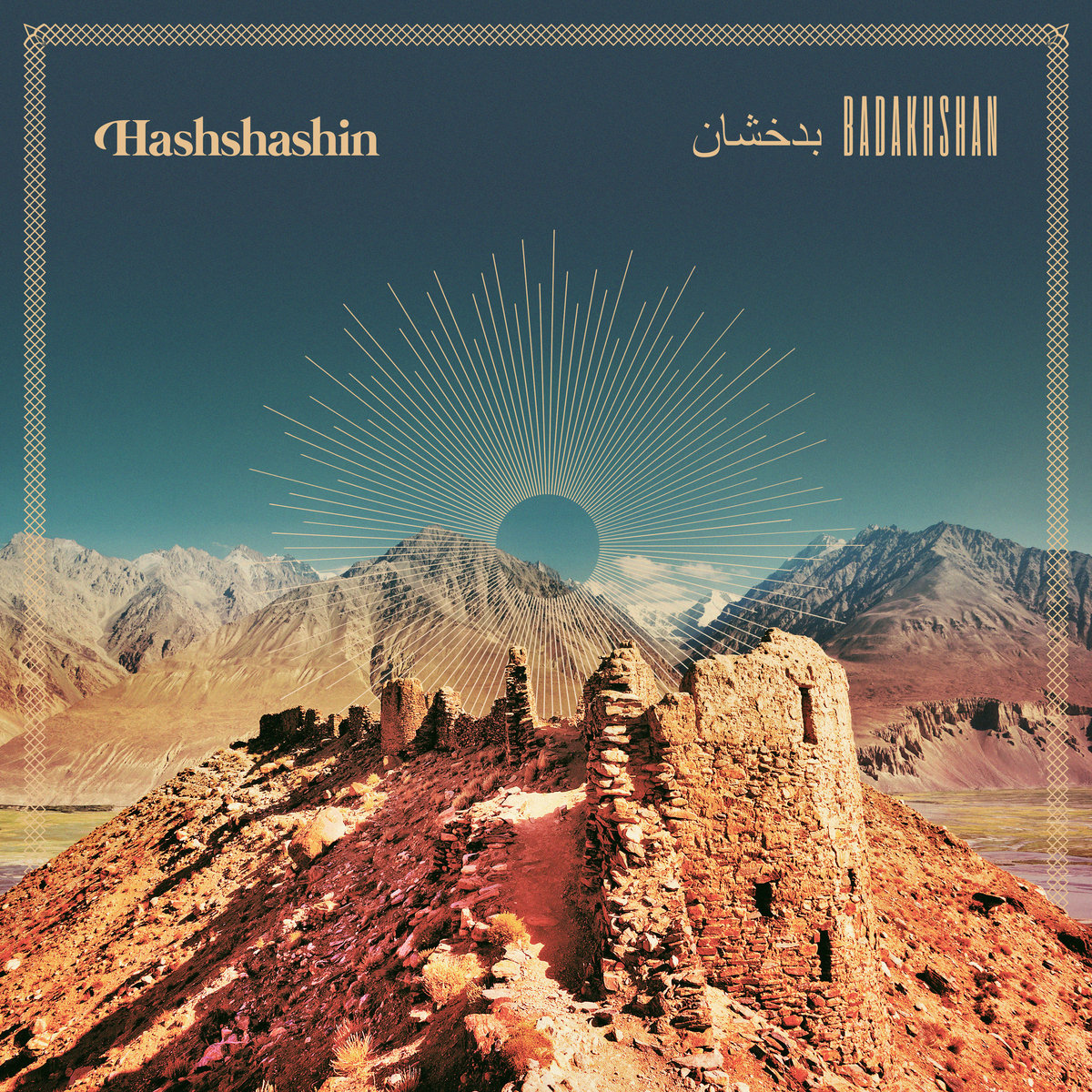 How pleased were you with the sound of the album?
I'm fairly pleased. So much of this is new to me – how to record instruments like the Afghan rubab, how to best amplify something like the Persian setar. Like I said, I didn't find this an easy album to record, so I'm happy with where we landed.
What are some bands/musicians that have a big influence on you?
These days I would have to say Pandit Nikhil Banerjee, Ali Ghamsari, Tigran Hamasyan, Homayun Sakhi, Bill Frisell, The Necks, Efren Lopez, Qais Essar, Ustad Shahid Parvez Khan and Ustad Rahim Khushnawaz.
In earlier years I might have included Earth, Le Trio Joubran, Secret Chiefs 3, Neurosis, Meshuggah, Squat Club and so on.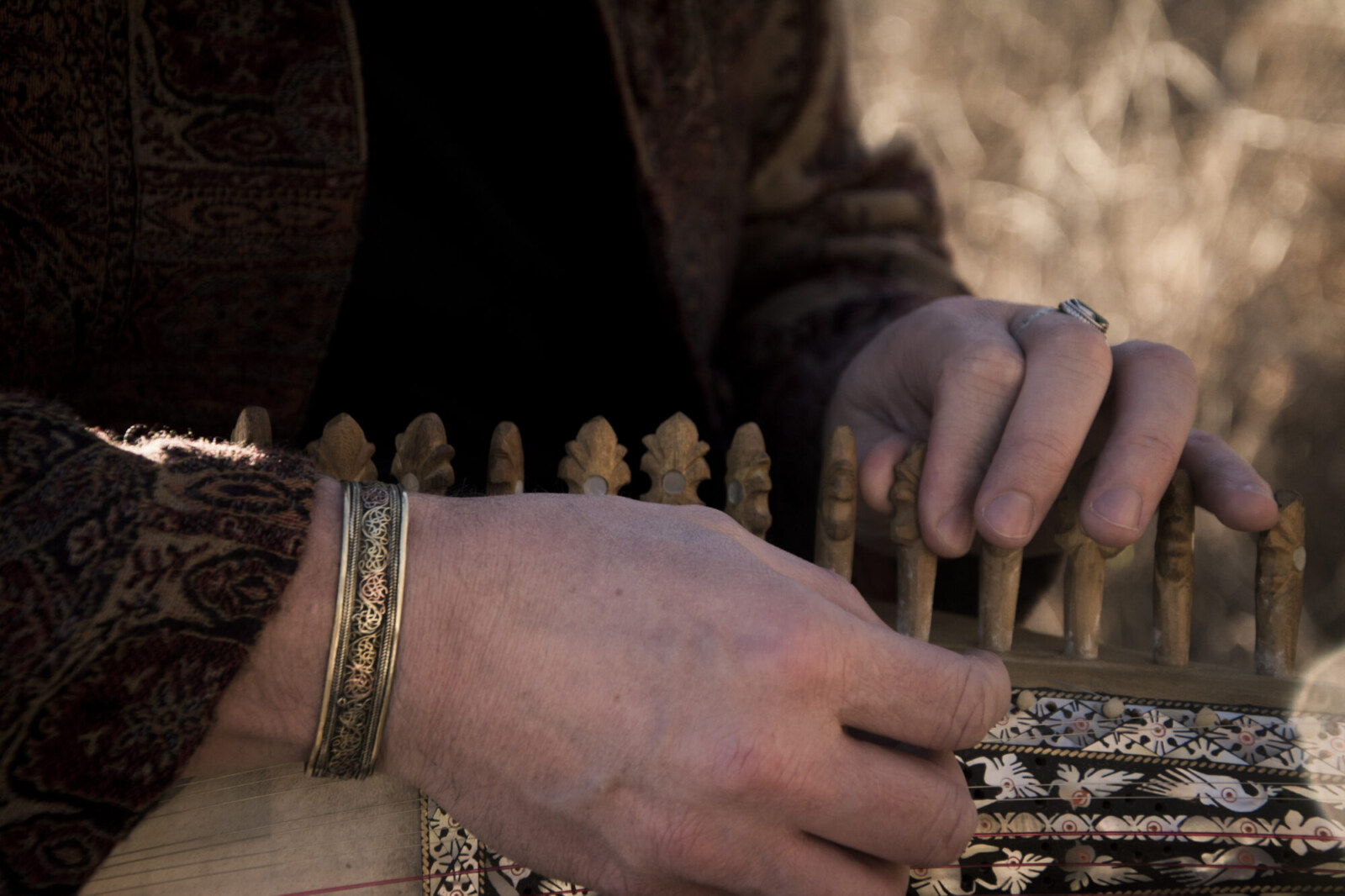 How important is improvisation for you?
Before this year I was utterly hopeless at it. Occasionally I would have bursts of inspiration and let my playing drift until I found something interesting, and this would generally form the basis of a new song. But this year I've really focused on becoming more comfortable with improvisation (hence my solo project). I take inspiration from the classical music of North India, Afghanistan, Iran and the Arab world, where you might have particular themes or rules that inform the parameters of inspiration (though my music is by no means as sophisticated as those traditions are).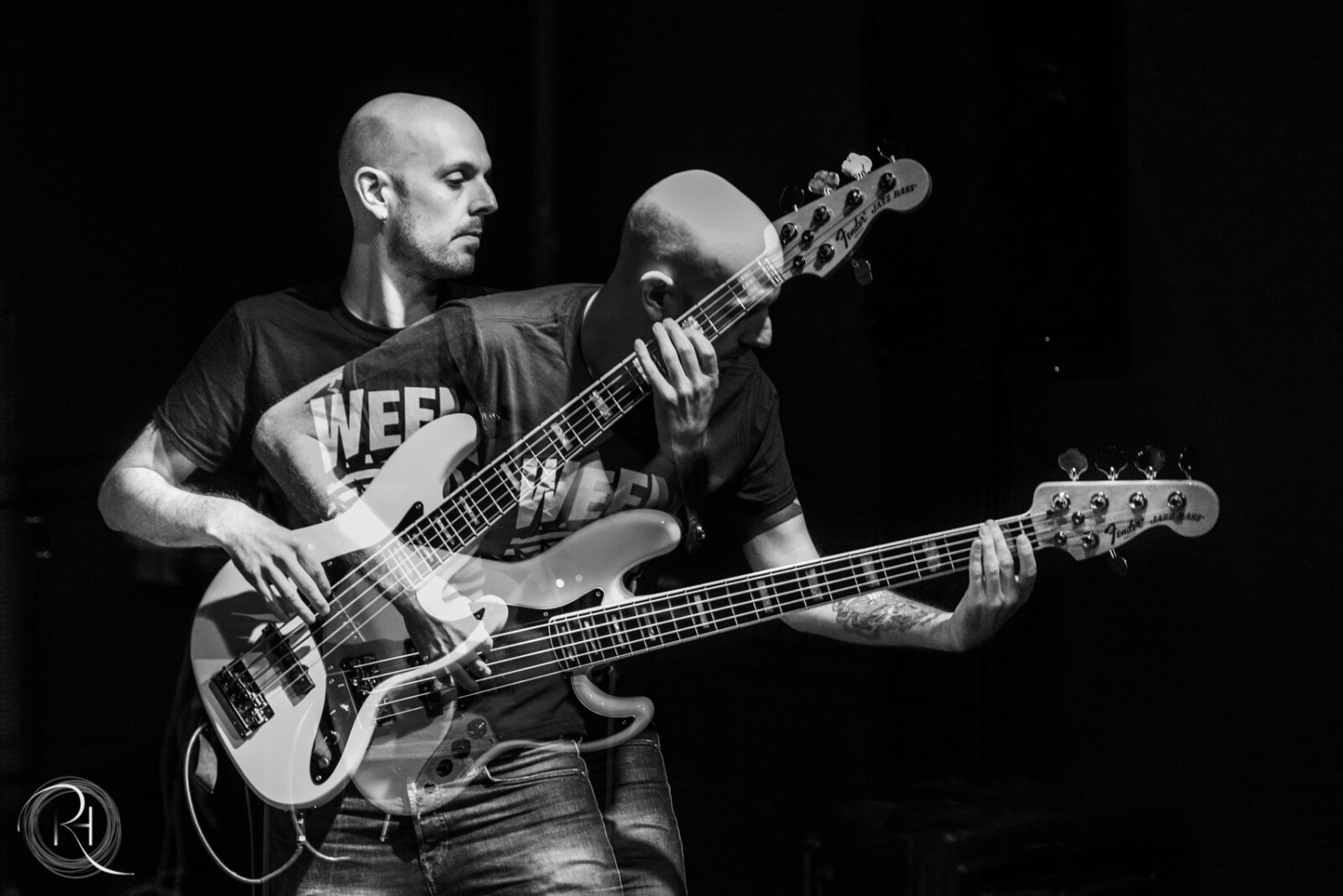 How are you coping with the pandemic as a musician and label owner? What are your predictions for the music business?
I've been very lucky. Our record label sales haven't slowed, and I am fortunate enough to have a day job outside of music. But I've seen a lot of professional musicians struggling this year, and it's heartbreaking.
Who can tell where the 'music industry' might go. At this point there are so many micro-scenes, and competing models. I'm heartened by the fact there seems to be a backlash against Spotify, and a growing appreciation for Bandcamp.
Let's end this interview with some of your favourite albums. Have you found something new lately you would like to recommend to our readers?
I haven't been very good with new music, just given there is so much older music from Eastern countries I'm still discovering. If forced to name some, I'd say 3,14's 'Bombyx Mori' (which features Efren Lopez), Moses Sumney's 'Græ', Tigran Hamasyan's 'The Call Within' (though I have to say I was a little disappointed… still 'Levitation 21' is my favourite track released this year), and Ustad Saami's 'Pakistan Is For The Peaceful'.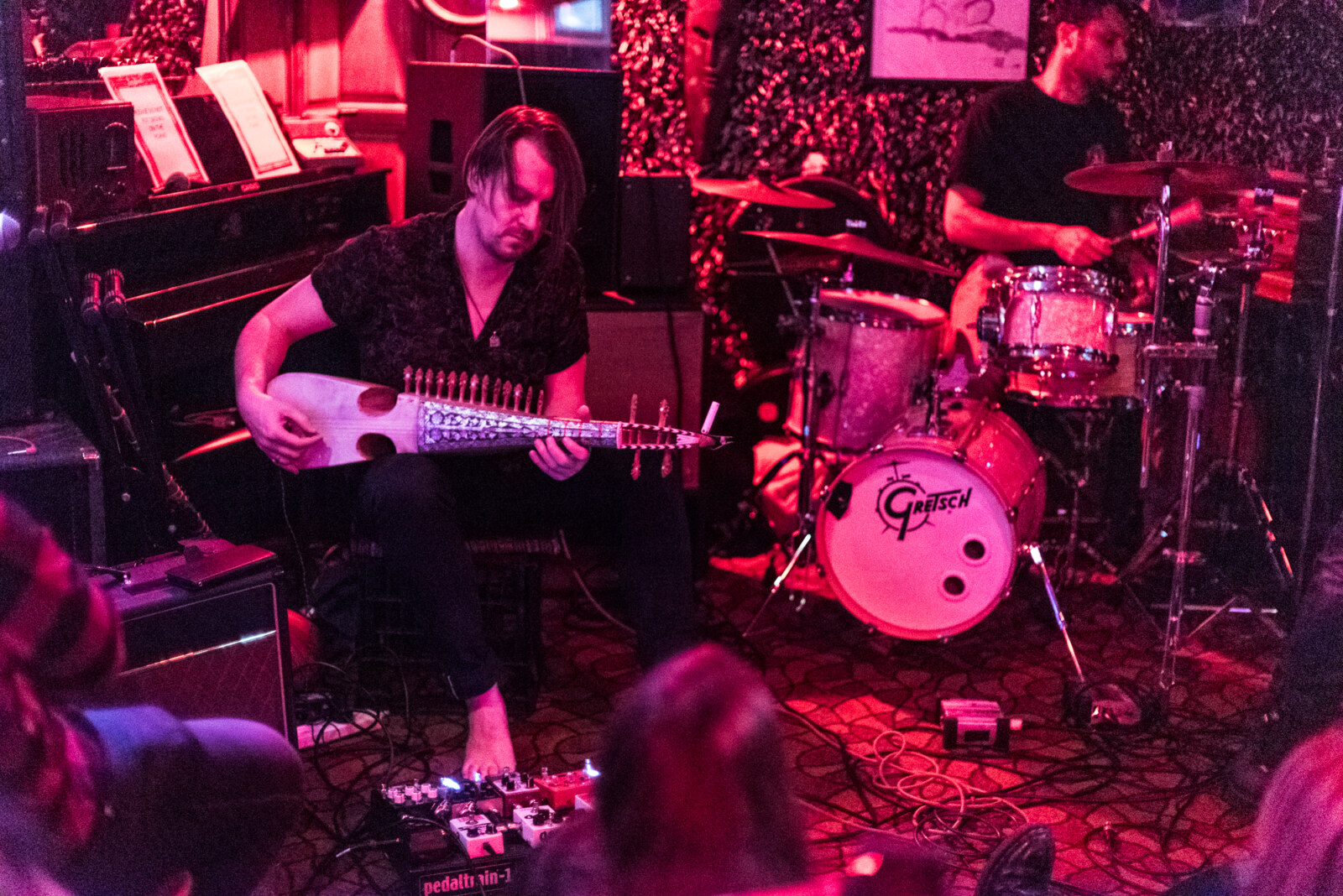 Thank you. Last word is yours.
Thank you for taking the time for this interview. I really appreciate your interest in my music and the record label. Publications like yours are why little niche labels like mine can survive. Lachlan R. Dale
Klemen Breznikar
---
Hashshashin Facebook / Instagram / Bandcamp
Art As Catharsis Official Website / Facebook / Instagram / Twitter/ YouTube / Bandcamp
Worlds Within Worlds Facebook / Instagram / SoundCloud / Bandcamp
Lachlan R. Dale Official Website