'Psychedelic States: The Dakotas In The '60s'
For the past twenty-odd years, the Gear Fab label has been making our lives brighter by reprising cool and obscure albums from the late sixties and early seventies. The Orlando based roster – which is operated by Roger Maglio – also hosts a series called 'Psychedelic States;' where each volume features singles recorded by bands from select American states. To date, Gear Fab Records has released two dozen installments, with its current offering coupling North and South Dakota groups onto a solitary disc.
---
While none of the acts appearing on 'Psychedelic States: Dakotas In The 60s' achieved mainstream success, a number of these entries did net regional recognition and are remembered fondly by those who were there. Unlike recent times, back in the sixties, local radio stations supported their homegrown artists by airing their vinyl efforts and gigs were plenty, leading many bands to be looked upon as real deal superstars in and around their vicinity.
Striking a taunting swagger, 'Watch Me' by the Tracers signs on as a memorable cut on the collection, along with a pair of brash and brawny tunes from the Embermen Five – 'Fire In My Heart' and 'Baby I'm Forgettin' You' – as well as 'Ride On' from the Torres that resonates with poptastic melodies and achingly boyish vocals. Other strong songs on 'Psychedelic States: The Dakotas In The 60s' are the stirring acid-laced rock of 'I Love Life' by the Dischords and 'Did Ya Need To Know?' from Dale Gregory & the Shouters, which hammers a thumping Bo Diddley inspired beat to a splash of quirky guitar and piano interludes.
Logging in as further fine tunes are the Train's wild and frantic 'You Make Me Feel Alright' that boasts a screechy singer resembling a male Janis Joplin, and the Gemini 6's 'Two Faced Girls,' a catchy dance ditty combining strains of Motown styled soul with poppy teen idol appeal. Then there's the Mystifying Monarchs pumping out hooky organ fills and enthused harmonies on 'Soldier Of Fortune,' where the Chateaux's 'Reference Man' pursues a hard rocking path, topped by the wiggy sound of a wah-wah guitar.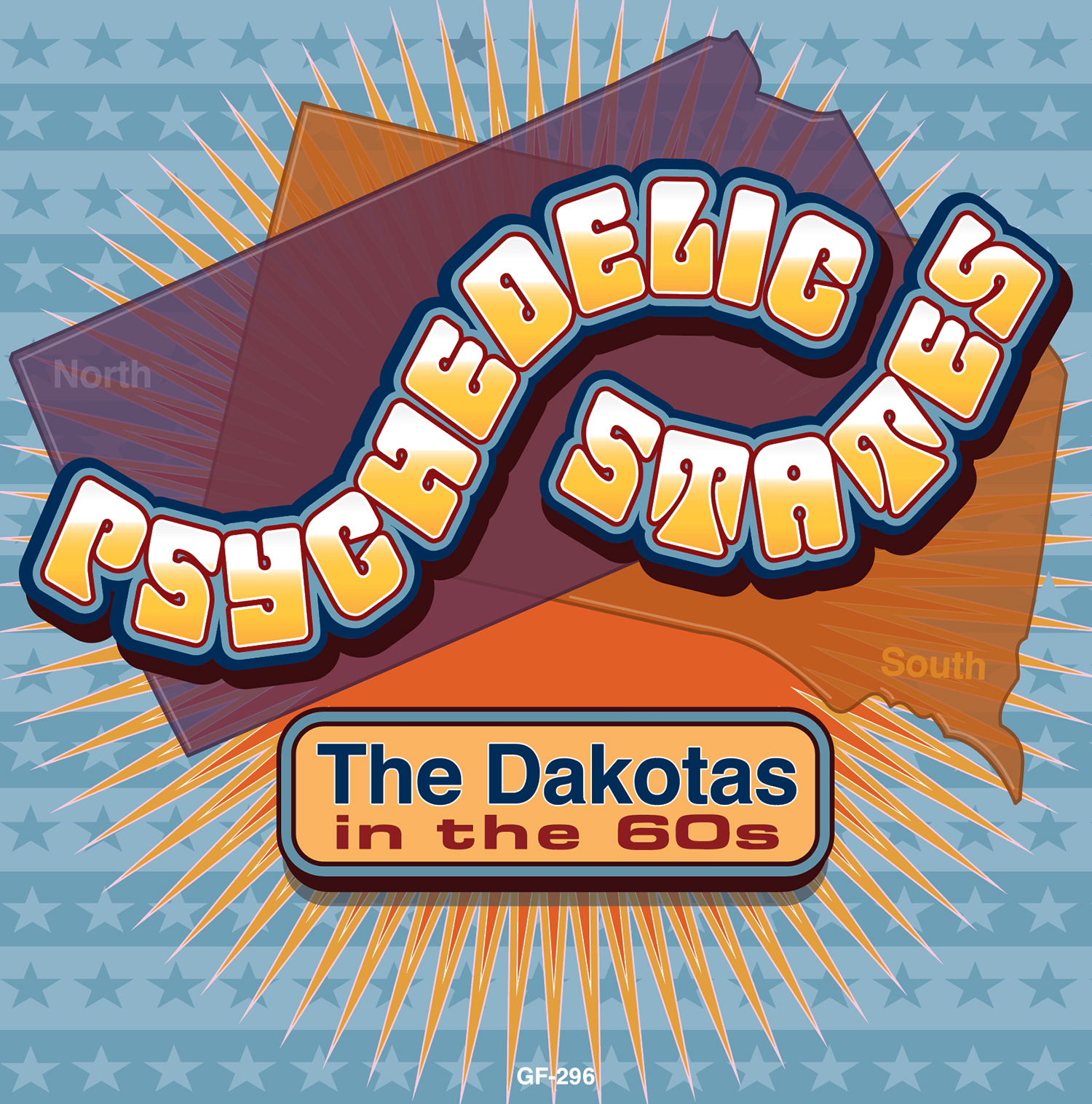 Promoting a mettle mash up of grainy garage pop, hand-wringing ballads, heavy rock and yes, moments of psychedelic reveries, 'Psychedelic States: The Dakotas In The 60s' serves as a testimony to the Gear Fab label's commitment to ensuring these bands – who were young, hungry and bursting with passion for the music they played – are not forgotten.
Beverly Paterson
---
Various Artists – 'Psychedelic States: The Dakotas In The '60s' (Gear Fab Records 2021)