Pressor | Interview
Russian metalheads Pressor aren't newbies even though they didn't release much. They've spent eleven years moving from ugly sludge'n'stoner towards loose psychedelic rock.
---
The band's founders Anton Khmelevskiy (guitars) and Stas Vasilev (guitars, vocals, synths) finally have some time to answer few questions.
Hi guys! How are you? 
Anton: Hi. Not bad, actually. There was a certain period of apathy at the beginning, which quickly faded away when we realized that we really had something to do at this time. So we calmly finished work on the single 'Twist the Bliss', and video for it, shot a couple of studio videos, and continued work on the new album. So the quarantine is very productive.
Stas: When the quarantine just started, everyone was talking about some free time. Bullshit. It seems that in the monotonous days it became even less. Lack of concert and tour lists also does not add positive at mind. When you don't see live feedback from your music for a long time you start to forget why you do it at all.
When things got easier at the end of the summer, we gave a presentation of the single and a few shows. We also recorded a couple of singles. By the way, one of them has already been released — this is a rather sudden cover of the Beatles.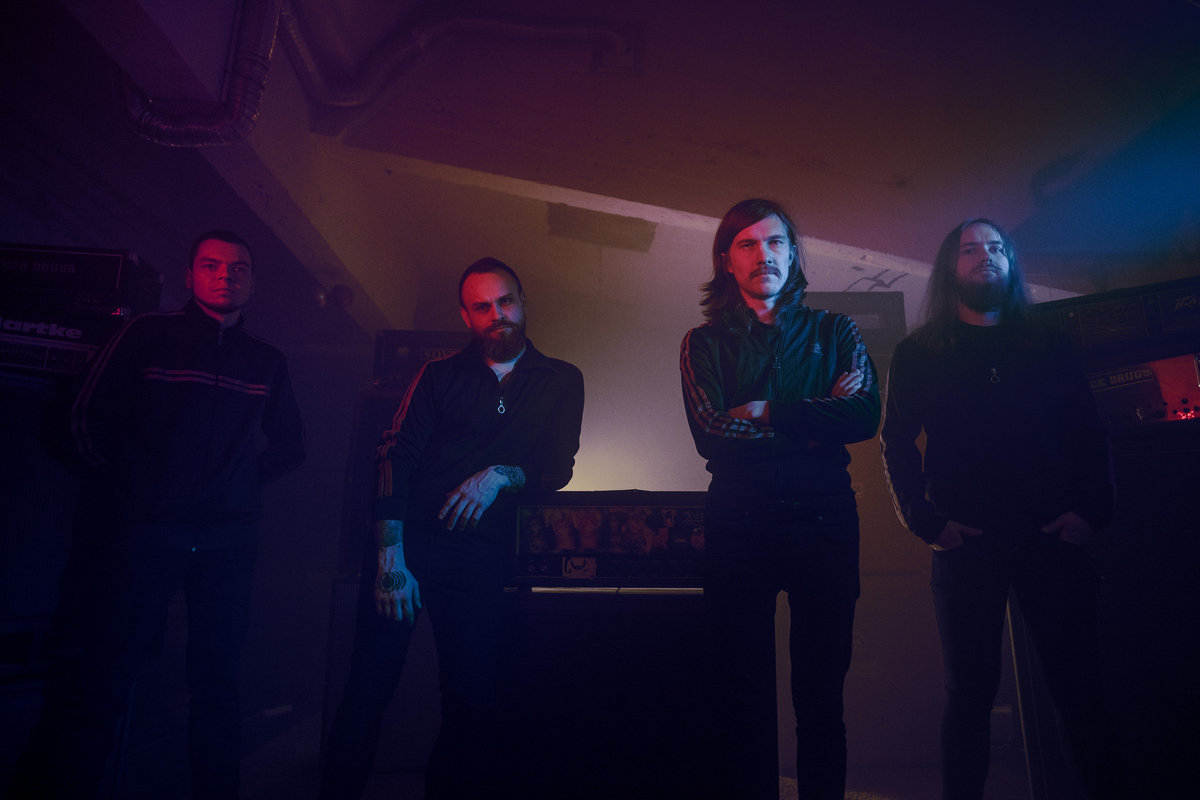 "80% of the upcoming album has already been recorded."
Six years ago you said that you don't have new album yet "cause you need mature material and you don't want to haste."
Amton: Things has changed since those times. Creating new tracks and recordings takes on different speeds, so 80% of the upcoming album has already been recorded. But though we still spend a lot of time at mixing and mastering new material.
Stas: Hah, the intensity of our "not to haste" thing periodically makes me panic. The situation has really changed. When we wrote those words, we already had some stagnation in ideas. It was not clear where to go, because sludge for the sake of sludge did not warm the soul and producing the same type of material is not in our spirit. Five years ago, we moved to Saint Petersburg for new inspiration, experience and environment, and it worked.
Two years after the release of 'Weird Things', we developed and recorded the base (drums and guitars) for our first full-length album. This was the fastest stage. Now there is a process of electrification and filling up with small things. It always takes a very long time, because it is based on experiments-you almost never know what will happen in the end. Usually we want to expand and condense our sound a little bit more.
As a result, the album will have five epic songs and a little bit of everything on top.
Okay, we spoke with you not long ago after the release of Pressor / Diazepam / Soom split. Both of your companions on this split are disbanded and Pressor lives on. What does motivate you to slowly crawl onwards?
Anton: I think this is all happening at the behest of the great magnet, we are just following the path that we once chose, moving through the universe, changing as a band and evolving in music. We have come an interesting way and now it looks like we still have a lot to do. There is a suspicion that stopping halfway is not quite right.
Stas: We're probably very, very slow. We don't exist, we're just slowly falling apart, heh. In general, we have changed members a few times, but the core remains the same and now, in my opinion, we have the strongest band in its existence. I don't really know what the point is, but I'm glad we're all looking in the same direction right now.
Back then Pressor was known as sludge'n'stoner band then it seemed like you transfer on some crazy psycho stoner train with 'Weird Things' EP (2018) and now we have another EP 'Twist The Bliss' where you go deeper in psychedelic rocking experiments with some fuzz left in songs' core. What did lead you to such changes? Didn't you feel enough shit in you to carry on this dirty stuff as before?
Anton: I guess that's what usually happens, and at some point you realize that you've already done enough dirty shit to try something else. Or not.
Stas: Discovering new music, understanding how its properties can be transferred to your music, and, as I wrote, moving to the right place. Inspired by the expanded sound palette and electricity, the material we had at the time of the relocation was reinterpreted and released as 'Weird Things'. Then I wanted to go further. Our experiments cut off some paths and highlighted others. 'Twist The Bliss' came out even more unusual for us than we originally planned. But this does not mean that the rest of the new material will be similar to it and we will no longer have dirt.
Russian sludge scene made an impression of pretty tight communion. Do you feel yourself a part of it nowadays? How situation had changed for last five years?
Anton: Actually, over the last five years, we've become a little less involved in the stoner and sludge scene, especially recently. And this again happens quite spontaneously, being in St. Petersburg, we constantly collaborate with different groups, festivals and musicians. If you've heard something about the Ohm collective, you might understand me better.
Stas: Stoner sludge scene was very supportive when we first started. As the sound forms changed, so did the our surrounding changes. It seems that recently we have been playing with Stoner Bros only as opening acts for foreign bands. But I'm not worried about it. I'm kind of more pleased to see that our music hit someone at a non-core event than at a stoner concert.
'Twist The Bliss' songs were recorded at famous Dobrolet Studio – a big deal! 
Anton: Perhaps we just wanted to go to another level of recording our music and reach our full potential in a competent Studio. However, we also returned to Dobrolet Studio to record the full-length album
Stas: This offer came from our drummer. He got some various session work from time to time and he wrote drums for someone in there place. He was very impressed with the sound and insisted that we record there. Well, considering that we haven't recorded anywhere else except in basements before, it was interesting to get this experience.
It felt really different, if only because we had a live record session, it was the first time we recorded together at the same time. But the beautiful sound did not play into our hands everywhere. The drums were great, but the guitars seemed to lack of our garage-like sound. Partly it explains some of the fuzz left in songs' core you're talking about. But there were a lot of synthesized tracks and we used them. For our albums, we also wrote live on Dobrolet, but this time we re-amped our guitars in our cozy factory basement, in the usual rehearsal environment.
The group is located in the ancient city of Kostroma, how much of Kostroma is in the veins of the Pressor now?
Anton: Perhaps a little less than before, but I never gave up my roots, although a lot of things have clearly changed in the last five years in another city.
Stas: I don't know, I don't think I've ever felt any special connection with my small homeland. Nor musically, nor personally. But the fact that we have become less Kostroma is for sure. At least because half of the group is no longer related to it. For me, this is a great city to spend a weekend there and see parents, but no more.
How far did you go on Russian territory? What is the most savage place where you played live?
Anton: Of course, many people understand that Russia is a very large country, but you also need to understand that the distances between localities in Russia are very large. Therefore, we often realize that if we want to, we can't get a tour to a particular city, but we try. Over the past 8 years, we have completed about 11 tours and about 7 of them in Russia. It's hard to say which place in our tours was the wildest, but most often this can be said about deep-provincial cities, where you can easily get under the police's hand, get involved into a fight with orthodox activists or just rural drunks. Tours in Russia are undoubtedly very colorful and memorable, but recently, we have been exploring more and more foreign territories in our tours.
Stas: It seems that the farthest city we reached was Chelyabinsk. And not to say that it would be worth it. There are also very tiny towns but with their own close-knit community. This pleases. As a result, recently we have stopped for 5-6 not so distant, but welcoming Russian cities.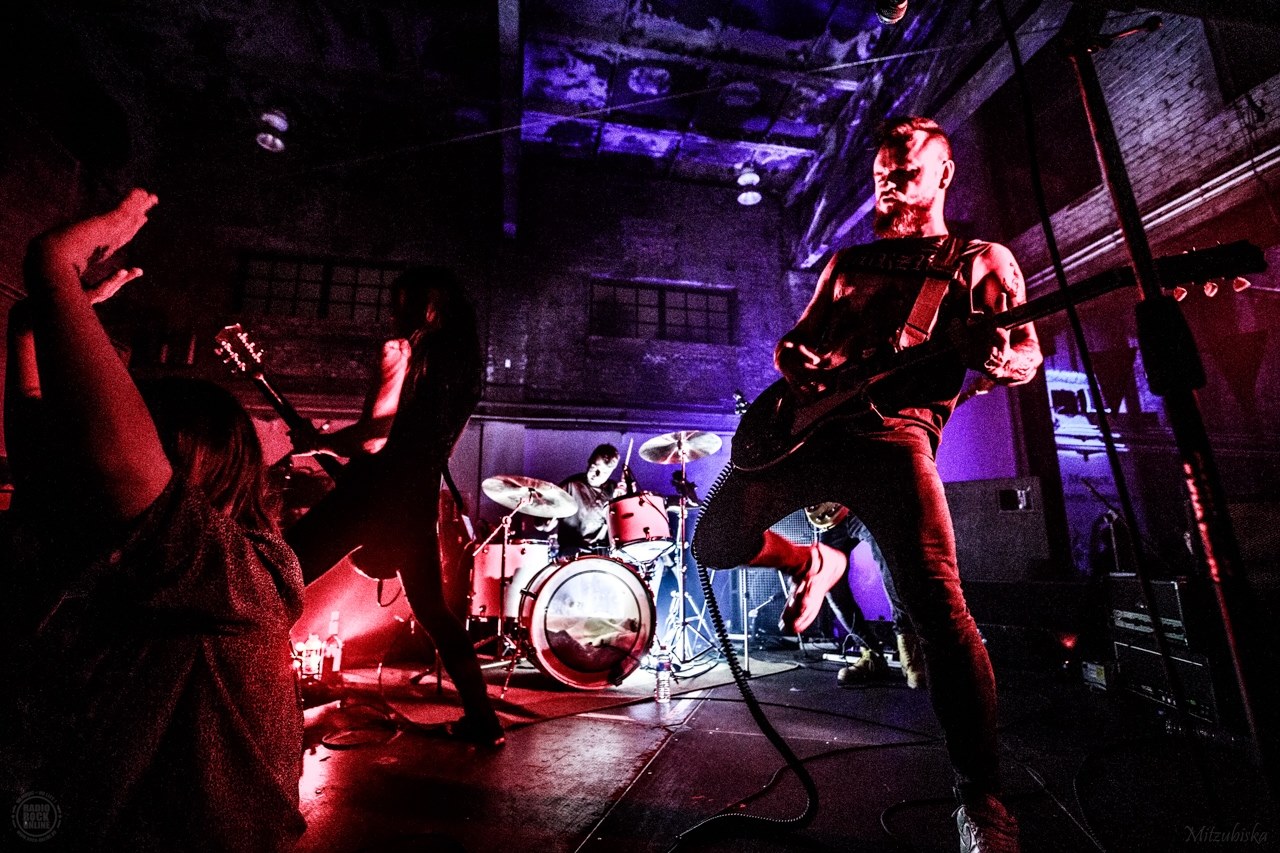 How often did you play abroad since 2014?
Anton: We were in Europe for the first time in 2014 and only continued in 2018. In total, we have held five tours abroad, of various duration, from 3 days to 3 weeks. I would like to go more and more often, but so far we are slowed down by the fact that we do all the tours ourselves, without the support of any booking. Well, and canceled spring 2020 tour.
Aleksey Evdokimov
---
Pressor Facebook / Instagram / Bandcamp / YouTube