'Wanna Be My Daddy?' by Mystic Peach
Southampton trio Mystic Peach return today with eerie new video 'Wanna Be My Daddy?'
---
'Wanna Be My Daddy?' is a spectral slice of grunge rock that isn't afraid to tackle the tough questions and confronts vulnerability head on, with the lyrics acting as glorious juxtaposition against waves of psych rock and garage. Singer Curtis Gale details the track further:
"'Wanna Be My Daddy?' is a story of experience about how the comfort in your own sexuality can be threatening to certain people. Small town mentality, prying eyes and assumptions giving rise to the purest form of irony. The questions, the staring and unsubstantiated accusations can go unnoticed even in your busy life. But when people go out of their way to make sure you know, what are you meant to do? I guess this shows how I feel. Do you want to tease me? Do you want me to feel vulnerable for you? Do you want to be my Daddy? It's tiresome. Long story short, it's uncomfortable questions for uncomfortable men."
After sharing stages with the likes of Temples, Psychedelic Porn Crumpets, Black Midi, Snapped Ankles and Black Lips and securing coveted spots at The Great Escape Festival and New Colossus Festival before lockdown, the band have been able to hone their bewitching live show, ready to return when the pandemic subsides.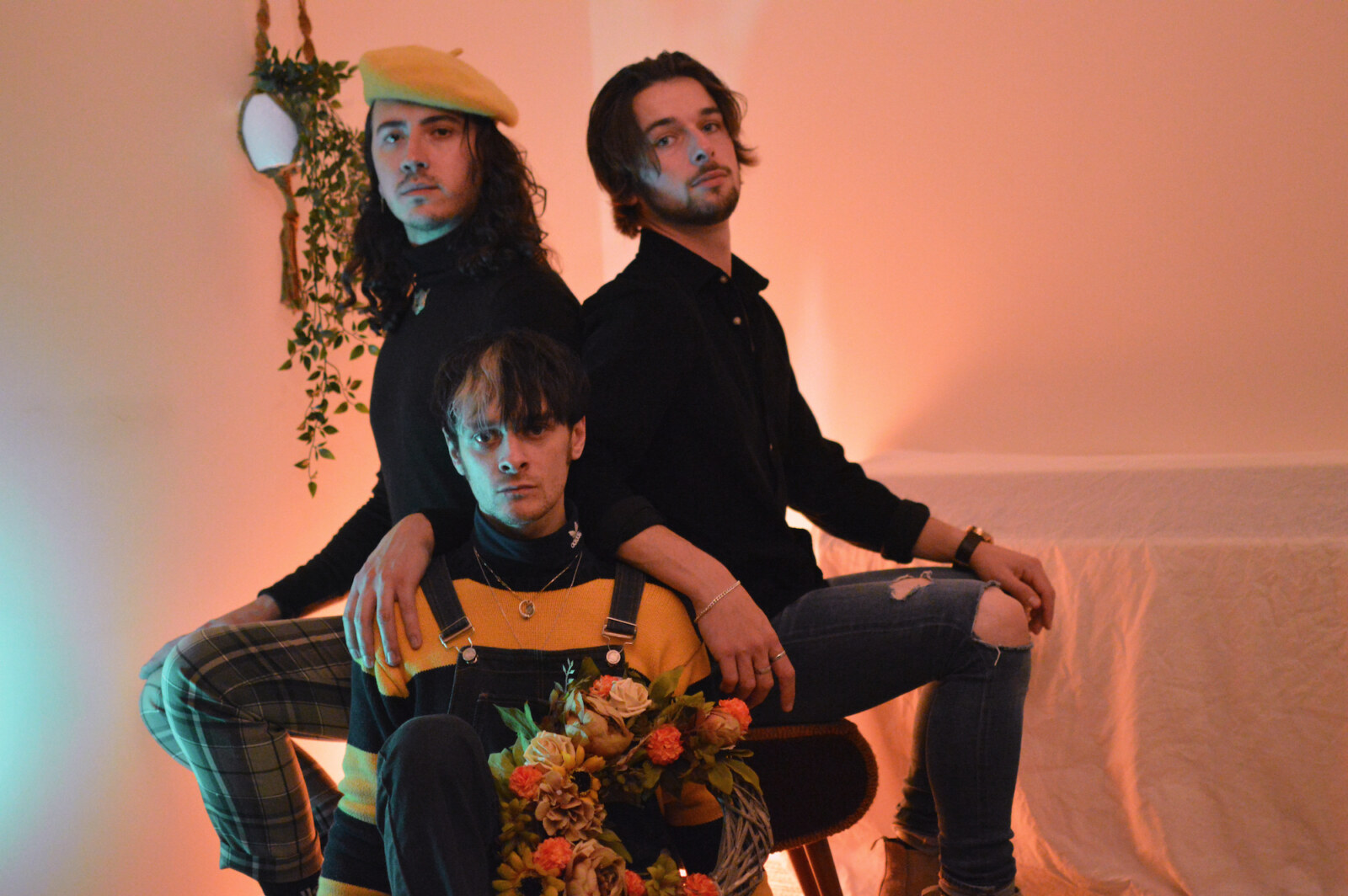 'Wanna Be My Daddy?' is out now via Honeymooner Records
---
Mystic Peach Facebook / Instagram / Twitter / Bandcamp / YouTube / Spotify / Soundcloud
Honeymooner Records Official Website / Facebook / Instagram / Twitter