Umbra | Interview
Unreleased heavy rock from 1971-1972! Umbra formed in Denver. This heavy psych influenced band was active until 1972 and recorded quite a lot of material that was recently released on Lion Productions.
---
"Umbra is a shadow on the moon."
Would you like to talk a bit about your background? Where and when did you grow up? Was music a big part of your family life?
Steve Faulkner: I started private snare drums when I was 9 years old. Played it for four years before I started drum set lessons. Took private set lessons until I was 17. Grew up in Denver, Colorado [was born in 1951]. I was in independent orchestras and school band growing up.
Yes, music was a big part of my family life. My mom worked for a wholesale record distributor in Denver. Later, she moved to California and worked for RCA Records.
When did you decide that you wanted to start writing and performing your own music? What brought that about for you?
I was in cover bands until Umbra. Eric Frazee, Terry Lewis and I were founding members.
We knew from early on that we were going to be an original band, with enough cover songs to get gigs. It was about 80/20 originals to cover songs. We were together 6 and a half years. Played all of the time. Locally, and a LOT of road work.
What was the scene in Denver?
The scene in Denver was strong. A lot of diverse bands. People were very open to different styles of music. A lot of competition, but a lot of venues too. I think most of the bands were used to local and road gigs. It was a vibrant time for fresh ideas and how to use them musically.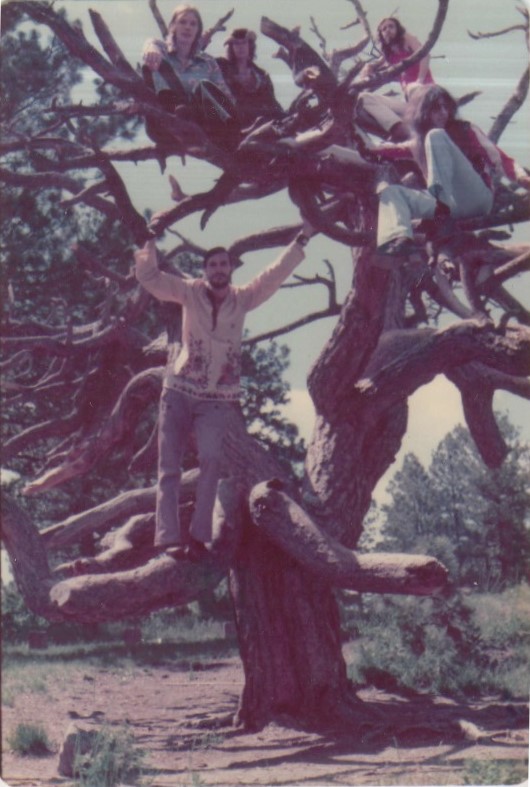 Can you elaborate the formation of Umbra?
Umbra started out as a 3 piece power trio. Eric Frazee lead guitar and vocal. Terry Lewis on bass. I played drums and sang as well. We then added twin lead singers. Gary and Larry Mann. They sang together since birth for the most part. It was a unique set up.
Larry left after a couple of years. Nick Stoner [Melliadis is his official last name] came in as a singer to team with Gary. Nick was also a very good acoustic guitar player. He also played a mean harmonica.
After a period of time, Gary left, and Nick stayed on through the duration of Umbra.
During all of this, Umbra purchased a 4 track Sony, and a two track Revox tape recorders. We set up a studio in Eric's basement. Before we played a gig, we would record a commercial for the gig, buy time on late night radio, and promote the gig in advance. Venue owners loved this, and it drew a big crowd for Umbra.
How did you decide to use the name 'Umbra'?
Here is how the name Umbra came to us. We wanted something that sounded heavy [because we were heavy], mysterious, short and would make an impression right away. We tossed around names, but nothing stood out. We then went to the dictionary. Took us to the U's in order to find Umbra. Umbra is a shadow on the moon. Now, as a side note, when we were a trio in the very beginning, we actually played a few gigs as Shallow Grave. Makes me laugh even now.
Would you recall some of those concerts and bands you played with?
As far as the bands I've played in, there have been many. Umbra played big gigs, small gigs, some festivals, some classy venues, and some dives. We played this one dive bar in Denver called The Eighth Infinity on 1st and Broadway. It was memorable for two reasons. One, it was A Dive. Two, it had some of the most amazing talent come through to play. One of the bands was Aphrodite. Snuffy Waldon was their lead player. He went on to write songs and scores for TV, and movies. He is still playing today.
Almost every band that played there was very good.
I played in a country rock band called Lightning County. Again, a lot of local and road work with them. Toured Europe with Lightning County.
Currently I'm playing with Secret City Band. This band has Nick Melliadis from Umbra as our lead guitarist and vocalist. We use to have Terry Lewis from Umbra on bass. Terry had to leave, and a bass player I played with in a previous band [Bradford Junction is now with us. His name is Nathan Baker. A very creative 5 string bass player.] Secret City Band charted nationally on the Relix top 30 jam band chart. We topped out at 17.
What influenced the band's sound?
Umbra was influenced by the progressive rock bands. There would be so many of these bands, it would be hard to give you all of the names. A few would be Gentle Giant, Mahavishnu Orchestra, Yes, King Crimson, Frank Zappa, and many many others. Also influenced by Led Zeppelin, Cream, Hendrix, and all of the heavies from that era. The band Taste with Rory Gallagher and Love Sculpture with Dave Edmonds were favorites too.
"We squeezed a hell of a lot out of a hell of a little"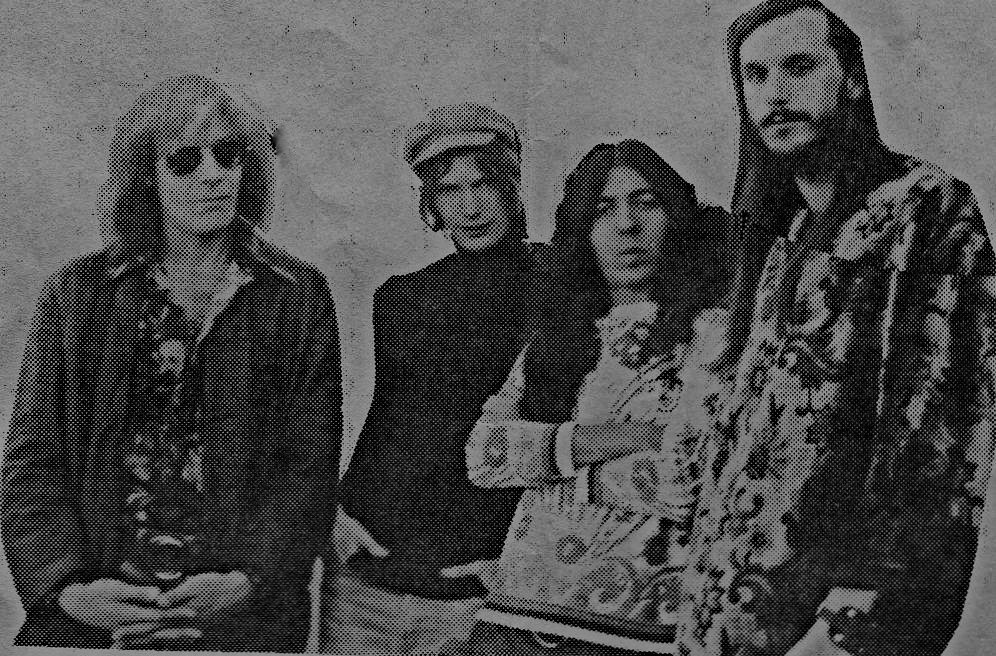 What can you say about the material that was released on vinyl last year? What kind of equipment did you use?
The equipment we used on the album was the 4 track Sony, 2 track Revox. I know I used a set of Ludwig drums, Eric used a Gibson guitar, I believe Terry used a fretless Fender. The recording was engineered by Terry and Eric. A self taught trial and error process that came out remarkably well considering what we had.
I always said "We squeezed a hell of a lot out of a hell of a little". I can't remember what kind of mics or amps we used. Sorry.
At this point I would like to say a few words about Vincent Tornatore owner of Lion Productions record label. He did the final mastering of our music. He put in a ton of time on our behalf. Vincent told me on many occasions, "I just have to put this music out. It is so strong."
Vincent is one of the most honorable, hard working guys in the music business. He does everything in a first class manor. The whole process from the packaging, the liner notes, the attention to detail all falls on Vincent. To this day, he and I stay in touch on a regular basis.
I will also tell you that our lead guitarist, Eric Frazee did the artwork way back in the day.
Would you share your insight on the albums' tracks?
All of the tracks were a result of the unification of the band. I don't ever recall anyone in the band saying something like. "Hey, I wrote this song". The songs came out the way they did because we all worked together for the good of the song. We were just trying to put out and record the best, creative song we could write. We wanted the best product to be heard. This was as good of a "all for one and one for all" endeavor.
What happened after the band stopped? Were you still in touch with other members? Is any member still involved with the music?
When the band ended, everyone got into other band projects. Eric and I played together in a band. Terry and Nick played together in a band. Terry and Nick did a CD together. Eric and I did a lot of recording together. Terry and I recorded together too. I know Gary went in and out of some bands after Umbra as well. Everyone is still active to a degree in music. Nike and I in Secret City Band.
We got onto Vincent Tornatore and Lion through Scott Key, a friend of ours from the Umbra days. He has an album on Lion. Terry and I recorded with Scott back in the day. If it hadn't have been for Scott Key, I would not have found Vincent. It pays to stay in touch, and it pays to remain friends.
"I would describe Umbra as a prog/psych/jam band."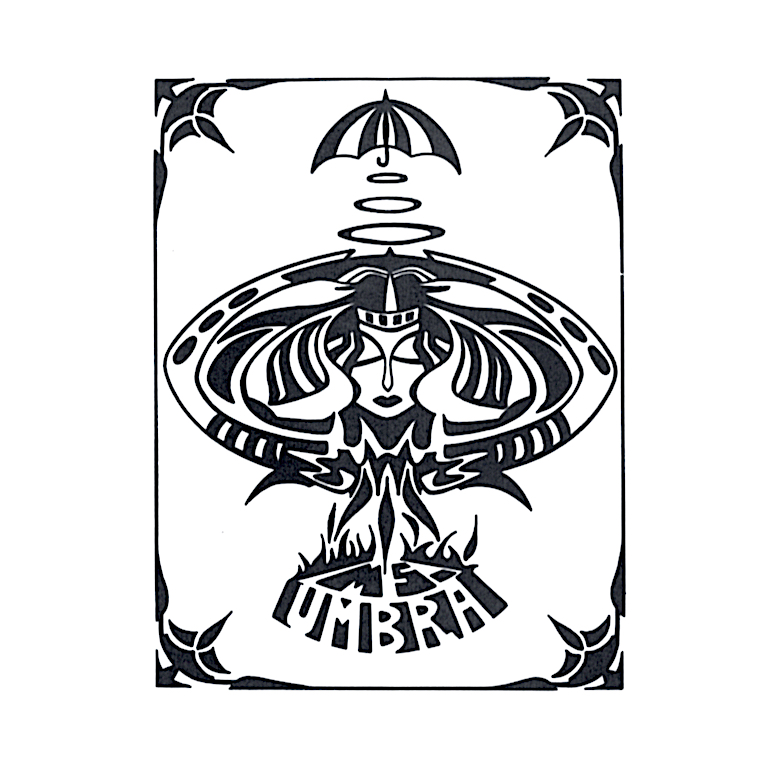 Looking back, what was the highlight of your time in the band? Which songs are you most proud of? Where and when was your most memorable gig?
Highlights of the band and memorable gigs are plentiful. We played so many places locally and on the road, that it is hard to pin down just a couple. However, I will give you this. We played a 3.2 beer club in Peetz, Colorado. It was called The Hot Spot.
Let me tell you, it was a great gig. A large club in the "boonies" as we like to say. In other words, a rural setting. We played there A LOT. When we would get there, it would be empty. By the time we set up, it was full. People came from all over several states to party there. It was a lot of fun.
We played another big club called The Rathskeller. Again, one of our many repeat gigs.
One night, I called out a song. Have of the band started that song. For some reason, the other half of the band started another song. Fortunately, we were all in the same key. Anyway, we somehow managed to make the song merge together. After we ended the song, a guy comes up the the stage and says "That was one of the greatest songs I have ever heard". I know we thanked him, and later laughed so hard we cried.
One more for you. I would describe Umbra as a prog/psych/jam band.
One night we are in another very familiar setting, The Stockade in Leadville, Colorado. Elevation is over 10,000 feet. The air is thin, and you had to have "chops" and stamina to play there.
Well, we get up on stage for our first song of the first set. We had a taste of the "sweet herb" before we got on stage. I called out a cover we did of 'Dancing in the Street'. As I said earlier, we were a jam band as well. So, I sing a couple of verses, we do a chorus, and then we jam. We come back for a verse and a chorus and take the song out. Eric turns to me and asks "what do we play next"? I look at the clock. I tell him "It is time for a break". We played the song for 45 minuets.
Talk about the good old days!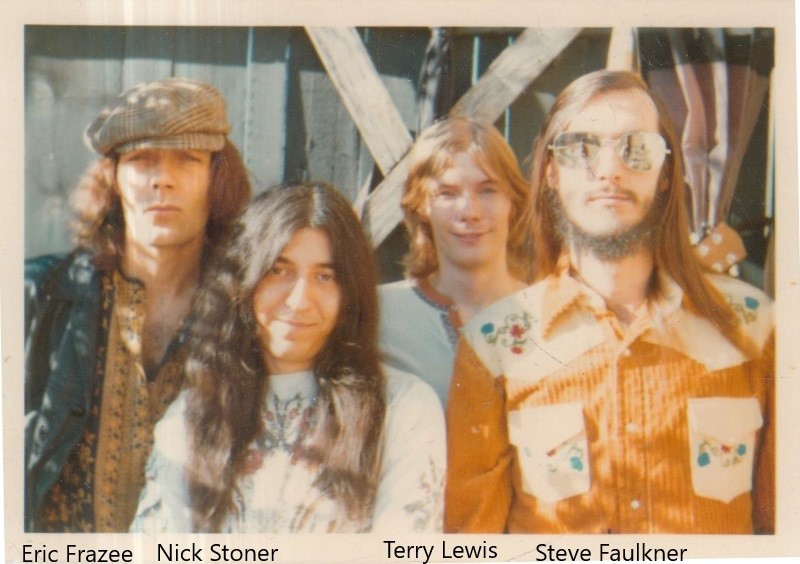 Is there still any unreleased material?
Sadly, we had so many more great songs. However, we never got them committed to tape. What you hear from Umbra on Lion Productions is the signature of the band. Steve Faulkner
Klemen Breznikar
---
Secret City Band Official Website
Lion Productions Official Website