Turtle Skull | Interview
Merging the light, the organic, the ecstatic with the monolithic, the fuzzy, the droney, Turtle Skull have forged a reputation around their signature 'flower doom' sound, and aim to create an immersive and transformative experience.
---
'Monoliths' is everything the first record is and more – heavier riffs, deeper emotion, and the intricacies of a fully developed concept. The album was released in collaboration between Kozmik Artifactz (Germany) and Art As Catharsis (Australia).
Turtle Skull:
Tobia Blefari – Percussion (congas, rain stick, shaker, tambourine)
Julian Frese – Bass, piano, vocals
Dan Frizza – Synths
Charlie Gradon – Drums, vocals
Dean McLeod – Guitars, vocals
"Flower Doom"
How are you doing? How are you coping with the current world situation?
Dean McLeod: Hi! It's wild stuff and my heart goes out to all that have been affected. I am lucky to be able to say that here in Australia things have relatively fine, especially in northern NSW where I live. Unfortunately it has meant no chance to tour 'Monoliths' but we are looking into some dates for 2021…
'Monoliths' was recently released and it kicks ass! What a wonderful album. How long did it take to write and record the material?
Thank you! We really appreciate that. After we released our debut self titled record we did a lot of writing and jamming. It probably took about a year to write and record, but it ended up taking almost 2 years to release!
"Super heavy but still beautiful and calm and meditative."
How would you describe your sound?
Well we like to call it "Flower Doom", although that is mostly tongue in cheek (or is it?), haha. To the heavy psych un-initiated sometimes we say it's like Black Sabbath riffs with Pink Floyd atoms with Crosby, Stills & Nash harmonies on top.
We try to make music that is super heavy but still beautiful and calm and meditative.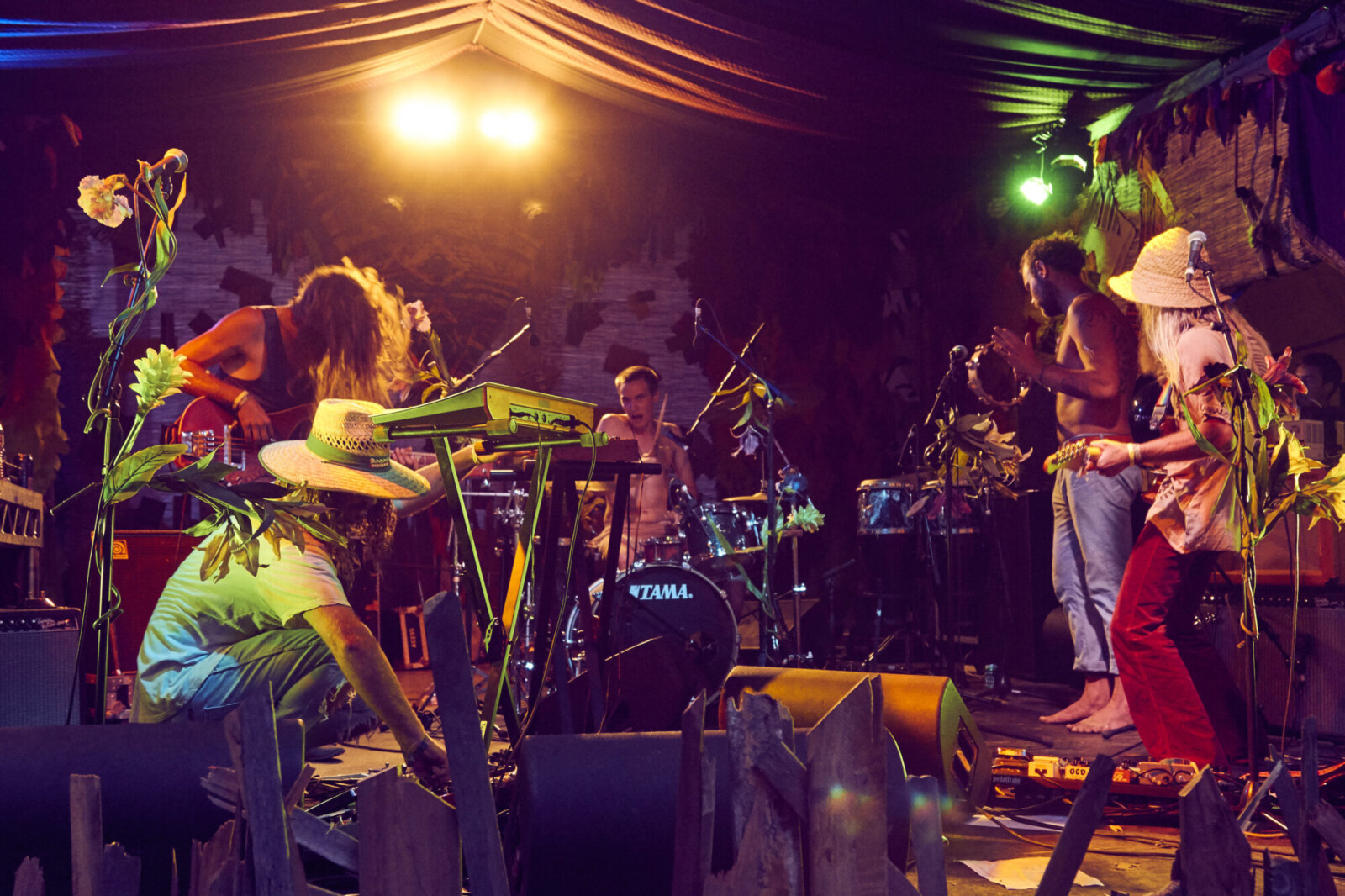 Are any of you involved in any other bands or do you have any active side-projects going on at this point?
Yes, many! Our drummer Charlie is very active with his side project under his name Charlie Gradon. Beautiful folky indie psych. He just released his second album 'Blurry Ones' which is amazing. Interestingly that album was recorded by our synth master and audio engineer Dan Frizza.
Speaking of Dan he has a side project called Mittere. There is one song released so far called 'Fool' which is a 7 minute ambient psych odyssey with some really lovely moments. Expect more from him.
And our percussionist Tobi has 3 albums under his side project called Blefari Safari. He plays everything on it! Some epic psych dub reggae with stream of consciousness poetry and some epic grooves.
Our bass player Julian is making guitars in Melbourne.
Our visual artist Starchild has a musical side project called Valley Girl Babble.
And I don't have anything active at the moment, but I do have something cooking away in the oven…
"The 'unknown' of the skull."
What does the name "Turtle Skull" refer to in the context of the band name?
In a literal sense it was a direct inspiration from some travels I did in Mexico. I found an actual Turtle Skeleton on the beach and was really blown away. Turtles are a heavily protected species in Mexico so I left it where it layed.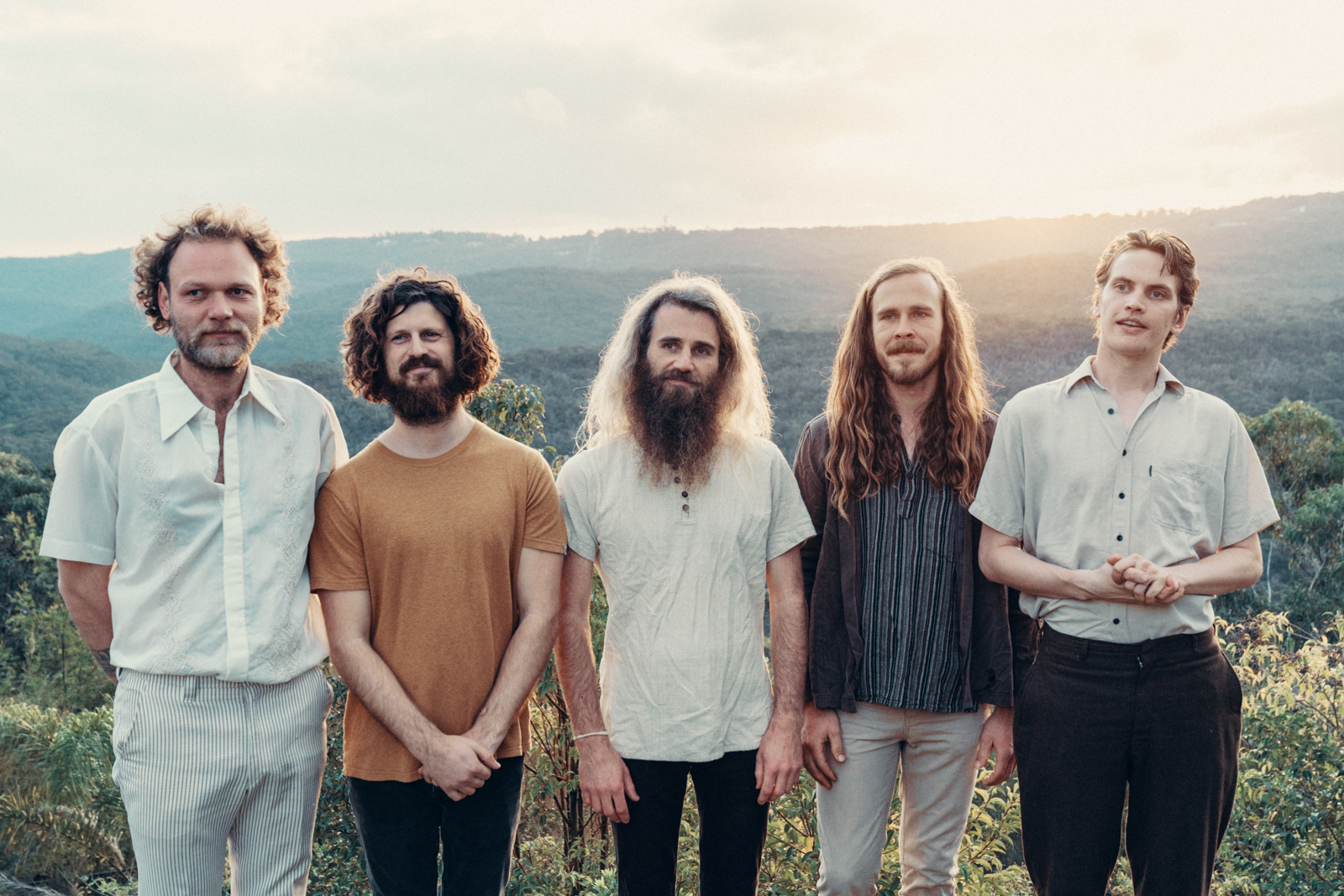 That moment inspired the name which I now realise suits the band's sound perfectly. The soft beauty of the Turtle and the death or the 'unknown' of the skull.
Who's on your turntable right now?
Some friends of ours just released records which I'm super excited about. Kimono Drag Queens from Sydney and also Narla from Sydney both just released vinyl.
I also visited a community market on the weekend and picked up a few records that I haven't listened to yet but I'm very excited about. Mahalia Jackson – 'Mahalia Swings The Gospe'l, and this very interesting record titled 'South African Trade Union Worker Choirs' from 1985.
For the technical geeks, would you please speak to your guitars and the effects pedals you employ?
Yes! I love this part! Hehe.
So I use pretty much the same setup for live as I did for recording 'Monoliths'.
Amps
It's a stereo amp setup, my main amp is a 1970 Fender Pro Reverb combo with 1 original speaker and 1 warehouse speaker replacement, and the second amp on the 'Monoliths' record being an Orange OR50 into a 2×12 Orange cab. I've since sold that amp so live I'll use the Fender and an Orange Tiny Terror into a 1×12.
Pedals
Then into a pedal board which changes periodically, but for 'Monoliths' and often similar for live, is Vox Wah –> Fulltone 69 Fuzz –> Boss TU-2 –> Devi Ever Shoegazer –> Crowther Hot Cake –> EQD Hoof Reaper –> ZVEX Fuzz Factory –> EQD Afterneath –> EHX Small Stone —> Dr Scientist Tremolessence –> Strymon El Capistan –> TC Electronics Flashback –> Strymon Blue Sky –> TC Electronics Ditto.
Guitars
The main guitar is a mid 60s Gibson Melody Maker. This is the main guitar on 'Monoliths' and usually the only one I play live. Tuned to C, fitted with Bill Lawrence pickups. This is a very special guitar. It's on every song on 'Monoliths'.
The other main rhythm guitar on Monoliths is a 90s Gibson Les Paul special. I think it's on 'Rabbi't and 'Apple Of Your Eye'.
I played some lead stuff with a Yamaha Pacifica, it's got some upgraded pickups and its wood burned by Julian in Turtle Skull. Pretty sure it's the one I used for the lead stuff on 'The Clock Strikes Forever'. I love that guitar!
Lastly there is a 50s Harmony acoustic. I think it's on 'Monoliths' somewhere? At the very least we used it a lot for pre production and figuring out ideas in the studio.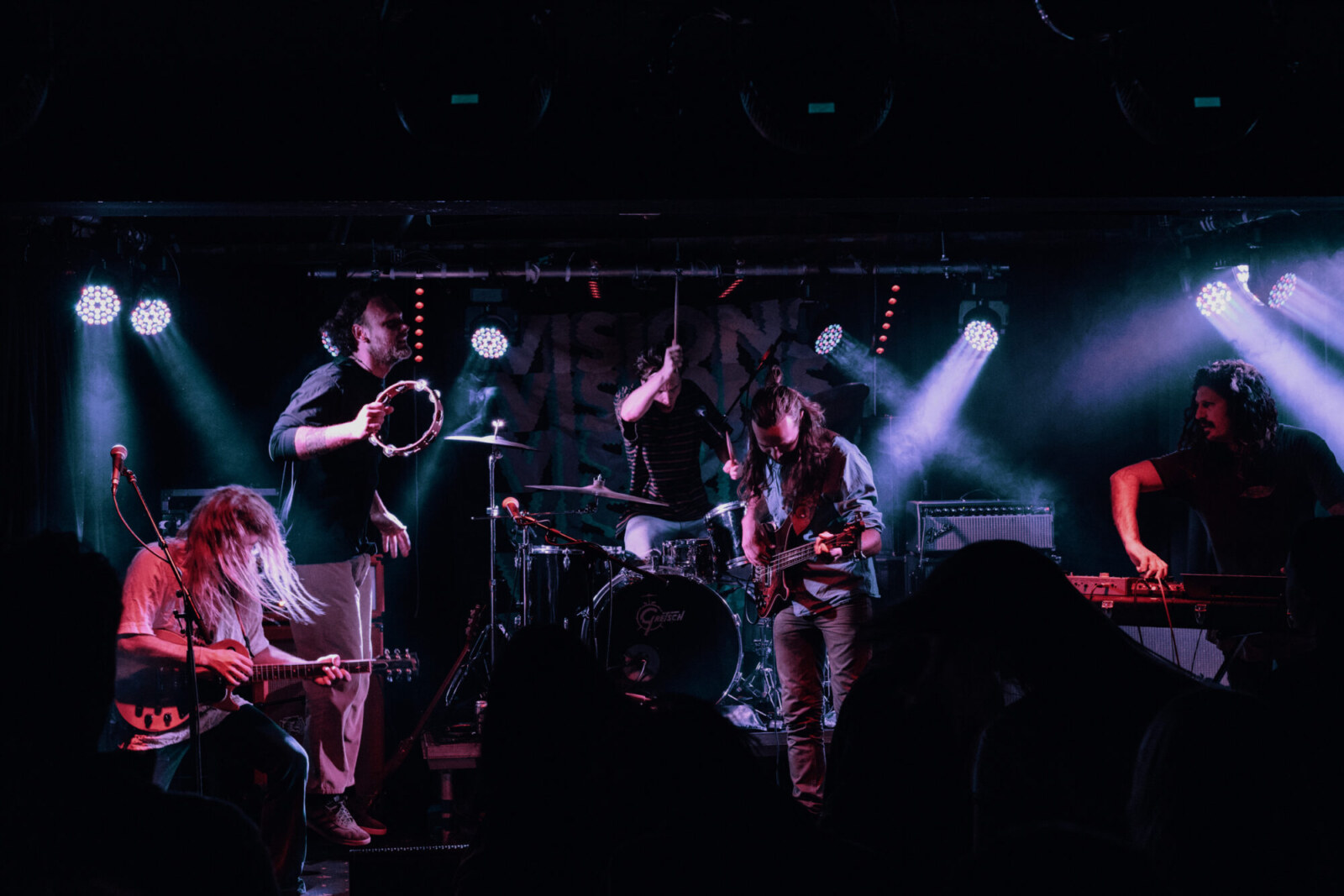 "It really was a journey."
Can you share some further details how your latest album 'Monoliths' was recorded?
It really was a journey. We did lots of writing and jamming, and some pre production sessions in rental houses. Then we booked some time in a really nice studio called La Cueva in Northern NSW. Dan Frizza (our synth player and sound-scaper) helmed the session as the engineer and producer. We stayed in there for a full 7 days and went really deep into the recording. We tracked all the rhythm parts live together. We also did of vocals and guitar dubs. It was a magical week. After that week was up we did some more overdub sessions at Dan's studio in Coogee, Sydney to finish it off. Followed by a lot of mixing sessions with Dan in his studio!
How would you compare it to the 2018 EP?
I feel like it's the realisation of the vision I had for the band from the very start. The first record was somewhat improvised and quite raw, which gave it vibe that I really loved. But for 'Monoliths' we put a lot more time and thought into songwriting, tone, melody and even concept. It's both heavier and lighter. And I feel it's more emotive. I'm really proud of it.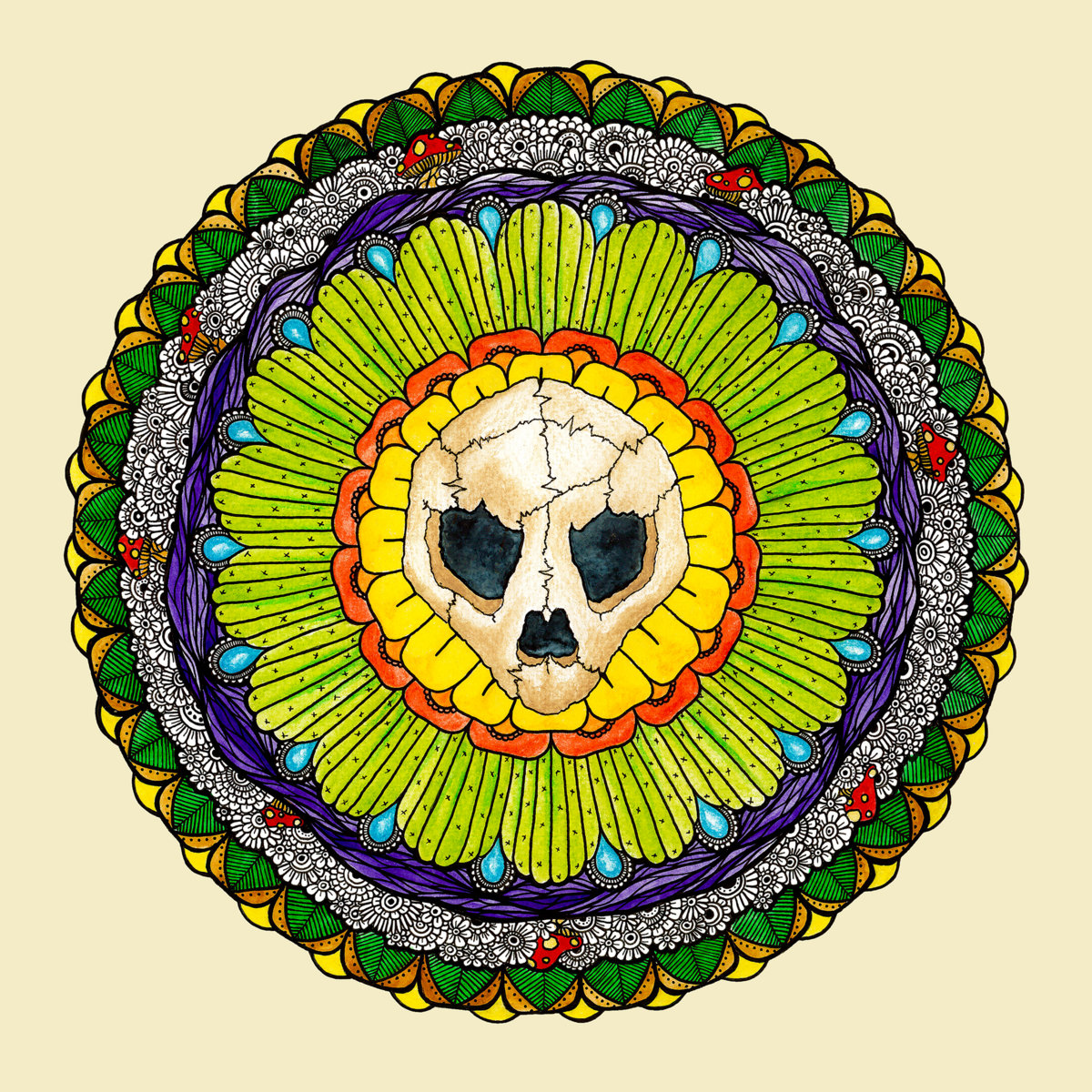 "It's about life-changing psychedelic journeys."
Do you think there's a certain concept implied on 'Monoliths'?
Yes there are a few. I think it's best laid out in the text I wrote for the liner notes (on the back cover of the vinyl):
"This record is about the intimate connection we share with the Earth on which we stand. It's about the world and your place in it. It's about looking deep inside yourself and seeing what you find. It's about life and death and everything in between. It's about greed, racism, colonialism and technological destruction. It's about hopelessness and despair. It's about self love and introspection. It's about friendship and the power of shared experience. It's about life-changing psychedelic journeys. It's about connecting with the source. And most of all it's about the pure joy of creation. We are very happy to share it with you."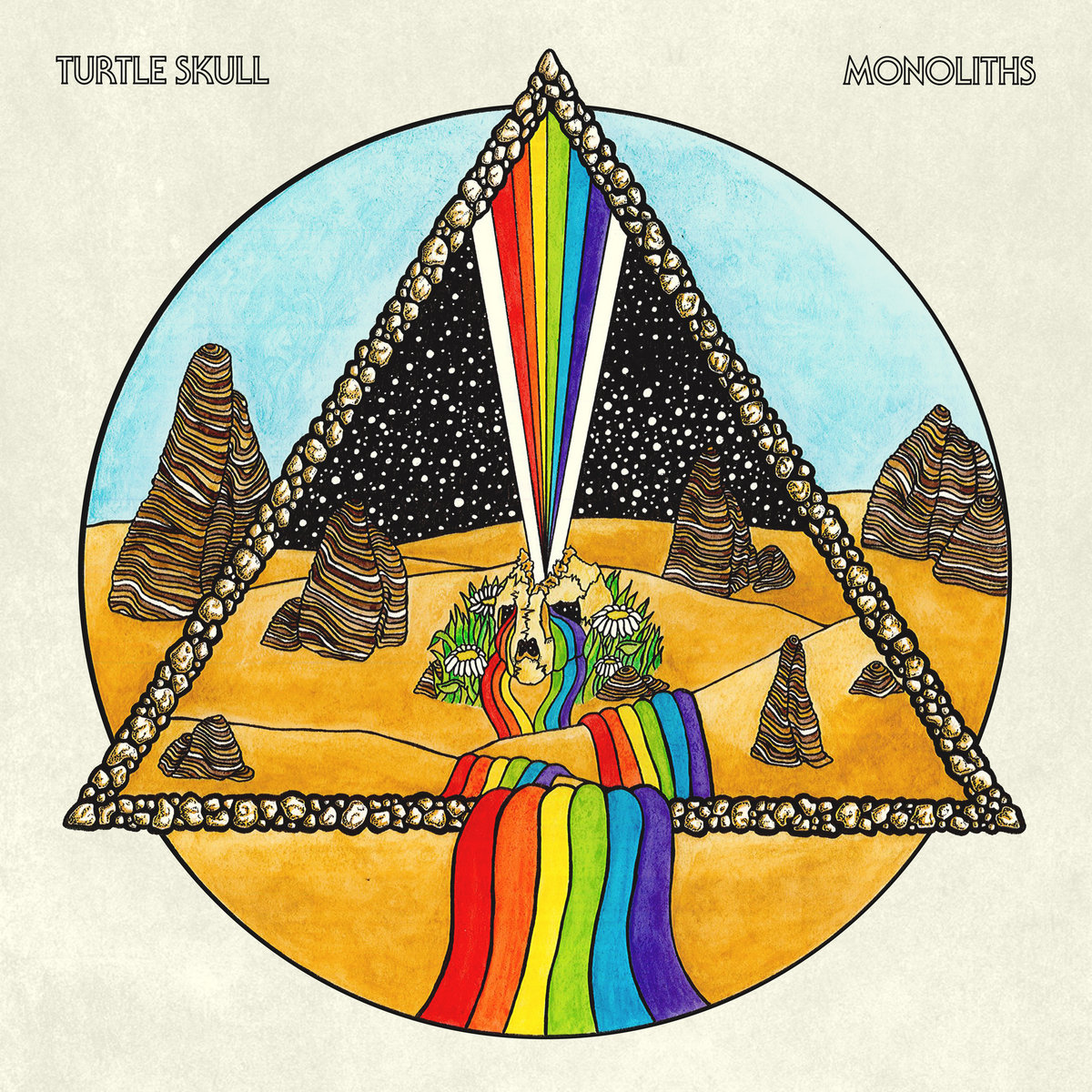 What are some future plans?
Tour 'Monoliths' followed by album 3! I have some grand plans to tour 'Monoliths' in Australia next year when things normalise a bit. Something called 'Turtle Fest'. More on that later.
We also have a bunch of new songs that were created out of some wild jams at a friends party and also a writing session at the start of the year. There's some really cool stuff in there that I can't wait to record!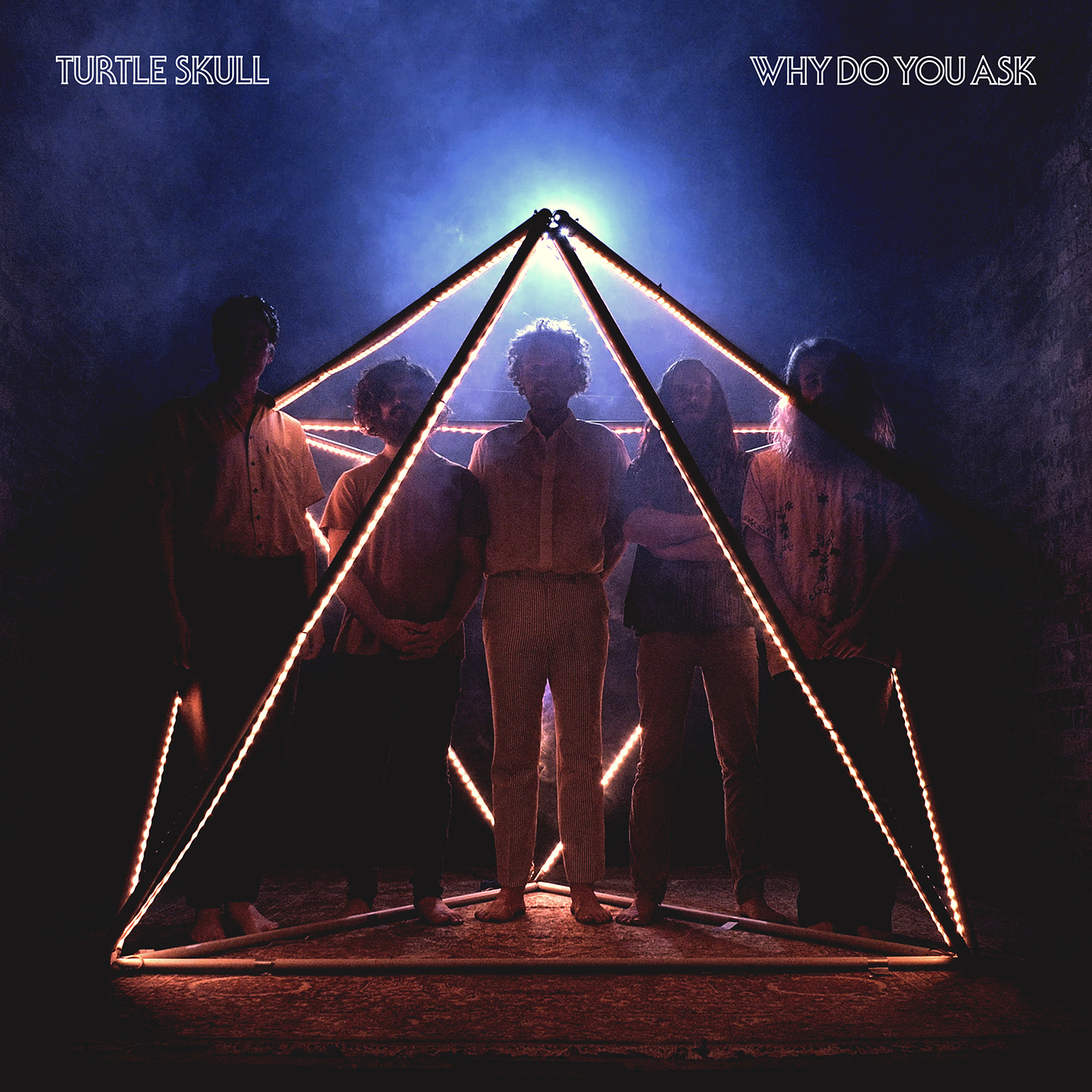 Let's end this interview with some of your favourite albums. Have you found something new lately you would like to recommend to our readers?
My favourite album I've discovered lately is 'Mint' by Orions Belte. I don't know much about this crew but it seems to be a 3 piece of incredibly tight and groovy psych pop. Kinda Khruangbin vibes but more psych fuzz kraut influences.
Another is an album called 'Bombyx Mori' by a band called 3,14. It was released earlier this year by the label Worlds Within Worlds, which happens to be run by Lachlan Dale, the mastermind behind the label Art As Catharsis which released both of our albums so far. Beautiful middle eastern inspired music with long emotive, psychedelic passages. It's such a pleasure to listen to.
The text from the press release best describes it:
"3,14 draws inspiration from music across the globe – ranging from the Eastern Mediterranean through to the Middle East, North India through to Central Asia and beyond. Using sarod, tabla and rubab, this recording comes as the result of two live sessions between three masters of their respective crafts: the final product being as close as you can get to a live performance without sharing the same air."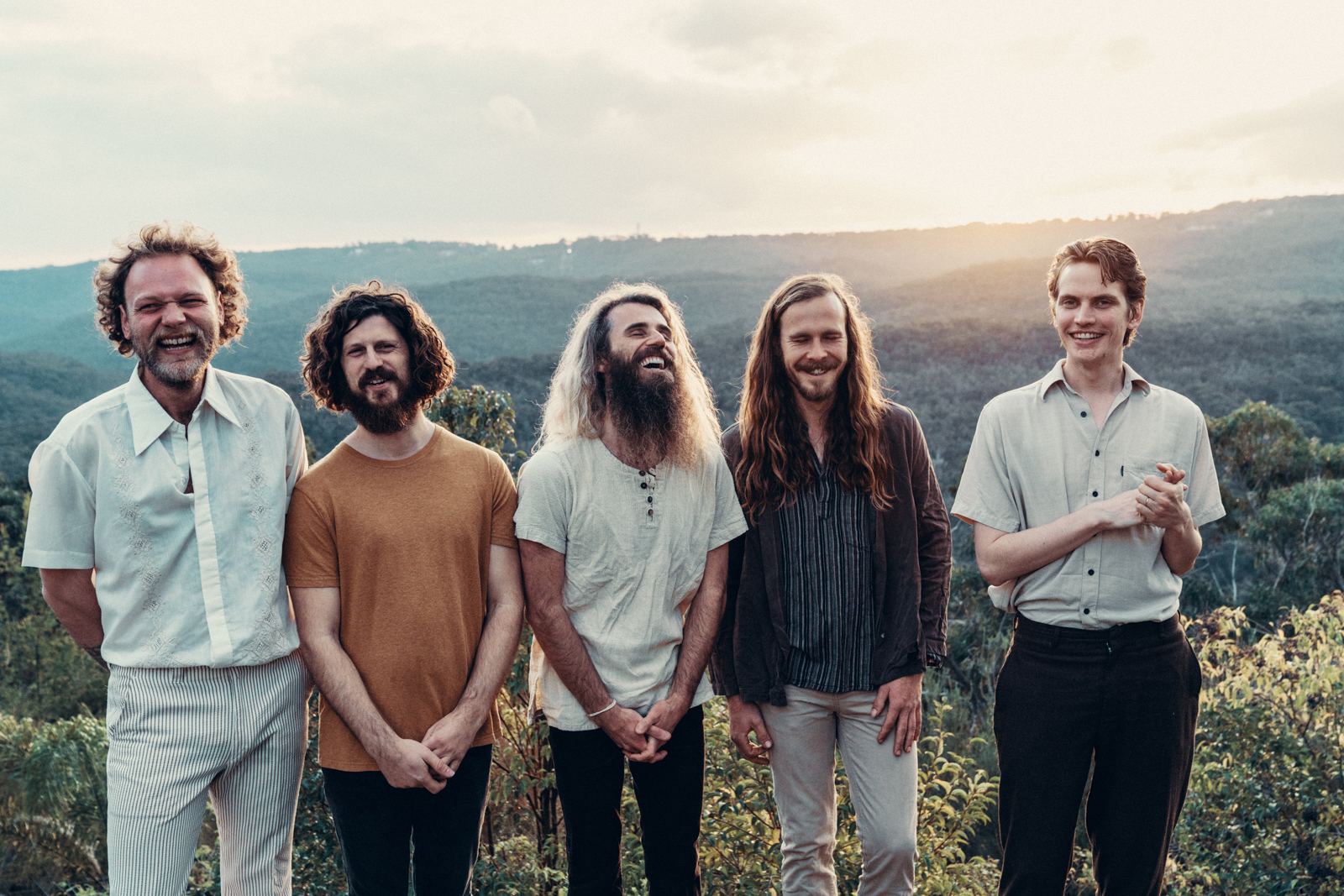 Thank you. Last word is yours.
I hope everyone can find peace among the storm. Sending love to all!
And thanks for having us! Dean McLeod
Klemen Breznikar
---
Turtle Skull Official Website / Facebook / Instagram / Twitter / Bandcamp / YouTube / Spotify
Art As Catharsis Records Official Website / Facebook / Instagram / Twitter / Bandcamp
Kozmik Artifactz Official Website / Facebook / Instagram / Twitter