Nomad Eel Records | Interview
Nomad Eel Records is an independent record label from San Pedro, California. As their label name alludes to, they have an eclectic range of amazing music in their catalog.
---
What is the concept behind the Nomad Eel label?
Damon Duster: When I first had the idea about doing a label I traveled and moved alot due to work. I also was apart of social media groups that followed indie labels, made friends with alot of them, and had a close friend with his own label as well. During those times I was introduced to new and local music and new people. So I was exposed to different music in different regions of the United States. As such, the label name says alot about my concept…Nomad is one that travels place to place and is constantly learning new things such as different types of music. However, that's not why I chose my label name but it fits nicely into my personal eclectic musical taste none the less.
What do you consider to be your first real exposure to music?
My mother. A few bands and albums I recall hearing in the late 70's-80's from her were Fleetwood Mac, The Beatles, The Eagles – 'Hotel California', Bob Marley, Michael Franks, Led Zeppelin, Bob Dylan and Janis Joplin to name a few. She also took me to my first concert in '83 when I was 8 years old. It was The Use Festival in Glen Helen, CA. We went to a few others along the way to my teens as well, such as Bob Dylan with Santana, The Highway Men, and countless Annual Jazz and Blues concerts in Redlands, CA. Was raised to appreciate the arts in all it's forms from a young child.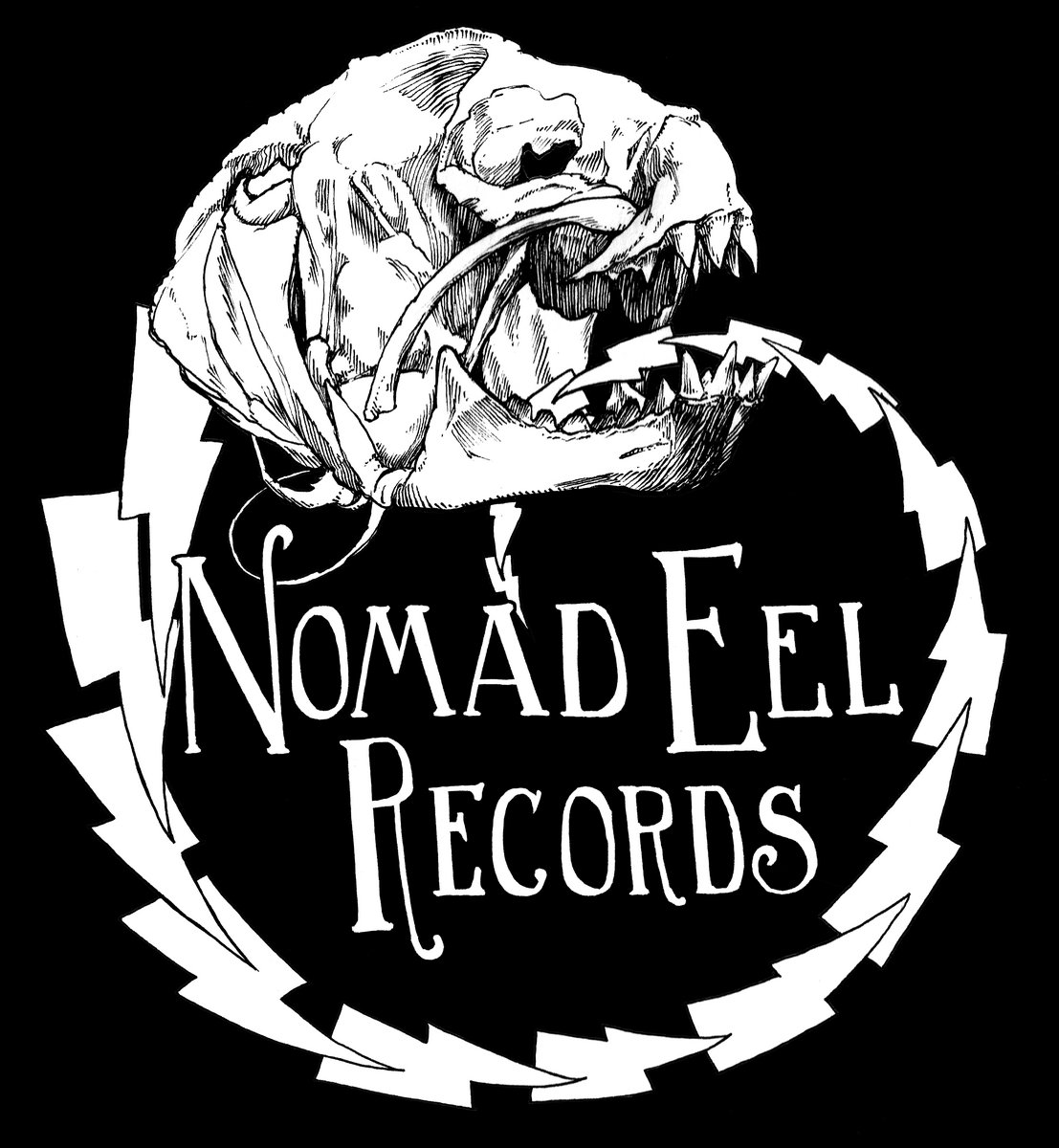 When did you decide that you wanted to start releasing music? What brought that decision about for you?
Long story short on, I kept in contact with Jed from Zig-Zags after seeing them play in Austin, TX for Ty Segall's Cherry House Rager. I lived in San Antonio, TX at the time. Shortly after I asked about a live recording they did and was asked if they were interested in putting it out on vinyl with a friends label. Nothing really came to fruition until a few years later when I moved back to California. At this point it was out on cassette, but not on vinyl. So, I contacted Jed again in late 2016 and asked if I could do the vinyl. He said yes and the rest is history!
You're covering a wide variety of releases. How do you select your artists?
In the beginning it was seeing bands live and approaching them if I liked them. Also, band to band word of mouth helped a bunch too. On occasion I will run across bands in social media as well. I still get a bunch of band to band recommendations but now days I receive more direct emails from bands that I haven't heard of before. So, I have to be a lot more selective on who I choose to release. I've been very fortunate that all of the bands have great music and many of them are still together.
Is artwork an important part of a release?
Musis is art, so short answer is yes. As far as cover art I think it is very important as well. It's a buyer's first impression of a band. Further, having a limited run of hand poured vinyl art takes it that extra step beyond!
"Every band and release has their own balance and process."
Can you tell us a bit more in-depth what the releasing process is like?
It's important to have everything completed as far as music, cover, labels, etc. done before an order is placed for an LP, cassette, or CD. I haven't always done this but I am always adapting to a more efficient process when warranted. For musicians, when it comes to cover art and the music it's not wise to over think it or rush it, so you have to find that middle ground where it's balanced. Having said that, every band and release has their own balance and process.
Do you act alone in the business or do you have any partners that you operate with?
I am the sole owner of Nomad Eel Records, however, each release is a partnership with that particular band. There is a core team of individuals that I resource work to for cover templating, mastering, art, etc. I also co-released with other indie labels such as Jett Plastic Recordings, Fat Elvis Records, and Lunar Ruins.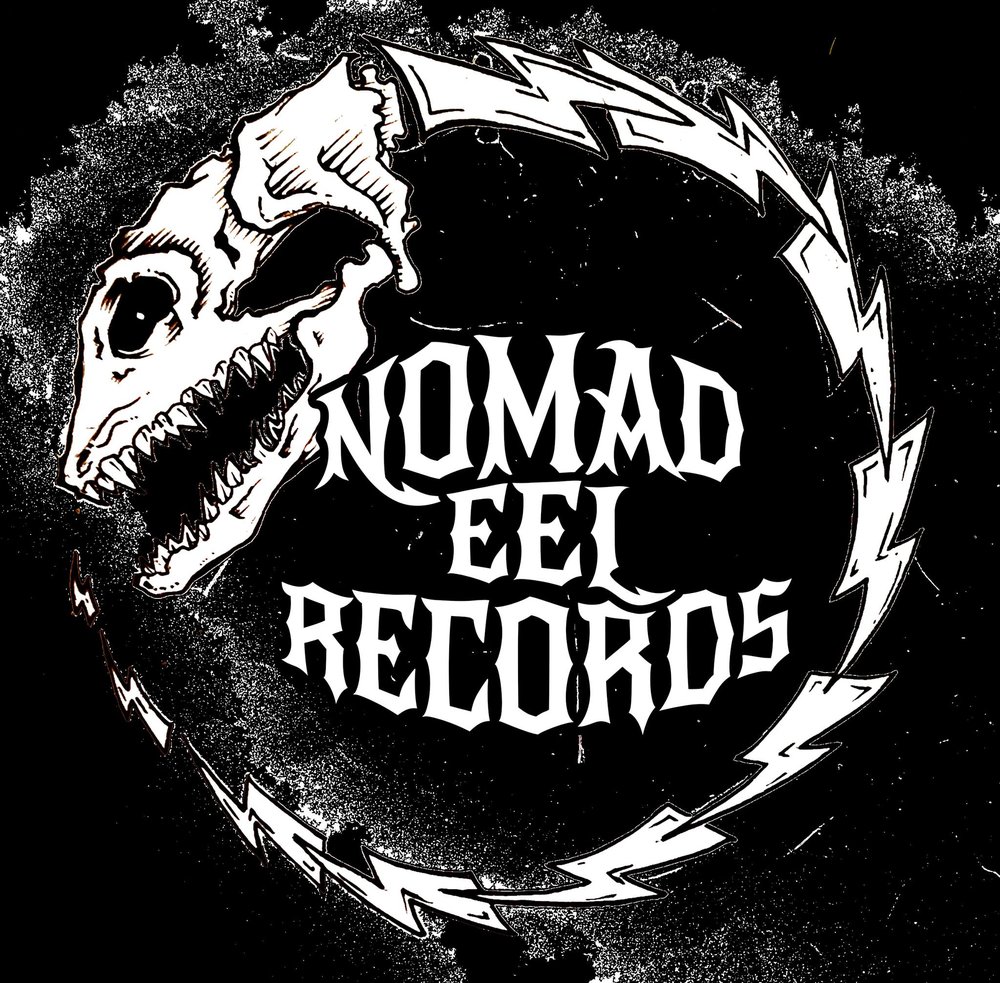 What are some future plans for Nomad Eel Records?
I have a current backlog of projects well through May 2021. Did a few digital release EPs only for SIDE DØØR that just released every where on all digital platforms.
Also, few upcoming projects I can mention:
-Vessel of Light's latest release 'Last Ride' out now on cassette and CD with vinyl coming first quarter of next year and their album 'Thy Serpent Rise' on vinyl shortly after. Genre: Doom Metal, Stoner Rock
– The Emma Golman Bust-Out Brigade is a band with Mike Watt. It's a vinyl only release coming early next year. Genre: avant garde instrumental jazz
– Livingmore's new album 'Take Me' will be out on CD and vinyl early next year. Genre: Indie Music, Rock and Roll
– Mike Watt and The Black Gang / East Meets West – 'Head Is My Only House' 7″ vinyl. We did this as super limited lathe cut already signed by Mike Watt and the cover artist. 7″ vinyl record shooting for early next year.
– Christian Bland & The Revelators – 'Getting With You' 7″ vinyl. Also did a limited run of lathe cuts, some still available. Shooting for March '21
Have a bunch more in the works!
"I highly encourage people to search out their local bands and indie labels"
How are you coping with the current world situation and how do you think artists and labels will survive?
Current COVID situation sucks, but not nearly as much as it did during the Great Depression our Grandparents lived through in the United States. Our current social uprising will help change America for the better, so that's huge plus. It's almost fortunate we are going through this now. 10 years ago we didn't have the technology we have today to video conference work from home or the social media to broadcast on a mass scale. Bands have had to adjust to using social media and live stream their music themselves just to scrape by. They rely heavily on their music sales theses days to make a living because most band members worked in the hospitality industry and that industry took a massive hit in layoffs. People have always turned to music as an escape but more so during these crazy times. I recently read that vinyl and music sales have surpassed previous sales records which is great if you are a major band or label, but I haven't seen it at our level! I highly encourage people to search out their local bands and indie labels for better music anyways…grass root that shit.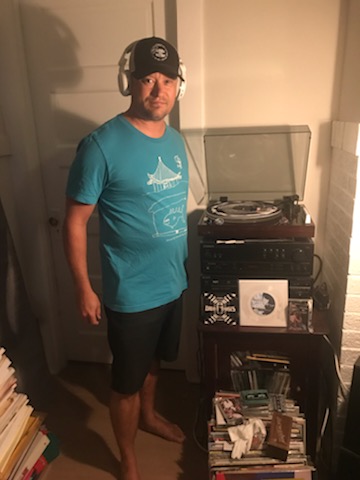 What are some of the latest releases our readers should get into?
Our latest releases everyone should get into are:
Jeffertitti's Nile – 'The Entire Universe' LP
Vessel of Light – 'Last Ride' CD/Cassette/LP
Christian Bland & The Revelators – 'Getting With You' 7″ Lathe
Black Moon Tape – 'The Path' 7″ Lathe
Mike Post – 'The Crunch' CS/Digital
SIDE DØØR – 'Brightest Aching Scar' EP Digital
I've been really enjoying Black Moon Tape, The Blank Tapes and awesome Mike Watt & The Secondmen | Zig Zags split. 
We did both of Will Z's, Black Moon Tape LPs. Each is an epic journey in their own right. We recently did a collaboration celebration with Will Z to release his limited complete recordings CD 'The Salvation of Morgane' and had a bunch of Liquid Filled LPs made of the same as well as 40 limited 7″ Lathe only releases for 'The Path' and 'See You Soon' songs. We still have some of the lathe's available too!
Matt Adam's, The Blank Tapes – 'Look Into The Ligh't LP is a absolute guitar solo shreader from the 70's with a modern spin on it! I personally love that time period of music, so this one by Matt really hits it out of the park for me! He is also a renowned artist too, so having him also do the cover art and a special Nomad Eel Logo for this release took it to outer space!
The Mike Watt and Zig-Zag release was an idea I had to tie together the Zig-Zags song, 'Sunken City' which is located in San Pedro, CA with the local San Pedro legend Mike Watt. It was a no brainer to me to make this happen. Each side of this split EP is side A. Each band covers one of the other bands songs and they both have a new song to contribute. The album name was fairly simple to. Zig-Zags is based in Los Angeles and Mike Watt and The Secondmen based in San Pedro. They are both located in Los Angeles County and connected by the 110 Freeway. Hence, L.A. to Pedro. However, if you ask Mike Watt it's called Pedro to L.A.!
Thanks Klem!
Damon
Nomad Eel Records…where the music takes you!
Klemen Breznikar
---
Nomad Eel Records Official Website / Facebook / Instagram / Twitter / Bandcamp / Spotify / Soundcloud