Lucinda Williams – 'Southern Soul: From Memphis to Muscle Shoals & More' (2020)
Another from the Lu's Jukebox series, Episode 2, where Lucinda Williams dishes out heaping helpings of sumptuous numbers from Memphis to Muscle Shoals and beyond, all from the likes of Tony Joe White and Bobbie Gentry, including songs such as 'Take Me To The River' that will simply peel the paint off your walls, while her haunting version of 'Ode To Billy Joe' will send shivers up your spine.
---
Live streamed, this is more of a concert, featuring a sensationally hot band devoid of even a single flaw, making me wish to the very toes of my bare feet that I could have been sitting in the front row as she laid out these fabulous numbers, pouring her heart and should into each and every one. Not only that, there's now a DVD of the show floating around, recorded by Neighborhoods Apart, so be on the lookout for that in the near future.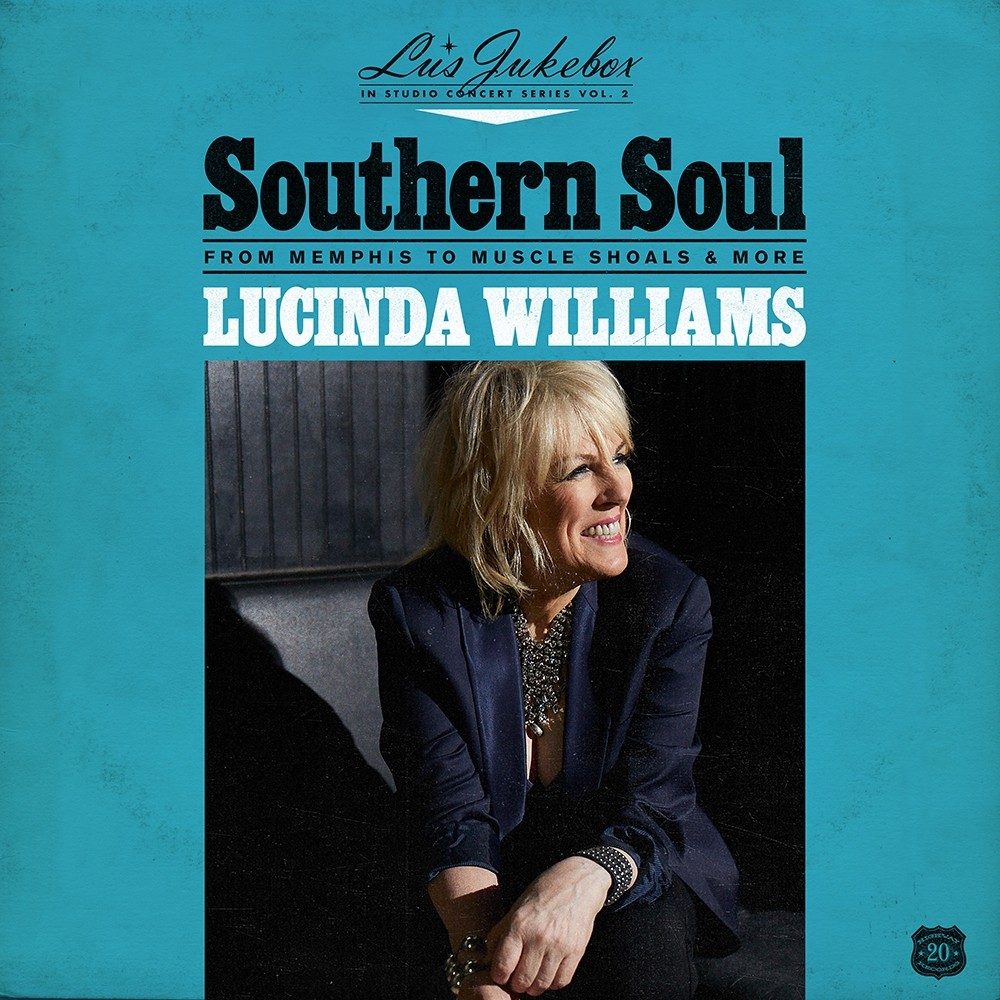 Being one of the most celebrated singer songwriters of her generation, Lucinda Williams has always been a fiercely independent artist who had to fight for the creative freedom that allowed her to do her best work, which you're going to hear here in spades.
Jenell Kesler
---
Lucinda Williams – 'Southern Soul: From Memphis to Muscle Shoals & More' (Highway 20 Records 2020)