kariti | Interview
Aural Music recently released kariti's debut album 'Covered Mirrors'. She describe her music as "mourning folk". The project's name and its grievous sound naturally develops through songs' lyrics mostly performed in English and partly in Russian. An experience of lamentation, departure and grief is universal and touching.
---
Your debut 'Covered Mirrors' was supposed to be released earlier, but the pandemic took its toll.
Hi Aleksey, thank you for your interest in my music. Together with my label we decided to postpone the release to September. Because of the first wave of the pandemic, pressing plants weren't physically able to print and deliver records in time, live shows were banned, everyone just had other issues on their mind, it only seemed the right thing to do.
How critical is such a postponement of the album's release personally for you? 
Luckily, I haven't planned any concerts or tours for April yet, except for the release show, so it didn't affect me as much as many other artists, whose tours and shows got canceled. Autumn is my favorite season and, as some people said, my music is "autumnal", so September release felt right.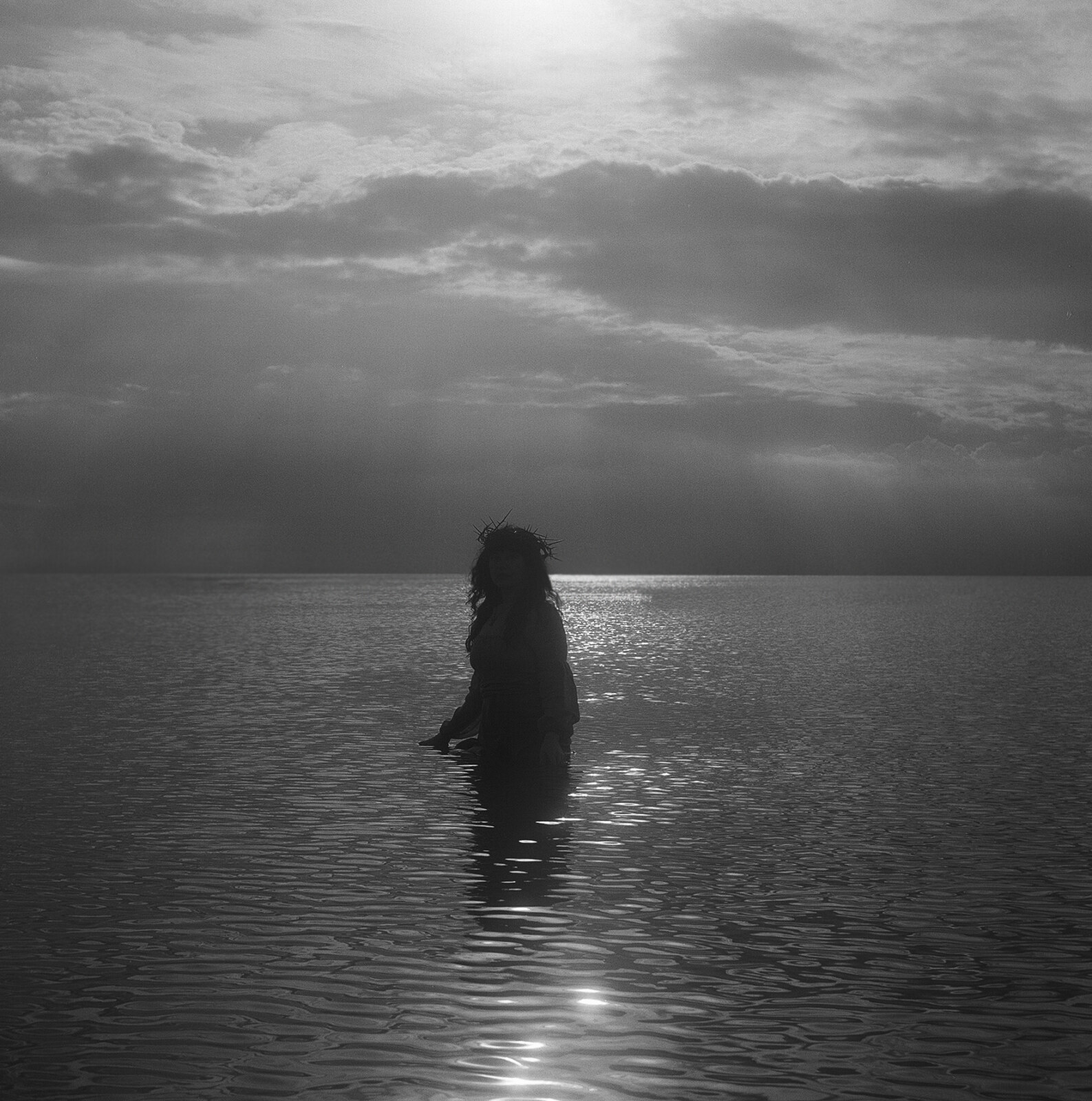 How long did you bear this material? Did you aim to keep it a solo project from a start?
I wrote poetry and music (to lesser extend) throughout my life, since I was a kid. But until recently I wasn't interested (or brave enough?) in sharing it with anybody. I didn't think anybody would care. 3-4 years ago, my mom found a notebook full of poems I wrote when I was about 12-13. After reading them, I realized that some of the emotions and feelings it contained were still there and felt the need to express them in a more mature manner. Some of those verses became part of 'Covered Mirrors'.
Back then, intimate solo work of such artists as Scott Kelly, Dorthia Cottrell, Dax Riggs, Nick Drake, Karen Dalton and many others were a constant on my playlist, so it was natural for me to start writing songs on my own. 'Covered Mirrors' is very personal to me, so the idea of involving other musicians (besides some guitar added to a couple of songs) didn't really cross my mind.
I wasn't really thinking about what was going to happen to the songs after I finished writing, I was mostly doing it for myself at the time. I recorded them on my phone and a couple of close friends, who also happen to be talented musicians, encouraged me to make an actual record, after hearing them.
"To let those feelings out, process them, exorcise them, cope with them."
How would you describe your sound?
I came up with "mourning folk" after someone asked me "what kind of music do you play?". I'm not even sure if "folk" is the right term for my music, but it needed a "category" and folk seemed the closest, comparing to other genres. 'Covered Mirrors' is about death, loss, parting, all being part of a cycle, and the following life "in their light" (or their darkness, whatever one prefers). The whole idea around kariti (and this record) was to let those feelings out, process them, exorcise them, cope with them. Later, to promote the record, Aural Music needed to place it in some category, dark folk, being a well-known definition understood by many, was probably chosen in order to prepare the listener for what to expect.
What's your attitude towards dark folk and folk music in general?
I listen to many different kinds of music, from classical to sludge metal, but all of it has in common this emotional deepness and the touching urgency. A lot of folklore music often has these characteristics for obvious reasons. If by dark folk you mean artists like Current 93, Ulver, Death in June, Hexvessel, Agalloch, Jozef Van Wissem, Wovenhand, Aerial Ruin and similar, yes, I like it very much.
I don't really think about genres and canons, I'm much more interested in the process of creating itself and the emotions that come with it. I'll let people who know (and care) about genres decide whether it's folk or not. But if I have to draw the parallel between kariti and folklore music, I think it's definitely there, in the form of sorrow, pain, that inner agony, and, ultimately, hope. After all, everything we create is the result of what we felt, saw, heard, lived through at some point.
What's the story behind this old Slavonic term, "Kariti"?
Looking for a name for this whole thing (I don't like using the word "project" when it comes to art), I couldn't find the right word for a while. Death and all the rituals surrounding her are inevitably connected to religion and spirituality in most cultures, including my own – Russian culture. Sacred, spiritual doesn't mean religious or even less so clerical, for me those concepts go way beyond canonical limits. Since when I was a child I have been interested in languages and their history; various religions are essential parts of the world's culture. It so happened, that the ancient liturgical Slavic language (church Slavonic) has this eloquent verb "карити" (to mourn the dead) which perfectly sums up the ideas and the themes behind the music I make.
'Covered Mirrors' embrace experience of lamentation, departure and death. People feel pain the same way in different countries. 
Moving to Italy had a big impact on me, mainly through the people I met while living here, who became essential part of my life, in both good and bad sense. But I wouldn't say this country changed my perception of the world (the outer or my inner). That did happen, but by growing up and by becoming more self-aware. I just happened to go through it, when I was living in Italy. 'Covered Mirrors' could have been born anywhere, but it happened here, when I was ready for catharsis.
Release of your album on Italian label seems to be an attribute of kariti's universalism.
The story with the label is an interesting one. When we finished recording, I uploaded 'Sky Burial' to YouTube and Emiliano, the mastermind behind Aural Music, stumbled upon it through a mutual friend's post on Facebook. He reached out and asked to hear more. Back then I wasn't even looking for a label, but I sent him the whole record. In a few days he got back and offered to release 'Covered Mirrors'. I have already been following Aural Music and some artists they work with and had respect for them for their independent approach, so I happily accepted.
As you mentioned, pain is felt by people in the same way no matter where they live, so I think my music can be understood by anybody who's interested in listening and all of those people will interpret it in their own way, regardless geography.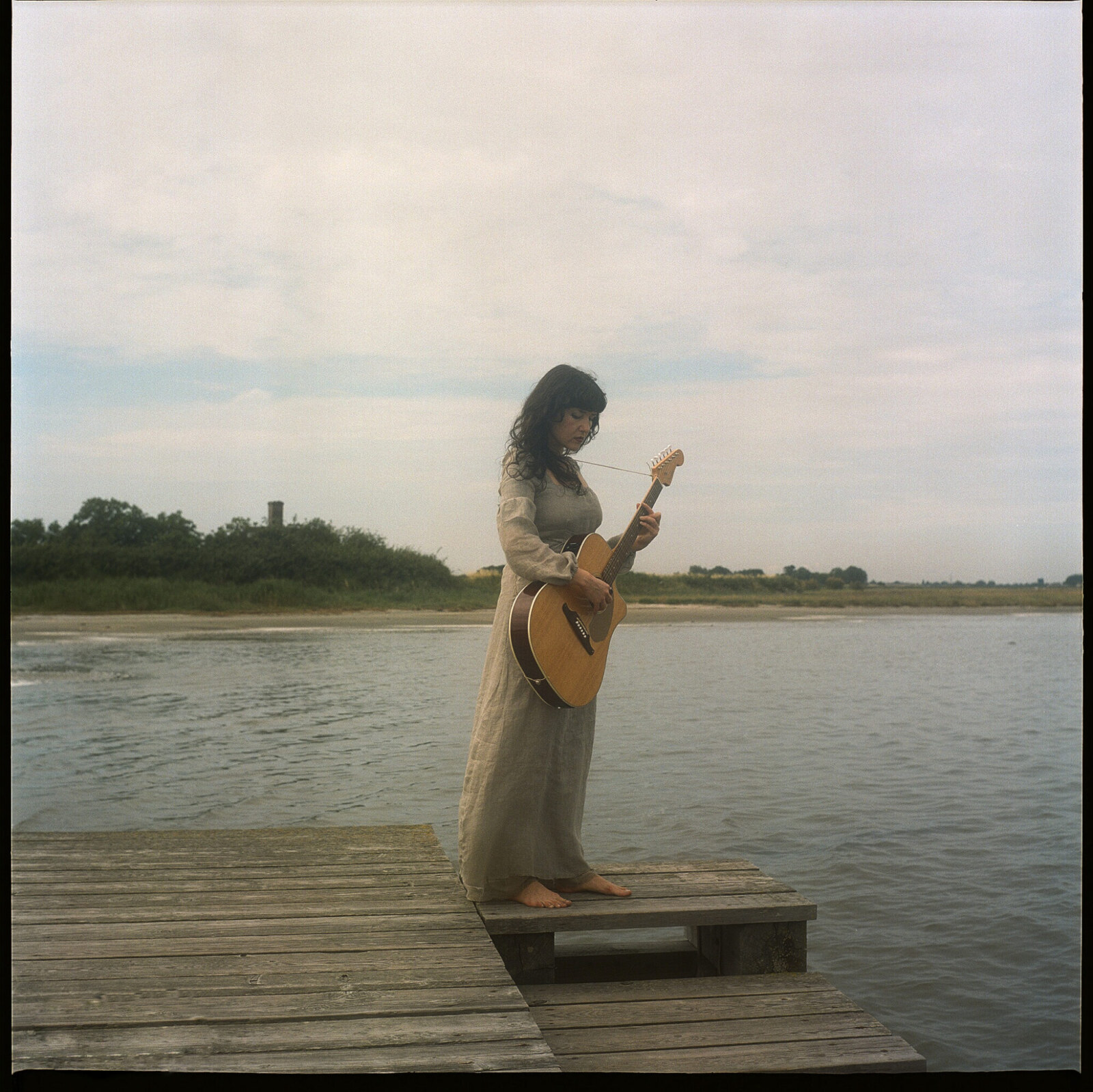 Your song 'Крещение ведьмы' ('Baptizing of a Witch') is based on Russian folk song, but it has a different lyrics. 
I stumbled upon this song by chance and fell in love with the melody and the lyrics. It's a song about reincarnation of one of the three sisters, who drowned in a river and whose soul reincarnated in the river, stones, and the grass surrounding it. It's a very old folklore song and I wanted to interpret it through my vision giving it a new life. The lyrics poured out of me spontaneously, inspired by the magic of the womanhood and the cycle of life and death.
'Anna (Requiem: To Death)' has Russian lyrics and it's also an interpretation. Its source is a poem by Anna Akhmatova. 
The reason I chose Anna Akhmatova's poem 'Requiem: To Death' was her approach to Death, rather than her tragic fate. I can read and write in different languages, but when it comes to poetry, I think I can fully appreciate the poetry written by someone else only when it's in my native language. With Anna I tried to transmit the soul of the poem to those who don't understand Russian. This is why I wrote the instrumental part using very minimalist approach, to shine the light on the lyrics even more. And Marco, who recorded the guitar, was able to create the ideal soundscape through distortion.
You live in Italy, and 'Kybele's Kiss' points on local cultural. How much of Italy do you see in kariti?
I was lucky enough to have lived in different countries and I think the more places one is able to visit and the more cultures to experience, the vaster and the more diverse is the field for inspiration.
'Kybele's Kiss' is a love song of a kind and I can thank the polytheism of Ancient Greece and Soviet literature for that. When I was a child, I read 'Thais of Athens' by the paleontologist Ivan Efremov, which contained the legend of Kybele and her priestesses, surrounded by the lethal power of passion and desire and the weakness, for which men paid with their freedom or even life, the latter often being the better outcome.
Dark folk is an intimate genre, do you aim to perform your songs live?
Yes, I look forward to playing these songs in front of an audience, even though I know it won't be easy for me at first. I think, after what we are living through right now, the world will change, I hope for a slowing down of the rhythm of life and the reassessment of values and priorities within the society, which, hopefully, will create a more harmonious landscape for intimate live concerts.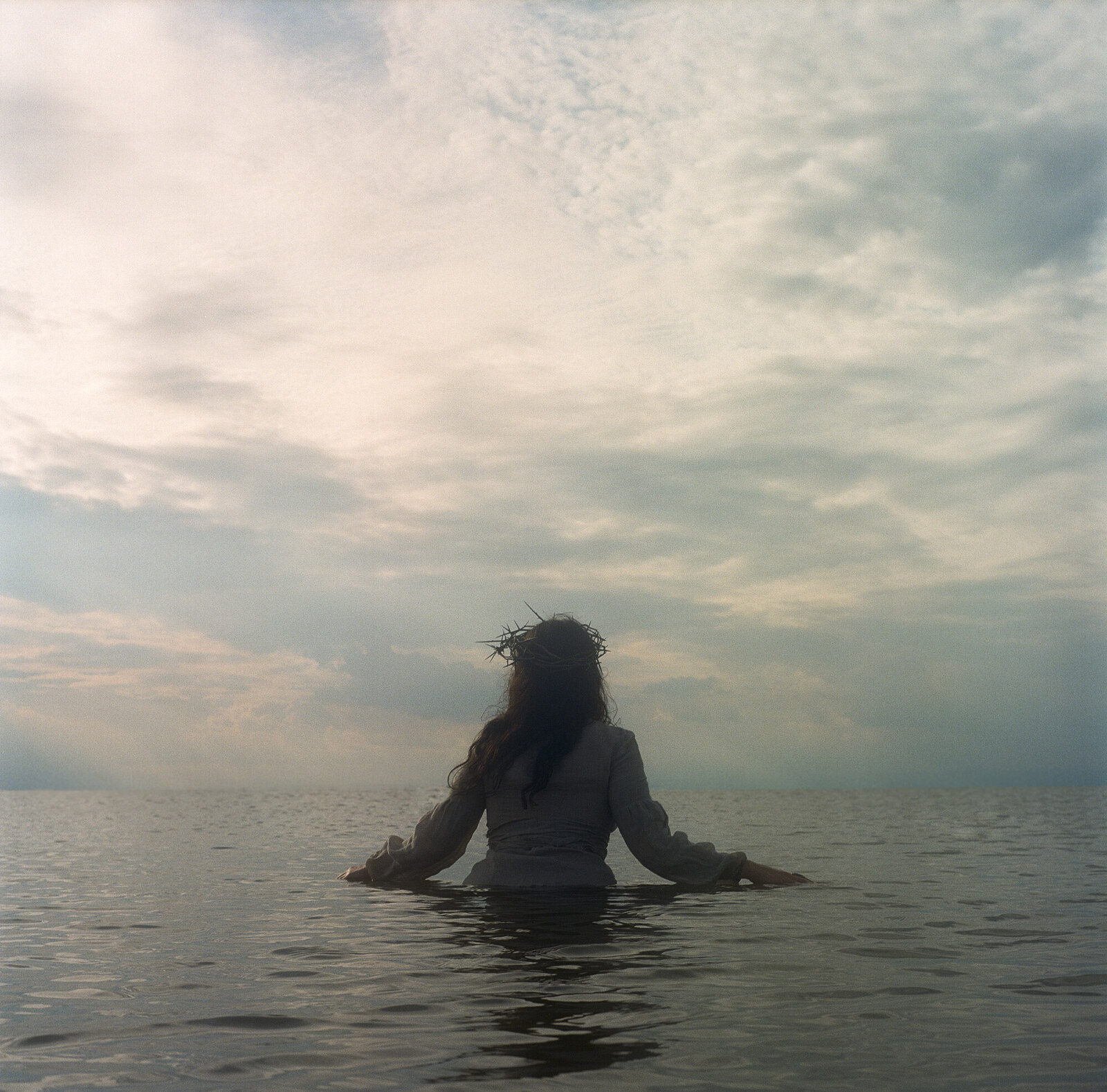 The theme of mourn is inexhaustible, do you feel this kind of inspiration to develop kariti further?
In the past few months I wrote a lot of verses and melodies, I got myself a new electric guitar and started exploring the world of pedals and effects. I also got back to playing piano after many years. I have some ideas for my next record. Maybe an album entirely in my native Russian, likely much fuller in sound, we'll see what tomorrow brings.
Aleksey Evdokimov
---
kariti Facebook / Instagram / Twitter / Bandcamp / YouTube
Aural Music Official Website / Facebook / Instagram / Twitter / Bandcamp / YouTube