Steve Palmer interview
Steve Palmer is a young guitar player from Minneapolis, and 'Useful Histories' is his second full length release. The first, 'Unblinking Sun' (a 2014 CD on the Dying for Bad Music label) stood out with its wide-ranging instrumental mixture of American Primitive picking and psychedelic rock influences. As its title hints, on 'Useful Histories' those roots remain in spirit, reconfigured and developed due to time and circumstance; recorded over a two-year period as Palmer was required to adjust to a neurological condition that necessitated changes in his guitar technique, eventually catalyzing his larger musical approach in a more experimental and focused direction.
---
The album divides roughly between extended "full-band" songs… alternately cruising down a straight-eight space highway into a full meltdown on the horizon, or avant-choogling their way into the air like some lost late-night ballroom jam… and layered guitar pieces that incorporate looping effects, fluid pensive picking, and the sound of pure electricity coursing through the power lines on a North Midwestern night.
"Cosmic American Psychedelia"
How would you describe your sound?
Steve Palmer: I am striving for a confluence between 'old weird' american music and the motorik beat. The trancelike and droney bass-note octave thumbing of John Fahey and the pulsing bedrock of the classic 'Hallogallo' pattern are linked in my mind, and the simplicity and precision of both provide very fruitful foundations for me on which to build sound. My music is all instrumental and I am far more interested in texture above anything else, in finding the sound in between notes. "Psychedelic" to me is closer to Alvin Lucier than Strawberry Alarm Clock. It's extremely corny but to me music is the best vessel for exploring what the universe actually is. Overall, my music is highly improvisatory combined with DIY bedroom recording, unorthodox production (using equipment 'wrong'), and lots of splicing, editing, and collaging.
Would you like to talk a bit about your background?
Sure, I was raised in a small town 30-40 minutes outside of Minneapolis/Saint Paul that embodied the full stereotype of 'Minnesota'–for all the good and bad that entails. (Fun fact: many scenes in the Coen Brother's 'Fargo' were filmed in my area, with the infamous wood chipper scene filmed in my neighbor's back yard).
Had a strong inkling for piano around age 4-5. Upon starting middle school, my family moved to Wisconsin, which was a lot more culturally conservative. And middle school is a challenging age in general, so I struggled a bit there, especially being a pretty introverted person to this day. But I got by through music, playing trumpet in ensemble/jazz/marching band and eventually ending up playing in the horn section in a ska/punk band, a genre that made up the bulk of my listening at the time. I was very fortunate to go to a high school with an extremely strong music program.
In college my ears and brain opened way up. Radiohead unlocked a lot of worlds for me- I definitely believe they are a Pink Floyd for lots of people my age- not in sound, but in the classic "late night in a dorm room" sense. Once I heard My Bloody Valentine 'Loveless' I was fully in on weirder music. This was also the heyday of torrenting, with OiNK and what.cd which were amazing resources. My friends and I would make many drives up to Minneapolis to catch shows around this time as well.
"Upon hearing John Fahey after I graduated a lot of possibilities were unlocked for me."
When did you decide that you wanted to start writing and performing your own music? What brought that about for you?
I don't think many people want to hear solo trumpet music, especially performed by me, but I still needed music in my life. So, I picked up guitar my first year of college- a bit of a late start. It was only upon hearing John Fahey after I graduated a lot of possibilities were unlocked for me. I was extremely inspired by his DIY ethos, his deeply personal yet universal musical vocabulary, his musical simplicity and depth, his boldness, uncompromising nature, and overall strangeness. I can safely say hearing his music completely changed my life. Someone who lived his life completely for music and reaped all the rewards and consequences of that life is extremely inspiring, as well as cautionary. But mostly inspiring.
I eventually bought a cheap Tascam and started dabbling in recording, and I would busk outside of the local co-op and play little open mic nights. By this time I had 40-50 songs in my repertoire: Fahey songs, American fingerpicking standards, and a handful of originals. I felt like gaining a musical push and took a handful of lessons with the legendary Peter Lang, Fahey's Takoma labelmate and Minneapolis local. He didn't teach me fingerpicking so much as a way to approach music, how to express oneself honestly and take risks both musically and personally. He also had many hilarious John Fahey stories, which, to be honest, took up a lot of our lesson time. I had no problem with that! Around this time I felt confident enough to make a Bandcamp page and record my own material in earnest.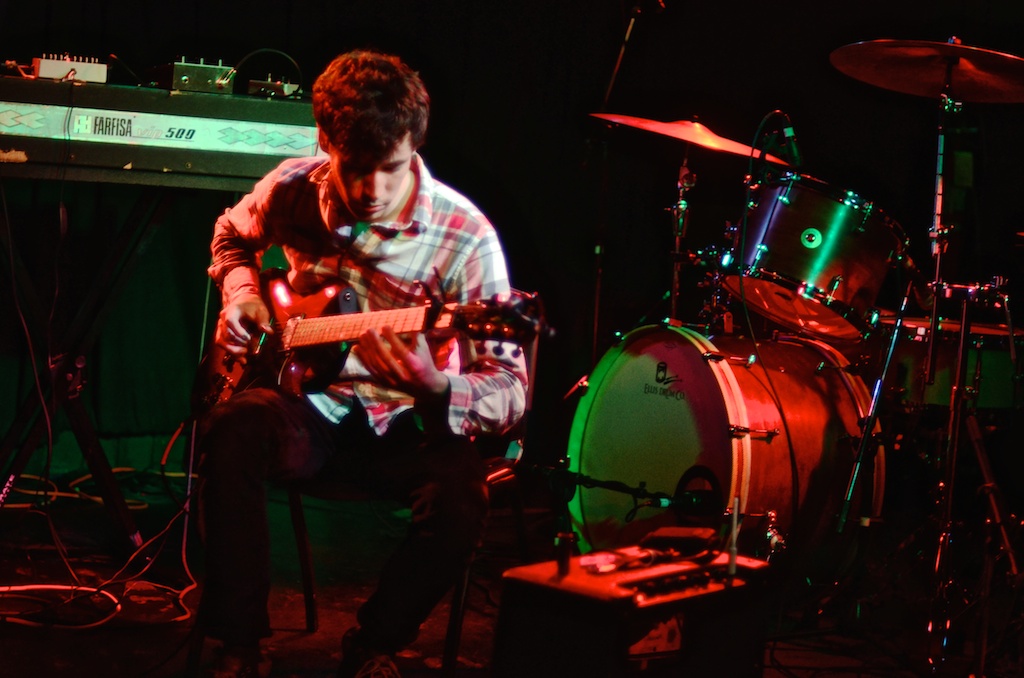 "The magic of making music lies in those moments that just 'happen', without intent."
How do you usually approach music making?
At first, I thought there was a set process to making music. My impression was that a person needs to write songs, then record some demos, and then find a decent studio to create the final product. Only upon trying this did I realize it was stifling to me, and not any fun. If making music is not fun, I do not do it.
The songs that made up my first real release were intended to be demos, but I decided that they sounded good as they were. I learned that I really liked the happy accidents and small quirks that went into the demos- going into recording thinking the music isn't something anyone would hear was extremely freeing and led to better results and lended a special character to the music.
So that experience has informed my process since- I now never, ever, try to 'write' music and I am on no schedule whatsoever. I just experiment, record, and later, listen and make sense of what I have. Chance plays a huge role. "Happy accidents" are basically the bedrock of my music-making, and I think the magic of making music lies in those moments that just 'happen', without intent. I am a big Alan Watts fan and I connect his approach to mindfulness to this process.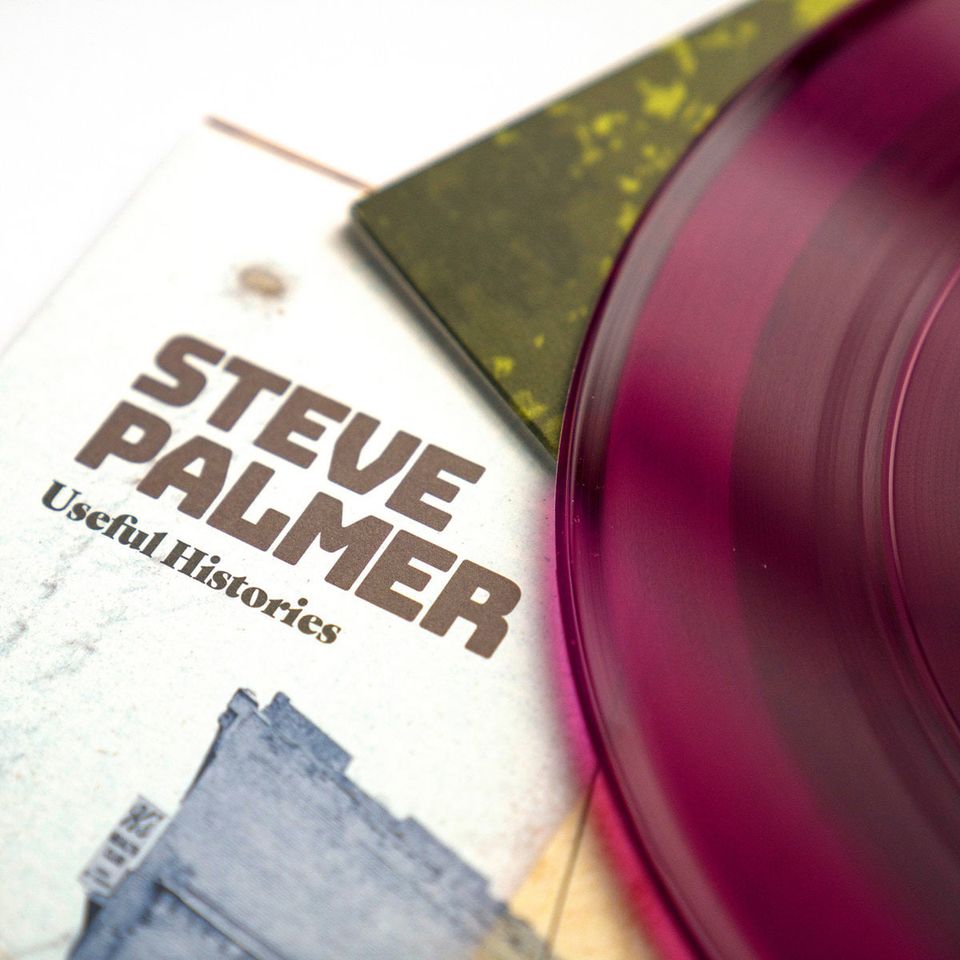 To further foster happy accidents, I try to shy away from having too much control over what is going on. I use very basic, simple FX pedals.
Can you share some further details how your latest album 'Useful Histories' was recorded?
Parts of it go back years, and parts were recorded in the days before it was released. The basis of much of it were drum tracks I recorded with my friend, roommate, and incredible drummer Andrew Haaheim in our basement at the time. I would basically tell him 'play for eight minutes at this tempo' or 'do a bunch of fills', or 'do this Bo Diddley beat for awhile', etc. Again, there was no plan here, I worked it out later. A lot of scratch tracks that were later to be changed ended up being the basis for the entire track. The cliche of 'first take best take' is absolutely true for me.
Other parts were recorded over years in various bedrooms, basements, living rooms, etc. Over a month or two in late 2018 I combed through dozens of these recordings I had on my hard drive and began to piece them together and create something out of them, which became 'Useful Histories'. I briefly had it posted on Bandcamp for about a day until the two Kevin's of Sunrise Ocean Bender and Deep Water Acres approached me with the fantastic opportunity to release it on vinyl. I can't thank them enough! The whole package looks and sounds amazing. It was an honor to have it mastered by Eric Carbonara, whose 'Sixty Strings' release on VHF is a favorite of mine.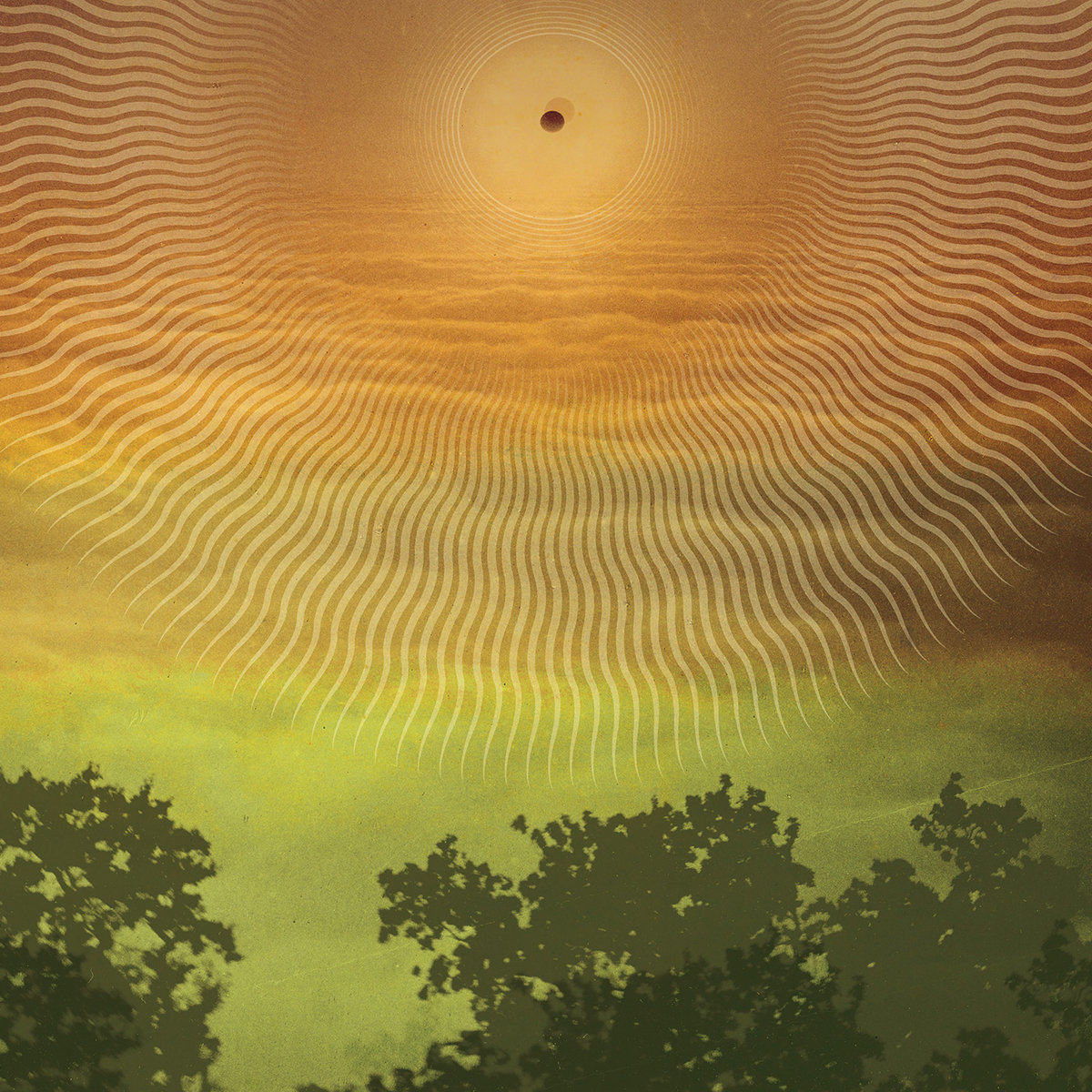 You have two other releases. In 2014 you released your debut 'Unblinking Sun' (Dying For Bad Music) and two years after that a collaboration with Matt Beachey ('Slow Clarity', via Cabin Floor Esoterica). Would you like to comment on your previous work?
Three, actually! My first release, 'Fables of the Feral Boys', was a self-released EP on Bandcamp (later released on tape on Fall Break Records) of original fingerpicked material. This release caught the ear of Marcus Obst, who runs the wonderful Dying For Bad Music label from his home in Germany. He then released my debut 'Unblinking Sun'. As they say, you have your whole life to record your first album. That release was the best reflection of where I was at the time and reflected every influence I'd had and every musical ability I possessed at the time. And Matt Beachey and Andrew Haaheim contributed immeasurably to it as well. I am still extremely proud of 'Unblinking Sun'.
While I initially got into music with fingerpicking, I have shied away from that for various reasons, which informed the new feel and sound of 'Useful Histories'. First, I inflicted on myself a neurological disorder called focal dystonia, which is basically a repetitive motion injury of the brain, from overdoing the picking. My main picking finger uncontrollably curls into my palm which basically makes it impossible for me to play like I once did. Secondly, I think if I have something to offer musically, it lies elsewhere. A person like Joseph Allred is taking solo guitar to where it needs to be in a field already swamped with players.
So I foresee the psychedelic/motorik feel being my arena going forward. The Americana vocabulary will always be there, however, as that is how I was able to truly lean into guitar playing.
What are some bands/musicians that have a big influence on you?
Always and forever John Fahey. Kevin Shields is probably second in musical influence for me (gun to head, I'd say 'Loveless' is my favorite album of all time). Flavor Crystals (wonderful Minneapolis psych band, highly recommended to your readers!), Stereolab, Loop, Elizabeth Cotten, Sandy Bull, Daniel Bachman, Marisa Anderson, and of course, Grateful Dead.
What are some future plans?
The friends and collaborators mentioned above and a couple other friends have formed a band called Cassini. We had a handful of gigs and practiced regularly before quarantine, but fortunately recorded a bunch as well, so we will be releasing an EP in coming months. Lots of fried in-the-red noisy tape stuff and more lush exploratory stuff along with jams on the 'Hallogallo' beat. Our sound is the improvisatory kraut/psych/americana hybrid I've been seeking, and some of our material is based on the 'full-band' tracks on my albums. Playing with others helps you further develop your ability to listen. It's been great.
Also, Matt Beachey and I have another 'Slow Clarity' release coming. We were heavily inspired by this amazing deep-cut Shandar release 'Guitares Dervies', which is just this ineffably beautiful avant/minimalist/acoustic duo music. I haven't heard anything like it since. Hopefully we can approximate even half of that sound.
How are you coping with the current pandemic?
Well… video games. I initially thought that all the stuck-at-home time would result in prolific recording. But America is handling this very poorly, to say the least. Additionally, the George Floyd murder and subsequent civic unrest occurred not far from where I live. So the constant bad news and the ridiculous circus that is our leadership is absolutely exhausting for me. With no end in sight, I've been procrastinating musically. So, lots of Red Dead Redemption 2 and Crusader Kings 3. And petting and walking my wonderful little guy Charlie, my dog.
Let's end this interview with some of your favourite albums. Have you found something new lately you would like to recommend to our readers?
Favorite albums is too hard a question, so I'll stick with new music I like. Matthew Rolin and Jen Powers are always releasing great psychedelic acoustic folk in various lineups and collaborations. Other good stuff- Numun 'Voyage Au Soleil', came out recently which reminds me a bit of Books' 'Lemon of Pink'. Mountain Movers and Headroom are also two amazing fuzzed-out psych bands I admire deeply.
Local to Minneapolis, Cole Pulice plays highly processed clarinet and saxophone creating amazingly intricate fractal-like sounds. Iceblink is another local genius, taking after the British duo Woo (check out Iceblink's album 'Carpet Cocoon'). What else? Horse Lords are my favorite current rock band. And a sleeper Dead show I want to shout out is the AUD from 5/12/77.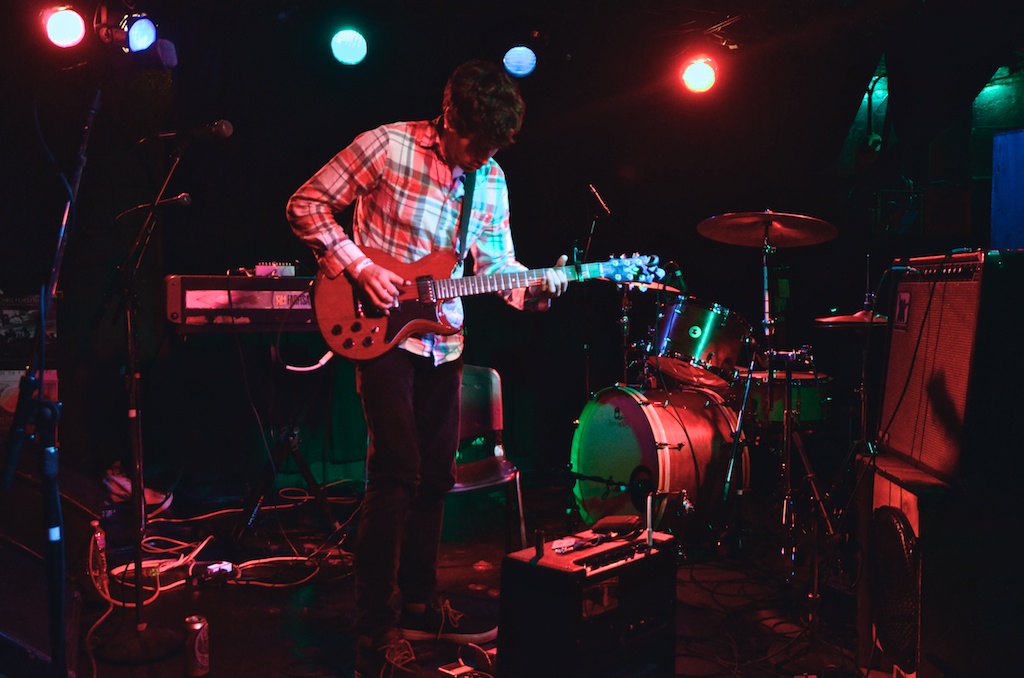 Thank you. Last word is yours.
Thank you! It has been a real pleasure to talk with you. Steve Palmer
Klemen Breznikar
---
Steve Palmer Facebook / Instagram / Bandcamp
Sunrise Ocean Bender Records Official Website / Facebook / Instagram / Twitter / Bandcamp
Deep Water Acres Official Website / Facebook