Daniel Bachman interview
Daniel Bachman recently released a brand new album on One Kind Favor. Daniel Bachman is a 6-string and lap guitar currently living in Petersburg Virginia. From 2008 to present he's been releasing material of almost exclusively an instrumental nature while touring everywhere.
---
What influence you?
Thanks for taking the time to get in touch. I'm from Fredericksburg Virginia – a relatively small town – and Id have to say that that has been the biggest influence on who I am. Musically though my dad plays guitar and my grandpa was a professional trumpet player – and I grew up with music playing around me as a kid. When I was old enough I started digging through my dads old LP's – Sandy Bull – Dock Boggs – old jug band stuff – and that was the start of my interest with all that.
Your debut will be released on One Kind Favor.
Its actually my second LP – just the first under my own name! I met Nick at a show that I was playing with Ryley Walker in Northampton Mass on tour last summer – we talked for a while – then a couple months later I was back up there playing and he came out again – told him I was almost done with a record and we just started talking about putting it out. I'm pretty sure its coming out in about a month.
How did you record it?
It kind of skips around a little. There are some tracks with drones and a little electric guitar but for the most part I wanted to make a guitar record and not throw too much other stuff in there. There is one traditional piece – with my real good buddy Charlie Devine on claw hammer banjo and myself – there are some other tracks that kind of space out with drones in and out – but I'm starting to just like the idea of keeping instrumentation a little more sparse and focusing on just one thing and trying to nail it.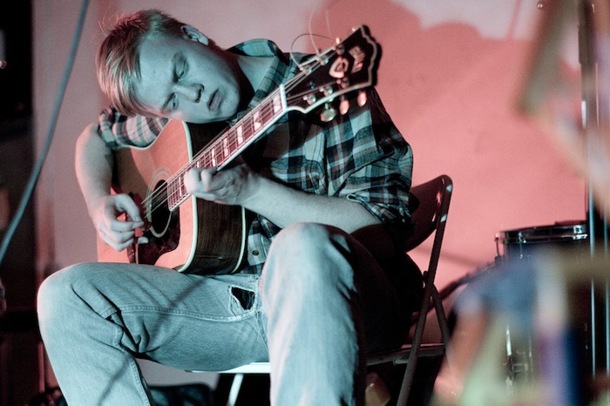 How long were you preparing the material and what can you say about the songwriting?
Total I would say about a year – or a little less – the majority of the songs were written from march 2011 through September when it was recorded. I was on a tour from June to September during that time it helped me get some fresh ideas for that record – most of the song titles are either places that we went on that trip or directly taken from experiences that we had while we were traveling for three and a half months.
Are you playing any shows?
I'm playing somewhat regularly here in Philadelphia – at least three or four shows a month – but I work full time for this pretty big furniture manufacturer so touring and all that is out of the question – at least for right now. I'm currently booking a tour for a month over in Europe for September – for support of this record and others that are coming out in the next 6 months.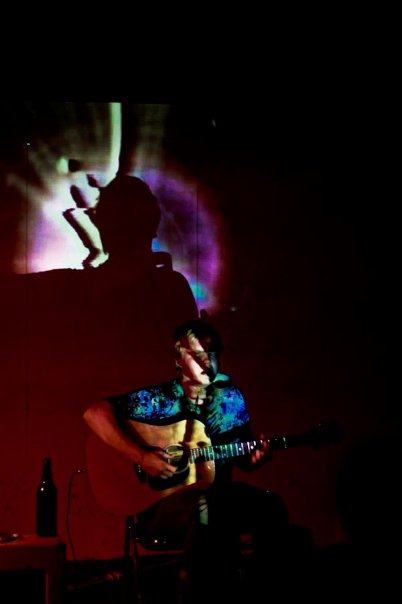 What are some future plans?
I'm almost done writing another full length that I'm hoping will come out by July or August – that first LP is being reissued – and there is talk about putting out a cd followed by another LP by next fall with my friends label – other than the Europe thing I plan on doing more US touring at a more regular pace within this year and the next. Along with some other stuff! I'm just trying to stay as busy as I can these days.
What are some less known artists you like?
Last couple weeks I've been listening to a lot of Waylon Jennings – Sean McCann – that new Fahey boxset is great too – my buddy turned me onto that Baby Grandmothers Record – I had never heard it before and its super rad. Oh man and Jim Pepper – Pepper's Powwow.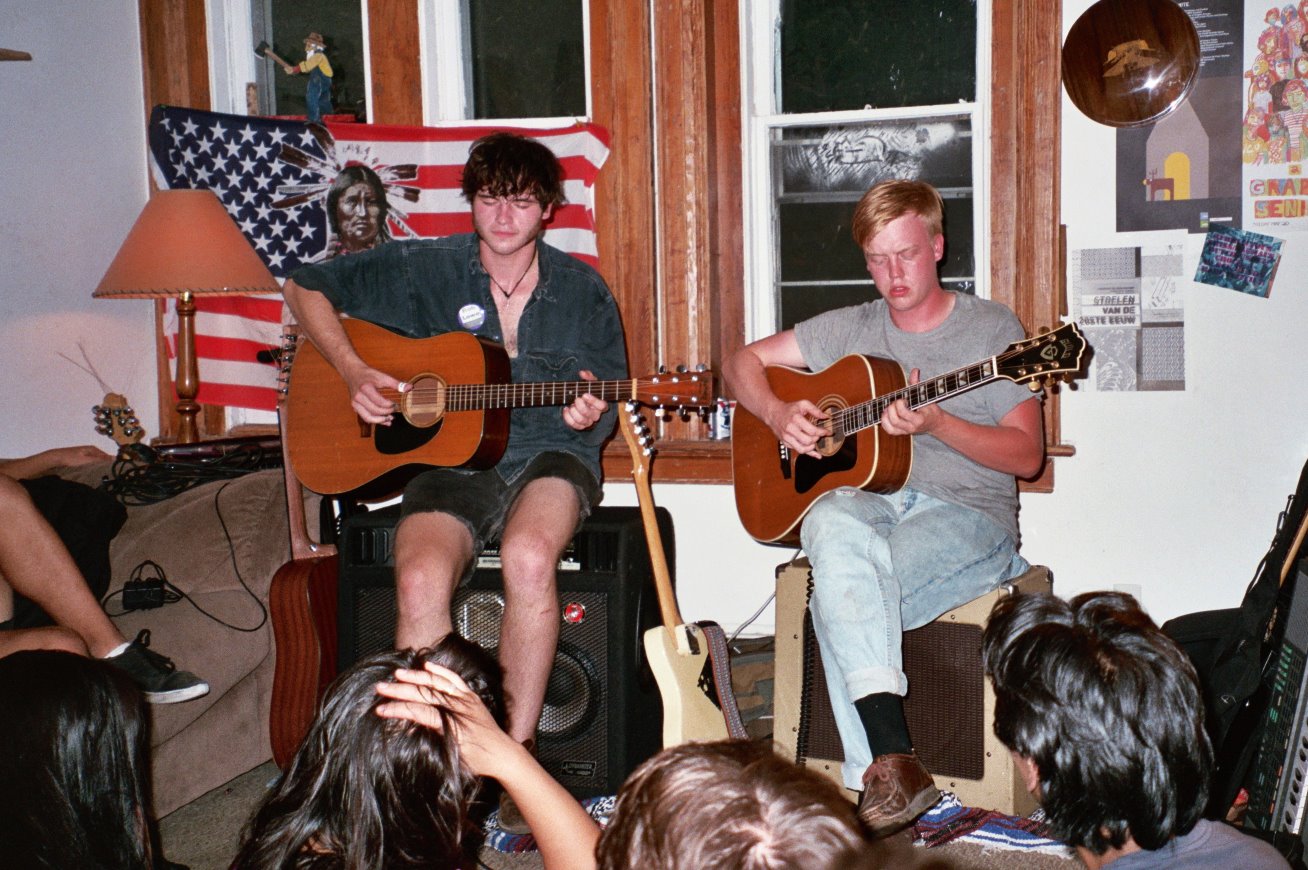 Would you like to send a message to It's Psychedelic Baby readers?
Thanks so much for the interview. Daniel Bachman
Klemen Breznikar
---
Daniel Bachman Official Website