Arno Boytel interview
Multi-instrumentalist Arno Boytel formed Special Deliverance in 2012. The name was inspired by the sci-fi author Clifford Simak. Arno Boytel has released quite a bunch of albums. The latest one, 'Dream Trip Machine' is his most psychedelic album so far. It's available on multicolored limited edition vinyl via Nasoni Records.
---
"This is a story about a man who discover a travelling machine in his attic."
You're a multi-instrumentalist. When did you begin playing music? What was your first instrument? Who were your major influences?
Music has always been present in my family. My grandfather was a harmonicist and violin player in Poland. My father played guitar in Santana and Chicago Transit Authority cover band in France. I remember when I was 7 or 8 years old, I came across some Deep Purple and Pink Floyd scores books. I loved the vinyl covers too. And one day, my father played 'The Dark Side of the Moon' on a Teppaz turntable… something happened inside me… no words to describe it… When I was 13 years old my father's friend realized I was playin' congas in a good rhythm. So, my first instrument was the percussions (congas and bongos), then I learned to play electric and acoustic guitar. Other than Pink Floyd, my major influences was Chicago Transit Authority, Santana ('Santana', 'Abraxas' and the third one), The Rolling Stones, Deep Purple, Led Zeppelin, The Doors, Jimi Hendrix, Ten Years After, Status Quo (1968-73 ), Johnny and Edgar Winter, Rory Gallagher and Traffic.
Would you like to talk a bit about your background?
At 17 years old (1998/99), I fell In love with the bass guitar sound. So, my first band (I was bass player and composer) was a heavy psychedelic/grunge/fusion band named Monoplan. Then I played with several other bands. From soul music cover bands with female singers to bands inspired by 'punk 77'', post hardcore/noise and post punk/cold wave.
In 2003, I came back to my first love music, the psychedelic rock and the 60's and 70's sounds. I decided to start a band together with a friend of mine. We called ourselves Dentelles Nerveuses and we were influenced by Pink Fairies, Deviants, The Pretty Things, Twink, Stooges, MC5, Flamin' Groovies. We released one single on vinyl and one EP on CD for a French psychedelic punk label Close Up. We played several gigs in France and Manchester between 2004 and 2010. It was amazing. Then we decided to stop the band (a lot of fights, fatigue…). So, I realized that I could make music alone, and sometimes with guests.
"Most important for me is to try to have my own style."
How would you describe your sound?
You know, I'm particularly influenced by three musical movements: the British blues boom , the American and English folk music/acid folk and psychedelic/space rock. I think my sound is somewhere between all this. Most important for me is to try to have my own style. No mainstream, just underground, "homemade" and rather lo-fi. No drums, but various percussions mixed with rock instruments and other instruments like tablas, tanpura, flute, glockenspiel, harpsichord and mandolin.
Nasoni Records released 'Dream Trip Machine' today. Are you excited about it?
Yes, of course! I'm excited as much as I was for the first time when they released 'Mystic Dance'. 'Dream Trip Machine' is a culmination of songs, words, ideas, stories and melodies of a specific time in my life released on vinyl. I thank Nasoni Records for all the support. They understand my musical approach. It's often difficult when you're not in the mainstream waters.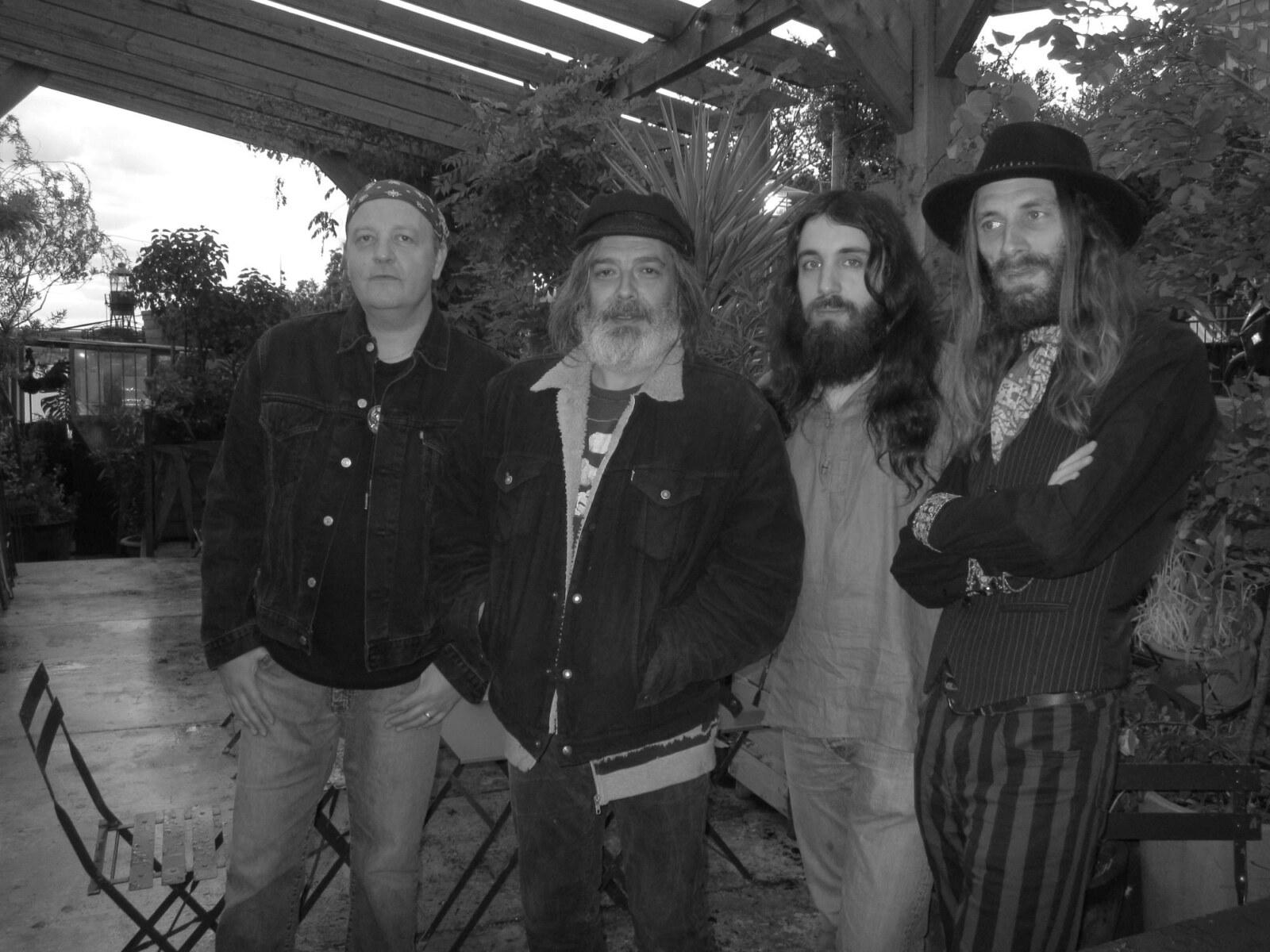 Can you share some further details how your latest album was recorded?
Late in 2018 I started to record new songs. I recorded guitar and bass in my home studio. Various percussions, vocals and other instruments followed. My engineer and friend Alex 'Kedir' Barreau mixed everything at his home. It was very difficult to create the master, so I called another friend of mine, Tanguy Delaire. He helped me with the 'Mystic Dance'. In the meantime, the tracks were set aside for several months because I had to set up a new Special Deliverance lineup. There's also another unreleased project… But today, I realized I prefer to play like a "one man band", with occasional guests, and 'Dream Trip Machine' is the perfect example. 'Dream Trip Machine' song is like sci-fi novel.
This is a story about a man who discovers a travelling machine in his attic. A very special kind of travelling machine. It gives you the possibility to travel into the dreams. He felt anguish when confronted to the new surroundings completely unknown to him. At the end he felt like at home in this new place. Giving him a new perceptions of life and new feelings.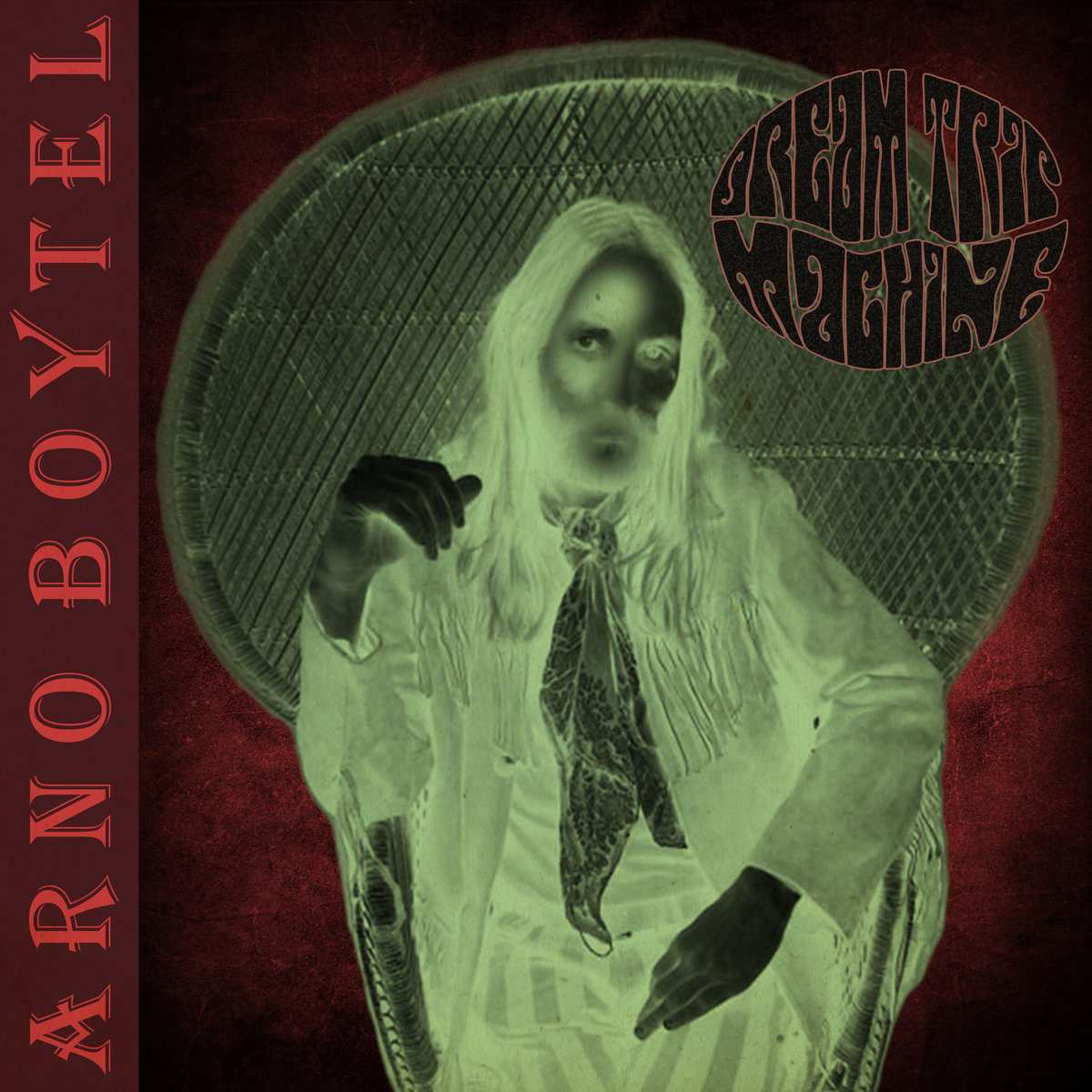 It will be available with 3-D Poster (60×60 cm) and hand numbered 3-D glasses for a full psychedelic experience. 
The cover design was made by another friend of mine, Sebastien Marchal. The pictures were shot by Alex Barreau and David Alastor, and the inside art is by my wife Anisa G.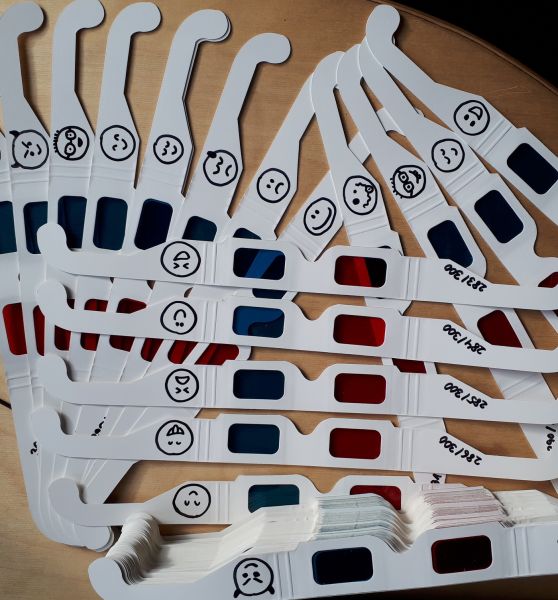 Nasoni Records loved it and we had an idea for an anaglyph effect insert. Then seeing the insert, the idea for the anaglyph poster with 3-D Glasses. And you can only read some words in a mirror.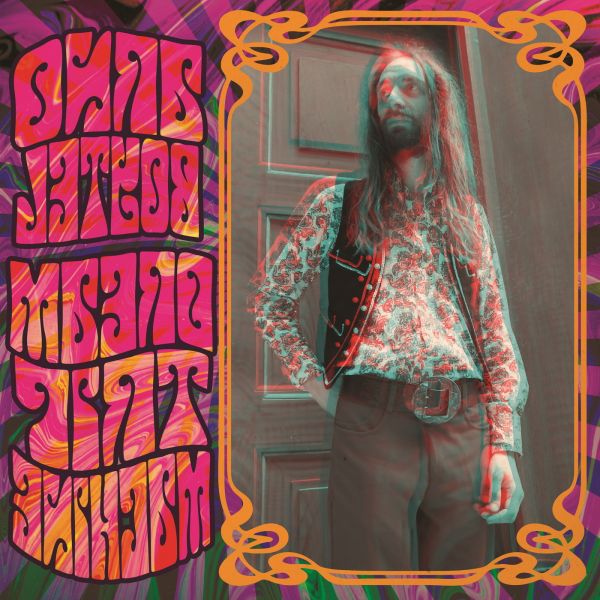 How would you compare it to your previous release 'The Mystic Dance'?
It's a follow-up, but I didn't use the name "Special Deliverance" because the new lineup is with a classical rock musicians now. And I need to continue my "one man band project", but under my own name. 'In Dream Trip Machine' I used some new instruments like bodhran (frame drum of Irish origin) and cajon. I used a little more organ and 12 strings acoustic guitar.
How do you usually approach music making?
I often write my dreams and feelings in my notebook. I love to write about nature and spirituality. It's because I think we are one with it. When I have new riffs or melodies I'm trying to find the words for the lyrics, but sometimes music is enough. One of my favorite moments is working on the song arrangement. To add various instruments for melodies, solos etc.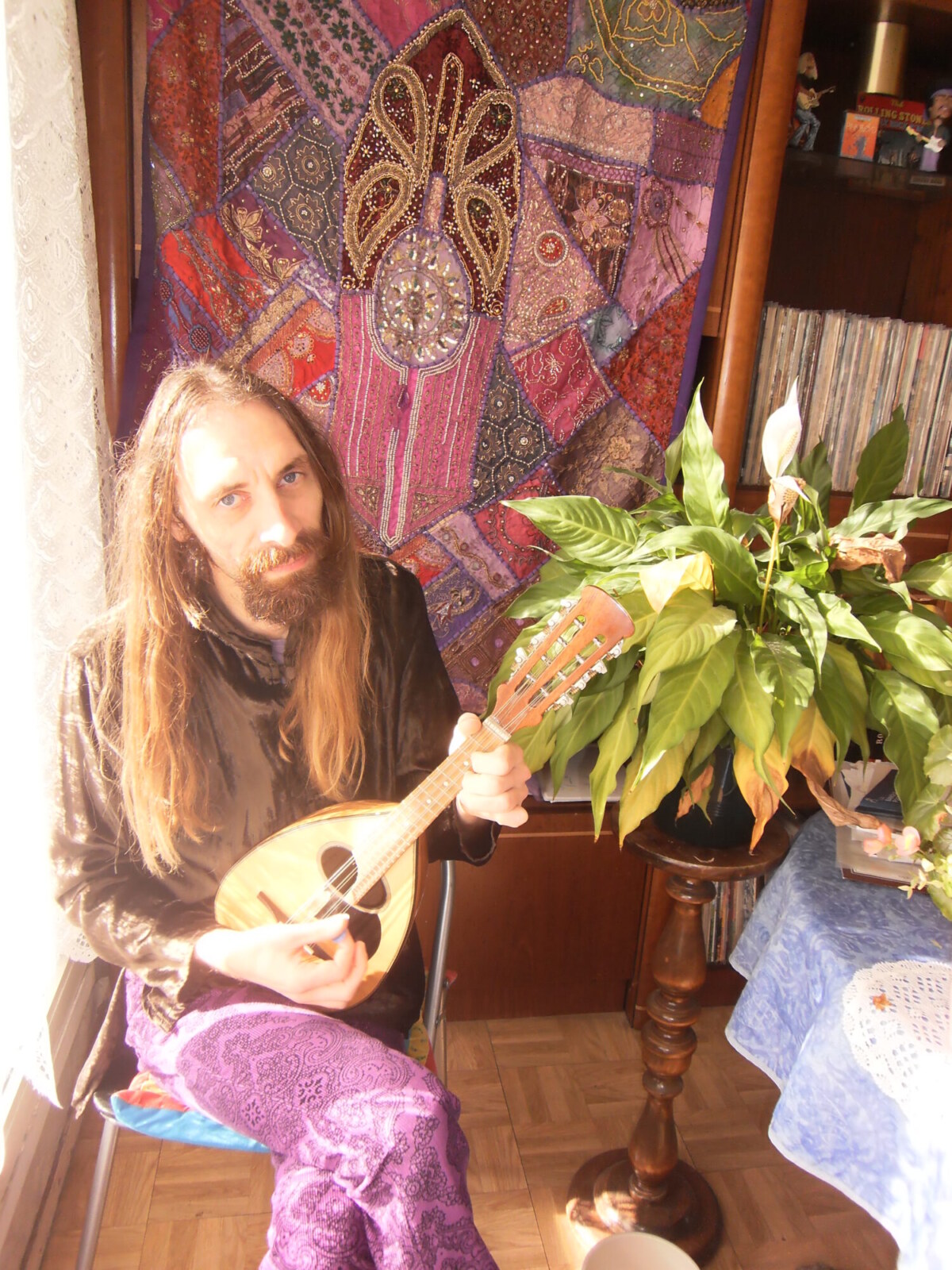 What are some bands/musicians that have a big influence on you?
The list would be too long. The Incredible String Band, Tyrannosaurus Rex, Roy Harper, Syd Barrett, Pink Floyd, Amon Düül II, Led Zeppelin, Comus, Fairport Convention, John Martyn, Donovan, Sam Gopal, Jade Warrior, Tim Buckley, Richie Havens, Jimi Hendrix, Traffic, Grateful Dead, Country Joe and The Fish, The Byrds, The Beatles, The Rolling Stones, Savoy Brown, Chicken Shack, Steamhammer, John Mayall, Juicy Lucy, Keef Hartley Band, Redbone etc. More recent bands: Current 93, Alvarius B. / Sun City Girl, Six Organs of Admittance, Comets On Fire, Nick Cave, Bauhaus, Siouxie and the Banshees, Sonic Youth, Earth, Shellac, Fugazi and a ton of others.
What are some future plans?
In addition to promoting 'Dream Trip Machine', I work now on a new material. Several songs are ongoing. I play a lot of mandolin, electric and acoustic slide guitar and various percussions. In parallel, I would like to end and release the songs with the Special Deliverance's new lineup.
Let's end this interview with some of your favourite albums. Have you found something new lately you would like to recommend to our readers?
Haha well, once again the list would be too long: 'East West' by Paul Butterfield Blues Band, 'Tons of Sobs' by Free, '666' by Aphrodite's Child, 'Music in a Doll House' by Family, 'On the Boards' by Taste, 'MK II' by Steamhammer, 'Bless the Weather' by John Martyn, 'Pink Moon' by Nick Drake, 'Cruel Siste'r by Pentangle, 'Unicorn' by Tyrannosaurus Rex, 'Space Oddity' by David Bowie, 'Come Out Fighting Ghengis Smith' and 'Folkjokeopus' by Roy Harper, Led Zeppelin 'III', 'Barrett', 'Changing Horses' by the Incredible string band, 'Blues From Laurel Canyon' and 'Turning Point' by John Mayall, 'Imagination Lady' by Chicken Shack, 'Live Johnny Winter And', 'The Grand Wazoo' By Zappa, 'Dark Noontide' by Six Organs of Admittance, 'Le cimetiere des Arlequins' By Ange (a French progressive band).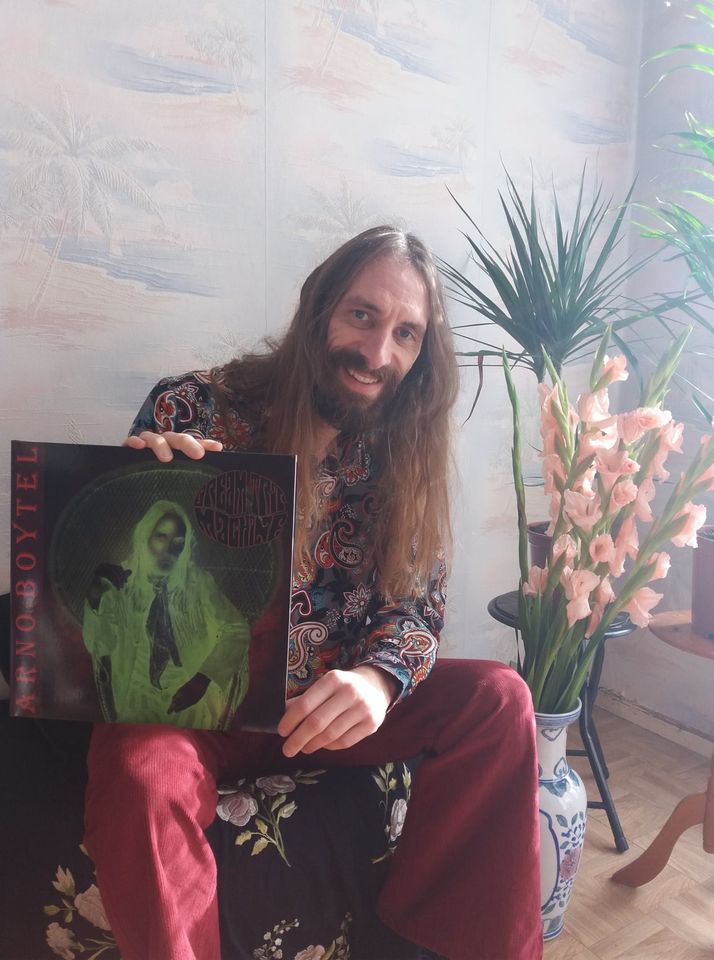 Thank you. Last word is yours.
Ok, I want to thank you for the interview and I thank the people who follow my musical project. I hope you'll enjoy the 'Dream Trip Machine' album! I had a lot of fun, energy and positive vibrations for this album. Arno Boytel
Klemen Breznikar
---
Arno Boytel Official Website / Facebook / Instagram / Bandcamp / YouTube
Nasoni Records Official Website / Facebook / Instagram / Twitter / Bandcamp