Zior | Monument interview
The band was active in the late seventies and it's best known for its outrageous Black Magic stage act which enthralled the London clubs of that era. Zior's first album sleeve was designed by Keith McMillan who also designed the Black Sabbath album; both are now landmarks in the album cover world. The band also released a second album called 'Monument'. This was recorded under another name but it was still laid down by the same Zior musicians.
---
Rolling Stones engineer Bill Farley discovered them and at TPA Studios in Soho London they recorded their first album. Founder members Keith Bonsor and drummer Peter Brewer were joined by guitarist John Truba and bassist Barry Skeels, who created an exciting collection of original classic rock recordings.
"Loud, wild, and utterly imperfect….on stage was for me pure adrenaline."
Where and when did you grow up? Was music a big part of your family life?
Keith Bonsor: I grew up on Canvey Island in Essex England in the early 50s. Music was always in the house in one form or another. It was very common for my relations to pop in for parties and sing with the piano. I was always around my cousins who came to the house playing old rock and roll records. I suppose this was my first taste of rock music. My father bought me a cheap drum set from a retired big band drummer. Complete with a ballerina on the front skin, bass drum, snare and hi hat. It was very basic but loud. I played along to records and drove every one crazy. I think I tapped on everything that moved. I was hooked on music which never left my mind.
"On one occasion Jimi Hendrix and George Harrison sat in the audience and I believe they even applauded!"
When did you begin playing music? What was your first instrument? Who were your major influences?
I first played the drums and then messed about on the family upright piano working out chords and left hand boogie woogie routines. Some guy that I met showed me the notes. A bit of constant practise and I was hooked. It was a great party piece which I showed off at any given moment. I was influenced by Bach and Ravel and attempted to play the pieces by ear. Not brilliant but what I couldn't get I just made up. I did eventually go on to study music and sang in the local church choir. This I believe was the grounding for the basis of harmony. I spent hours working out the chord patterns for a notation called 'A Psalter'. Oh boy! I found all the different chords all in one place. There are hundreds. I have always had a natural curiosity for all music styles. I can busk around most kinds of songs. I was always messing about with tape recorders and splicing loops together. I think it was on a Grundig recorder that I was given. At school I met other music people and formed a band called 'The Essex 5'. I played Fender bass and we recruited John Martin from Wilko Johnson's band The Roamers and John became my drummer. He had a Trixon set and fitted in well. We rehearsed loads and when we finally left school we gigged at least twice a week. We supported lots of famed bands. The Animals, Manfred Mann, Lee Dorsey, Marc Bolan, Graham Bond, Argent, Bad Finger, etc. We even entered a national 'Melody Maker' rock contest and won. We gigged at nearly all the clubs in London plus pubs and theatres. The most memorable one was 'the Cromwellian Club' in London, where lots of famous stars hung out. On one occasion Jimi Hendrix and George Harrison sat in the audience and I believe they even applauded! We must have been doing something right. We supported Eric Clapton's Cream for 2 gigs. Shock horror…they had a 2oo watt PA. In those days that was a big PA! The understanding was that in order to use it we had to let the sound engineer reduce our volume by half. After 6 years our drummer Johnny Martin ('Big Figure') left to team up with Wilko Johnson to form Dr. Feelgood. They played lots of material that we used to play but Wilko and vocalist Lee Brillo were better front men than we were. I quickly realised that it wasn't just about being ace musicians but visual stage performances were just as important. I quit The Essex 5 then met Mark Wesley and concentrated on writing original material as I believed it was the way forward for my creativity. We eventually signed as contract writers to a New York publishing company. We wrote loads of songs with covers by other artists. Not a lot of money coming our way.
"I was more impressed by the Orange amps left in the CBS studio by Fleetwood Mac. I hope they never found out but we used them on our session."
One of your first bands was called Cardboard Orchestra and you released two singles. 
The Cardboard Orchestra outfit consisted of myself and Mark Wesley, a former dj from Radio Luxenbourg. We were writing songs together and opened a small recording studio where we produced demos for various artists. The demos were multitracked on a Brunnel tape recorder and of course that meant playing all the instruments with a master on quarter inch tape. We then met Peter Brewer who was a drummer with the band 'The Night Riders' and added a guitarist Vic Collins from The Kursaal Flyers and formed a unit to play live gigs. We rehearsed and performed at loads of London clubs and played live on BBC radio 1 lunchtime shows. I suppose it was at this time I became a multi instrumentalist and chopped and changed from one instrument to another on stage. But mainly Hammond organ and vocals. I was always going to London knocking on doors trying to get record deals etc and we were eventually signed by CBS Records who then pushed us to become more pop focused. The budget for recording the first record was very good so we decided to book a large orchestra complete with Bach trumpet, hiring our own arranger. His name was Andrew Lloyd Webber. He told me that he referenced the classics for his own stage musicals and he asked me what kind of arrangement I had in mind. We never thought anything of this guy as our arranger and didn't even give him a name check on the credits, ooops. I was more impressed by the Orange amps left in the CBS studio by Fleetwood Mac. I hope they never found out but we used them on our session. The record was a bit in the style of The Righteous Brothers. Overproduced and although it had a few plays on radio I never owned up to doing the tracks. Not the true me! We played the last gig as The Cardboard Orchestra at the Soho club Whisky A Go Go. We were going nowhere. At that time I was playing on sessions for other artists and started producing just to make ends meet. I did some part time work for a printing company and tried my hand as a club dj. I seemed to make more money as a dj with less humping equipment around than I did music gigging. Visual ideas kept going through my mind and loving theatre I decided to get a band together and incorporate music and visual excitement. Hello Zior!
What was the local music scene? Did it influence you or inspire you to play music?
The local music scene was very vibrant and most musicians were listening to American rock & blues. Lots of bands were playing blues and after seeing them play live I was influenced by Johnny Winter, Taj Mahal and The Allman Brothers. I was also inspired to play music by working at American air bases with long gigs to play. Some were 3 x one hour spots. This meant that to fill up the performance we had to improvise. Maybe this is where I cut my teeth on raw rock music.
"Of course I had no songs to record so I literally wrote down the ideas in time for the others to arrive."
Can you elaborate on the formation of the Monument? When and why did you decide to change your name to Zior?
You talk about Monument who in fact were also recording as Zior. If I can explain, I was in a pub at the top of Denmark Street London where I met a guy named Milton Samuels who alas has now died. He told me that he had a commitment to Decca Records to supply a number of albums to them but had run out of masters. He asked me if I could put together an album quickly and he would pay me £300. Not having much money at that time I jumped at the offer but unfortunately I was contracted to another company. The way around this circumstance was to record under a different name and put the writers credit in my wife's maiden name which was Lowe. I changed s Lowe to Steve Lowe, who does not exist but in fact I wrote all the songs on the album. That is the reason why I have never been paid for any of them. As for the name, I was always travelling home via monument tube station so I plucked it out of the air and said I will call this band Monument. This cost him another beer!! The downside was that he needed the album in a week. I jumped up and then asked Bill Farley for the keys to TPA studios and after another beer called the rest of the band and started recording that very night. Of course I had no songs to record so I literally wrote down the ideas in time for the others to arrive. Peter Brewer the drummer was there with me so once in the studio we set up and played around with crazy sounds and bizarre ideas. When John Trubor arrived he experimented with different guitar sounds and I experimented with imperfect chords and riffs. It seemed to gel brilliantly and when Barry Skeels had arrived we ran through the structure of the songs and recorded them almost instantly. This was both exciting and fulfilling. John has confessed to a little weed and maybe it helped the atmosphere and relaxed the mood. If you listen carefully you will hear doors being closed, toilets flushing and guitar sounds being recorded with mics from another room. I tried to stretch the barrier of sound and with the adrenaline running wild I told myself anything goes, so just do it. The weird solo piano parts were played by myself blindfolded and recorded as they were played, one take. The songs were not perfect but we recorded most of them with 1 or 2 takes. Even the 16 track tape was secondhand. I took advantage of the Hammond c3 that was in the studio and the mics were not really in the best positions but hey ho time was not on our side and when John and Barry arrived I just yelled out the chords and sang the first thing that came to my lips. The titles of the songs are a little out of the ordinary but I wanted to be different for no particular reason. I must have thought I was Zappa. If only…Peter drummed out lots of beats and we agreed on tempos and moods. Some tempo changes were totally illogical but we were searching for the unexpected. The clavinet that had been left in the studio gave it a old school feel. The grand piano performance was an hypnotic moment, discordant and inverted concerto madness, played and written as it was recorded. Maybe a flash back to my early days of badly played classical pieces. We carefully tidied up to hide any evidence of our recording session and left the studios at about 6 am. Too bad the beer bottles gave us away along with the pizza boxes. I mixed the tapes the next day with a few extra overdubs and fx. Even I was amazed by it and 'Dog Man' is still my baby. It is very interesting that the sleeve has attracted many comments but alas I do not know who the artist was. I forgot about this album for many years and it was only when people started talking about it did I take it more seriously. Back to being Zior and musical theatre.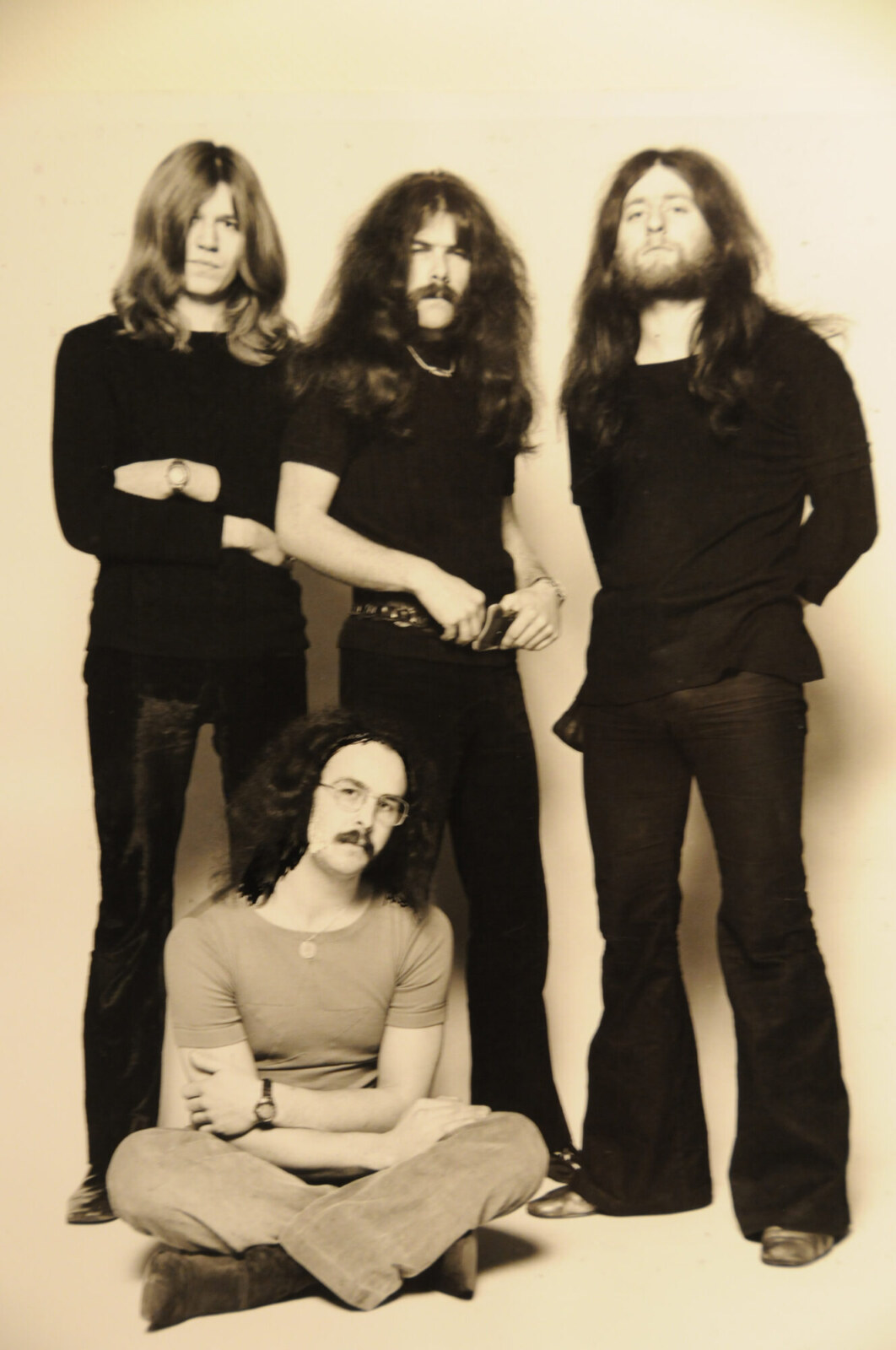 "We were getting known for shocking people with our act and for no particular reason we were gaining a reputation of being in tune with black magic and mystic dimensions."
What sort of venues did you play early on? Where were they located?
The venues that we played as Zior were universities, pubs and underground clubs. We were getting known for shocking people with our act and for no particular reason we were gaining a reputation of being in tune with black magic and mystic dimensions. We never rehearsed but talked things through to achieve musical connections. Loud, wild, and utterly imperfect….on stage was for me pure adrenaline. I seemed to go into a trance like state when I sang anything could happen and on most nights it did. The nightly mock sacrifice of a female member of the audience soon became known as the highlight of the show. All done in a theatrical way it was very visual and the victim was always saved by the God Zior who appeared behind a shadow screen and finally jumping through it and out into the audience. The psychedelic lights played a big part and it's worth remembering that this part of the show was performed to the sounds of a pre recorded tape which I have included at the end of 'Spirit Of The Gods' album. Being dramatically visual caught the attention of tv producers. We appeared on the BBC Halloween Special and made an appearance in the film Groupie Girl which was filmed at the Marquee Club. We were booked at venues that loved the music and our lively stage show. We were compared to Alice Cooper but unlike him, who had Hollywood style props, ours were all home made. However, combined with the psychedelic lights they looked great. I still have one of the masks to this day. When we released the album we appeared at Ronnie Scott's Club with invited members from the press and some said it was too outrageous for the general public. This did not stop us as when we played at live shows, people demanded it.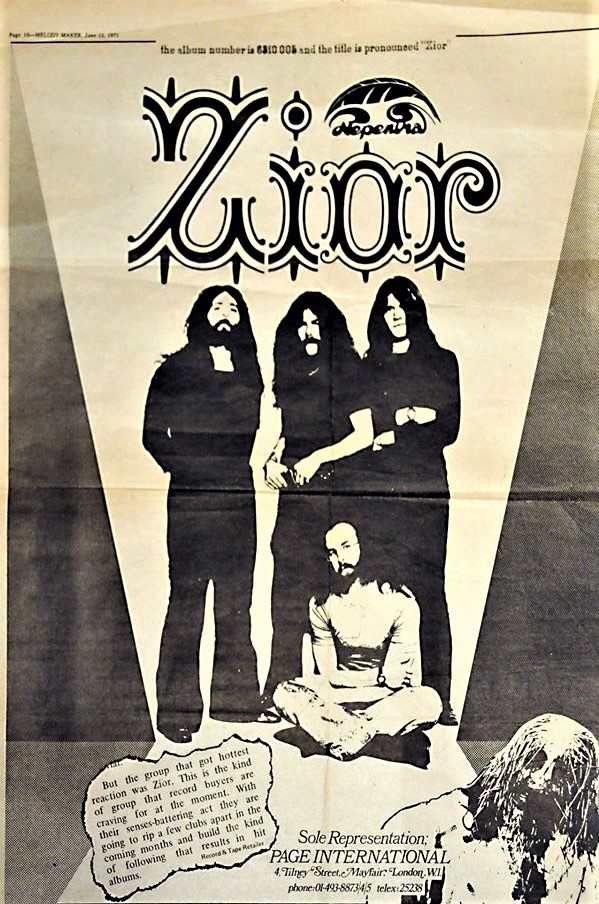 How did you get signed to Decca Records?
We were signed as Monument to Beacon Records by Milton Samuels who in turn had a master deal with Decca/Arista.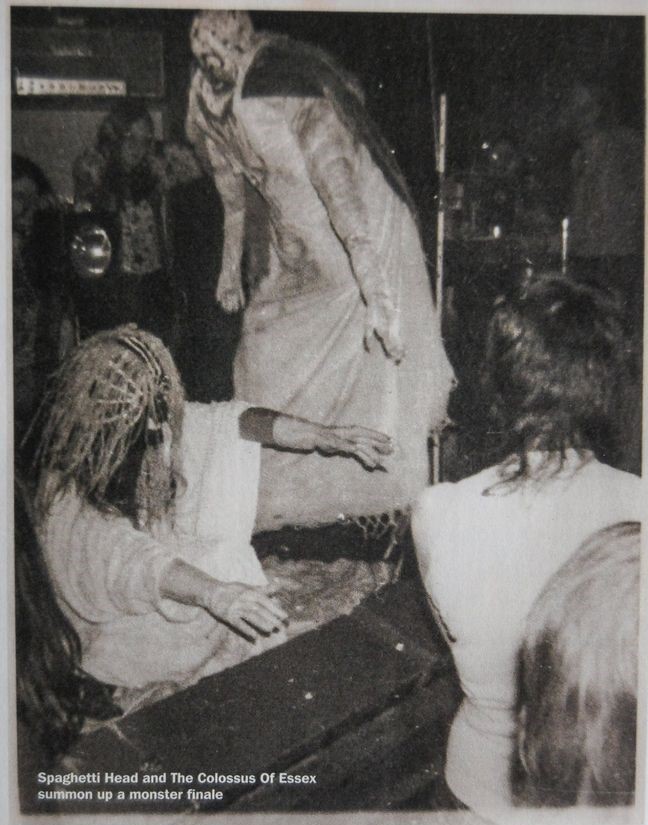 Your sound was very heavy. What influenced the band's sound? How would you describe your sound?
Our sound was pure valve amp volume and with experimental vocals. We always tried to record as we were heard at live gigs. We never played a song the same twice. Never perfect but always with energy.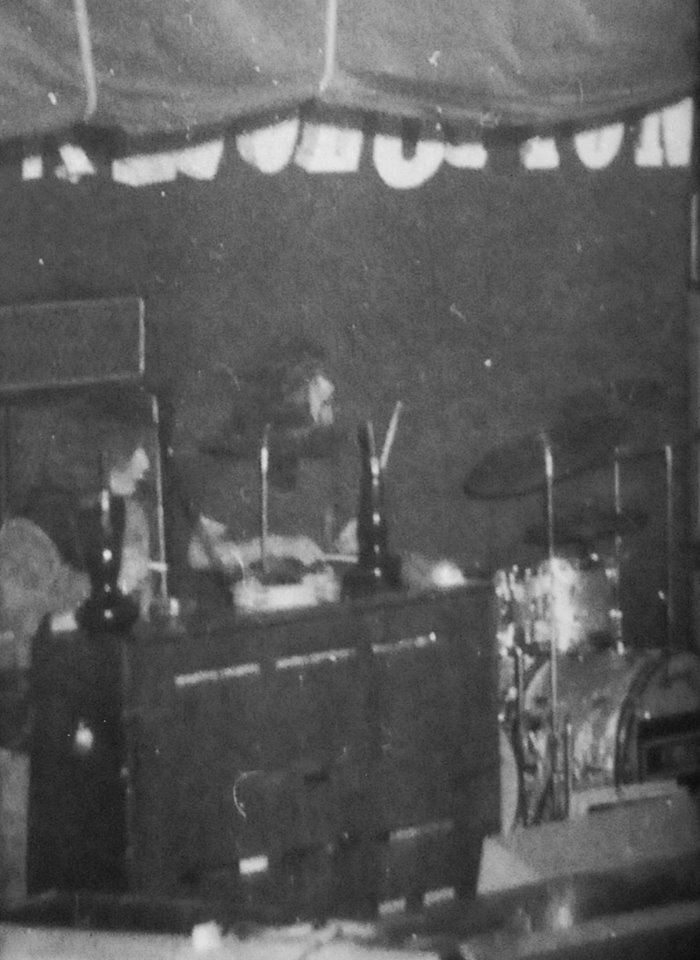 What's the story behind your 'The First Monument'? Where did you record it? What kind of equipment did you use and who was the producer? How many hours did you spend in the studio?
The album 'The First Monument' was recorded at TPA Studios Denmark Street London Our equipment consisted of: Marshall/small Fender Vibrachamp amps, Ludwig drums, Hammond c3/Beckstein grand piano, clavinet Fender jazz bass guitars: Rickenbacker/Gibson Les Paul, Epiphone, acoustic. Guitar main solos – custom made Hofner Colam with electronic preamp. Vocal microphone: Neumann 67 with emt plate echo and Revox tape echo. Produced by myself and assisted by engineer Bill Farley who also had engineered for the early Rolling Stones and The Pretty Things in Regent Sound Studios. It was recorded in 6 hours from late evening until the early hours. Remember there were no electronic tricks such as autotune, quantizing etc. The rest is history.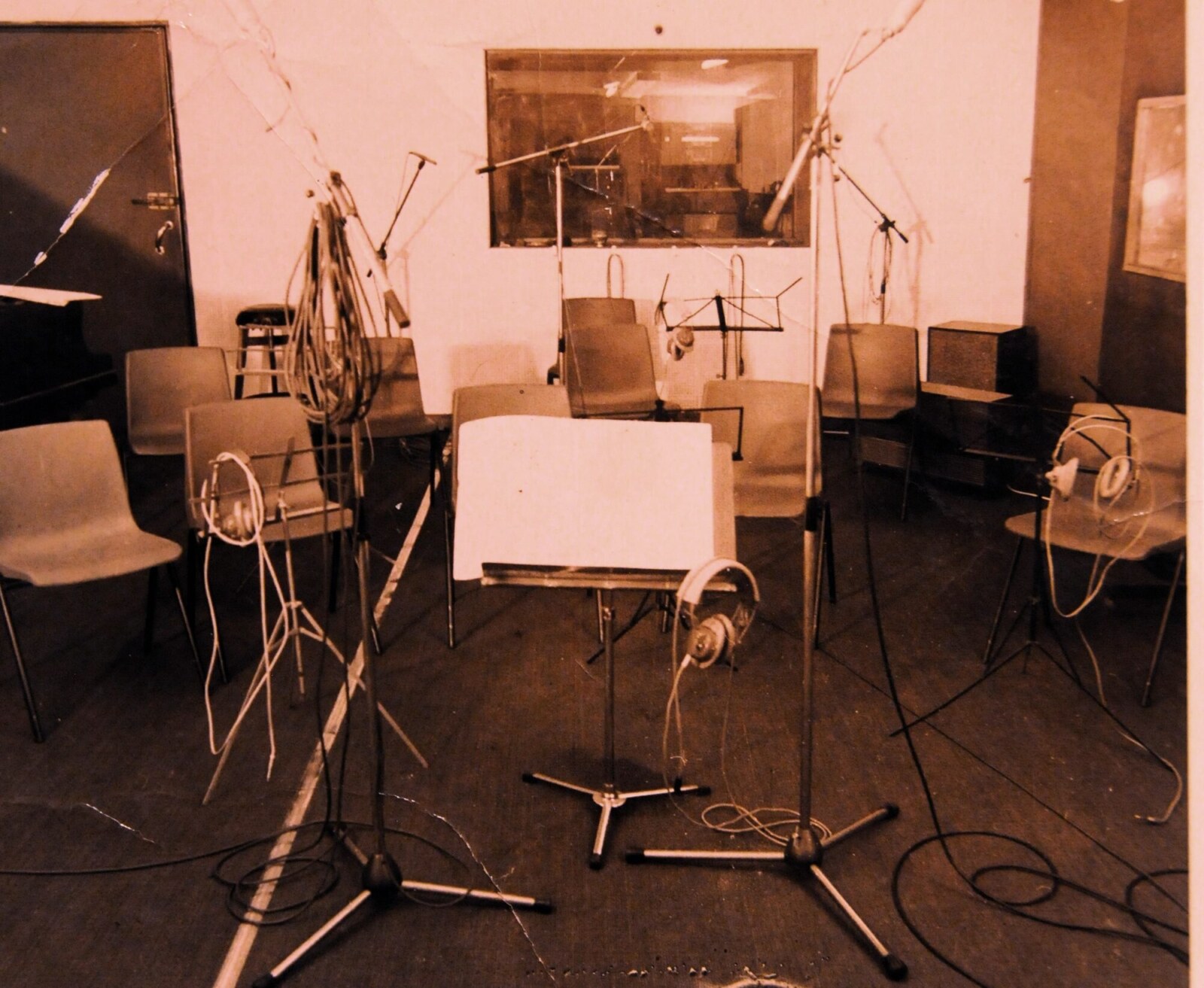 Would you share your insight on the albums' tracks?
The tracks were recorded in an avant-garde style moulded with orthodox 70s recording techniques. The feelings that were evident came from meditation, extraterrestrial visions and out of body experiences. This is why I think my imagination runs wild.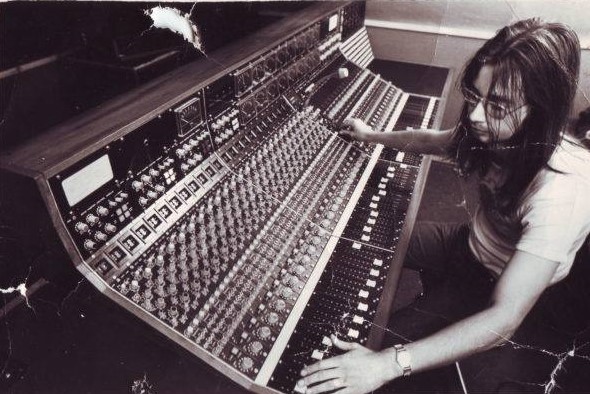 Did the size of audiences increase following the release of your debut?
The audiences increased quite considerably after our debut LP.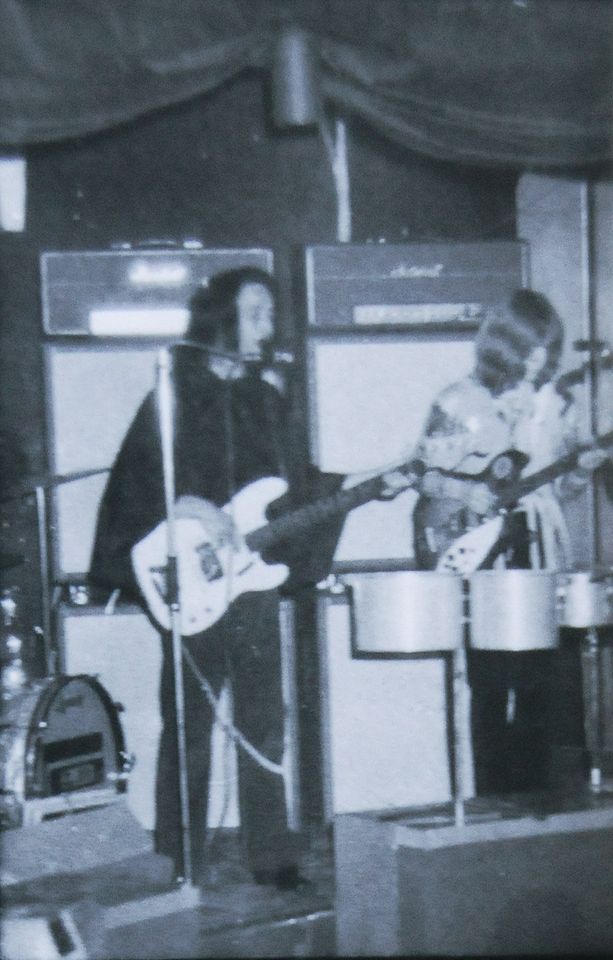 Did the band tour to support the LP?
We did not tour as Monument, we were purely a studio concept As far as any one knew the band did not exist.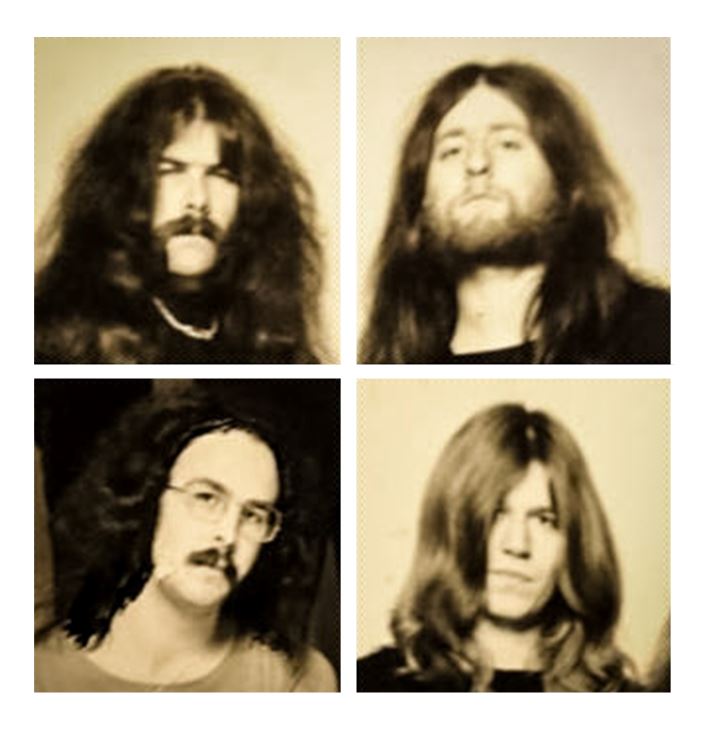 Was there a certain concept behind the album?
There really wasn't a concept only to record music with no holds barred. Earthy rock music, I know it is imperfect music but that gives it the edge.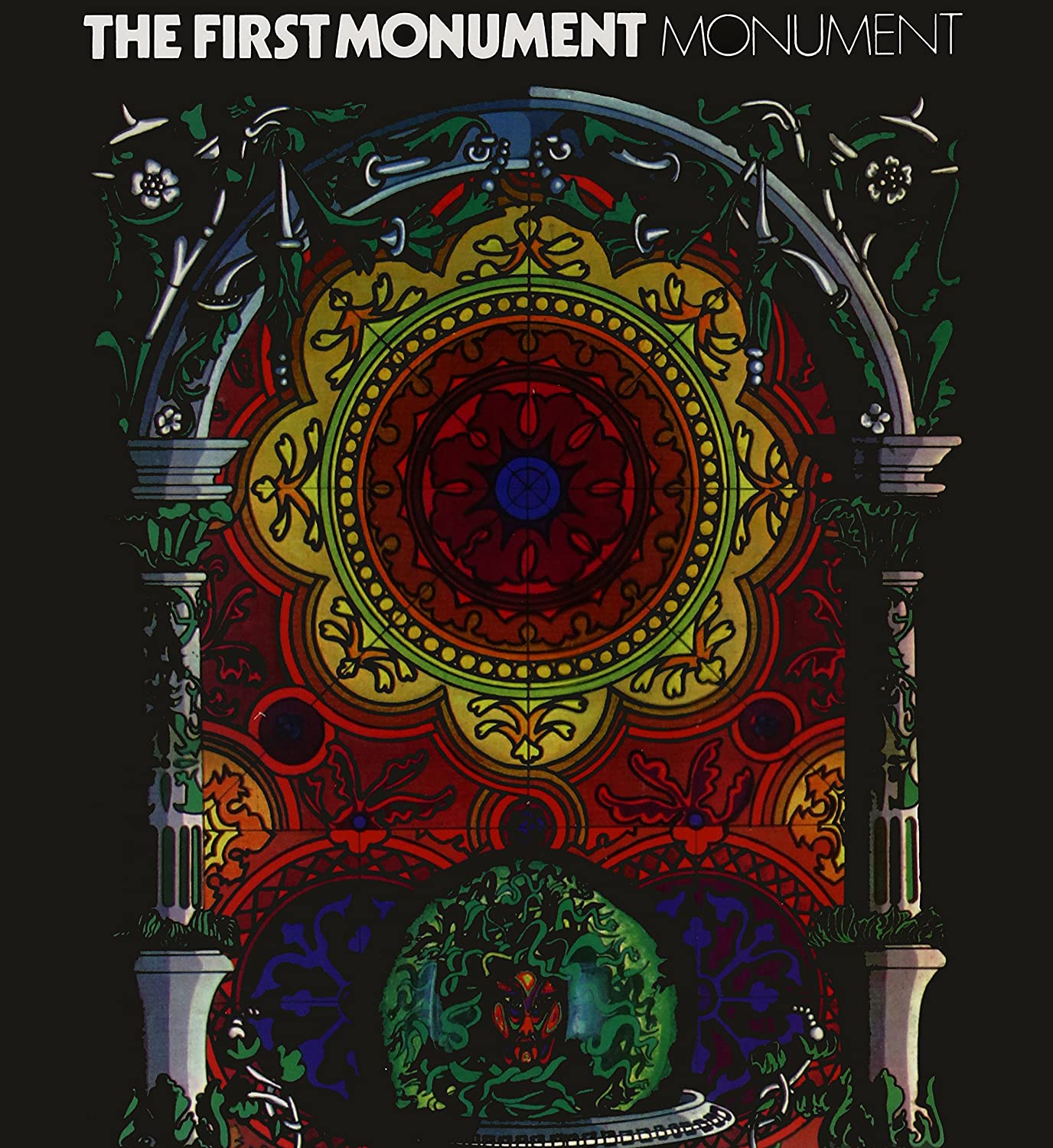 So Monument was pretty much a secret?
It is a well know secret! Monument were in fact Zior under a different name.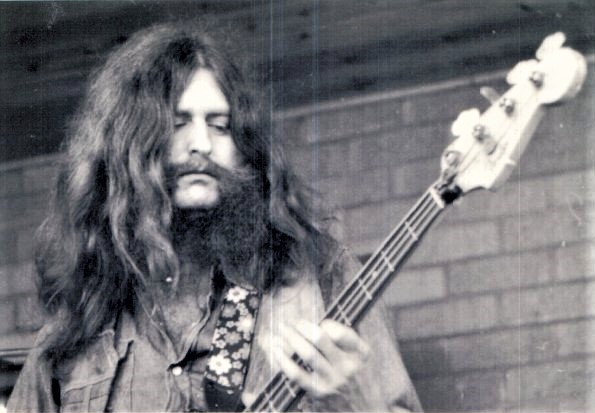 Zior was even more heavy.
Zior was a tad more heavy in style but the songs were more constructed and arranged. Live stage work was a Marshall affair with 3 purple stacks at high volume. Peter was a great drummer and his Ludwig set belted out like hell. Remember we had little or no fold back. Barry used to put cigarette dog ends in his ears…no wonder with all the volume we generated. Our sound was raw and hard hitting.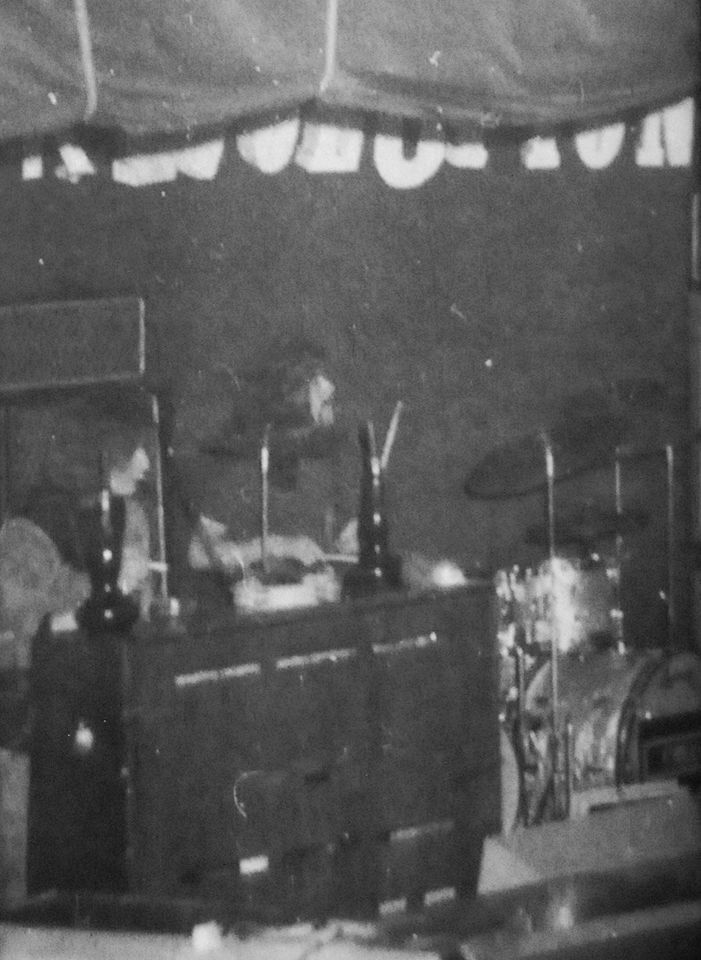 You got signed by Nepentha Records. What can you say about this label?
Nepentha signed us and it was owned by Larry Page who was the manager and producer of The Troggs. The label was a new project and we were one of four artists on it. The sleeve artwork was by the photographer Keith McMillan, who also designed the sleeve for Black Sabbath, a brilliant concept.
"Believe me the mice running about the rafters seemed to echo all around."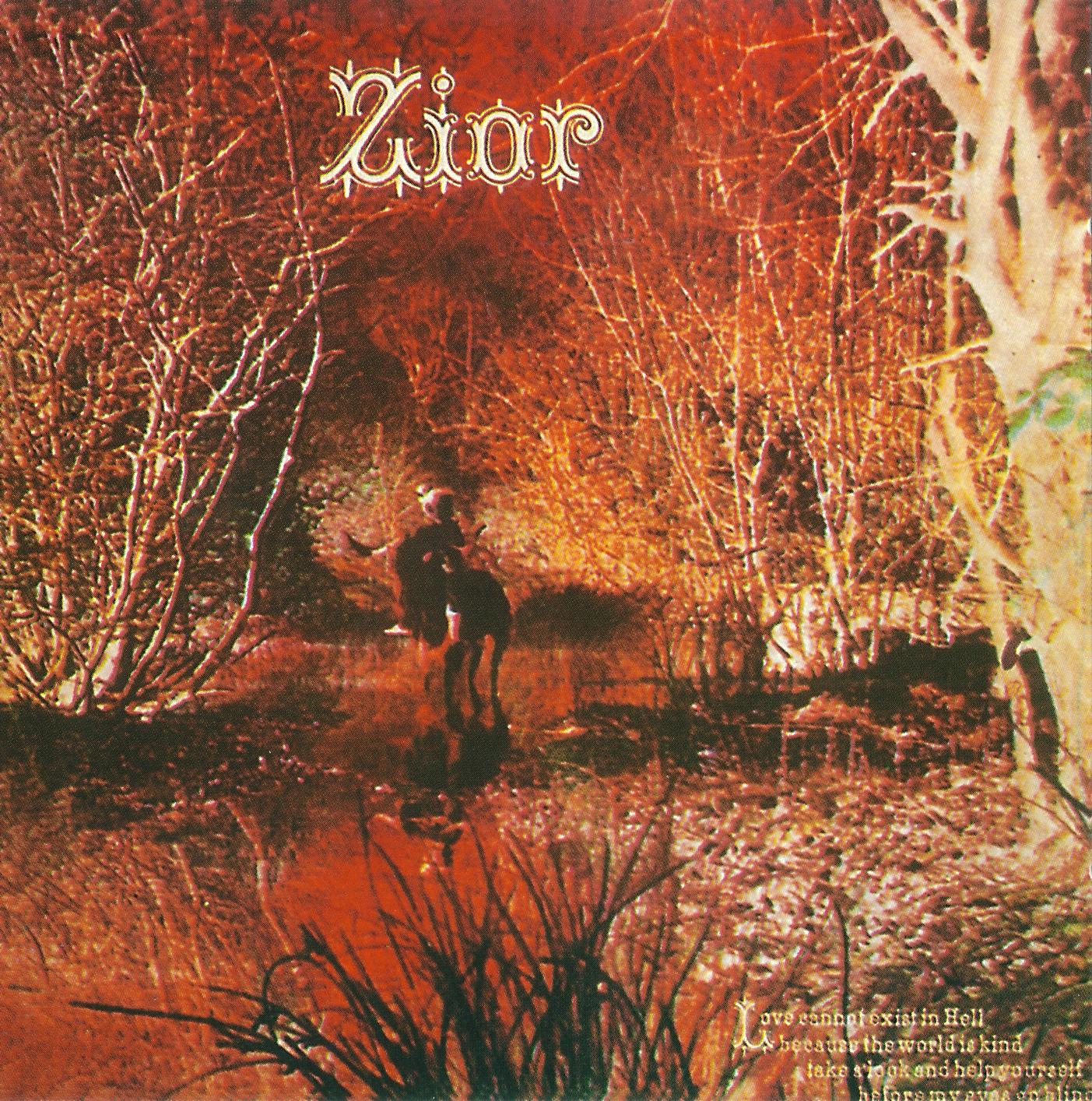 Please share your recollections of the sessions. What were the influences and inspirations for the songs recorded?
The Zior sessions were recorded over several days in TPA Studios Denmark Street London. Produced by Bill Farley and myself (it helped not having to run from the control room to the main studio between takes). The songs that I wrote for this album were a little inspired by The Allman Brothers with accent on strong riffs and a laid back rock feel. The sessions were all live with just a few overdubs. It was so refreshing to invite Bugsy Eastwood to vocalise a couple of the tracks and I think Bill Farley's work with The Rolling Stones is apparent. Notice the maracas and vocal sound with emt plate reverb. John's guitar solos and sound is just divine. When you think he customised the old Hofner Colam himself. The pick up evidently had an electronic preamp all linked up to a Marshall stack. There was not a lot of studio separation when we recorded and of course the vocals were overlaid with a Neumann 67 mic which I own to this day. I particularly enjoyed the Hammond experience twinned up with a Leslie tone cabinet. The Ludwig drums from Peter were solid and distinctive. He played so well with Barry on his jazz bass to get that tight sound. TPA was indeed old school and at one stage we had to call off the session as it was flooded from the street by a down pouring of heavy rain. It goes without saying that the musky smell in the studio was from many days of flooding. The carpets were tatty and if you listened carefully you could hear the people upstairs getting the hot dog stands ready for the street food vendors. We did sleep in the office for 3 nights and believe me the mice running about the rafters seemed to echo all around.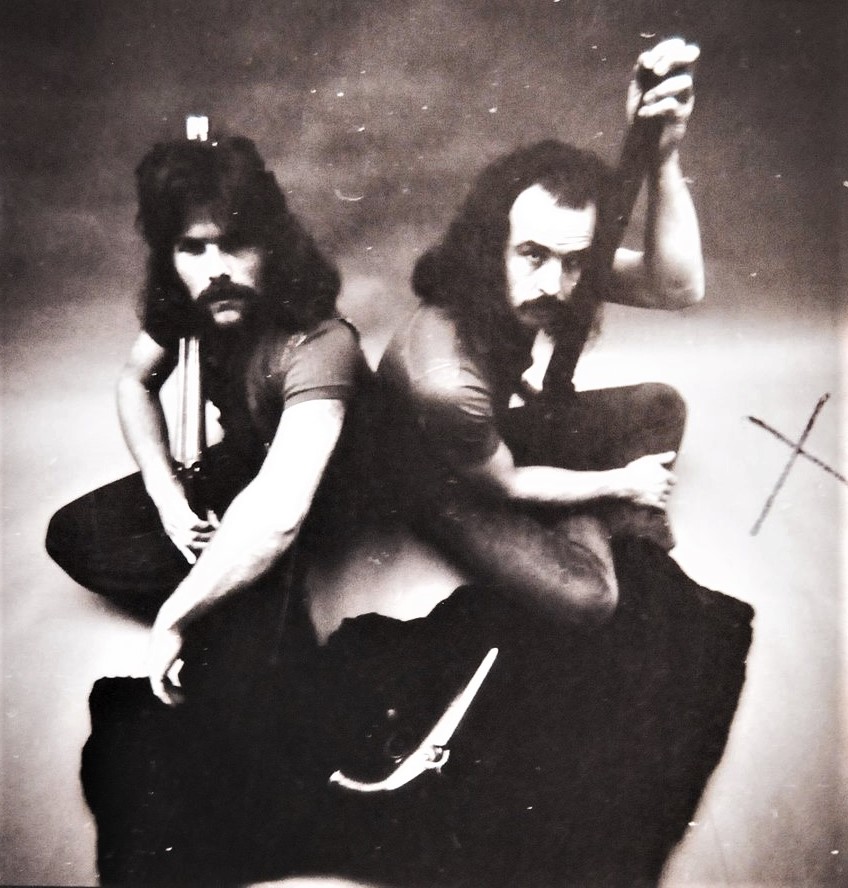 No problem just so long as you kept your sleeping bag tightly closed. Barry was lucky as he lived with our roadie Alan in his flat next to the Albert Hall. No room for us as it was always full of Australian backpackers invited from his local pub. The sessions were such a good vibe and to mix them was the moment that I believed I had found the perfect sound for my music. I think it is important to clarify the situation that except for the songs 'Za Za Za Za Zilda' and 'Rolling Thunder', written by Bugsy Eastwood, I wrote all the other songs. It is credited to Peter but I had to lie about the composer just because I was in reality signed to another publisher. Bill Farley owned Falcon Music and took on the publishing rights with Peter as the writer. This sounds a bit strange but we were mates and I didn't quite understand the value of publishing at the time. All the band knew about this arrangement and to this day no one has received a penny for this album. Not for artists royalties or writers royalties. Bill Farley died over 10 years ago and it appears only the bootleggers make the monies from this album. Sorry to go on but it has bothered me for so long. Oh what a jumble..good at music, lousy at business.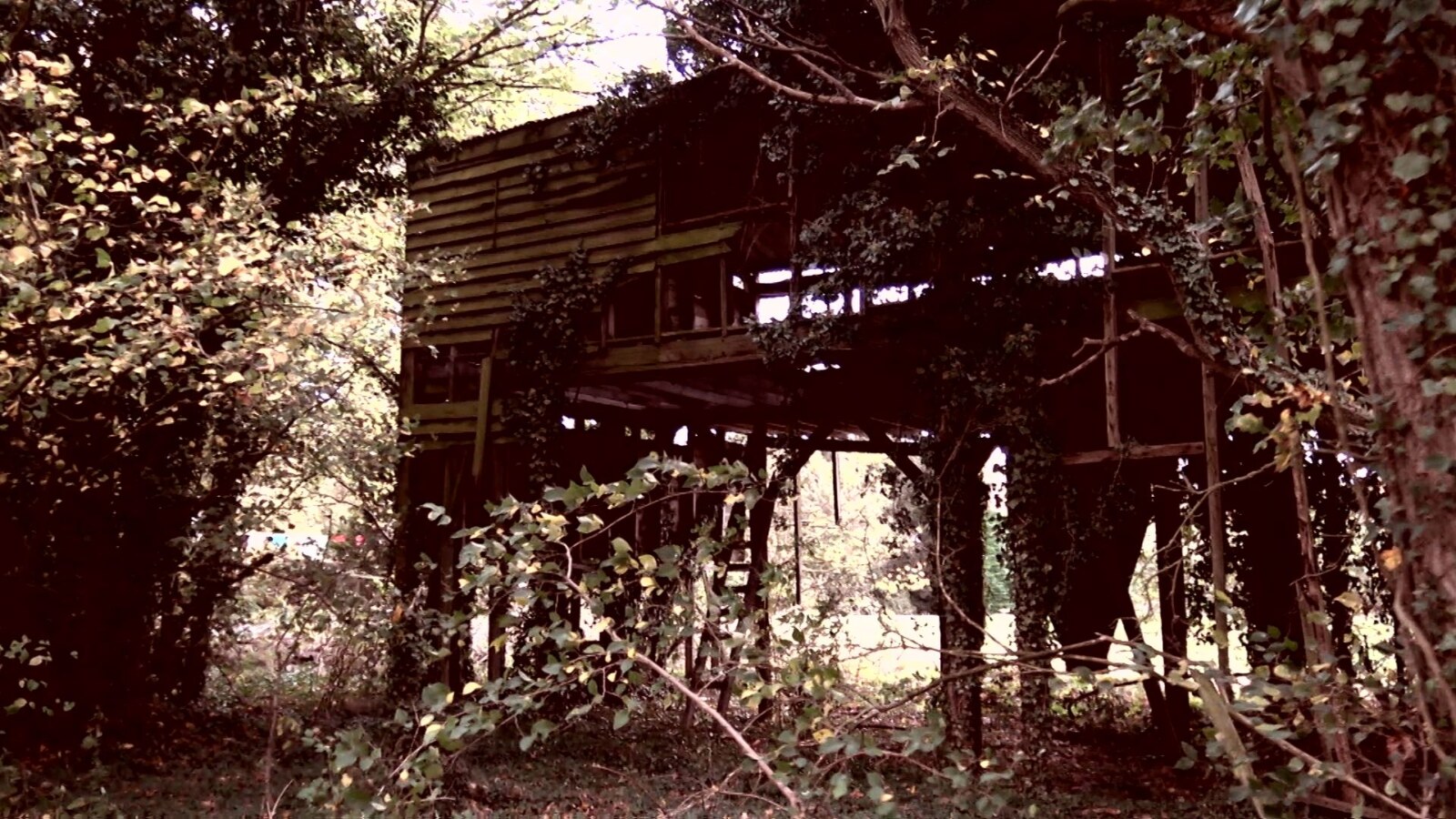 Were you inspired by psychoactive substances like LSD at the time of writing the album?
I am proud to say that myself and Peter never indulged in anything but whiskey and beer. As for Kohn and Barry they did suggest they smoked a joint or 2! I relied on meditation and my out of body experiences. I was always fascinated by doctor Mesmer and psychedelic lights.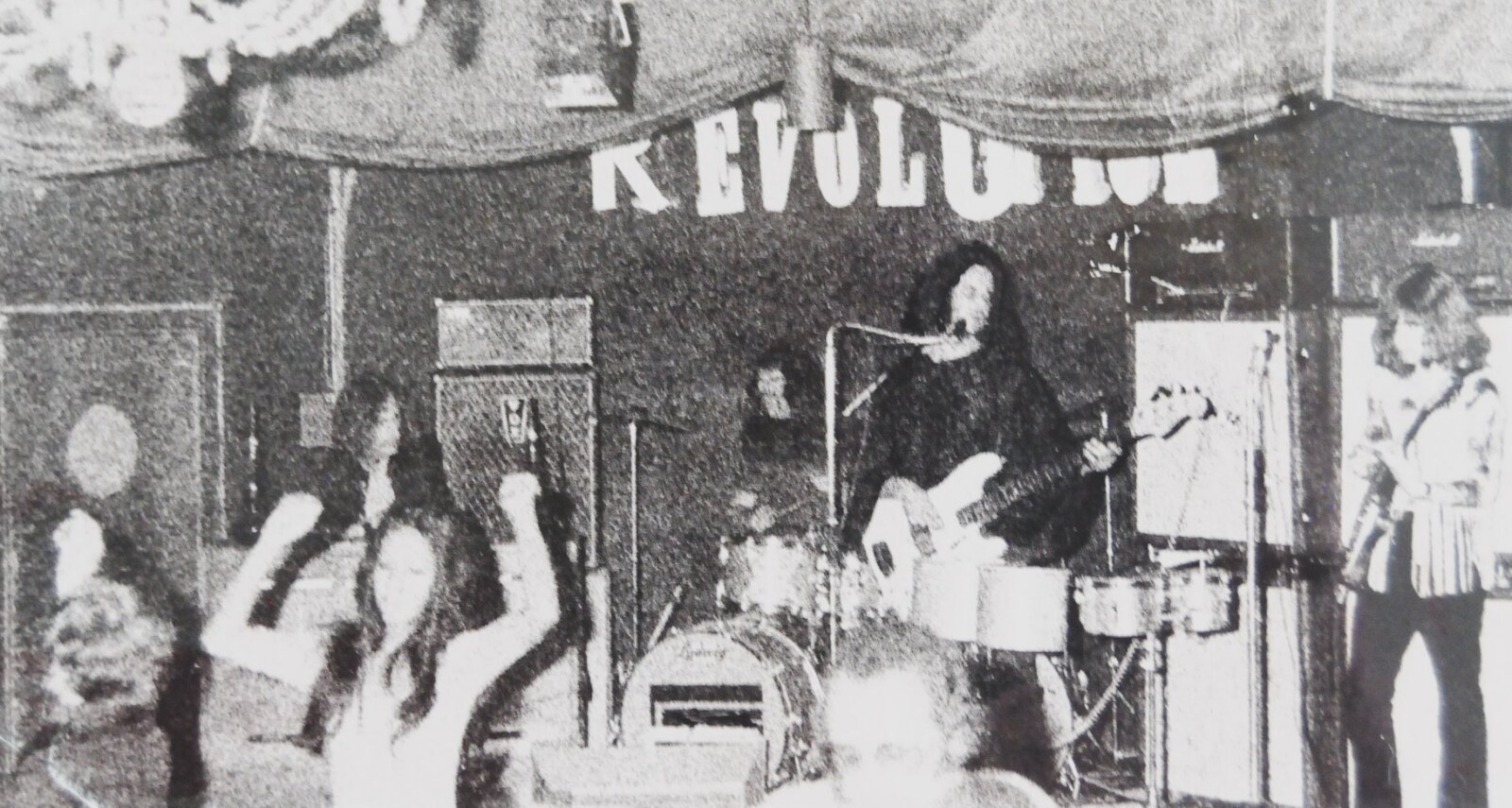 What about gigs? You played and toured a lot. What are some bands that you shared stages with? Any crazy stories from the gigs?
The light shows were rolled over to our live performances and the many gigs we played were never the same. All shows were on the spot moments and had no running order or length of song. I was known for never singing the same lyric twice and john could have as many solos that he wanted. It was nothing to go into a drum solo with lengthy percussion solos with Peter and myself on timbales and congas. We shared the stage with loads of people and when we played at the revolution club, which we did often, so many musicians and actors frequented it that some nights the stage was full of guesting performers. I cannot remember exactly who they were but we all had great fun. If I rack my brains I think the craziest moment that we had was when we were booked with a pop act called 'Middle of the Road' who had a hit song 'Chirpy Chirpy Cheep Cheep'.
"The girl singer [Middle of the Road] saw our stage masks and had been told about our witchcraft reputation…she ran from the backstage area jumped into her car and never came back for her set."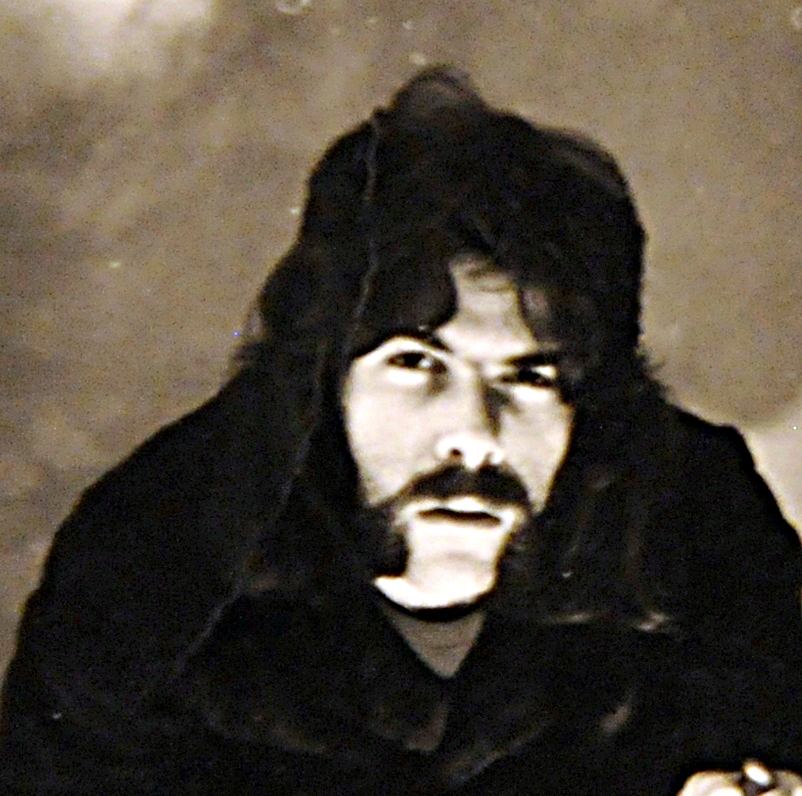 The girl singer saw our stage masks and had been told about our witchcraft reputation…she ran from the backstage area jumped into her car and never came back for her set. What a pity, she would have been great to sacrifice!!!!! Of course our finale always caused shock with crazy moments. With the use of a big screen and shadow images, the liquid psychedelic images always looked impressive as were the final moments when our 8 foot monster jumped through the screen and ran into the crowds. Another moment I remember, I astounded an audience when I magically disappeared from before their eyes…little did they know I had fallen into the orchestra pit making it look like an illusion! I then brushed myself off and squeezed through the side of curtains and finally going outside the theatre to run from the back, through the crowd to massive applause. All good theatrical moments.
Would you like to comment on your playing technique? Give us some insights on developing your technique.
My personal style of keyboard playing is based on influences from American Hammond stars Jimmy Smith and Micky Griff plus the work of Keith Emerson. My bass style I suppose was inspired by the innovative sounds of Stanley Clarke. The guitar style developed from watching Johnny Winter and various American blues artists.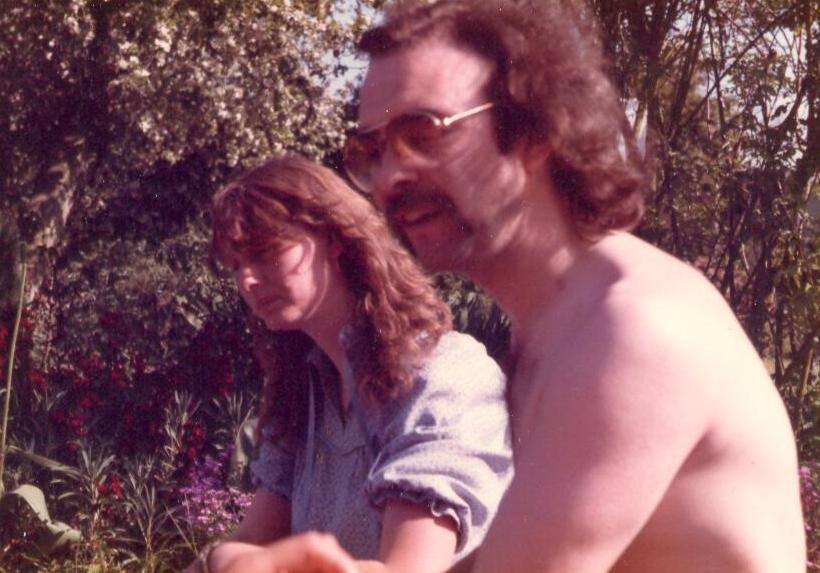 'Every Inch a Man' was another strong release. It was released in collaboration with Intercord and Global Records? What's the story behind it?
The story behind the album 'Every Inch a Man' was quite a weird one as the tracks were just a demo for a second Zior album. I had written the tracks and recorded it with the same Zior line up in the same TPA studio. The overtones of psychedelia and the occult are quite evident on this album. Bill Farley mixed the tracks and presented them to Larry Page who never came back to us with any comment or intentions to release it. Some years later I found out that the tracks had been released by Interchord and the bootlegs were hot property. Maybe Bill Farley or Larry Page sold the rights but never mind eh. I never even had a copy of the tracks so when it came out I had to buy one!!!!! Once again myself nor the band received any money from it. Such is the music business. Whatever, I am quite proud of it.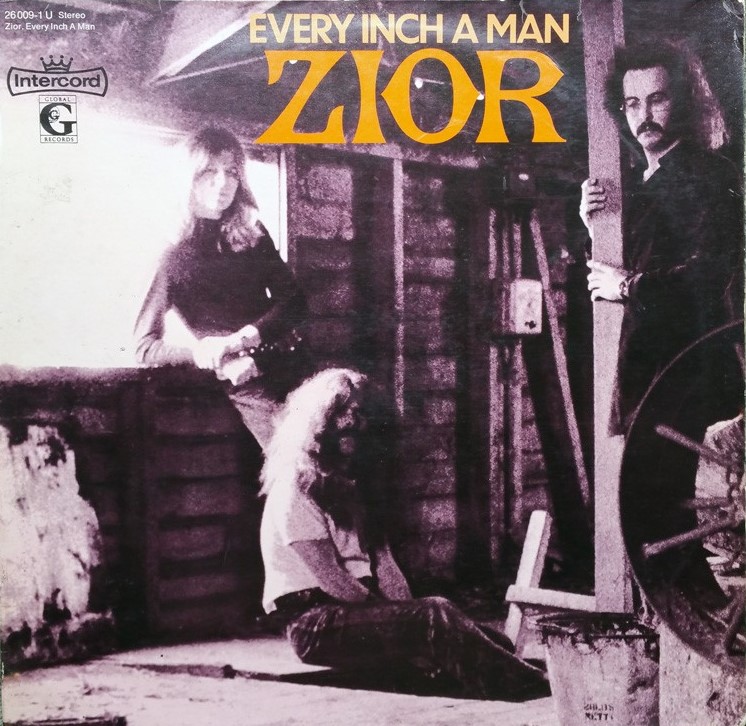 What happened next?
The band eventually dissolved and Barry moved to Newcastle and plays with a band called Ghost. John bought an old school house in Ireland where he makes custom valve amplifiers. His collection of guitars is beyond belief. Peter opened a music shop and became a bit of a recluse.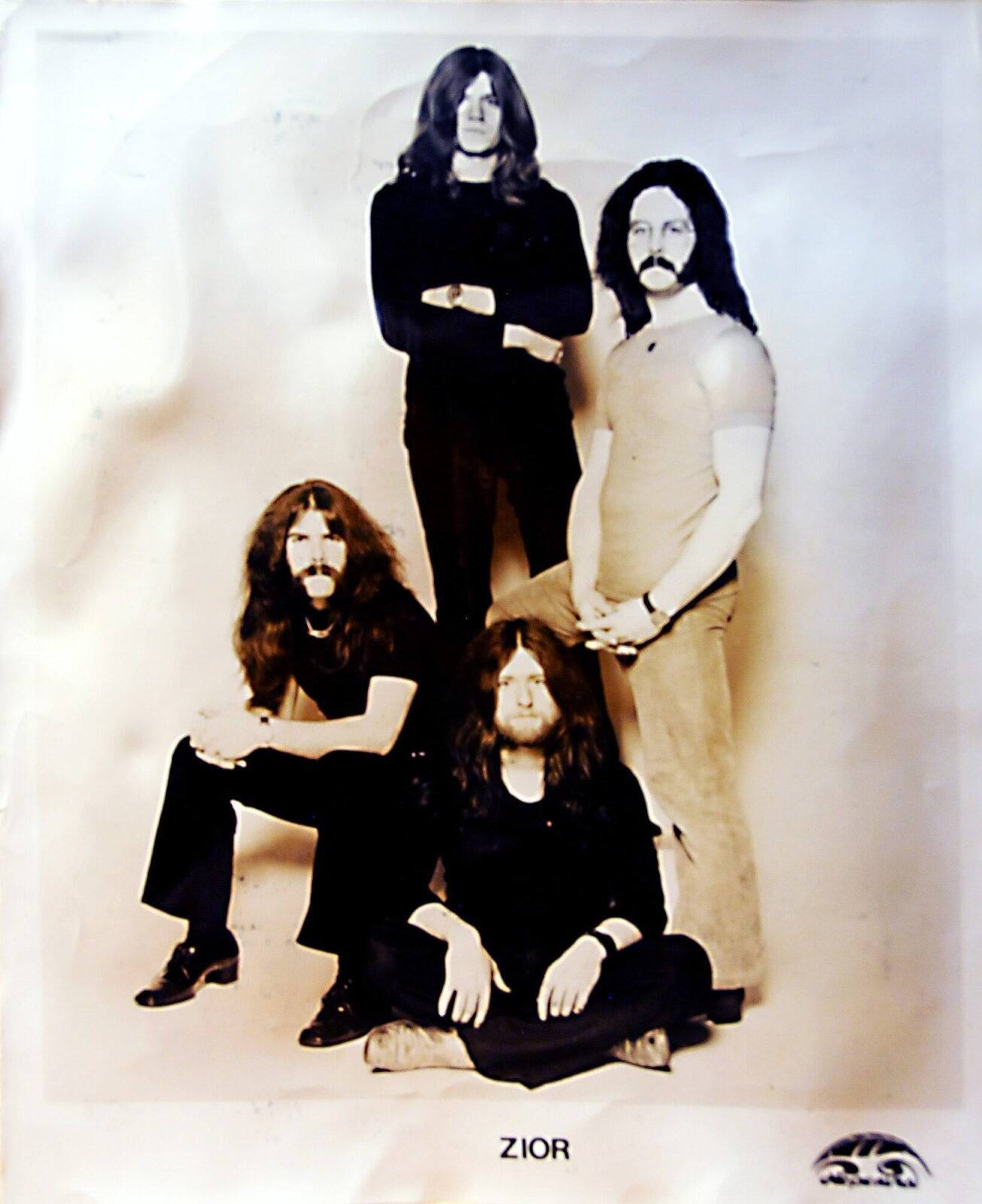 What occupied your life after Zior?
After Zior I continued to write songs and produce music. I worked on a sports video for Roger Daltry and made a documentary about the nightlife in London's Soho. I got involved in reggae and produced John Holt with some success. I wrote a rock musical for blues singer John L. Watson but it was never released. I also wrote a hit for Mac Kissoon and lots of other artists. Then I produced some up and coming punk artists and had success with a Beatle style band called The Pinkees. And after that I produced an album for Geno Washington. Played for a while with The Moontrekkers band on a Joe Meek concert tour. Playing things like 'Telstar' and 'Night of the Vampire'. Nothing changes still on the dark side of music. I now produce short films for bands etc and music is still big in my life. I have just produced and written a new Zior album 'Spirit Of The Gods'.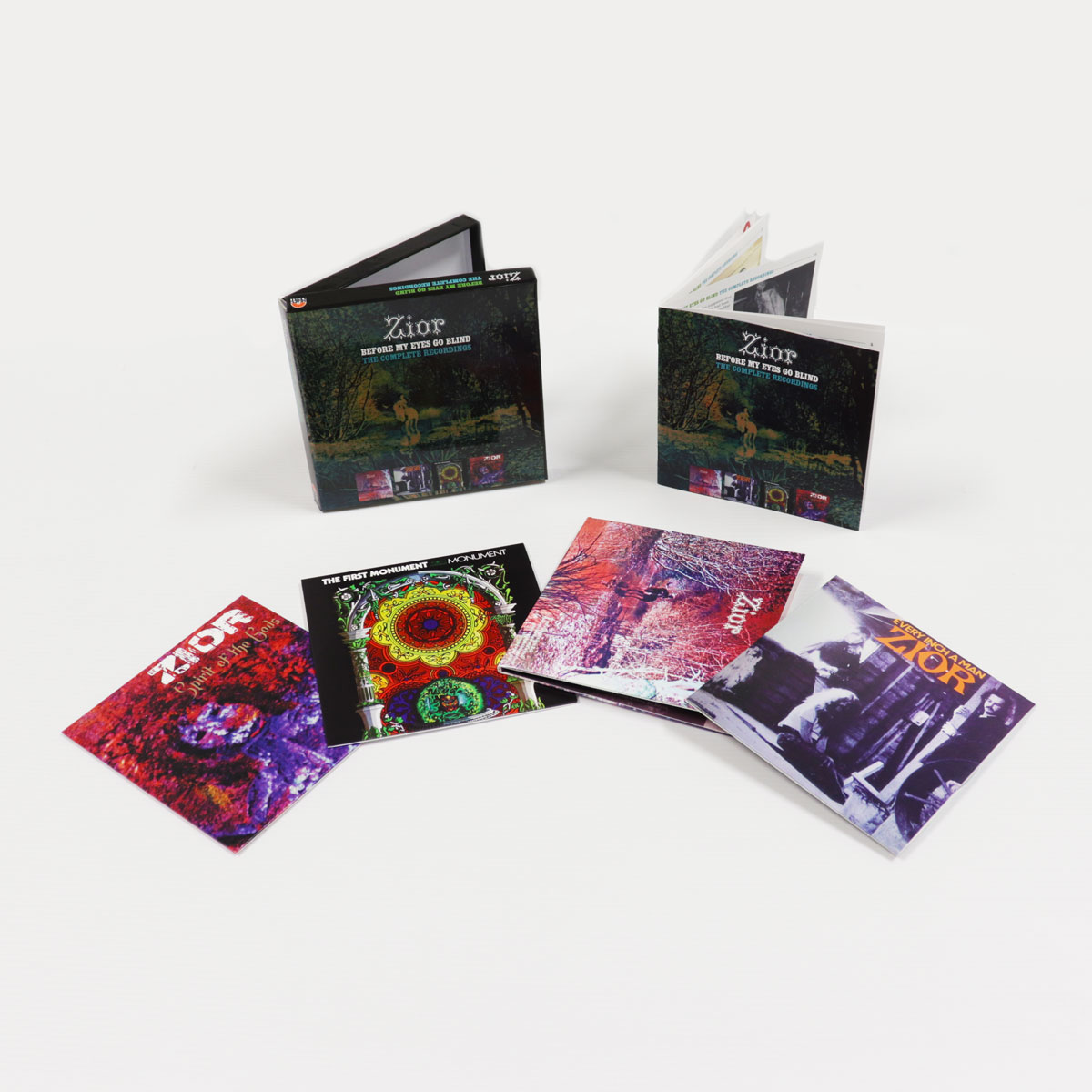 The box set containing 4 cds of all the tracks we have ever released is out now and is called 'Before My Eyes Go Blind: The Complete Recordings' on Grapefruit Records. Oh what a career and still rocking when we can.
"My memorable gig has got to be in Birmingham when Robert Plant jumped up on the stage and we jammed for ages, wonderful"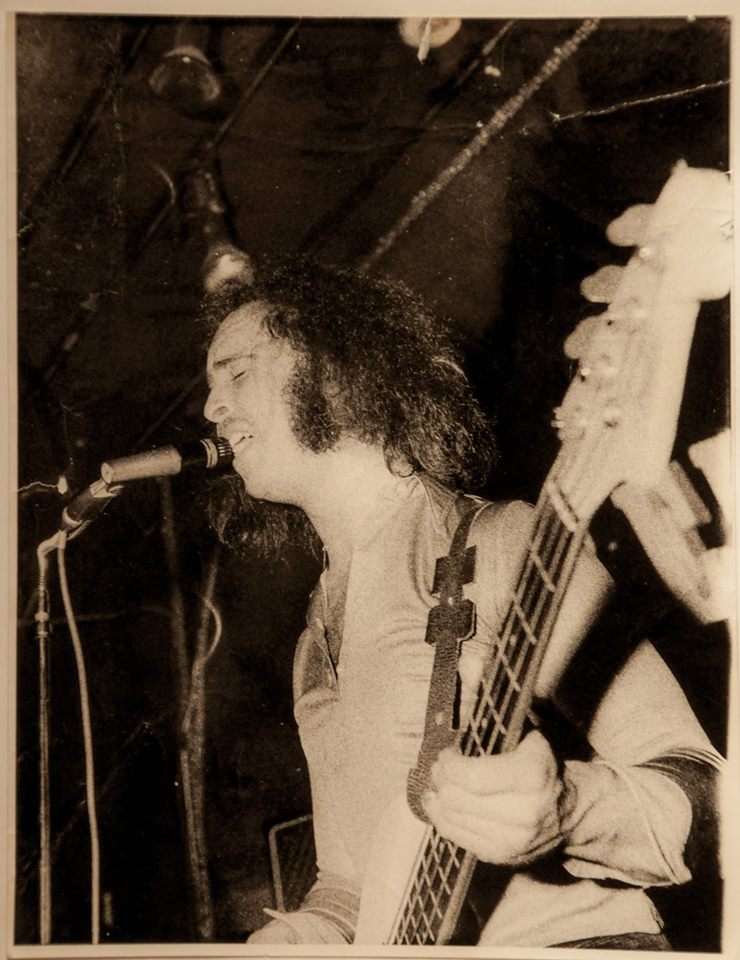 Looking back, what was the highlight of your time in the band? Which songs are you most proud of? Where and when was your most memorable gig?
My memorable gig has got to be in Birmingham when Robert Plant jumped up on the stage and we jammed for ages, wonderful. I do have a special place for a song I wrote entitled 'I Really Do' with Bugsy on vocals and 'Entrance Of The Devil' ('Every Inch a Man') especially the riff which I am particularly proud of. This is such an interesting song and to the many people who keep asking me what are the lyrics I am not prepared to divulge them because the sung intro is a pagan spell.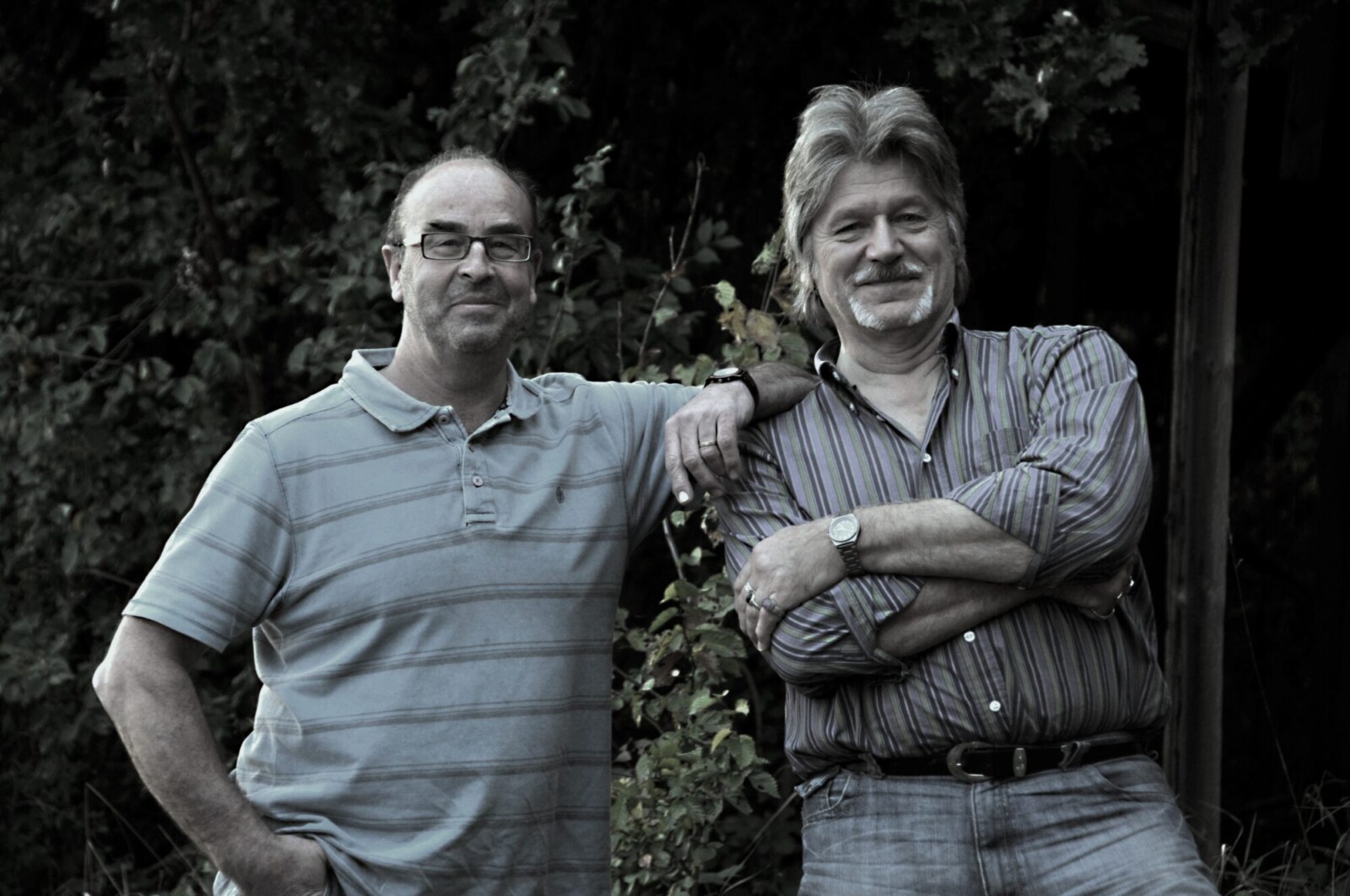 Is there any unreleased material by Zior?
As for unreleased tracks I have recently found some old quarter inch tapes and an old acetate which I have put on the computer and revived to live again. I hope to get them released or I may just put them onto YouTube for all to enjoy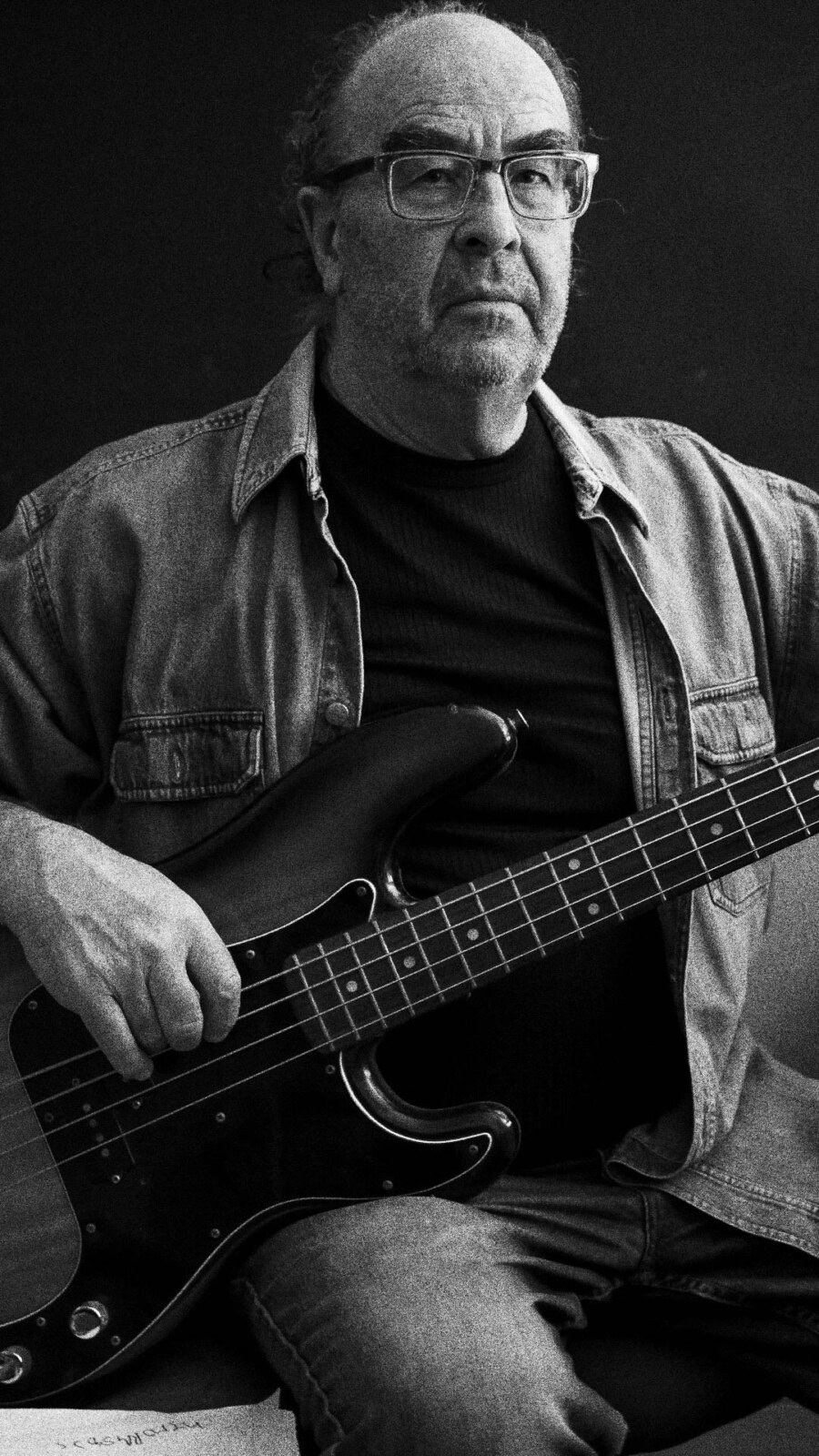 What other musical activities have you undertaken lately?
I have been jamming with lots of various people and when I meet up with John and Barry we have a great infusion of musical energy. I have been working on tracks for yoga and meditation as well. I have been experimenting with new sounds for movies etc and a stage idea for a Cirque du Soleil style production.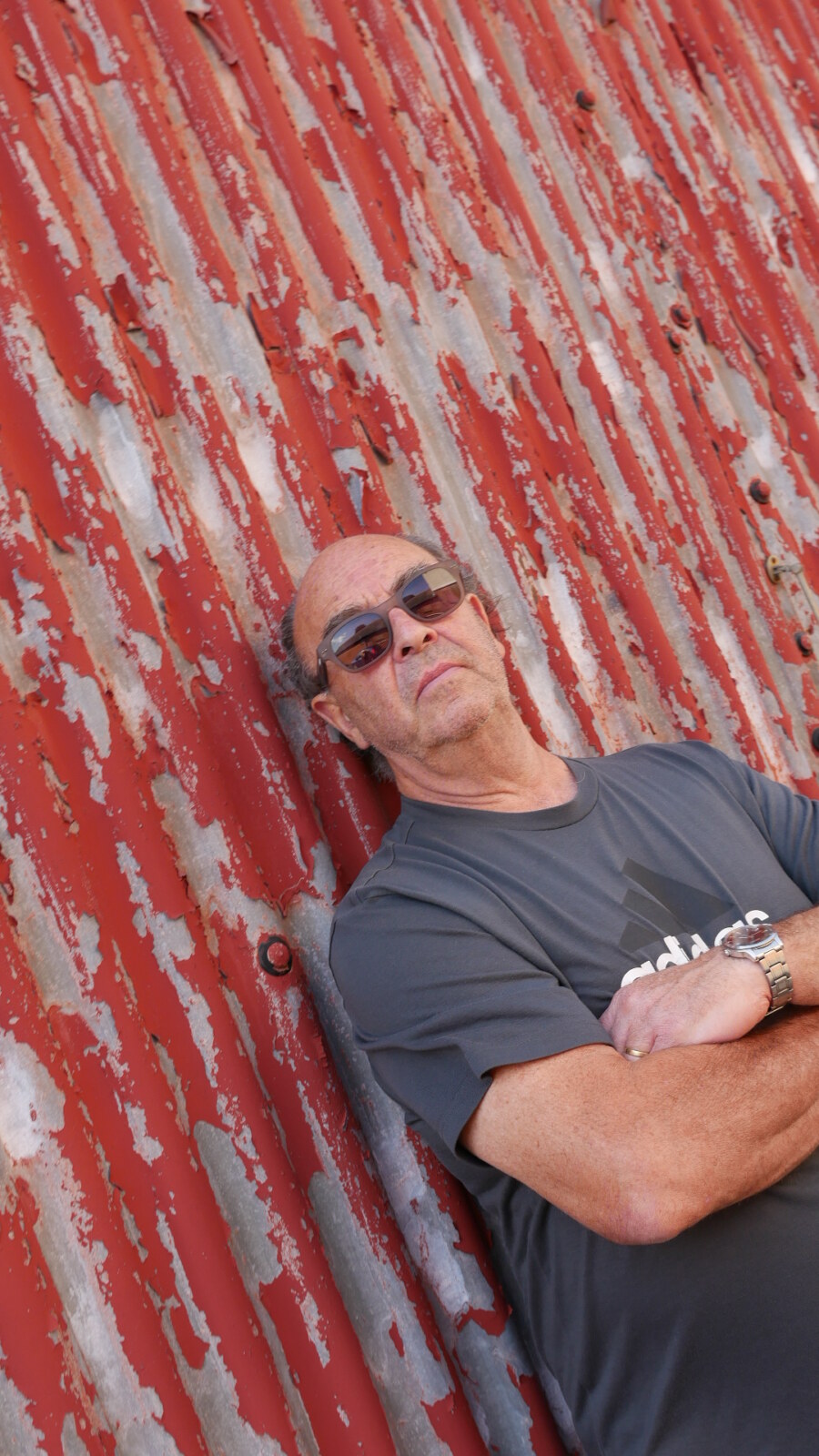 What's the story behind 2019 'Spirit Of The Gods' release?
The new album 'Spirit Of The Gods' is both creative and highly original in its concept. It is a selection of mystical music of witchcraft and the spirits, voodoo, vampires and zombies! Inspirations from Africa, India, Mexico, Europe and old world England. It is a mixture of rock and off beat musical sounds mixed with heavy metal riffs and wild percussion. The listener is invited to conjure up a movie in their minds while listening to the tracks. For the first time electronic sounds have been introduced. John has played some brilliant guitar parts on it using some of his vintage guitar collection. 1981 Gibson Dot Blonde 335 and PRS Bernie Marsden SE Les Paul. The album is designed to go with a stage show production. Nothing has changed I still believe music must be joined with theatre for a total live experience.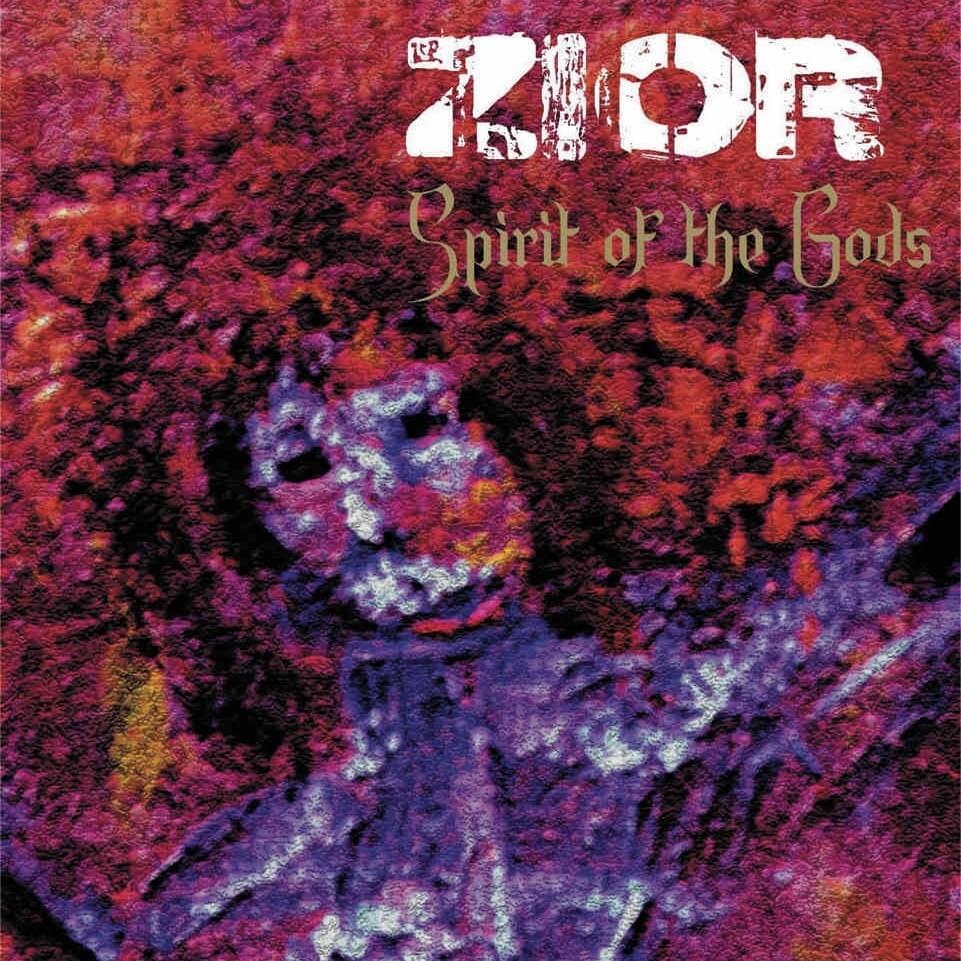 What currently occupies your life?
I continue to work in my studio at home and I am still writing and recording new material. I am making short films and creating art.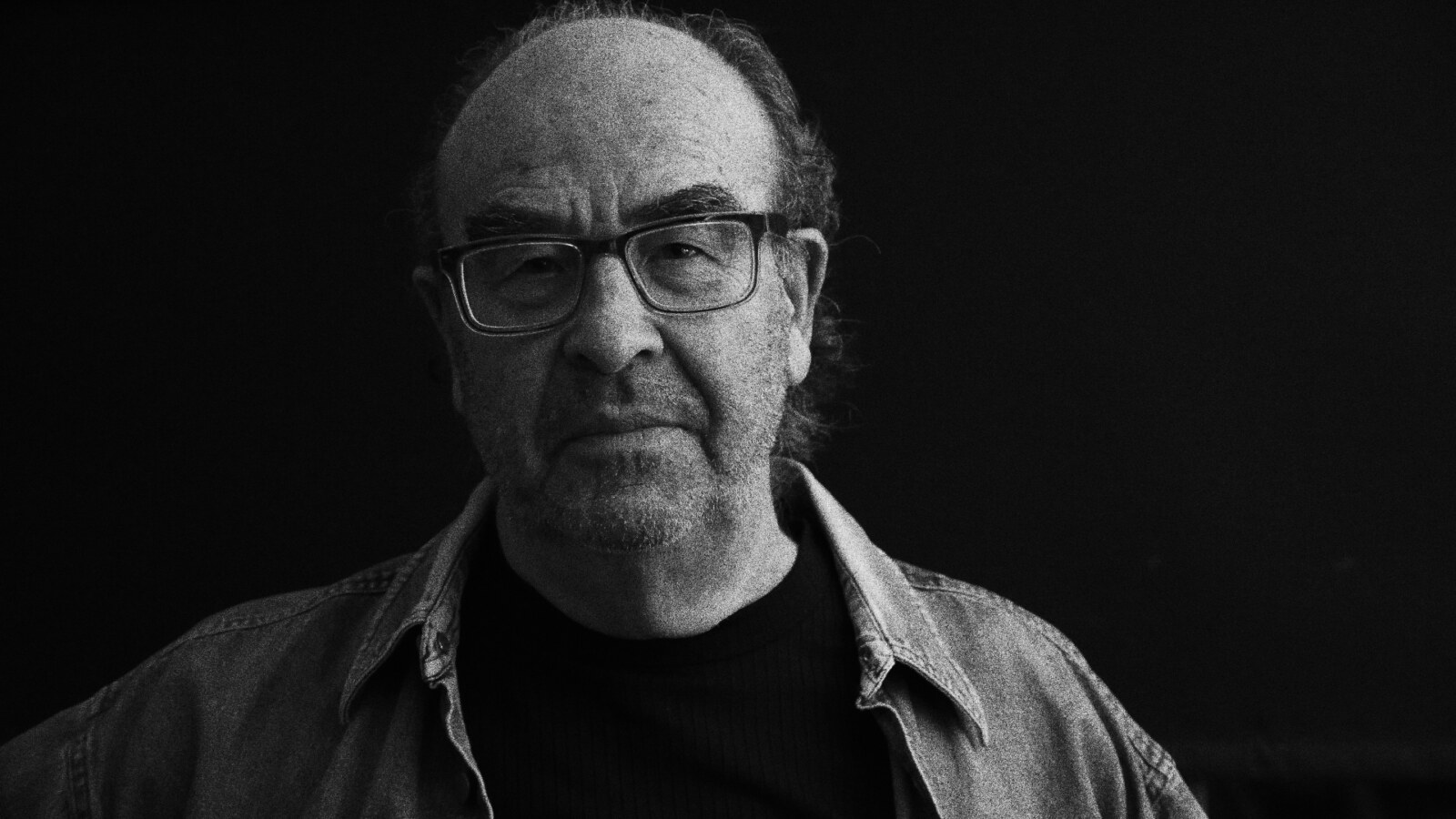 Thank you for taking your time. Last word is yours.
I am so proud that our music has enthralled many people across the world and without our fans it would have never happened. Zior lives on.
---
Zior Official Website
Zior Facebook
Zior Instagram