Molchat Doma interview
Molchat Doma (translated as "Houses Are Silent") was founded in 2017 in Minsk, Belarus. The band creates a sound that stands at the intersection of post-punk, new-wave and synth-pop. Dark, gothic and minimal. New album 'Monument', out November 13, 2020 via Sacred Bones Records.
---
The band is comprised of Egor Shkutko (vocals), Roman Komogortsev (guitar, synths, and drum machine), and Pavel Kozlov (bass and synths).
It all started with their debut in 2017, 'С крыш наших домов' ('S Krysh Nashikh Domov'). It received quite a following in the musical underground. The second LP 'Этажи' (pronounced 'Etazhi', meaning "Floors"), was first released in 2018 on Berlin-based Detriti Records. It became a viral hit, garnering over one million views on YouTube and becoming a legitimate phenomenon on Bandcamp. The band fly under the radar in their native Belarus, but they've reached huge audiences across Europe and beyond.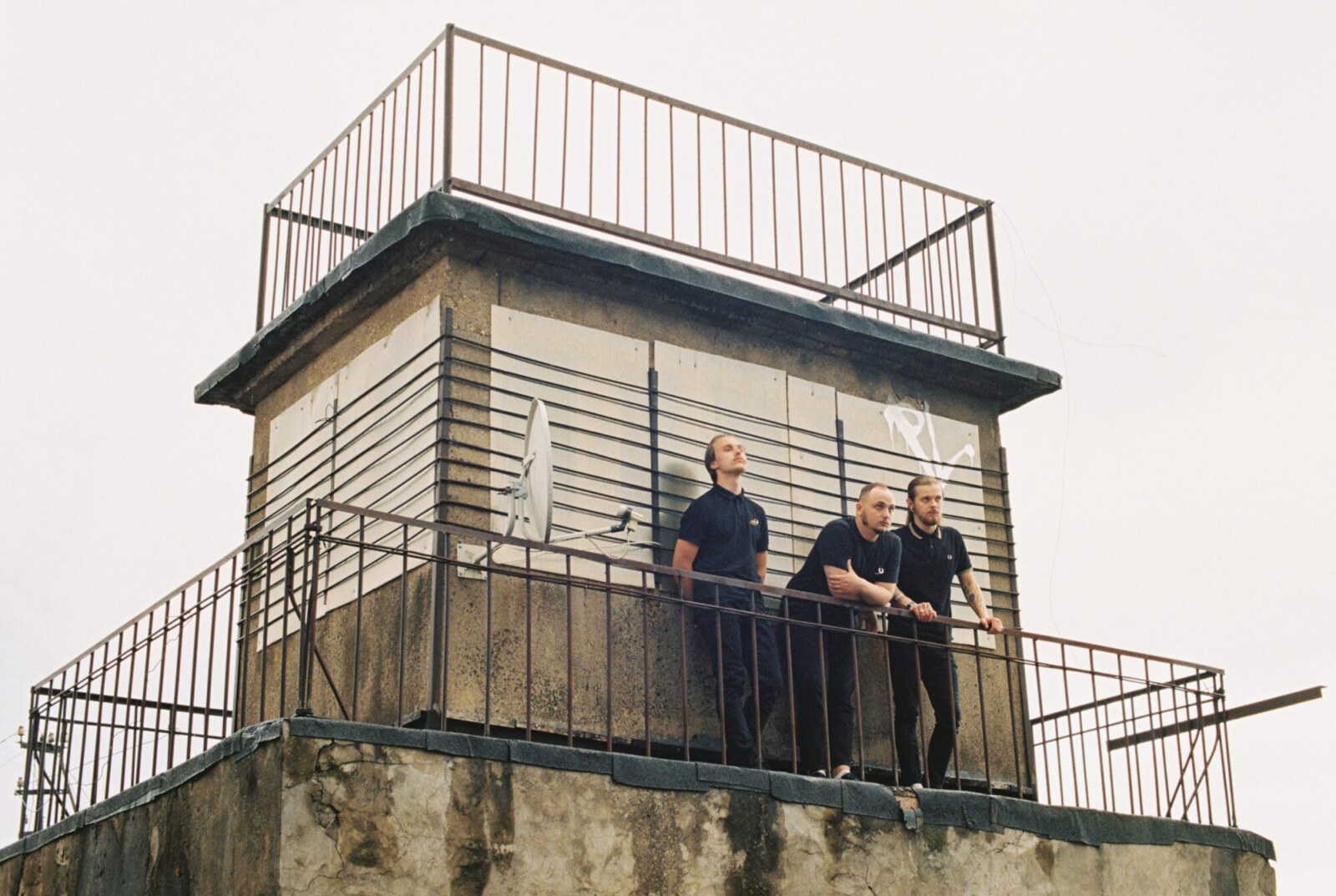 Molchat Doma will release a brand new album, 'Monument' (out November 13, 2020). Written and recorded while the band was quarantined in their hometown of Minsk during the COVID-19 pandemic, 'Monument' is a conscious step up in songwriting and fidelity, and it reveals a band preternaturally comfortable in its own skin.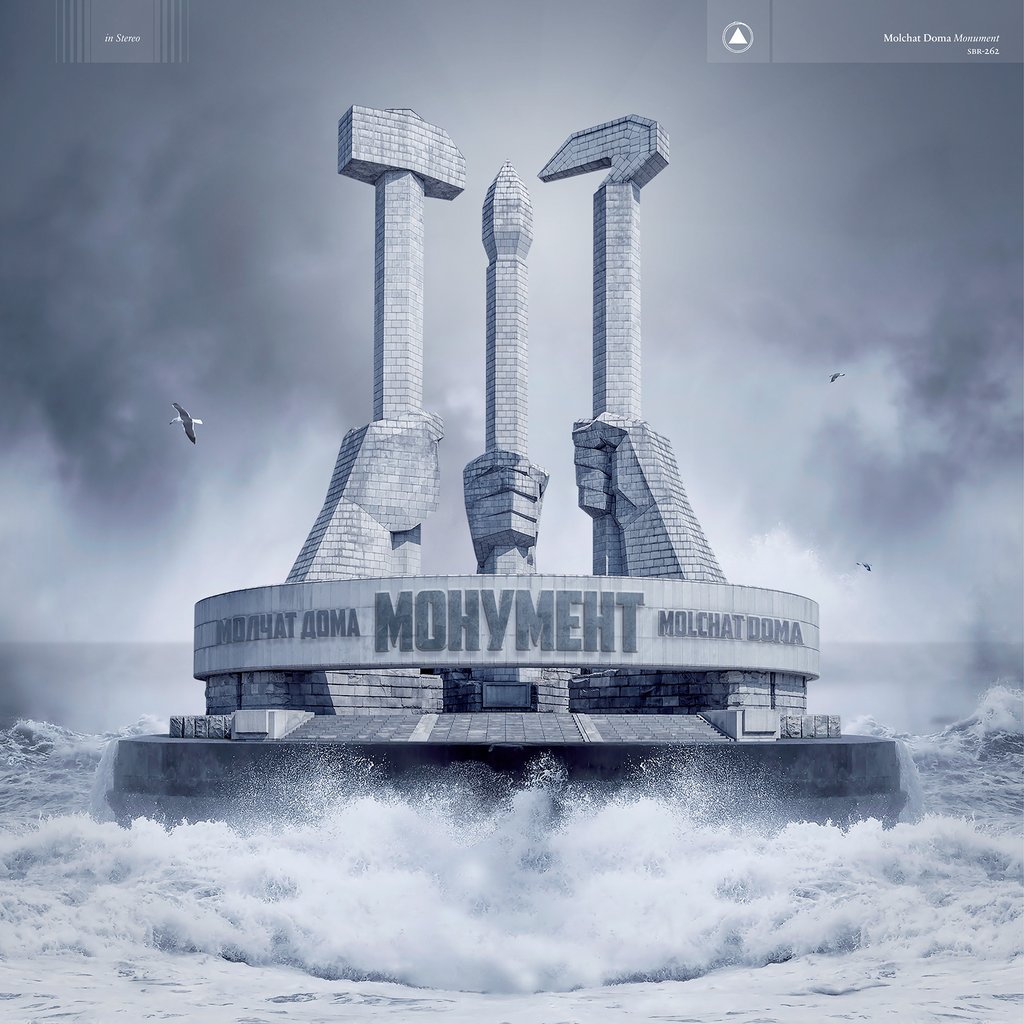 How would you describe your sound?
Pavel Kozlov: Sad, melancholic, vital.
Are any of you involved in any other bands or do you have any active side-projects going on at this point?
Molchat Doma: Roman has his own project Aktivität, where he plays non-genre music. He also plans to make another project, where he will embody the ideas of old school house, techno, eurodance and trance music.
"Surrender and enter this strange dark atmosphere"
How do you usually approach music making?
Something is born out of some kind of outline of text or music. Sometimes you consciously imagine some kind of melody or bass line in your head, and then you start from this. And it happens that somewhere on the road through GarageBand you sketch out some sketches, and already in the studio you implement them.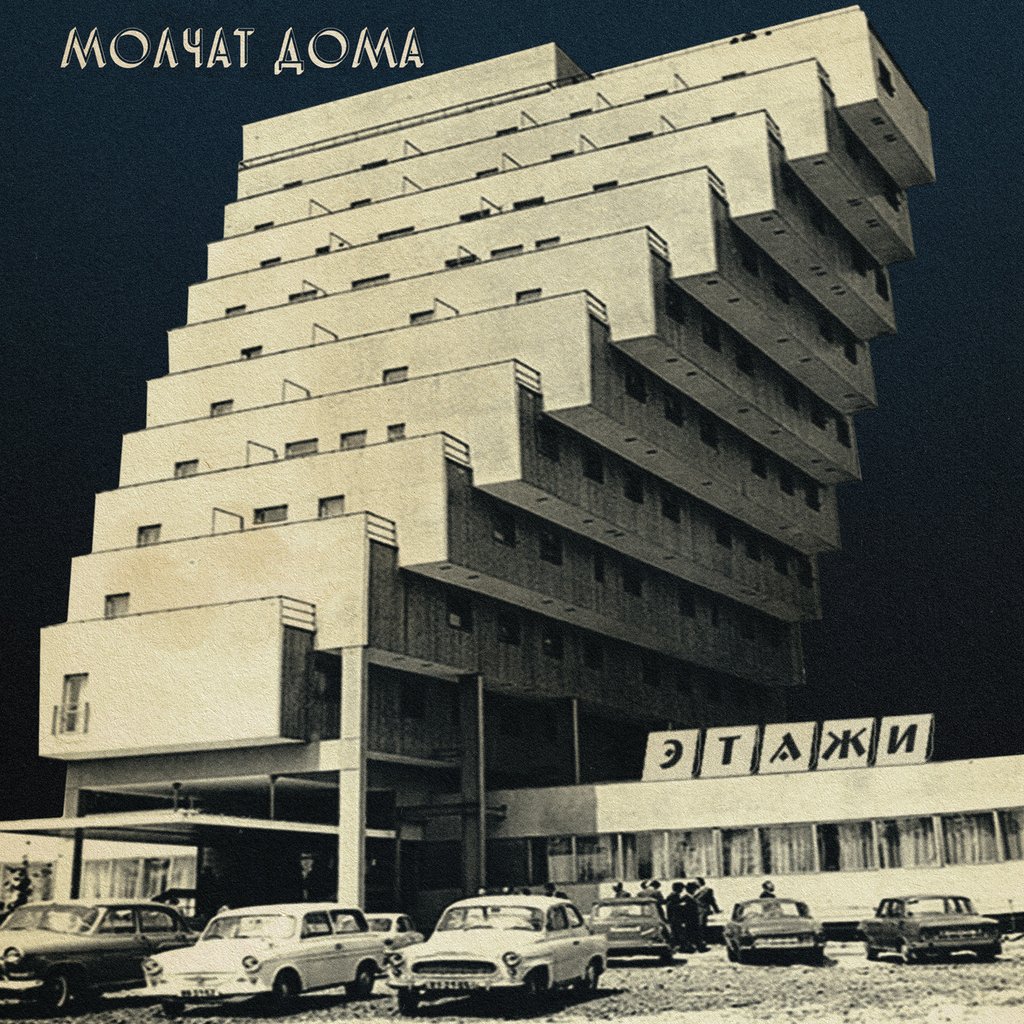 What's the story behind recording 'Этажи' ('Etazhi')?
There is no story really. Just after the release of the first album, there was a desire to immediately start writing a new album. Fortunately, there was a lot of inspiration and some groundwork in music. The only song that was then written by all of us together, and that was created right from scratch at the rehearsal, is the song 'Kletka'. Otherwise, only the lyrics were needed, since the music was written (of course, it underwent a number of changes).
Can you share some further details how your latest album was recorded?
When we got back from the tour, we decided that now there is some time between the next tour to work on the album. And suddenly a pandemic began. And it became clear that there was more than enough time for the new album. Some of the songs have already been written, but the second part has been thought out and reworked already in quarantine. There were questions with the vocals, because we didn't get to meet together (my family got infected with the coronavirus and I had to be treated and isolated). But then, nevertheless, everyone was cured and we began to go to rehearse the voice. In parallel with this, Pavel recorded and learned the bass lines. In fact, we went outside only when needed, although there was no obvious quarantine in our country. I worked on all synthesizers and drum machines while in quarantine. The mixing was done in the same way.
Have influences changed during the years?
Definitely yes. We began to get inspired by the bands we listened to as a teenager, such as Black Sabbath or John Frusciante. It seemed to us that it was stupid to drive ourselves into the box and listen to only post punk. It seems to us that we have already developed our own style and can experiment a little with our compositions.
'С крыш наших домов' ('S Krysh Nashikh Domov') was originally self-released. Now it's available via Sacred Bones. How would you compare it with your latest album?
I don't take the first album seriously at all. For me this is a demo version of what our band has become. I can't listen to raw vocals, flawed production. I am very glad that people like it, but for me personally, this is a past stage.
Some artists delight in making the music, while others seem to delight in playing live … do you discover new aspects of your songs developing in front of an audience?
We love making music and playing it. At concerts we slightly modify the songs, adding some improvisational moments. It is natural. It should be so. To play like on an album can get boring and isn't really that interesting. Let me note separately Yegor… how he manages to establish contact with the listener, who often does not know what he is singing about, but he seems to lead into a trance, hypnotize the listener and he is forced to surrender and enter this strange dark atmosphere that we create at concerts.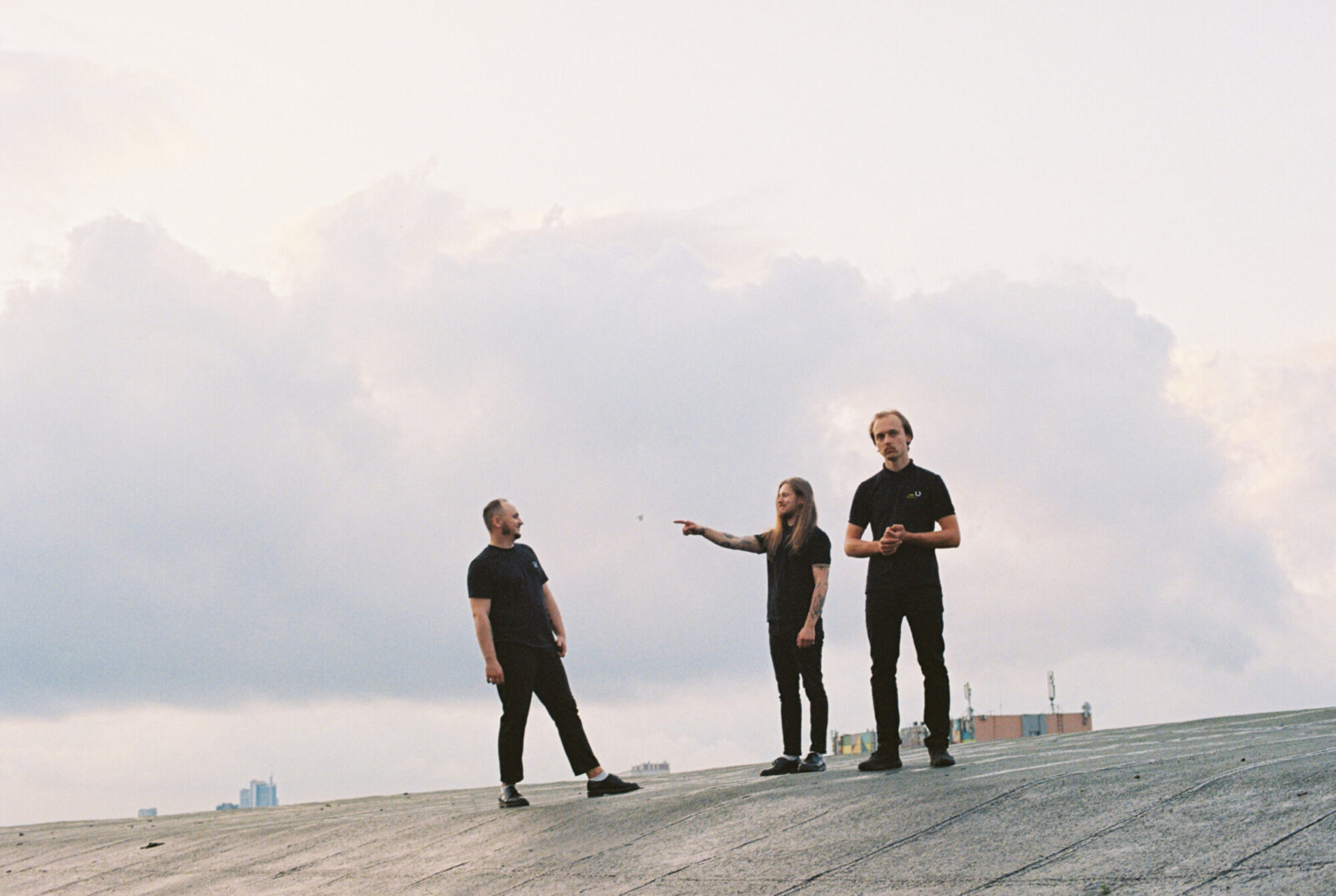 How are you coping with the current world situation?
We cannot influence it in any way. Therefore, rather we, like everyone else, are hostages of the situation.
What are some future plans?
Let's get through this nightmare year, and then we'll see…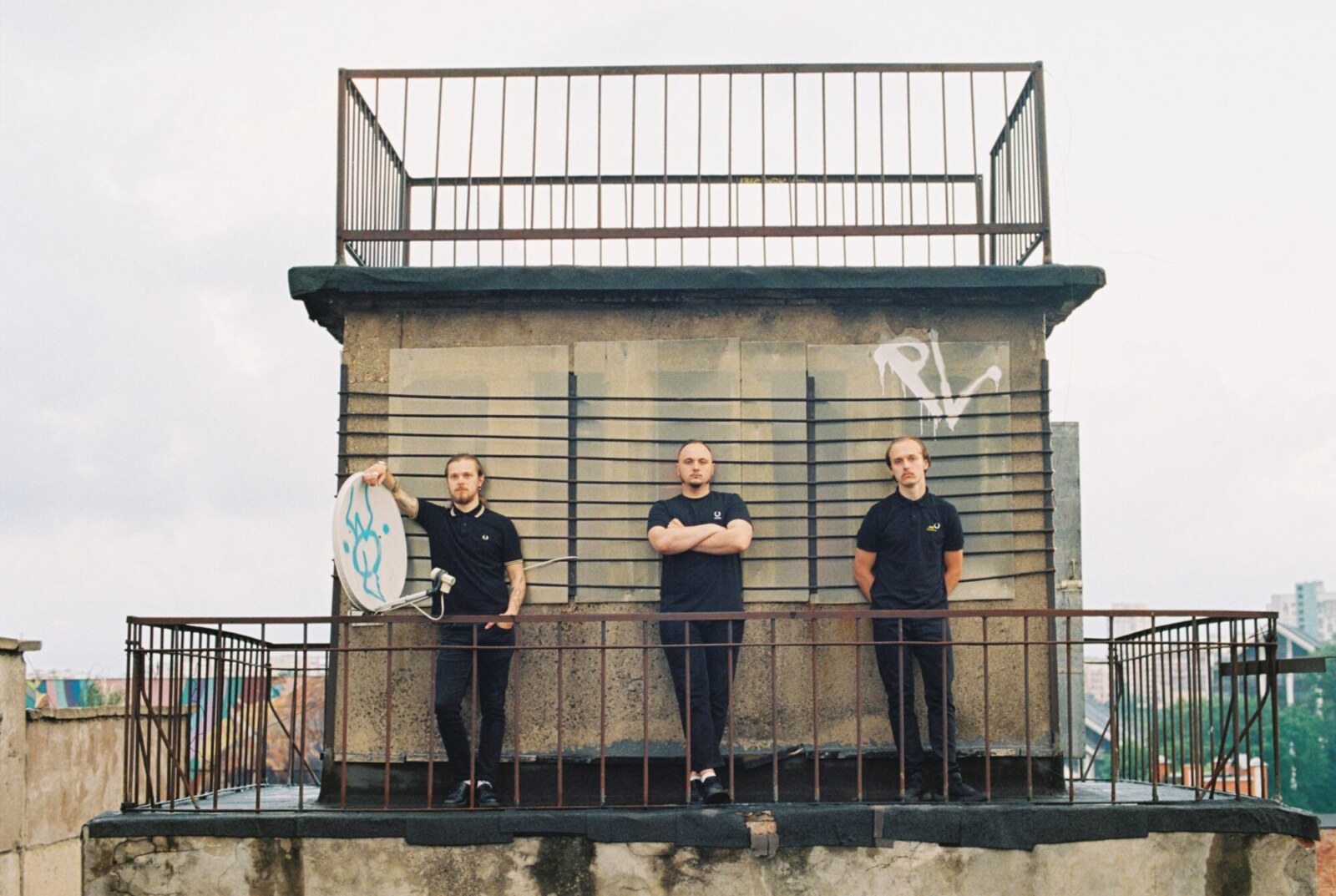 Let's end this interview with some of your favourite albums. Have you found something new lately you would like to recommend to our readers?
All albums of Утро (Utro).
Depeche Mode – 'Black Celebration' (!!!), 'Construction Time Again', 'Exciter', 'Speak And Spell', 'Delta Machine', 'Ultra, Violator' (of course), 'Playing The Angel'.
New Order – 'Power, Corruption & Lies'
Slipknot – 'All Hope Is Gone'
Kraftwerk – 'The Man-Machine'
The Human League – 'Dare'
Belgrado – 'Obraz'
All albums of The Dead Weather
Thank you. Last word is yours.
Thanks! Molchat Doma
Klemen Breznikar
PRE-ORDER 'Monument' via Molchat Doma's Bandcamp or Sacred Bones Records.
---
Molchat Doma Official Website
Molchat Doma Facebook
Molchat Doma Instagram
Molchat Doma Bandcamp
Molchat Doma YouTube
Sacred Bones Records Official Website
Detriti Records Bandcamp