Arktis interview
Legendary German band from Bonn. Heavy blues oriented rock with touches of psychedelia. The lead guitar work by Klaus Blachut is outstanding. A must for collectors of underground music.
---
Where and when did you grow up? Was music a big part of your family life?
Klaus Blachut: I grew up in Troisdorf, a small town between Cologne and Bonn. My father came from a family in which there were several professional musicians (orchestra musicians, church organists); he himself played the violin well into old age. Not only classical music, but also salon music from the 20s and 30s together with a pianist. That's why we listened to a lot of music at home and had record players and tape recorders early on.
When did you begin playing music? What was your first instrument? Who were your major influences?
At the age of 14, my parents gave me a Framus acoustic guitar, but I only practiced it occasionally. I liked the instrumental music of the time from bands like the Shadows, Spotnicks, Ventures. In the Beat era that followed, I especially liked the Beatles and Searchers. From the mid-1960s onwards, blues-rock developed in England that probably impressed me the most: for example John Mayall, Fleetwood Mac, Cream, Led Zeppelin. Later hard rock bands like Deep Purple and Black Sabbath. The underground music that came over from the USA around this time (e.g. Velvet Underground) didn't inspire me. Neither did the early works by Pink Floyd or Genesis, because it just lacked the power.
What bands were you a member of prior to the formation of Arktis?
In Bonn I played with two small, rather unknown bands called Plankton and Sudden Death. However I didn't play guitar there, but bass. I think it's good to start with the bass because you get a better feel for the rhythm and structure of a piece.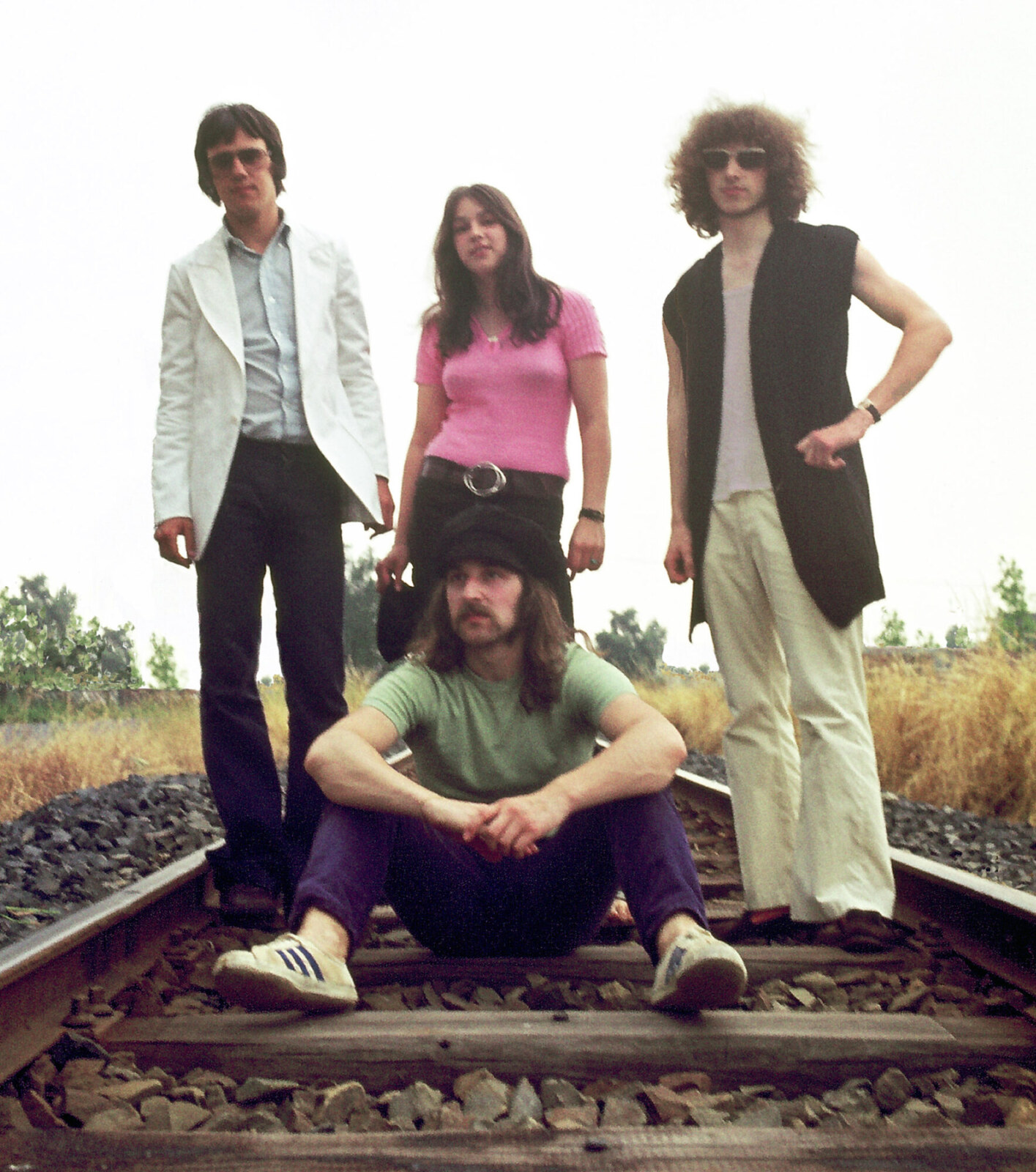 What kind of music did you play very early on?
Mainly blues-rock covers.
"We all had more fun developing something of our own than playing other pieces."
Can you elaborate on the formation of Arktis? What was the main concept behind Arktis?
I knew the drummer Harry Kottek from Plankton, the bassist Klaus Göllner came from the Bonn jazz-rock group "Wir" and the singer Karin Töppig was the last to join. We were all interested in rock music and practiced cover versions in the first few months, before we started with our own compositions and stayed with it until the end. We all had more fun developing something of our own than playing other pieces. So we spent a lot of time working on pieces and perfecting them.
What sort of venues did Arktis play early on? Where were they located? How did you decide to use the name "Arktis"?
In the beginning we often played in youth homes and at local festivals in the Bonn area. I can't remember the details behind our band name. One aspect, however, was that there was a well-known band in Hamburg called "Atlantis", which also had a female singer as the front woman and the similarity of names inspired us to do so.
What influenced the band's sound?
The musical role models of the individual band members were quite different and perhaps the overall sound of Arktis resulted from these different elements. There was no particular band whose sound we wanted to imitate exactly.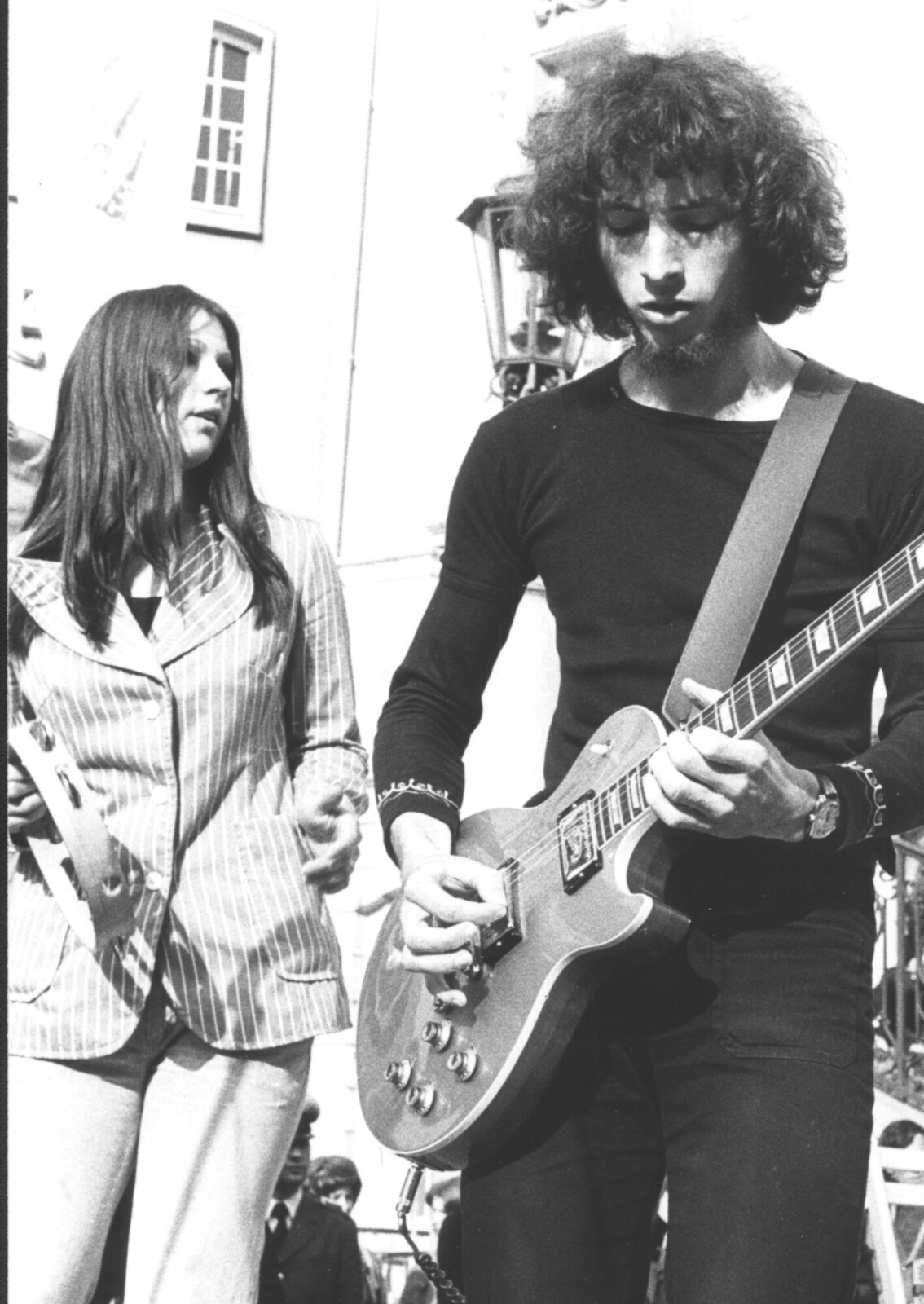 What's the story behind your debut album? Where did you record it? What kind of equipment did you use? How many hours did you spend in the studio?
In order to get performances at that time, music cassettes with some self-recorded demo songs were usually sent to the organizers. We thought that having a record would make a better impression. On the other hand, we had the hope of being played on the radio sooner.
We recorded the album in October 1973. It took two full days in the "Tonstudio am Dom" in Cologne. The sound engineer was the studio owner Martin Hömberg. The studio equipment mainly consisted of a 1-inch 8-track tape machine. I don't remember the other equipment used. The band used their usual equipment, my Gibson Les Paul guitar was amplified by a Vox AC30 (in combination with a Dynacord S65 Tape Echo and a Schaller Wah Wah pedal), Klaus Göllner used his Fender Precision Bass and an amplifier system from Stramp (German manufacturer) and Harry Kottek played his Pearl drum set.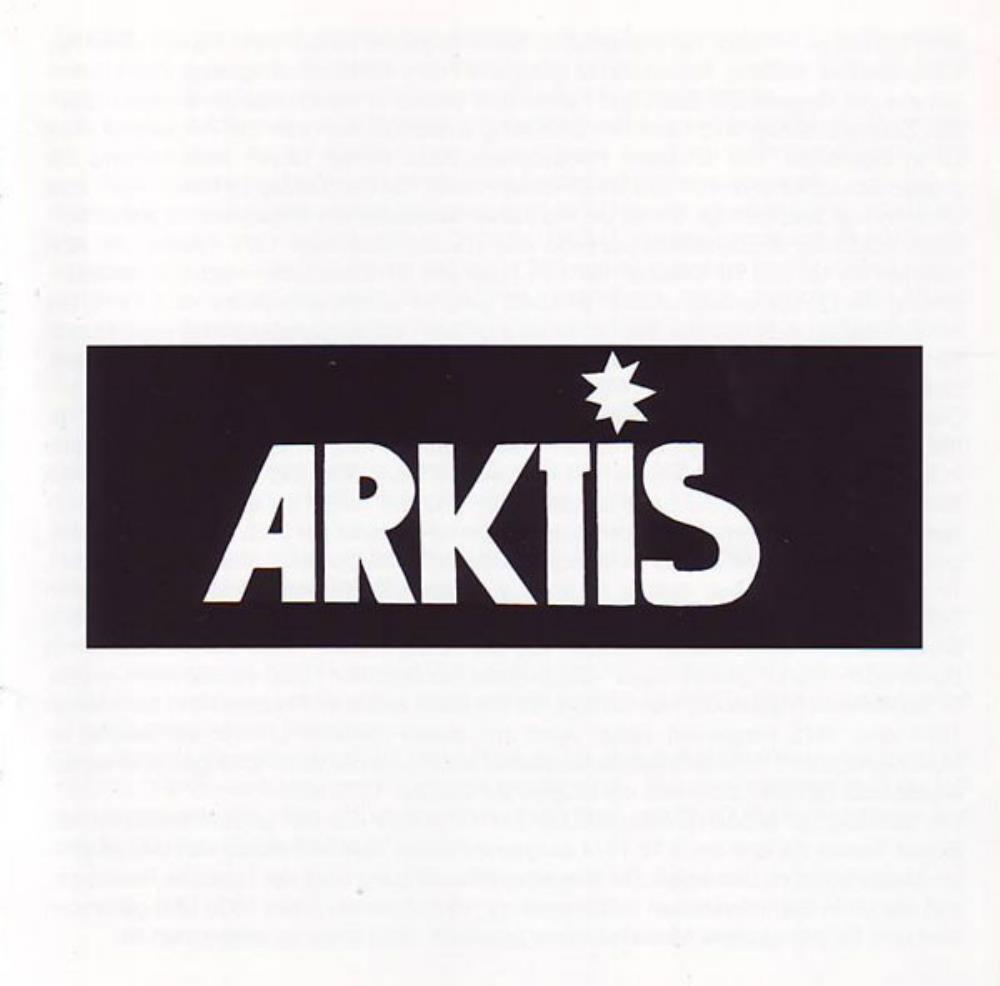 The album was self-released. How many copies were pressed? How pleased was the band with the sound of the album? What, if anything, would you like to have been different from the finished product?
We had 300 copies pressed. We weren't that happy with the sound of the mix. For a rock band the sound was pretty thin. On the re-release on the label "Garden of Delights" as CD, we added 3 tracks as bonus tracks, which were recorded by Conny Plank a year later. Their sound is really good and that shows that it could have been better.
What were the influences and inspirations for the songs recorded?
The 3 songs on the A-side go a bit in the direction of pop-rock. They are completely arranged and do not contain any improvisations. We wanted to reach a wider audience and hoped that these pieces would also have a better chance on the radio. We didn't really have a direct musical role model for these songs. The B-side, on the other hand, contains a long improvisation passage in the form we later continued with the 'Tapes'.
We just wanted to deliver solid, presentable music. The 3 arranged pieces on the A-side should also appeal to a more mainstream-oriented audience.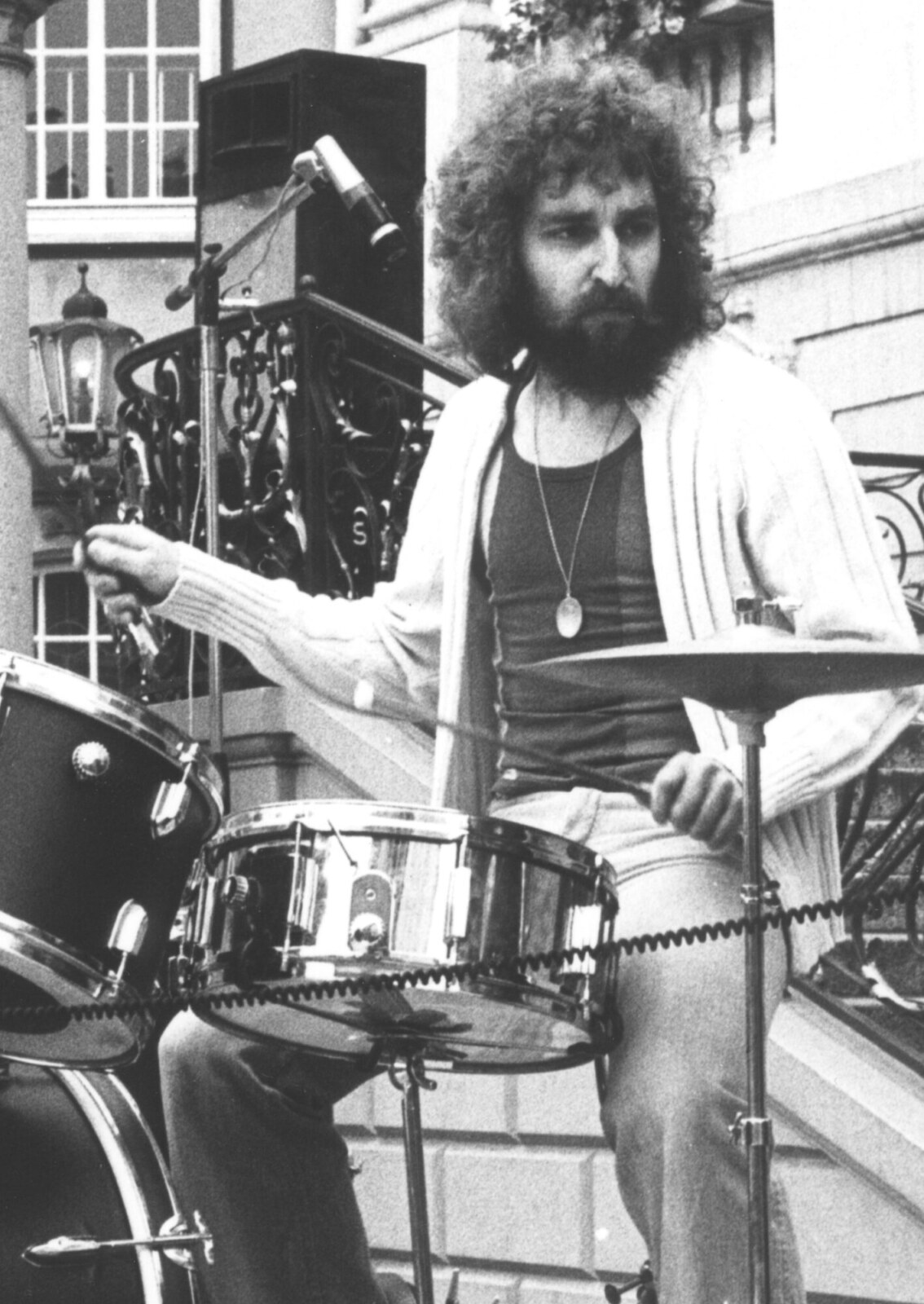 Did the band tour to support the LP?
No, the band members' private obligations did not allow for a longer tour.
Was there a certain concept behind the album?
Again, I have to refer back to my previous answers. The album was meant to demonstrate the band's ability to get performance opportunities; on the other hand it was intended as a sample for the radio stations so that the band would be played on the radio. That essentially worked, we probably got a few gigs because of it and the radio stations that broadcast rock music at the time like "Westdeutscher Rundfunk" and "Südwestfunk" presented the album several times on the radio.
What's the story behind working on 'Arktis Tapes'?
We made sound recordings in our rehearsal room right from the start. Partly to design and further develop pieces, but also to simply record our improvisation passages, which were getting longer and longer. At the moment of the recording, there was no thought of releasing it on album. The idea for this only came to us at the beginning of 1975. When we listened to these recordings repeatedly, we had noticed that the sound quality was consistently good and that many of these recordings were also musically interesting. So we made the decision to choose the best tracks from all the material and put them out on an LP called 'Arktis Tapes'. The release date was 05/30/1975.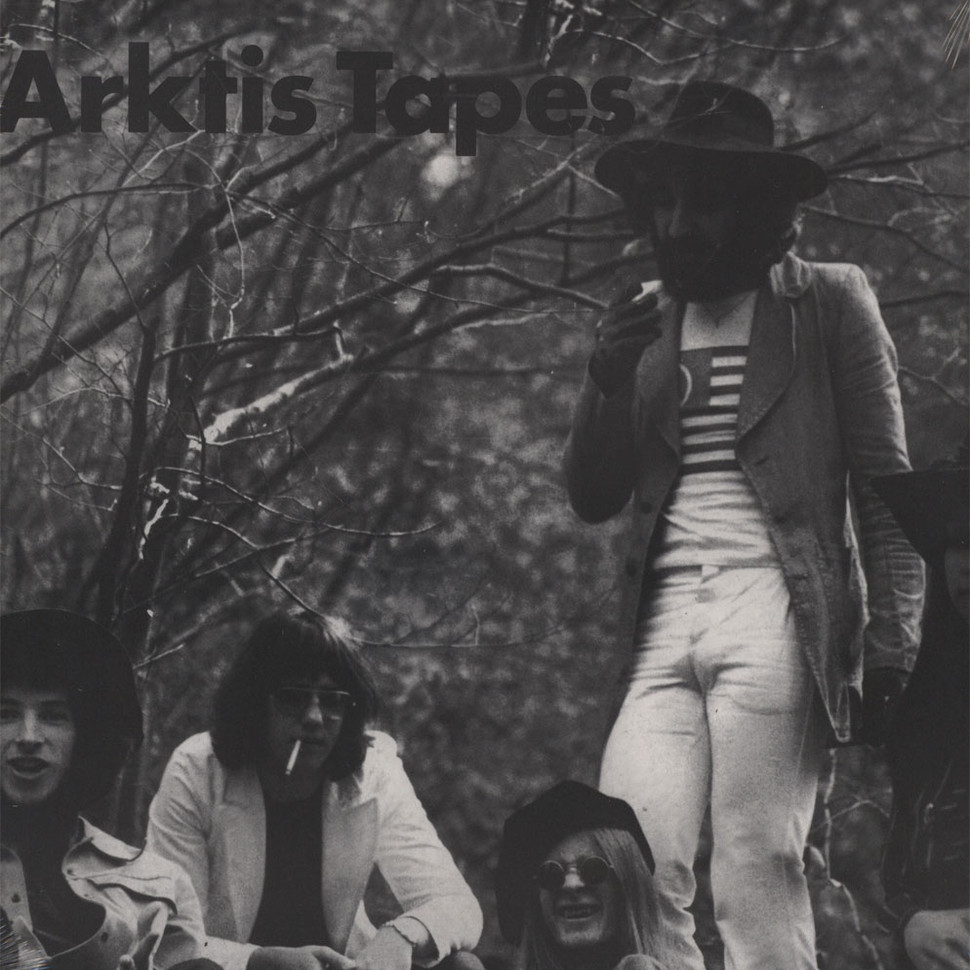 How would you compare it with your first album?
The focus of the 'Arktis Tapes' is on longer improvisations, which did not exist on the first album. The character of the music is clearly more "progressive".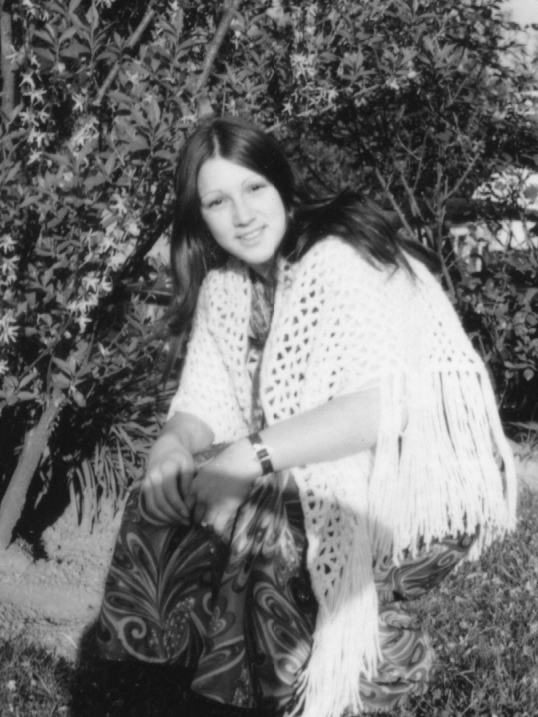 Who was behind Bonn-Bons Records? And how many copies did they press of 'Arktis Tapes'?
At that time there was a trendy pub (music room) in Bonn called "bonn-bons", where mainly students and artists frequented. The operator was Heinz-Dieter Ehrich. Together with his business partner Gerd Hörnemann, he was also active in the music business. They called the record label on which they published music, based on the name of the pub "bonn-bons-records". 1000 copies of the LP 'Arktis Tapes' were pressed.
You recorded some material with Conny Plank in his own studio near Cologne. What material was this and how was to work with him?
Conny Plank had set up his own recording studio in a former farm in Neunkirchen-Seelscheid, a small town south-east of Cologne, in early 1974. He had already made a name for himself back then as an expert in progressive and electronic music and in the following years worked with many international artists (e.g. Ultravox, Eurythmics). In this early phase in particular, he was looking for contact and cooperation with lesser-known bands in order to work out something presentable with them and to give them the chance to get a record deal with a big label. I was with him in the fall of 1974 and played some of the tapes we had made up until then for him. He liked them and so we agreed on December 3rd, 1974 as the recording day for Arktis. We recorded three tracks that day, which he mixed immediately afterwards and gave us a tape. For the recordings he used a 2-inch 16-track tape machine from MCI and, as far as I can remember, the mixer was from MCI (American made). The three titles that we had selected for the recordings were similar to the 3 titles on the A-side of the LP 'Arktis', in our opinion, most suitable to appeal to a wider audience and not just those interested in progressive music. As a band, we were very happy with his recordings despite the tight time frame.
As for the question of how it was to work with him: He was completely uncomplicated in communication. Although he was already a well-known man in the music business back then, as young beginners we were able to deal with him with ease. He always gave his tips and advice in a factually well-founded and convincing way, without appearing arrogant. We would have liked to have recorded an entire album with him, but even with these three songs we didn't manage to get a record deal with a bigger label.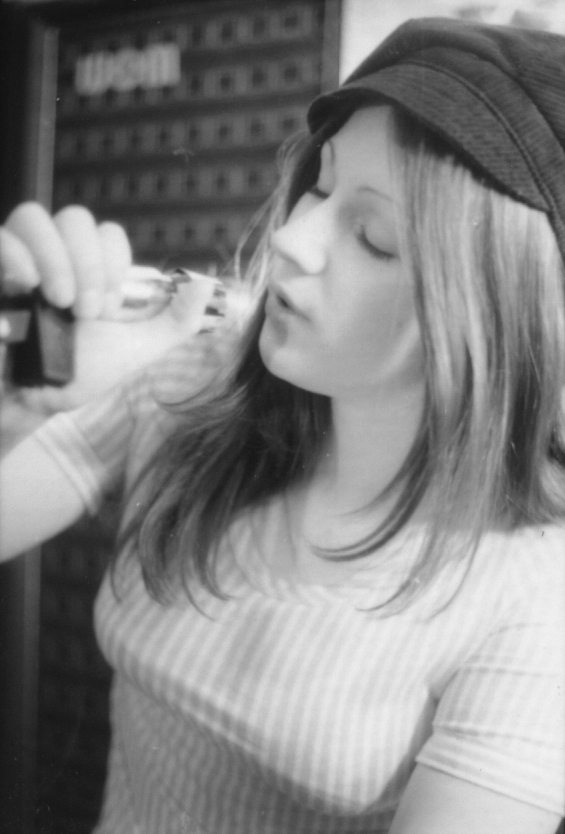 "I always tried to capture the atmosphere of a piece."
Your guitar playing is very impressive. Would you like to comment on your guitar technique? Give us some insights on developing your guitar technique.
As already mentioned, I played bass in other bands for two years. During this time I also started to practice more guitar and learned a lot from the other guitarists and had them explain and show me a lot. When we later practiced blues-rock pieces and progressive rock pieces as covers with Arktis, I never replayed note for note, but always tried to capture the atmosphere of a piece. So my style developed essentially self-taught.
Did you play on 'On the Rocks' album? The sound changed quite a bit!
I'm not on the 'On the Rocks' album. The original line-up of Arktis (Töppig / Blachut / Göllner / Kottek) was only together until the end of 1975 and then split up. After that Karin Töppig and Harry Kottek continued with other musicians under the name Arktis for a few years and also recorded the album 'On the Rocks'. The style change simply results from the fact that other instrumentalists are playing.
How would you describe the German underground rock scene of the seventies?
There was a private event hall in Bonn-Bad Godesberg called "Underground", which held several hundred spectators and where renowned bands of the rock scene, including international ones, regularly performed. By the way, we played there with Arktis. I have often been there to concerts and have therefore been able to gain an overview of this music scene. In my opinion, the term underground is very vague and fuzzy. I would have described the style of many bands more precisely as rock, blues rock, hard rock, folk rock, progressive rock. Only a small minority would have been included in the "real" underground. The word underground, which was adopted from English into German and which dates back to the 1960s and which was intended to designate a provocative counterculture to the mainstream, was, in my opinion, often only used as a marketing term in the 1970s.
In any case, there were many good rock bands in Germany. In Bonn alone, I estimate the number of bands that have performed publicly to be at least a dozen. However, only a few have published sound recordings, most of them have been forgotten today.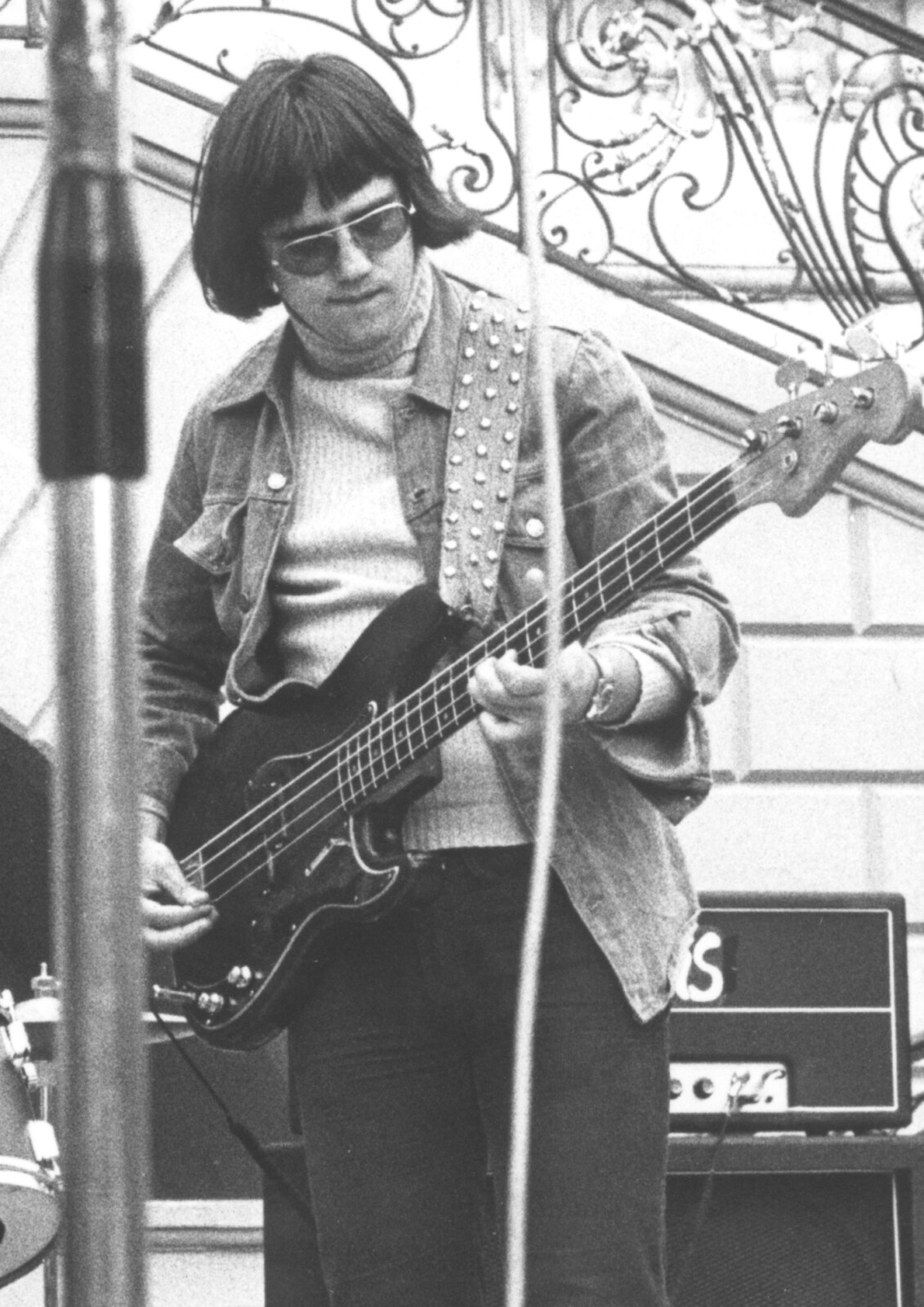 What are some bands that Arktis played with?
We never opened up for other bands. Of course, other groups also played at festivals in and around Bonn that we participated in. But I can't remember their names.
Walter at Garden Of Delights released two lost tapes. Would you like to comment on the material that appeared in 'More Arktis Tapes' and 'Last Arktis Tapes'?
During the existence of the band, two LPs were released. 'Arktis' and 'Arktis Tapes'. These were re-released on CD in the 1990s on the "Garden of Delights" label, each with the addition of bonus material. At first I was a bit astonished that after this long period of around 20 years after the creation of the music, the audience was still interested. In any case, the success of these re-releases was so great that we agreed with "Garden of Delights" to bring out further – previously unreleased – material from our recording sessions from 1973 to 1975 on CD. This is how the CDs 'More Arktis Tapes' and finally 'Last Arktis Tapes' came about. Each of the 'Tapes' CDs contains pieces from the entire period 1973 to 1975, there is no chronological order of the recordings.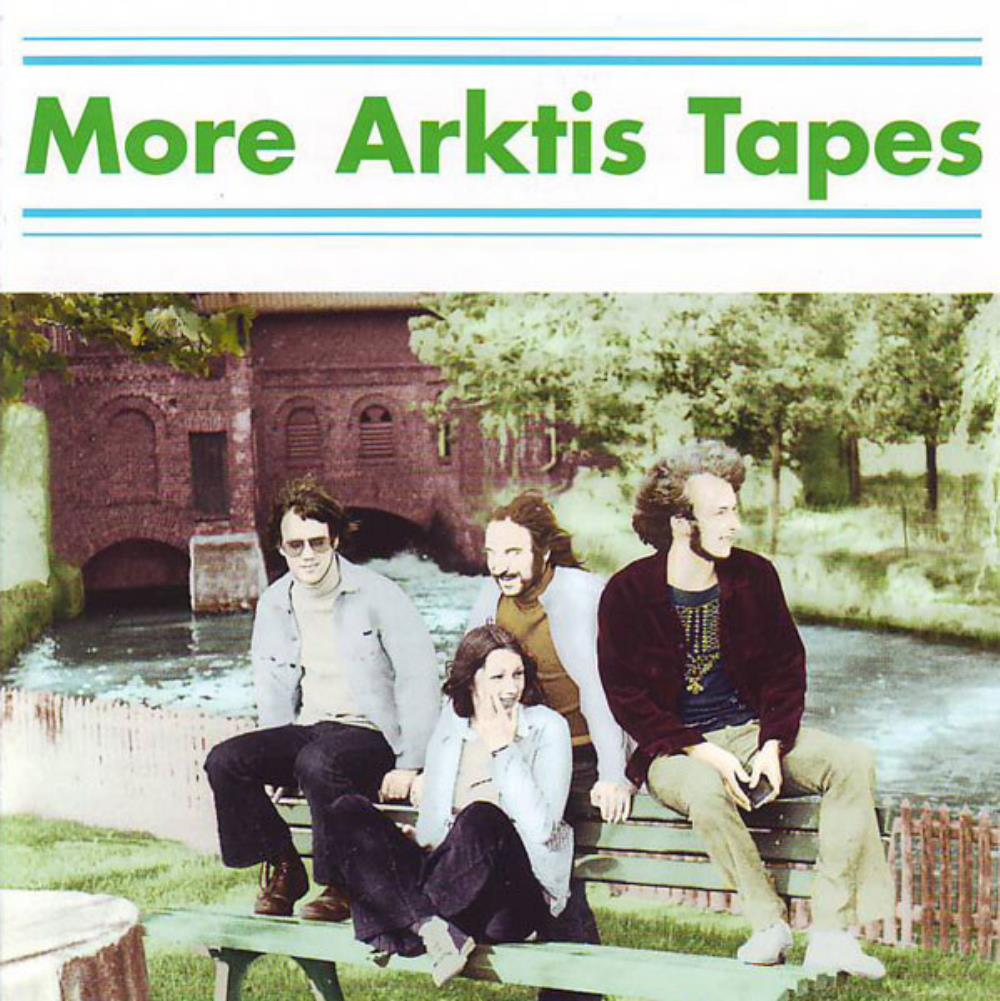 What happened after the band stopped? Were you still in touch with other members? Is any member still involved with the music?
As already mentioned, Karin Töppig and Harry Kottek continued with other musicians for a few years after the original line-up ended. We also had loose contact with each other and last met in the 90s for the re-released CDs. Besides me, Klaus Göllner is currently still musically active. He was responsible for bass and backing vocals at Arktis, later switched to guitar and now plays in a blues band. He's made recordings but hasn't published anything yet.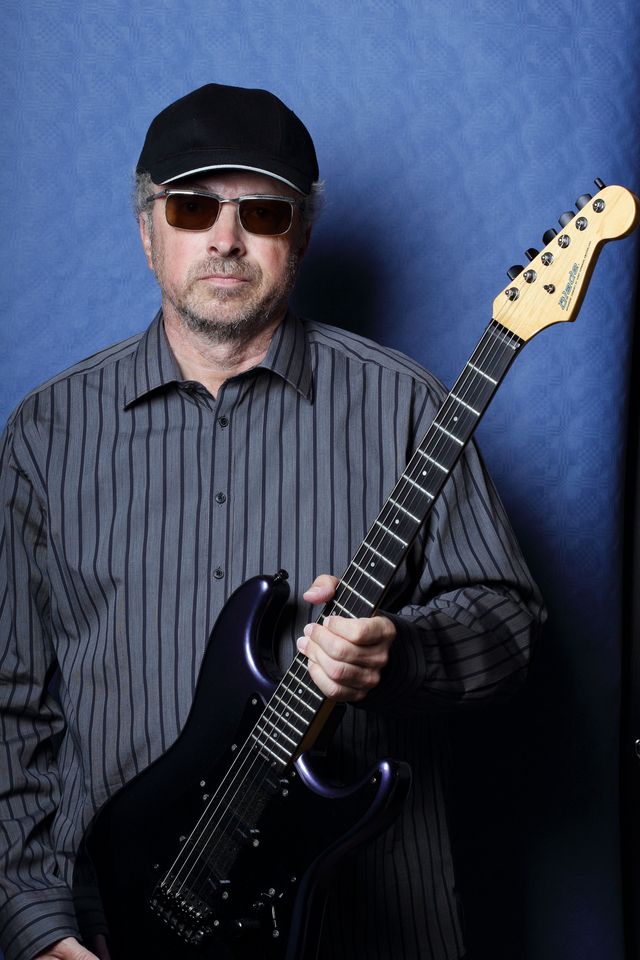 You released two solo albums, '1982' and 'The Guitar Sound of Arctica'. 
There are even three solo releases. First came my LP 'Klaus Blachut 1982' in 1982, then in 2000 a CD 'arctica' (the name should be reminiscent of Arktis) and in 2009 the CD 'arctica II'. I re-released the LP 'Klaus Blachut 1982' on CD in 2018. The LP had a circulation of only 200 copies, the CDs 500 copies each. All of them are instrumental recordings. If someone is interested, the remaining copies should still be available in online mailorder.
With these solo releases I wanted to show my musical development. In principle I am still stuck with the 70s style, but adding acoustic instruments and keyboards also changes the sound and the effect of the music is different.
Looking back, what was the highlight of your time in the band? Which songs are you most proud of? Where and when was your most memorable gig?
As a highlight, I wouldn't see a special moment, but actually the whole 3 years. To be able to work creatively with people of the same age without external requirements, to develop something of your own and present it to the public, was a great experience. I am most proud of the 3 tracks recorded by Conny Plank, which are included as bonus tracks on the CD 'Arktis', because they are very good musically and in terms of recording quality. But I also still find the sometimes very long improvisation passages in the pieces of the various 'Tapes' recordings remarkable, especially when you consider that we usually just played away and just looked at where the piece was developing.
Our biggest performance was probably on May 30th, 1975 in the Beethoven Hall in Bonn in front of over 1000 spectators. We played there together with other bands as part of the 1st Bonn Song Workshop.
Is there any unreleased material by Arktis?
Everything that can be published from a musical and technical-qualitative point of view is contained on the 4 CDs of the label "Garden of Delights". There is no other suitable material.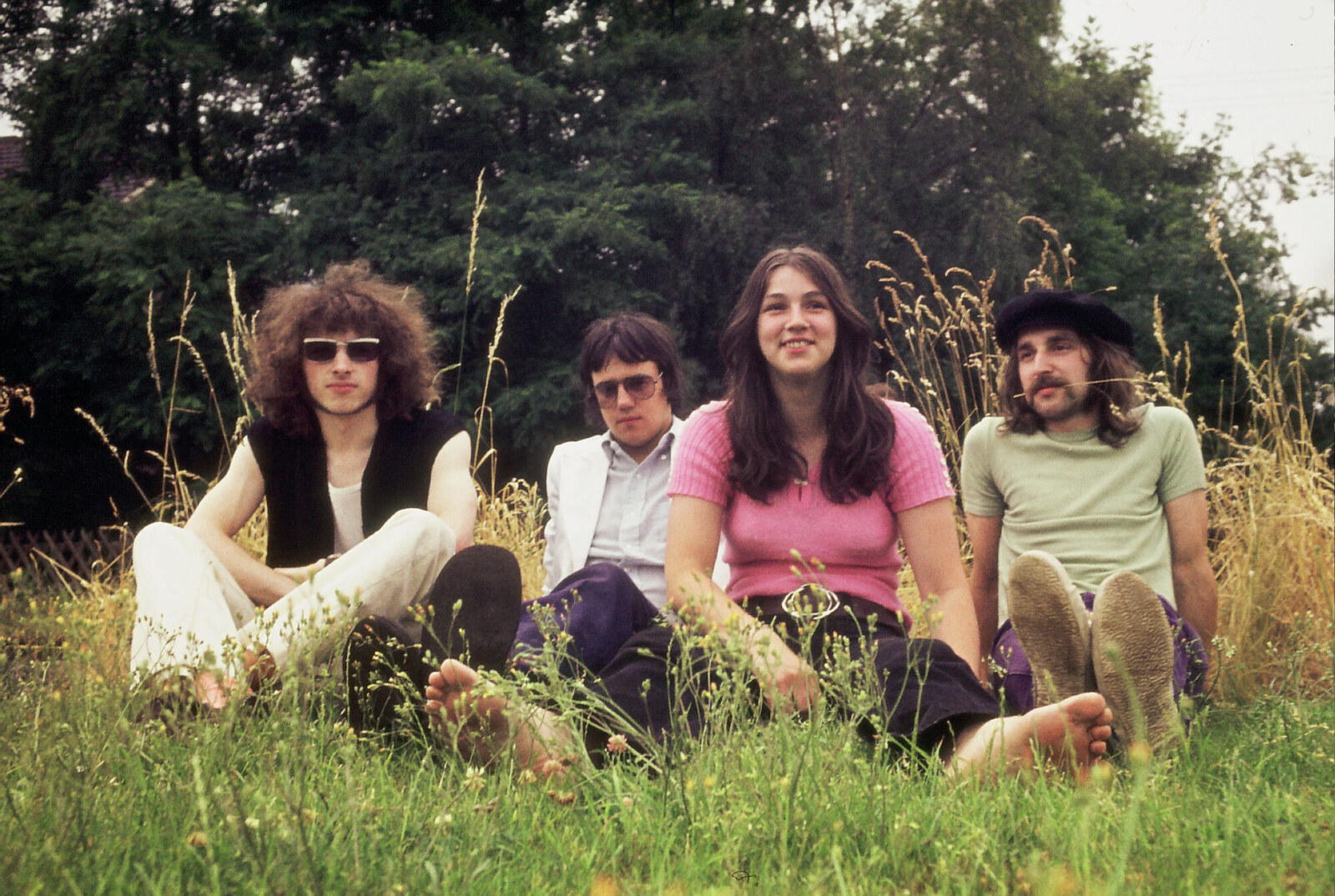 Thank you for taking your time. Last word is yours.
I occasionally listen to these old Arktis recordings again and again. And every time I come to the conclusion that there is a lot of musical potential in there. We were all young at the time (early 20s) and inexperienced in the music business; with a little professional support, we could have achieve bigger recognizability. But even so, we fondly remember this time. Klaus Blachut
Klemen Breznikar
---
Garden of Delights Official Website
Long Hair Records Official Website