'Feldversuchssamlung' by Kombynat Robotron
Exclusive album premiere of 'Feldversuchssamlung' by German impro psych jam collective Kombynat Robotron.
---
A four-piece hailing from Kiel, Germany, Kombynat Robotron fill their lengthy jams with so much diversity and dynamics that an hour seems to pass in almost nanoseconds. Songs with such unassuming titles, are executed with an unbelievable array of skilled musicianship, the band utilising aspects of textured post rock, robotic krautrock and spacey psychedelic experimentation to flesh out their grooves and bring them to life.
'Feldversuchssammlung' is a collection of improvisations which were recorded from February to May 2020. Some of the tracks were recorded at the band's favourite local club, which was locked-down due to Covid-19 but available for the band to record in. Others were recorded in their rehearsal bunker. The impact of Covid-19 and not being able to perform live to audiences, increased the band's drive to perform, with many hours of material being created. This album presents the best work taken from the first four of the sessions and were recorded with a portable Zoom recorder, post mixed and mastered to retain the lo-fi charm that the band like, along with harnessing the live experience and energy.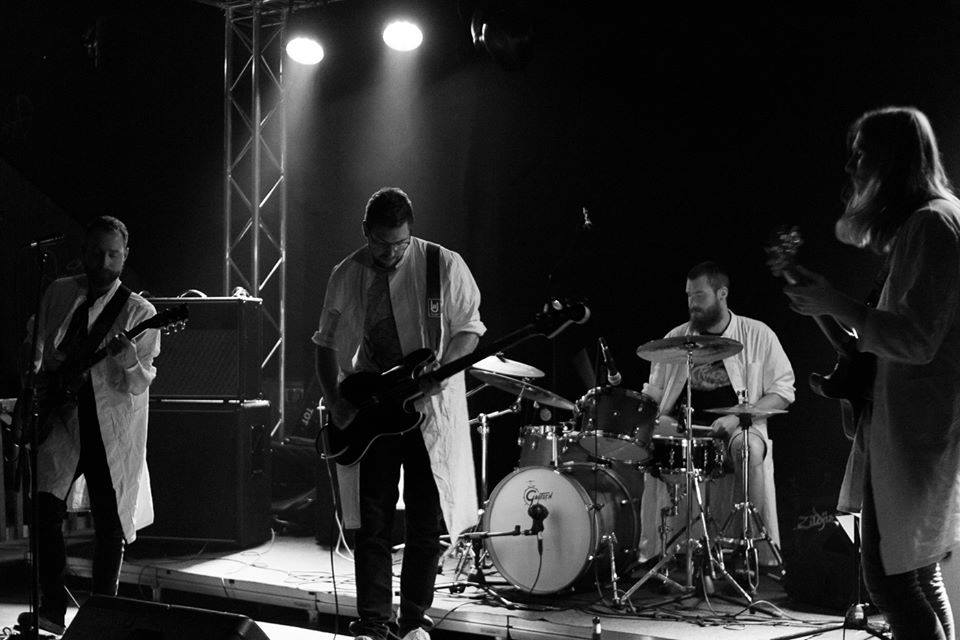 This is the second recording KR have done for Cruel Nature, the first being the very successful split with Snakes Don't Belong In Alaska that was released in 2019.
'Feldversuchssammlung' is released as a limited-edition cassette (100 copies) and digital download on 18 September by Cruel Nature Records.
---
Kombynat Robotron Facebook
Kombynat Robotron Instagram
Kombynat Robotron Bandcamp
Cruel Nature Records Bandcamp