The Original Magnetic Light Parade – 'Smoke & Mirrors' c/w 'Confusion Reigns'
The Original Magnetic Light Parade is another international collaboration from Bearsuit (as is their seemingly standard modus operandi), this time pairing Belgian composer/producer/violinist/pianist Alexander Stordiauwith longtime Bearsuit artiste and Edinburgh scenester Harold Nono (Idiot Half Brother, Ageing Children, Jikan Ga Nai, Taub, Whizz Kid, et. al.).
---
These two tracks offer peaceful, calming, meditative reflections for these insane times. 'Smoke & Mirrors' begins as a soft acoustic dream before, in typical Bearsuit fashion, electronic pulses interrupt the flow via incessant electronic bleeps and arcade diversions for a krautocking motoric detour into Ennio Morricone cinematic territory. It thus unintentionally serves as a warm and respectful tribute to Il Maestro, who passed about a week after its release.
'Confusion Reigns' offers more typically Bearsuit histrionics, but with a fuzzy electronic, Tangerine Dream-ish electrical, live-wire buzz serpentining through disembodied-yet-hypnotically repetitive wordless vocals and a classical piano riff leading a playful Morricone-ish riff into hyper drive, a la Giorgio Moroder's and Harold Faltermeyer's more flamboyant soundtracks (Midnight Express, Beverly Hills Cop, Top Gun, et.al.),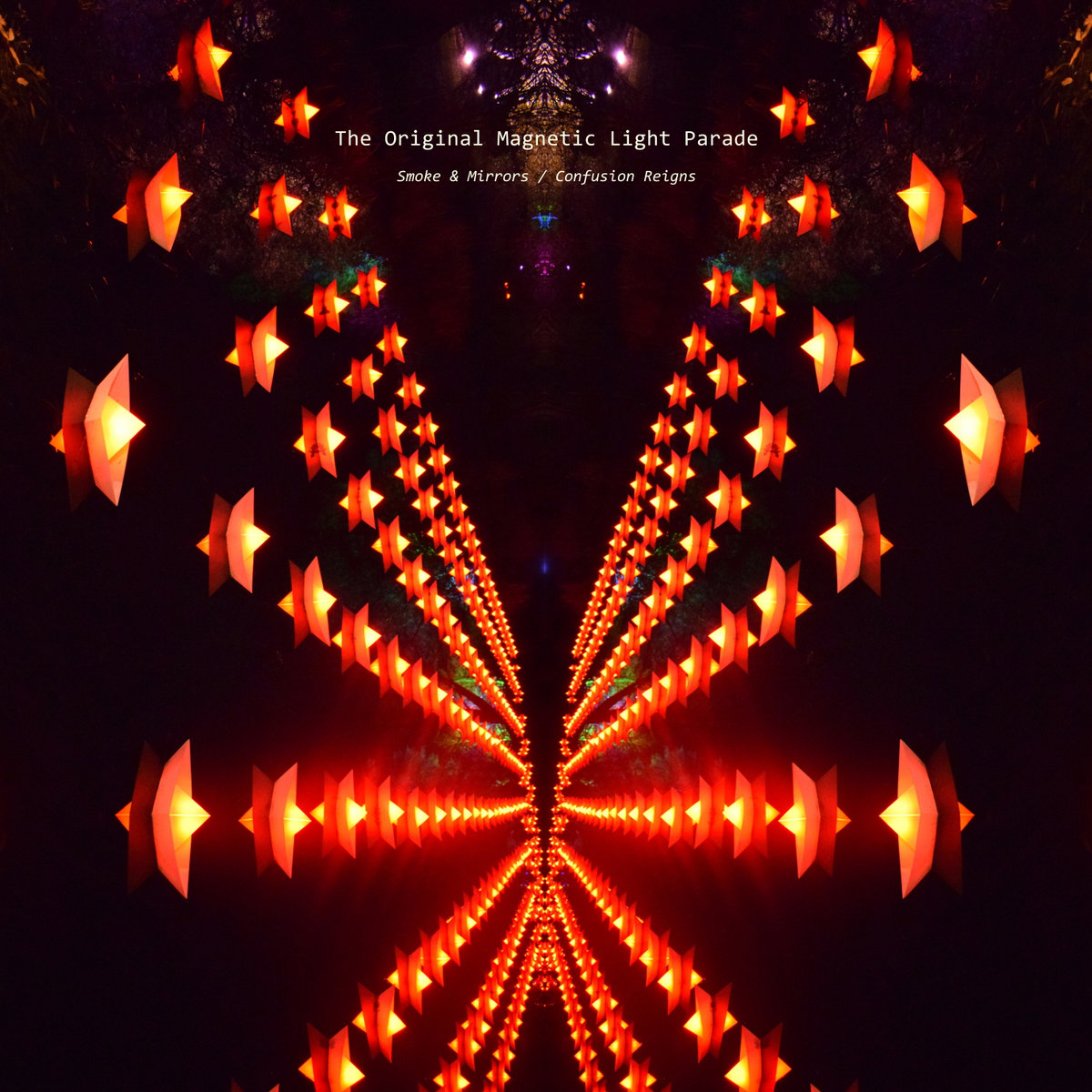 Bearsuit artists have occasionally featured cinematic offerings on their albums, and this exciting debut release from The Original Magnetic Light Parade is a welcome addition to an exciting stable of talented electronic composers.
– Jeff Penczak
---
The Original Magnetic Light Parade – 'Smoke & Mirrors' c/w 'Confusion Reigns' (Released on Bearsuit/26 June 2020)