Liam Gallagher – 'MTV Unplugged (Live at Hull City Hall)' (2020)
For many music fans, MTV Unplugged, which kicked off in 1989, seems like some ancient relic from the past, from a music video channel that for a long time has not really been about music. Prior to the recent online MTV Unplugged At Home concerts, launched in the wake of the onset of COVID-19, the last MTV Unplugged show was by Liam Gallagher in 2019. MTV Unplugged (Live at Hull City Hall), from Warner Records, recorded in Hull, England in August of 2019, the concert featured the former Oasis front man performing a variety of songs in support of what was at that time his second solo album (Why Me, Why Not?, 2019).
---
That release followed his solo debut (As You Were, 2017), after the two albums he recorded fronting the band Beady Eye (Different Gear, Still Speeding, 2011, Be, 2013), which was essentially Oasis without Liam's brother Noel.
This mesmerizing live show includes four selections from Why Me, Why Not?, one from As You Were, and five songs from Liam's tenure in Oasis, including three from the group's debut (What's The Story) Morning Glory? and one each from Be Here Now and Definitely Maybe.
Gallagher is supported by an eight-piece band, three backing vocalists and a 14-piece orchestra. Regardless of the size of the musical accompaniment, the recording never sounds bombastic or overly busy and, more significantly, even without drums it does not lack the power of the original studio recordings, particularly on the Oasis material.
Overall, the concert is a relaxed, celebratory and riveting show, with the newest material sounding as good as the oldest. Gallagher sounds like he's a in a good place and while none of his sneering vocal edge is missing, there is very little frustrated, misspent anger. He comes across as an artist who has matured and who is comfortable with his legacy, yet forging a path forward.
Minor quibbles include disappointment that the show wasn't longer and the conspicuous absence of "Wonderwall" by Oasis.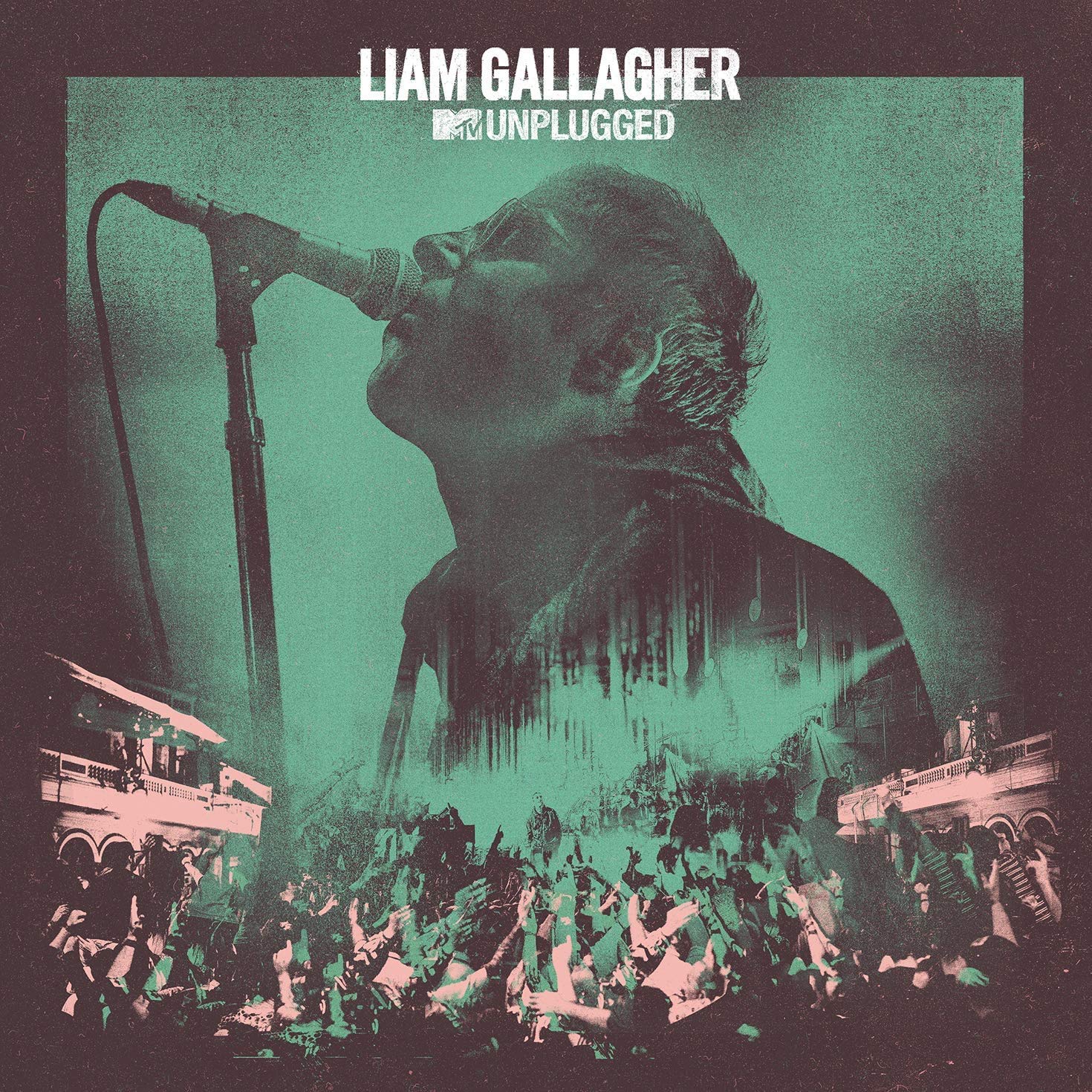 It's interesting how Gallagher is in some ways following in the footsteps of his mod godfather, Paul Weller. After Weller broke up The Jam he briefly led the Style Council and then finally went solo. In fact, the breakup of Oasis and the subsequent post-breakup projects have some parallels to Weller's musical trajectory. While it was heartbreaking that The Jam and Oasis broke up, the plethora of their post-breakup projects have been commercially and critically successful. Liam's two projects and brother Noel's High Flying Birds have resulted in three excellent projects to enjoy.
Yet, unlike with The Jam, many feel that an Oasis reunion will happen. In the meantime, we have plenty of excellent music to enjoy from the brothers Gallagher and their musical friends.
– Steve Matteo
---
Liam Gallagher – MTV Unplugged (Live at Hull City Hall) (Warner Records, 2020)