'Epiphyseal Plate' by TMVF
Exclusive video premiere of 'Epiphyseal Plate' by TMVF.
---
TMVF – Epiphyseal Plate from Theo Taylor on Vimeo.
The new single from Berlin-based TMVF, 'Epiphyseal Plate', was recorded remotely during Germany's lockdown in April. It's a homesick song from the perspective of the band's New Zealand-raised singer, Theo Taylor, depicting the ever-shifting, conflicting narratives involved in being on the other side of the world from one's family and homeland during a crisis.
The video was shot as restrictions began to ease and contact with friends was made more permissible. In this context, the pairing of the song with these candid 'slice of life' moments serves as a meditation on our connections to people and place.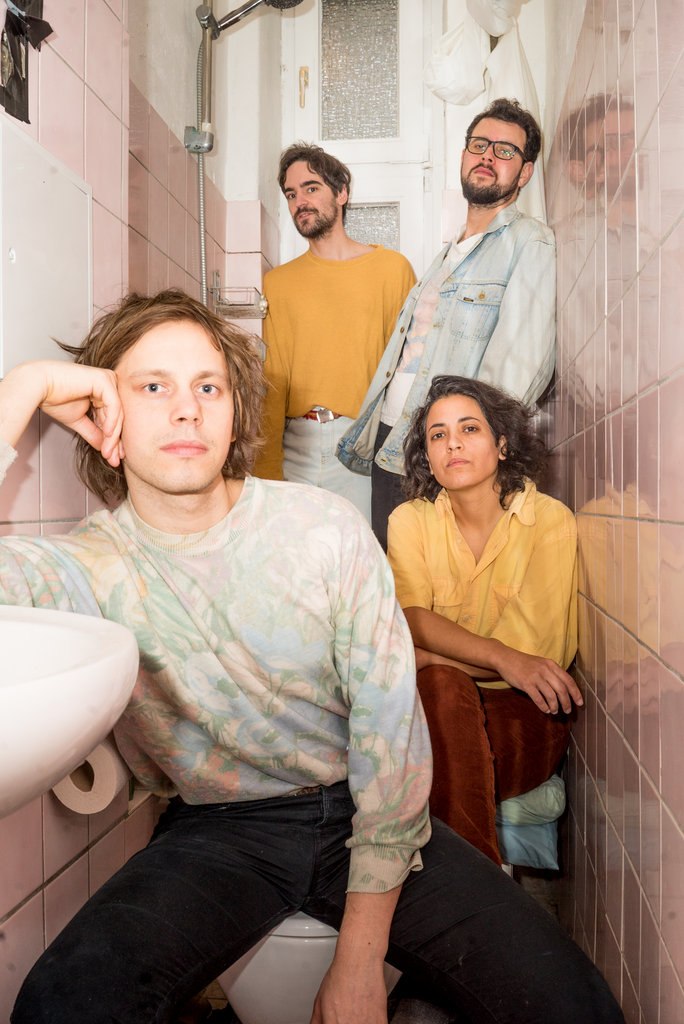 TMVF is Theo Taylor, Michael Buter, Leah Corper and Nir Sabag. The video also features the band's former drummer, Mats Folkesson, who assisted shooting alongside Maria Machulekova.
---