Stony Sugarskull interview
The output of the Berlin-based musician is born of the wild dreams of artists such as Sonic Youth, My Bloody Valentine and Mazzy Star.
---
Her musical self-discovery was fueled by a car accident on the German Autobahn, that she only barely survived, and a subsequent trip through the South of the US. What she brought back is inspiration and the will to realize her very own idea of rock and roll. The debut album 'Lioness' is a rock and roll extravaganza of many twists and turns, showcasing a rock'n'roll swagger in the borderlands between garage rock and post-punk.
How are you currently dealing with the current world situation?
Stony Sugarskull: On a personal level, I used the down-time to work on myself, my music, my art, my life plans, my health. On a wider level, it's pretty scary the way social media/the internet has such a huge psychological effect that can put minds/heads on ambiguous tracks of belief.
What do you consider to be your first real exposure to music?
I used to play Bach and other classical music on the zither when I was a kid – my grand-grand-gf was Wolfgang A. Mozart.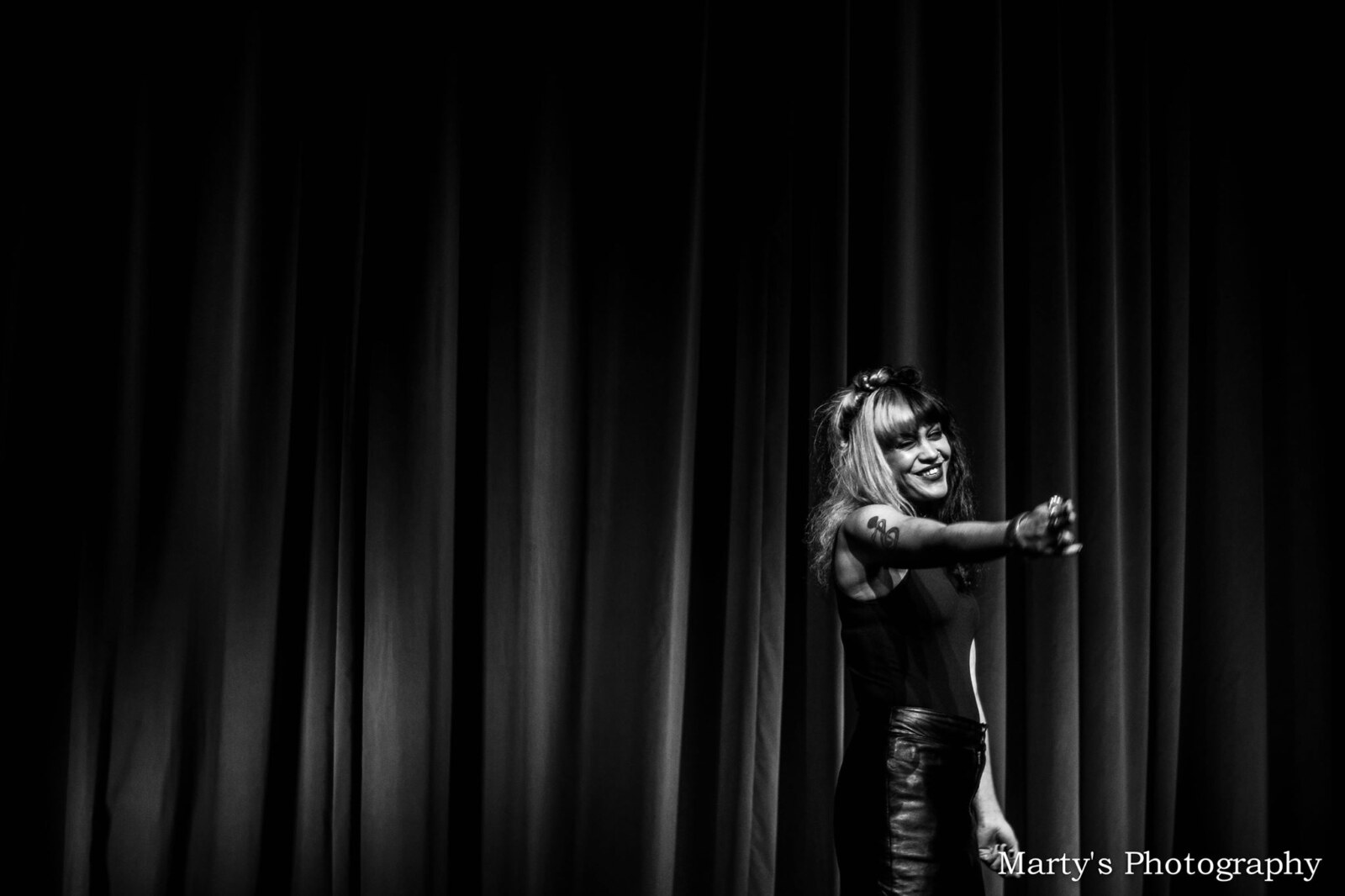 Your life changed after a car accident. That had a huge impact on your life. Would you like to discuss how this experience transcends into music making?
I stepped into a bright light during the accident – with a very warm feeling. Especially in music-making you can transcend your Ego, become nature-like and if you're lucky tap into God's spheres/communicate with spirits and give them a voice through you. Regarding my personal experience, I'm less scared to tap into such entities and give my imagination/inner voice a lot of freedom in the creative process.
What's the usual songwriting process like for you?
That's always different, e.g. I suddenly have a melody or a refrain in my head. Or I jam with my guitar. Or I walk in the street and suddenly something pops up. I note things down – but that doesn't mean I finish/edit right away. I come back later when I feel it to do the next step. Most of my songs are actually only finished after playing live. I often change songs on the spot because I'd like to grasp the atmosphere of a concert. All of these experiences on stage are part of the songwriting process, which then ends up in the studio being recorded. Even then, things might change slightly.
"I'm trying to find something new by recycling old styles."
You have a brand new album! Can you share some further details how your latest album LiONESS was recorded and released?
YAY! LiONESS was recorded/mixed in Berlin and mastered in London. As I still follow the rule of the task of a true artist is to mirror current circumstances or make something visible, i.e. the chaotic and diversified life we are living and so I ended up with an album comprised of various music styles such as Krautrock, Jazz, Electronica, Psychedelic Rock, Punk Rock. As in real life so in music, I'm trying to find something new by recycling old styles. Regarding the album's philosophy, most of it is derived from my PhD research on the break-down of capitalism and the need of an equilibrium between technological advances and a return to nature (in us as human beings and in our environment). I'm also bedding each song with certain sound frequencies, e.g. healing of mind etc but more about that later. LiONESS is released on my label, Sugarskull Records.
Some artists delight in making the music, while others seem to delight in playing live … do you discover new aspects of your songs developing in front of an audience?
Oh yes! That also reminds me of an interview with David Bowie. Bowie actually said that music will be created together with the audience in future. I'm excited which forms this will take on!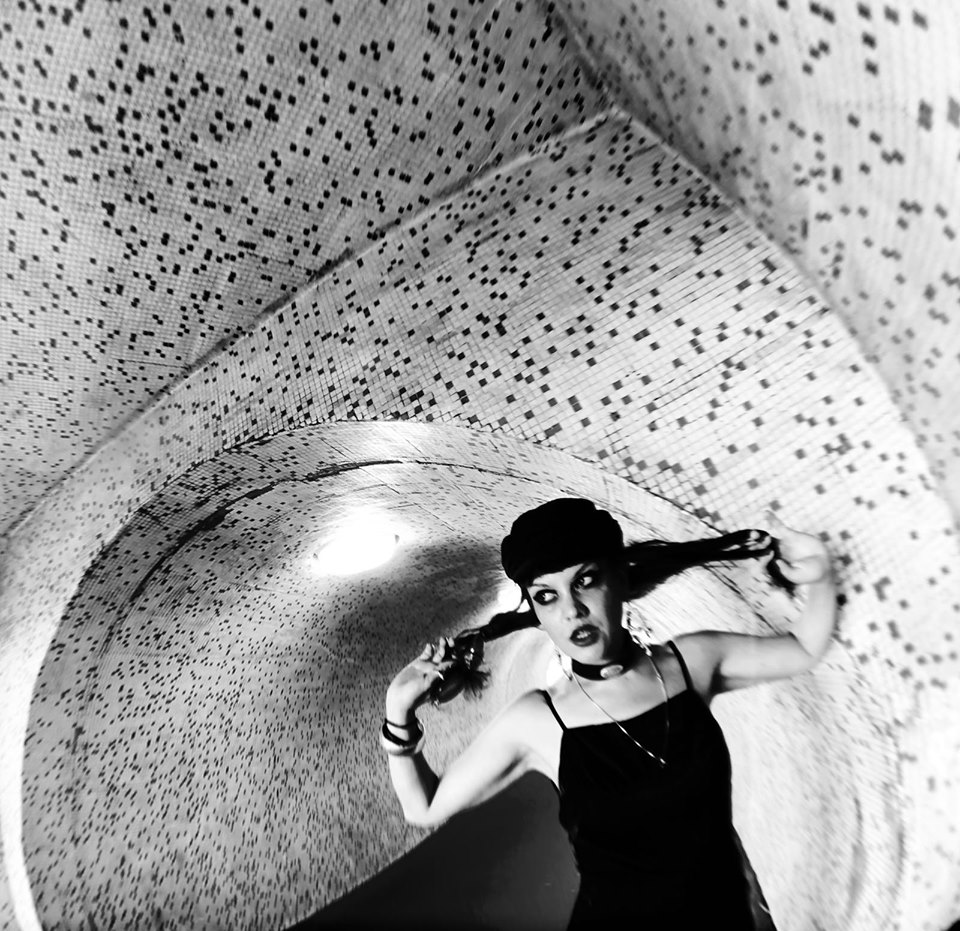 Is your material set in stone by the time you record, or is it an ever-evolving process?
My material is never set in stone – ha! It is an ever-evolving process as I'm trying to be as natural as possible. Of course, the basics of a song such as its structure are "set in stone."
What are some future plans?
I live in a shop-flat in Wedding, so I'm planning to open its doors for the summer. I'm the voice part of the electronic duo Holzkopfkinder – we got couple of releases this year. I'm officially publishing my PhD Biophilia and the Aesthetics of Blues, Jazz, and Hip-Hop Music in African-American Prose Fiction. My book of fiction called HEYLA which is actually about the search for truth in music needs to be put out as well. For winter, I'll be back in California, recording my second album with Andy Kravitz and writing the soundtrack for a movie by film director Judith Jerome (Light Touch Dreams Studios, Venice) and also starring in it. Looking forward to that a lot! And of course, play live again.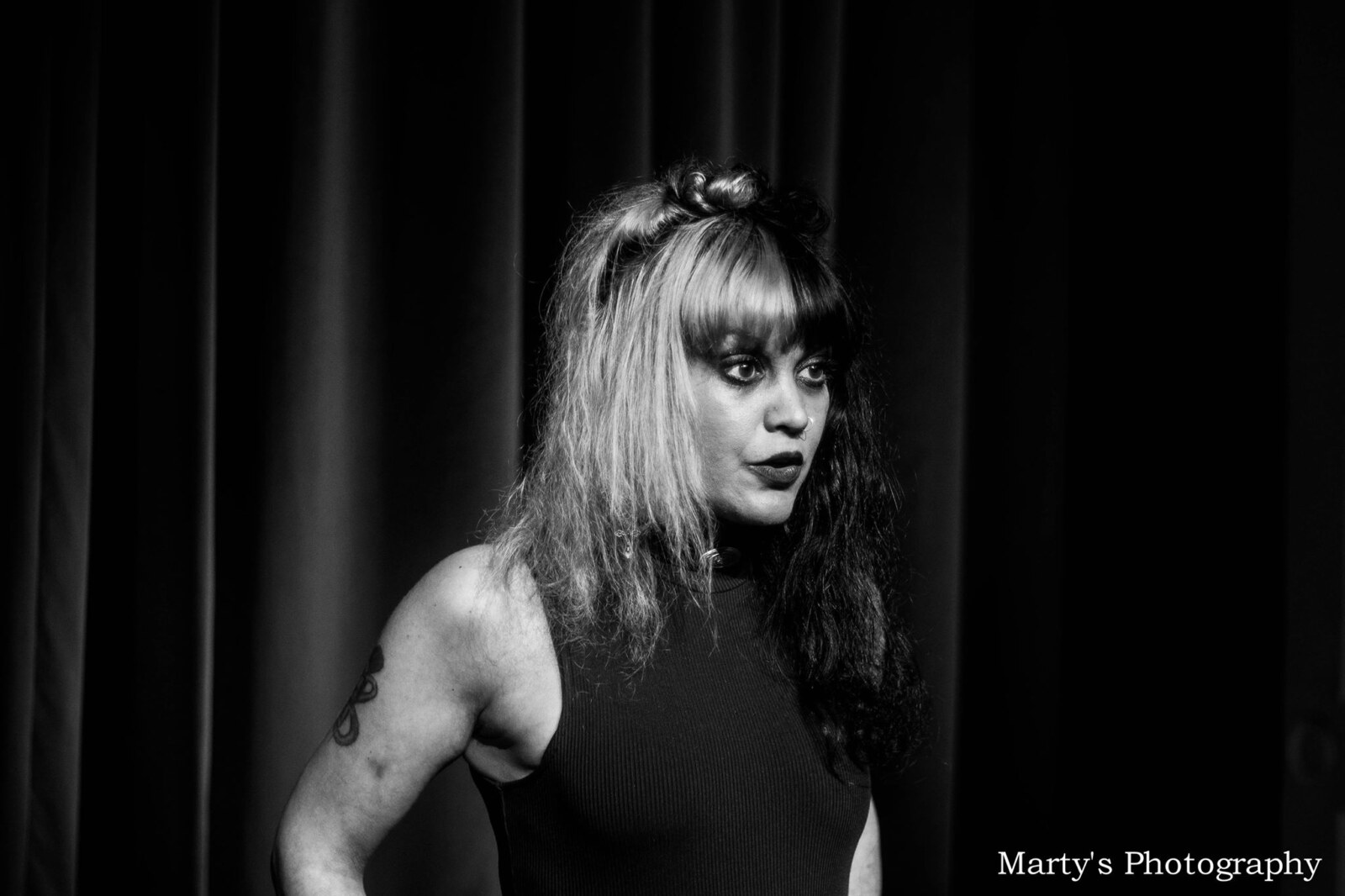 Thank you. Last word is yours.
Always – be aware of the mirror!
– Klemen Breznikar
---
Stony Sugarskull Official Website
Stony Sugarskull Facebook
Stony Sugarskull Instagram
Stony Sugarskull Twitter