Spotlight on Glam Queen Cherie Currie
The digital edition of Cherie Currie's Boulevards of Splendor, with 3 bonus songs, including a remake of Runaways' classic "Queens of Noise," came out on April 28th on Joan Jett's Blackheart Records, having appeared as a vinyl only Record Store Day release last year without much fanfare.
---
The cover of this blockbuster shows her holding a picture frame in one hand, having escaped from it. "Never thought I'd see Boulevards of Splendor released, and to such a receptive audience," says glam queen Currie, from under her hubcap diamond star halo, in a recent exchange. "It's great to see people come together, especially in music, and for it to be completely about giving."
Currie is best known for helping tear apart the fabric of normalcy in the 1970s as the first lead vocalist of glam punk pioneers the Runaways, the all-female act bullied into being in hard-nosed entrepreneur Kim Fowley's one man boot camp. Boulevards of Splendor, featuring appearances by Slash, Duff McKagan, Billy Corgan, Juliette Lewis, her son with actor Robert Hays, Jake Hays, and others, is her latest release, including everything from fanged, unvarnished rockers like "You Wreck Me" to anthems for the detached like "Rock and Roll Oblivion" to rapturous ballads like "The Air That I Breathe".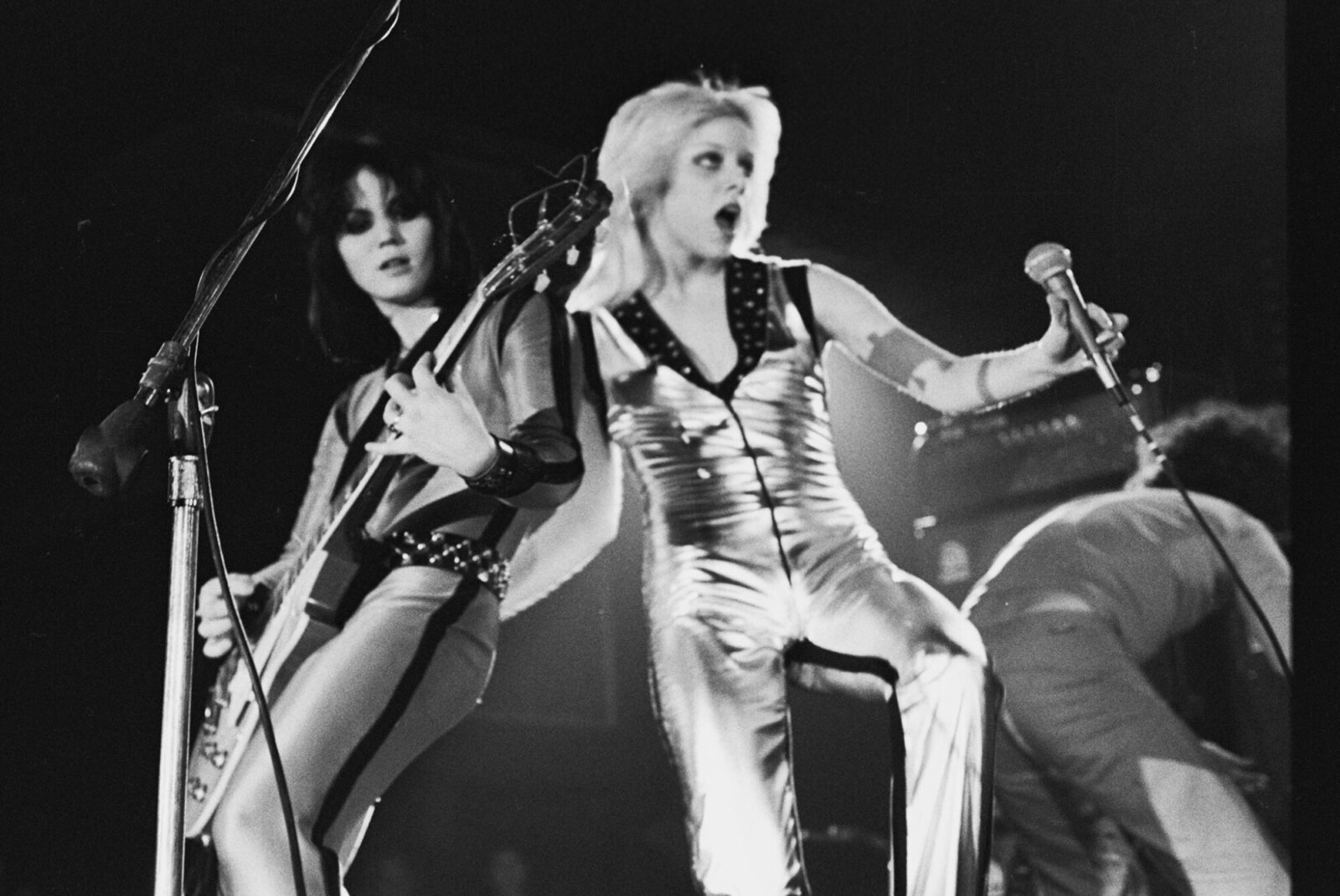 The Runaways, assembled in 1975, was a super-team of teenage musicians influenced by different stripes of foregoing rock triumph: Guitarist/singer Joan Jett modeled her presentation on Suzi Quatro, lead guitarist Lita Ford was influenced by Hendrix and Richie Blackmore, the late drummer Sandy West was a female Keith Moon, and lead vocalist Currie was a female Ziggy Stardust era David Bowie, with a lightning bolt across one cheek, or wearing a teddy onstage as a teen in the ultimate scandalous glam gesture. "I'd always loved joining Joan Jett, Lita Ford and the late Sandy West onstage. Who wouldn't like to be young again?" Cherie has never shied away from joining forces with other musicians throughout her career. Since leaving the Runaways in 1978, she's worked with scores of talents, from her twin sister Marie to Stooges guitarist James Williamson, and made guest appearances on several other artists' albums, notably the Ramones and Glenn Danzig. After Sandy West succumbed to lung cancer in October of 2006, Currie appeared at the memorial tribute concert held in Los Angeles, featuring the Sandy West Band, The Bangles, The Donnas, and Carmine and Vinny Appice, among several others. "A highlight [of collaborative magic] has once again shown itself in this lockdown with the release of our first quarantine video, which was released on June 1st. Two very iconic friends joined me."
Currie has acknowledged that Fowley's treatment of his teenage proteges as jailbait rock sensations to be molded bordered on abusive, even crossed the line sometimes, and wouldn't be tolerated in the modern era, but this concession is accompanied by a measure of gratitude for the effectiveness of all that harsh training, having received a mea culpa from her mentor before his passage from bladder cancer in Hollywood, California on January 15, 2015 at the age of 75. "I moved him into my home towards the end of his life to care for him. I'm so glad I did that. He was a brilliant man and I miss him."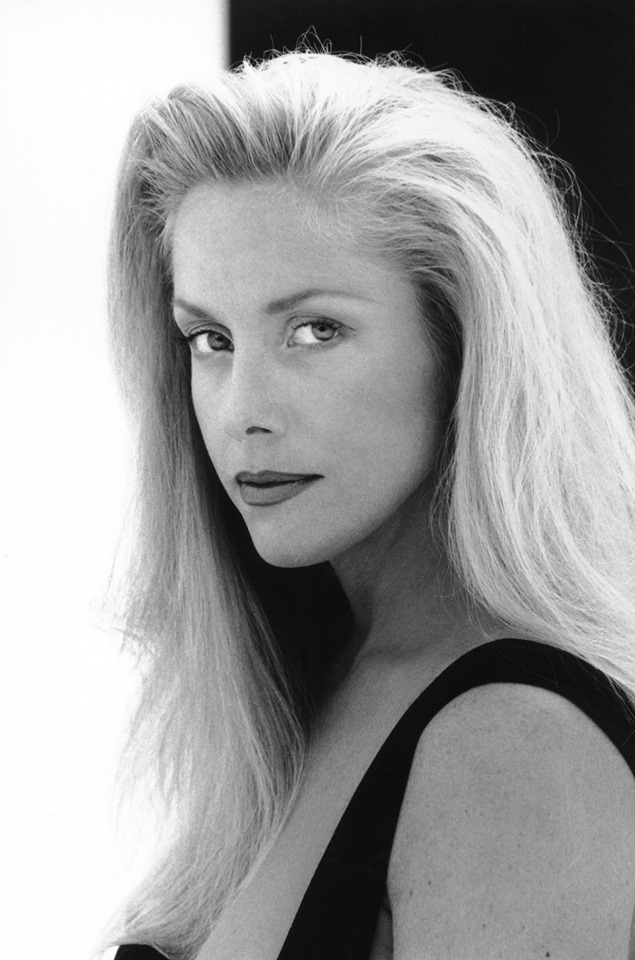 Besides being regarded the world over as rock royalty, Currie has become known as a wood carver in recent years, doing chainsaw art since 2002 and opening her own gallery in Chatsworth, California in 2005. She's a part of the second wave of this art form, founded in the 1950s by artists like Ray Murphy and Ken Kaiser. She has competed in and won awards at three world Chainsaw Art competitions, where artists are judged on speed and artistry in a live setting, employing the same skills she's used to spellbind her audiences over the years. "I competed in 2005 in three major competitions and brought back medals! Every time I complete a project I am thrilled and satisfied."
Currie's collaboration with drummer, singer, percussionist, songwriter, artist, cake designer, and actress Brie Darling, The Motivator, was released on August 2nd, 2019, featuring covers of the title number by T. Rex, The Rolling Stones' "Gimme Shelter," John Lennon's "Gimme Some Truth," (Brie sings lead on that one) and a few originals. "Brie Darling and I had just gotten off a short tour in December for The Motivator, so I was just going to finish a Cigar Store Indian and work on my audio book of Neon Angel. The Boulevards of Splendor release was a welcome surprise. Right now, we're pretty busy at the Currie/Hays household. Depending on how long concerts will be postponed, there may be no other choice but virtual concerts. I'm a team player, so I'm up for anything!"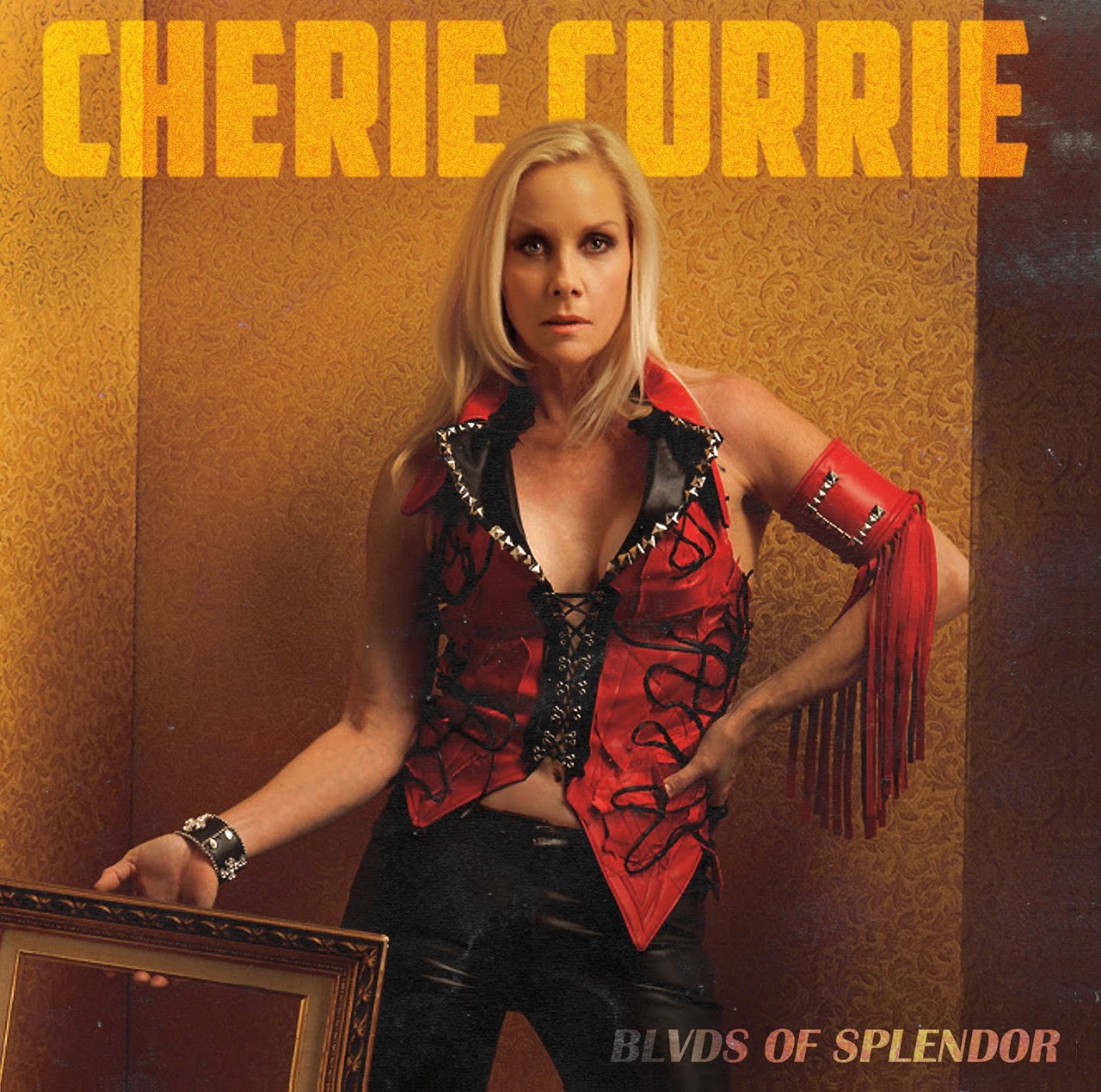 The Runaways (2010), a movie starring Dakota Fanning as Currie and Kristen Stewart as Jett based on Currie's partial memoir, Neon Angel, co-authored with Tony O'Neill (Sick City, others), sparked a new wave of interest in the Runaways' music, style, and attitude, a mix of sock hops, seventies glam, and punk. "I feel blessed it did," says Currie. "So many youngsters, even toddlers LOVE The Runaways! In a technical world where perfection seems the goal, The Runaways music brings fun and the ability to dream back into the equation. I think future rock stars will be born from it."
– Zack Kopp
---
Cherie Currie Official Website