Encore interview with exclusive EP stream
Exclusive interview and stream of 'Autobahn' EP by exciting Strasbourg duo Encore.
---
Encore is Maria Laurent on pianet and synths and Clément Chanaud-Ferrenq on drums and synths. Duo is influenced by a wide variety of different styles. Clément Chanaud-Ferrenq was involved with hip hop and he also played drums for a metal band. Today he's mostly behind his synthesizer. Maria Laurent has for a while been part of some very interesting improv/experimental/noise music projects.
"Improvisation is a big playground for us"
You have a really cool and unique sound. What's the concept behind Encore?
Both: Thanks for the compliment, it means a lot to us! We are very amazed by the work on the sound. We're looking for timbre alloys, mixtures. Improvisation is a big playground for us where we have fun. Sometimes we find melodies, patterns, or game modes… We are an instrumental music project. The sound is at the centre of the subject, we work on it like artisans. We knead our instruments. You know, we mix, we test, we add, we take out…in short: we cook. Keyboards, drums and amps. Effects pedals, audio tools developed by a friend, Gauthier Déplaude. Very diverse synthesizers. Dishcloths and all sorts of metal and wooden accessories are used by the drummer.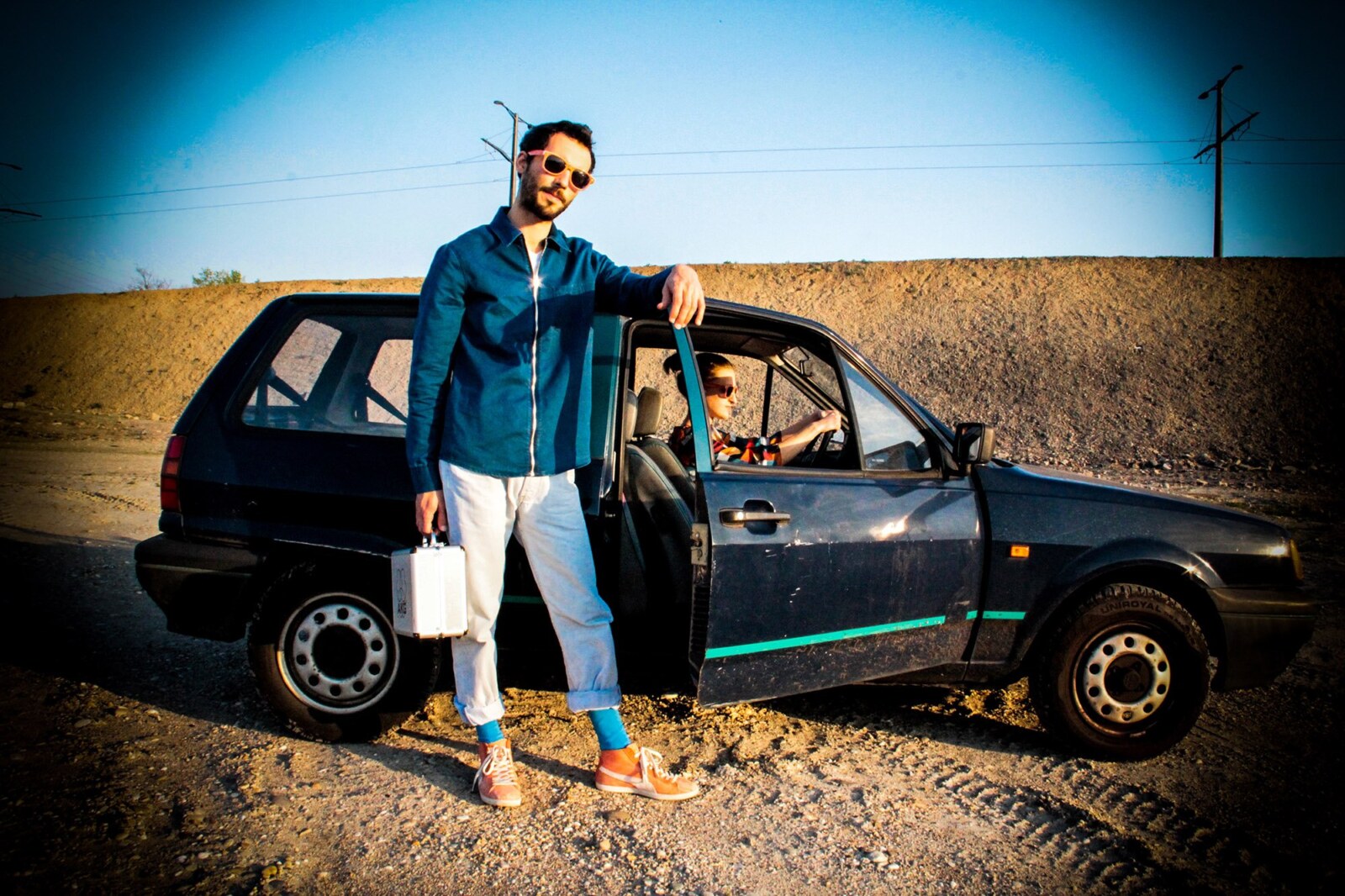 We recently lost the founder of one of the most important and influential groups, Florian Schneider of Kraftwerk. To what degree were you inspired by their music and what in general influenced you to record this EP?
Clément: On the question of influences we are often embarrassed because we never said with Encore: "We're gonna do THIS kind of music, mixed with THIS kind of style". What happens is that we love to write down feedback from the audience at our concerts. People often come to us to tell us what our music reminds them of. We write down and then we listen with interest and joy to what our sound seems to echo with them. There's a big story before us. We're permeable and feed in a very unconscious way. Maybe we are a young hybrid shoot making its way into the concrete cracks on the 'Autobahn'.
"That was like the concert of Kraftwerk that never happened!"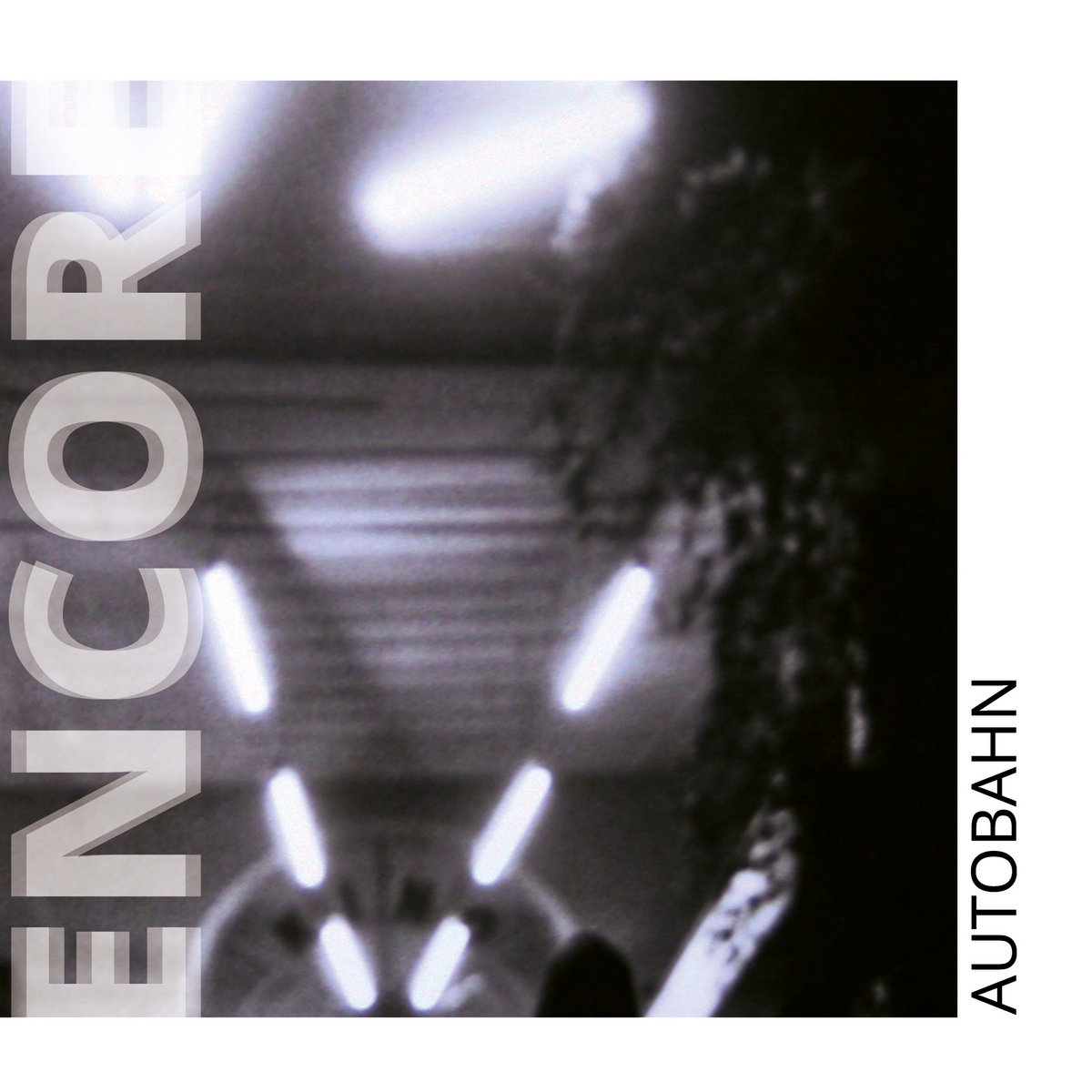 Maria: In that sense perhaps we are unconsciously influenced by Kraftwerk, that's probably the case! But in any case it's not an explicitly intended, displayed reference. At the end of a show in Germany last winter, someone said a sentence that really struck us: "That was like the concert of Kraftwerk that never happened!". Well, our EP is called 'Autobahn' just like the mythical Kraftwerk album. That's a lot of coincidences. But we only realized that… recently. Some people might see it as a wink or a tribute. Maybe it is, …
Would you like to talk a bit about your background?
Maria: As a child, I had a fairly "classical" education. I started learning piano at home with my mom (who was a piano teacher) and double bass in music school. I was soon attracted to jazz, which led me to give up the double bass and take jazz piano lessons as a teenager. When I arrived in Strasbourg at the age of 18, I discovered the world of improvisation and creative music which literally fascinated me. Clément and I met in an improvisation school (CEDIM in Strasbourg) in 2015. Jazz, improvisation, is our common background. Then it is with him, through Encore, that I started to immerse myself in the universe of electrified keyboards, synthesizers, effect pedals, and that I started to fiddle with.
Clément: I got into music through hip hop with a desire to rap and to make instruments to kick on. I had a computer and a MIDI keyboard at home when I was a teenager. I joined the conservatory to basically play my music but the road was long for this UFO project. I learned a lot there. I actually recruited the musicians from the jazz class to play in my hip hop band. Then Strasbourg. An improvisation school with pedagogue musicians. The meeting with Maria and then a dive into sound. A parallel passage, a little bit of road with Yurodivy, a Post-Hardcore band from Strasbourg with whom I developed another way to play drums. We shared a European tour with Edhochuli from Pittsburgh which was a great lesson in the relationship to music. The energy, the joy of sharing the present moment.
How would you describe your sound?
Both: Addictive, we hope…
"To look for the essence of each track and try to make it simple."
Can you share some further details how your latest EP Autobahn was recorded?
Clément: For this EP the idea was to make short formats. To look for the essence of each track and try to make it simple. The material on 'Autobahn' is mainly made up of tracks shaped by live performances. But as we don't set the arrangements, the lengths of the parts are free, the transitions, the improvisation is in order, we end up with a dough that we know we can have a lot of fun with but that doesn't make a record. We didn't want to record "live" like in our previous EP's. Because we wanted to push the production. To go further in the design and the interweaving of sounds. We both did pre-production together. In order to fix the arrangements. A big job of construction-deconstruction and choices to make. Then two studio sessions with Hugo Barre, our sound engineer. Mainly to find the sound of the drums and make everything work together ! Big up to him!
Maria: It was a real three-way collaboration. The studio sessions were interspersed with gigs and tours. So this EP is the result of a back and forth between live and studio. We finished mixing our EP in December 2019, just back from a tour in Germany. The name 'Autobahn' is not completely disconnected from this road trip.
How do you usually approach music making?
Clément: Sharing an experience in the same space and time, with an audience, we love that.
Maria: For us it's important to keep as much as possible a lively dimension in the way we produce music. Live, we want to "operate" our machines and instruments by ourselves. This allows us to keep a certain energy and freshness linked to the impulse of the gesture. And this sometimes explains a certain latency, often between pieces, when we have to prepare the settings for the next piece. Nothing is prepared in advance, everything is played on the moment. This allows us a great freedom in the conduct of our sets. Improvisation is a dimension that is dear to us, because it connects us to the present moment, and it connects us more to the audience. There is also the fact that we play in a particular configuration – back to back – and as much as possible on the floor in the pit, with the audience around us. It reinforces the exchange with the people considerably, because we are turned towards the outside, towards them. In return, the energy they send back to us has a great influence on the show.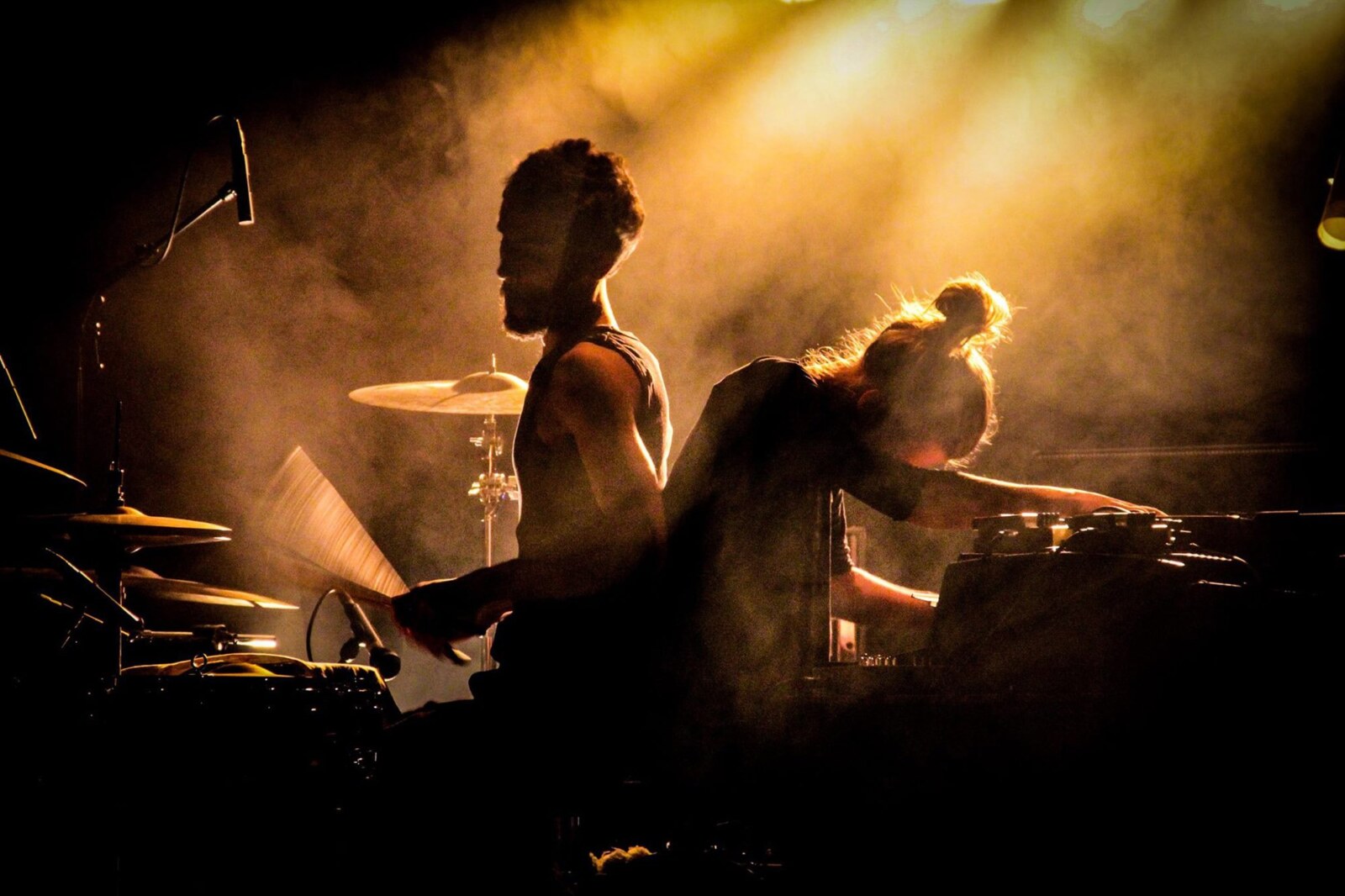 Are any of you involved in any other bands or do you have any active side-projects going on at this point?
Both: With Encore we compose music for theatre. It's a different approach, different relationships. It's a lot of fun. Recently, during the confinement, we created music for short stories from Boccaccio's 'Décaméron', an initiative driven by Sylvain Creuzevault from Eymoutiers in France.
Maria: Personally I develop projects in the field of improvised/experimental music mainly. I am currently working on a solo project on the pianet (combined with effects pedals) and I play in a pianet/electric guitar duo called Bloc. I am also involved in a very interesting creative music cooperative based in the North East of France: the Dreieck Interferences. Apart from that I play from time to time, in an Afro-Beat band…
Clément: I have a solo project in progress. 'ïle': Only machines and no preset. I've recently mixed a track from L'Ecluse, a folk-drone band. It's in a nice series of compilations recorded during the confinement initiated and coordinated by Stéphane Clor via the Dreieck Interferences, which Maria spoke of. I would like to work more on this type of collaborations. I'm happy to work with material that doesn't come from me. To put myself at the service of others.
What are some future plans?
Both: The release of our EP is already a first big step. It's both the culmination of almost a year of work, and at the same time the beginning of new perspectives we hope. There will be remixes of our EP that will be released later on. We're very happy to entrust our music to other musicians who take it over and mix our sound in their own way. On the live side, the Covid has really disrupted our concert and tour plans this summer. We had tours planned in France, Switzerland, Germany, Czech Republic… most of the concerts are cancelled or will be postponed. Everything is on stand by at the moment. We hope to find the way to tour. We love the human contact, meeting people… We miss the live shows !
For 2021 we have a few projects on the go. The project to make a creation where we push further the immersive side of our live. « ENCORE + ». Always in a back-to-back configuration, on the ground, with the public around us, but working more on the diffusion of sound as well as on the scenography and light. Otherwise, we are going to keep working on theater creations in the coming months. Last but not least we would like to find a place to build a studio and to be able to produce music in better conditions. To be able to work there a lot, whether it's ergonomic. It would also be great to make film scores. Well in fact there is no shortage of desires and projects. We hope to be able to achieve a maximum!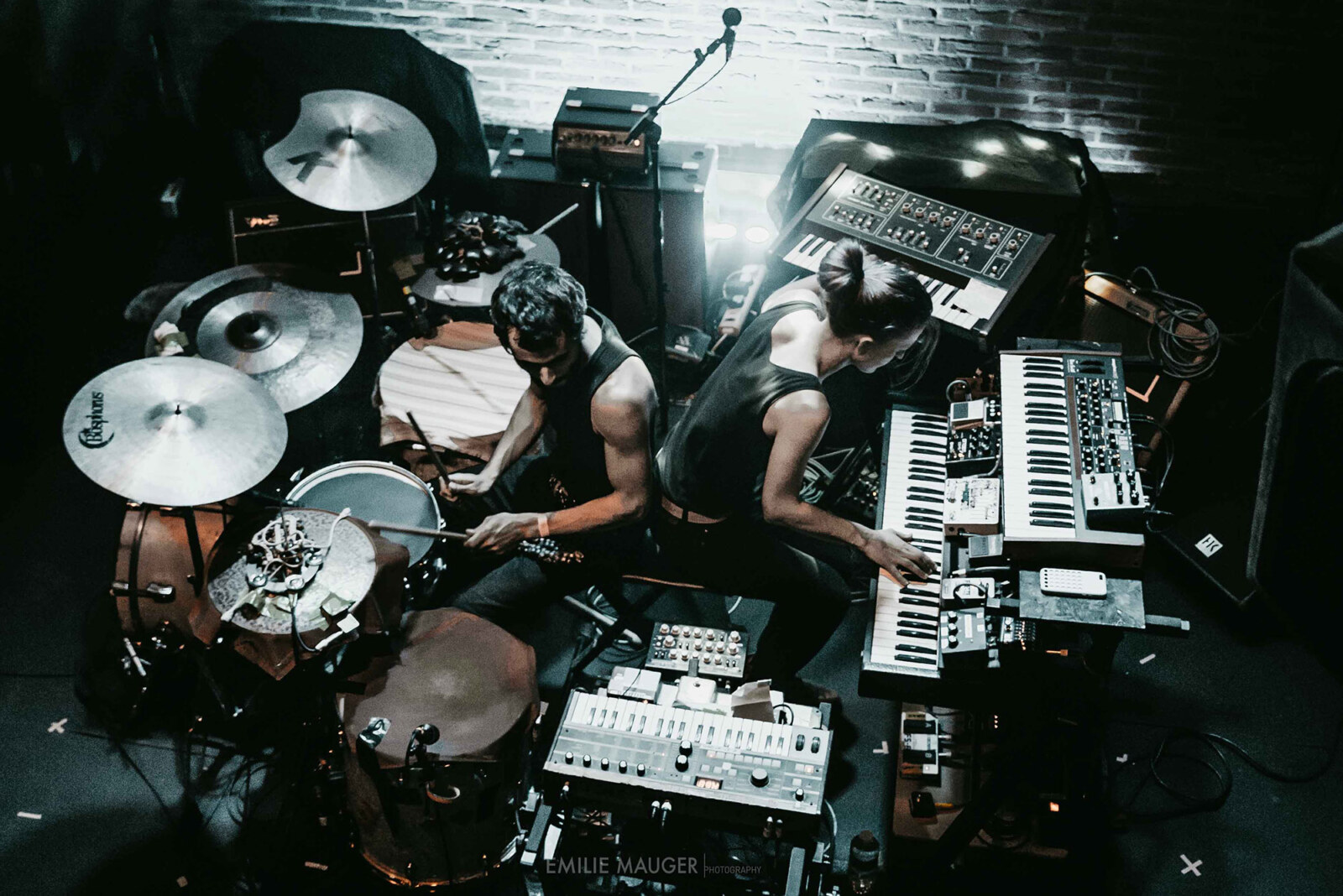 Thank you. Last word is yours.
Both: Big up to Machette Production which accompanies us and which allows 'Autobahn' to see the light! And thank you for giving us this space to express ourselves. We hope to meet you during one of our next concerts!
---
Encore Facebook
Encore Instagram
Encore Bandcamp
Encore SoundCloud
Machette Production Official Website