Dean and Britta – 'The Carnival Is Over' (2020)
PIAPTK has produced a single sided handmade clear lathe cut record for Dean & Britta's new outing The Carnival is Over, produced by Kramer, known for his work with Dean's original band Galaxie 500, who also plays piano here, along with Anthony LaMarc on percussions, who is currently a member of the band War On Drugs.
---
The song is a traditional Russian folk number from the 1800's, though made famous by the Seekers during the folk-rock scene of 1960's, resounding with Britta's lovely enchanting vocals, where the duo create a rendition that cuts with an emotional quickness straight to the heart, especially relevant during these strange days.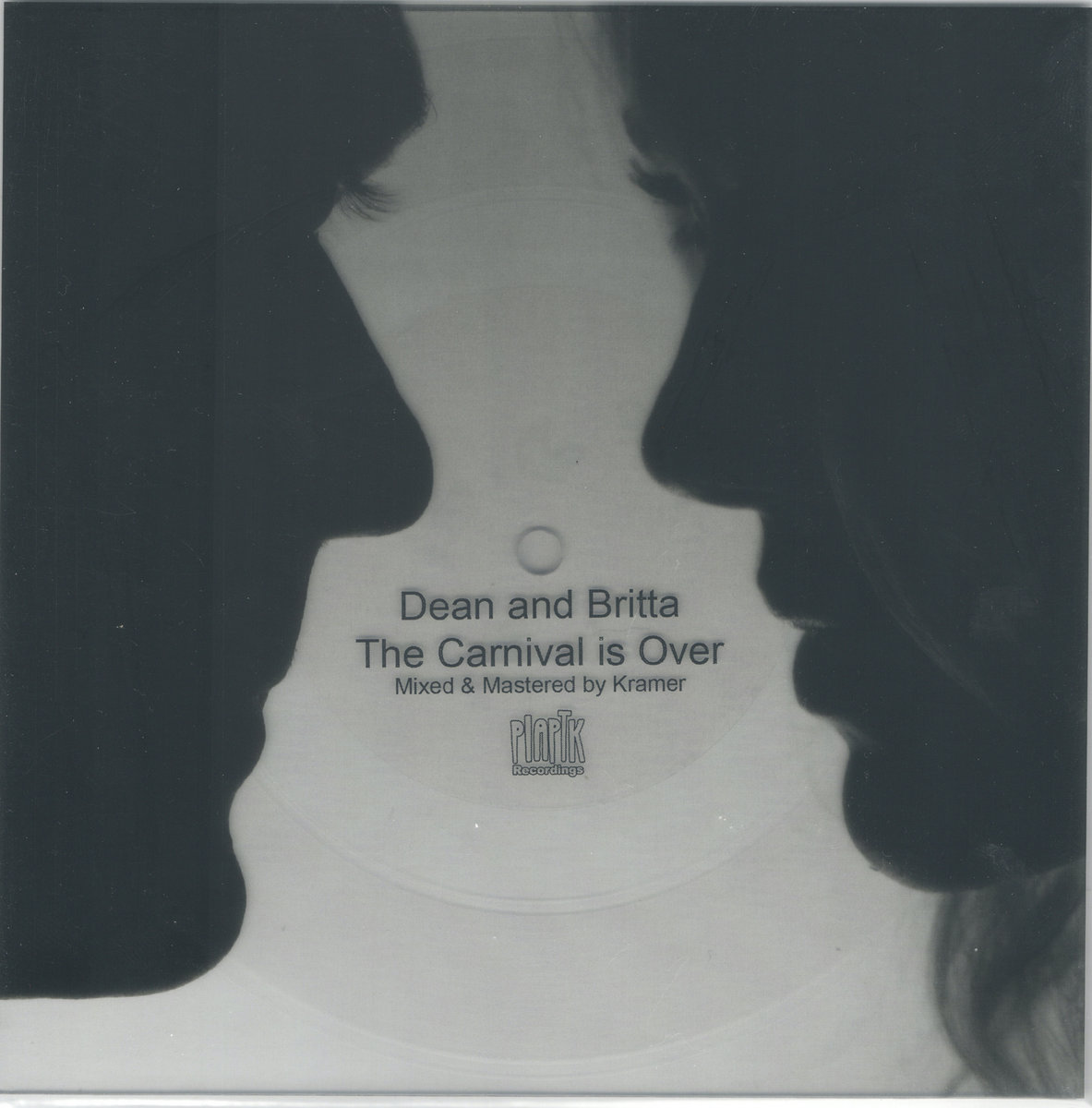 *** The Fun Facts: This is a highly collectable single, quite beautiful and entirely unique, a clear square seven inch record featuring a clear/transparent printed label, along with a transparent insert of Dean and Britta facing each other.
1st Pressing of 200 copies. If there is an interest, there many be a 2nd pressing with 2nd pressing designation.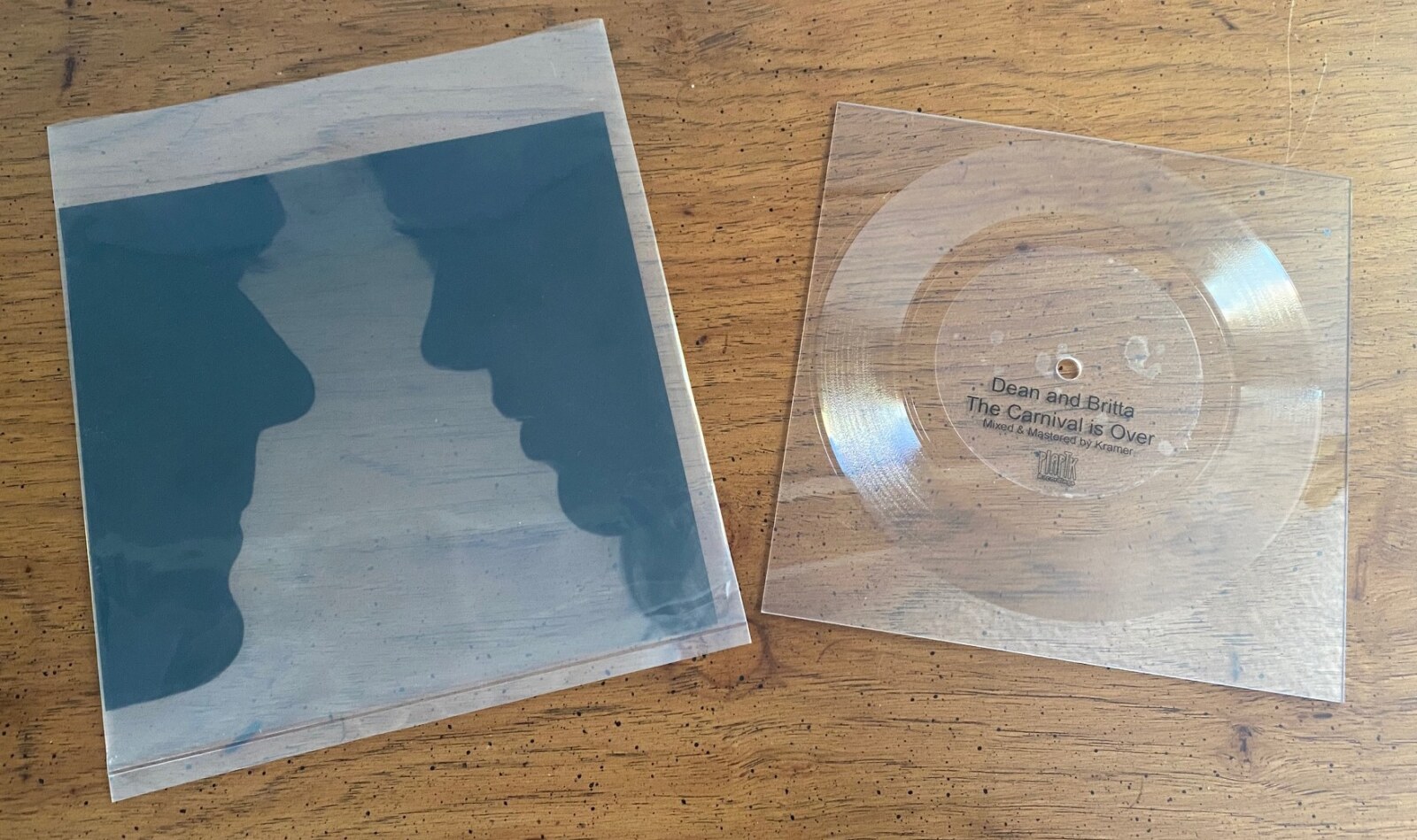 PIAPTK has also created beautiful records for both Luna and the Dean Wareham vs. Cheval Sombre collaboration.
– Jenell Kesler
---
Dean and Britta – 'The Carnival Is Over' (PIAPTK, 2020)