Chuck Prophet – 'The Land That Time Forgot' (2020)
An album with a floating California vibe like I haven't heard in a very long time.
---
With The Land That Time Forgot being one of Chuck's most tender albums, that's not to say that it doesn't have its rockin' moments, it's just that those moments are more refined, more defined and more controlled than ever before, resounding with a timeless wonder, a bit of disillusion, yet filled with love-struck harmonies and ghostly musical visions, along with a sincere sense of honesty; like watching a black & white movie, where there's nothing to distract you other than the story.
With Prophet's vocals being presented front and center, there is an intoxicating rhythm section shuffling along gracefully just out of sight, moving things along with delight and the comforting wellbeing found only in familiarity. Certainly there are those who are gonna imply that this is a more mature album, though methinks it's more of the album we need now from Mr. Prophet, where he doesn't so much shoot from the hip, but takes his time, taking perfect aim and delivering one brilliant song after another … slowing down your breathing, stilling your heart and belaying an attitude of easygoing delight.
Unexpectedly, the harmonies of Stephanie Finch are bright and wistful, creating numbers that feel out of place and out of time, often infused with a sense of melancholy, countered by Prophet's offbeat, though infectious rock, presenting an effortless vision for a singular moment in time, one filled extraordinary clarity for the new reality we find ourselves living in. To that end, we don't see the world though the eyes of Chuck Prophet here, Chuck merely hands us a lens through which we are able to see with lucidity though our own eyes, where for forty-five minutes or so, we're locked into the beauty recognized only when one takes a chance on peace, love and life.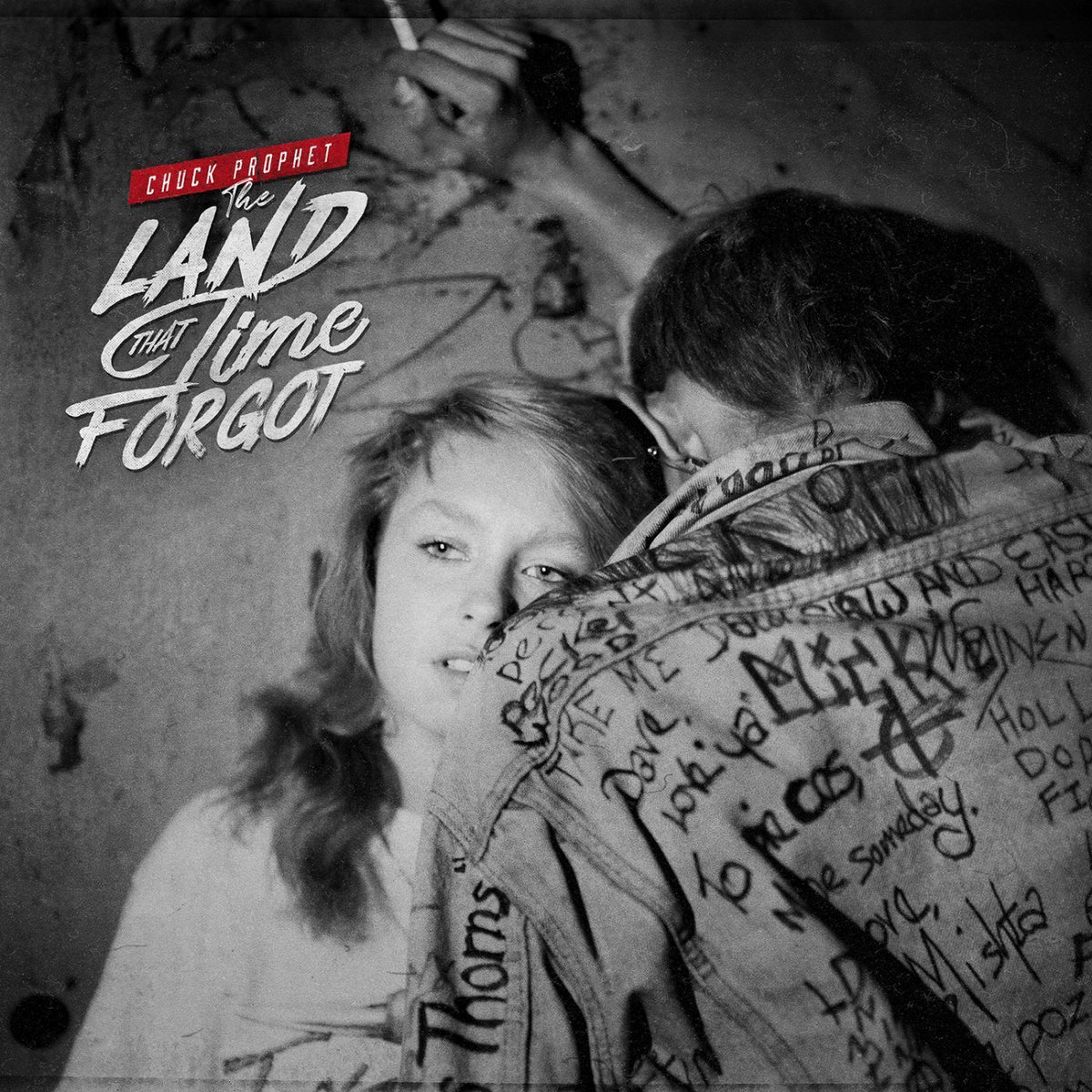 In the course of music that should be heard on vinyl, this is one of them, available on both crimson red (limited edition of 250 copies) and black wax.
*** The Fun Facts: As to the album's title, it was taken from the fantasy novel by Edgar Rice Burroughs back in 1918, the era of the first American viral pandemic, starting out as a harrowing wartime adventure that develops into a sort of lost world story, traveling down the same paths as Doyle's "The Lost World" (1912), Jules Verne's "Mysterious Island" (1874) and "Journey To The Center Of The Earth" (1864).
– Jenell Kesler
---
Chuck Prophet – 'The Land That Time Forgot' (Yep Roc, 2020)