Chuck Prophet – 'Temple Beautiful' (2012)
For my way of thinking, there are only three records that are about cities, the life in those cities, the culture, the times, the excesses, the joy, the sorrow, and the dark mysterious edges … the first being the early work by The Velvet Underground, the second was L.A. Woman, by The Doors, and the third is this brilliant outing regarding the city of San Francisco, and hometown of Chuck Prophet.
---
Temple Beautiful opens with, or rather busts on the scene with "Play That Song Again," an AM Radio killer hit, if there still was such a thing, delivering a perfect mixture of hooks and attitude, sending Chuck's telecaster front and center, where he takes it all to the wall in a no nonsense bare knuckles style that'll have your hand reaching out to turn up the volume before you're even aware of it. Prophet's lyrics dance between Kerouac's "On The Road," and a flashy Dylanesque banter, filled with free association, bigger than life epic characters, lofty aspirations, discovery, and enough homages to spin your head around. But he doesn't stop there, he graciously channels Ray Davies al-la Muswell Hillbillies, and Jonathan Richmond, effortlessly stripping it all down without sounding frozen or clichéd … and I haven't even gotten to the John Lennon "How Do You Sleep" chord changes on "Emperor Norton."
Just wrap your ears around "Who Shot John," an unexpected updated remake of "Hey Joe," a song that's filled with sundown shadows, drifting lyrics, haunting melodies, and drenched with shimmering guitars. Others have waved off Temple Beautiful, claiming that it runs out of gas at the end, but they don't get it, Chuck's not running out of gas, he's winding down, stepping back even further into his rich musical history, serving up "Little Girl, Little Boy" with 1950's flavors, and featuring his wife Stephanie Finch on backing vocals, delivering codeine cough syrup laced harmonies that are full, rich, and subtle all at the same time … like dollar bills caught on a breeze, blowing down the street, completely unexpected, beautiful, and highly prized.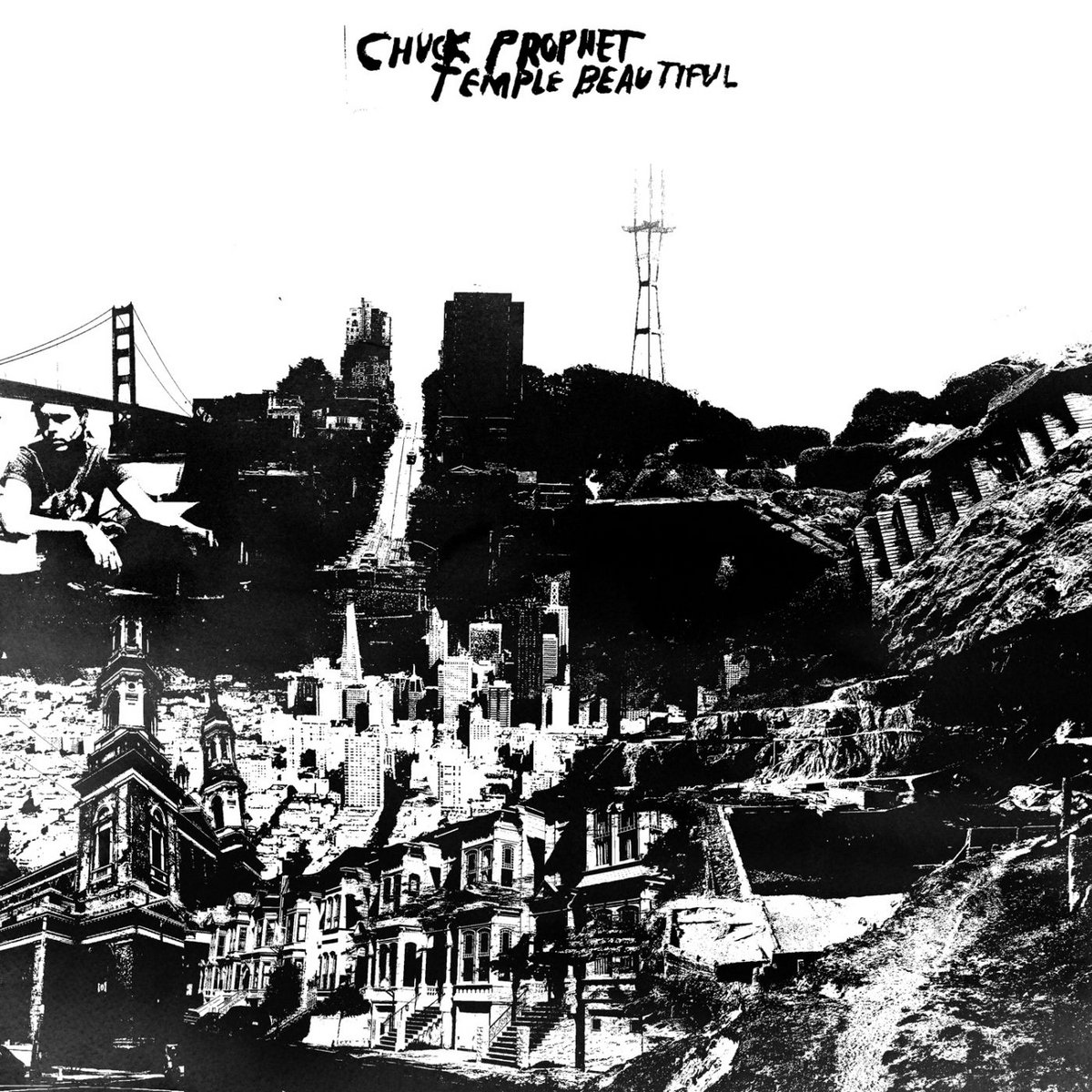 And that that pretty much sums up this album … it's highly prized.
– Jenell Kesler
---
Chuck Prophet – 'Temple Beautiful' (Yep Roc, 2012)