Wildfire interview
Powerful and melodic hard-rock by this US power-trio: ultra-loud Quilter amps, killer leads, fuzz bass, furious drumming and vocals. Recorded at the legendary Sonobeat Studios in Austin and originally released in 1971 as a private demo album.
---
Originally formed in California in the late 60s, Wildfire consisted of Randy Love (guitar/vocals), Danny Jamison (bass/lead vocals) and Donny Martin (drums). Famous for powerful live shows, they packed the clubs with lines around the block of fans waiting to enter, becoming the house band for Finnegan's Rainbow and the favorite group of The Hessians Motorcycle Club, who became the unofficial guardians of the band. Soon, they got in touch with Pat Quilter from Quilter amps. Tired of blowing up amps when playing, Randy told Pat to design an amp that couldn't blow up. And he did it. Following Wildfire's input, Pat designed for the band the famous "Master Volume Dial" amp.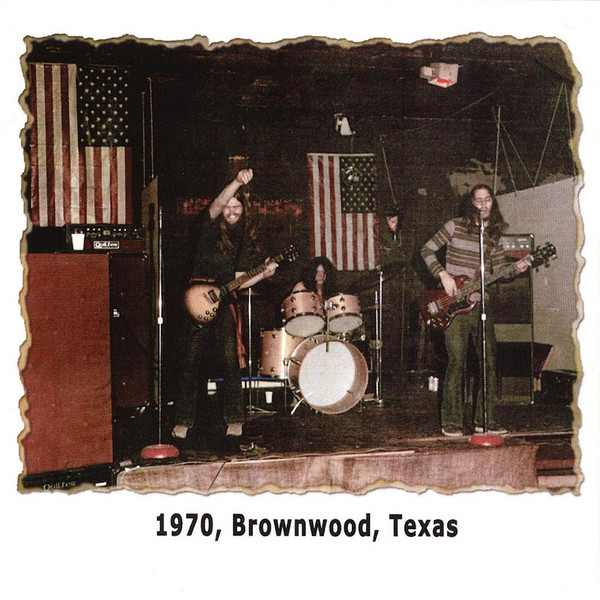 In 1969, a Texas promoter heard the band in Southern California and brought them to Austin, becoming an instant hit locally in the Austin area. While in Texas, Wildfire shared the stage with Freddie King, the Allman Brothers, Johnny Winter and ZZ Top. It was in Austin that the 8-song demo was cut at Sonobeat Records (home also of Mariani and Cold Sun), released in 1970 as a private pressing housed in a plain white cover with a Wildfire sticker, each one numbered. The demo album was never sold other than at a small record store in Southern California and it's now one the rarest hard-rock albums from the US. First bootlegged in the 90s and then officially reissued by Shadoks in 2006, here's a welcomed  new vinyl edition via Guerssen Records.
---
Interview with Donny Martin 
What can you tell us about your life prior forming the band?
I was born in Grass Valley California and when I was about two years old my family moved to Southern California and that's where I grew up on the coast of town Newport Beach, California. My father was a drummer when he was younger and played in the 30's and 40's with various bands. I do remember drums were always something I really enjoyed at a very young age. There was always something about a marching band and the drum section I just loved!
Did the local music scene influence you or inspire you to play music?
The local music scene when I was young was surf music that I also really enjoyed and again I was drawn in listening to the drums! So when I was about ten years old, my Dad saw my interest in drums and bought my first snare drum and I started playing with the school's music program. My first and only instrument was the drums and of course I did goof around with other instruments, but only made noise!
My parents were my biggest inspiration and were very supportive towards my drum playing! And at that time all drummer's I listen to inspired me and basically that's when the gift of playing by hear came into my life and I was very gifted to have that and that's how I advance myself in school bands and bands I played with at a very early age.
My life growing up was a very simple. Peaceful life growing up on the coast back in those days! Both my parents were very hard worker's and loving parents. I was very blessed to have such a wonderful parents! I surfed, body-surfed, water-ski, played baseball and just did fun things growing up and of course got into a little trouble here and there!
Wildfire was Randy Love (guitar/vocals), Danny Jamison (bass/lead vocals), and you Donny Martin (drums). Randy Love and Danny Jamison had previously been members of Phil Pearlman's band that recorded a rare surf 45 as "Phil & The Flakes." How did you get in touch with them? Where from did you know each other?
The band Wildfire actually was started by myself and a friend I grew up with. His name was Bruce Cotton and we got a singer Denny Smith and the only piece that was missing was a guitar player. There was this warehouse's in Costa Mesa, California that bands would rent for practice. That's how I met Randy Love. He was in a band next door to us and his band just broke up and he stopped by to tell us and I said "Hey this is our lucky day, we need a guitar player. Would you like to join!?" and he did.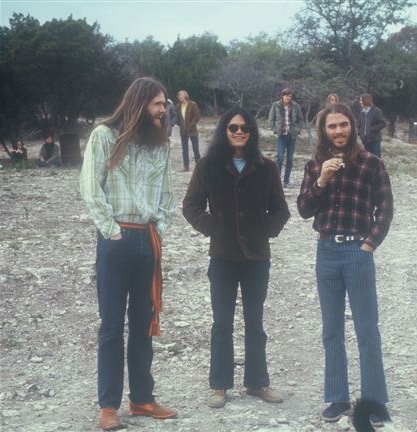 As time went by Bruce decided he wanted to move on. The singer wasn't really doing what we wanted to do. He was more into blues and we wanted to do hard rock and roll. We were doing a sound check in this club in Huntington Beach when walks in Danny Jamison. He introduced himself and said he played bass and sang and at the time Bruce was still with us along with Denny, so Randy and I invited him to come down that night and he could sit in for a few songs!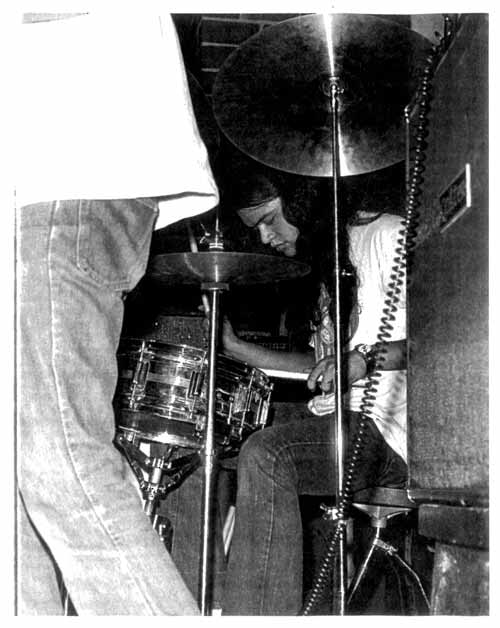 Well history was made that night and the three piece Wildfire adventure began!
As far as the Phil Pearlman (Phil and the Flakes), we knew who Phil was and till this day don't know why this ever was brought up, but Danny and Randy never played with Phil Pearlman. We all believe he did that to sell his record, but don't know that for sure. But do know Danny and Randy did not play for him!
"The three of us just had the right chemistry"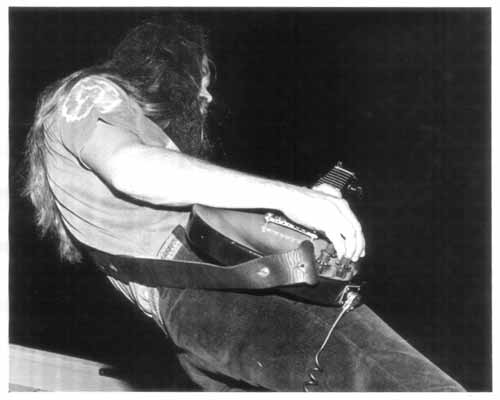 Sonobeat owner, Bill Josie Sr. produced Wildfire's 8 song album in what was almost certainly the first of Sonobeat's 'work for hire' sessions — those in which Sonobeat simply provided engineering and studio time for an hourly fee. Since the band paid for the sessions, the band owned the master tapes and self-released this album. 
All three of us played in different bands before Wildfire. The scene in town when people found out about us was magic! The three of us just had the right chemistry that made the band as it was. We played a lot of venues and word got out and before we knew it, we had a very long line in Night Clubs we played and that's when a Texas Promoter saw us and took us to Texas and we hit it pretty big there!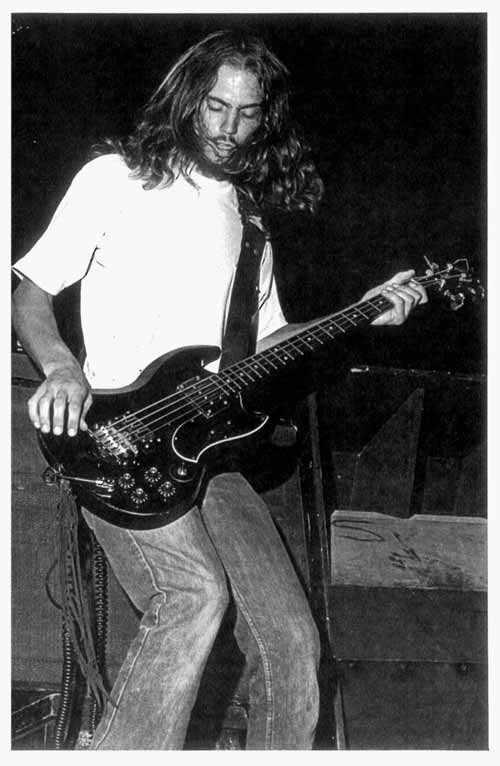 From the day Danny came into the band is when we started doing original material. Danny would come up with lyrics and ideas and Randy and myself would arrange the songs and we would all put our input into them. The cool thing is when we did this the song came out much better and we could do some of the songs rather quickly.
How about your gear? I read that Danny worked for this guy called Pat Quilter who had guitar-amp shop. 
As far as Quilter Amps, we all knew Pat and he did start his company in one of the warehouse's where the bands practice and yes we used his stuff back in those days that did make our sound better. But I think and this is just my opinion, Wildfire music would still been great with other amps. But Pat build what the guys, Randy and Danny wanted.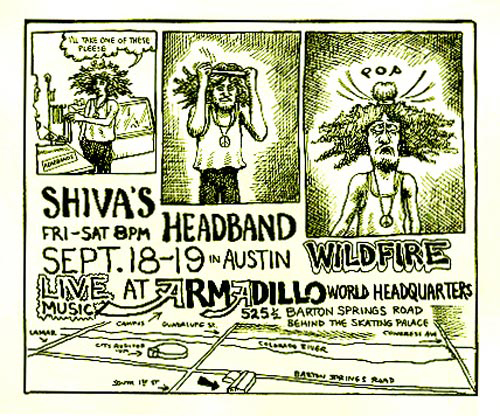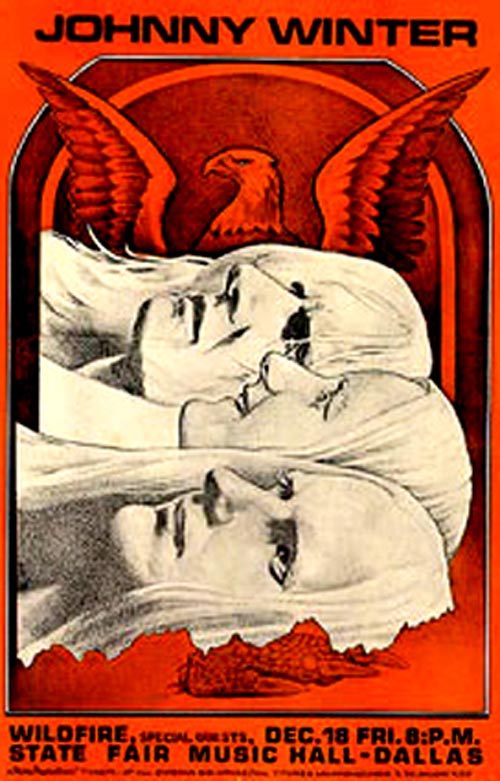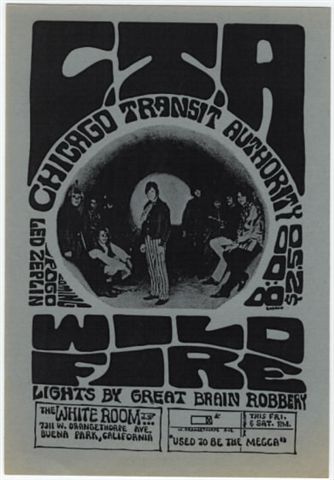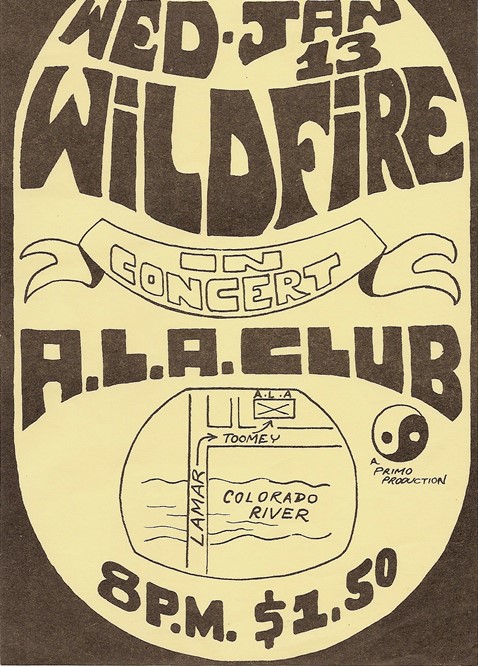 How did you decide to use the name "Wildfire"?
The name of the band came from Bruce Cotton's little brother!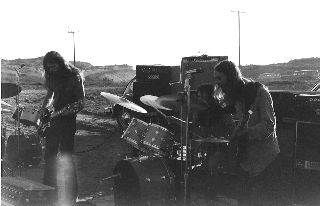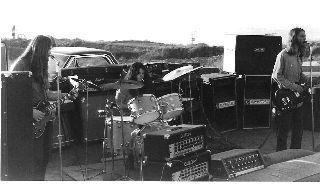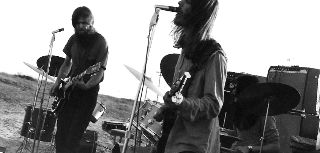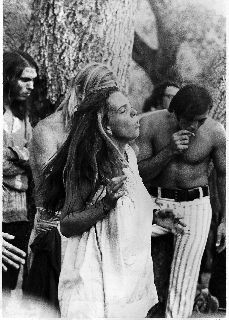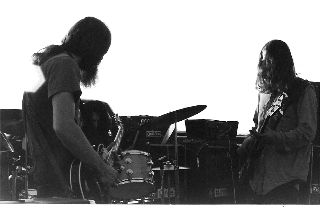 It was time to cut a demo album and you began in California at The Beach Boy's recording studio, putting down bass and guitar tracks. Guitarist Randy Love is Beach Boys' Mike Love's cousin. What's the story behind making your album?
As far as recording, we were invited to several recording studio's. But we were not happy on the offer. Then one day Mike Love came to see us play and invited us to have dinner with him in LA and said "Hey come to our studio and lay down some tracks". It wasn't guitar and bass we did, it was drums and bass I remember that well cause in the drum booth they had only one mic and the sound from that one mic blew me away!!! When we were done with just doing that Carl Wilson took us into the office and said he would really like to do something with us but couldn't till he got back from a tour with the Beach Boys and then a few days later our manager Robbie talked us into going to Austin, Texas to Sonobeat Records to record the album which was for demo purpose only at the time.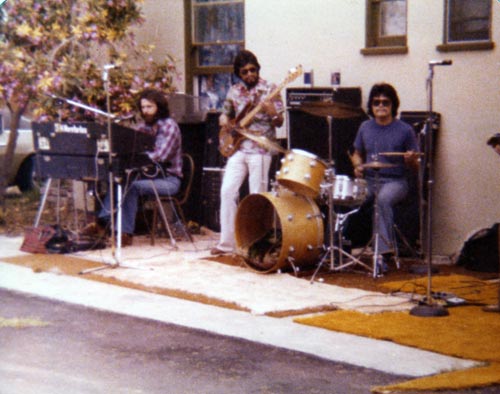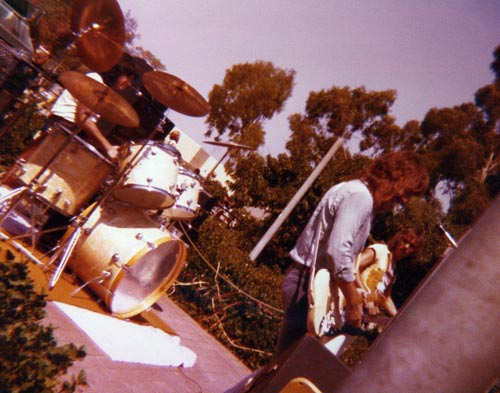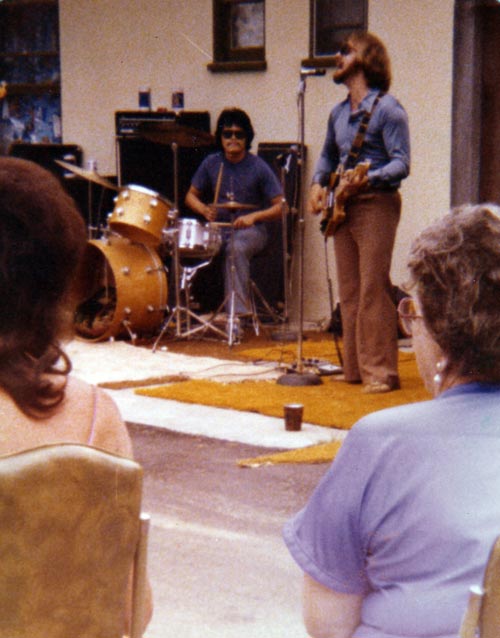 The guys Randy and Danny used the Quilter amps when we played live and I played my Camco drums. As far how many hours we spent in the studio I can't recall. We actually produced it ourselves because we were paying hourly. All the songs on the record. Danny would have some lyrics and a rough structure would present to the band and Randy and myself would do most of the arranging, but basically it was all our input (the chemistry). The three of us had that made it work!
We played so much before and shortly after we did the album, the band broke up by Danny's choice and he tried to do Wildfire with different players to no avail. I went up to Washington State and played with a great band up there and we did record a 45″. Then Randy got a hold of me and talked me into going back to Texas and do the Wildfire thing, but it wasn't the same so I came back to Southern California, took a little break and was asked later down the road to play in a band called Uprising Great Musicians.
Peace Klemen,
Donny Martin
– Klemen Breznikar