Mike Watt and The Secondmen / Zig-Zags – 'L.A. to Pedro EP' (2020)
L.A. to Pedro is an exhilarating burst of punk goodness from legendary San Pedro punk bassist Mike Watt (Minutemen, fIREHOSE, Stooges), and soon to be legendary L.A. punk metal band Zig-Zags.
---
Watt & The Secondmen–Pete Mazich/organ, Jerry Trebotic/drummer–start off with a cover of Zig-Zags' ode to the section of San Pedro that crumbled into the Pacific Ocean in 1929–"Sunken City," before getting wet with a savage tribute to the Silver Screen's best Tarzan/Olympic Swimmer–"Johnny Weissmuller."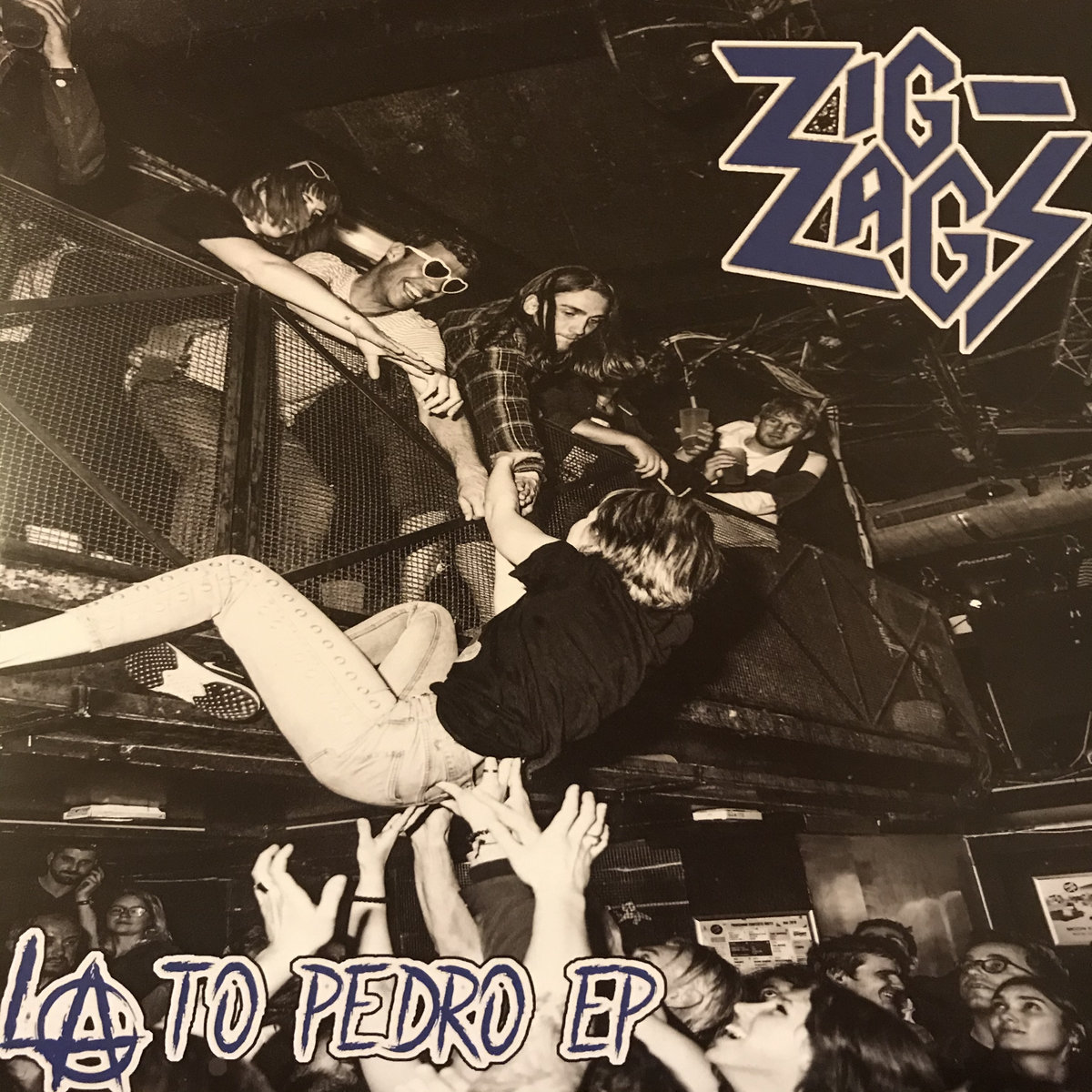 And Zig-Zags–Jed Maheu/lead vocals and guitar, Sean Hoffman/bass, Dane Arnold/drums–bring it on a cover of Minutemen's relevant-as-ever "Political Nightmare;" then search and destroy on garage rock scorcher "Running Out Of Red."
For sure, L.A. to Pedro is a humdinger!
– Sean Mageean
---
Mike Watt and The Secondmen / Zig-Zags – 'L.A. to Pedro EP' (Nomad Eel Records | 2020)
'10​-​12​-​18 rarities, b​-​sides, and more​.​.​.' by Zig Zags