Lard Free interview with François Mativet
Lard Free was founded in December 1970 and its first lineup consisted by Gilbert Artman, Francis Mativet, Jean Jacques Miette, Dominique Triloff and Philippe Bolliet. They released their impressive debut in 1973.
---
"Our musical approach was not to be a commercial band"
Interview with guitarist François Mativet
Where and when did you grow up? Was music a big part of your family life?
François Mativet: I grew up with my family in the Parisian suburbs. I was third of the seven children. Our father was engineer at Lumière factory, and our mother stayed at home in Joinville le Pont then next to Saint Maur des Fossés.
Music generally did not have much interest in the family environment; however I was (around 1959-'60) marked by the arrival of rock'n'roll (50's) in France: Johnny Hallyday, Eddy Mitchell …
From 1967 until the beginning of 1972 I worked at the post office (PTT). In 1969 I did only two months of military service. I started Lard Free in (1969-'70).
When did you begin playing music? What was your first instrument?
I started to learn music when I was 11 years old in 1960. First with acoustic guitar under the influence of rock'n'twist. Alone or with friends we practiced as many blues chords as possible, then in 1962 by listening to the records of Hugues Aufray, Francoise Hardy …, I listened passionately to Django Reinhardt too.
Were you in any bands prior to the formation of Lard Free?
In 1967 I got my first electric guitar, and Lard Free is my first real group.
Can you elaborate on the formation of Lard Free?
The group was formed at the end of 1969 in Saint Maur. Three friends: Francois Mativet on guitar, Jean Jacques Miette on bass guitar and Philippe Bolliet on sax. We rehearsed in Montreuil sous Bois with Jacky Chantrier, (future sound technician of the group). Six months later Gilbert Artman (free jazz drummer) joined us on drums, then some time after Dominique Triloff ("Dominique Dupraz") (classical trained pianist) joined us on organ. That is the first lineup that got together at the end of 1970. Jean Jacques Miette and I are the two autodidacts of the group.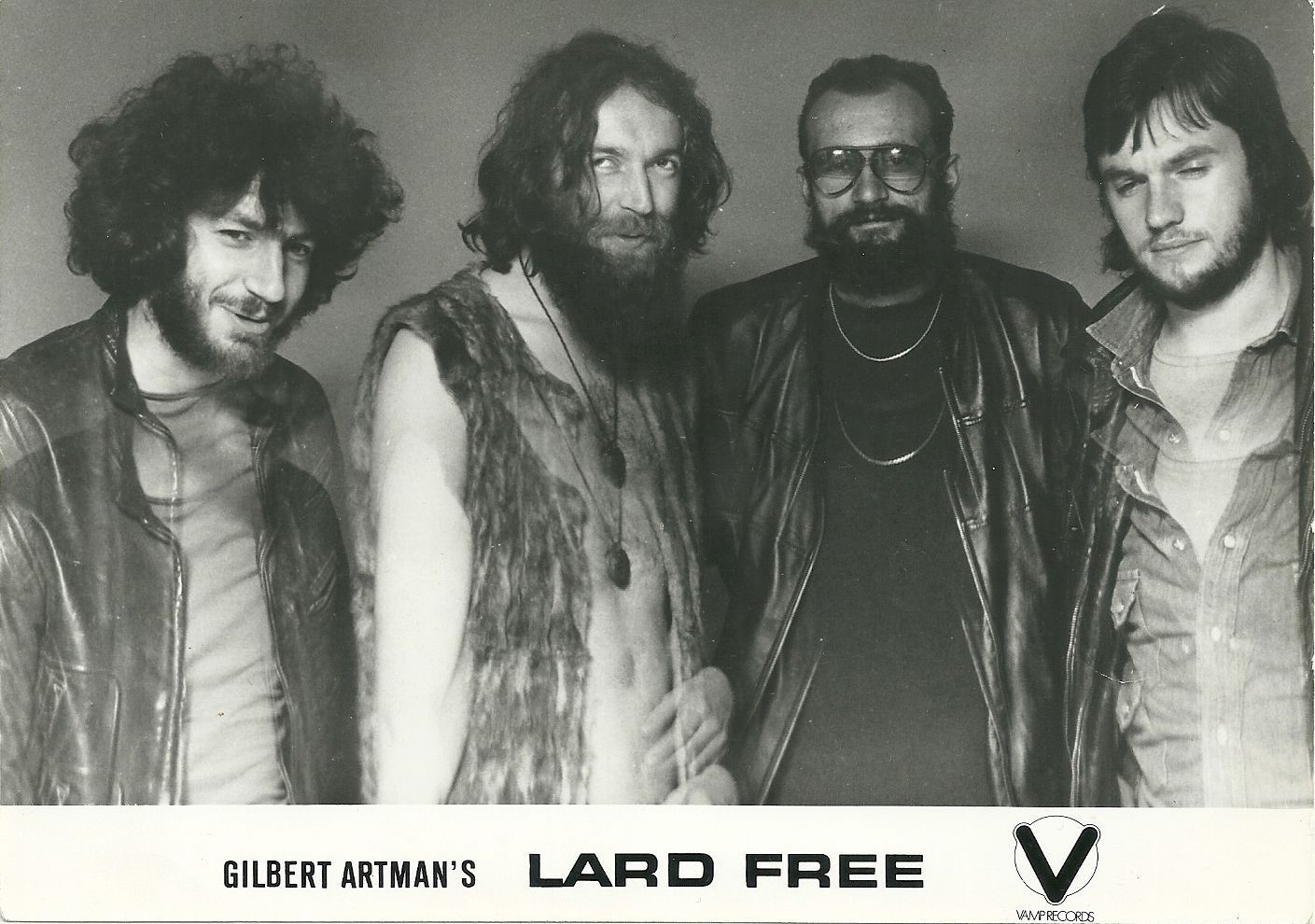 What influenced the band's sound?
Since 1963/64 I have been influenced by the movement of English groups (Stones, Beatles …). In 1965 I discovered American jazz from 50s and 60s (Coltrane, Dolphy …) on the radio. At that time, cinema brought a new image and also a new sound with the music of Ennio Morricone, Francois de Roubaix … it was also the beginning of a new conception of 33 rpm (LP album) which made you discover very good English groups: Jethro Tull, Led Zeppelin … and American: Velvet Underground, The Doors, Jimi Hendrix … this will consolidate my influences.
Jean Jacques Miette and Philippe Bolliet had almost the same influences as me. Gilbert Artman and Dominique Triloff brought their personal touch to the group.
In 1968: Pierre Henry's Mass For The Present Time pleased me with its minimalist side and electronic sound.
In 1969/70 my favorite records were: Extrapolation by John McLaughlin and Spaces by Larry Coryell together with John McLaughlin and others.
What's the story behind Vamp Records?
The group thus formed, we started playing in Parisian clubs (Gibus club, The Golf-Drouot …) and did some tours in Paris and around, some radios, a TV (Pop 2), at the Chappell studio… Shortly after Dominique Triloff left the group (for personal reasons) and we were four for a while.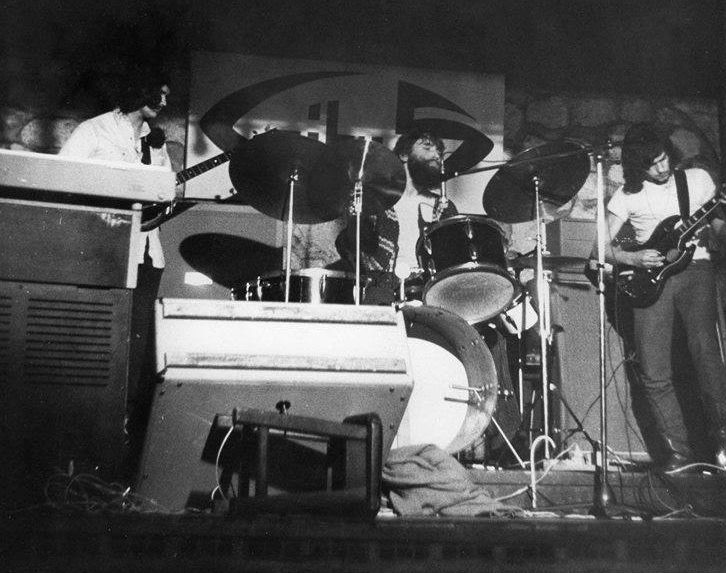 Our musical approach was not to be a commercial band – that brings us to a post '68 underground scene (faculties, factories …); however pop journalists: Jacques Chabiron, Dominique Mulhem … see in our music something new.
In March 1972 we meet Gilles Yéprémian of the newspaper "Le Parapluie" at the Diplodocus (ex-Bus Palladium) where we played; and he become our manager. A few days later we give a concert at the E.S.A. (special school of architecture) in Paris. Robert Wood (English vibraphonist) after listening to us, decides to join the group. After a few scenes we record with him at the Saravah studio.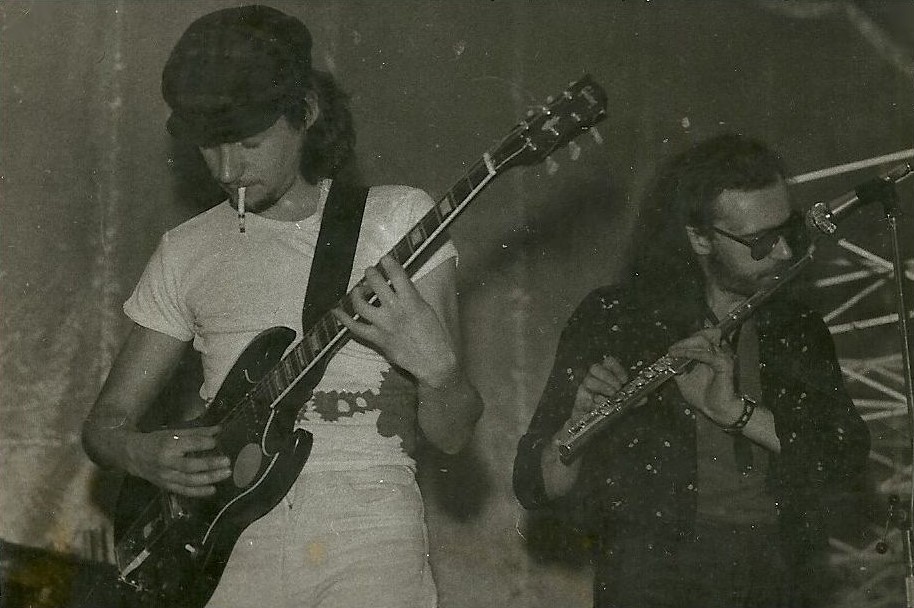 What's the story behind your debut album? Where did you record it? What kind of equipment did you use and who was the producer? How many hours did you spend in the studio?
After the summer of '72 the group paused and then resumed by signing through Gilbert Artman a contract with Vamp Records to Didier Guinochet and Gabriel Ibos. We were going to record an album at Island studio in London on April 10, 11, 12, 1973 – mixing included. The formation then consisted of: Francois Mativet on guitar, Philippe Bolliet on sax, Gilbert Artman on drums … and Hervé Eyhani, bass guitar and ARP synth. We went there in a Ford Transit with our instruments, for my part (Gibson SG standard), the amps were rented to us in London (Orange amps). Frank Owen was the sound engineer, and Howard Kilgour assistant engineer.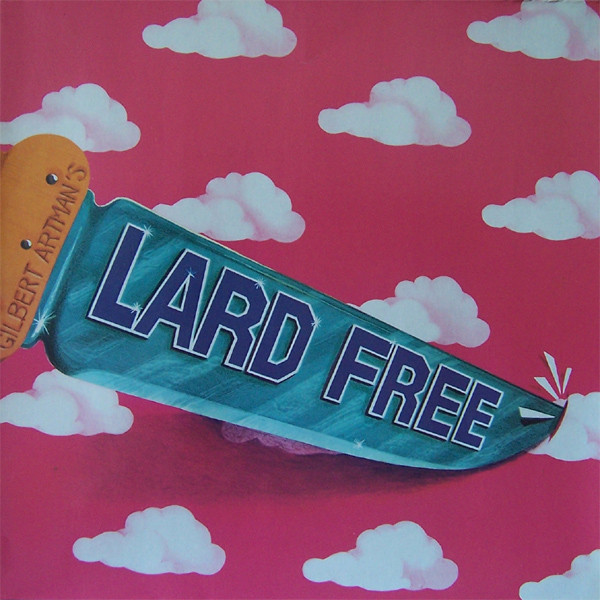 What happened next? You aren't on the second album or?
After our debut, the four of us played for a while and did a tour of the Côte d'Azur in winter '73
At the beginning of 1974 the group dissolved for lack of contracts, lack of money, and I tended to get depressed and I more or less lost contact with Gilbert.
In spring 1974, I, together with Philippe Bolliet and Alain Audat, Moog synth (which he will play on the second album of Lard Free) played at the ORTF (Maison de la Radio) sponsored by "André Francis" who appreciated our music. There is no sign of this concert…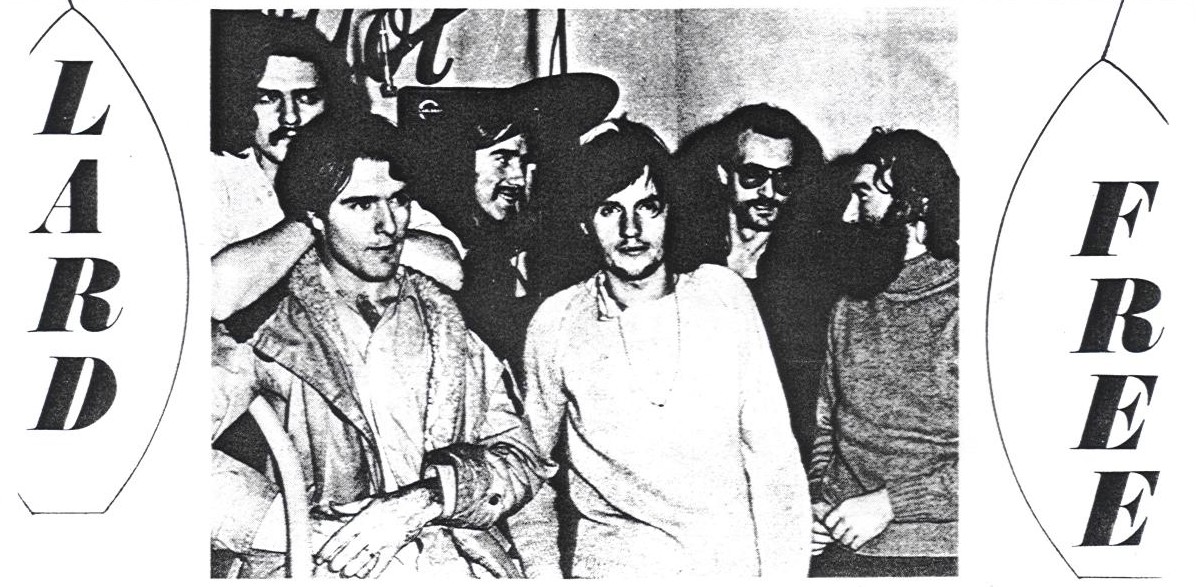 I continue to tour with Philippe Bolliet for three to four years, especially in Auvergne, in a different musical atmosphere and climate.
Looking back, what was the highlight of your time in the band? Where and when was your most memorable gig?
Although I had fun playing with Lard Free and there were good times, I don't have any special memories about it. I remember some interesting jam sessions at Gibus … with some members of the group and other musicians.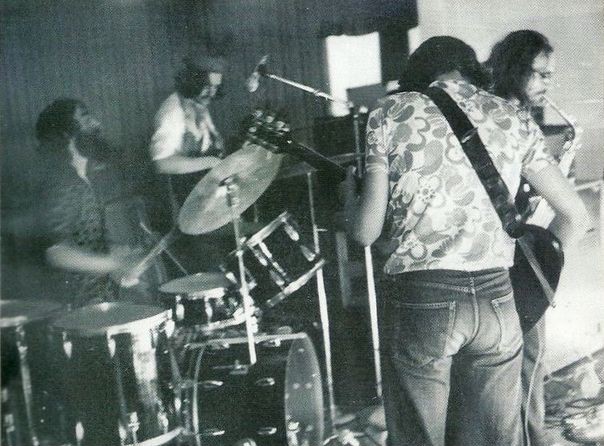 Is there any unreleased material?
I think some tapes were made, I don't know by whom and what became of them.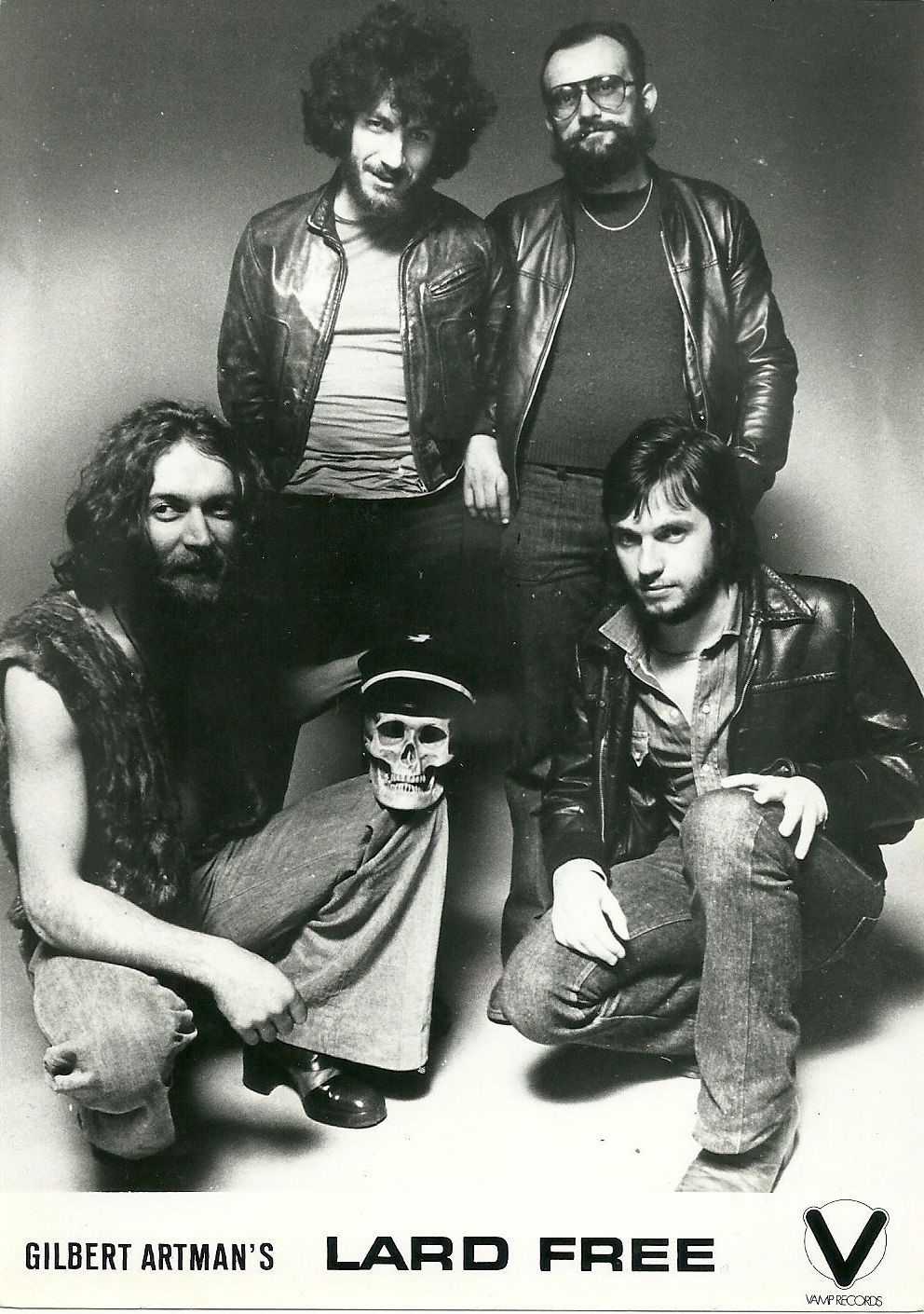 What currently occupies your life?
Since 1978 I mark a stop in music. I lived in Paris (a more or less banal life) until 1999. In 1992 (with the approach of Internet) I learn that the album is going to be released on CD (1994), followed by conciliations, a box set (1996): Supernatural Fairy Tales The Progressive Rock Era at Rhino; the atmosphere being in the 70s.
Today I live with my brother in the countryside at Montel de Gelat (Auvergne, Limousin) in my father's original house. The music still occupies my place, but not as much. Francois Mativet, March 11, 2020 at Montel de Gelat.
– Klemen Breznikar