'East Song' by Orgöne
Get on an interdimensional music journey with the brand new "East Song", by Avantgarde Psych Rock collective Orgöne!
---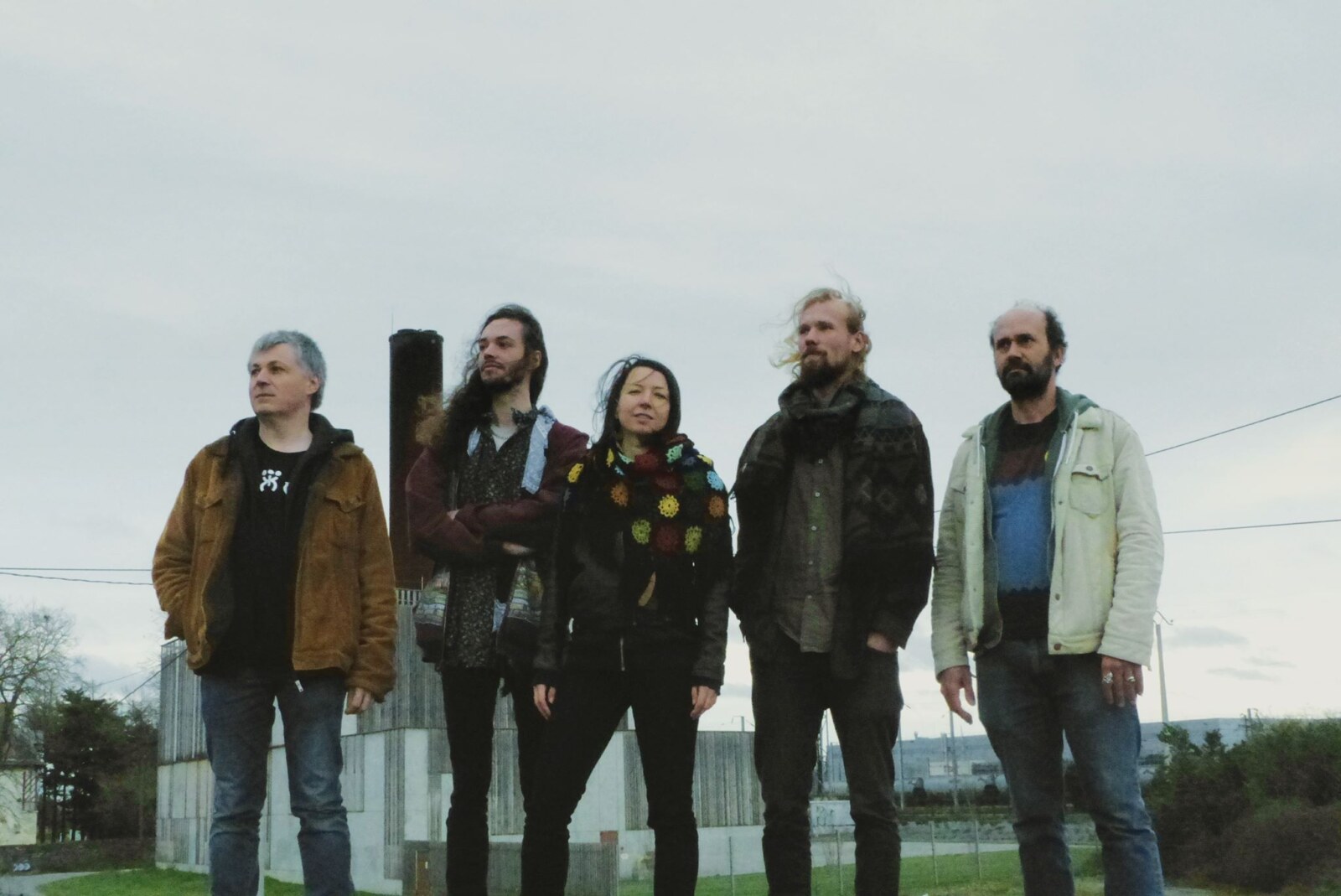 June 2020 will see the hotly anticipated release of Mos/Fet, the first studio album by the French band Orgöne. Fully self-produced, this first opus is a double album composed of 4 twenty-minutes tracks, delivering a complete immersion from which you won't escape unscathed. With Mos/Fet, Orgöne reveals a SF mythology mixing 70s pop culture, ancient Egypt, pan-Africanism, spatial and paranormal exploration against the backdrop of Cold War and USSR. This first album is an interdimensional music journey in which the guide would have left you alone in a dead end world. Sometimes immersed in the thickness of a burning and hostile desert, sometimes in the depths of space, floating in weightlessness or crossing the Milky Way faster than light, atmospheres succeed one after another and tell you incredible, uchronial, dystopian, exhilarating and bewitching stories.
Today the psych and acid-rock collective premieres another mesmerizing track to the "East Song".
"'East Song' is a liberating song, based around evolving jams. It is about awakening to orgonic forces. This song describes a trip from sun-east energy to the primal orgonic energy." – Orgöne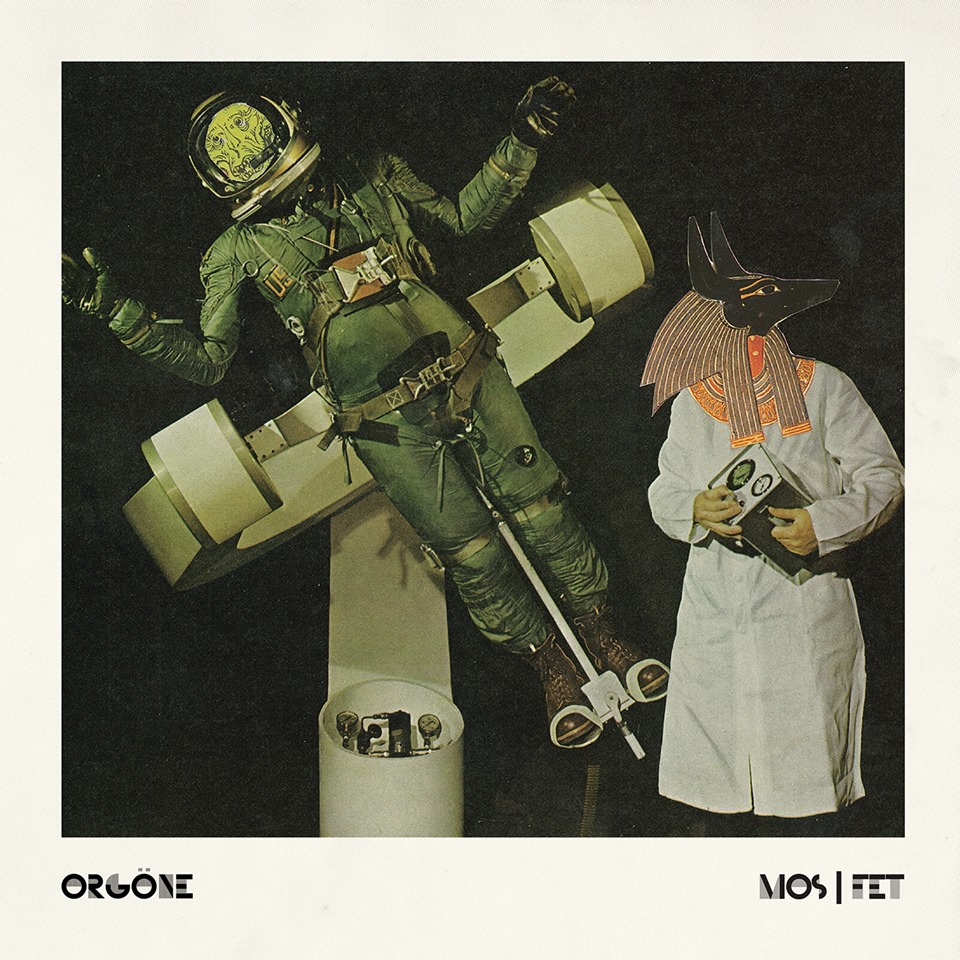 Mos/Fet album tracklist:
Side A: Erstes Ritual
Side B: Soviet Suit
a/ Requiem For A Dead Cosmonaut
b/ Soviet Hot Dog (Le Tombeau de Laïka)
c/ East Song
Side C: Anubis Rising
a/ Ägyptology
b/ Mothership Egypt
c/ Rhyme Of The Ancient Astronaut
Side D: Astral Fancy
Mos/Fet will be coming out June 12nd (in digital formats) and as CD & Vinyl editions on June 19th via Heavy Psych Sounds Records. The pre-sale of the band's excellent and wild ride of a debut album is available at here!
2015 saw the meeting of Nick Le Cave (bass) and Marlen Stahl (guitar), veterans of numerous Indie-Rock, Free Rock and Rock In Opposition/Avant-Garde french bands. Together with Mat La Rossa on drums, they decided to create a "back to basics" rock band, in their hometown of Rennes (Brittany). This led to the birth of Orgöne in 2016, with the arrival of the wild French-Polish Olga Rostropovitch on lead voice.
Orgöne began to experiment and to explore many territories, mixing stoogian rock, noise-rock, krautrock "motorik" tracks, long impros… Those experiments led to a specific sound tainted more and more with psychedelic textures, space rock and noise elements, with progish hints.
Then in 2018, the departure of Mat La Rossa, who disagreed with the idea of long, epic tracks led to a radical but natural change : with the arrival of Allan Barbarian on drums and Tom Angelo on keyboards (both are also playing with the stoner band Djiin, who shared the stage with Orgöne), the band went almost back to zero and was then able to focus on long "Suites", with movements, in a prog-rock way, allowing the band to mix elements of tribal, arabic sounds, motorik rythms, organic space rock wall of sound and much more, in a very specific way. Mos/Fet, their first double album, reflects all those experiments, in 80 epic minutes.
Orgöne are:
Allan Barbarian – Drums & Percussions, Backing Vocals
Nick Le Cave – Bass, Backing Vocals
Tom Angelo – Electric Organ, Synths, Pianet T, Mandolin, Clarinet, Recorder
Marlen Stahl – Guitar, Cello, Violin, Backing Vocals
Olga Rostropovitch – Lead Voice
---
Orgöne Facebook
Orgöne Instagram
Heavy Psych Sounds Official Website