The Warlocks interview
The brand new studio album from L.A.'s premiere psych band, The Warlocks!
---
This ambitious album tells a single story, of two star-crossed lovers who commit a bank heist together, over the course of 10 gorgeous, dense layered guitar tracks spiced with keyboards and reinforced with powerful bass and percussion grooves!
You have a brand new album ready! 'The Chain' was released April 3, via Cleopatra Records. This ambitious album tells a story of two lovers who commit a bank heist together. Would you like to talk a bit about the background of making 'The Chain'?
Bobby Hecksher: After 'Pale Eclipse' and 'Mean Machine Music' I really wasn't sure what to do with The Warlocks anymore. 'Pale Eclipse' is like the last bits and pieces of anything decent I had left and never got around to recording. 'Mean Machine Music' is a failed experiment but interesting collector's item and there are some cool sounds on there. I'm glad this stuff came out, but it really wasn't moving pieces of work to me like 'Rise & Fall', 'Phoenix', 'Surgery', 'Heavy Deavy Skull Lover', etc. Anyways I started playing with Matt Hollywood & The Bad Feelings for a few years. Just kind of taking a break and leaving The Warlocks as touring entity. I was having fun just playing bass which is my first instrument. During that time, I started listen and watching lots of shows about our criminal system. Fictional and non-fictional – just anything and everything I can get my hands on. Ear Hustle, Criminal, Snap Judgment, Orange Is The New Black, Breaking Bad, Better Call Saul, Evil Genius, Amanda Knox, for example. I really started to get effected by all these stories I was hearing and so I started jotting down themes. Ideas for songs. After two years or so I had a collection of what could be a little story in song form. A few loose songs on Justice. What is right and wrong, is it fair or is it just money and connections that get justice? Does the sentence fit the crime? Since that topic can be kind of heavy, and I'm no expert or anything, I decided to make it more fantasy / fictional with real life topics, situations and heavy themes.
"There was NO rehearsal at all. "
So it's a conceptual album? Is this something that The Warlocks have been practising before on previous releases? Can you share some further details how your latest album was recorded?
I like to emphasize loose because there no way nor am, I smart enough to make a "concept" album in basically two weeks. Everyone (was) just so busy and recording can get expensive fast. That's just all the time I had with them. So, there was NO rehearsal at all. I was just really prepared and had all my music and shit together. I taught them the songs and in about 20 minutes per song it was done, just like that. I had known Rob Campanella (BJM, Committee To Keep Music Evil) for nearly 15 odd years but we never worked together before. I came in to listen to another band's music and I just loved the drum sound he was getting and decided to record with Rob. In recording (to me) the drum is the hardest thing to get down. You get that you've got a good head start. Turned out to be one of the best recording experiences in some time. We were having lots of fun smashing burritos and making this thing. I was so happy going to record. The last few were difficult for me. It just felt like the best of times. Plucky's drumming was solid and powerful. JC just right on point with the vibe. Chris just "The Rock" bass sound. power and style. Earl was going through a lot (his dad passed away) and so he was a mess mentally but focused musically if that makes sense. It's like he was going through a lot and it really help to have this outlet to grieve. I really tried to give him space and be super patient. His solos are some of the best in recent memory. They are just beautiful. Ceaser is our newest member on synths, keys etc. I wasn't planning on adding another member but life happens, and we just got on really good. I could roughly explain what I was looking for sonically speaking and he would work that and get the sound.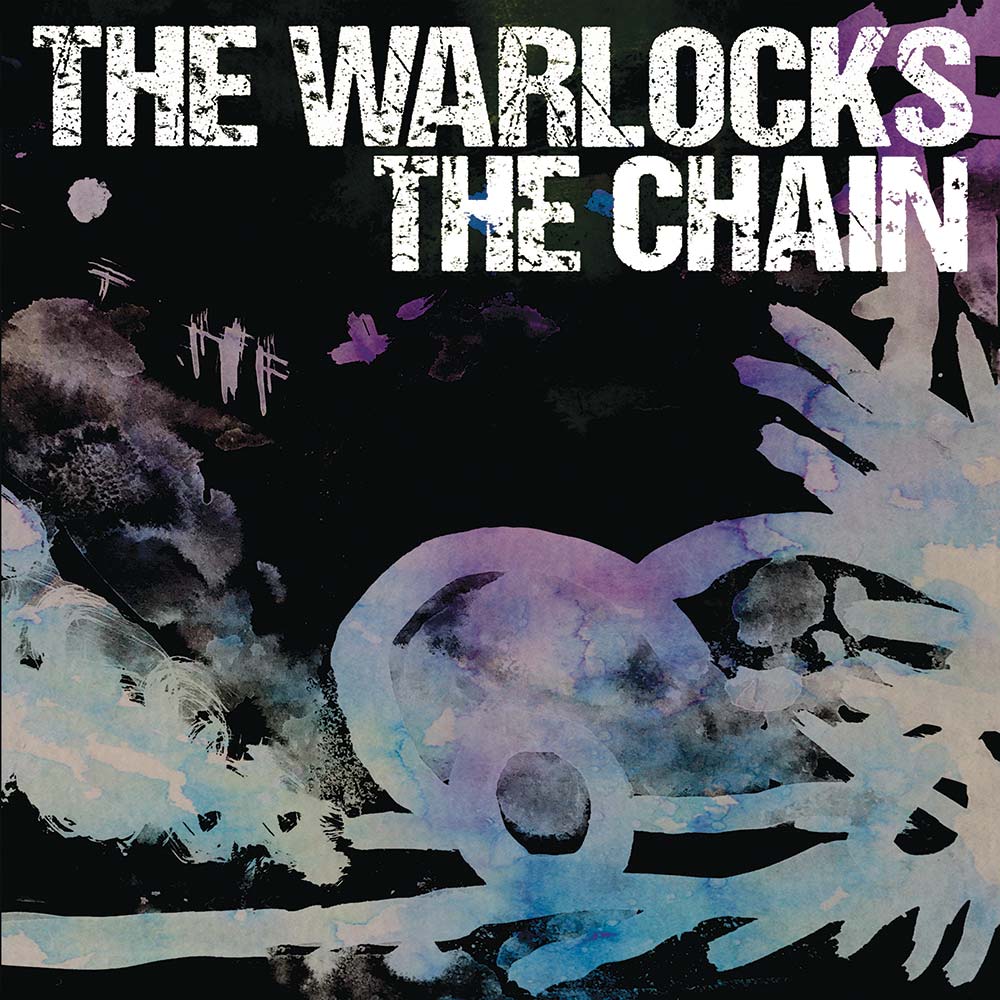 A few songs are older songs that are "close enough" to fit with the story: This couple rob a bank ("Dear Song", "The Robbery") the law throws the book at one ("Mr. Boogeyman") we find out the other has wealth and connections and gets off ("Double Life"). Money is everything in this world ("We Don't Need Money" – older song) loose fit here. Your idiot for committing this crime now deal with it! ("You Stooge You") so you shout back at the law ("Sucking Out Your Soul"). Regret, forgiveness, help ("Have Mercy") but now I'm dead inside ("Feel No Pain"). Time served and with all this time lost, can one make amends and things right with broken friend ships? ("I'm Not Good Enough" / "Party Like We Used To"). If all that's too heavy just enjoy the music!
How do you usually approach music making?
I get asked this almost every interview. My answer is always "follow that little voice" there is no set way to make music. Could be a bass line, a cord change, some solid lyrics even just a "sound" you are hearing. Drop everything and be disciplined about getting it down. You can even just use your phone or whatever is around. Sometimes the idea would come I wouldn't have anything with me. So, I'll hum it out, go home flush it out more and save it. Something like that! Ha- it really is all over the place!
The sound of the album is dense with layered guitar, keyboards and reinforced with powerful bass and percussion grooves! How would you describe your sound?
Dreamy and serious. It has some Gun Club moments. A very LA sound that I like. Rock and Roll but dark. That was the cool thing about working with Rob Campanella and The Warlocks on this. I could say "I want this solo to sound like breaking glass" JC would dial in his sound. Rob with add the right mic and effects or whatever it needed to get that.
What kind of equipment did you use and who was the producer? How many hours did you spend in the studio?
About two weeks to record. Maybe a month to mix. Rob and and I both shared the producing. When I couldn't communicate to the band I would explain the sound to Rob and he would go in and work with them and get it. Like I said it was a fantastic experience.
What kind of process do you have at mastering material for the release?
Cleopatra takes care of all that.
How would you compare your latest album to your previous releases?
More focused. Back to form. Back to song.
Who is behind the artwork for your latest release?
I drew all that stuff. That is the story in art. I can't draw or anything, but I don't care. It just seemed right so there you go.
What would you say influenced you the most? Have influences changed during the years?
Changes all the time. Today is Swans, Rufus Wainwright, Towns Van Zandt, Cocteau Twins, Loop and Can.
Is there an album that has profoundly affected you more than others?
It changes all the time. Sonic Youth, Butthole Surfers, Neu, Hawkwind all life changing records for me off the top of my head.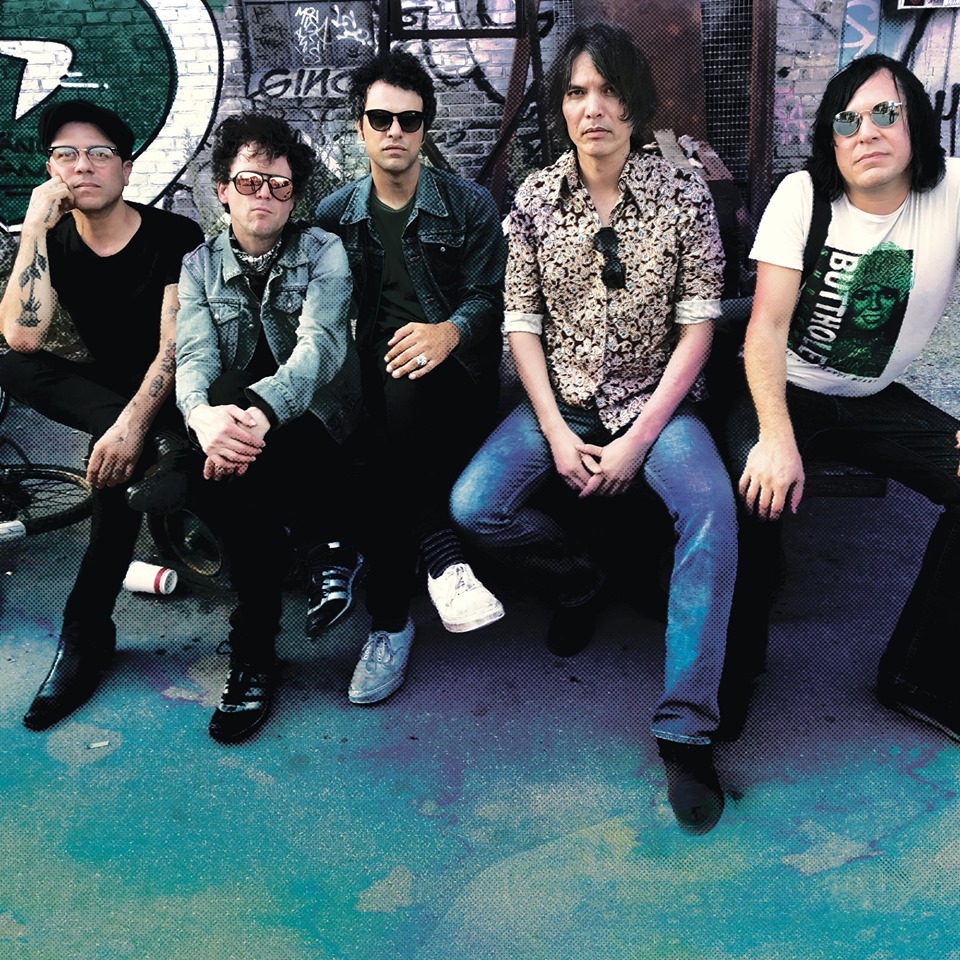 Are any of you involved in any other bands or do you have any active side-projects going on at this point?
Not anymore.
What are some future plans?
Well we have a tour planned for June but with everything going (Covid-19) on it may get postponed. We just have to see. I just got married and our baby due Aug so touring may have to get pushed back till fall. Will see.
Let's end this interview with some of your favorite albums. Have you found something new lately you would like to recommend to our readers?
So many favorite album I wouldn't know where to start! In no order or anything. Everything I mentioned above and Big Star, Spacemen 3, BJM, Lush. Pale Saints, The Feelies, Galaxie 500. Oh and I'm a late bloomer to Swans so I've been really enjoying them. Try 'White Light From The Mouth & Love of Life'.
Thank you for taking your time. Last word is yours.
Continuing from above…Here I made a playlist! Be good to each other. Enjoy!
– Klemen Breznikar
---
The Warlocks Official Website
The Warlocks Facebook
The Warlocks Instagram
The Warlocks Twitter
The Warlocks Bandcamp
Cleopatra Records Official Website