The 2nd Summer Of Love – A psychedelic awakening, for the sons and daughters of the hippie generation
I was born in 1970, with the 60's having ended less than a month before I was born. Although the music and attitudes of the late 60's was still very much in evidence, the 'Summer of Love', of California in 1967, was already a distant memory. The optimistic 'Flower Children' had already begun the slow mutation into the post-hippie cynicism and drug-addled paranoia that ended with Punk, otherwise the escapism of Glam Rock and Disco.
---
I've seen photos of my parents -in the flares, long hair etc, and even a few of myself like that in the mid 70s, it's all rather hilarious. The clothes and the hair were terrible, but what remained with me was the music, everything from Jimi Hendrix, The Doors, Spirit to The Beatles (all from the previous decade) and all the 70s music, that was inspired by its experimentalism, such as Pink Floyd, Tangerine Dream, Yes, Mike Oldfield and many others. My father was a rock musician and an avid collector of records. I grew up listening to his record collection, ranging from the late 1950s (e.g. Aretha Franklin) through to 70's heavy metal (e.g. Black Sabbath).
In the 1980s I was delighted by synth-pop, much to the chagrin of my father, who despised most of it. At school, the music department had a Roland SH101, which intrigued me, but no-one (not even the teacher) understood how to use properly. I remember my uncle Chris had an equally intriguing small Moog synthesizer, which I saw only once, again both fascinating and mystifying, in equal measure.
I learned to play guitar and later on keyboards and the bass guitar, but I became obsessed with sythesizers and the potential they offered for endless experimentation. My Dad bought me my first synth around 1985 – a Korg Poly 800, which I kept, until it finally broke beyond repair around 2010. At this point (1985), I had fallen in love with the music of Visage, Ultravox, Prince, Thomas Dolby, Eurythmics and Depeche Mode, and what I most wanted was to learn how to make this music myself. I attempted to form a band with my school mates and then again at 6th form college, but nothing really came of our rather pathetic attempts.
However, in 1986 I heard Darryl Pandy's 'Love Can't Turn Around' on the UK BBC programme Top Of The Pops. My family hated it, but I was instantly hooked on the House grooves of this new music. About a year after that, Kevin Saunderson's Inner City began a run of hits in the UK – I bought their album and nearly wore it out. Although you could hardly call this early House and Techno music psychedelic, it laid the foundations for a psychedelic explosion that was to begin, around a year later in the UK and spread to the rest of the world.
While Electronic Dance Music is undoubtedly a Black American invention, springing out of urban Detroit and Chicago, it was inspired to some degree by the industrial sounding European music of Kraftwerk and Depeche Mode, which fused with Soul Music sensibilities, created a whole new genre. This music was exported to the UK, by enthusiastic young DJs, such as Pete Tong, and this underground and formerly minority music grew legs of its own in Britain. It mutated into what became known as Acid House – and by 1988 this psychedelic sub-genre was sweeping the country.
I first heard this new music at a warehouse party in Woking in 1988. It was so new that no-one really knew how to dance to it, everyone just threw weird shapes, if they danced at all. I remember it was shut down, although I don't remember why, but I do remember listening to Yello's 'The Race' and some tracks by 'Guru Josh', both early pioneers of this type of music in Europe.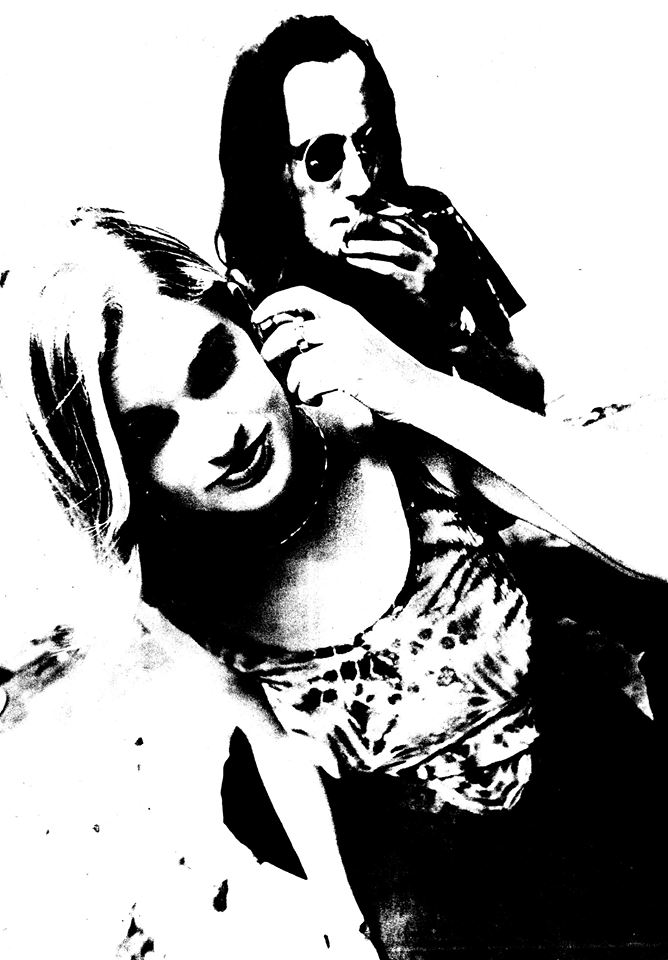 By the time S-Express exploded onto the charts with 'Theme For S-Express' in early 1988, the classic Roland TB-303 sound had colonized much of the dance music in Britain. I remember at the time, BBC Radio 1 (the biggest radio station) refused to play it and other seditious Dance Music. Illegal raves were happening all over the country and huge parties in fields outside London around the M25 (motorway) were being shut down by the police. I remember Baby's Fords radical reworking of T-Rex's 'Children Of The Revolution' – as far from the original as anyone could hope to get; for me it perfectly symbolized the spirit of Acid House.
"Acid House unleashed a musical tsunami upon an unsuspecting UK public"
This was a radical change in pop culture and it frightened the Establishment. This fear was not just because of the prevalence of psychotropic drugs, such as Acid, Weed and Ecstasy in particular, but because it represented a total disregard for authority and a rejection of the hopes and dreams of the ruling Conservative Party. The Hacienda, in Manchester, was packed every week, with people from all over the country, dancing to a strange music that the older generation not only hated but also could not comprehend. Nightclubs were full of people with yellow smiley badges, weird clothes, made up faces, drinking water instead of beer, and dancing non-stop to the relentless beat of house music, in a fog of dry ice and strobe lights.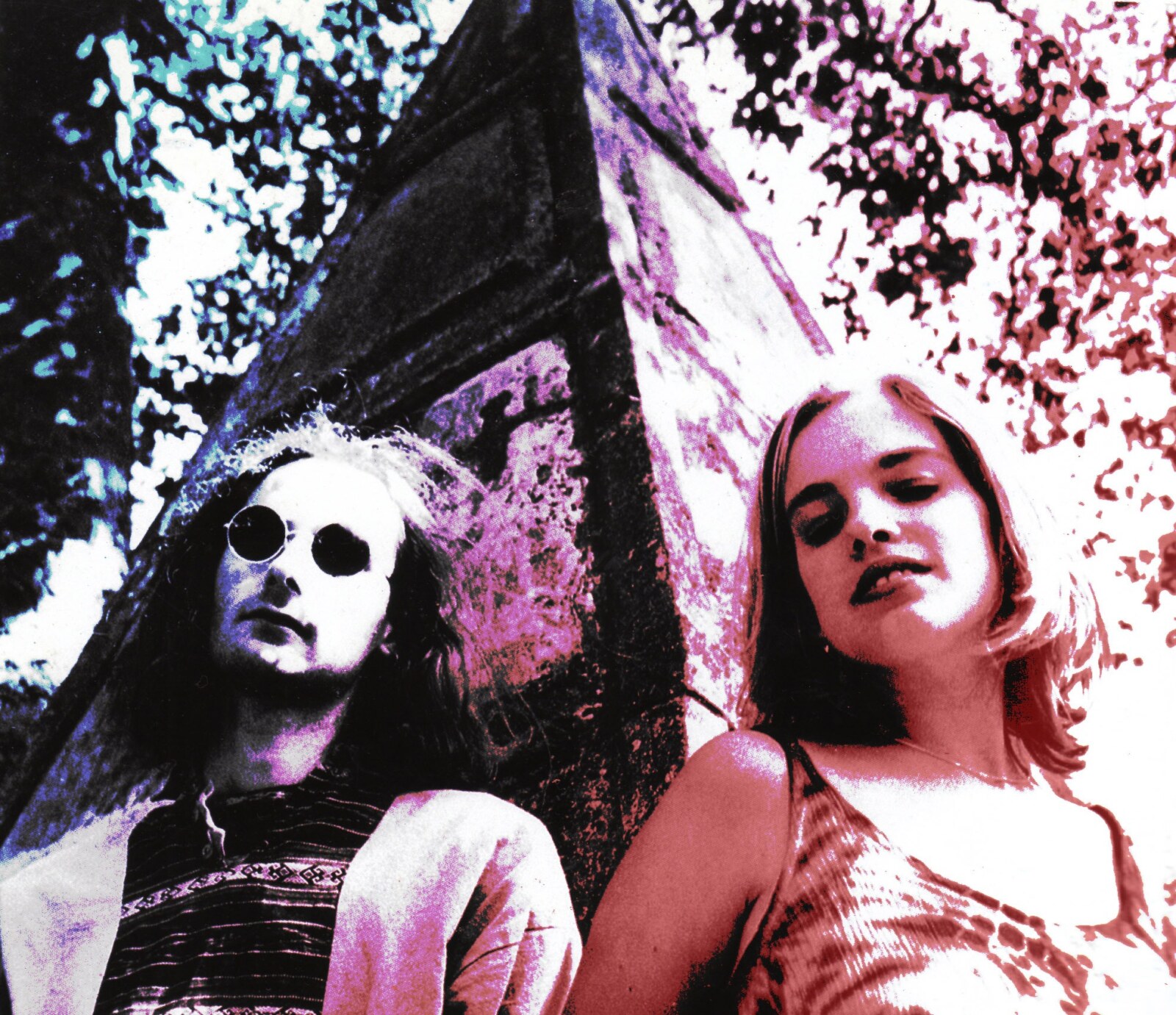 It felt weird at the time, but also wonderful, to be part of something that was truly revolutionary. This music was a weird mutation that altered peoples' minds – it was subversive and embodied the hopes for love, freedom and creativity of the original 'Summer Of Love', that many of us had never even heard of. Acid House unleashed a musical tsunami upon an unsuspecting UK public, that swept away much of the rather twee and sentimental pop and rock music that was popular before it.
As a result of this new music, independent record companies popped up and enjoyed huge success, despite being basically run by a bunch of kids, in many cases. New bands and artists emerged at a frantic pace and DJs began making their way into the recording studio, to have a go themselves. As with the 1960s, this led to a wave of British artists hitting the USA and many countries around the world with this new sound.
The record industry was sent reeling, they didn't know anything about this phenomenon and were playing 'catch-up' for some time, as they struggled to sign new Dance artists and buy up independent labels to join their roster.
Not only did the 2nd Summer Of Love transform Dance Music, it had a lasting effect on the whole Pop genre, that can still be felt today. It also led to a new era of experimentation, with bands like The Orb, Orbital, KLF, Leftfield, Banco de Gaia and others crossing into the mainstream with Ambient House and Trance music – something quite inconceivable before the late 1980s.
During this time I was learning how to make this music, using a Tascam 4 track tape recorder, my trusty Poly 800, bass guitar and any other borrowed gear I could lay my hands on. I was also in a psychedelic rock band (Eclipse), which was more inspired by Tangerine Dream, Spaceman 3, Ash Ra Tempel and Pink Floyd than what was happening in the Dance Music scene, although the similarity of certain themes was obvious.
We spit up after a short while and I formed Children Of Dub (initially alone), while guitarist Demian Castellanos went on to form many other projects (including The Oscillation). Demian rejoined me as a guest performer in several records and live for several UK tours, while still making his own psychedelic music.
My own music (Children Of Dub), carried on from where Acid House ended. Dance Music quickly fragmented into a multitude of genres and sub-genres as it became more and more popular and mainstream. House music evolved into Garage, Trance, Funky Techno, Hard House, Drum n Bass, Breakbeat etc and further subdivisions again. Before long, House Music was featuring on television adverts for household products – the dream that was Acid House was over.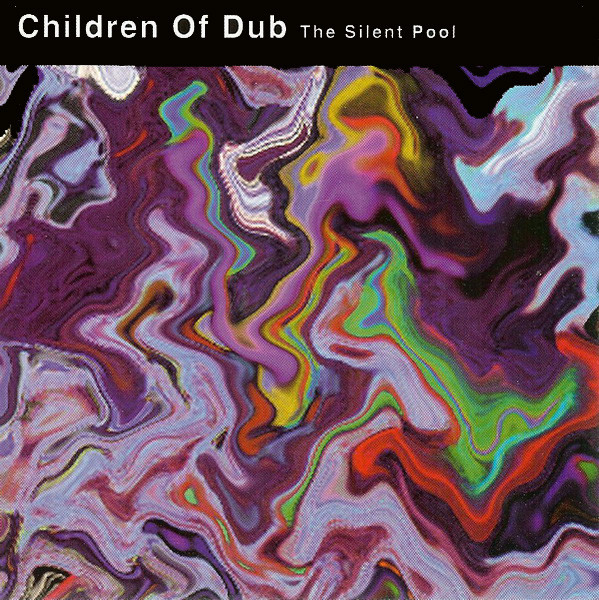 Children Of Dub's first album of Ambient, Dub and Dance music, 'The Silent Pool' was released in 1995 to some success and great reviews. This happened just as Dance Music was turning sour, harder and becoming sabotaged and sold-out by the megalithic record industry. The experimentalism and freshness of the Acid House pioneers was fast disappearing and even stalwarts, like The Orb, seemed to be losing their inspiration in a fog of hash smoke.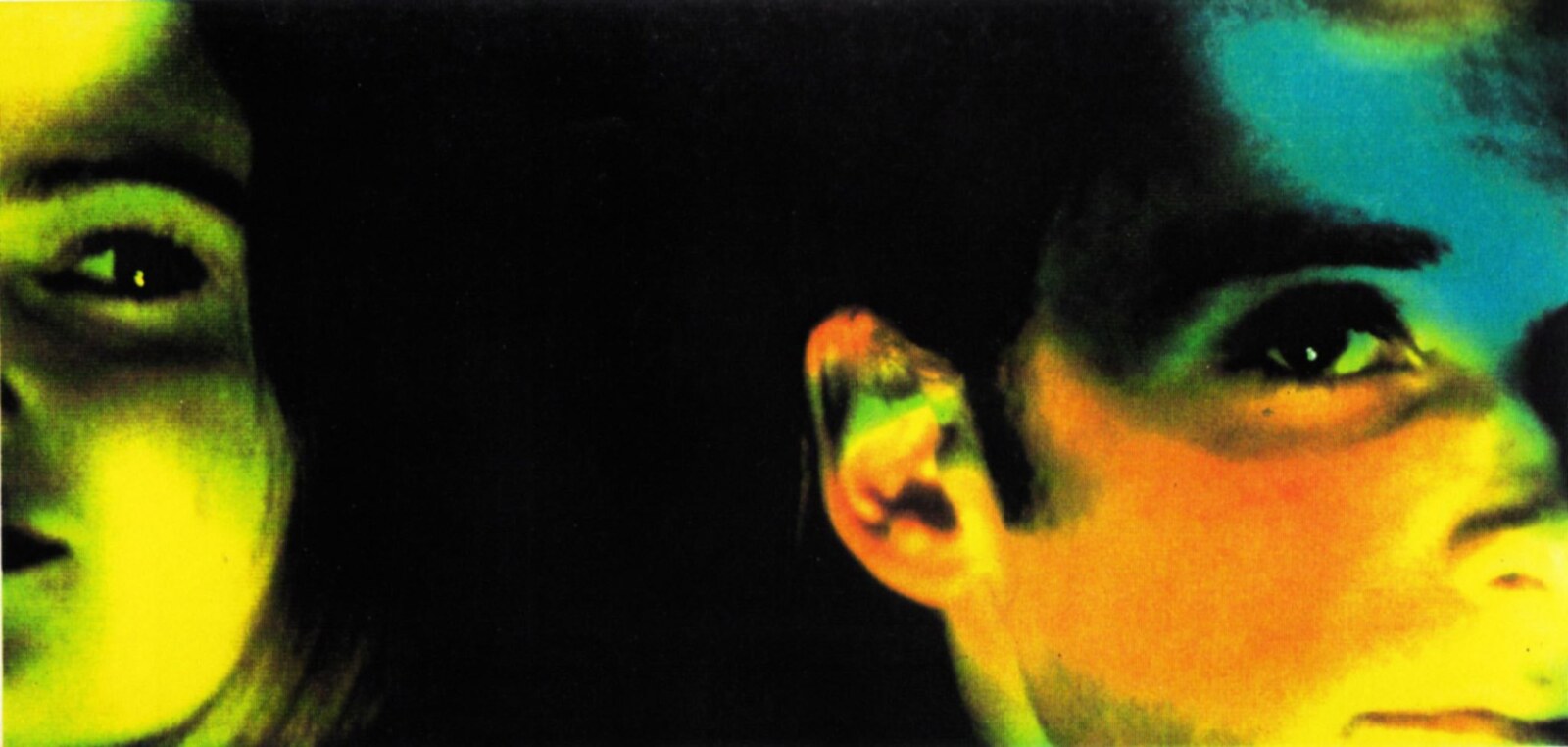 Of course, Dance Music didn't die, it just continued to evolve into the mainstream pop we see today, with an undercurrent of experimentalism and psychedelia continuing, rather more quietly, to this day.
Like all music, Acid House, had its time and then became a footnote in the history of music, just as the Flower Power music of 1967 had done. However, the 2nd Summer Of Love in 1988, was a, largely unacknowledged, seminal moment in the history of modern music. Pop music, around the world, was changed by Acid House (and indirectly by its House/Techno predecessors). I was there at the birth of Acid House, as a punter, wishing I knew how to make it. However, I was lucky enough to be one the Dance artists carrying the torch of experimental and psychedelic music forward into the next century, something for which I will be forever grateful.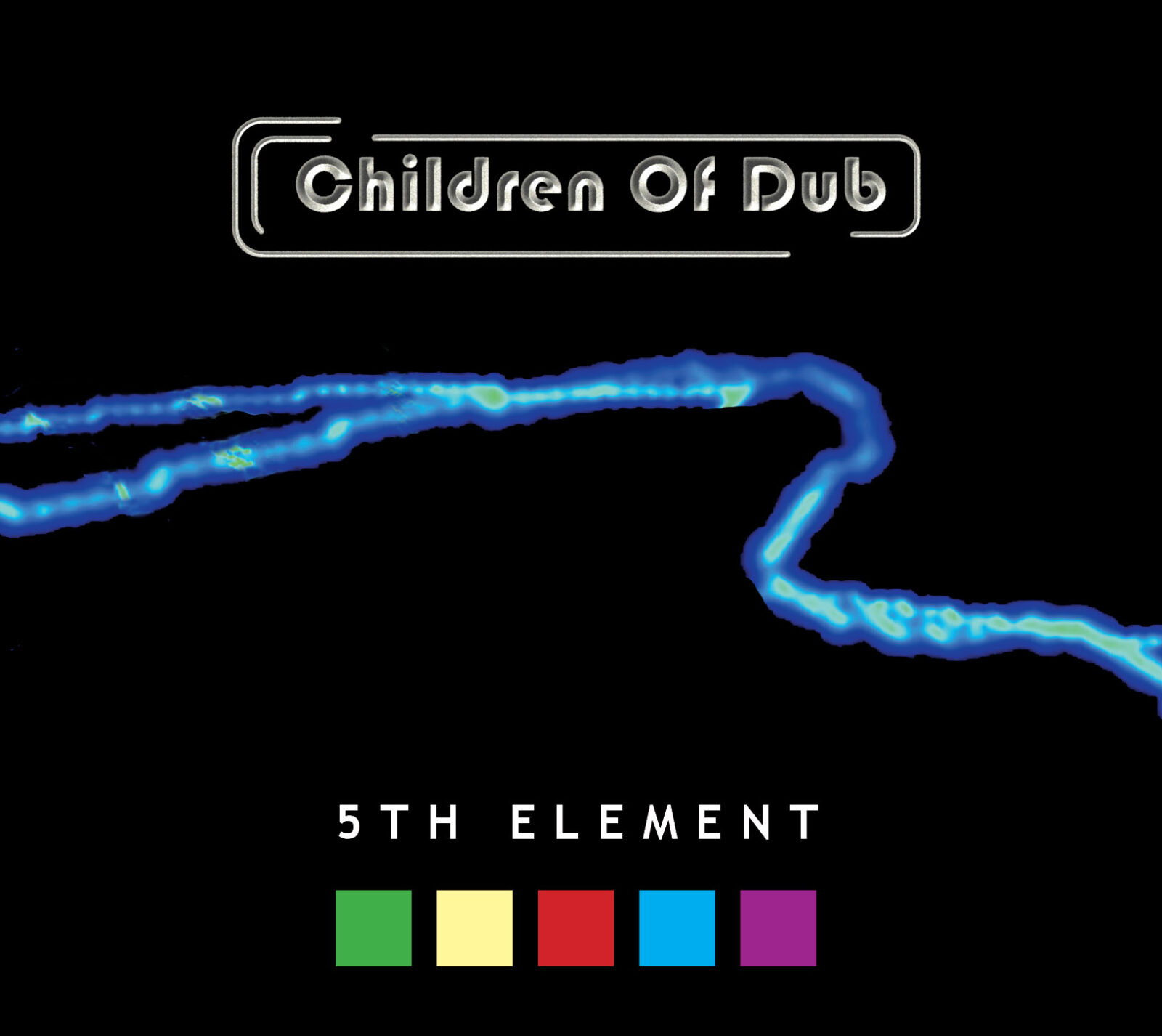 Children of Dub released their 5th studio album '5th Element' in March 2020. You can listen to their music on streaming platforms or buy their records online, including at childrenofdub.com
– Luke Eastwood
---
Children Of Dub Official Website
Children Of Dub Facebook
Children Of Dub YouTube
Children Of Dub interview and video premiere of 'Be The Solution'