Featherbeard – 'Avere Corpo' (2020)
Featherbeard continues to astound and confound on his sophomore effort. The proverbial difficult second album, gestating through a seven-year itch is just as genre-defying as the debut, flittering somewhat effortlessly from the ragtime vaudevillian Yoko Ono-meets-The Bonzos soft shoe shuffle of 'Dreeme Babeyee Dreeme' to the gentle folk strumming of the intentionally obtuse 'Waieghtieng Foure The Whiete Maan' (Featherbeard spells to the beat of his own typewriter throughout).
---
'Ei Want Too Maeke Yuo Peregenante' may be the best oral contraceptive since Woody Allen asked a girl to go to bed with him and she said "No", except it is so musically tender and inviting that you might just overlook the operatic tonsil exercise that frightened the dogs three doors down. And that night be the MacGuffin that keeps the hordes away. Which would be a shame, because Featherbeard's musical accompaniment often creates a relaxing vibe that would certainly please fans of everyone from Devandra Banhart and Sufjan Stevens to Bert Jansch, Nick Drake, and Richard Thompson (to wit, the lovely 'Songe Foure The Libieritarienes' and 'Skiene)'.
That's not to say that 'Oedipioesandei' won't induce shit stains in young children or impressionable older ones, but the assuring tenderness junction of the erotic night time skinny dipping represented by the haunting, dirgy murder mystery 'Chieldrin Of Thei Shadoews' should quell the nightmares. For a little while, at least. The Leon Redbone-ish 'Craezy Laedyie Runnieing Ien Ciercles' will exhume the ghost of Vivian Stanshall lurking inside all of us, and 'Rumpelstieltskein' will actually have us feeling sorry for all the wrongs done our poor Featherbeard.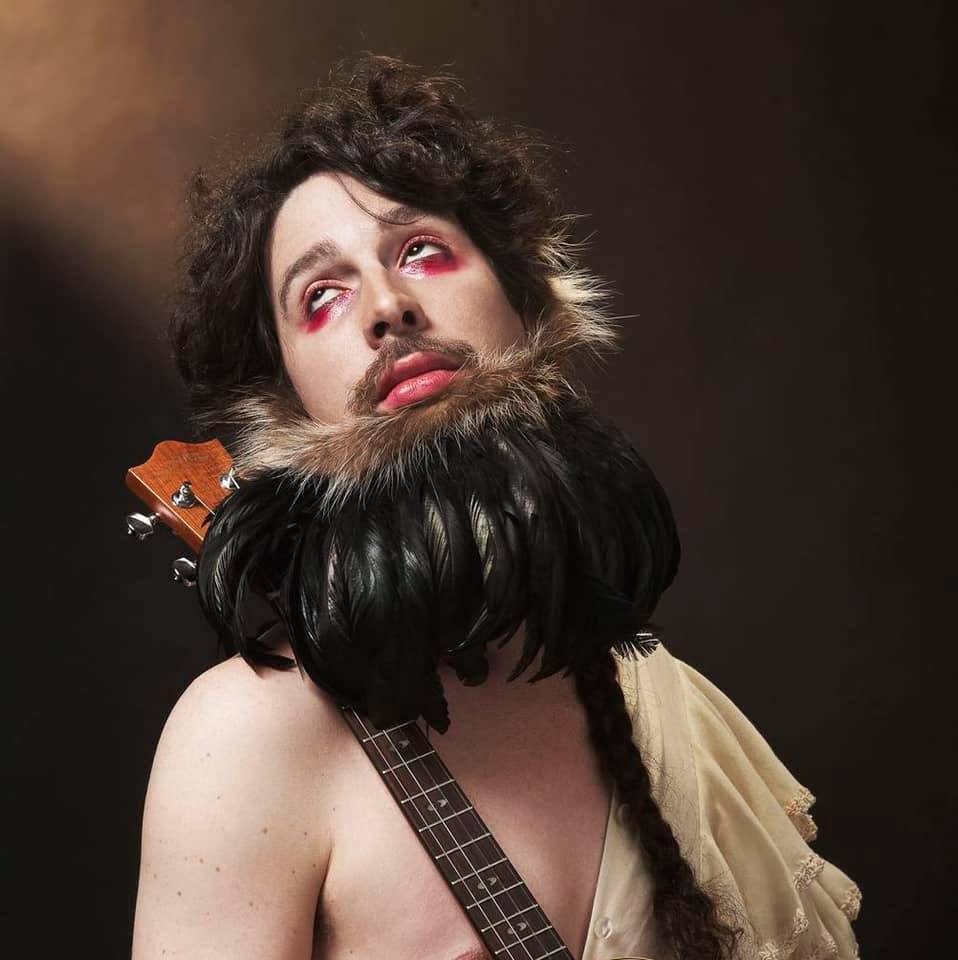 The fact that he released the album on Friday the 13th is completely in keeping with the skewed psyche at work here. If you make it all the way through, luck will have nothing to do with it. Until you realise you just have to sit back and start all over again to convince yourself you really did hear what you really did just hear!
– Jeff Penczak
---
Featherbeard – 'Avere Corpo' (Self-released on Friday the 13th of March, 2020)