Rain interview
Rain was a popular Blues inspired Rock band from Rochester, New York. Members were Brad Morse on vocals, Ted Paris on bass, Mick Guerin on drums and led by guitar maestro, Helmut Getto. Rain was a real powerhouse in their day!
---
This legendary band broke up shortly after recording their studio album in 1971. Jargon Records recently issued a very special collection of original songs. Lost and forgotten for nearly 50 years, the album was never released! 1971…The Lost Album is a collection of original songs that the band recorded in the summer of 1971, was originally planned to be a follow up to their first record, Live Christmas Night, which came out on the band's label, Whazoo Records, in early 1971.
Where and when did you grow up? Was music a big part of your family life? Did the local music scene influence you or inspire you to play music?
Helmut Getto: I was born on Christmas day, 1944 in Gaal, Austria, two months after my parents and sister emigrated from Zagreb, Croatia. My dad's trade was Pattern Making but he was a musician and loved music. He played accordion, violin, drums, tuba/susaphone and other brass instruments, especially in his younger years. He made me take violin lessons for 2 years starting at the age of 8. The radio was always on in our house and I came under the influence of German and Sousa marches, many of the classical composers and of course Strauss, whom I love to this day. I was also influenced by the German, Austrian and Croatian folk music which I came to play later on in America with some German folk bands.
In May of 1956 my parents, two sisters and I immigrated to America, Rochester, New York to be exact. After I adjusted and learned the language my dad had me take accordion lessons for a year.
When did you begin playing music? What was your first instrument? Who were your major influences?
I remember seeing Elvis, the first time he appeared on Ed Sullivan, which was my introduction to rock and roll at the age of almost 12 years old. What really impressed me was the group behind him which turned out to be the Bill Black Combo later on. That turned my interest on learning the guitar and in 1957 I received a Harmony F hole acoustic guitar for Christmas from my brother-in-law. That started the ball rolling. I took lessons, but I was more interested in learning how to play by ear when I heard musicians like Buddy Holly, Chuck Berry, Elvis and other 50's performers. I learned a number of songs from hit singles by listening to them a hundred times, slowing them down when I couldn't figure it out and I was hooked. I bought a used Danelectro guitar, along with a small amp, with some help from my parents and I was rockin' in my parent's kitchen after school by myself. I found another guitar player and taught one of my buddies the basics of drumming, which he picked up pretty quick. Our first gig was at Tommy's roller skating palace in downtown Rochester, NY. My influences after this was the 3 Kings … Freddie, BB and Albert King. Lonnie Mack, King Curtis, Hank Ballard and Muddy Waters, Elmore James and others from Chicago and the Mississippi Delta along with the hits of the 60's. Then of course Hendrix, Clapton, Beck and Page along with other ground breakers of the 60's.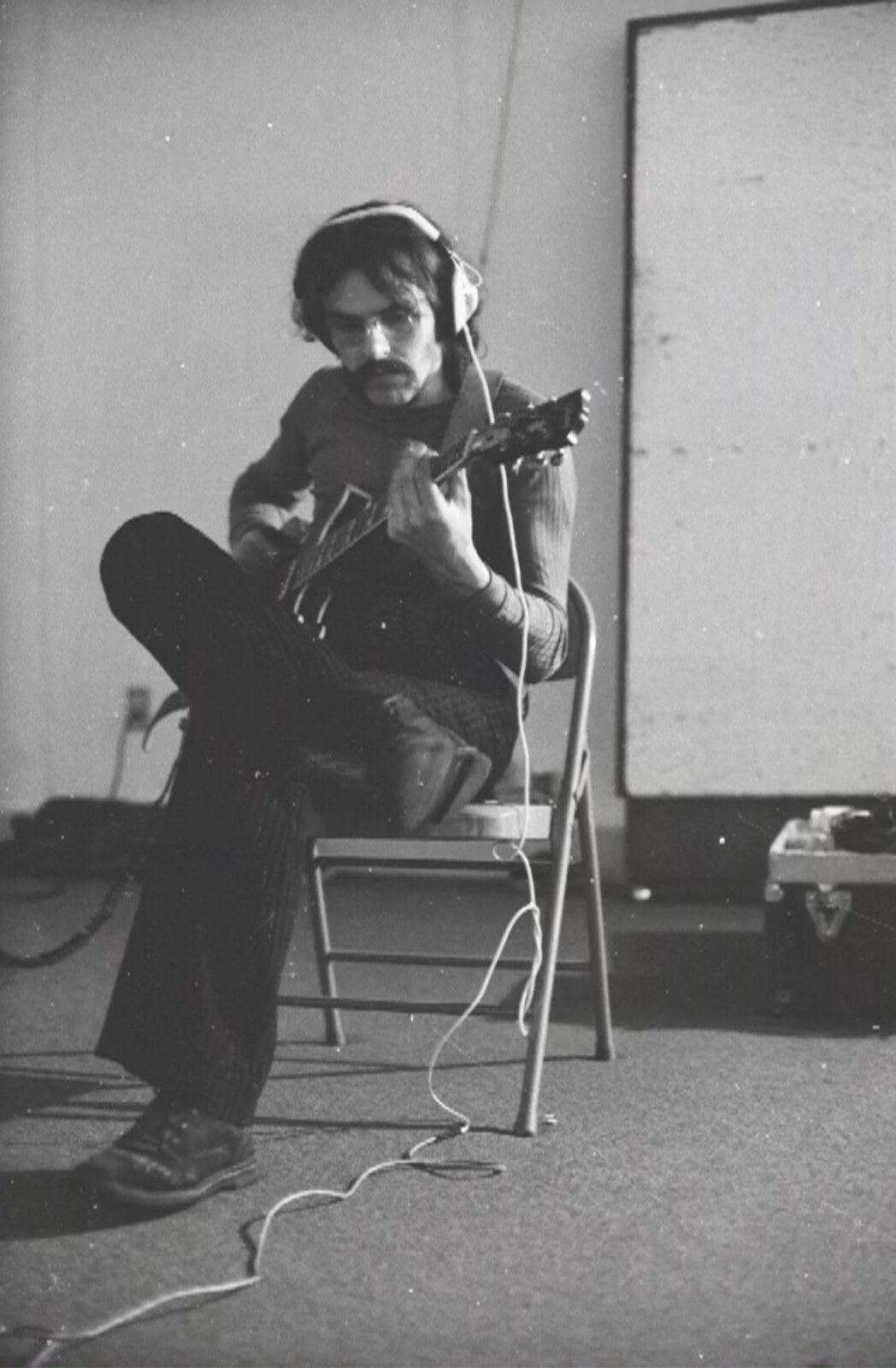 What bands were you a member of prior to the formation of Rain?
First band ever was the "wailing Renegades" (hah), Rivieras, Ye Bitter End, Odds and Ends, Invisible Side Show, Rainbow and then Rain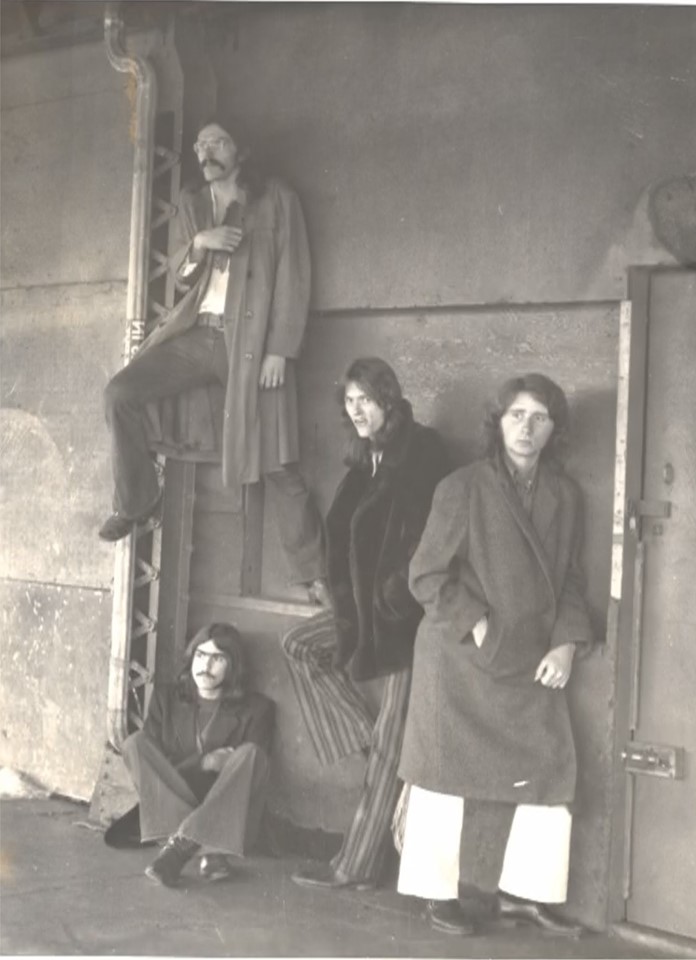 Can you elaborate on the formation of Rain?
Our singer, Brad Morse, was in the Invisible Side Show band with me. When that band broke up we formed Rainbow and got to be known around town. Eventually, after some personnel swaps, we changed the name to Rain, found Ted Paris to play bass and Mick Guerin on drums.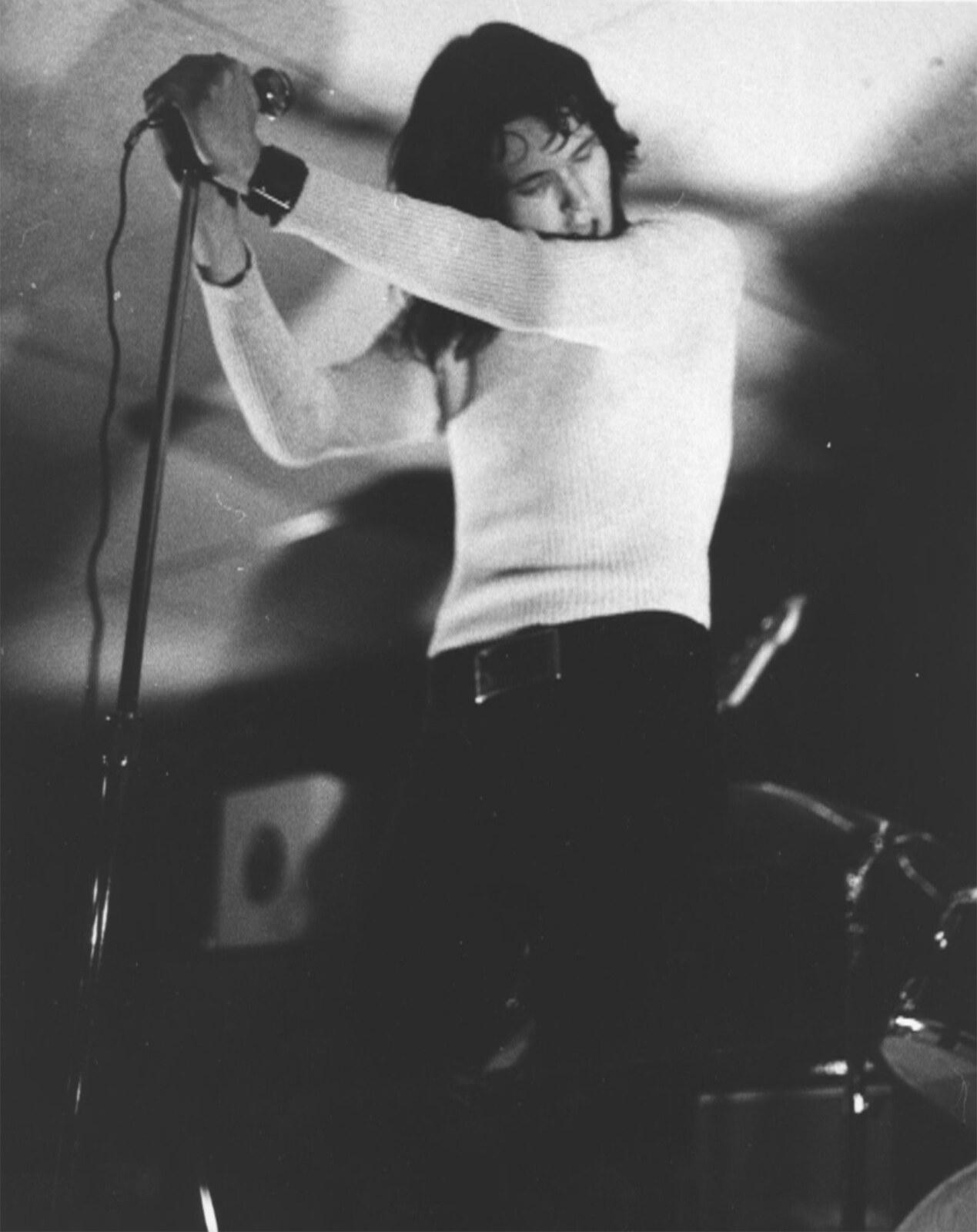 When and where did Rain play their first gig? Do you remember the first song the band played? How was the band accepted by the audience?
Our first gig/appearance was at an open air concert at the Highland Bowl. They estimated the crowd at 10,000 and I remember the fear, but I don't remember the first song.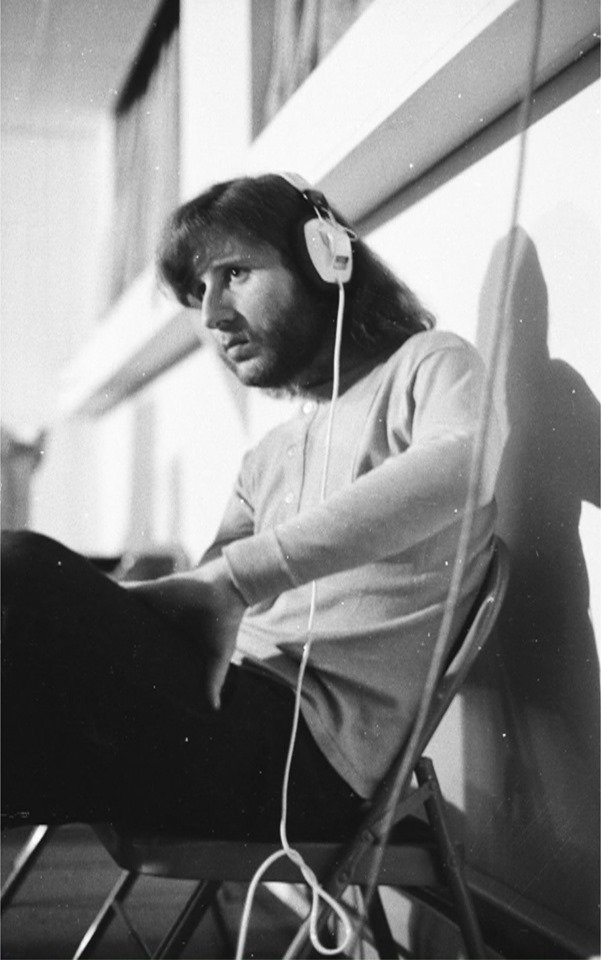 What sort of venues did Rain play early on? Where were they located?
There were a lot of clubs in the area, including clubs for teens, where there was no alcohol served. The Club, Hyle Morrises Alley on Dewey and Ridge, The Head Shop, Electric Eel, Theater East and the Dome (both at the Monroe County Fairgrounds), and of course the Penny Arcade. The Greece Y and the Tennis courts … lots of places for teens at the time. We also played a lot of colleges, frat parties, high school dances and special events like Hike for Hope.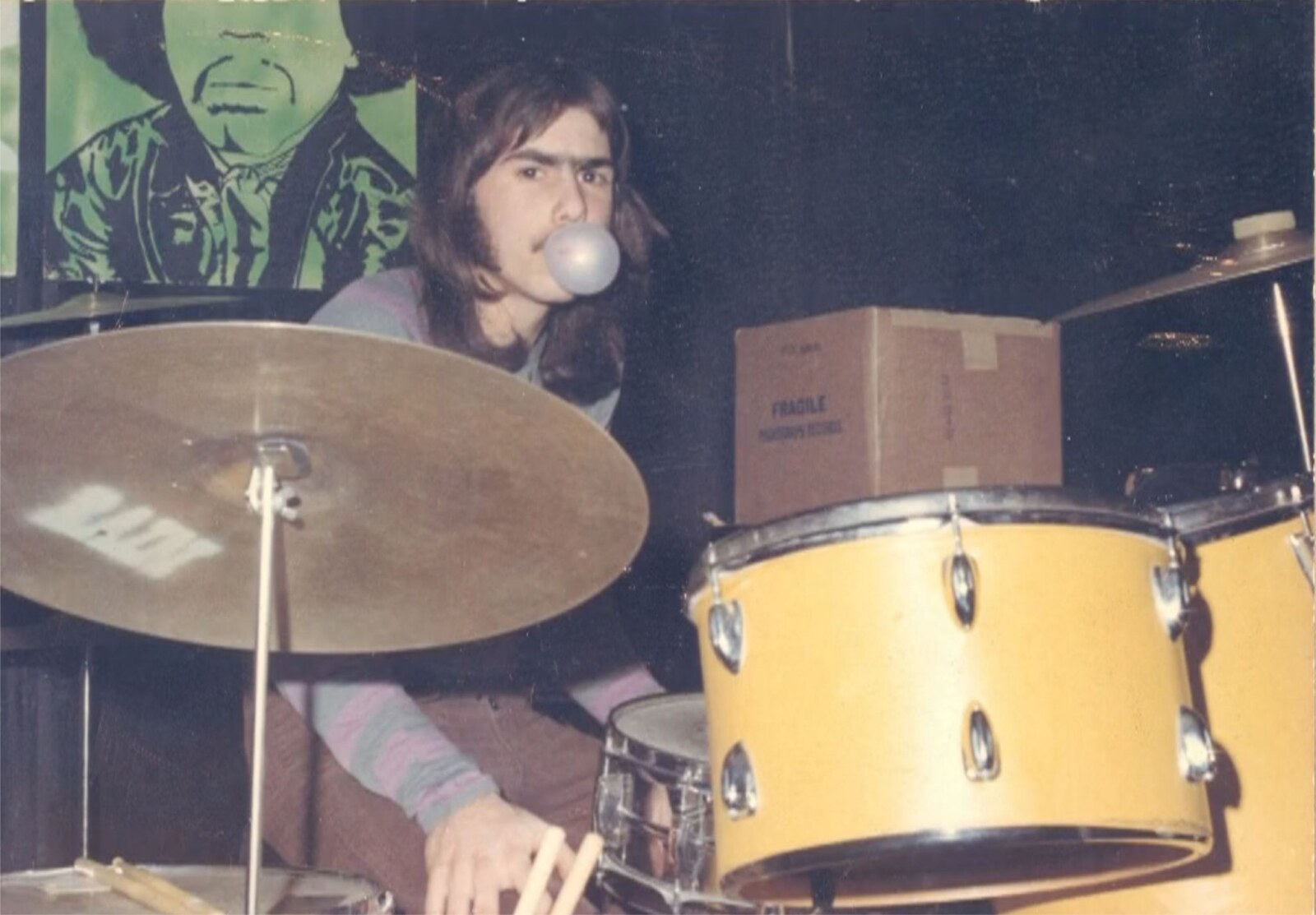 How did you decide to use the name "Rain"?
I remember sitting around with Brad and throwing out names. We finally decided that Rain was the best follow up to Rainbow, which in nature is the other way around … Rain first then Rainbow, lol!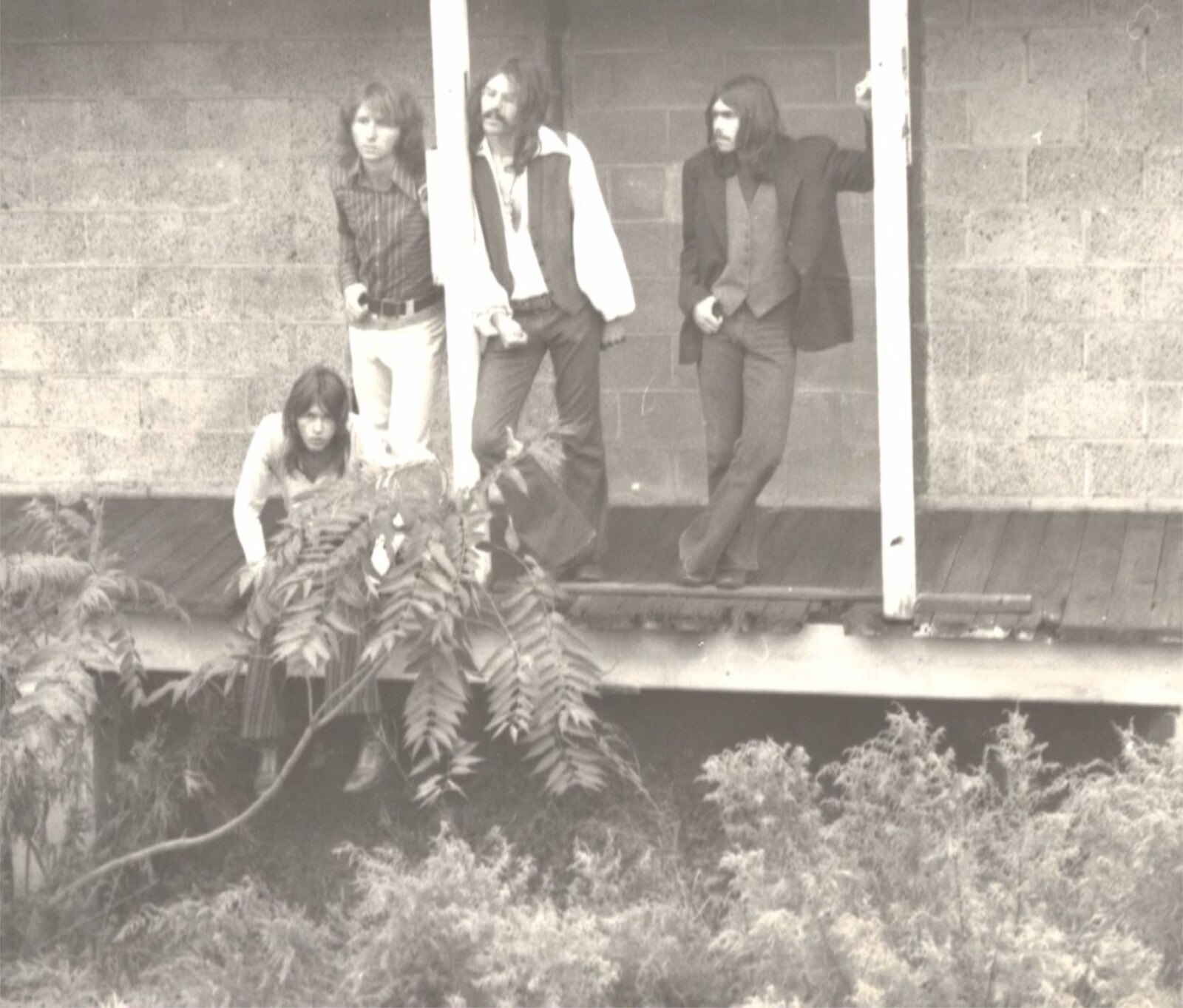 What influenced the band's sound?
We all had our various tastes and musical styles, such as the Rolling Stones and Rod Stewart, which you can certainly hear in Brad's singing and performance. Probably the biggest influence was my blues background and early rock and roll. I did most of the arrangements, which were always centered around Brad's vocals, with a lot of input from Ted and Mick. Depending on the venue we were able to just jam or try new songs that were not completed by improvising on the spot, fun time!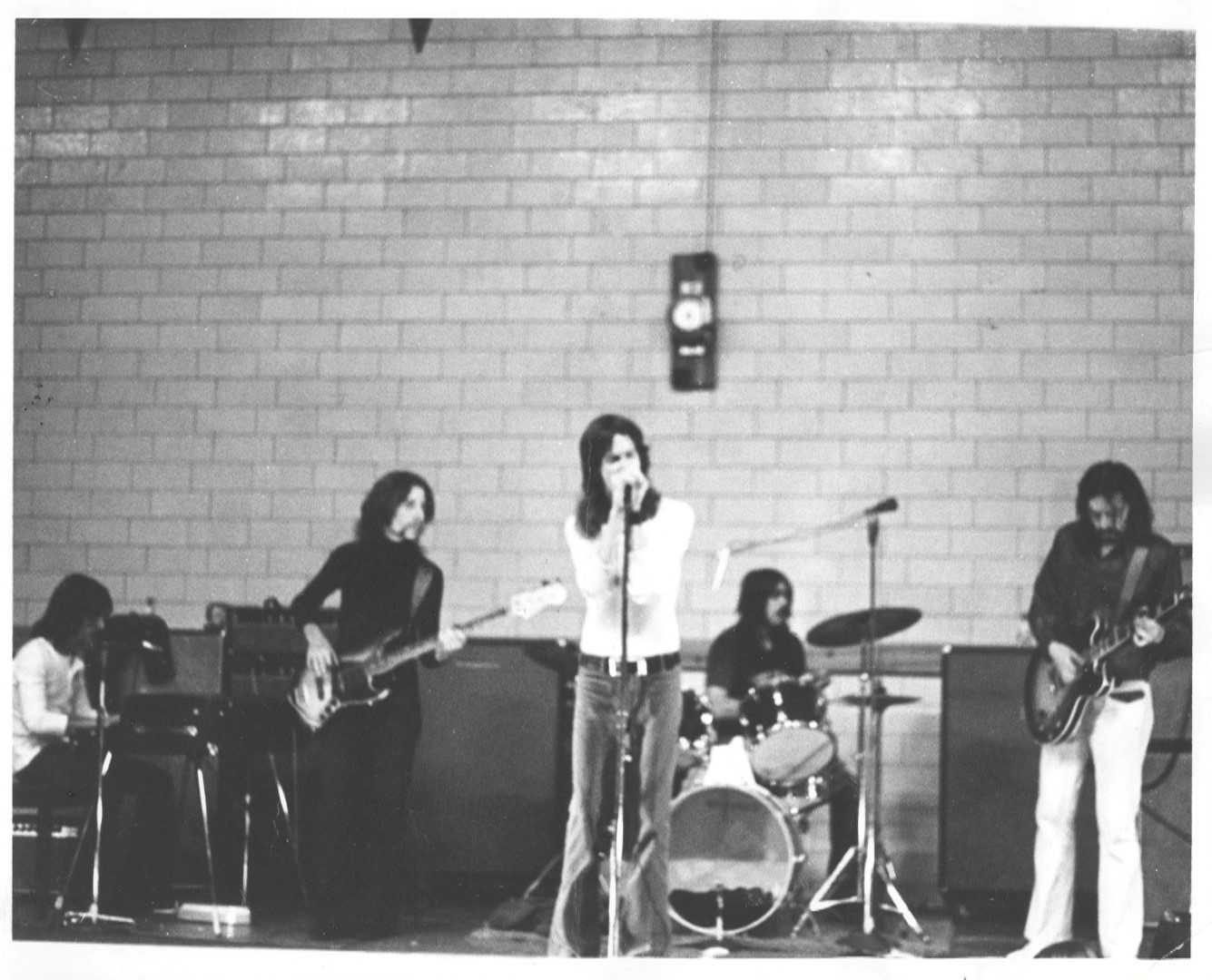 What can you tell us about Live, Christmas Night released in 1971? What's the story behind it? Where did you record it?
We had a show booked for early Christmas night in 1970. It was the third such concert at the old Mariner Hotel ballroom. It was the first time we played there, the place was packed, people standing outside and we had Brighton sound company doing the sound that night. Bill Thompson, a whiz of an engineer later to start Ashly audio company, at the last minute had decided to record us live on his reel to reel. It turned out to be a great recording, especially knowing what was involved and how he accomplished it. Our manager got him to agree to release the tapes so we could put it out as a live album. Jim Armstrong, who was our manager, took it upon himself to pay for the pressing and distribution of the album.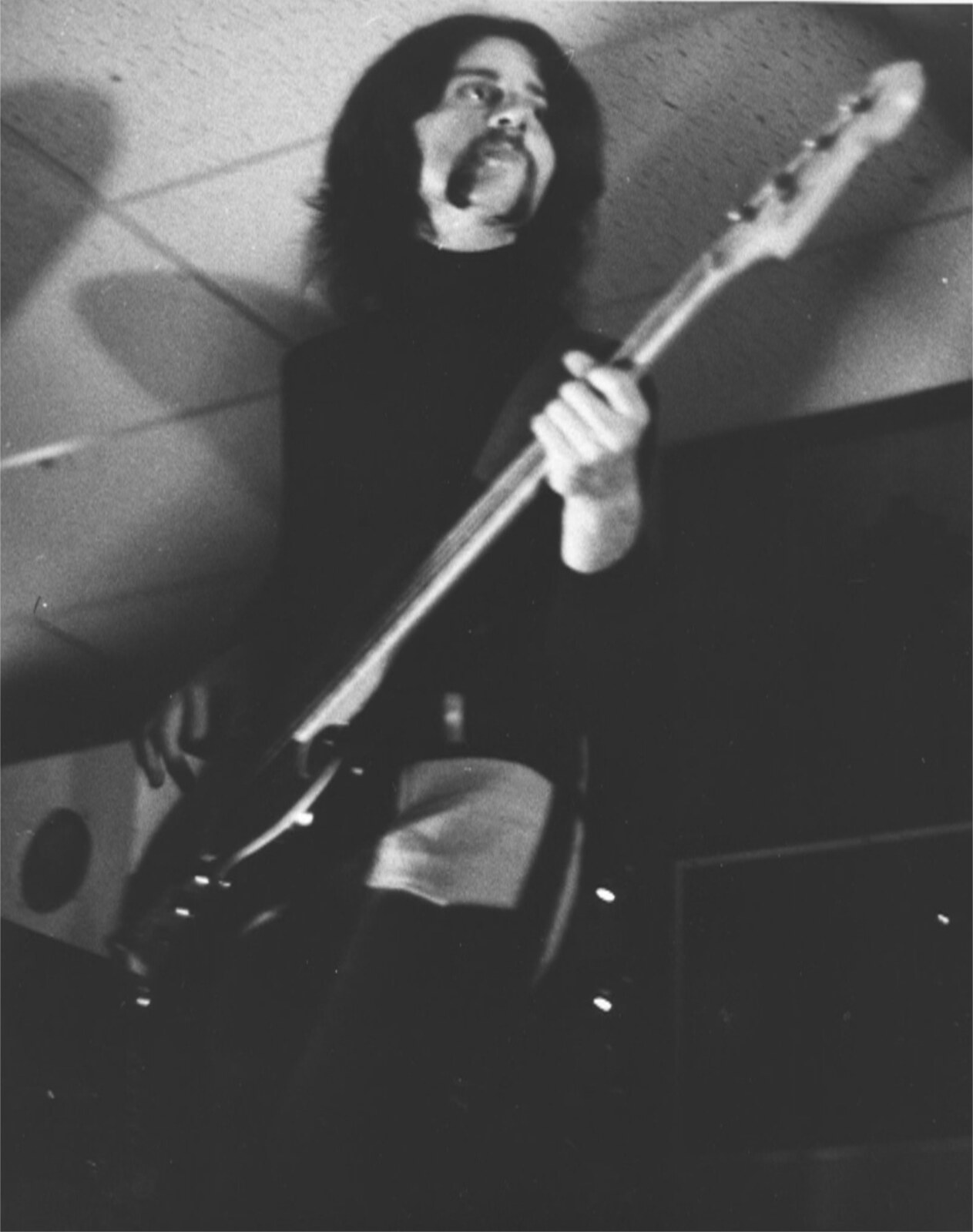 How many copies were pressed via your own Whazoo Records in early 1971?
There were only 1,200 pressed and released.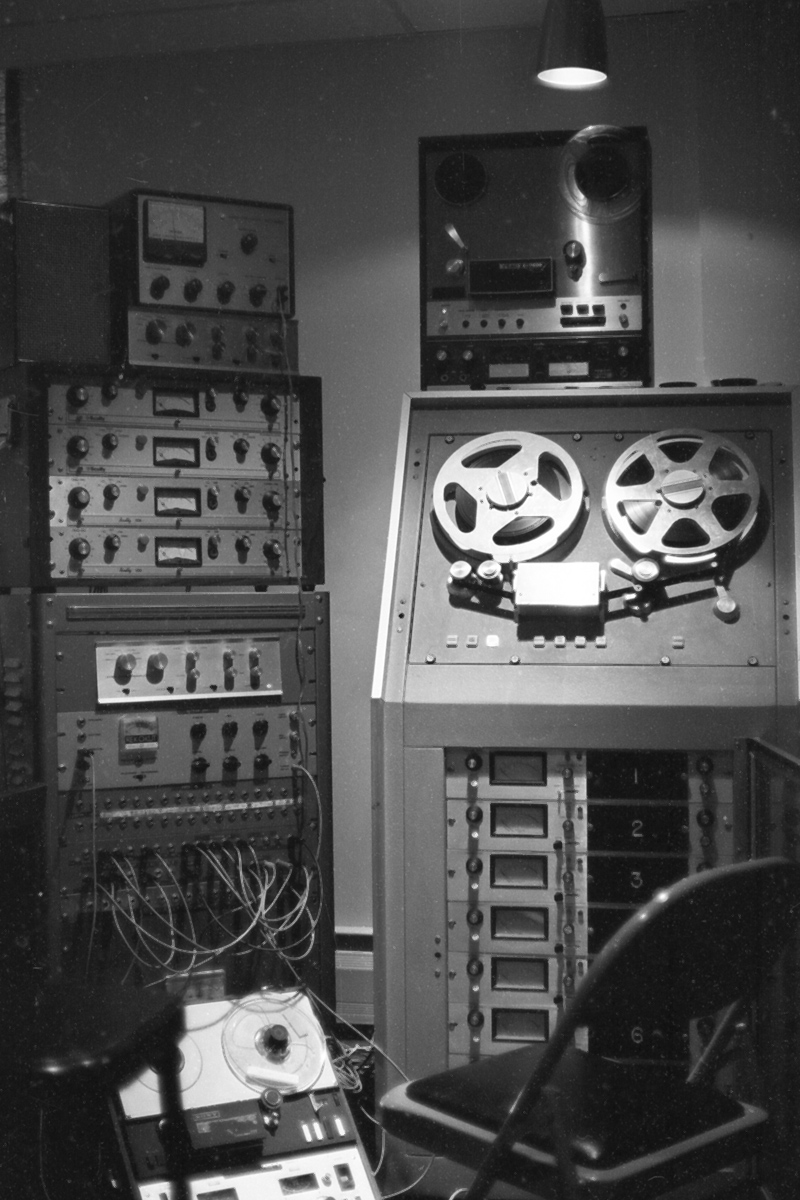 Would you share your insight on the albums' tracks?
"Tulane", a Chuck Berry song, was one of our favorite openers. Feel it in your gut kind of song.
"Billy Goat" was an original, I think. At the beginning of Rain we had a guitar player named Tom Bittle. Good musician but had some issues. He only played 3 gigs with us, but had this song that he said he wrote … heard it in a bar, some drunk was singing it. That's all I know, we never questioned him anymore about it.
"Boogie with me mama" is an original I wrote, typical rock boogie.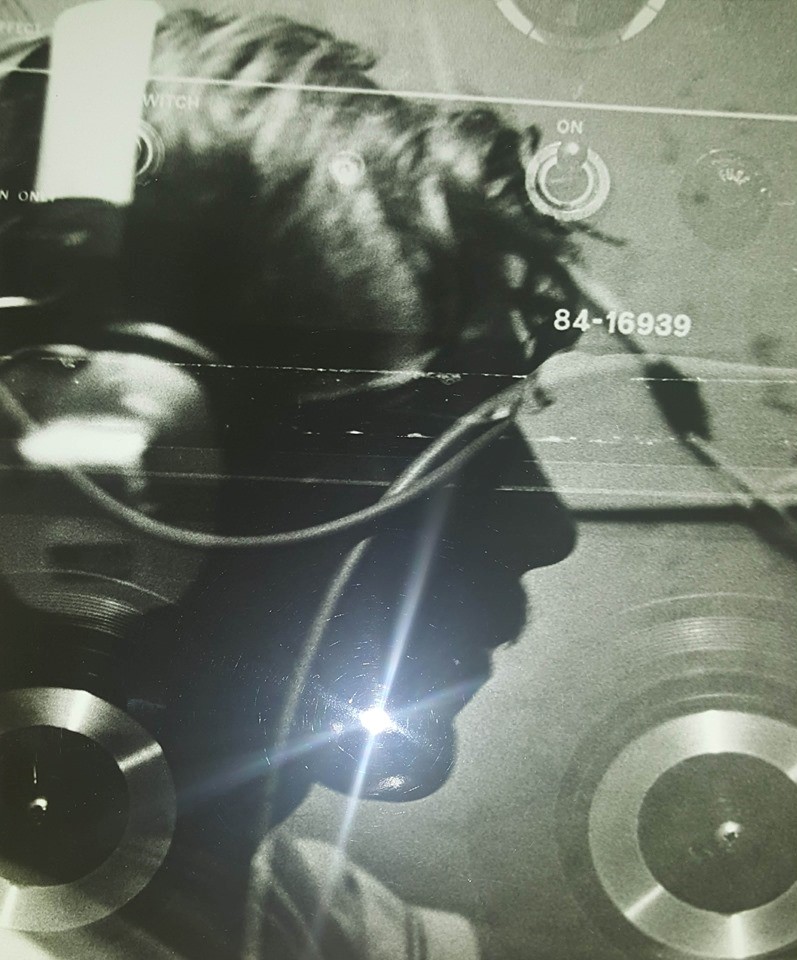 "C.C. Rider" (or See See Rider) is a Ma Rainey song. This has been done by so many artists but was a great vehicle for us, fun to play, lots of freedom.
"I'm a rocker/Movin On" is a Hank Snow country song. I always liked the early country songs and artists from the 50's and 60's. It that has a mixture of words from Hank Snow and Chuck Berry. I played a lap slide/Hawaiian guitar with Ted on guitar also.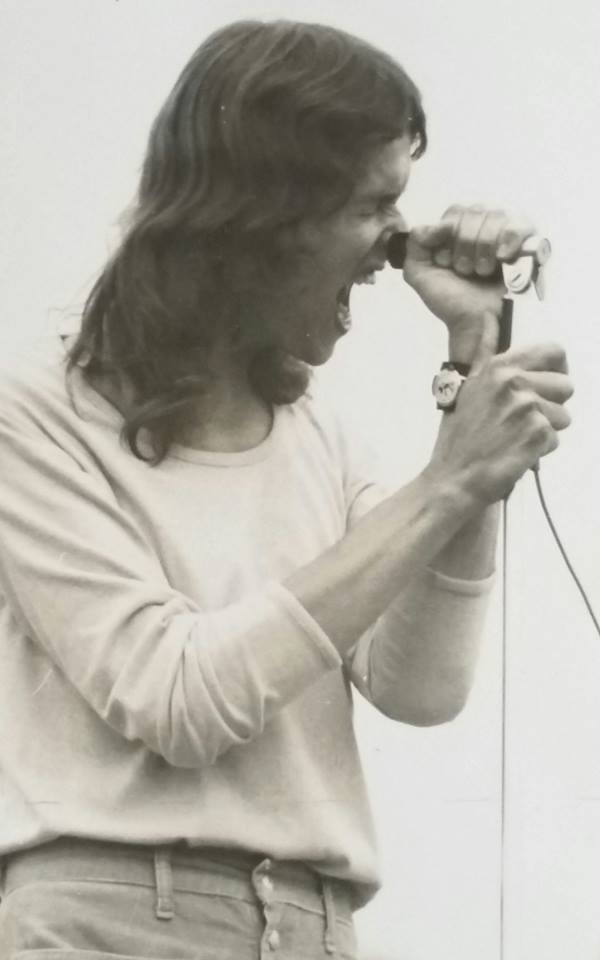 "Tater Pie" a song written by Sonny Terry. Sonny Terry and Brownie McGhee had some great albums. I happened to find them in my early years, learned the blues from them and was influenced by their style.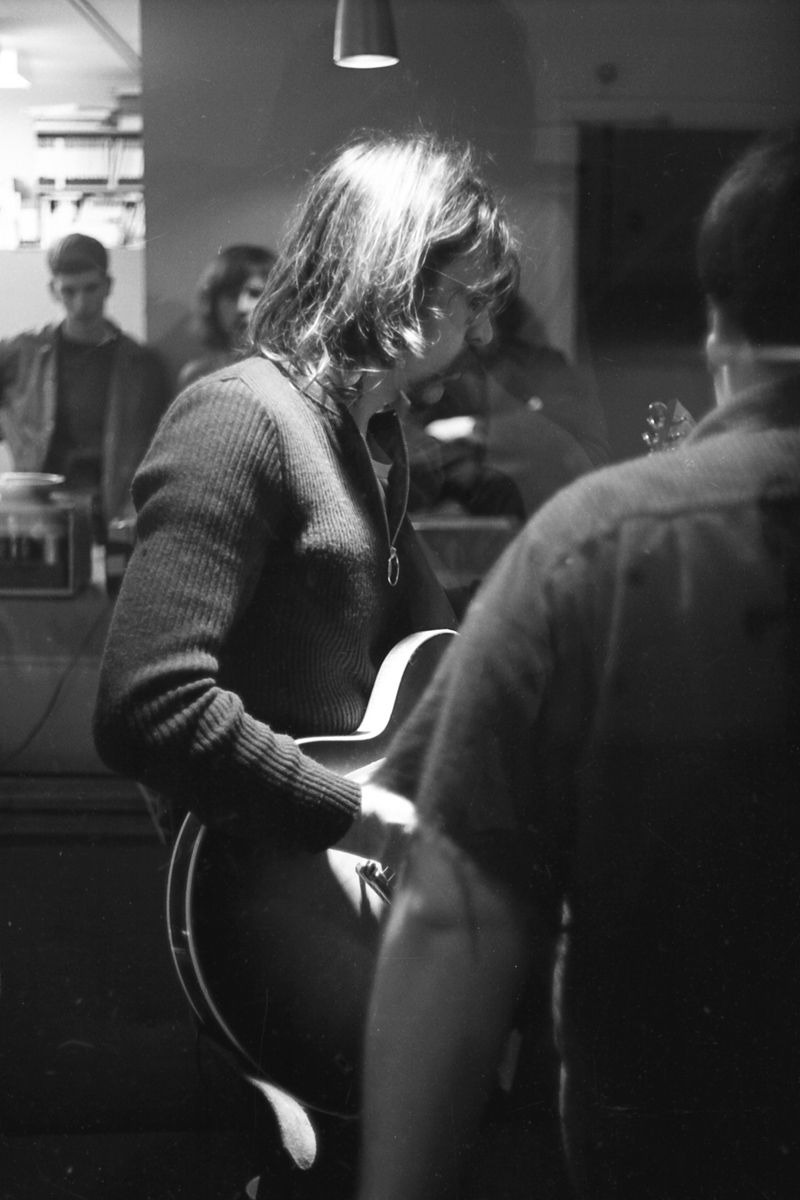 "Built for comfort" written by Willie Dixon. One of the few songs I sang in the group, but a great blues classic. I was as skinny as a rail at that time, really didn't fit the context of the song.
I don't remember how many sets we played, but I believe that is all that's preserved from that night.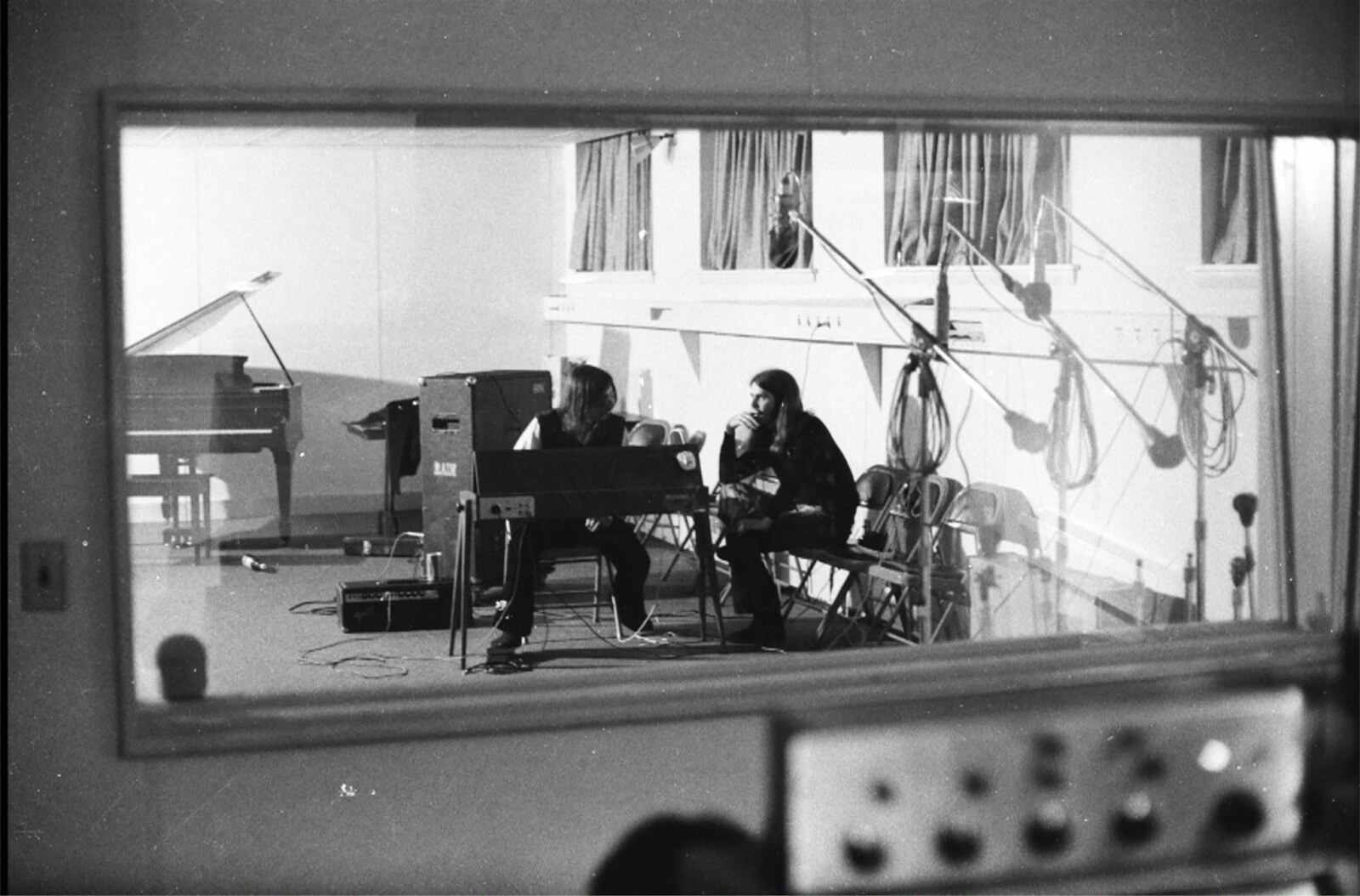 Were you inspired by psychoactive substances like LSD at the time of writing the album?
My rule for the band was no drugs while performing. I know some of us experimented a couple of times while performing but it seemed to create more chaos than inspiration, so that's why we made the rule. We used alcohol, which I know they consider a psychoactive drug, to loosen up before playing and during breaks, but while performing we were pretty clean.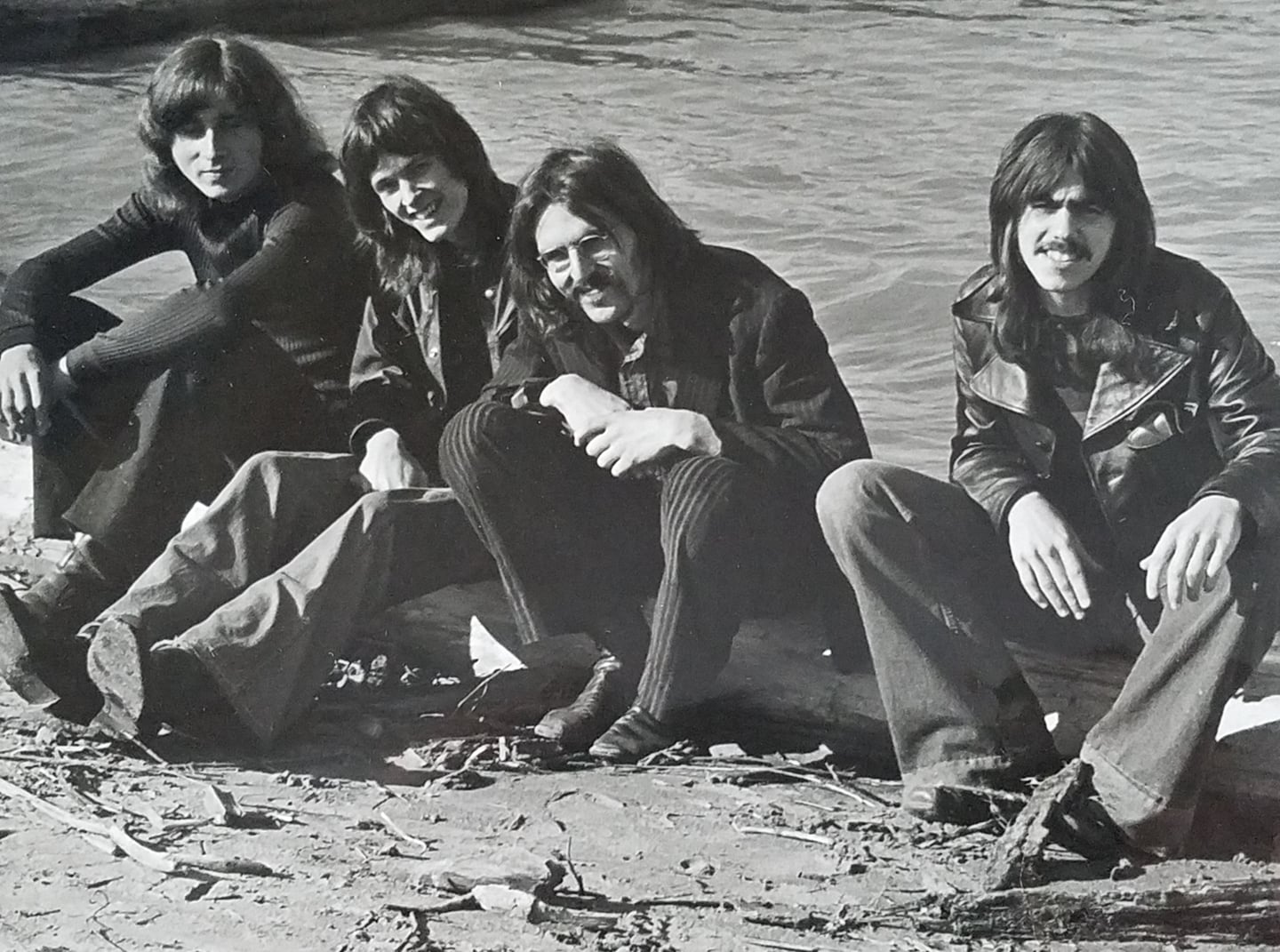 How pleased was the band with the sound of the album? What, if anything, would you like to have been different from the finished product?
Overall we were very pleased with the album. It had a few rough spots but it really captured the moment, and the feel of the group in a live situation, at a great concert. To the right is a clipping from an ad in the local newspaper advertising WCMF, which was Rochester's first FM station. They played our album quite extensively which of course helped to advertise the band.
Update on the live album: A number of years ago the copyright ran out on this album. Radioactive records digitized the album and started selling this album on CD. We do not receive any royalties from this album nor do we seek any, this is just for your information. If you do a Google or YouTube search for "Rain, live Christmas night" you will find either excerpts or the full album for your listening.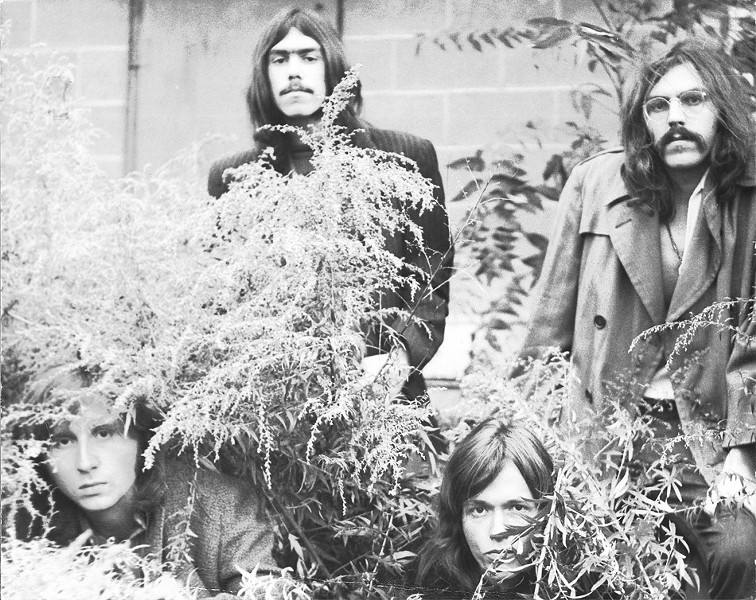 What happened next?
Because of the release of the album we were quite busy. Jim, our manager, took the proceeds from the album and booked some time at the PCI studio in Rochester. Whenever the studio was available we would go there after hours during the week and on weekends after the gigs and record some songs. It was to be a follow up of our live album and we wanted to experiment with new songs and our sound within a studio setting.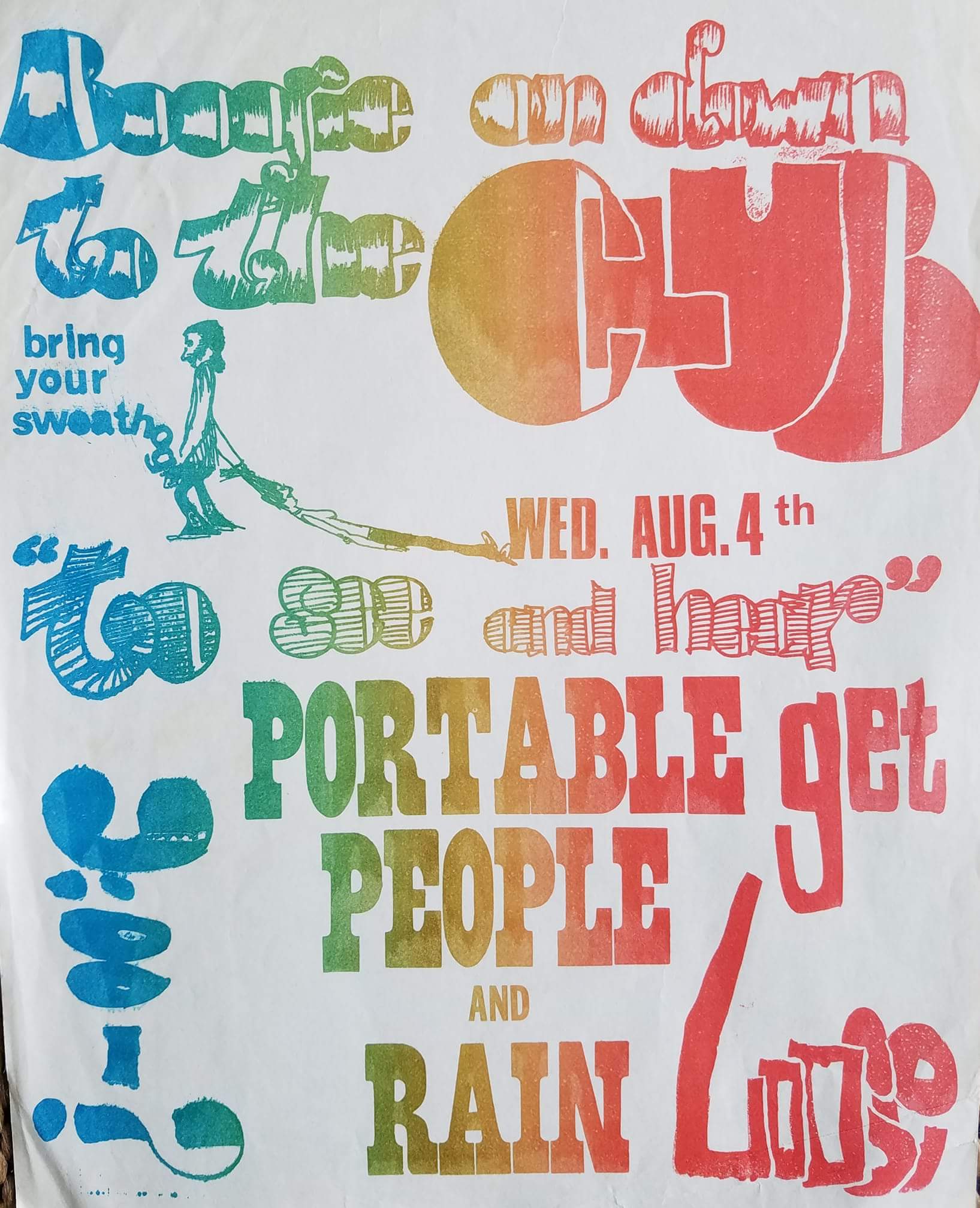 We are all very excited about The Lost Album coming via Jargon Records. It's a collection of original songs that the band recorded in the summer of 1971 and was originally planned to be a follow up to your first record. What can you tell us about the material?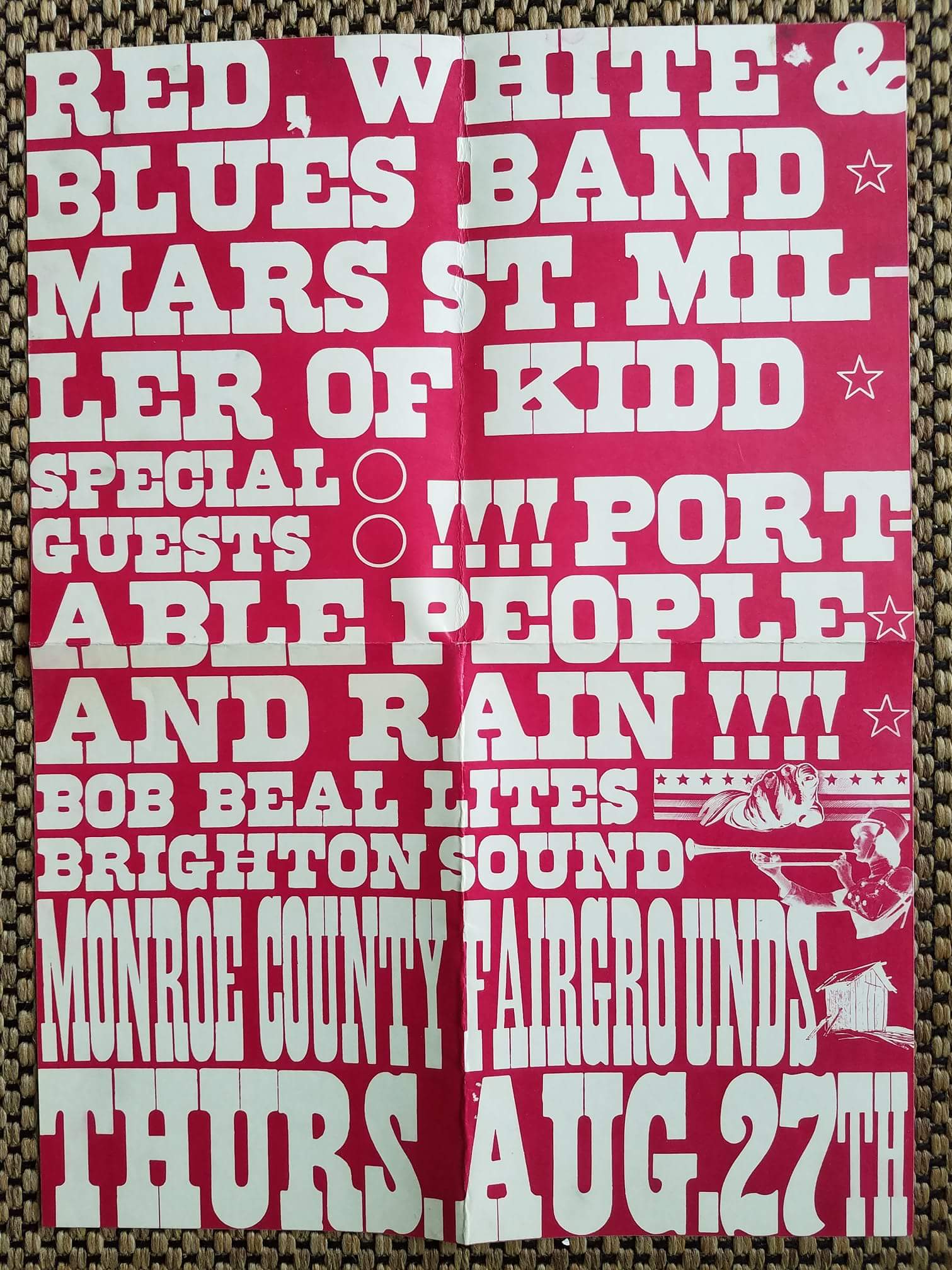 First of all, as with any band, all members have musical input into the material. Every song varies as to how much input by particular members, but everyone's style will always be incorporated, that is just natural for any group. Two of the songs, "Me and my woman" and "Poor Boy" were written by Brad and myself. "St. Louis" was written by Brad with an idea he had, and we worked out the whole song while in the studio. "Boogie with me mama", which was on the live album, and "Lazy" were written by me. Dave Bissonette, someone that vaguely knew the band, wrote some poetry/songs and approached him with these ideas. He passed those on to me and three of those songs are on this album. I took his words, with minor changes, and put them to music.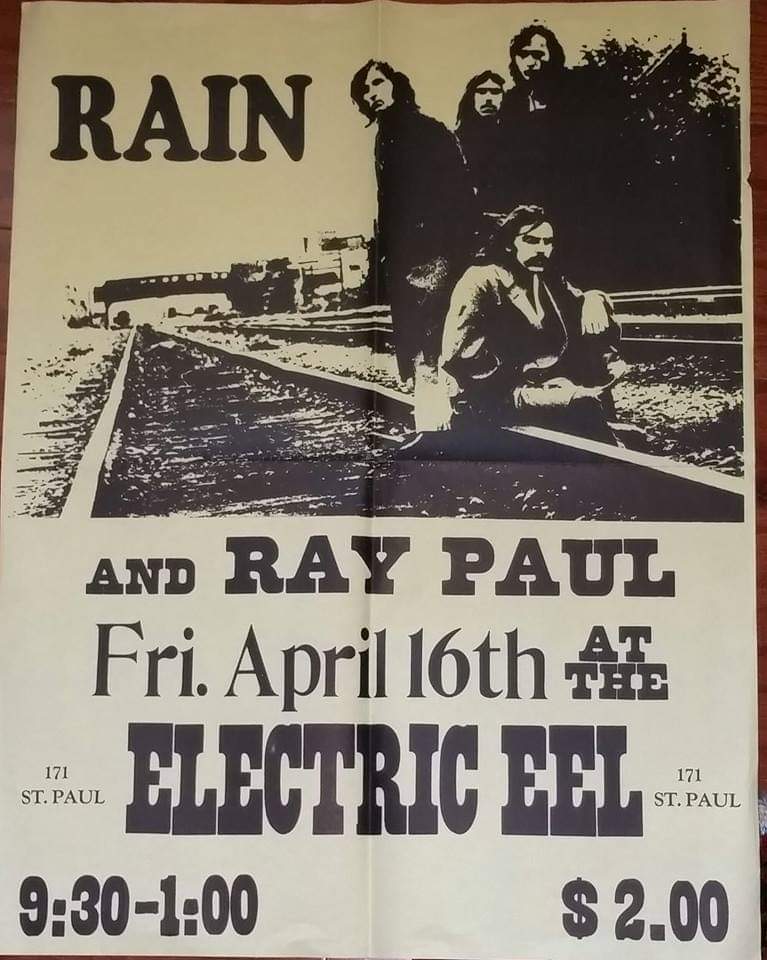 This album captured a stage of growth which was about six months after the live album. Even though it was recorded in a short period of time and ended with a rough mix, we were able to get a feel for the studio and start developing our songs. It was not a finished work but reflects our state at that time and is a part of the group's history.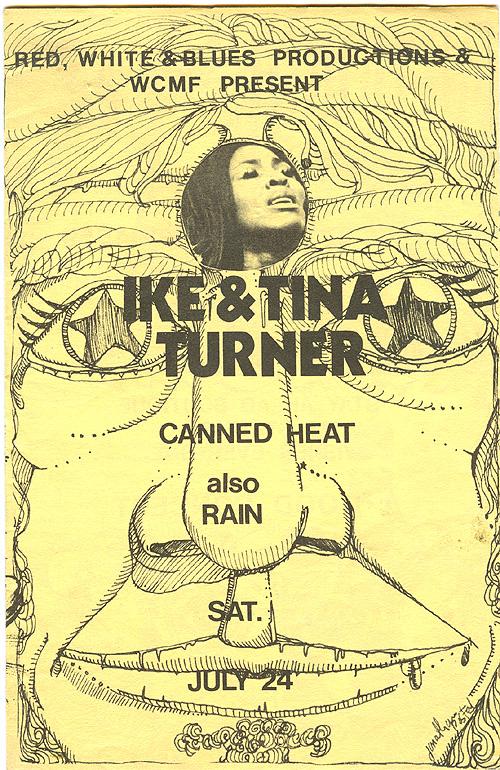 Please share your recollections of the sessions. What were the influences and inspirations for the songs recorded?
The now famous Mick Guzauski (google that name and find out) was a senior in High School when he engineered and mixed the album. An amazing talent that helped us create the group's sound. He was so great to work with, and when we had a certain sound in mind, he always gave us a few options to choose from and always seemed to come up with the finished sound we were looking for. The influences and inspirations for the songs just came straight out of our experiences growing up and in the music we all liked. There was almost a nine year difference between our drummer, Mick Guerin, and myself, which can make a big difference in musical likes and influences. I think we all had a great musical bond between us and I believe our attitude whenever we played together was, "let's have a great time" and that enjoyment came out through our music. Our manager, Jim Armstrong, also played piano on a few of the tracts, which added some great fills.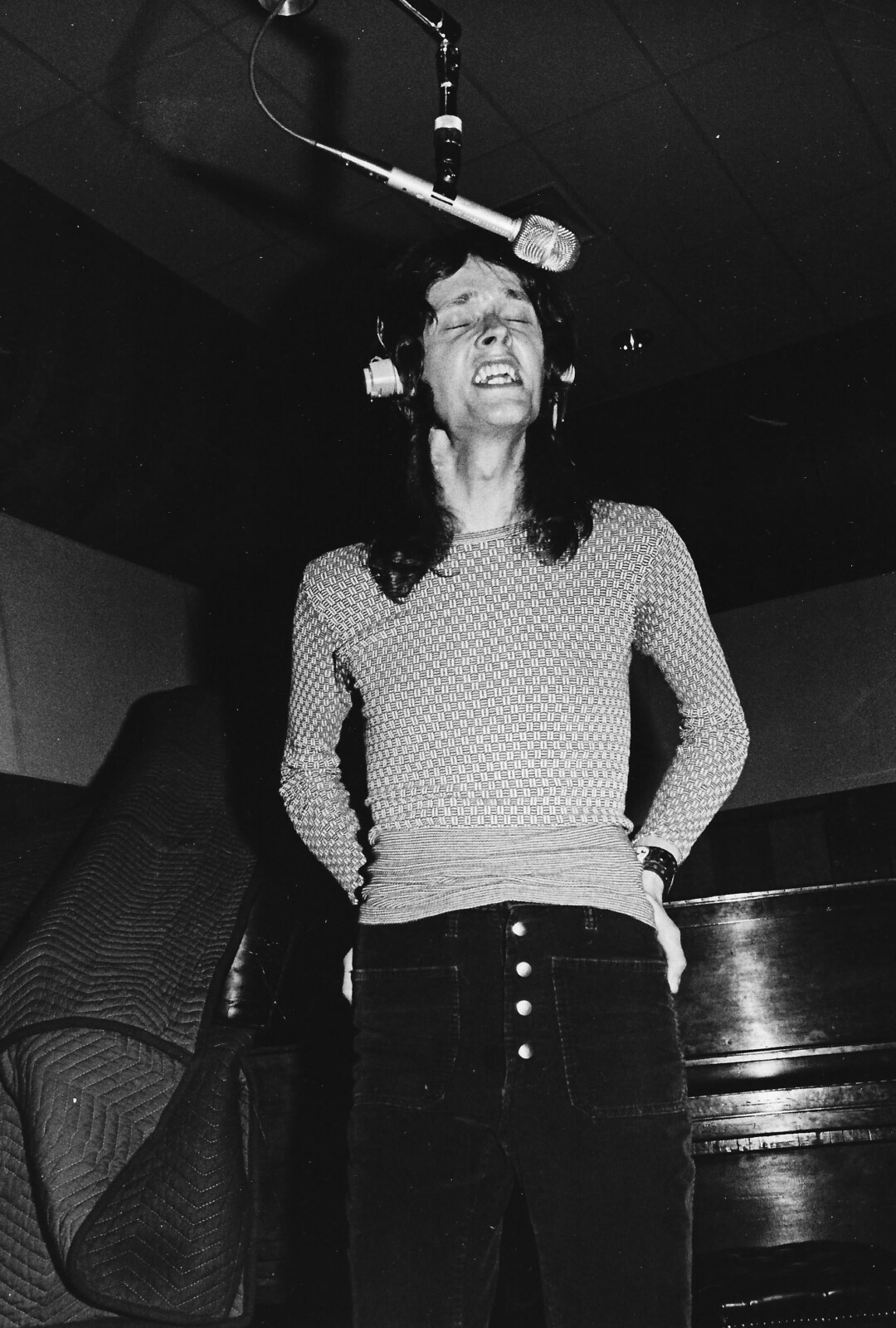 As I said before, I consider the album a rough mix. We planned to add and change some things. Before we did that, Jeff Wheat became our new manager and took our live album and the mix of this studio album and signed us to a one year, three single record deal under RCA records. The album was put on hold and we went to record three songs at RCA in New York City.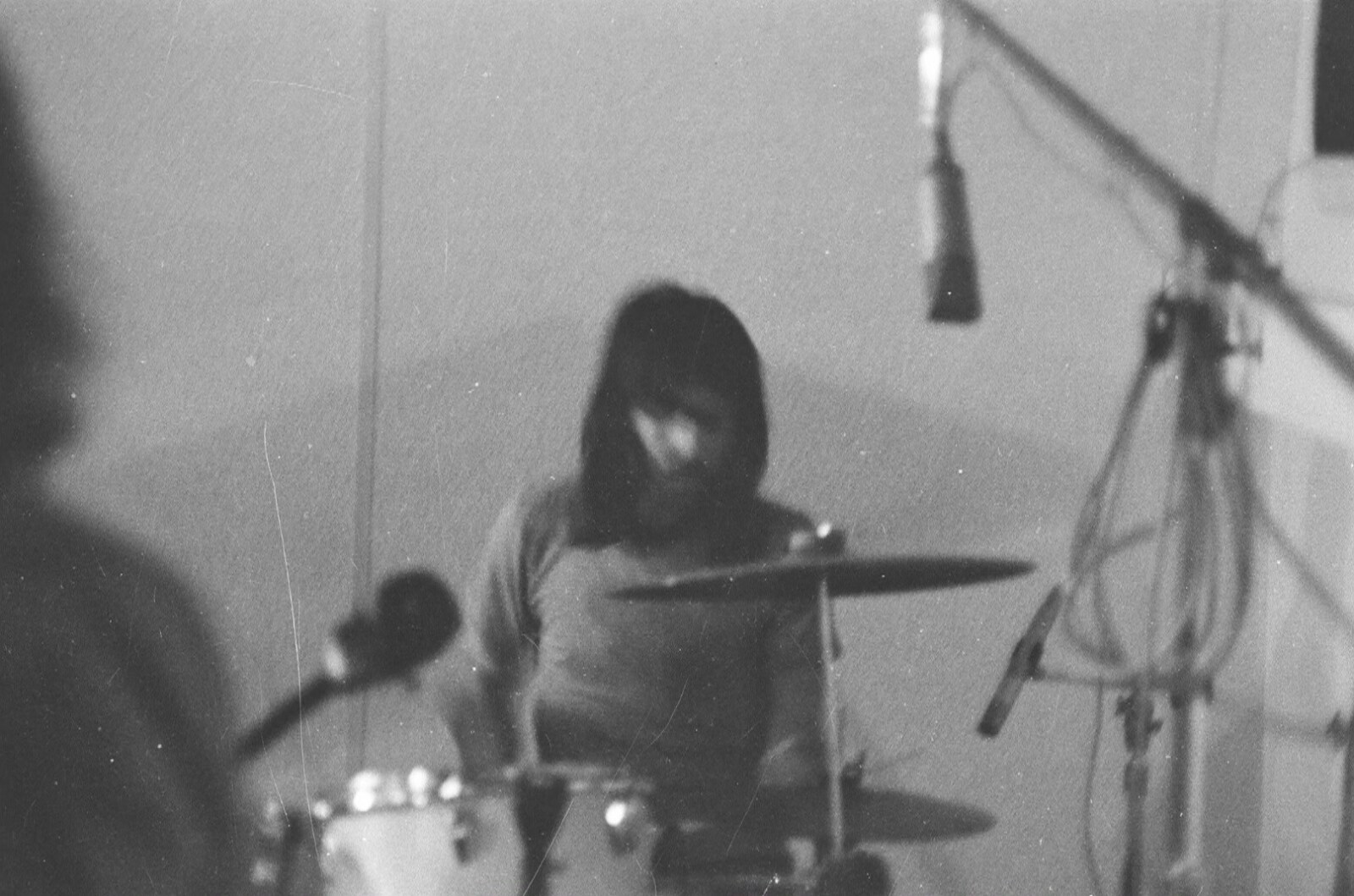 Are you excited about Jargon Records releasing it after so many years?
Yes, but probably not the excitement that I would have had in 1971. I have been out of the music scene since about 1973 having made a choice between my family and pursuing the music "business". Ted Paris initially started this ball rolling after getting a hold of all of us in 2019. He put everything together with Dave Anderson of Saxon recording. I'm excited because this is part of the history of the band and part of the history of Rochester's music scene, which is very rich in it's success. Dave has put in an enormous amount of work with various version of tapes, digitizing them and getting this ready for vinyl. He is quite the music historian himself and I am happy that this was his project.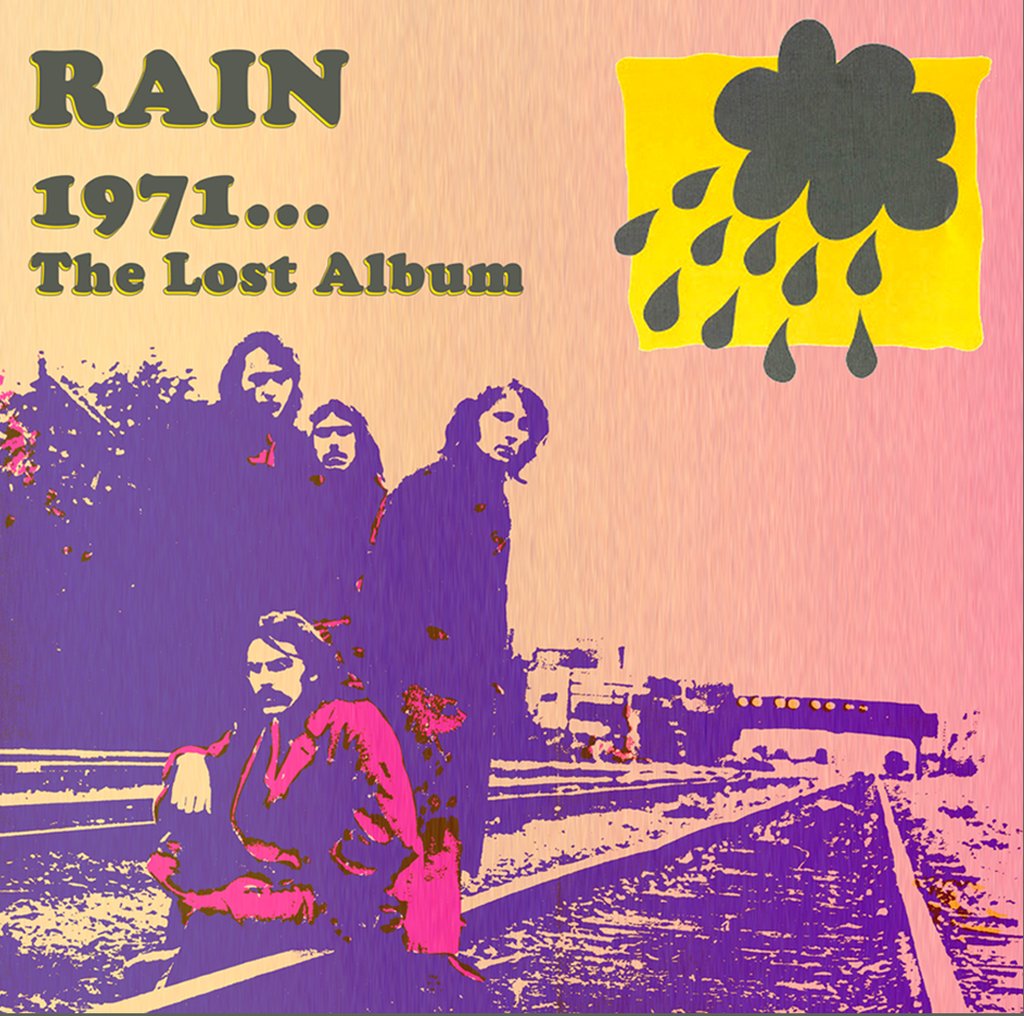 What happened after the band stopped? Were you still in touch with other members? Is any member still involved with the music?
After our studio recording we added Gary Cullota on keyboards to expand our sound, which to me needed something fresh. We signed and recorded with RCA and had to choose a producer from a list that RCA had given us, none of who we knew. The producer didn't know who we were, what we sounded like live and what exact musical direction we were heading. Gary was a great piano player, but unfortunately our new musical direction was still developing and the whole recording was a great disappointment. We recorded 3 singles that were never released and the band came to a screeching halt. Our producer at RCA turned out to be Ron Robinson who was scheduled to produce Lou Reed's solo album. He asked if I was interested in coming to London to play guitar on this project. At that point in my life I wasn't interested, so I said no.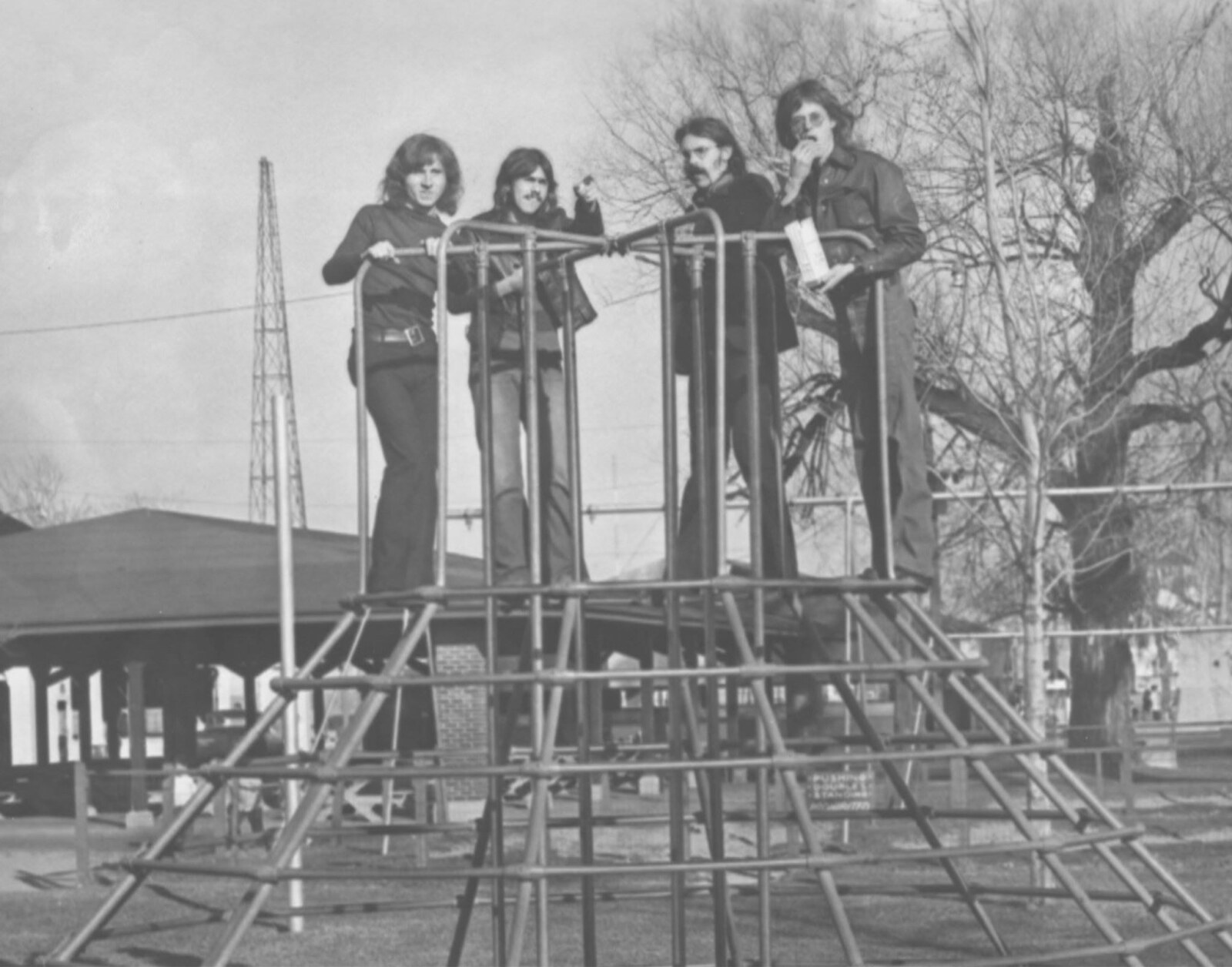 After the break up we all kind of drifted away for many years. During most of my years as a musician I had a full time job as a printer. I also had a wonderful wife that put up with me and eventually three kids who really needed me, so a decision had to be made and I have never regretted it. Mary and I have been married 55 years, our kids are grown and have their own families and we are enjoying our 5 grand kids. In 1977 I became a Christian, eventually attended a local bible institute and was ordained as a Baptist minister in 1988. We have served around the world and in the states since then, and are still active locally although retired, whatever that means, hah! I play the acoustic guitar in church and lead the singing for the church service.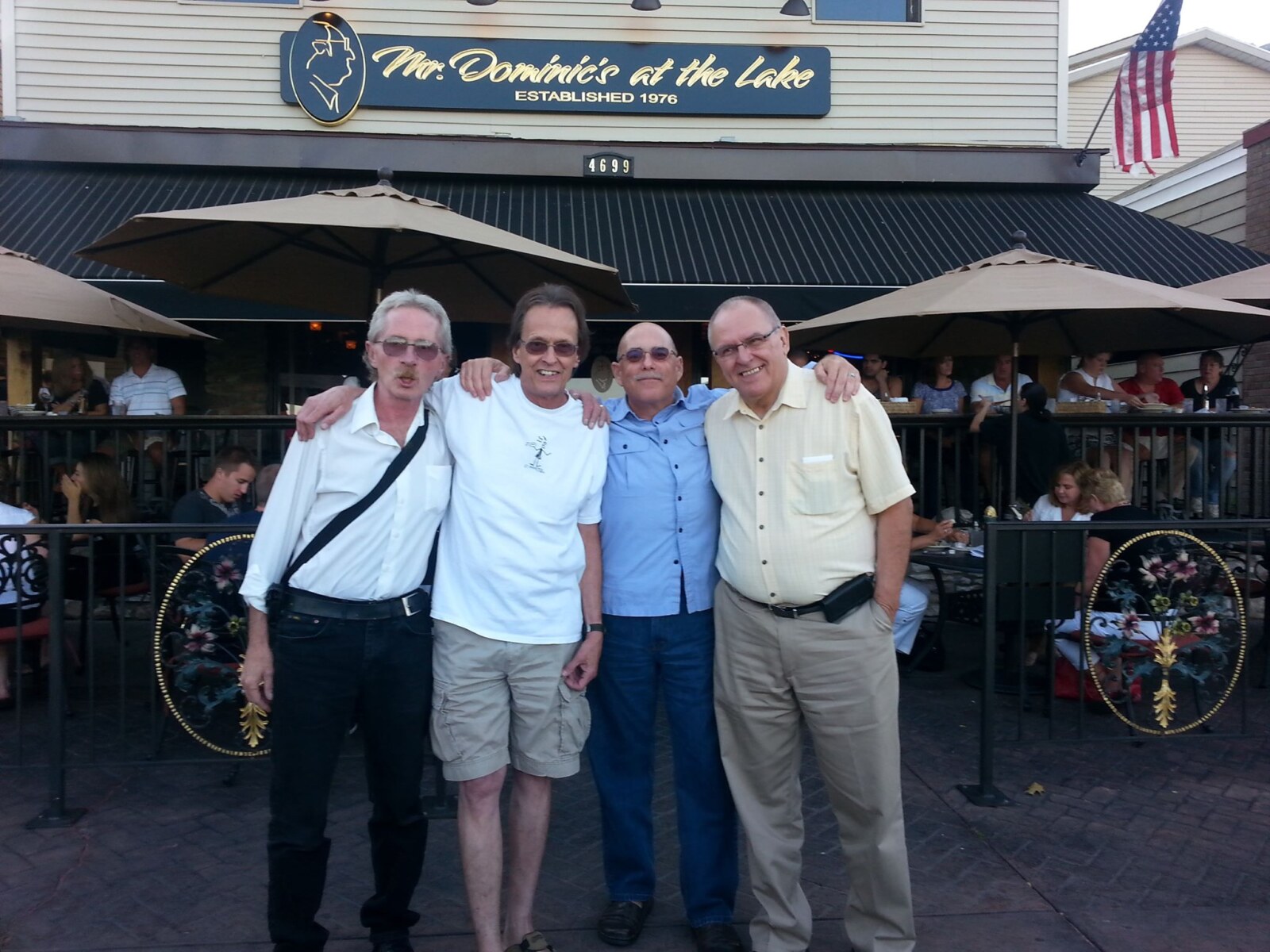 Brad unfortunately passed away two years ago.
Ted continued to play bass and guitar in the Rochester area in various groups until 2019. He started his own business years ago and was quite successful at it, sold it last year and is semi-retired.
Mick is happily retired in North Carolina, and has a son that plays drums in a group.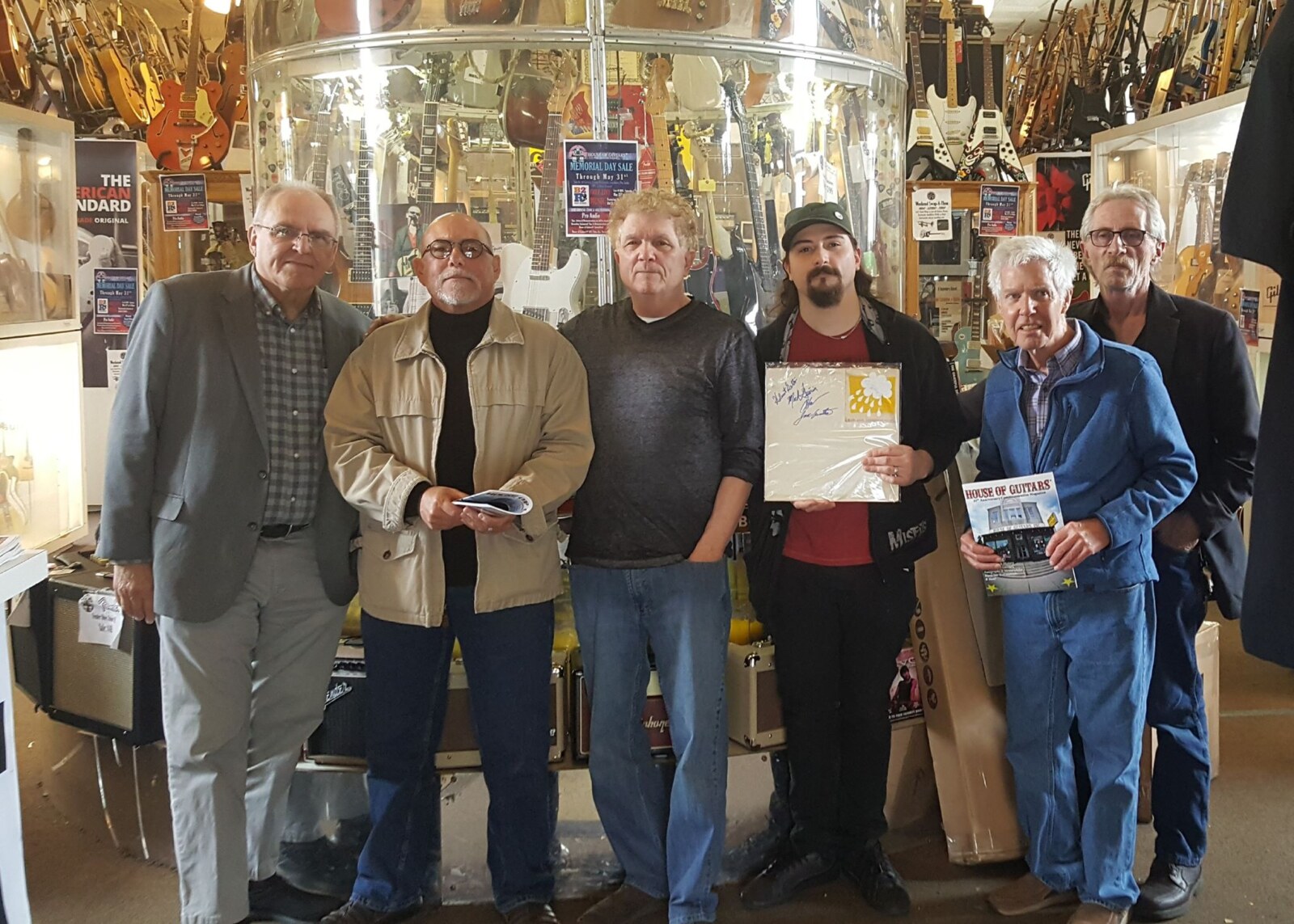 Looking back, what was the highlight of your time in the band? Which songs are you most proud of? Where and when was your most memorable gig?
A great and interesting period of my life, a whirlwind of a time. Rain formed around spring of 1970 and broke up at the beginning of 1972. Some of the best musicians I ever worked with were Ted, Mick and Brad and later on Gary Cullota. Our personalities clicked, Brad and I were writing songs and we had lots of musical freedom with which to explore. We were very busy, especially after the live album came out. It was an exciting but an exhausting time for me having a full time job as a printer and the responsibility of a wife and children.
We shared the stage with many great Rochester groups like Red, White and Blues band, Portable People, Ray Paul, North, Sabbatis, Mars St. Miller, October Young, etc.
We also opened for many national groups such as: Ike and Tina Turner, Canned Heat, Rhinoceros, Freddy King and Pacific Gas & Electric and a number of others like Crazy Elephant and Crabby Appleton.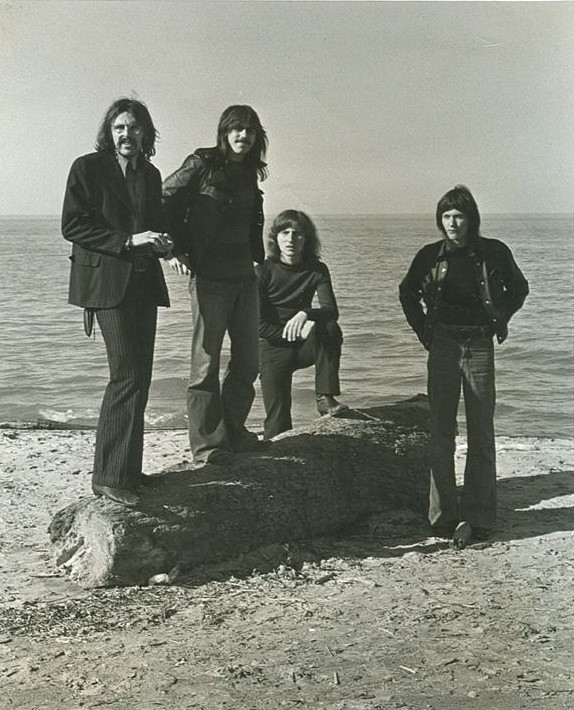 I remember when we opened for Canned Heat at the War memorial, Mick's bass pedal broke in the middle of the first song. The whole bottom dropped out … within seconds the drummer from Canned Heat came running out to replace the pedal with his own and we went on to finish without another hitch.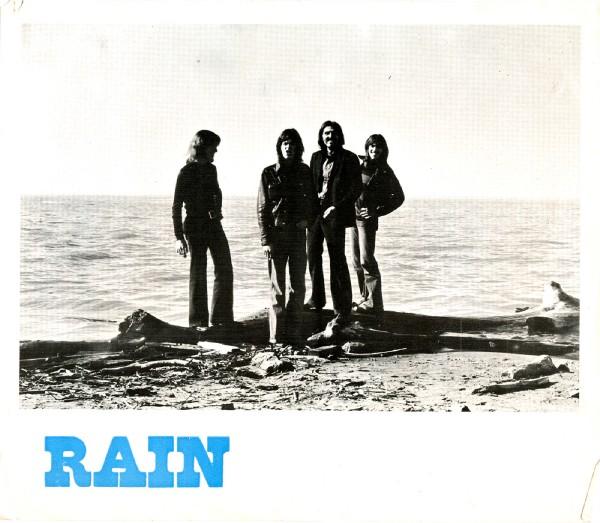 I think one of my memorable things was when we opened for Freddie King. He influenced me a great deal when learning guitar. I asked if we could take him and the band to breakfast after the show which we did and had a great time.
What were some of your favourite bands?
Where do we start. Chuck Berry, Buddy Holly & Crickets, Ventures, Searchers, Beatles, Zombies, Yardbirds, Kinks, Zappa, John Mayall, Hendrix, Cream, Savoy Brown, Rod Stewart with the Small Faces and Jeff Beck.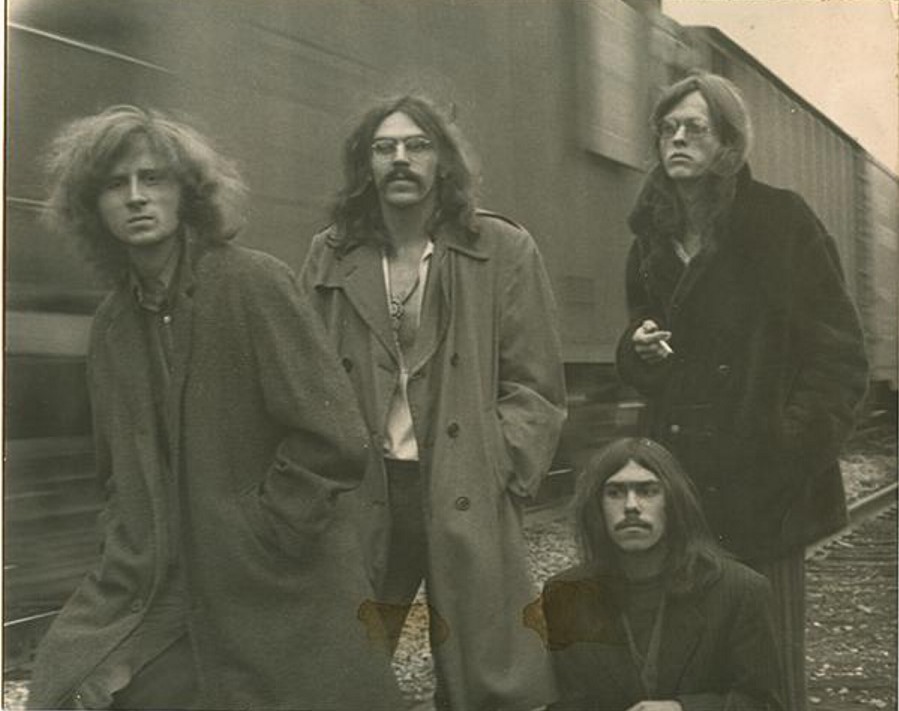 Thank you for taking your time. Last word is yours.
I'm happy that these "lost tapes" have surfaced and will be issued as a "rare" vinyl. On the other hand my life has changed so much since this recording and leaving "the business". Music is amazing, the business is not. There have always been major points in the history of music where music grew a new branch. Baroque, Dixieland and Jazz, Hank Williams, Elvis, the Beatles and Hendrix were all branches on the music tree. I'm glad we were a small leaf on the tree somewhere and hope that people enjoyed our short stay. Life goes on, thank you for your interest in our group and the upcoming release.
– Klemen Breznikar
---
Jargon Records Official Website