Khruangbin & Leon Bridges – 'Texas Sun' (2020)
With the four song vinyl EP arriving at your door in a variety of colours, it does make for a nice visual presentation. That said, even with the amazing Leon Bridges floating out his dreamlike vocals, only the song "Texas Sun," a hazed breezy lamenting interstellar bit of rockin' soul with enough cozy swagger to ease you on down a dusty road on a hot afternoon is worth your time.
---
What moves this song in an entirely different direction for R&B artist Leon Bridges is the band Khraugbin, a three piece outfit hailing from Texas, best known for their disembodied funky TexMex surf sounds. All of their songs (from other albums) are backed by an ever present and unescapable centered drumming, drumming that is far too present, repetitive and demanding for my ears, though seems necessary for the sound Khraugbin are creating, coming off as one of those bands you're either going to love or easily dismiss with the wave of your hand.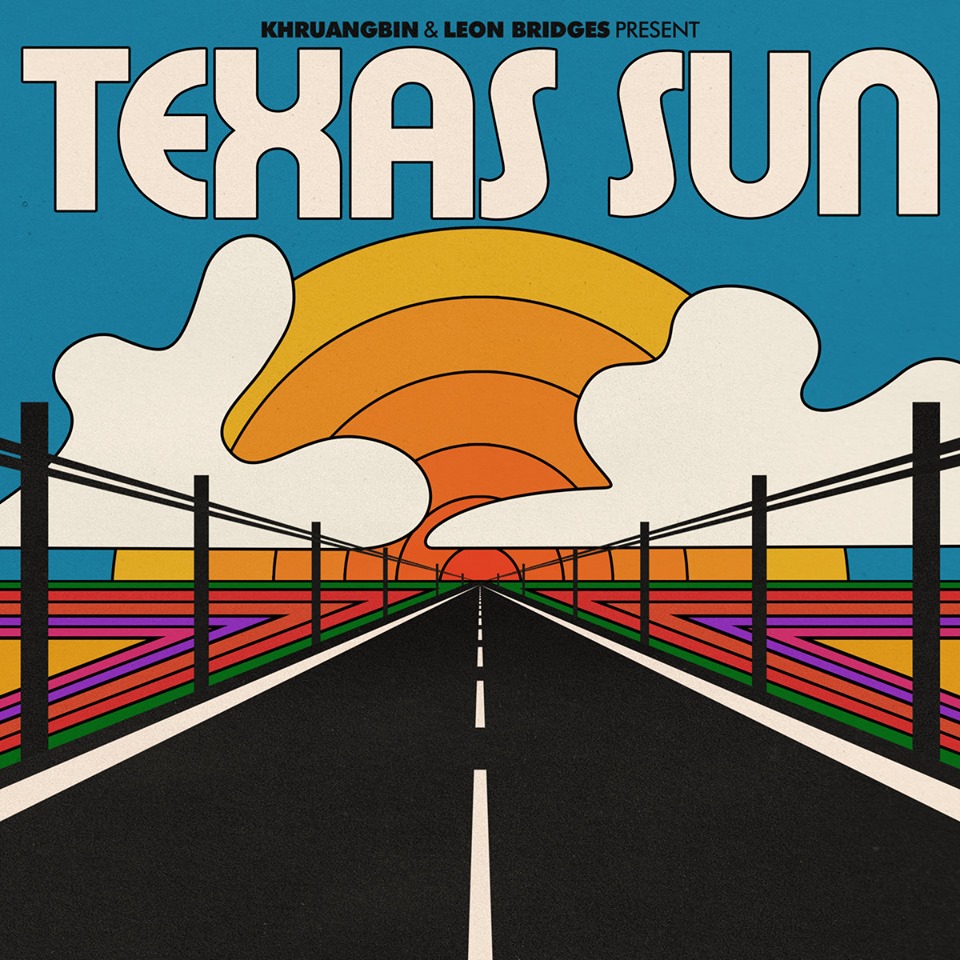 *** The Fun Facts: In Thai, Khraugbin actually translates to 'Engine Fly', though 'flying engine' might be more appropriate.
Along with the compact disc, the vinyl copies can be found in limited editions of Blue, Orange, Purple, Coke Bottle Clear and of course black. You've a 50/50 chance of getting a sonically pure sounding record, with many exhibiting quite a bit of surface noise or seeming to be out of phase in some manner, leaving me to say that I've heard not a single vinyl copy that comes across sounding worthwhile on a audiophile system.
– Jenell Kesler
---
Khruangbin & Leon Bridges – Texas Sun (Dead Oceans | 2020)